Tips on supplies: If you are going to use a spline tool, I recommend a heavy duty one as opposed to the plastic one that comes in the kits. Personally, I only use a screwdriver.
If you are replacing your spline, I recommend that you take a piece with you so you buy the correct size. The spline that came with the kit was too thick for my needs.
The pet resistant material was a bit more difficult to work with because it is thicker/heavier.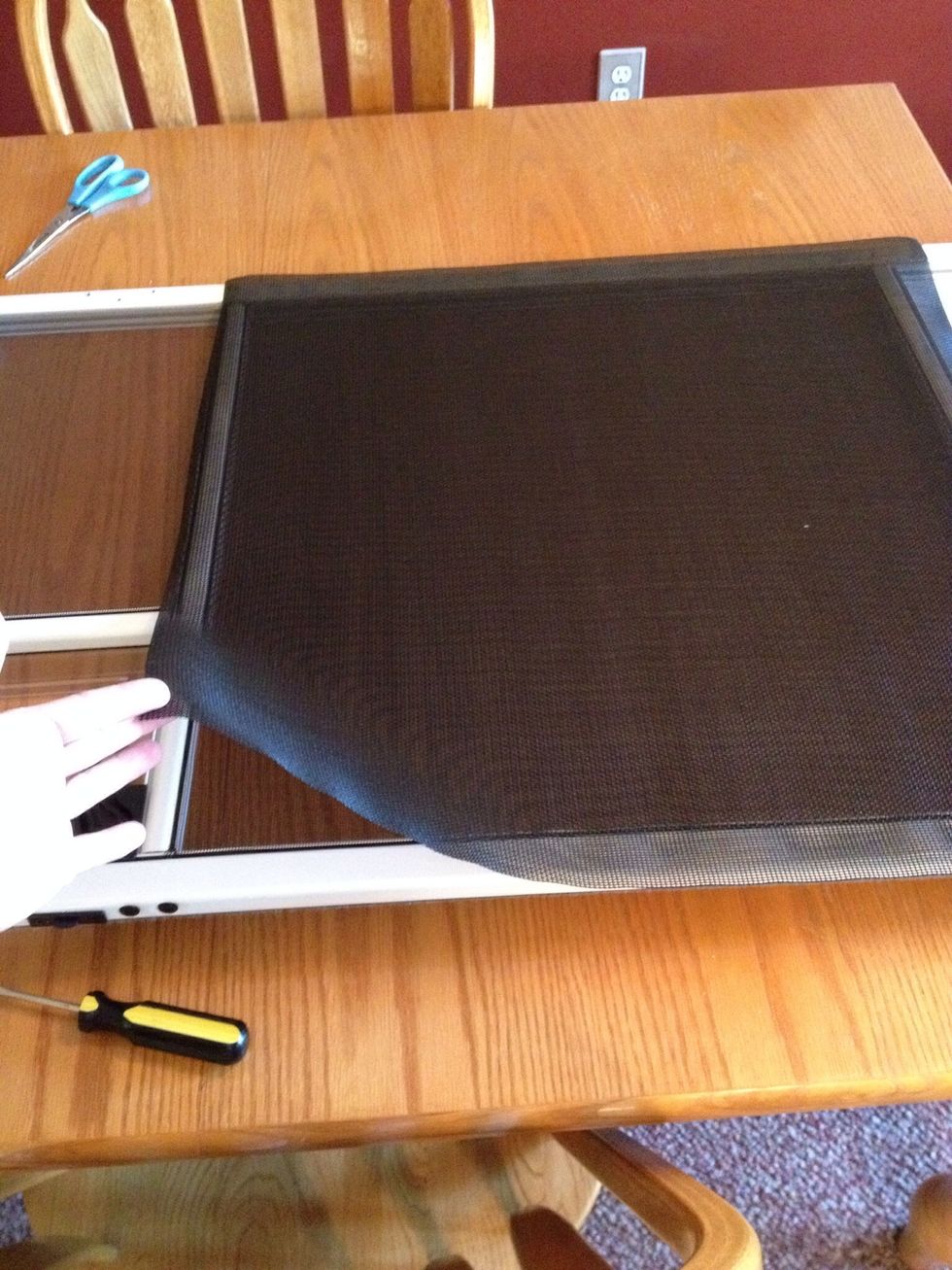 Cut screen material so it is 2" or so larger than the area you are replacing.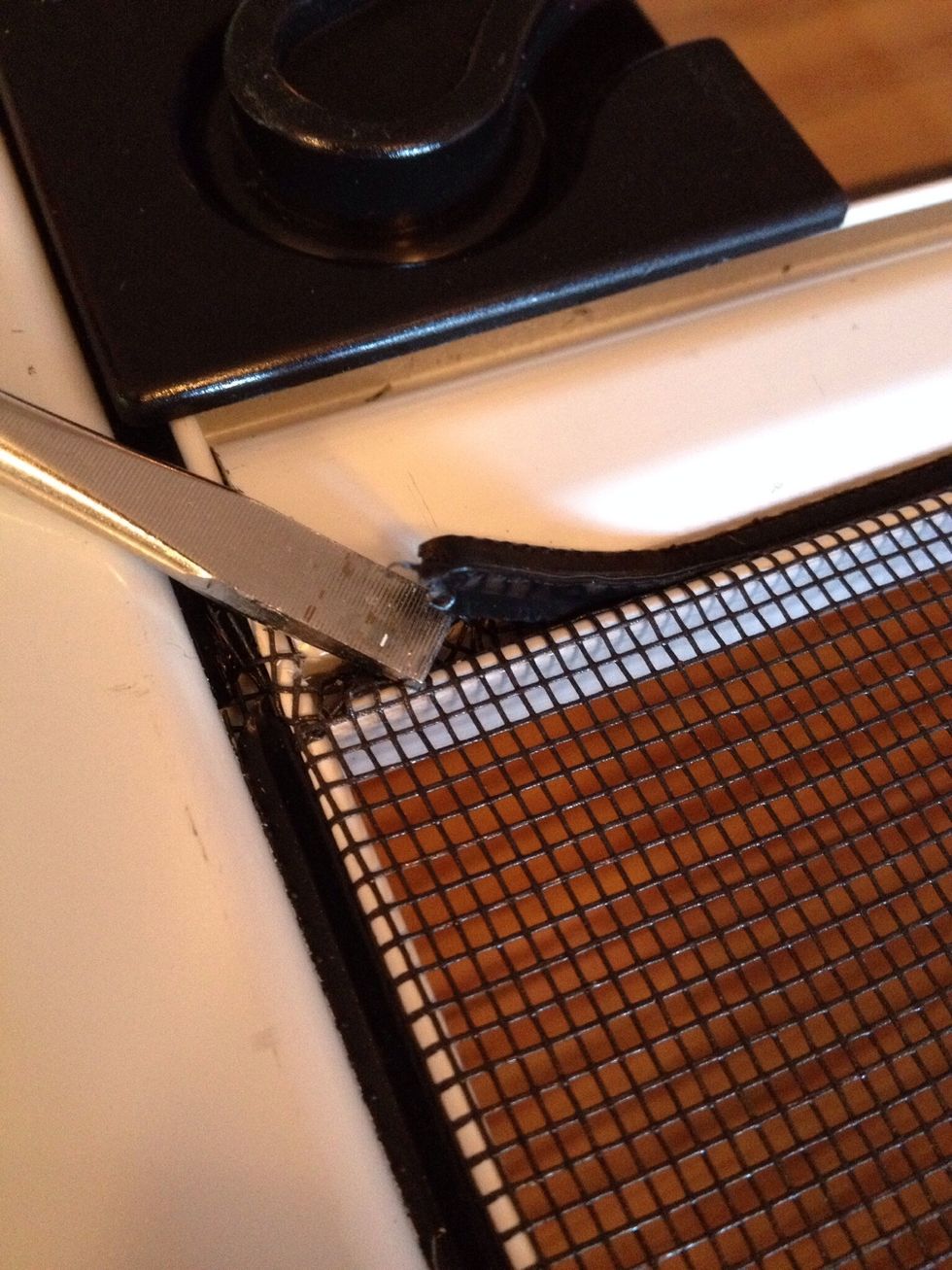 Lift up the edge of the existing spline with a screwdriver. Then use your fingers to pull it the rest of the way off until you have removed all the existing spline.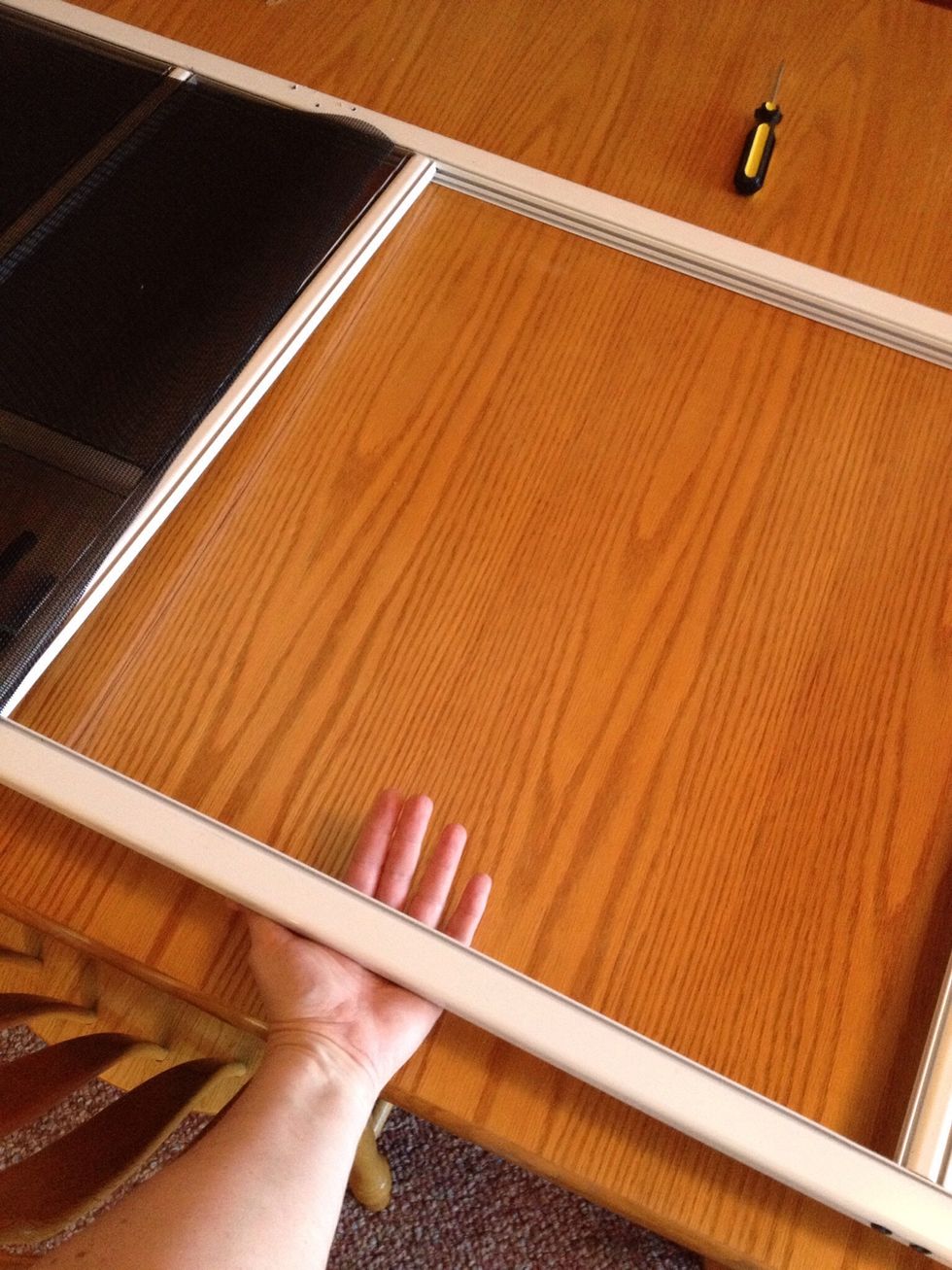 The old screen will lift right off.
Lay your new screen over the area. Make sure it is straight.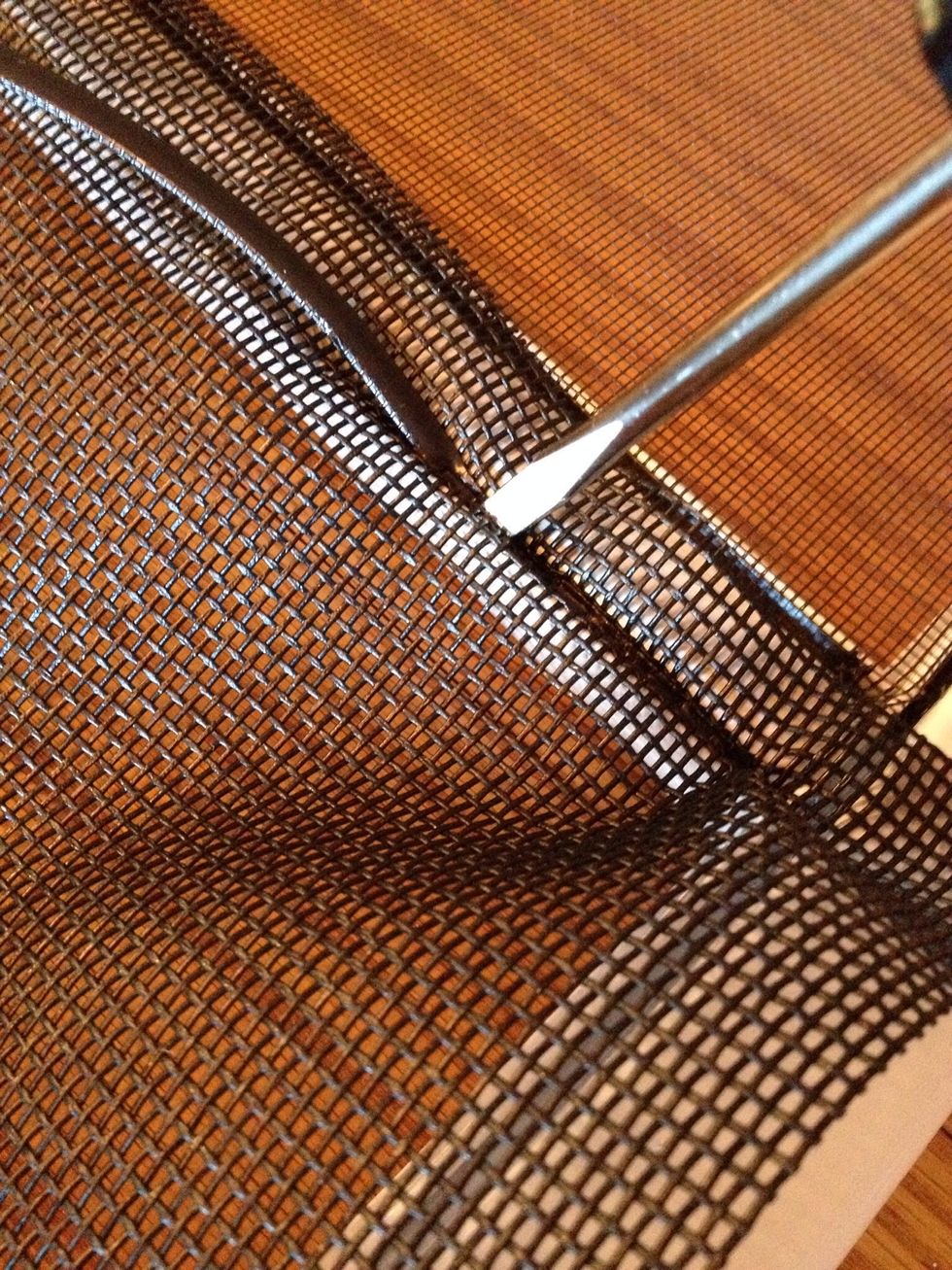 Using a screwdriver press the spline into the groove to secure the screen.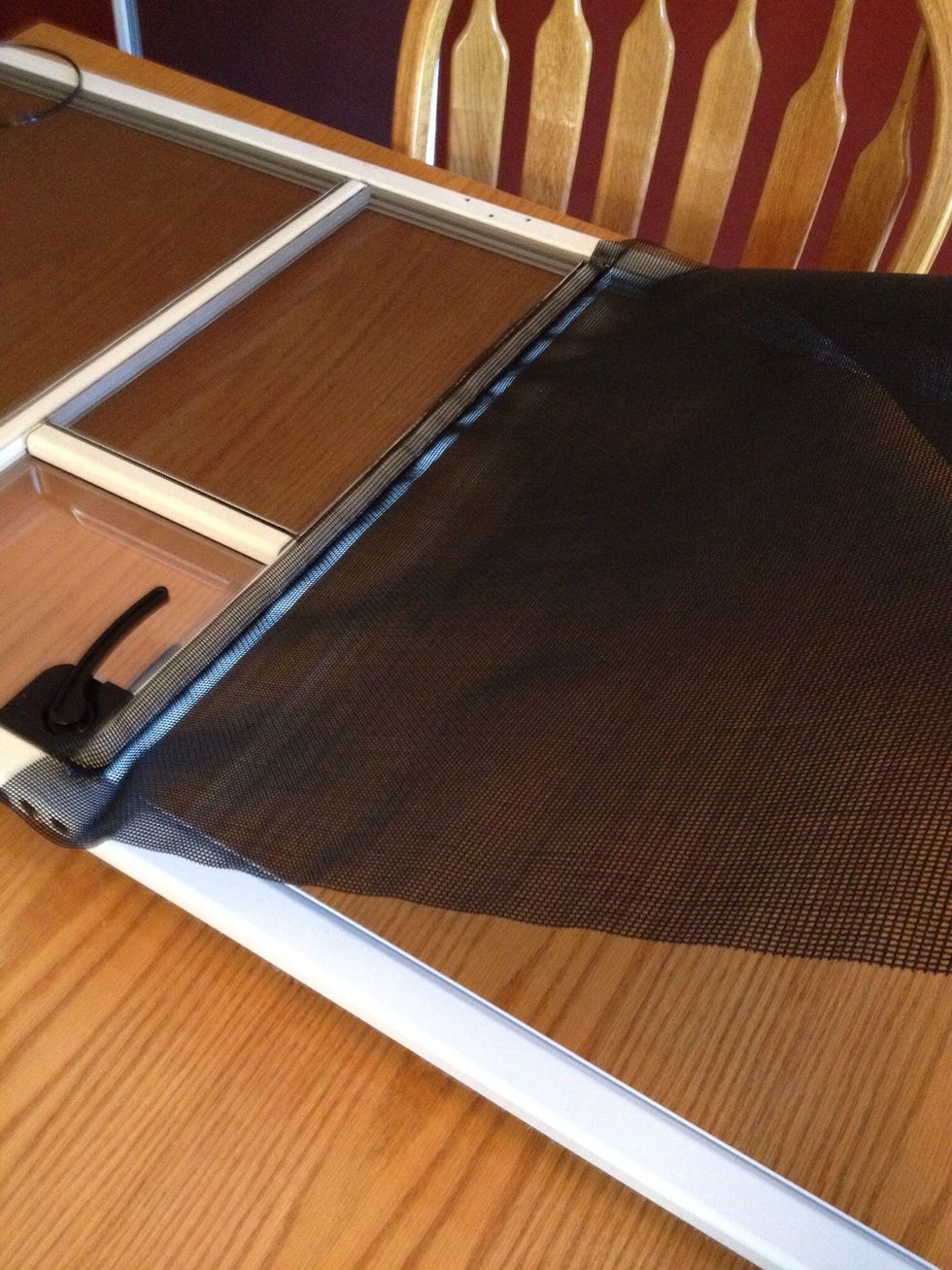 Continue until one edge is completed.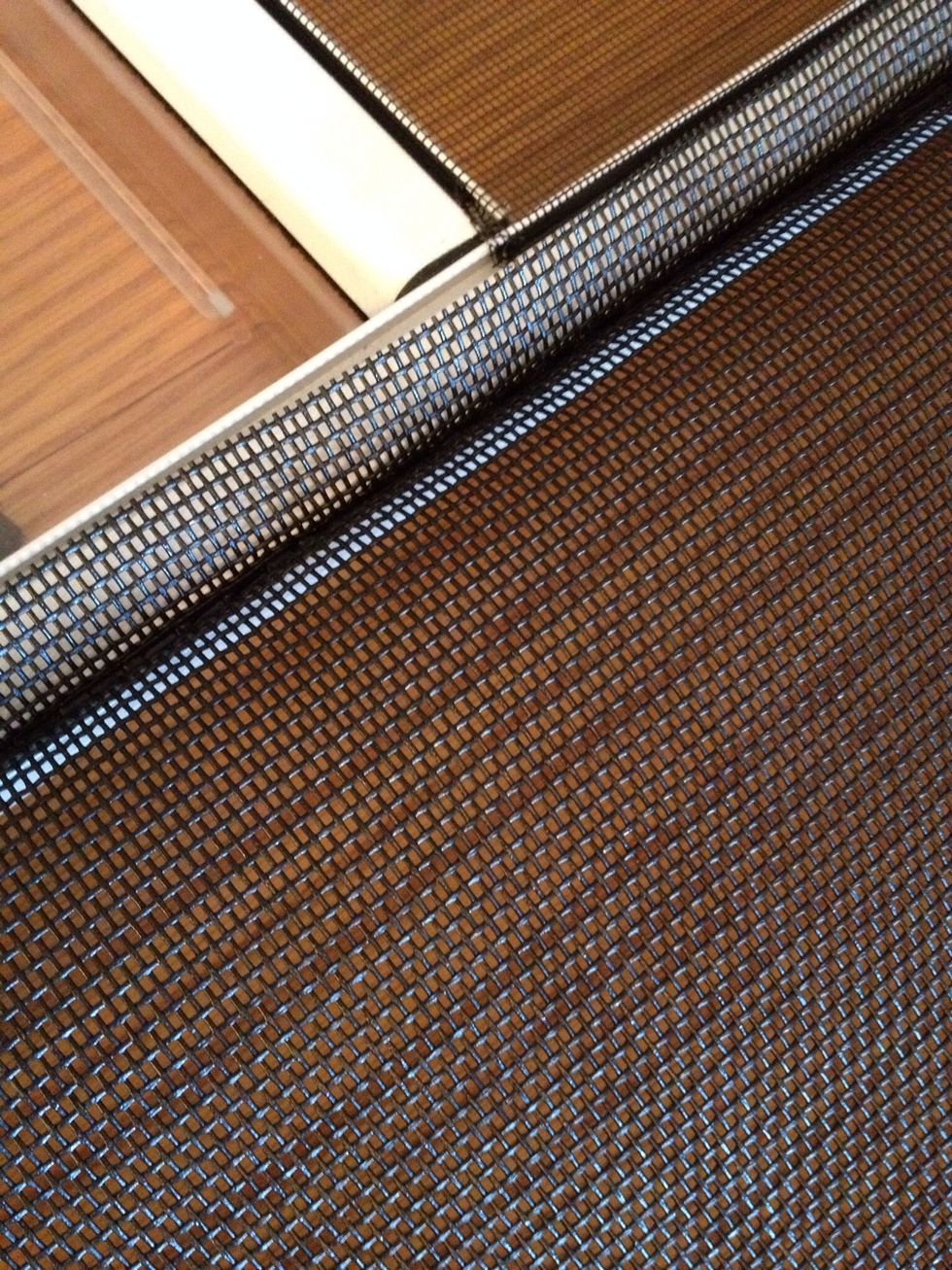 Completed edge.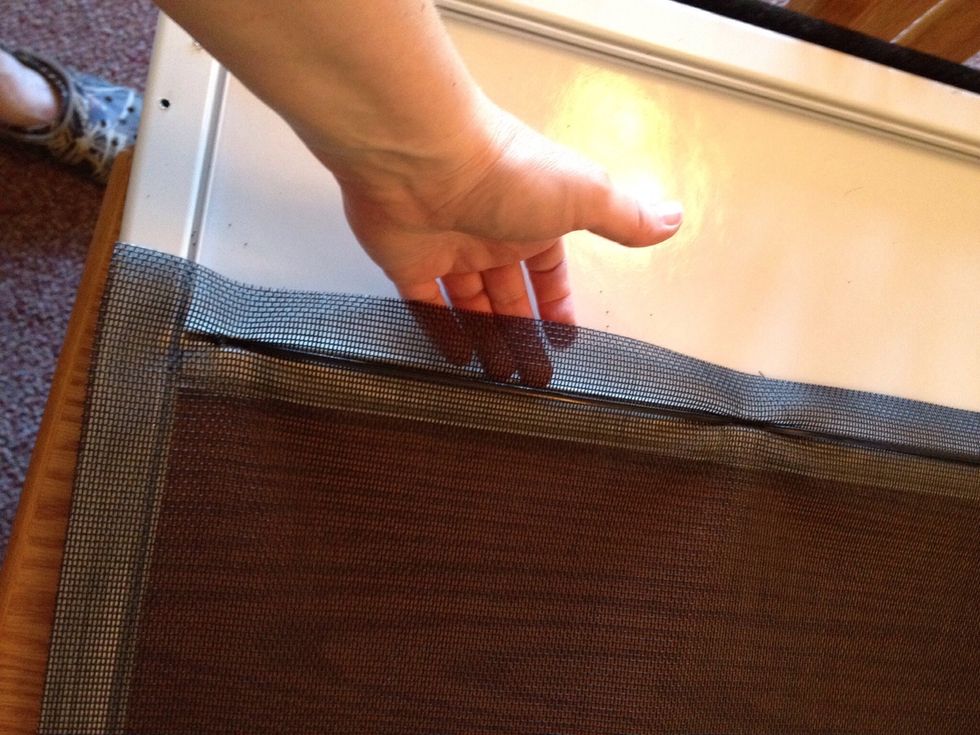 On the opposite edge, pull the screen material taut and use the spline to tack down 3 spots.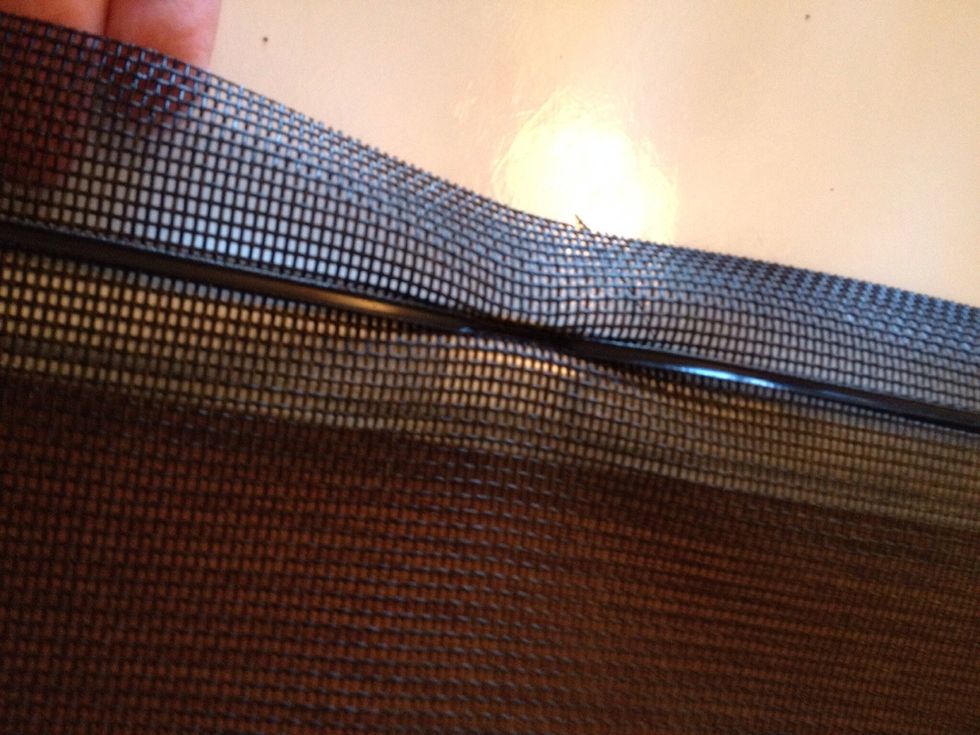 Tack just 3 areas.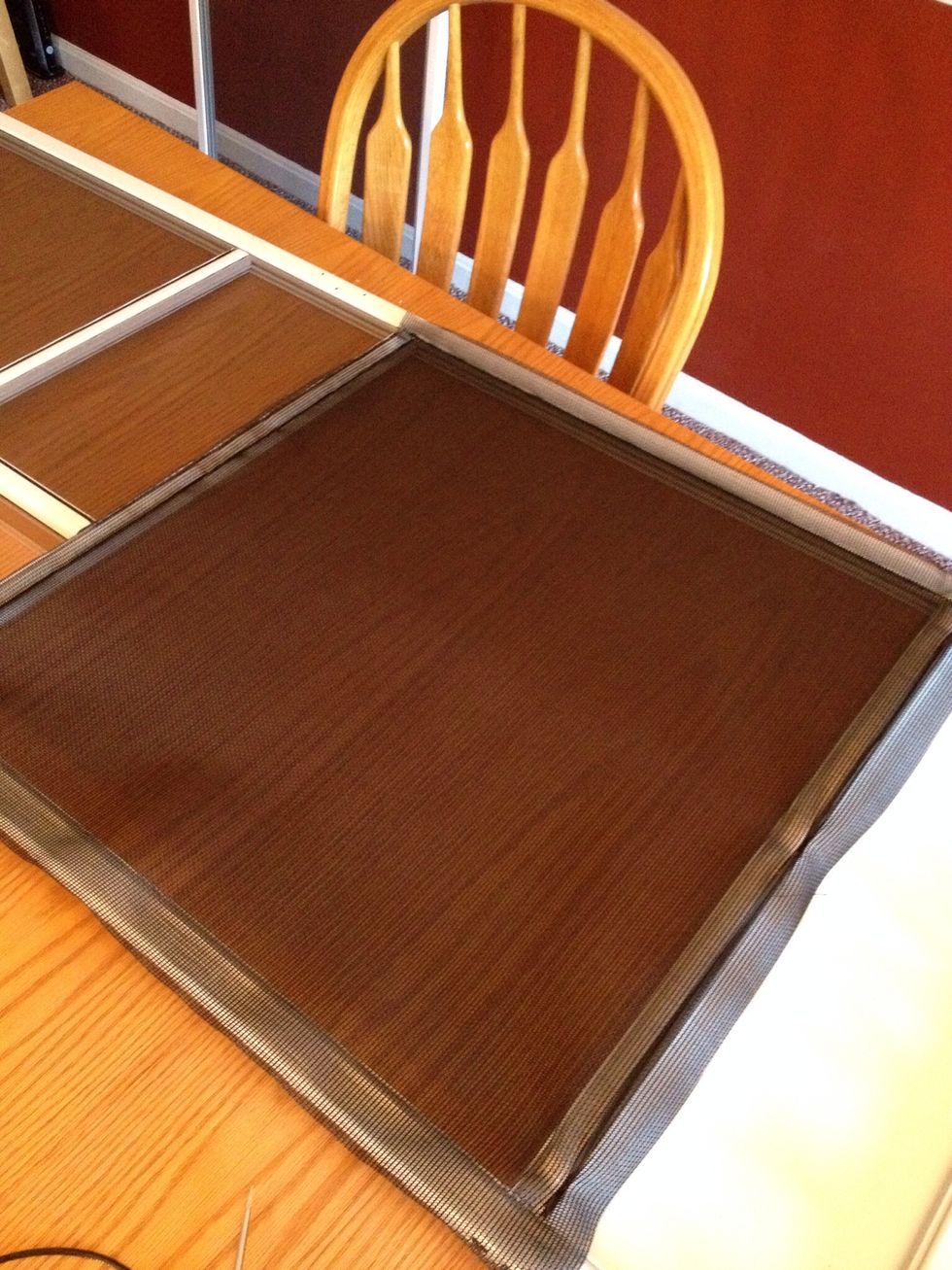 Do one of the other sides like you did the first side. Be careful not to pull too much or the screen will be crooked.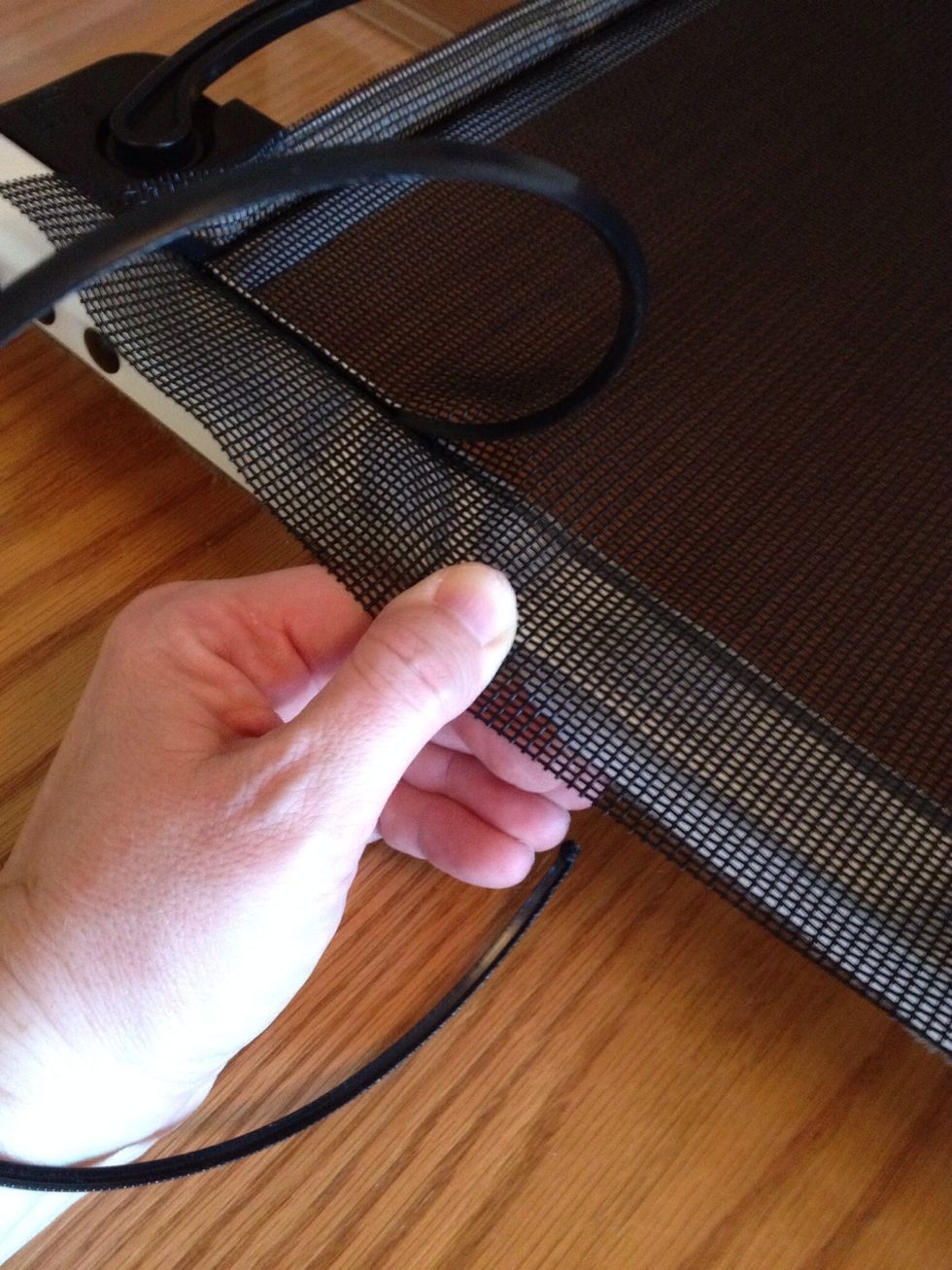 Now place the spline in the 3rd side. This time you will want to pull some so your screen is taut.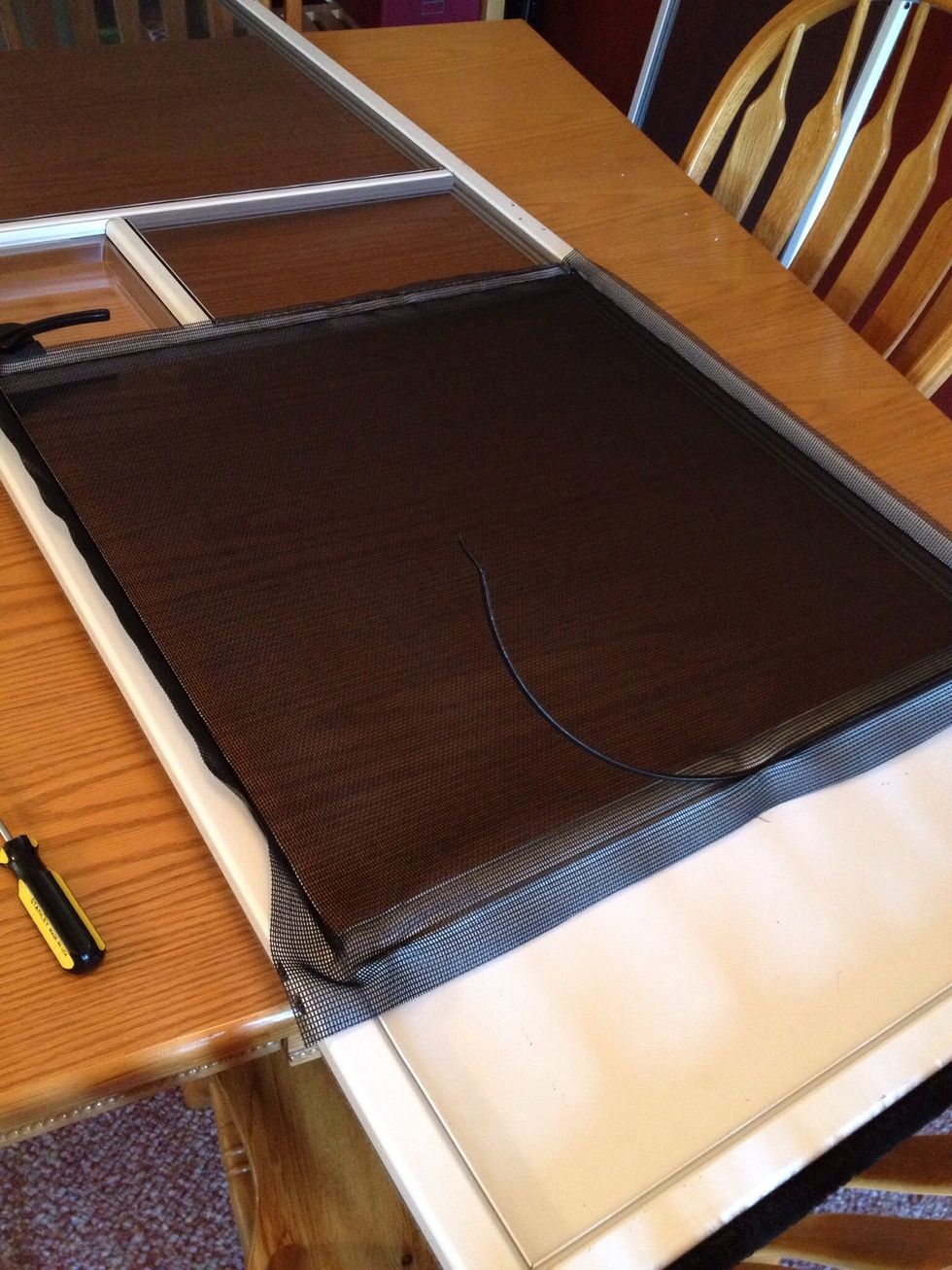 Once you have completed 3 sides, pull up the piece you were using to hold the one edge.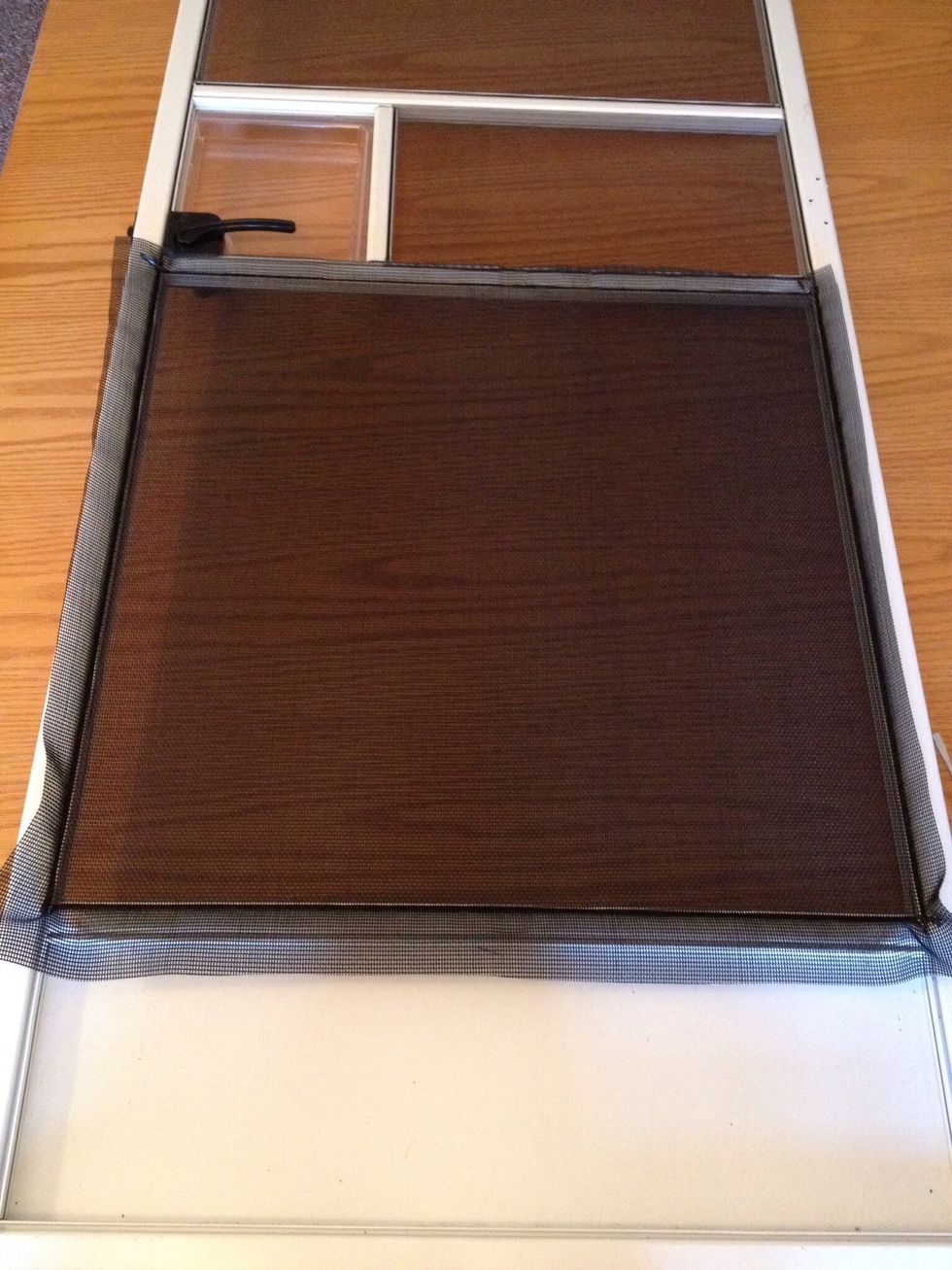 Place the spline in the final side, pulling the screen material taut.
Trim extra spline with scissors.
Using a sharp utility knife, trim excess screen right up against the spline.
Done!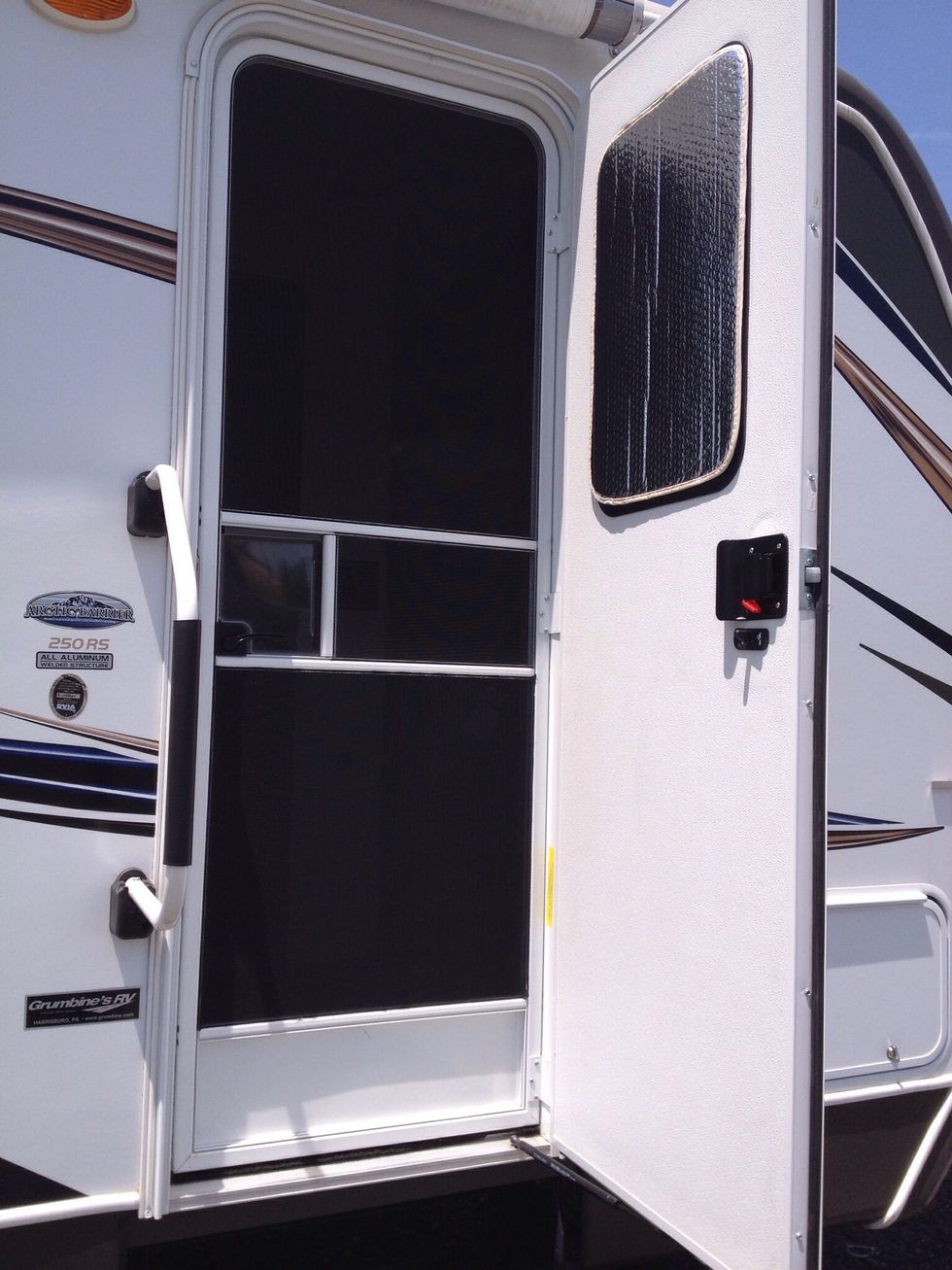 The finished product.
Replacement Screen (Home Depot or Lowes)
Replacement Spline (if you are not reusing)
Spline Tool (optional)
Flat Head Screwdriver
Utility Knife