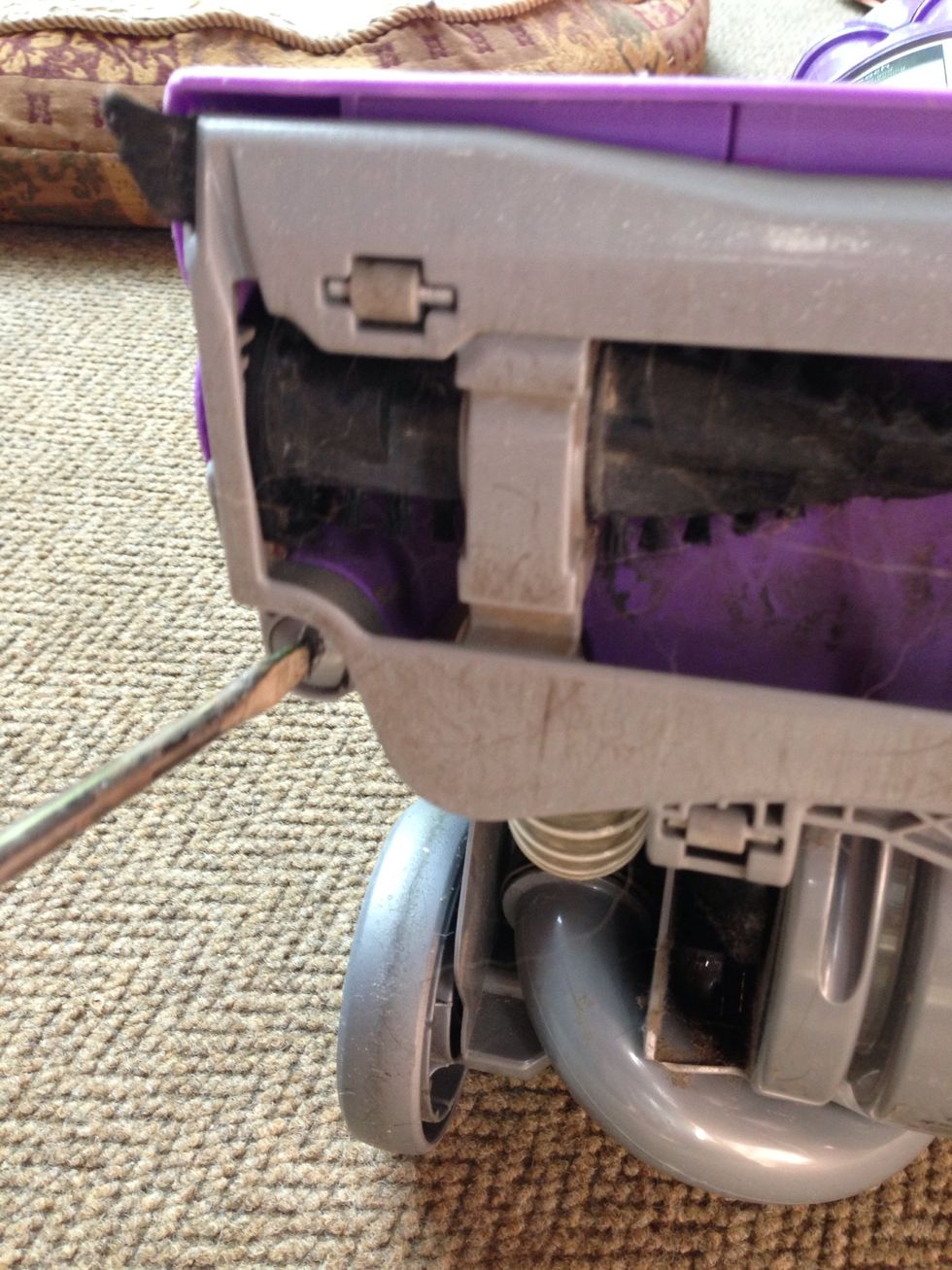 Loosen three plastic screws holding in the beater bar with the flat screwdriver or a quarter. Only a half turn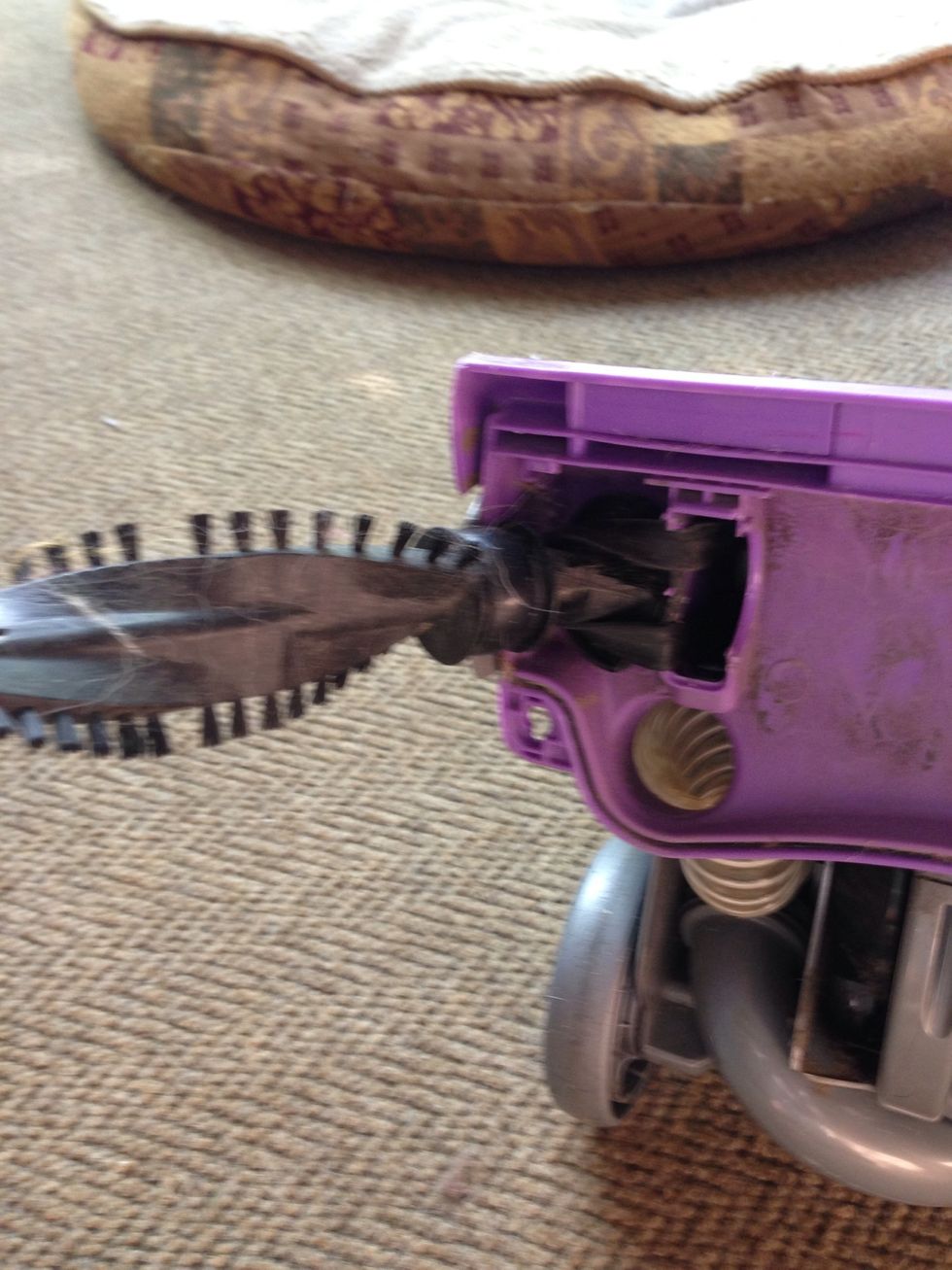 Remove the bar by grabbing the right side and lifting to the left until the bar pops out of the belt. It won't break. I'm assuming the belt is not already broken.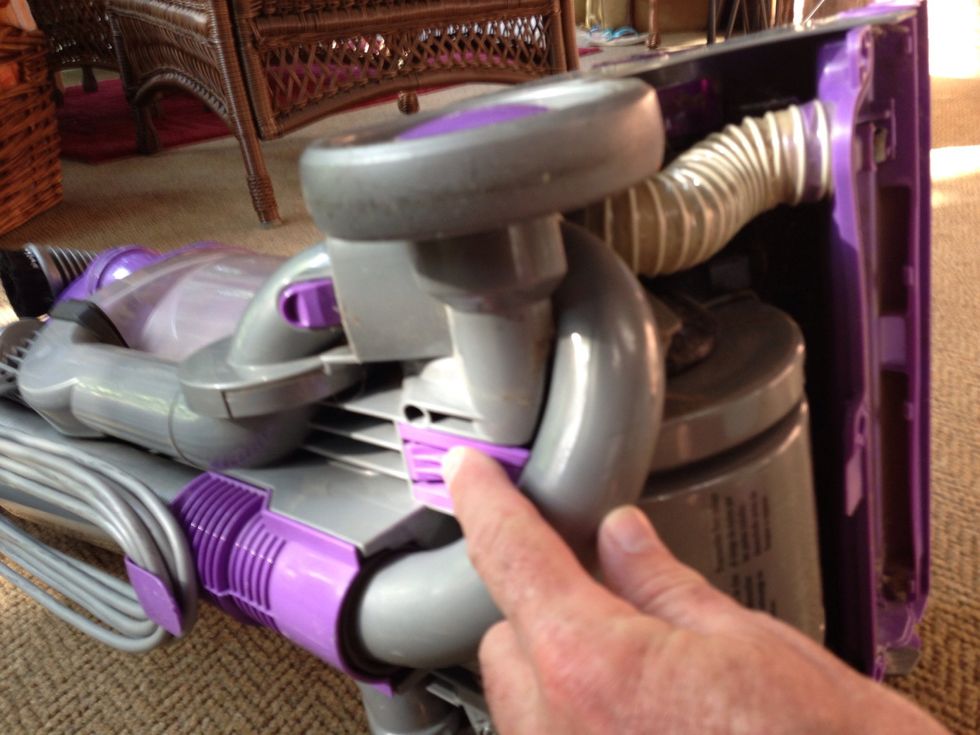 On the left you'll see a U shaped plastic piece. Slide it out using the purple button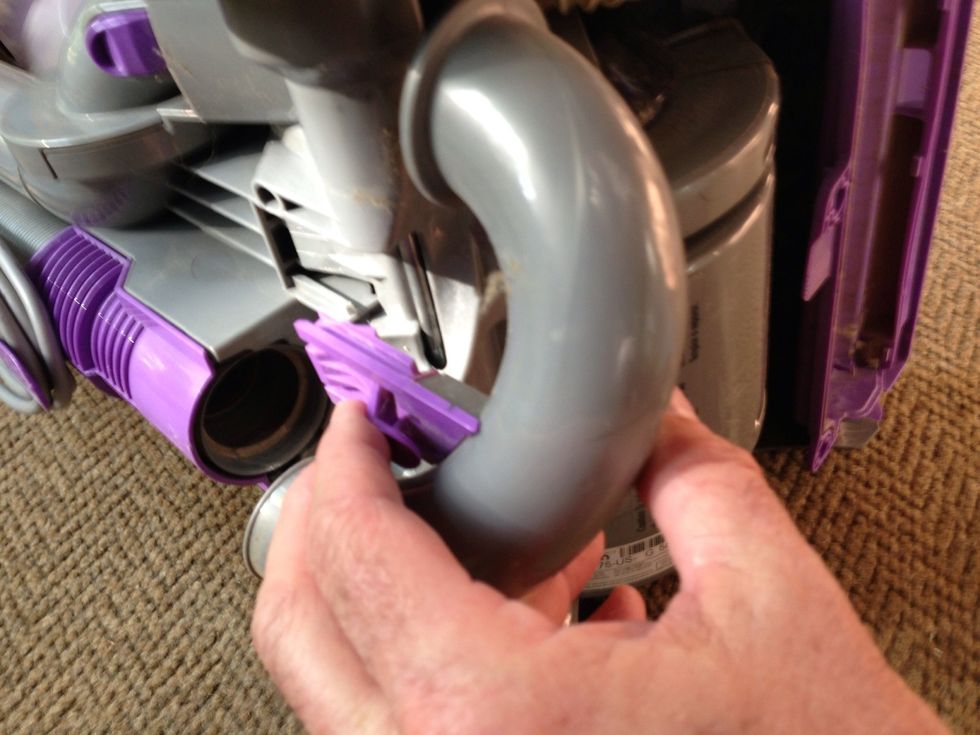 It just slips out easily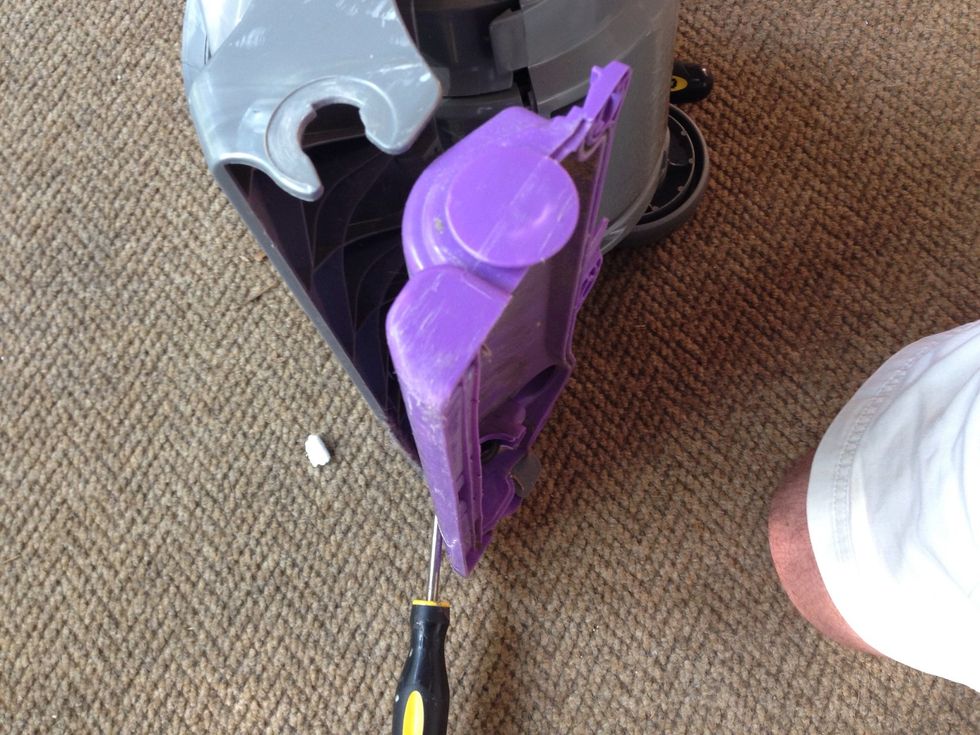 With your flathead screwdriver inserted between the purple plastic howling and the gray body of the vacuum snap that cowling out prying on both sides evenly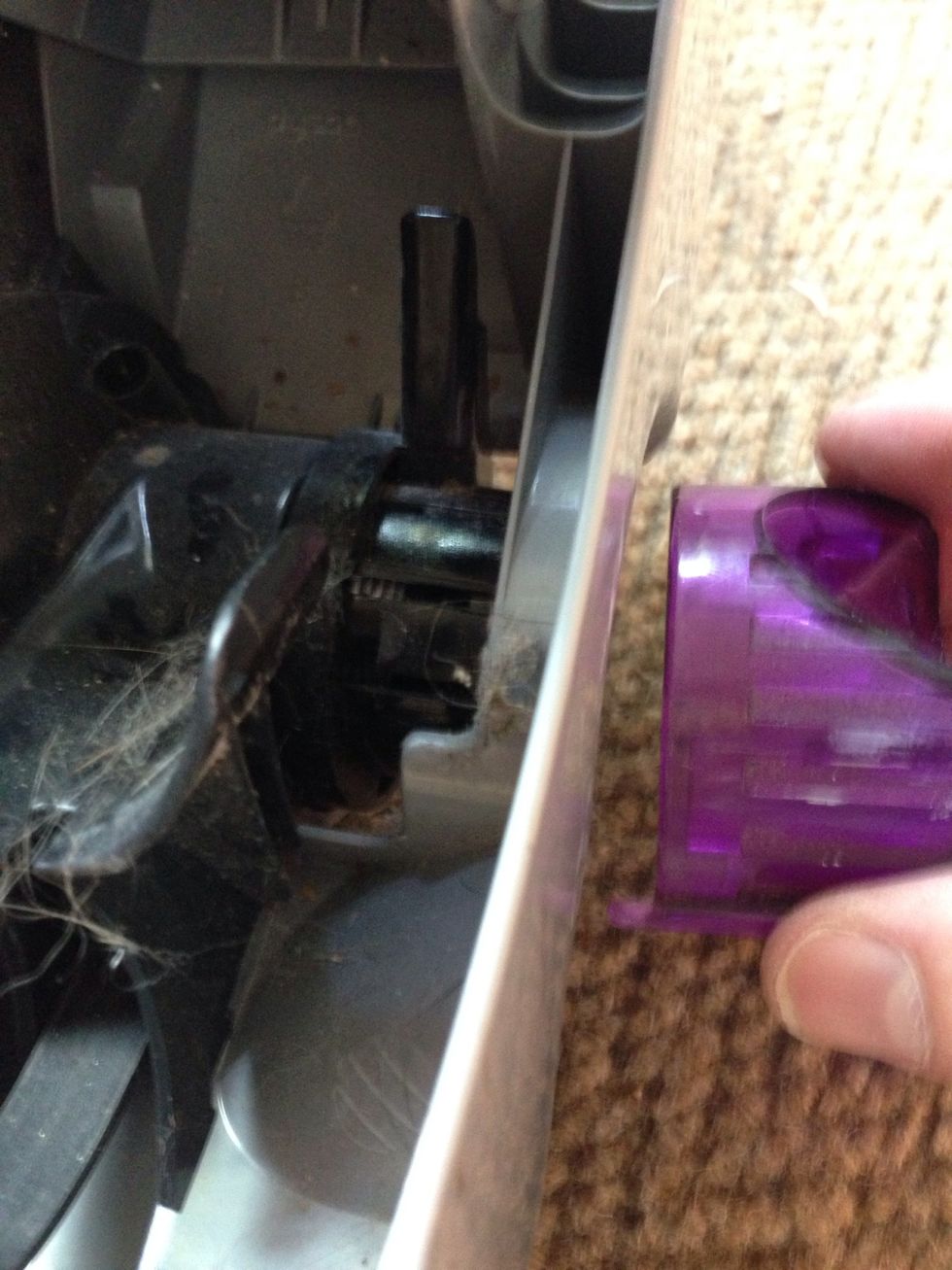 Using your same flathead screwdriver push out or snap out the carpet selector knob don't worry it won't break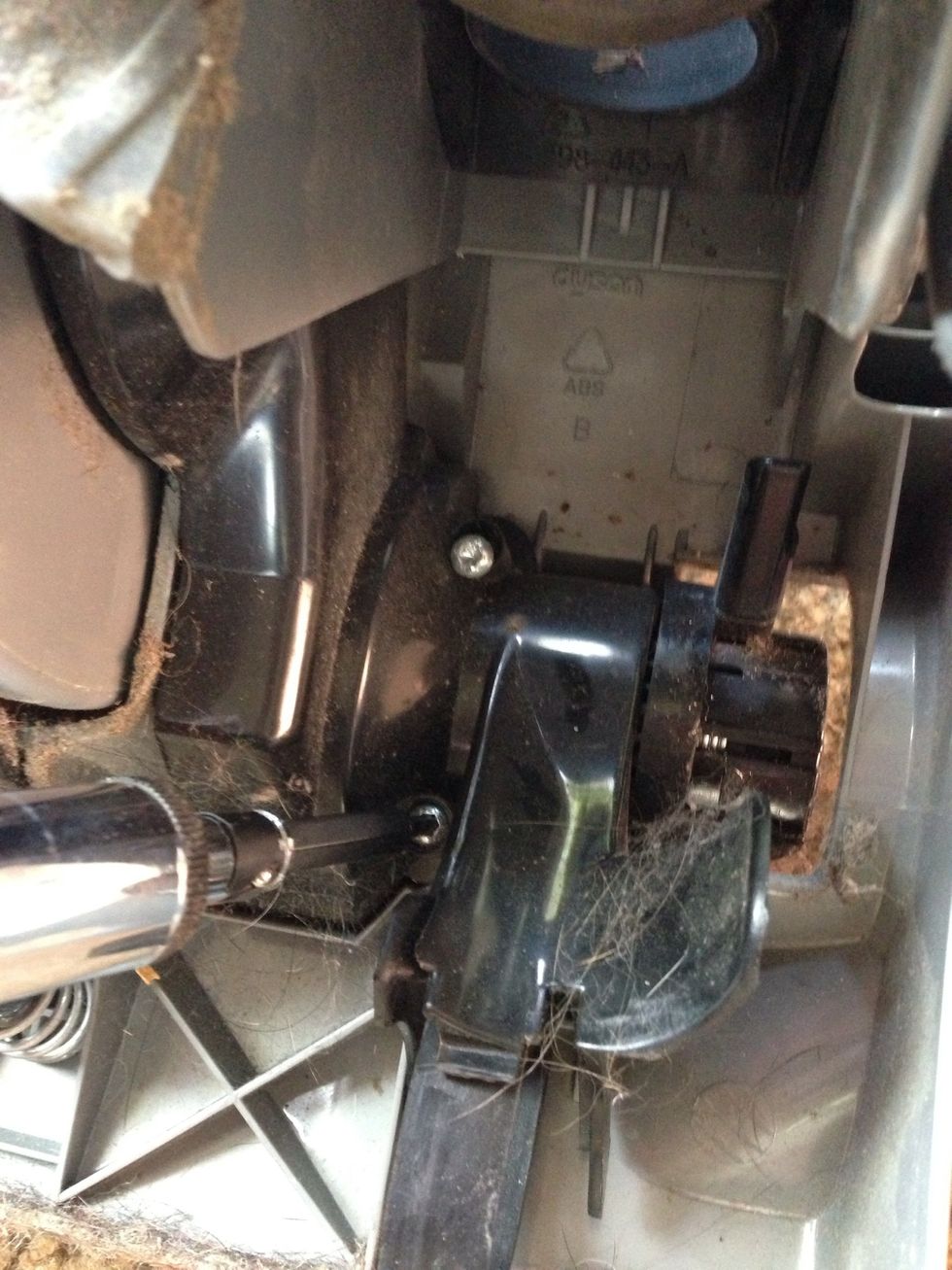 Next locate the three screws on the black housing that covers the clutch that you're trying to get at. You'll need that T15 screwdriver for this. The third one is accessed from the top deep in a hole.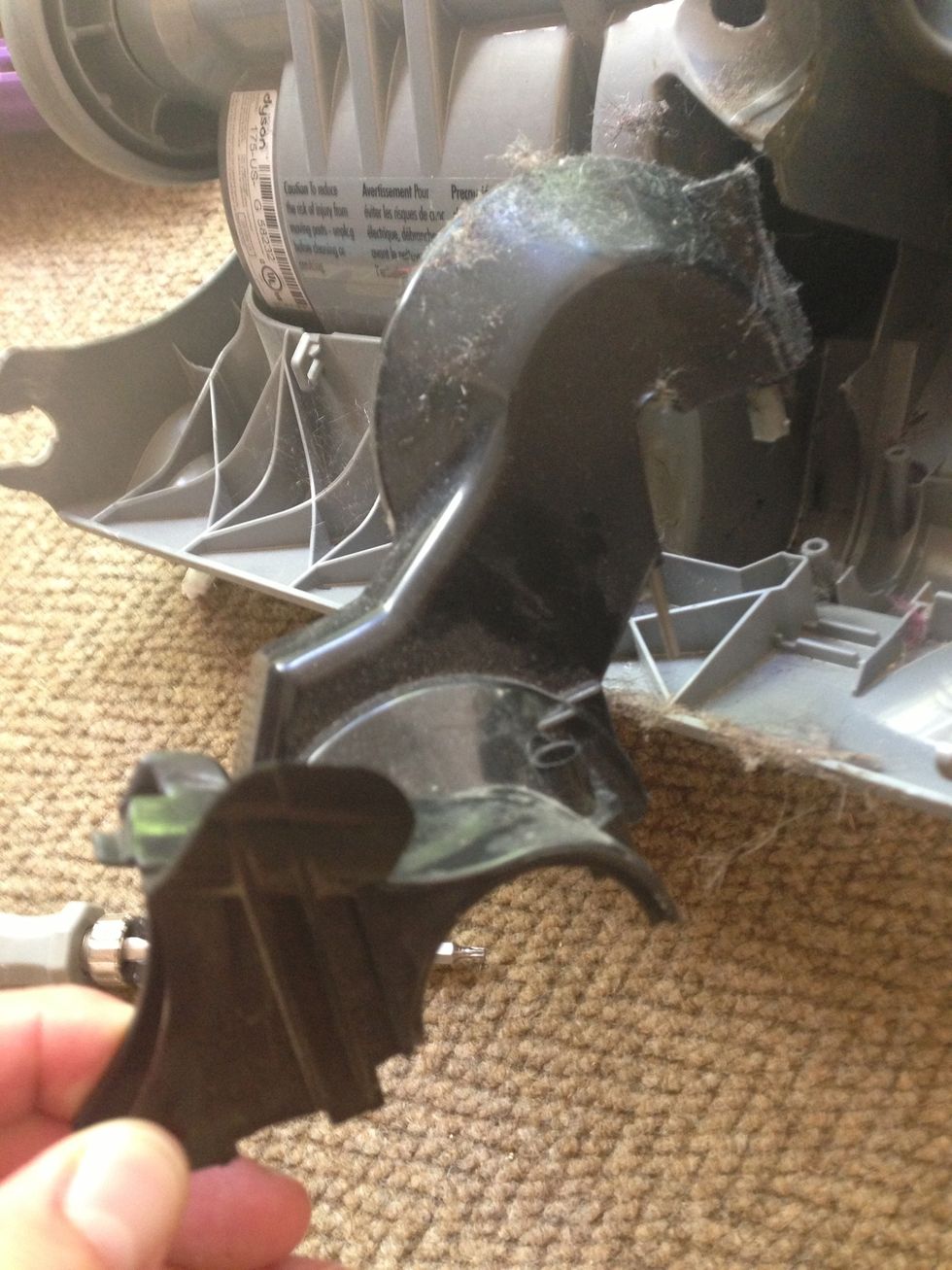 After the screws are removed lift that cover out. Notice the silver pin at the top make sure it comes out as well. The third screw location is almost seen here. Above that pin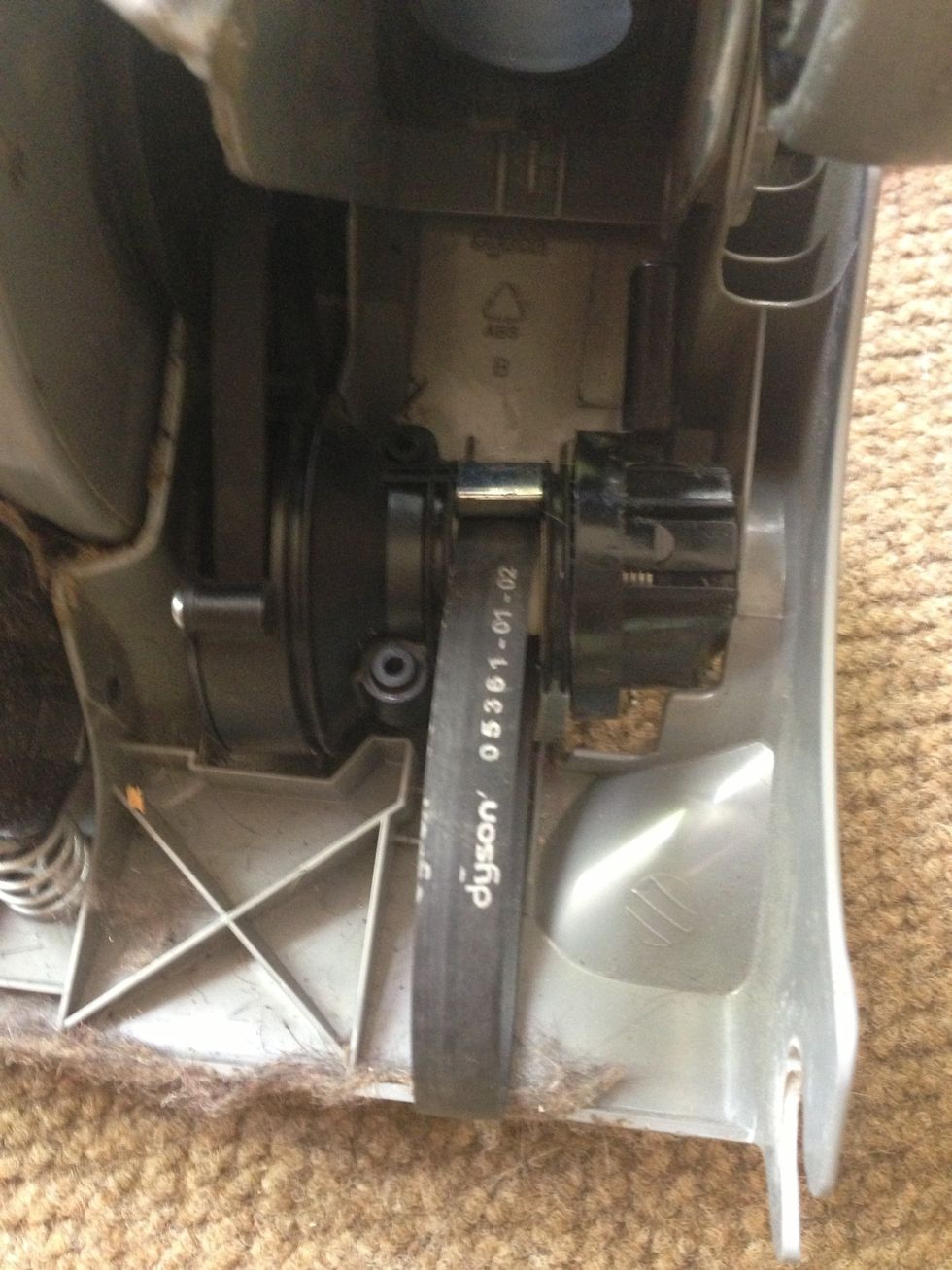 Now you've exposed the clutch. First with a screwdriver slide the main belt off the motor shaft. . Then to remove the clutch it is grab both belts, one in each hand, and pull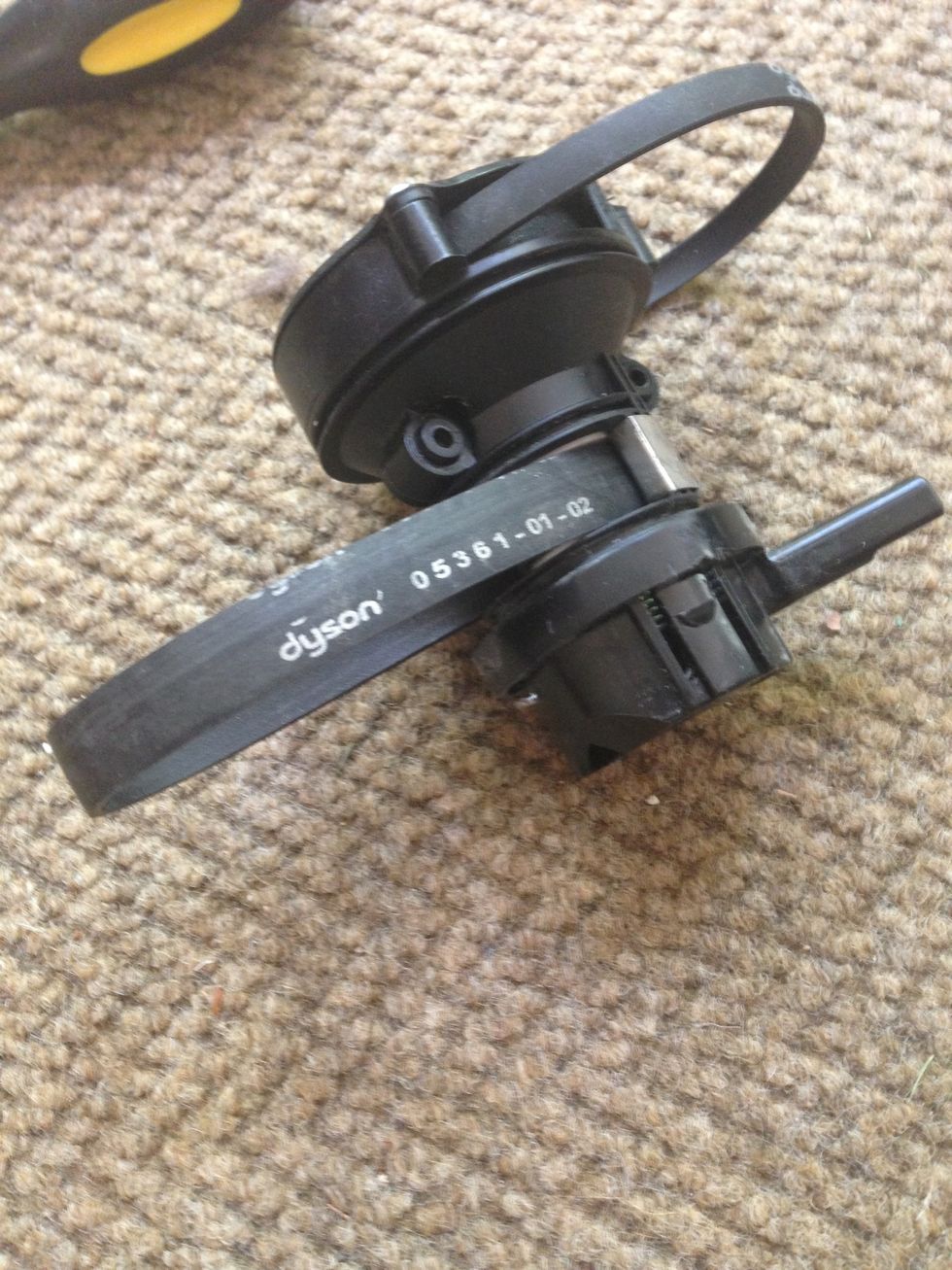 This is the clutch assembly with both belts that you can order on Amazon for $30. Repair shops will charge you $75 for this alone and another $75 for the labor. I'll post how to install the new one
One flathead screwdriver
One star shaped torsion screwdriver