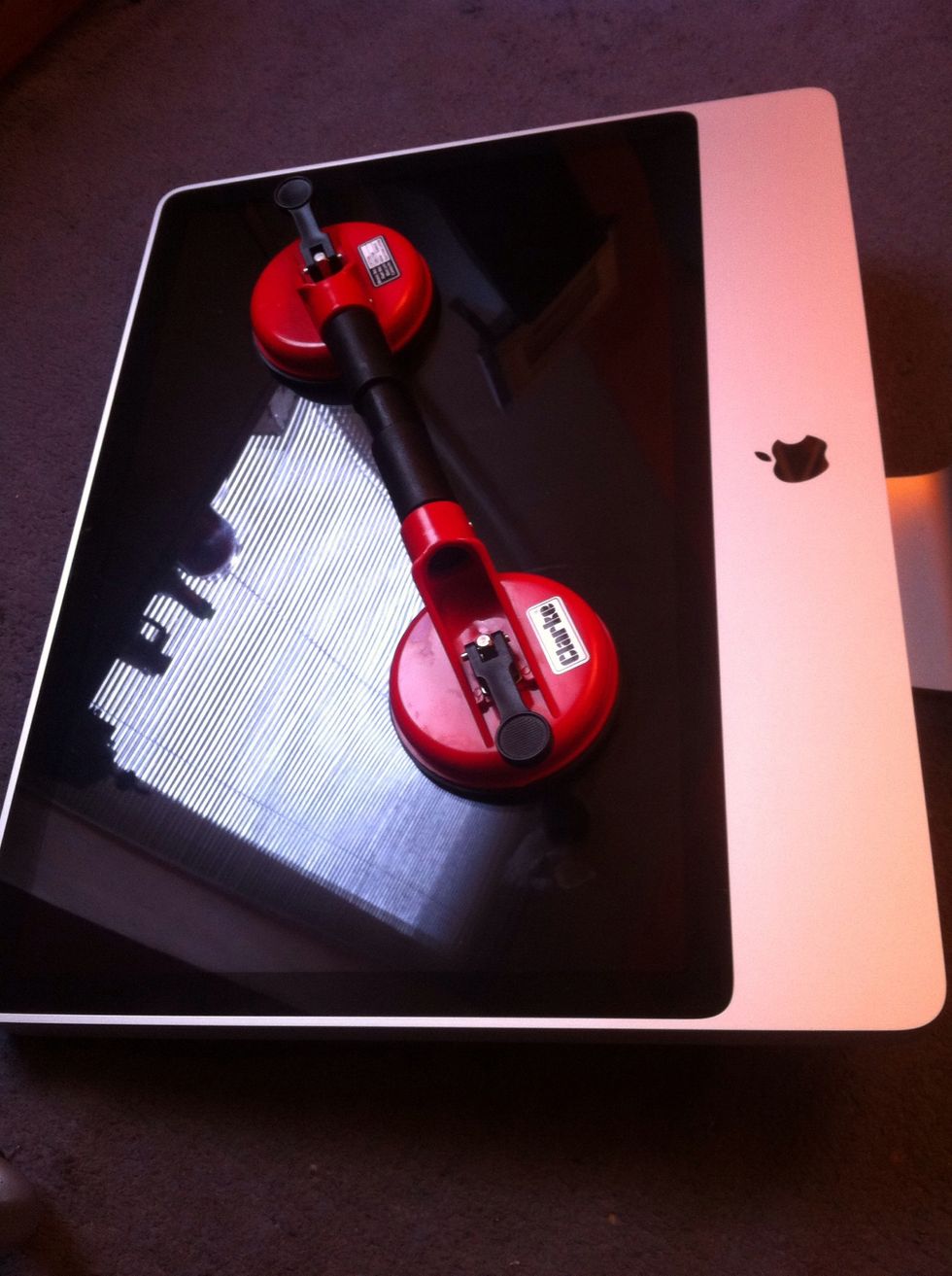 Lift the magnetically attached perspex screen with the suction cups.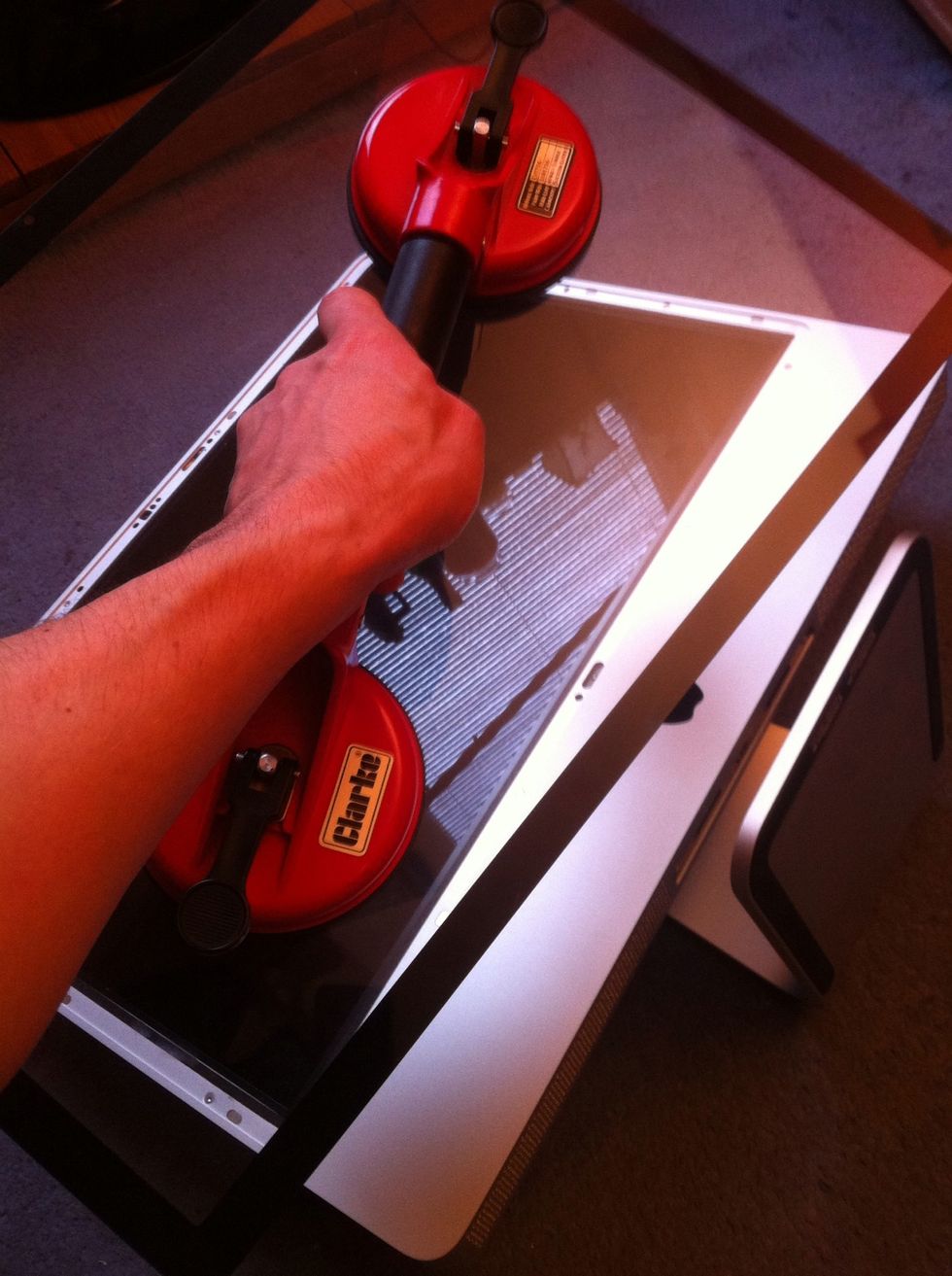 Voila!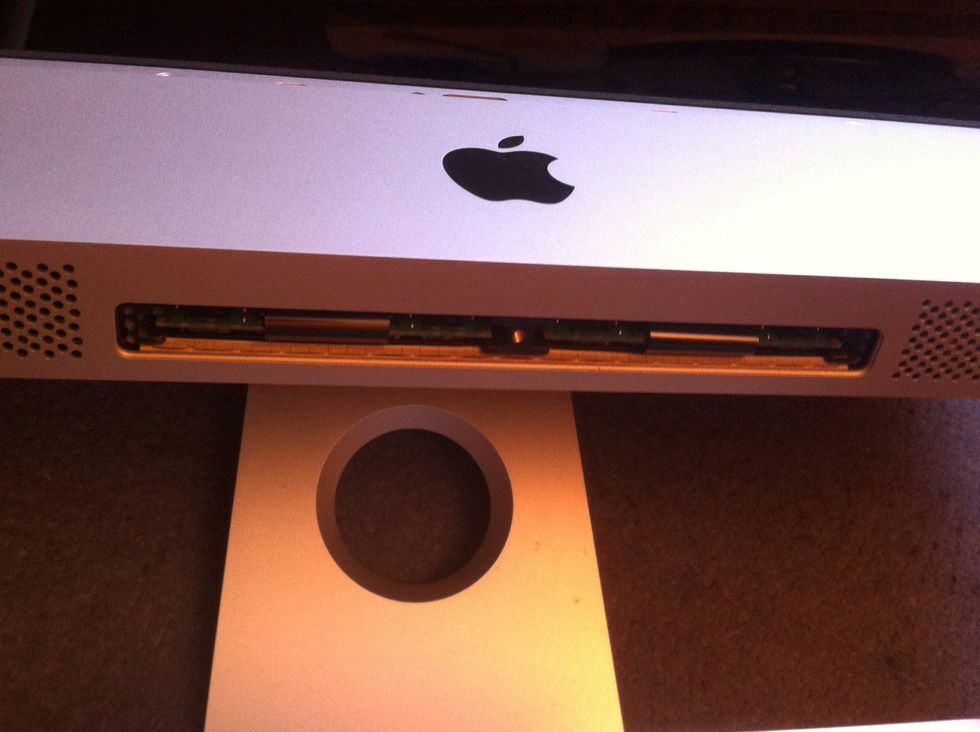 Remove the memory slot cover using the phillips screwdriver.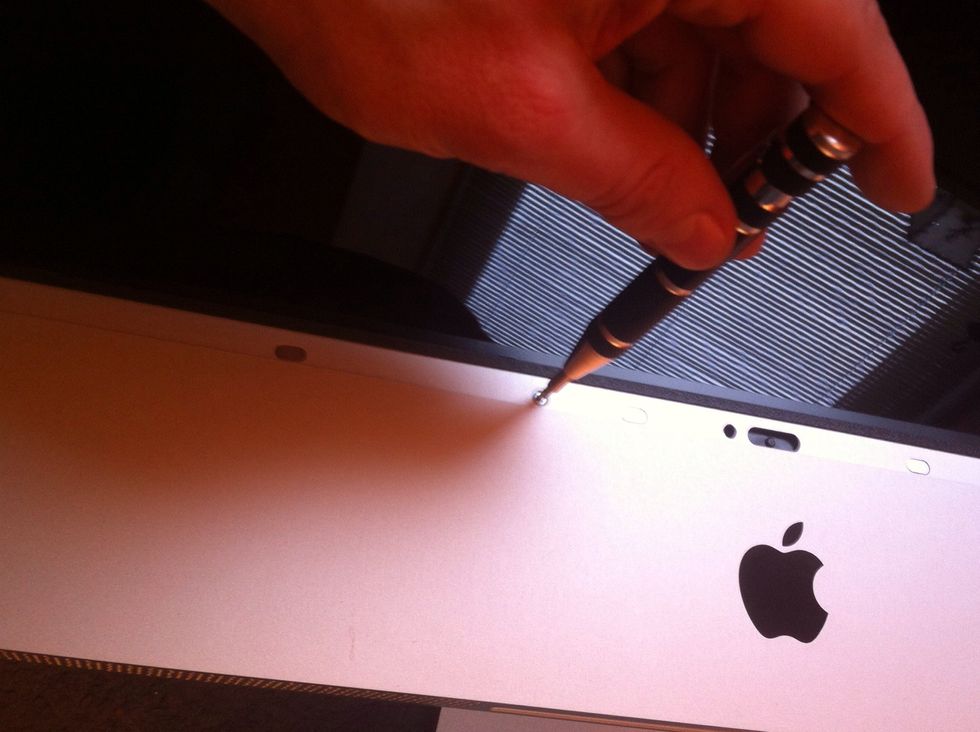 Using the T8 star-head screwdriver for the rest of the job, remove the case screws.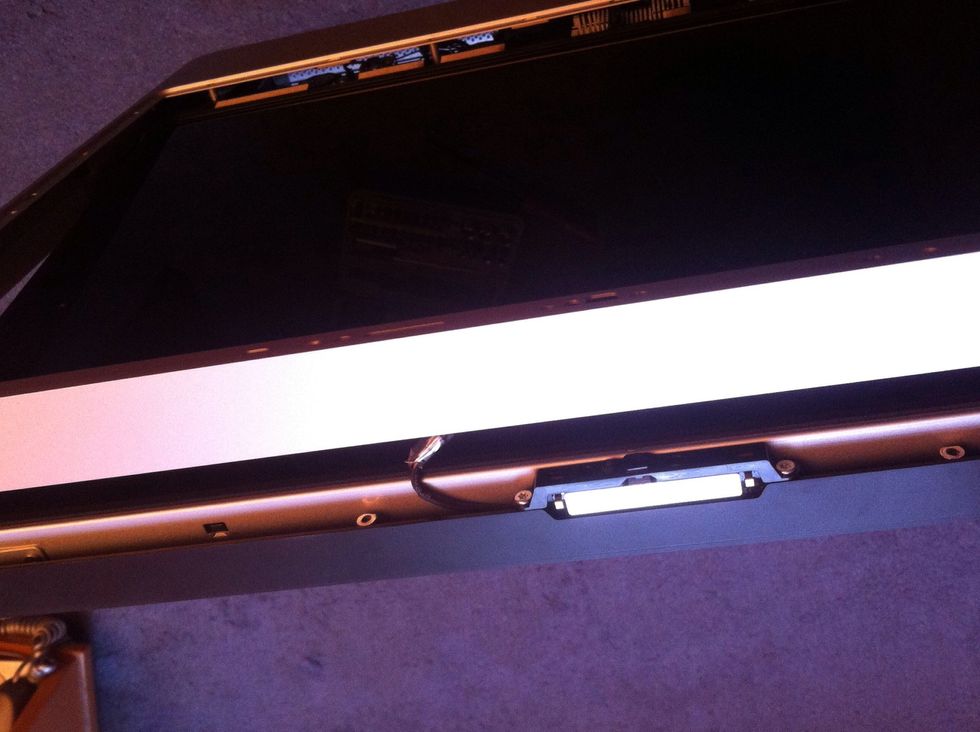 Gently prise open the top of the case and detatch the iSight connector.
The case now comes off completely.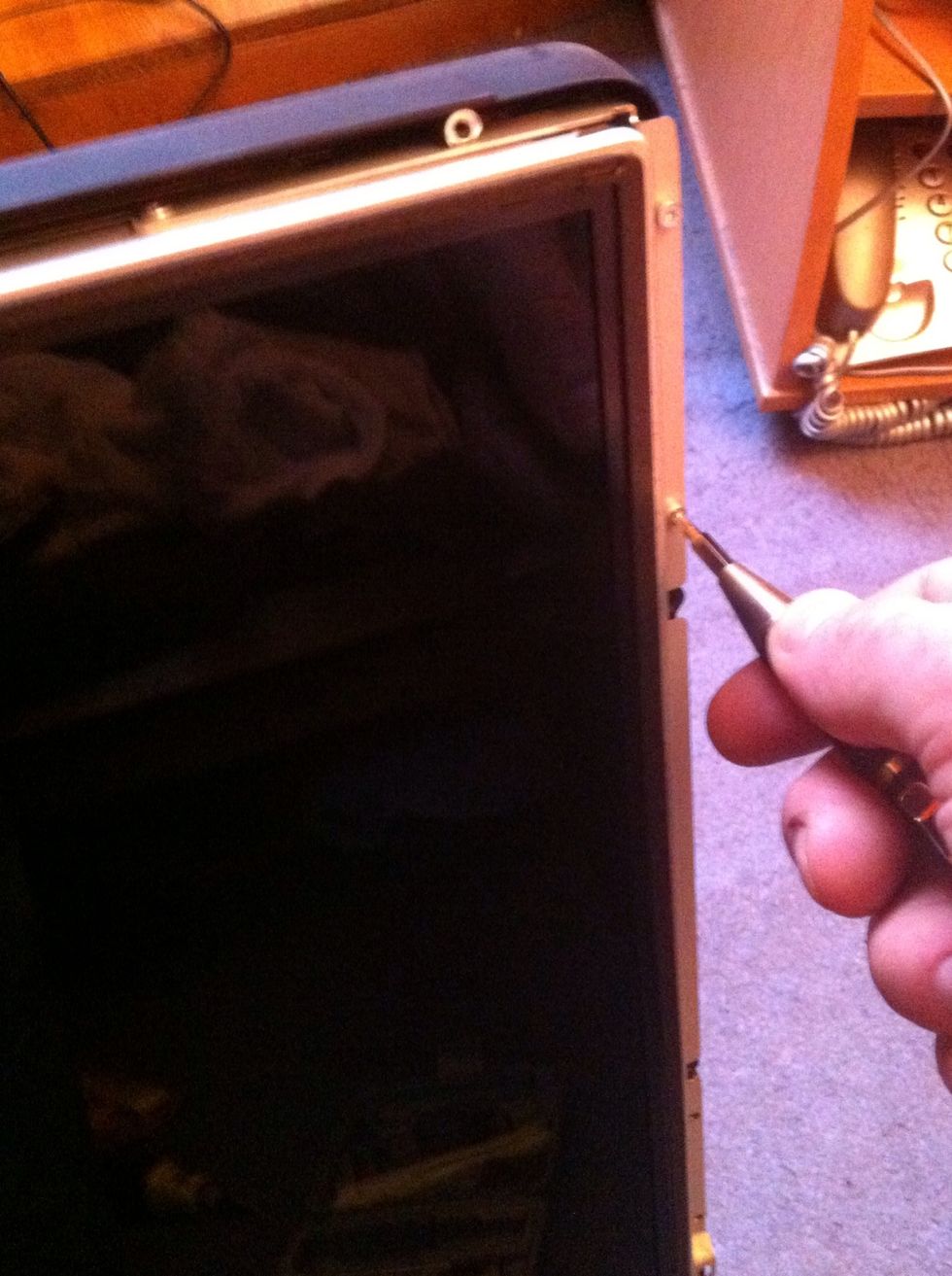 Remove all the screws from around the display.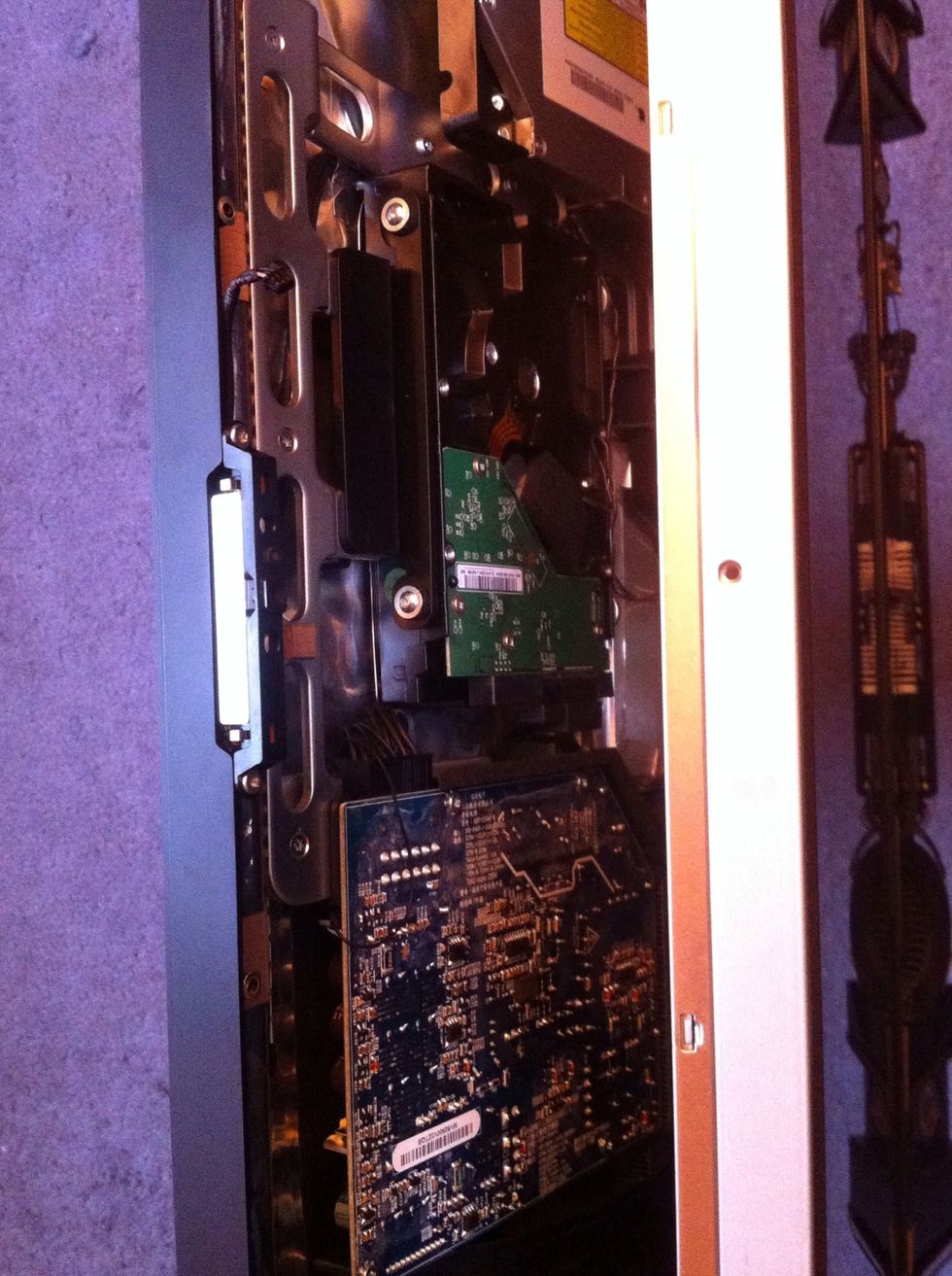 Ease the display forward from the top to reveal the hard drive.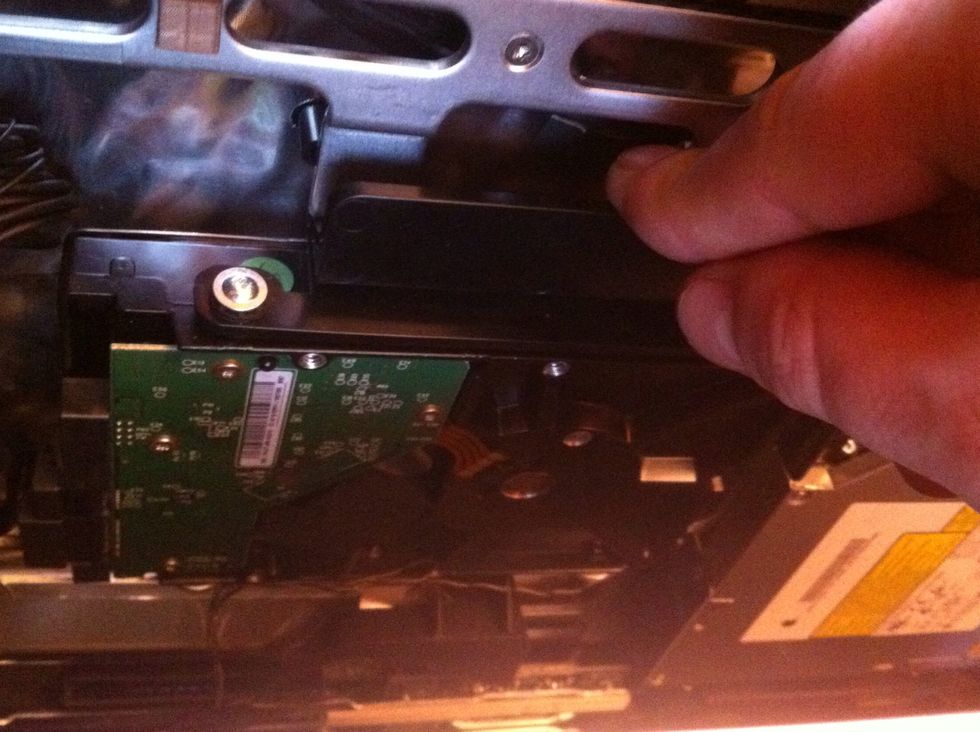 Press down on the plastic drive handle until it releases the top of the drive.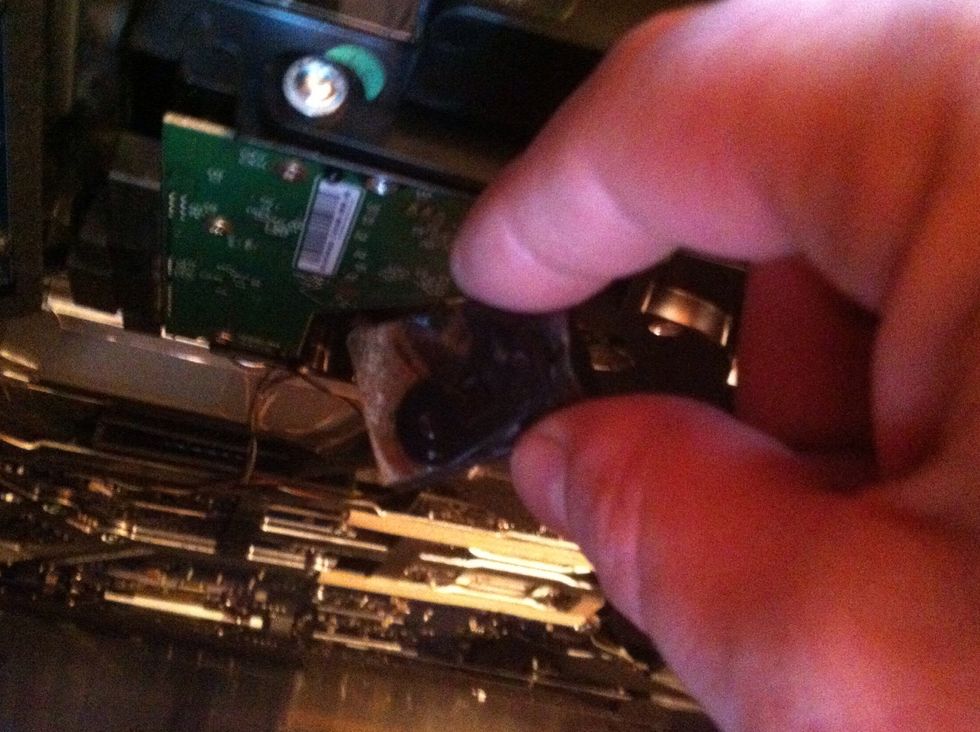 Detach the foam heat sensor cover.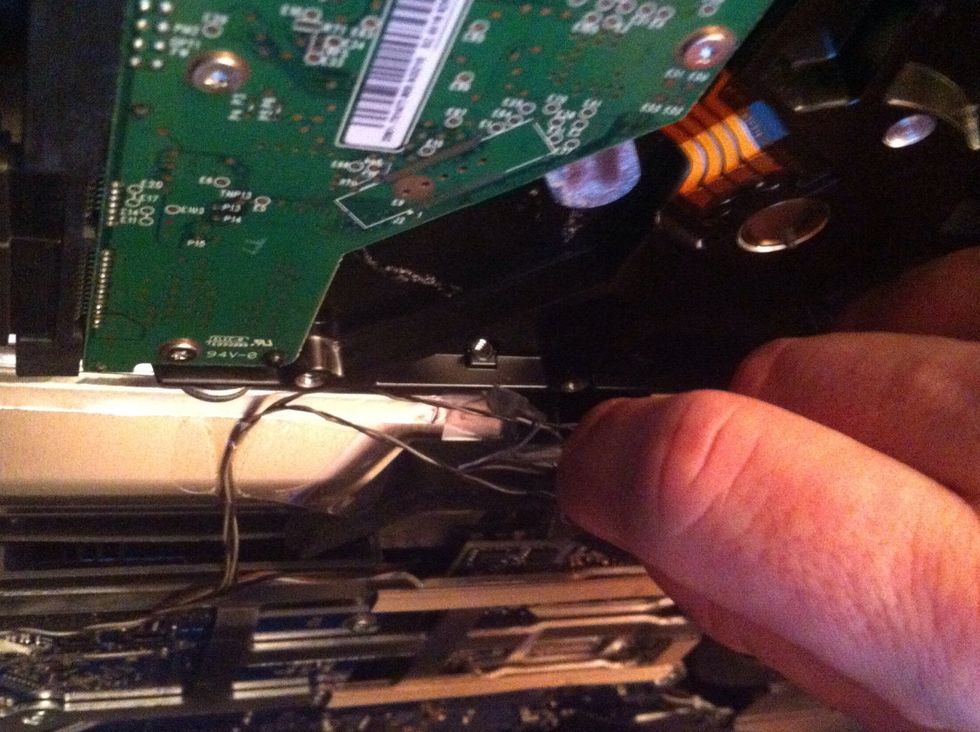 Unstick the heat sensor wires.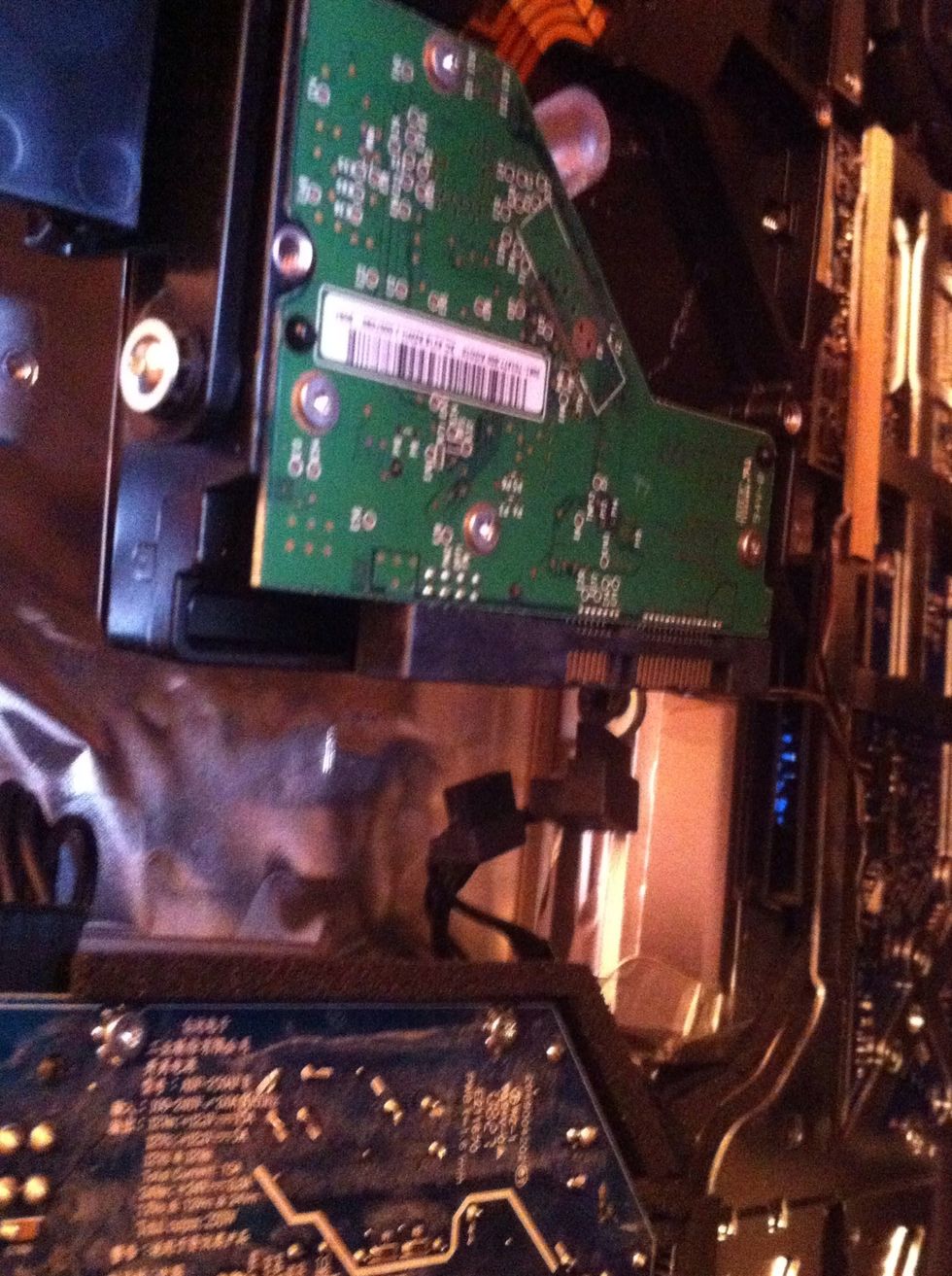 Detach the SATA cables and remove the drive.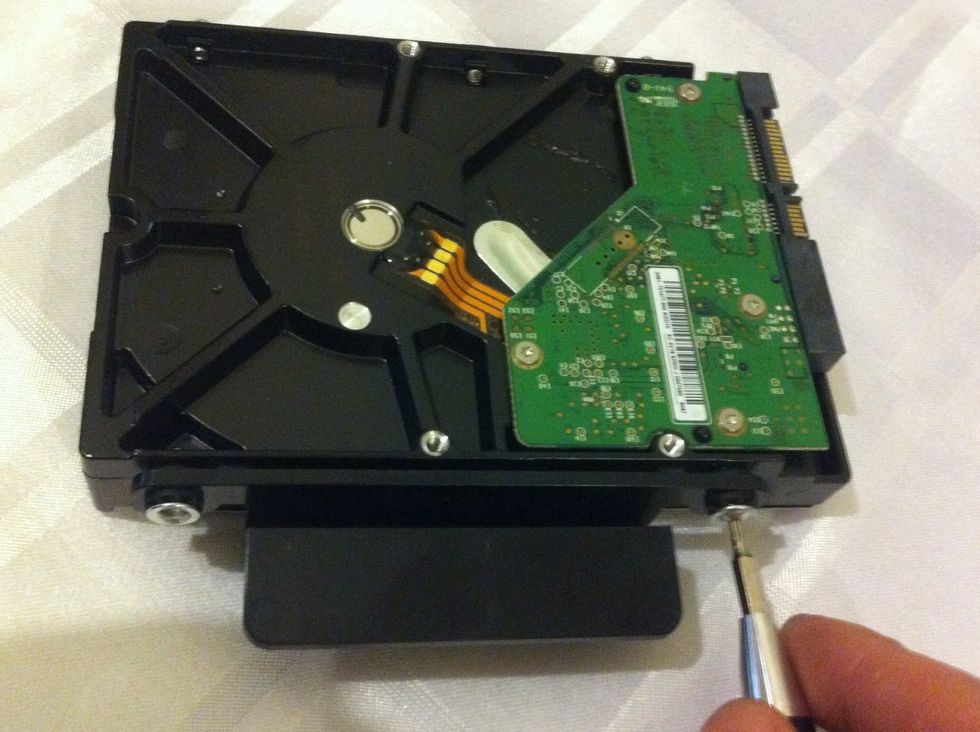 Remove the 4 drive mounting screws.
Drive removed!
Remove the spacing pad from the disk.
Now add the spacing pad and the mounting screws to the new drive and reverse all the steps. I found it helpful taking photos as I went as a reference point. Good luck!
T8 Star shaped screwdriver
Philips screwdriver
Suction cups