How to repair loose guitar strap button in 30 minutes
This guide tells you how to fix the damaged screw hole of the strap button. You can actually do it yourself in short time. Thanks Dennis for suggestions!
150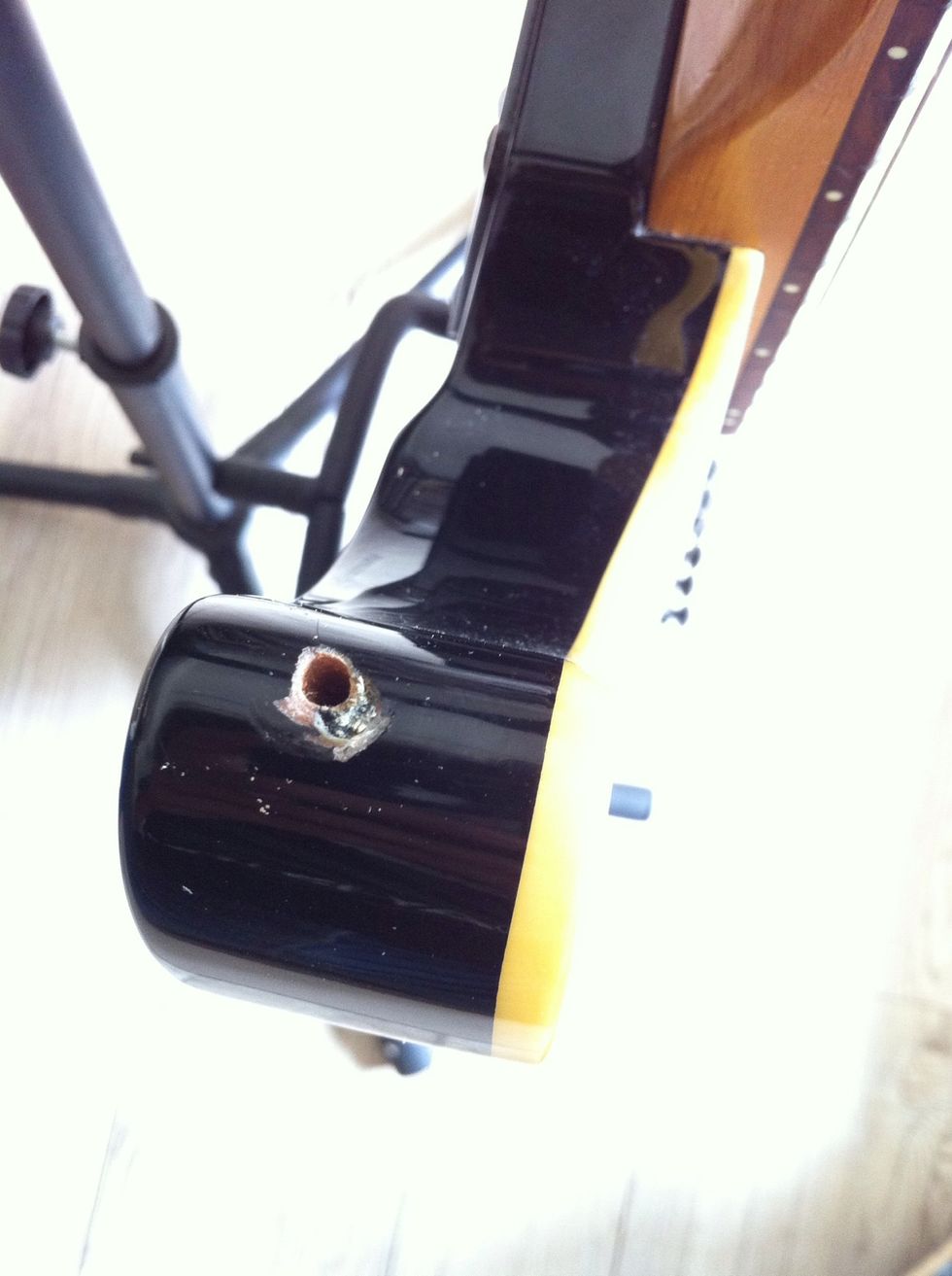 Got a loosen guitar button. Pull it out and clear the hole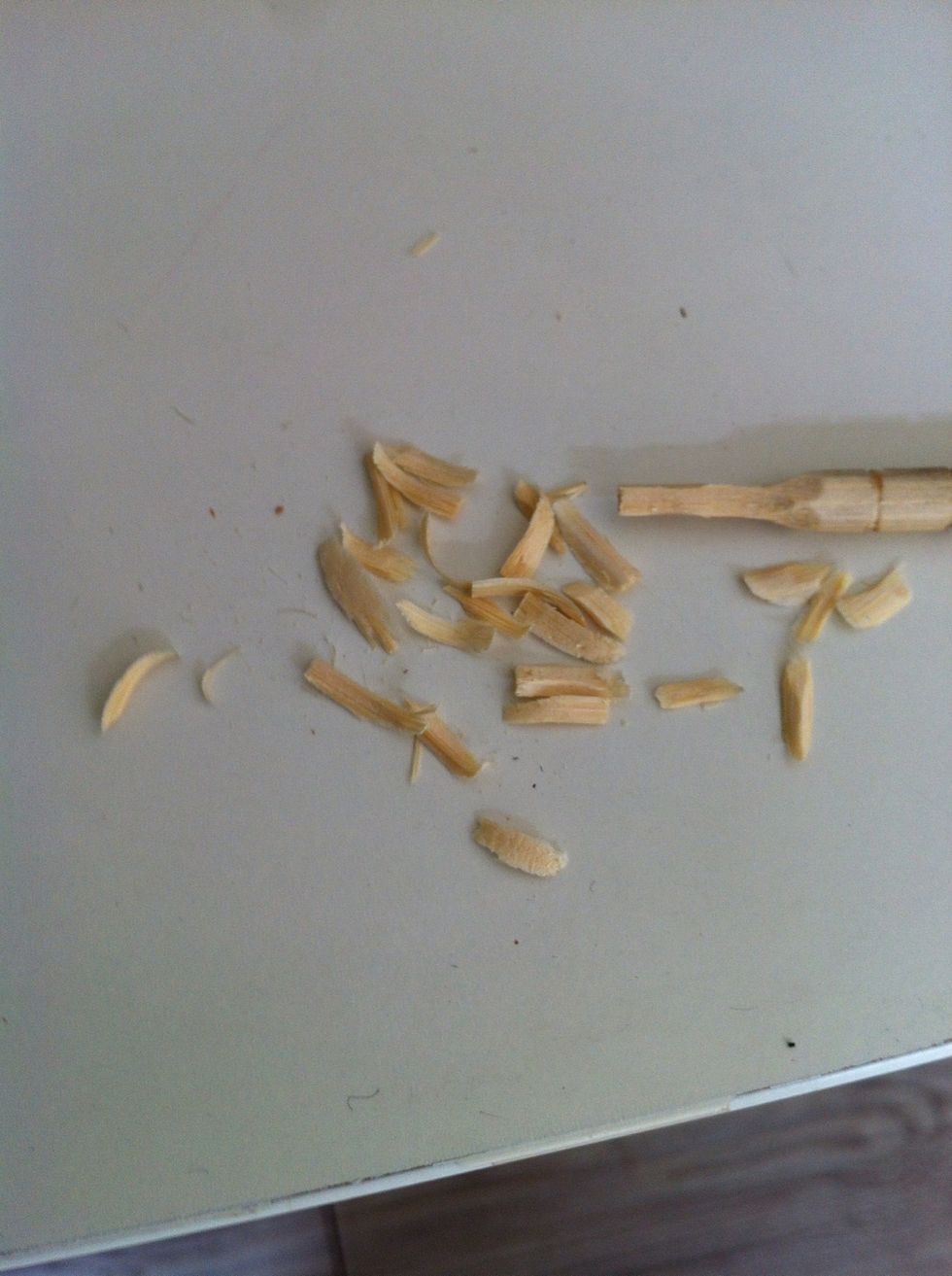 Make some chips out of the wooden chopstick using the utility knife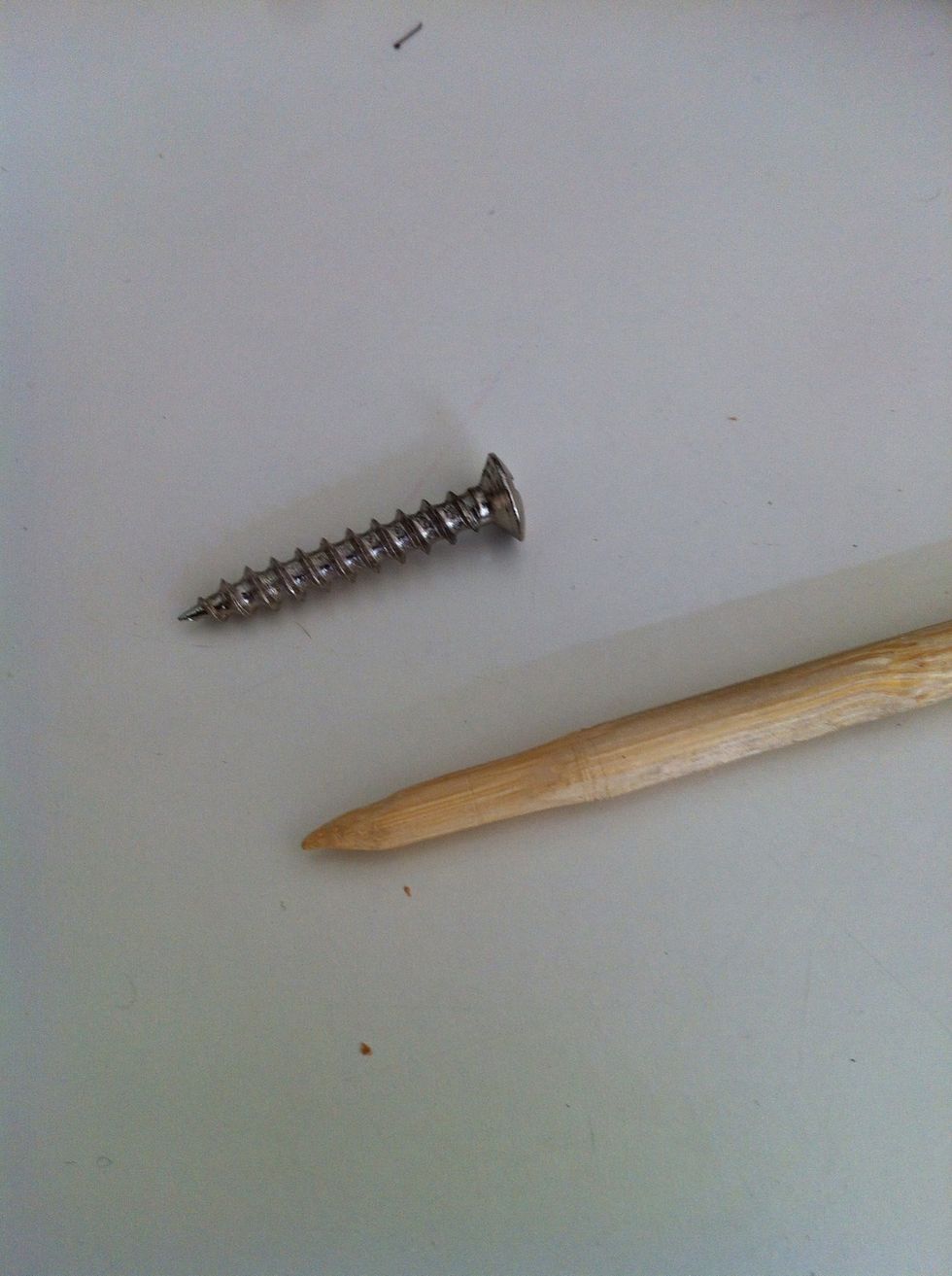 Sharpen the wooden chopstick to make a post for putting it in the hole later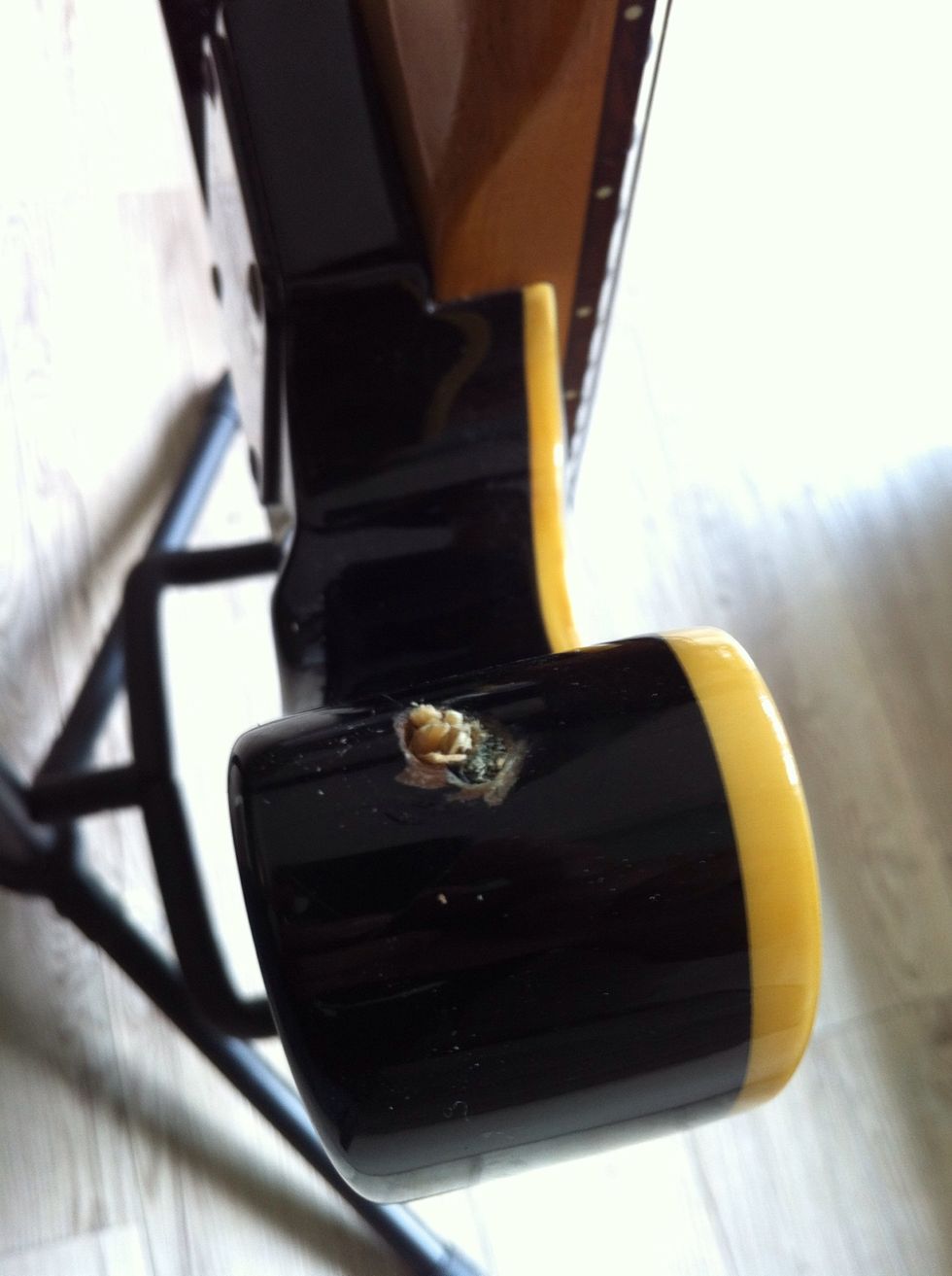 Fill the hole using the wooden chips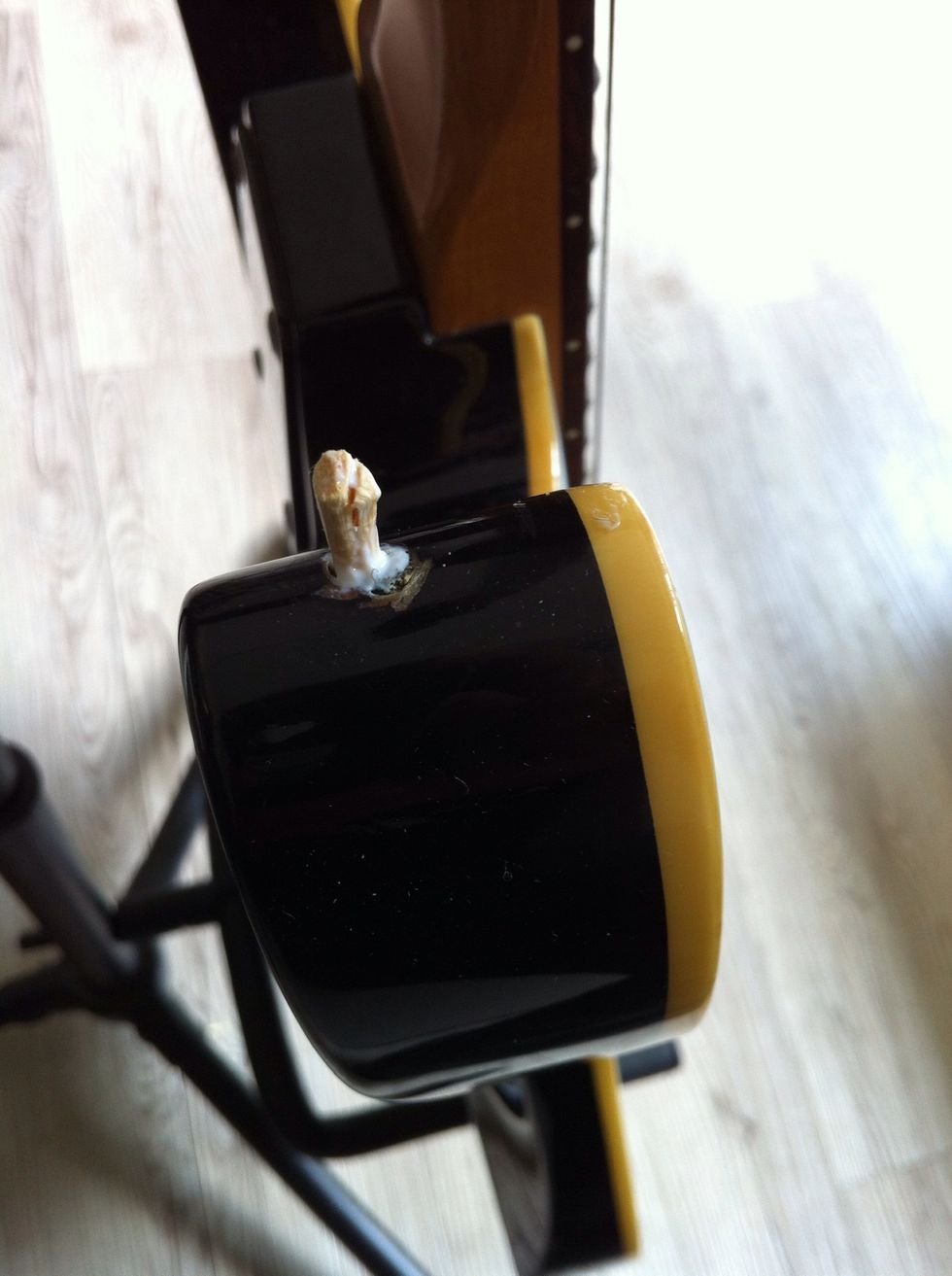 Fill the white glue in the hole and put the wooden post in. You can lightly hammer the post using handle or utility knife or scree driver to make better contact with the hole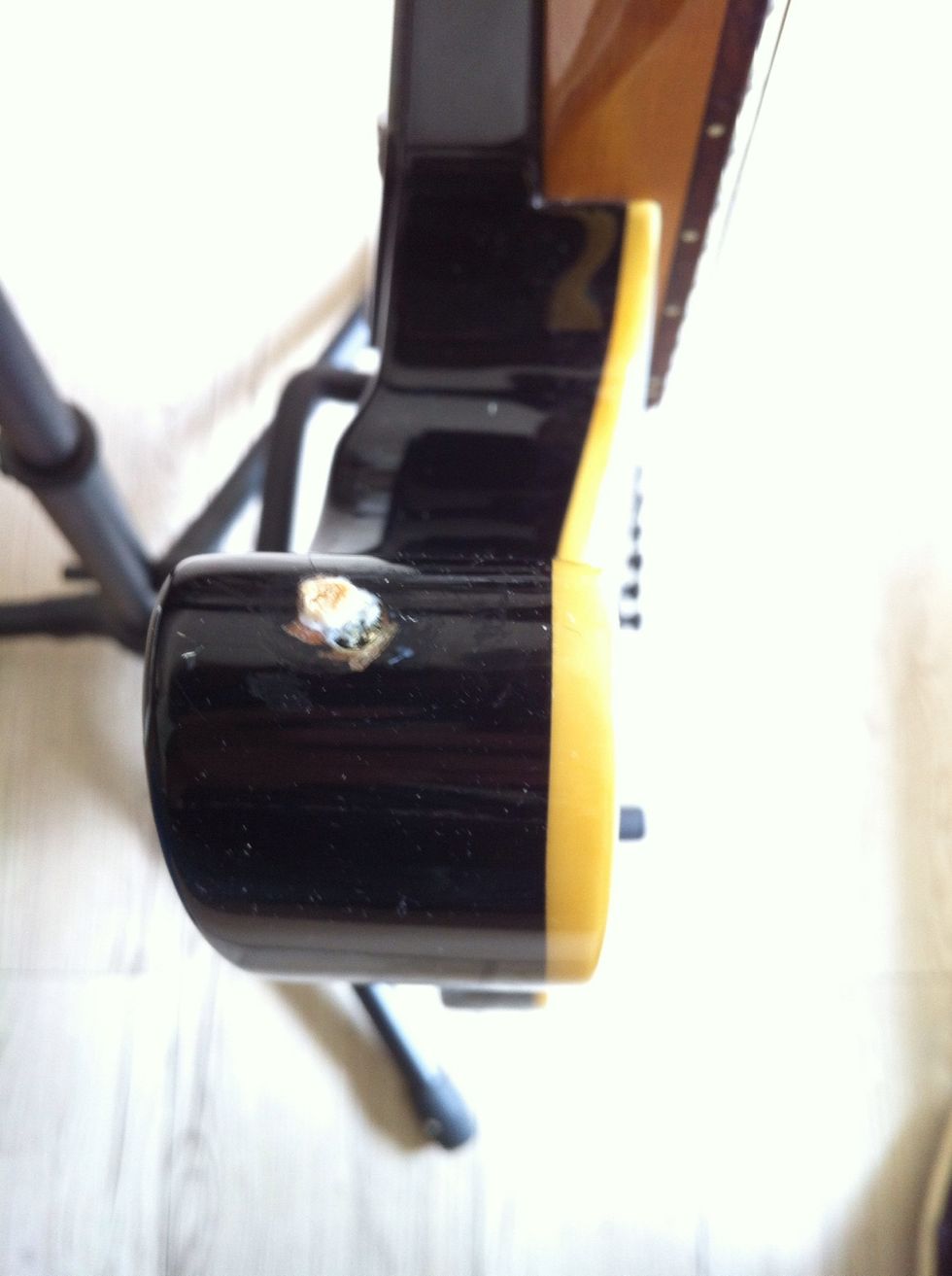 Cut the excessive part approximately using the scissor. The remaining part above will be sanded.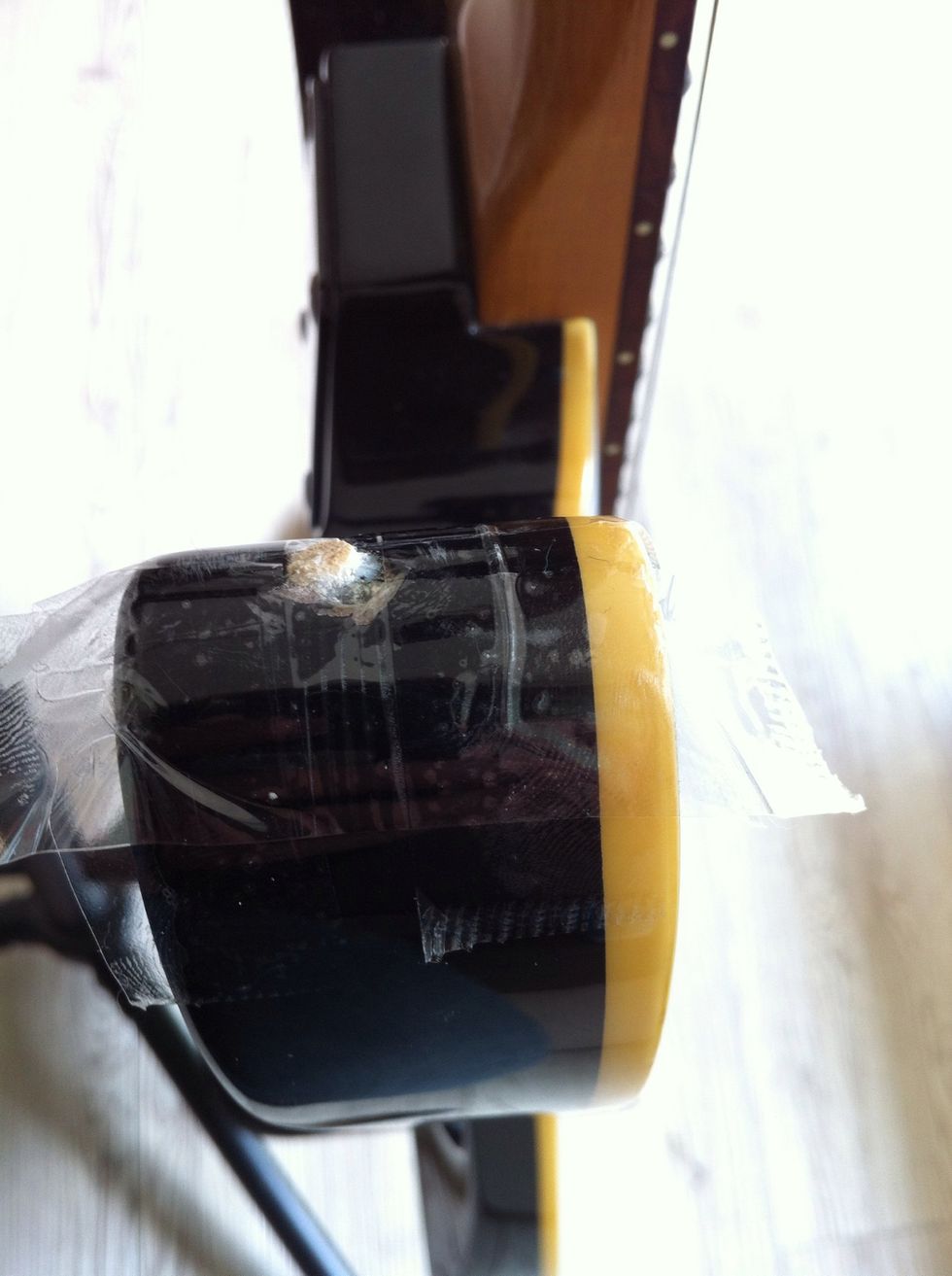 Sanding preparation: Apply the tape around the post to protect the guitar finish from sanding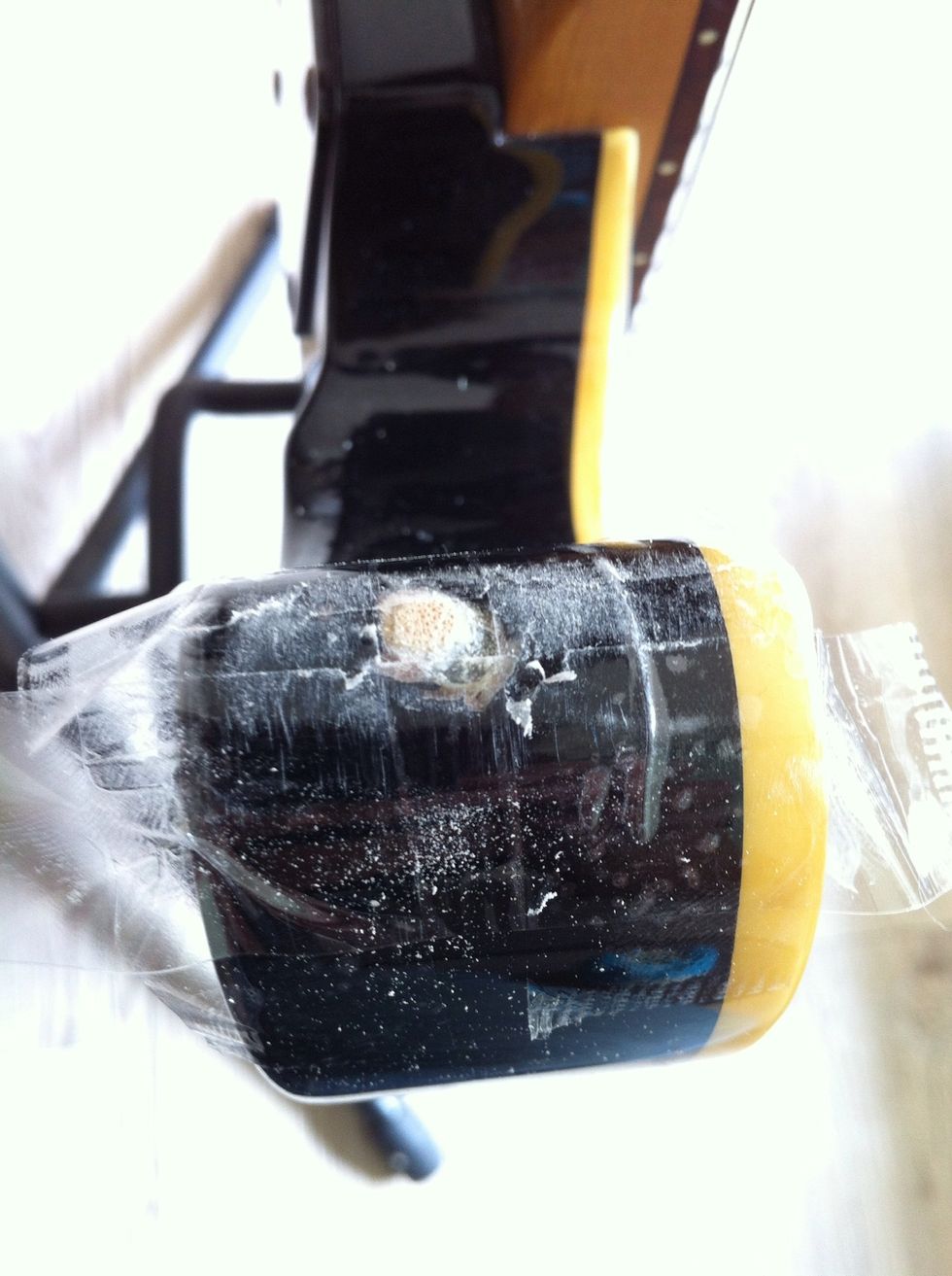 Sand out the remaining excessive part of the post. The picture is taken after sanding.
Remove the tape and clear the dust. Reattach the strap button and the screw back. Done!
1.0 Screwdriver
1.0 Wooden chopstick
1.0 White glue
1.0 Sand paper
1.0 Scotch tape
1.0 Utility Knife