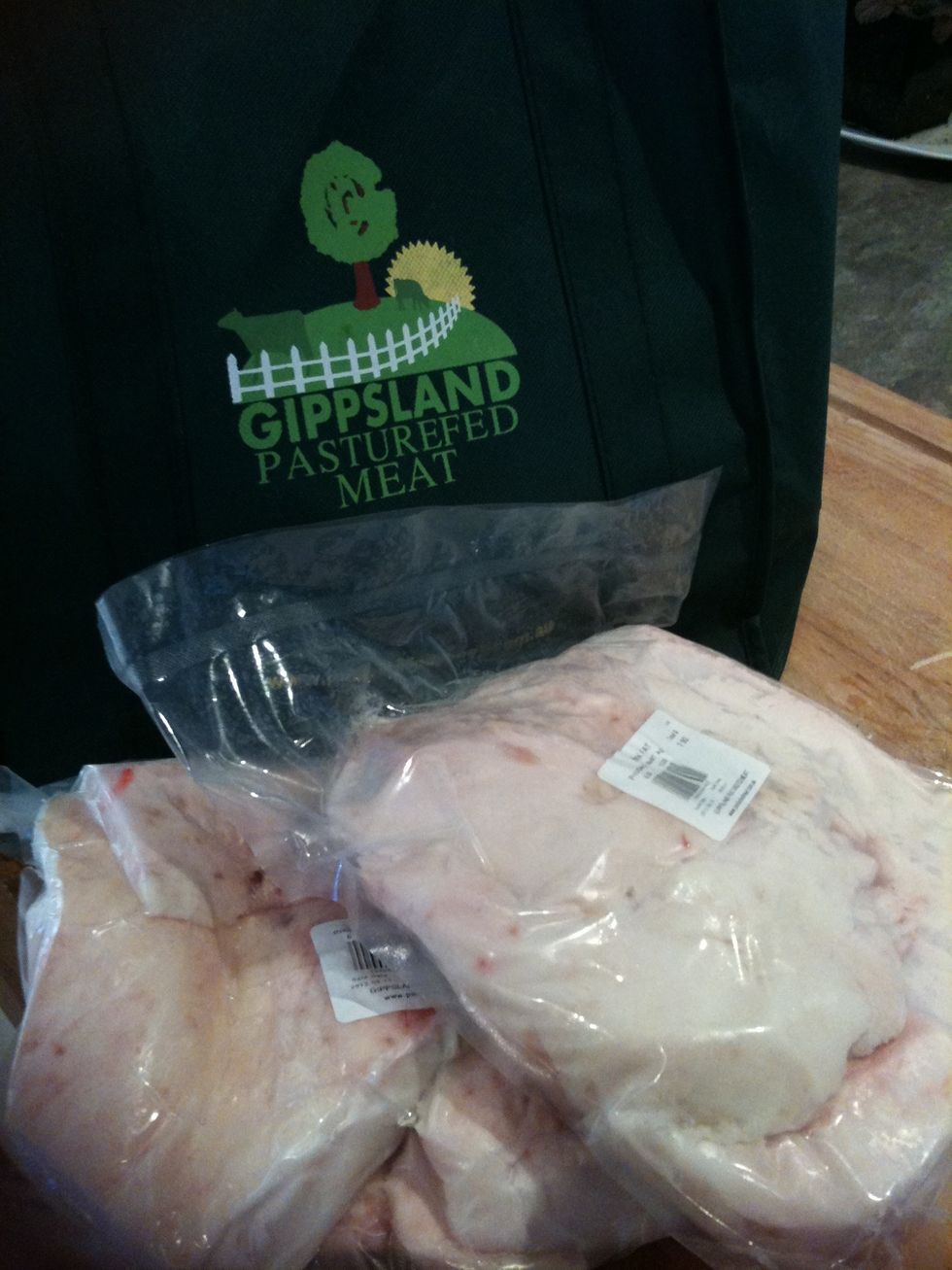 Purchase a few kilograms of free-range pork fat from a local farm.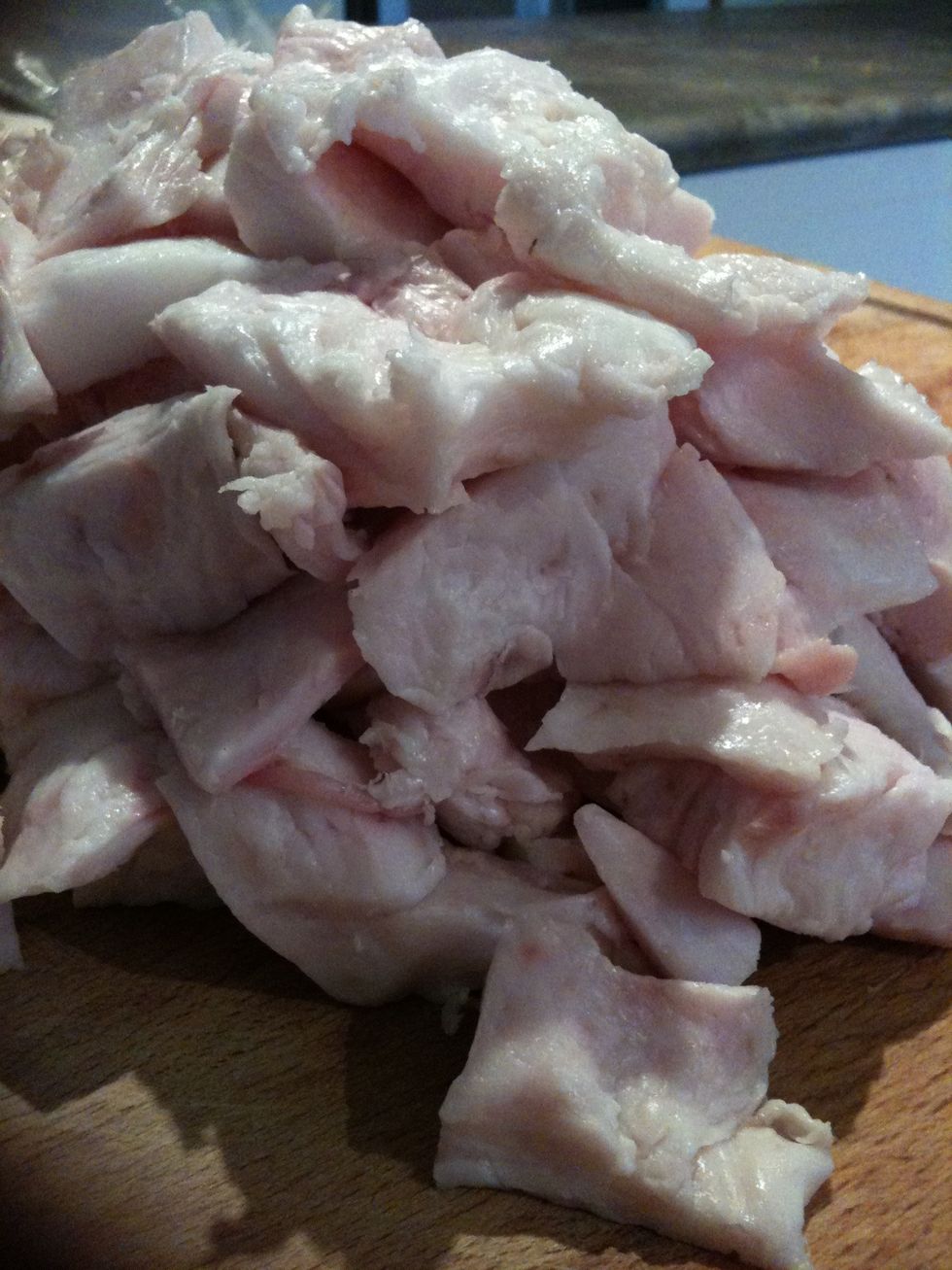 Using a sharp knife, chop into small chunks, removing and discarding any "meaty" bits.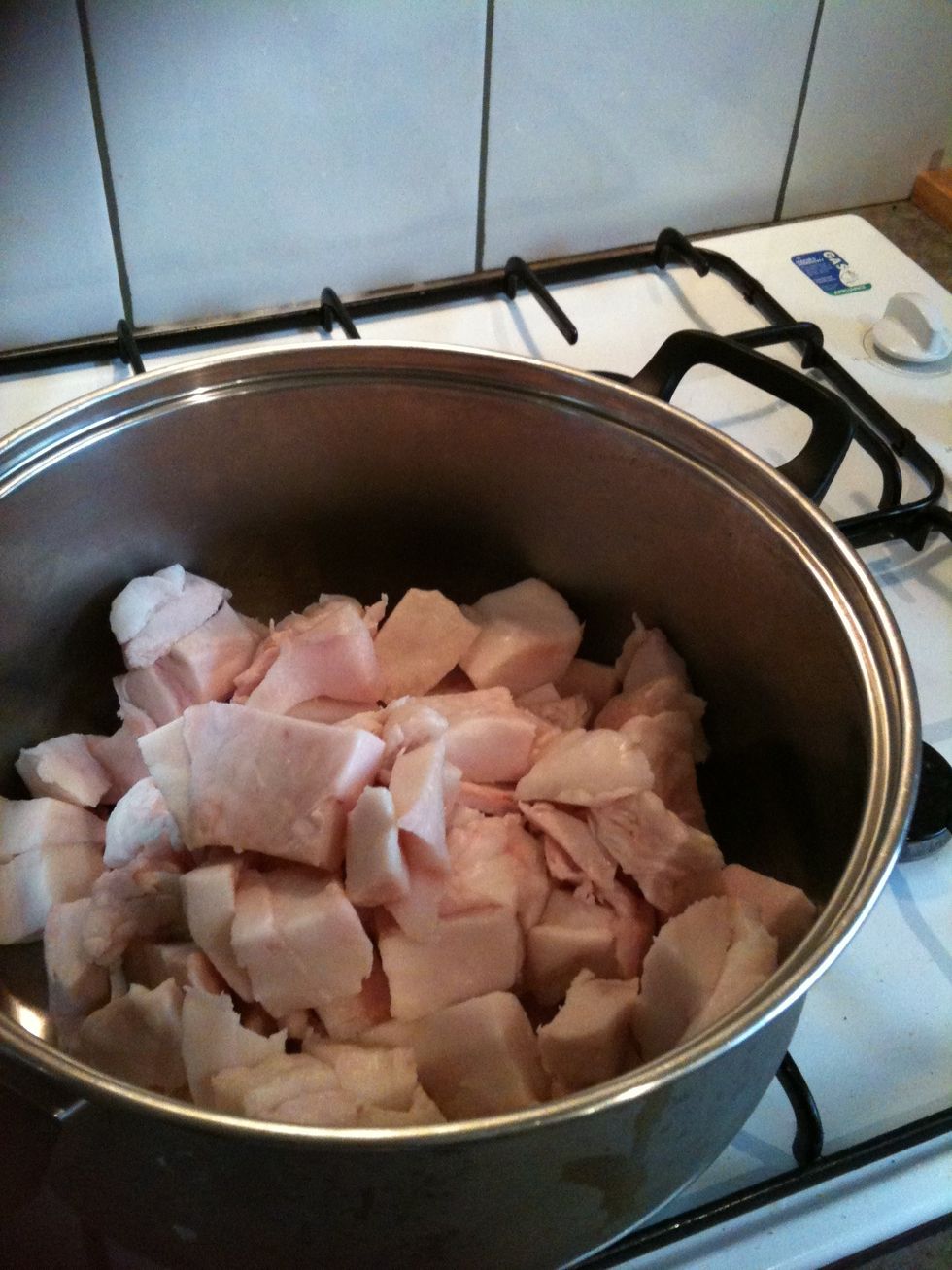 Place in a pot on the stove, with the heat on low to medium.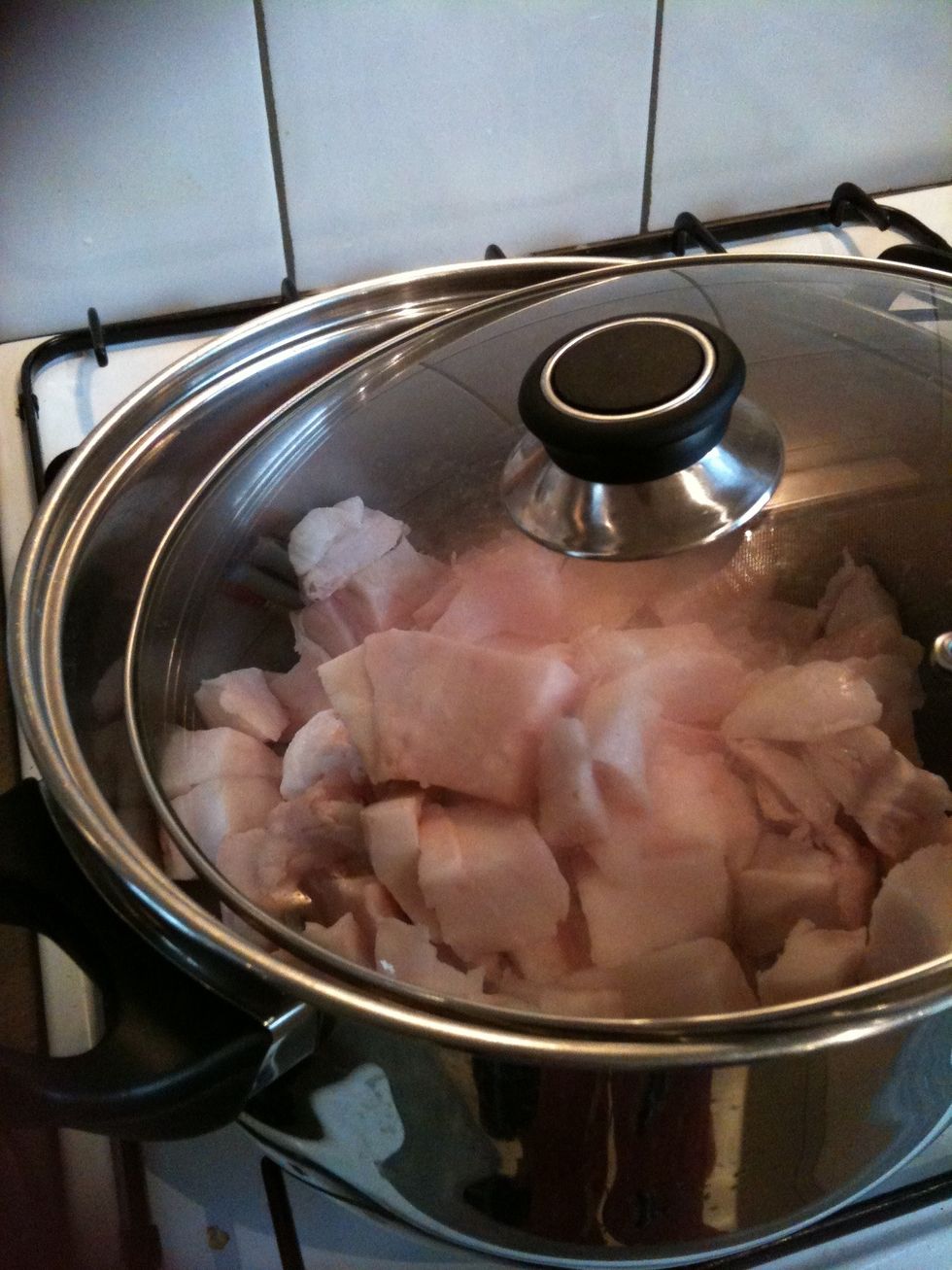 Cover the pot slightly and wait until the fat begins to render into liquid, occasionally stirring with a wooden spoon.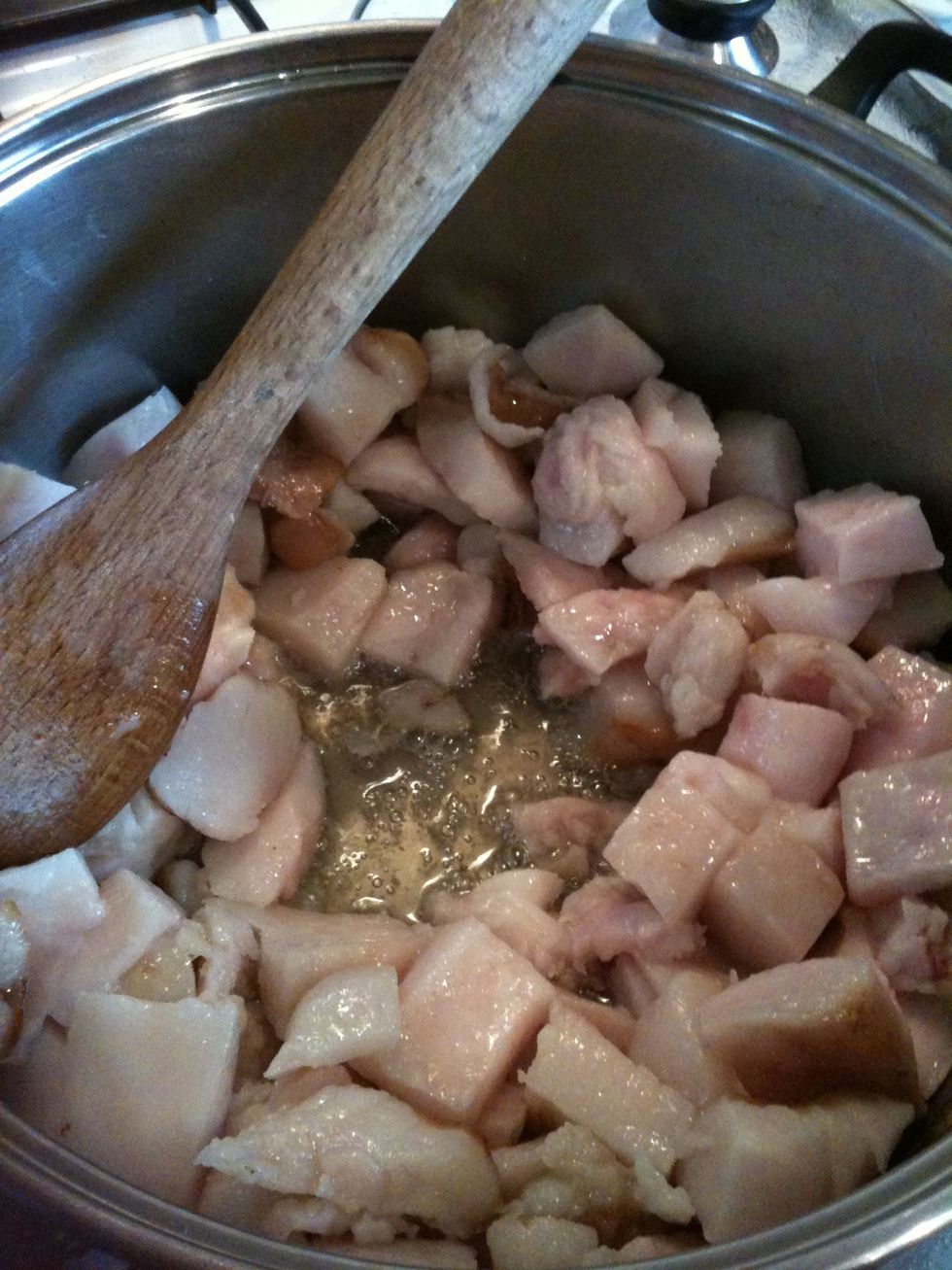 The fat will begin to brown as it renders.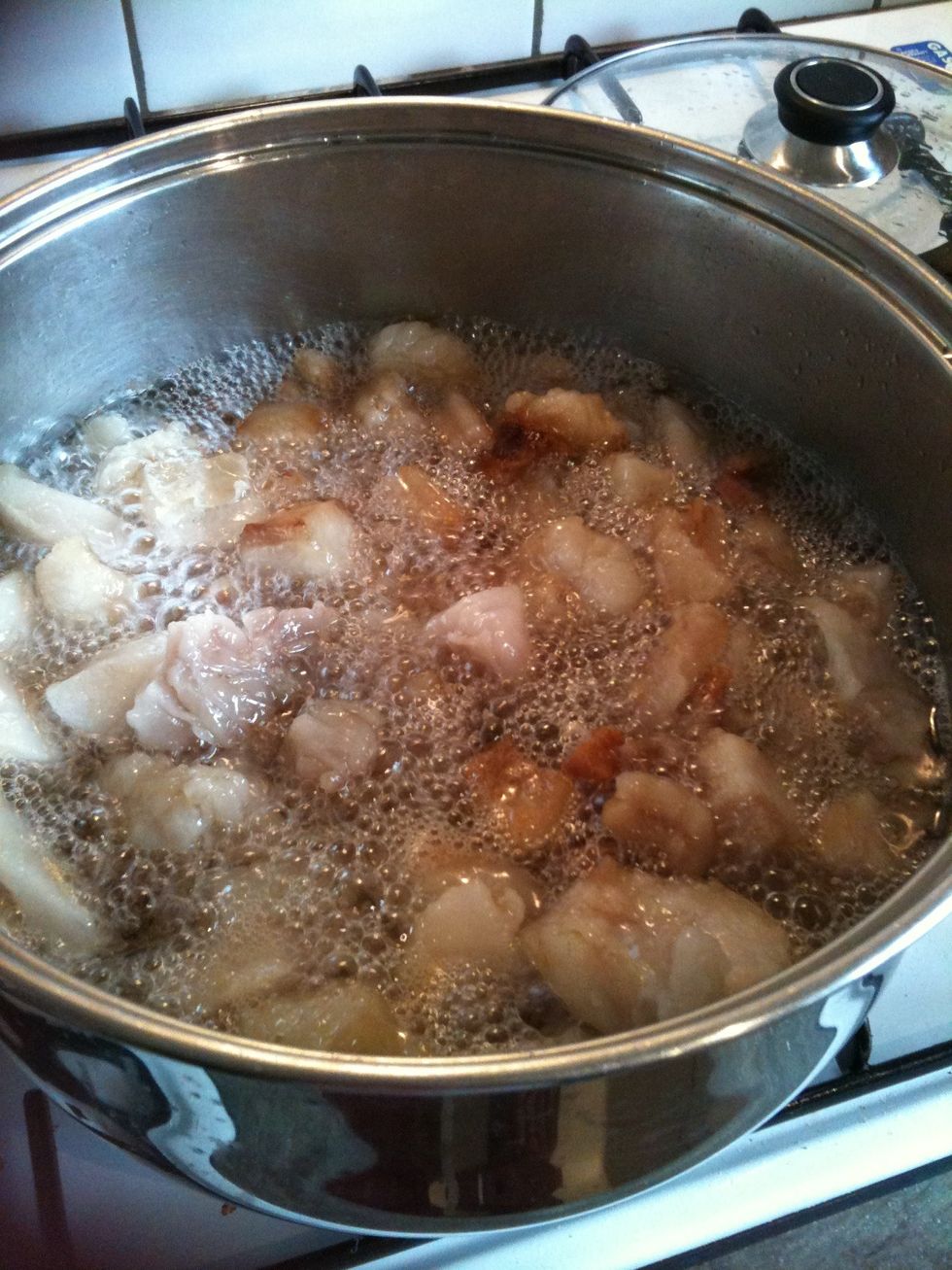 Continue to stir occasionally as more liquid appears.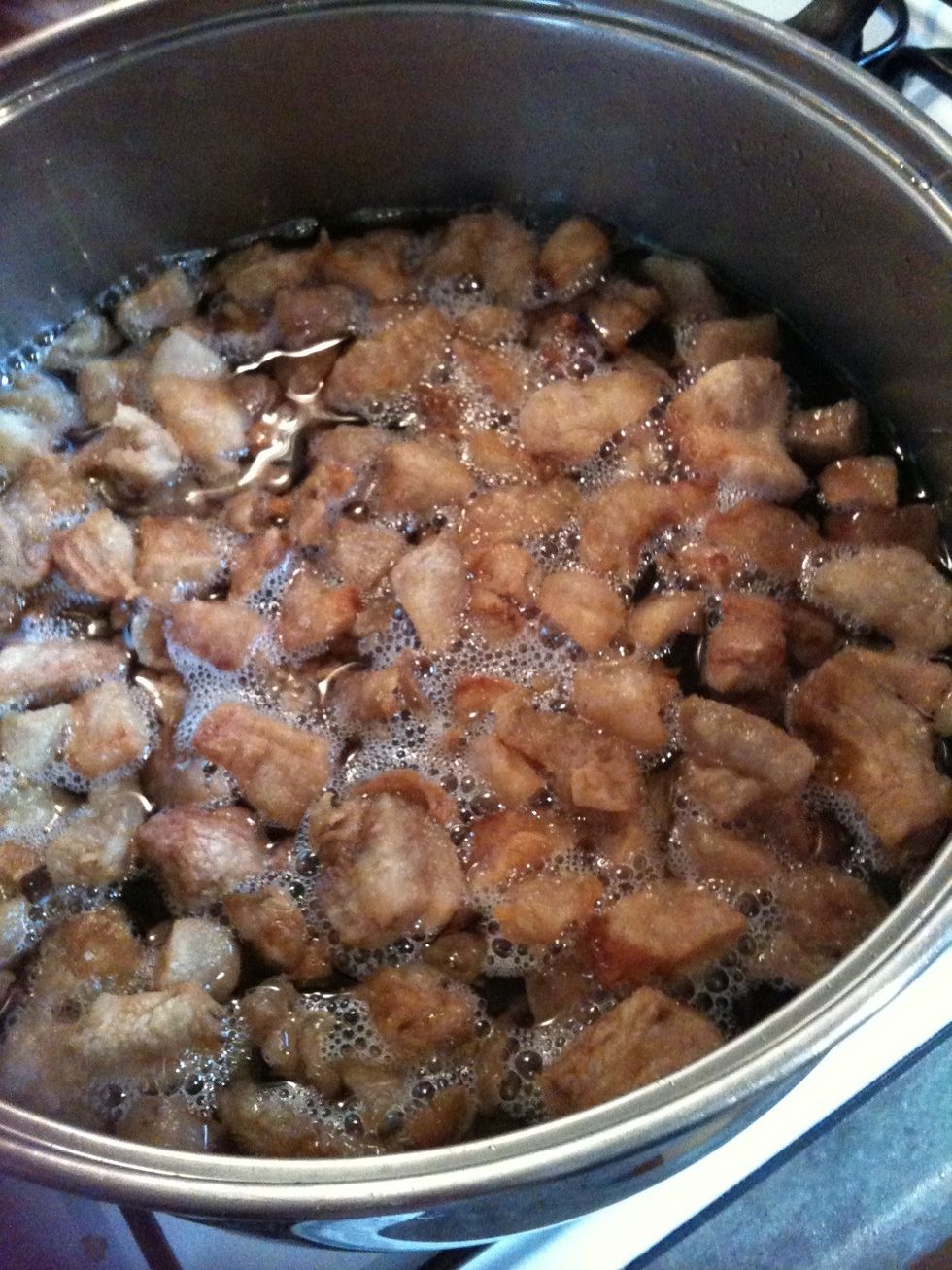 Once the fat has completely browned, turn of the heat and allow to cool a little.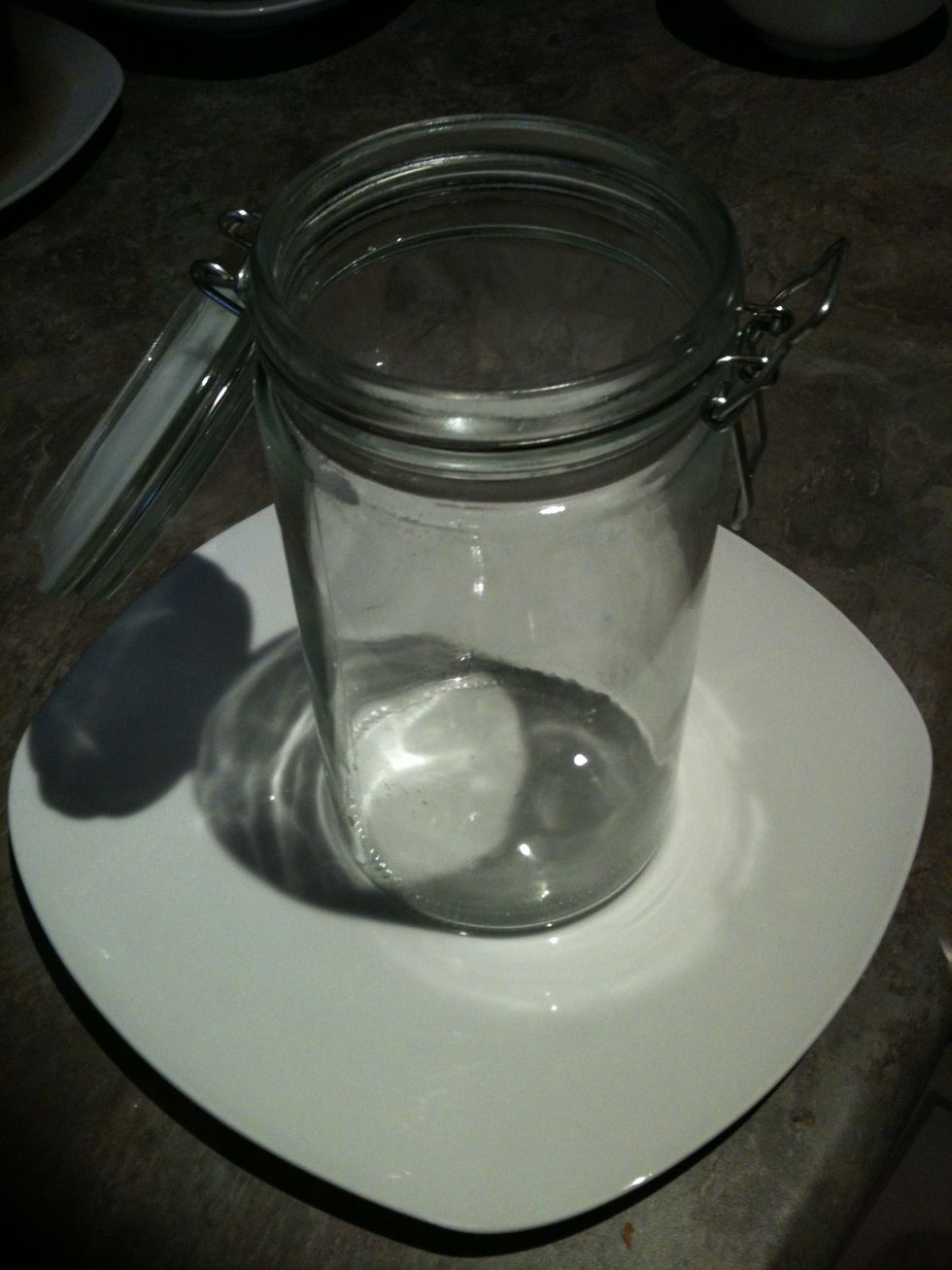 Optional: place your glass jar on a plate to catch any drips.
Place a seive over the glass jar.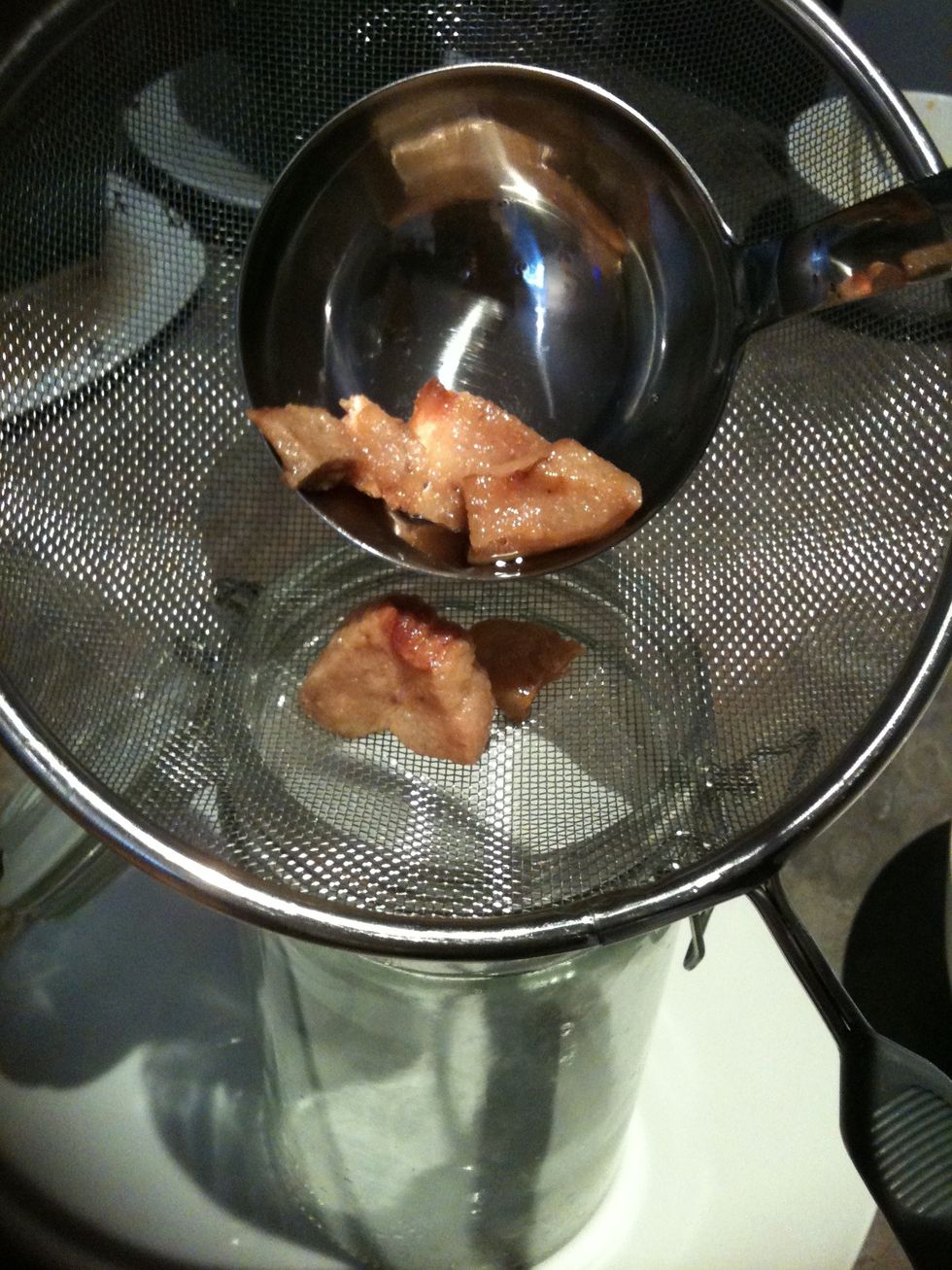 Using a ladle, pour the rendered lard through the seive into the jar, placing the leftover rind into a separate bowl.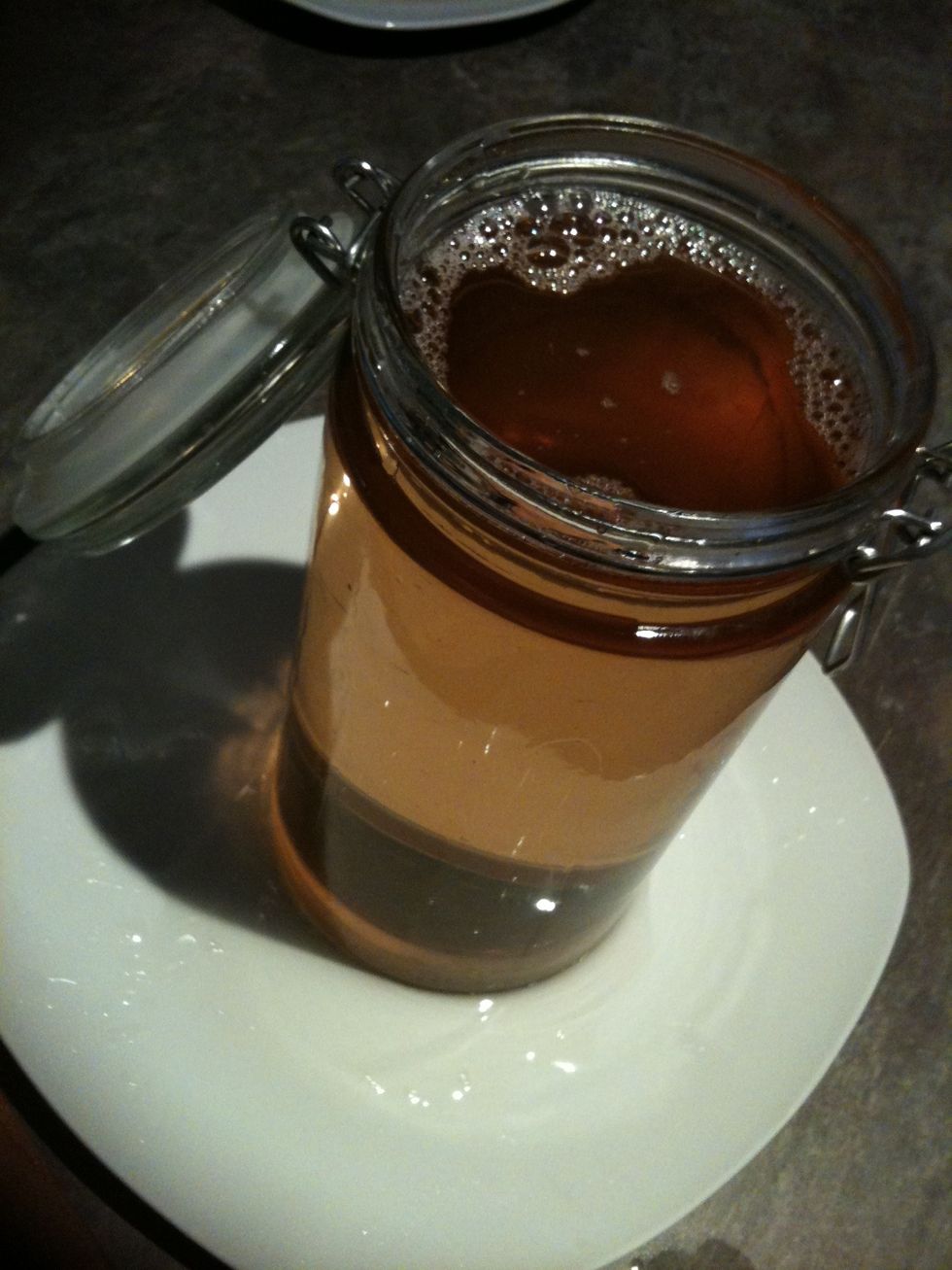 Once full, close the lid of the glass jar and put in the fridge to set.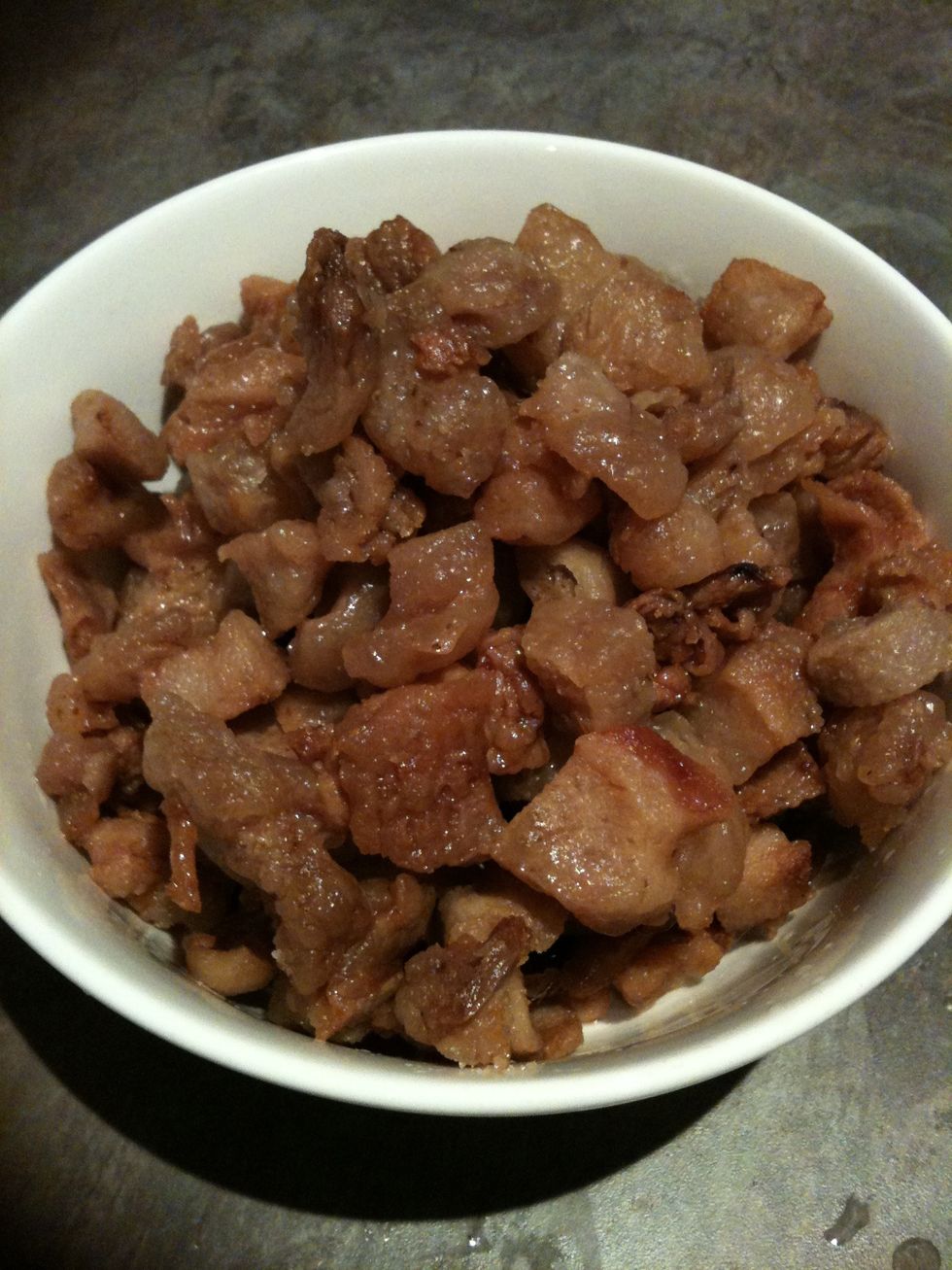 Meanwhile, salt the leftover rind with some unrefined salt, and eat like popcorn!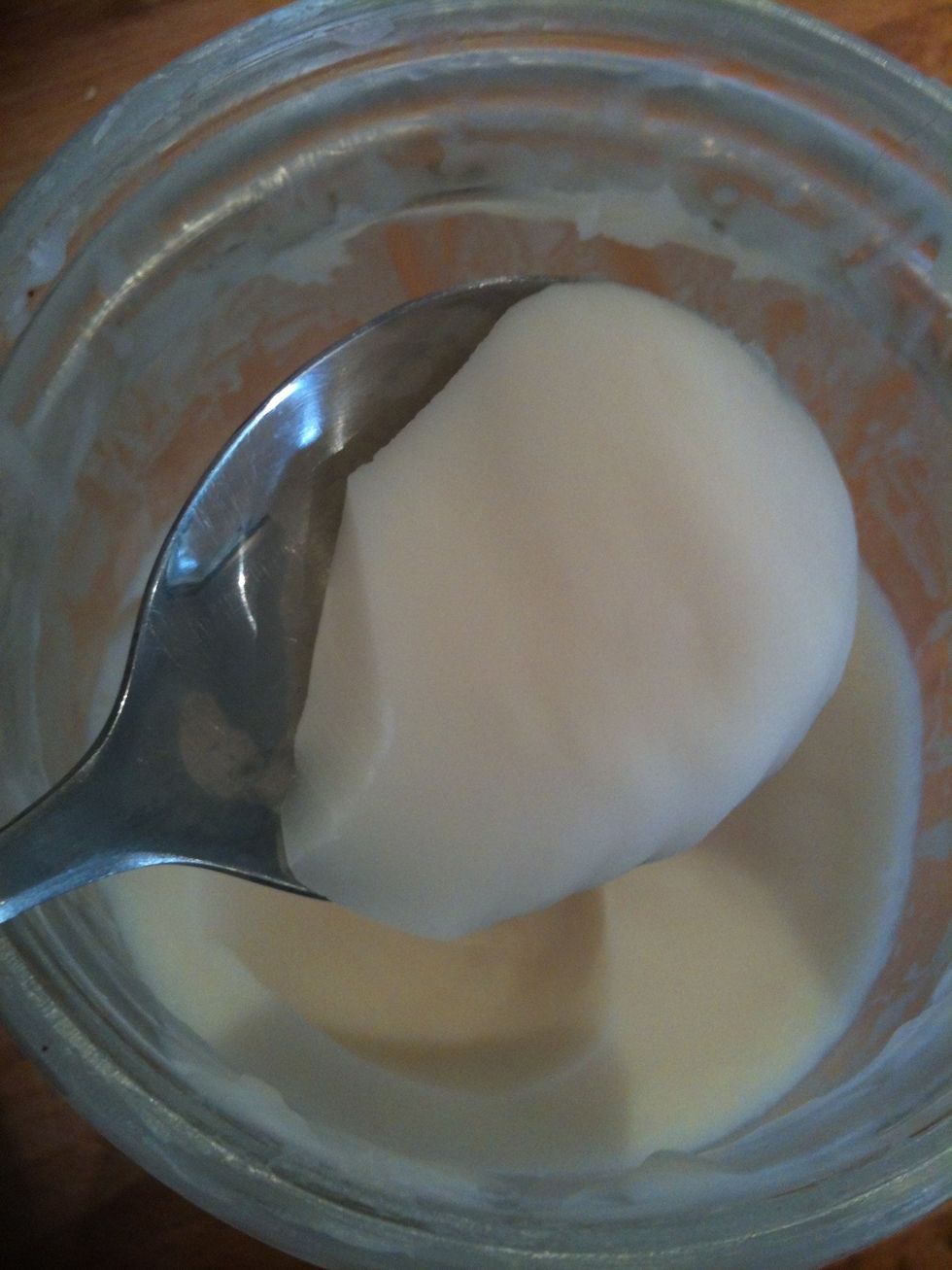 Once the lard has cooled in the fridge, it will be white, thick and fluffy. Use a spoon to scoop it out. Perfect for roasting veggies, cooking meat and eggs, or frying up some sweet potato chips!
Free range pork fat
1.0 Sharp knife
1.0 Chopping board
1.0 Stainless steel pot
1.0 Stainless steel seive
1.0 Stainless steel ladle
Glass jar(s) with lid