Mix up your removal solution in a spray bottle. (I used an empty Fabuloso bottle I had on hand.) Ratio is one to one; one cup hot water to one cup fabric softener.
No need to use a name brand softener, I bought this at the dollar store. Just be sure you get unscented or something that will not irritate you, as you will be smelling this throughout the process.
Different sizes of drywall/putty knifes are helpful. The wide one for large areas, the narrow one for smaller spaces.
You can get by with just a ladder, but having a steps tool makes it easy for lower areas.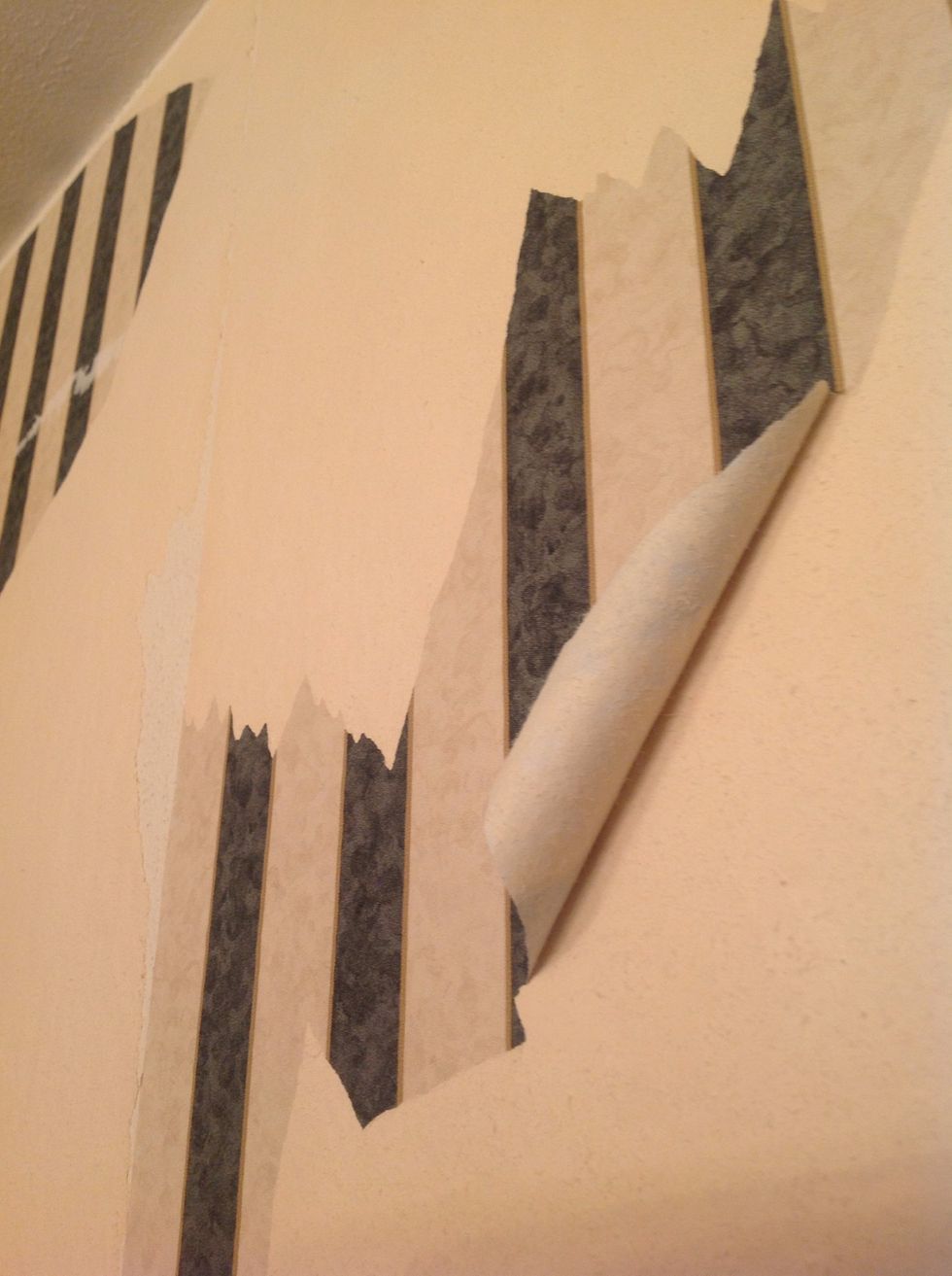 First peel off the 'top layer' decorative paper. The solution will not work on this.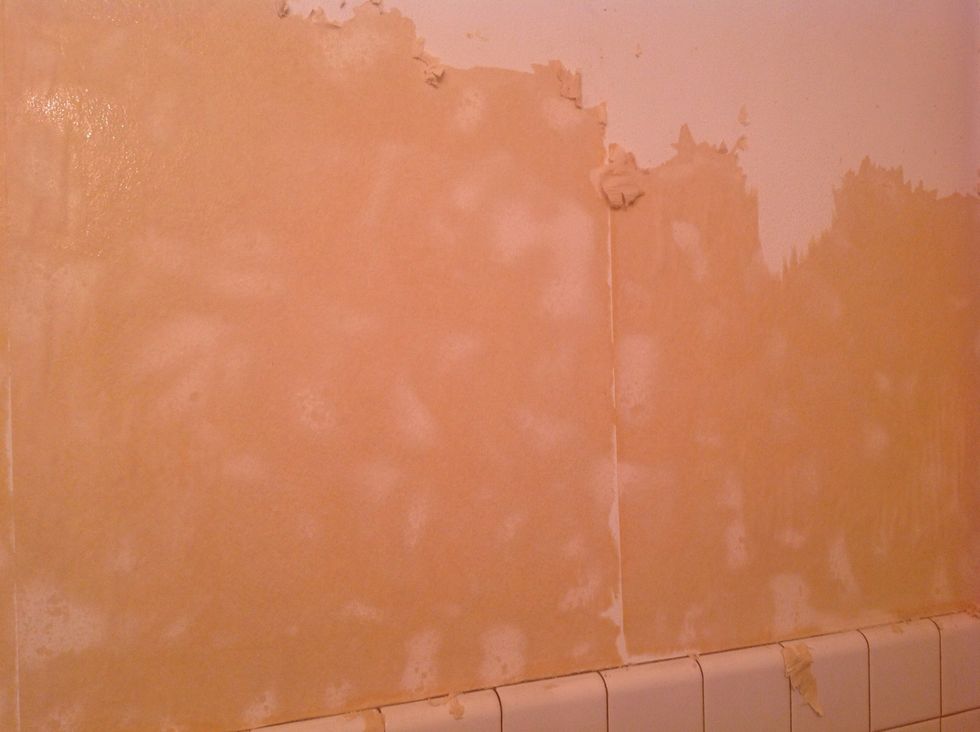 After the top, decorative layer has been peeled off, you are left with a 'fuzzy' paper still adhered to the wall. Spray with solution, let saturate for 30 seconds or so.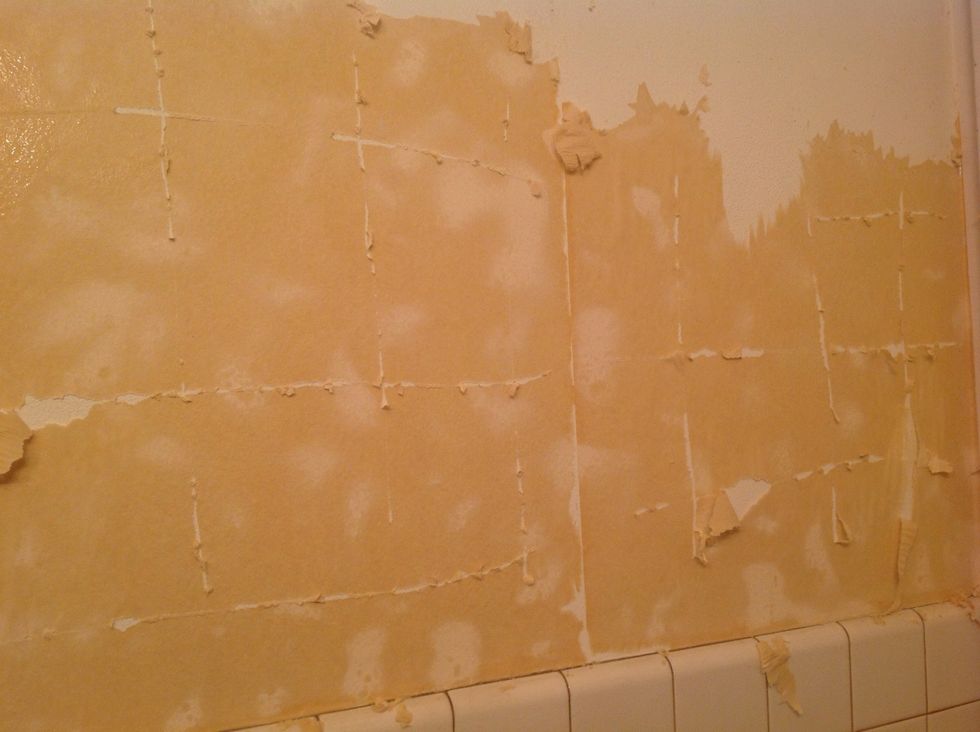 'Score' the wet paper, I used the edge of the putty knife. Now you are ready to scrape.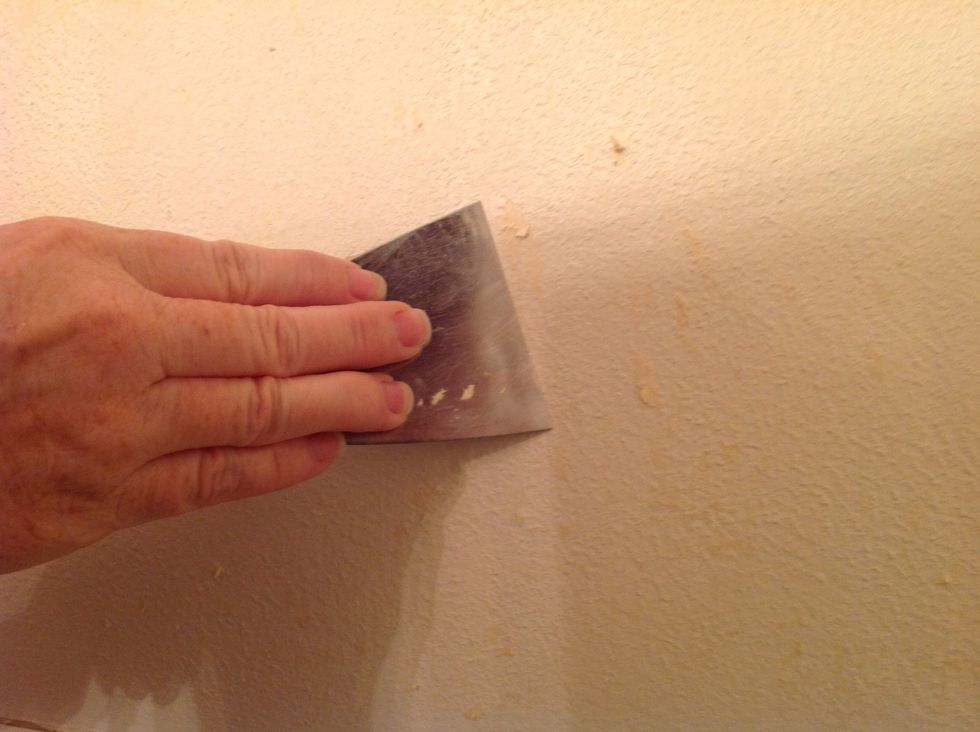 Use the putty knife to scrape the wet paper off. Stay as flush to the wall as possible, you do not want to gauge or dig into the wall and make any holes.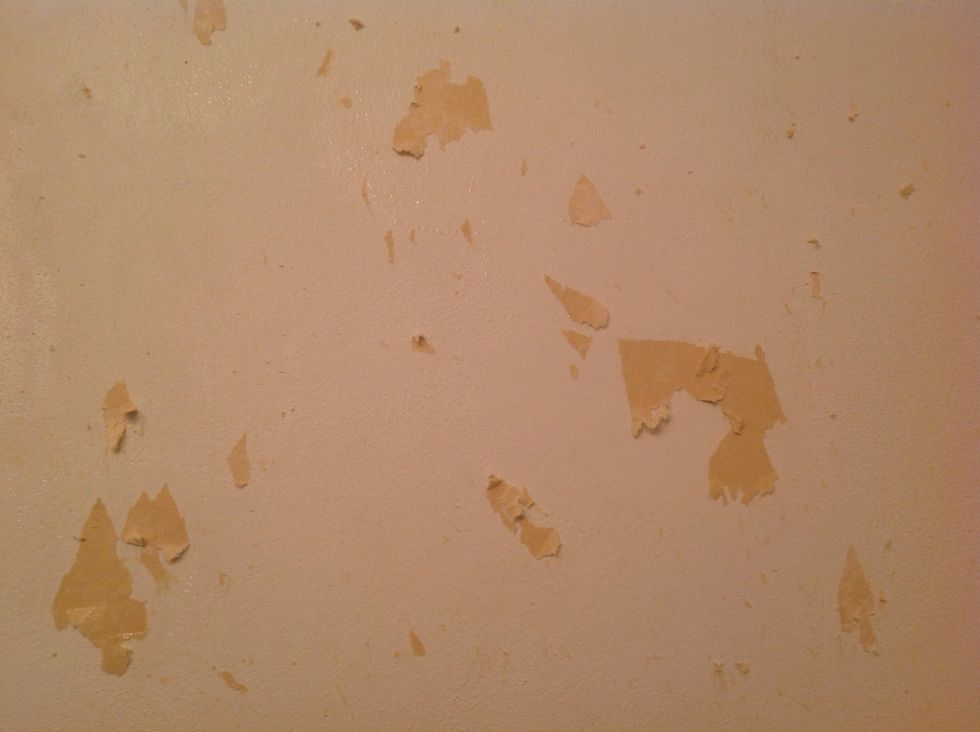 Repeat the solution as needed.
I was a bit skeptical about starting this project because of the hassle it is to take off wallpaper, but I found that this solution works wonders. Give it a try, and good luck!
Liquid fabric softener
Water
Spray bottle
Metal putty knifes
Ladder & steps tool