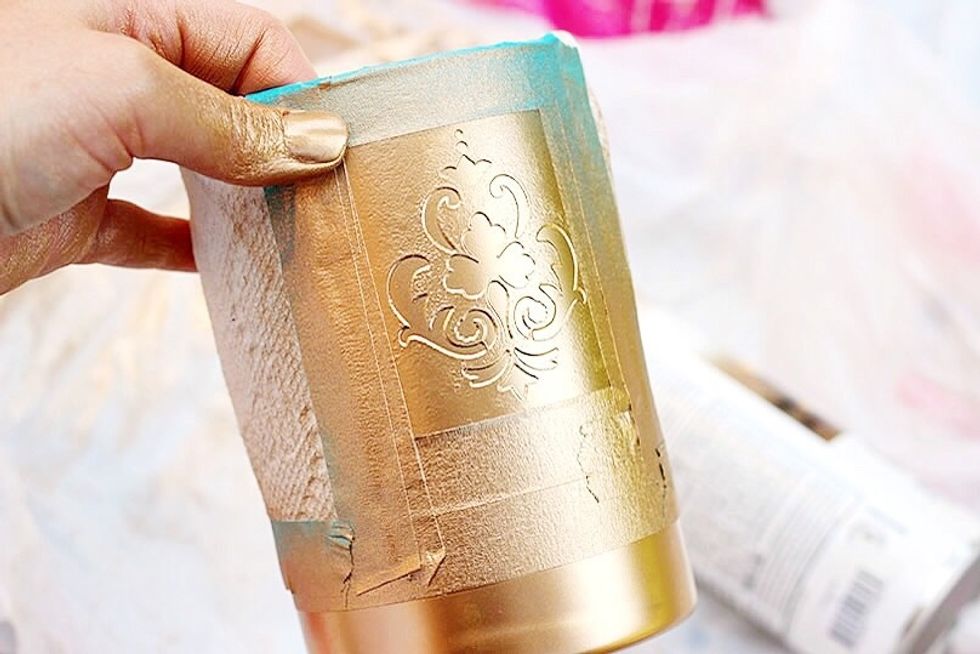 Most spray paints are oil based, so to remove spray paint from your skin, all you need is some cotton pads and baby oil.
Step 1: Pour baby oil on the cotton pad and scrub the spray painted areas on your skin.
Step 2: Keep scrubbing until all the spray paint is off. When I scrubbed my hands with the baby oil, the gold spray paint came off immediately.
Step 3: Wash your hands with soap and that's it!
For more DIY tutorials, beauty, fashion and lifestyle posts, check out my blog ➡️ www.vickyb.tv ❤️
Vicky B.
I create pretty things. ? | \nDIY, Beauty, Decor, Floral Design, Events |Mimosa Lover | Find me on Pinterest, Instagram: @vickybdesigns | Snapchat: @vickybtv