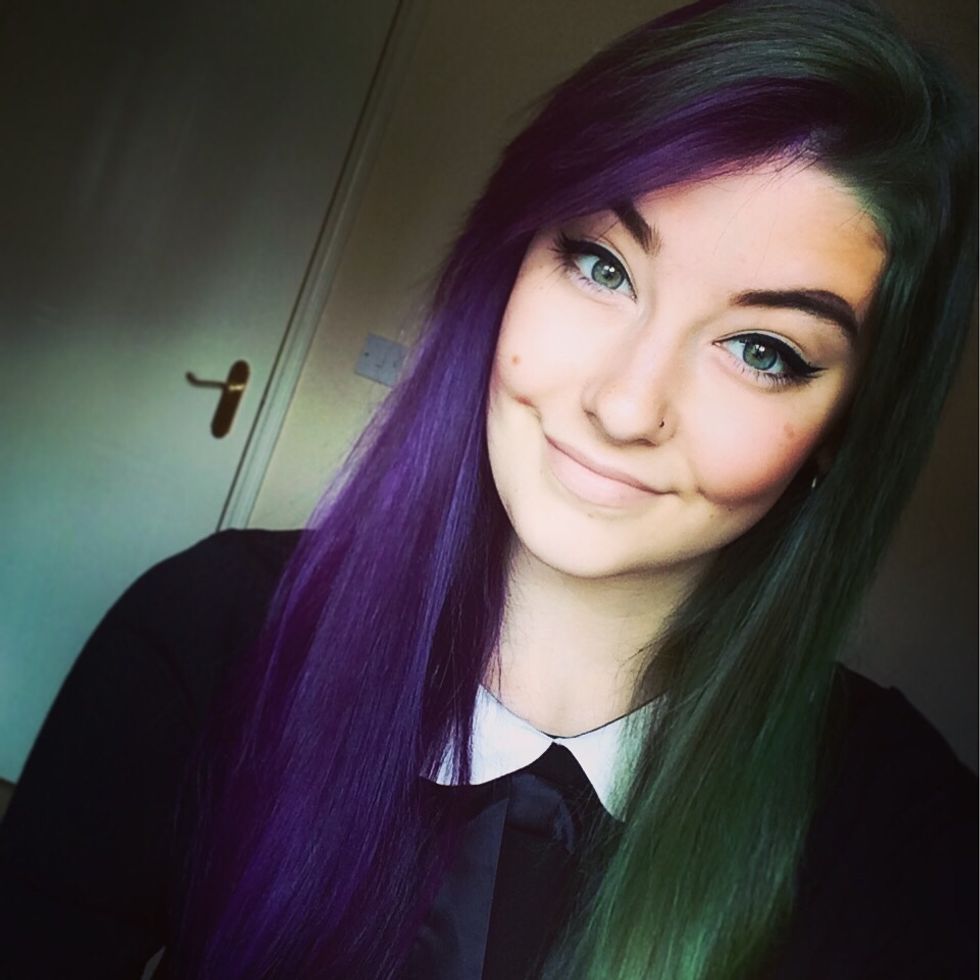 This what my hair looked like a few weeks ago. I used La Riché Directions hair dye in Apple Green & Plum (I think?) mixed with some conditioner. I left it on for about 4 hours.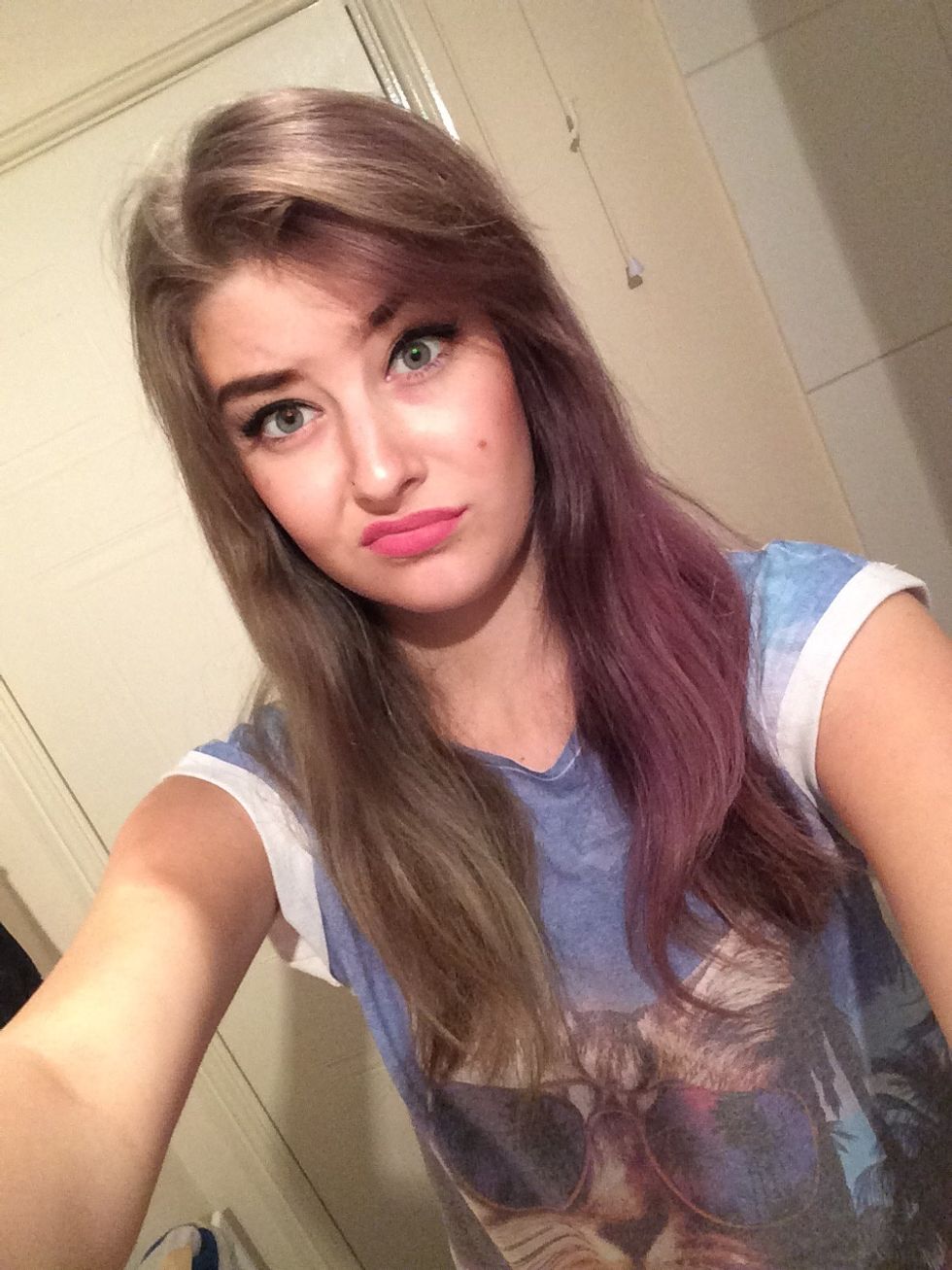 And this is what it looks like now... A faded mess! So it's time to remove the dye. I don't mind faded purple, but faded green isn't the most flattering hair colour!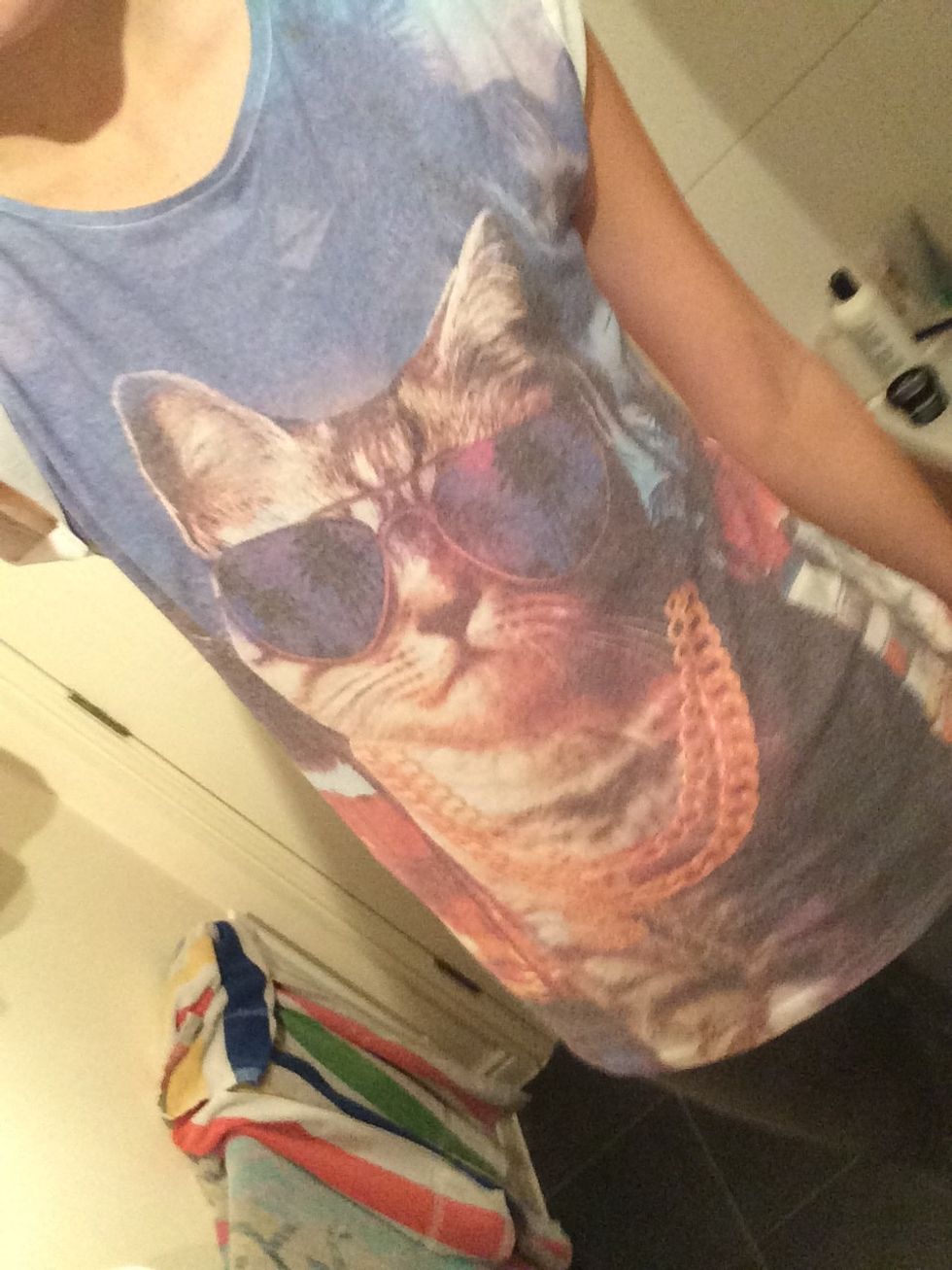 Wear your hair dying shirt! Here's mine ;)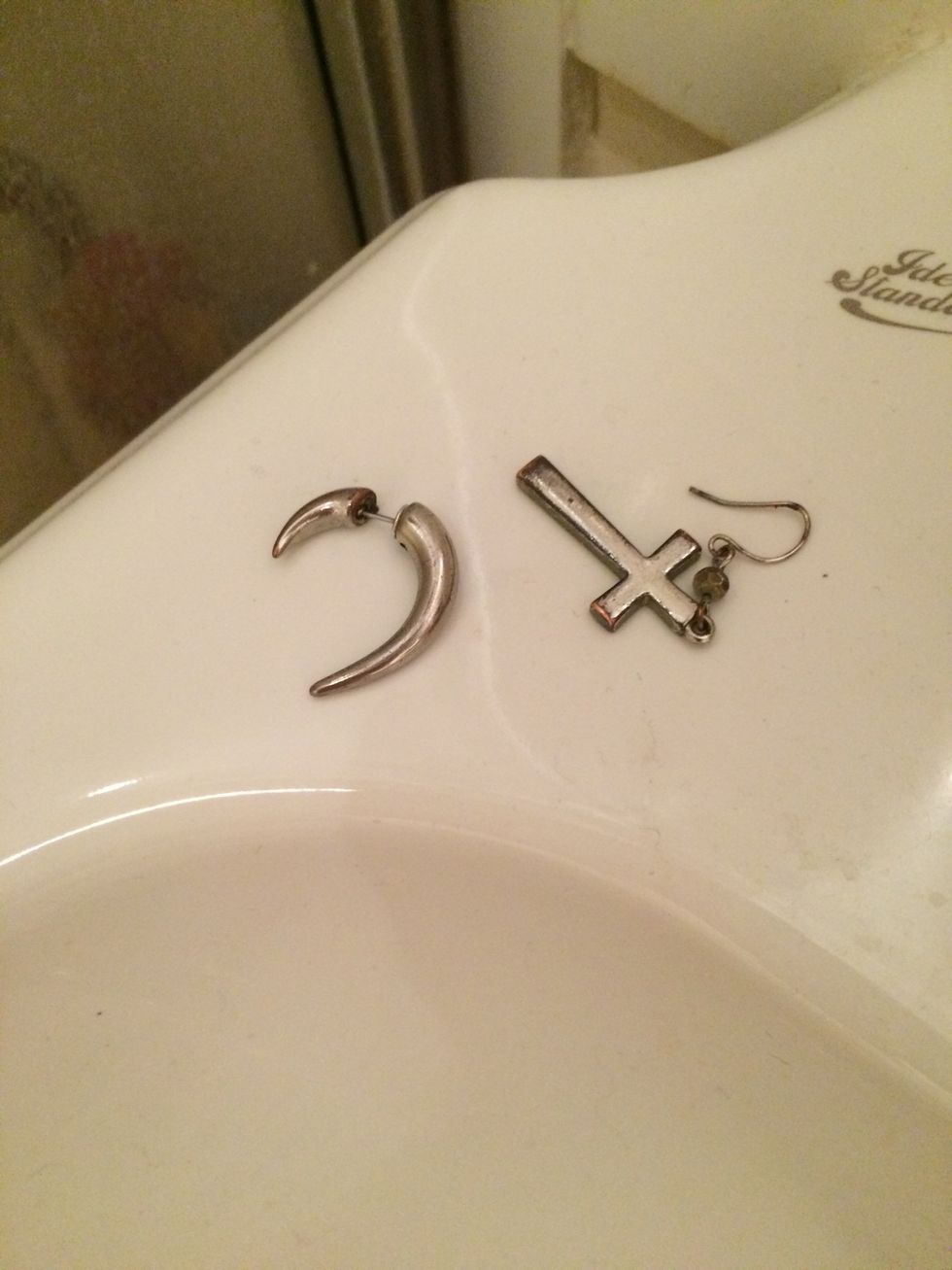 Remove all of your jewellery. And ensure you have clean, dry hair.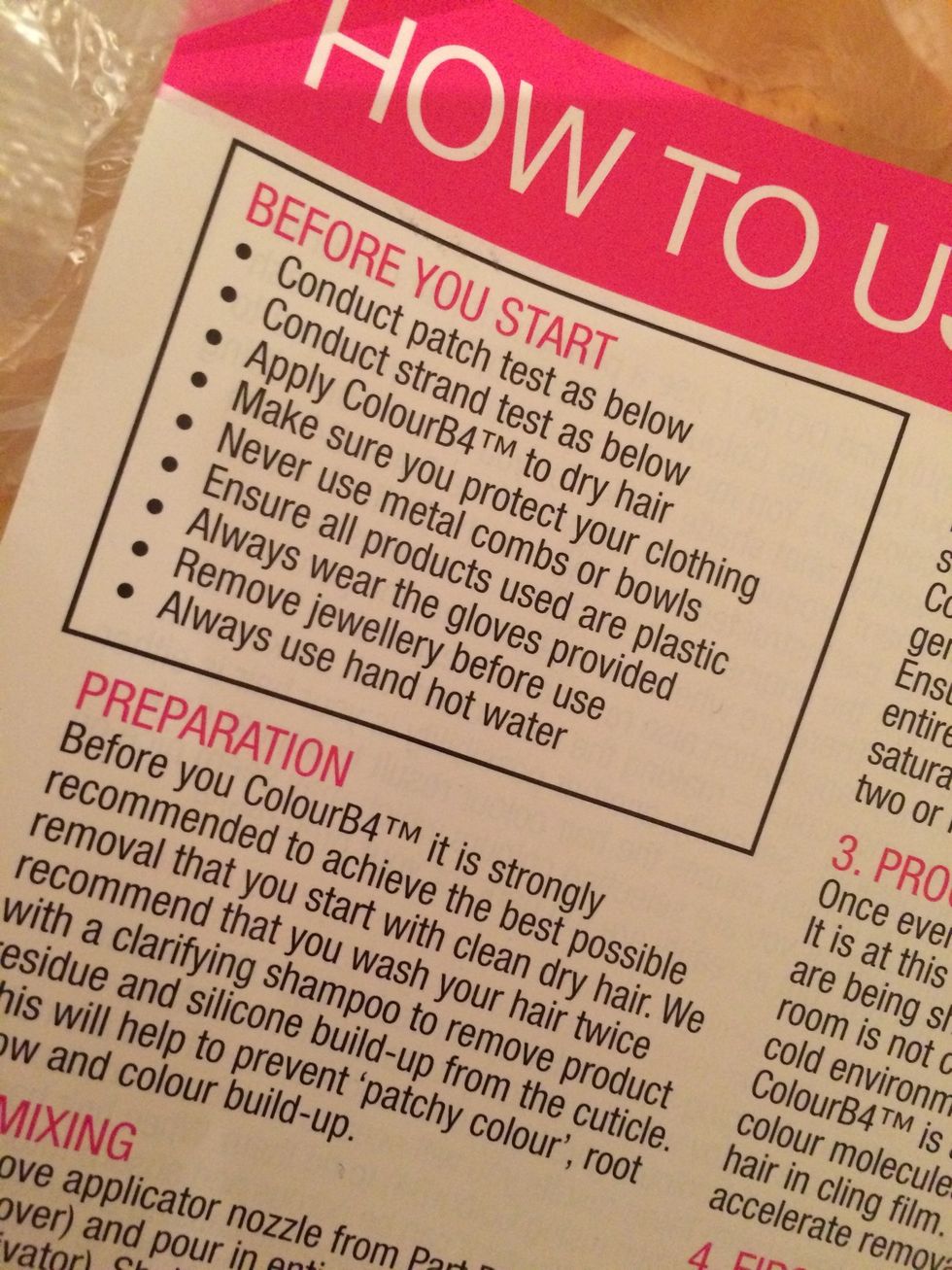 Read & follow the safety warnings. If you've never done this before, do a 24hr patch test. Its better to have a tiny reaction on your arm than a big one on your head & face! Trust me, I've been there!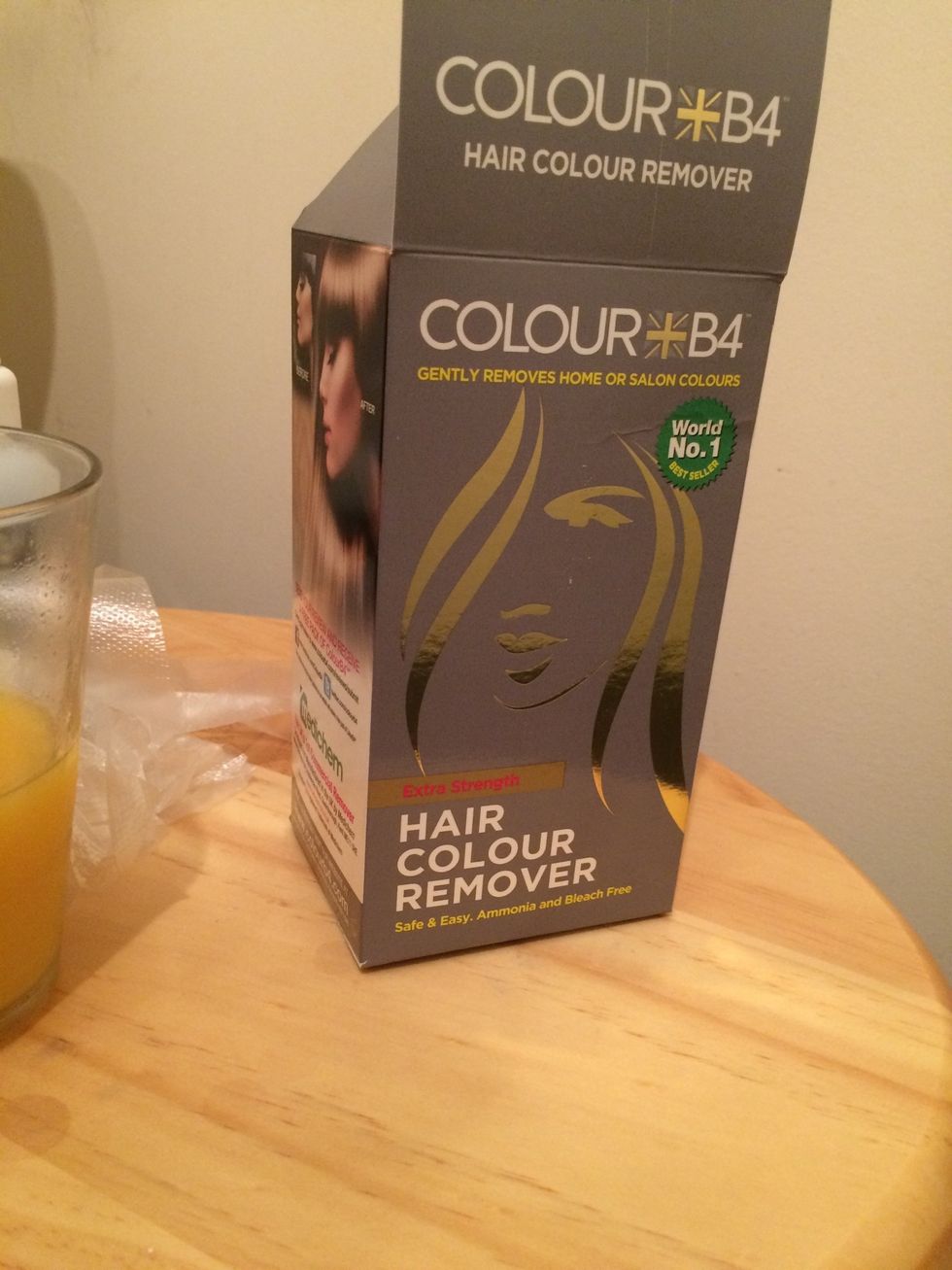 I'm using Extra Strength Colour B4. It may smell like rotten eggs, but it does the job!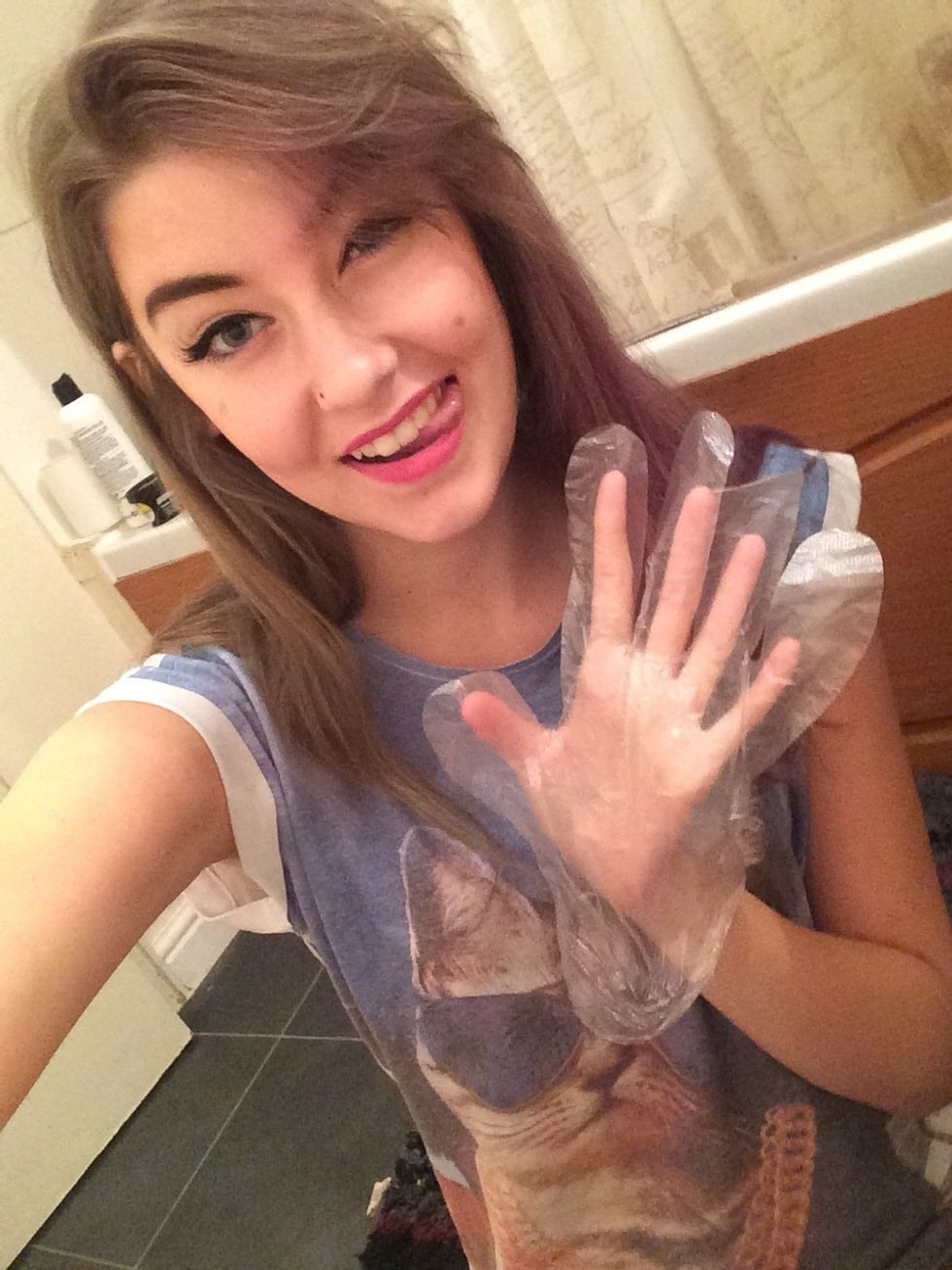 Always wear gloves, even though it will always somehow manage to get on your hands anyway!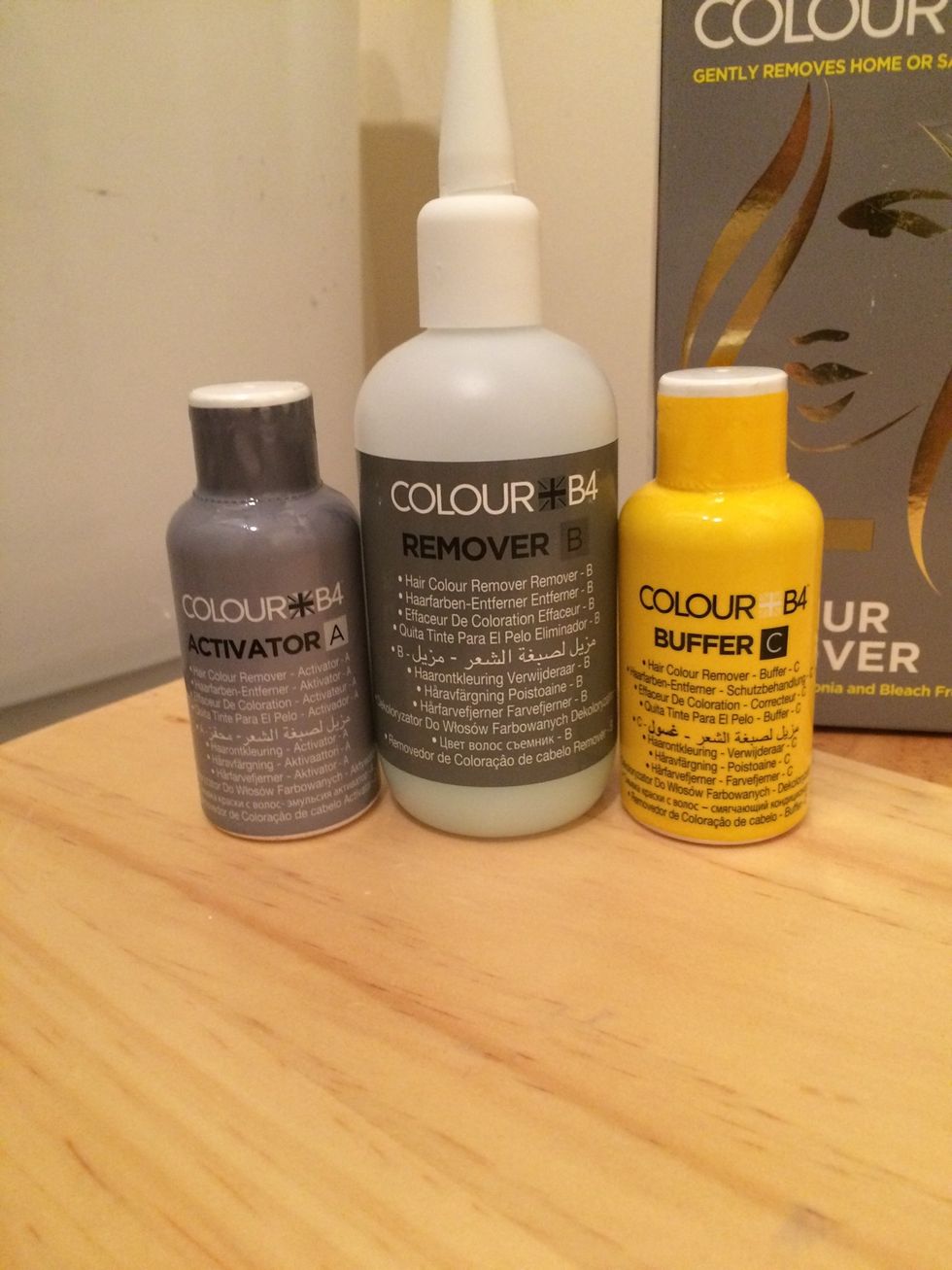 This is the contents of the box. Mix Part A into Part B. (We'll use Part C when washing the product out.)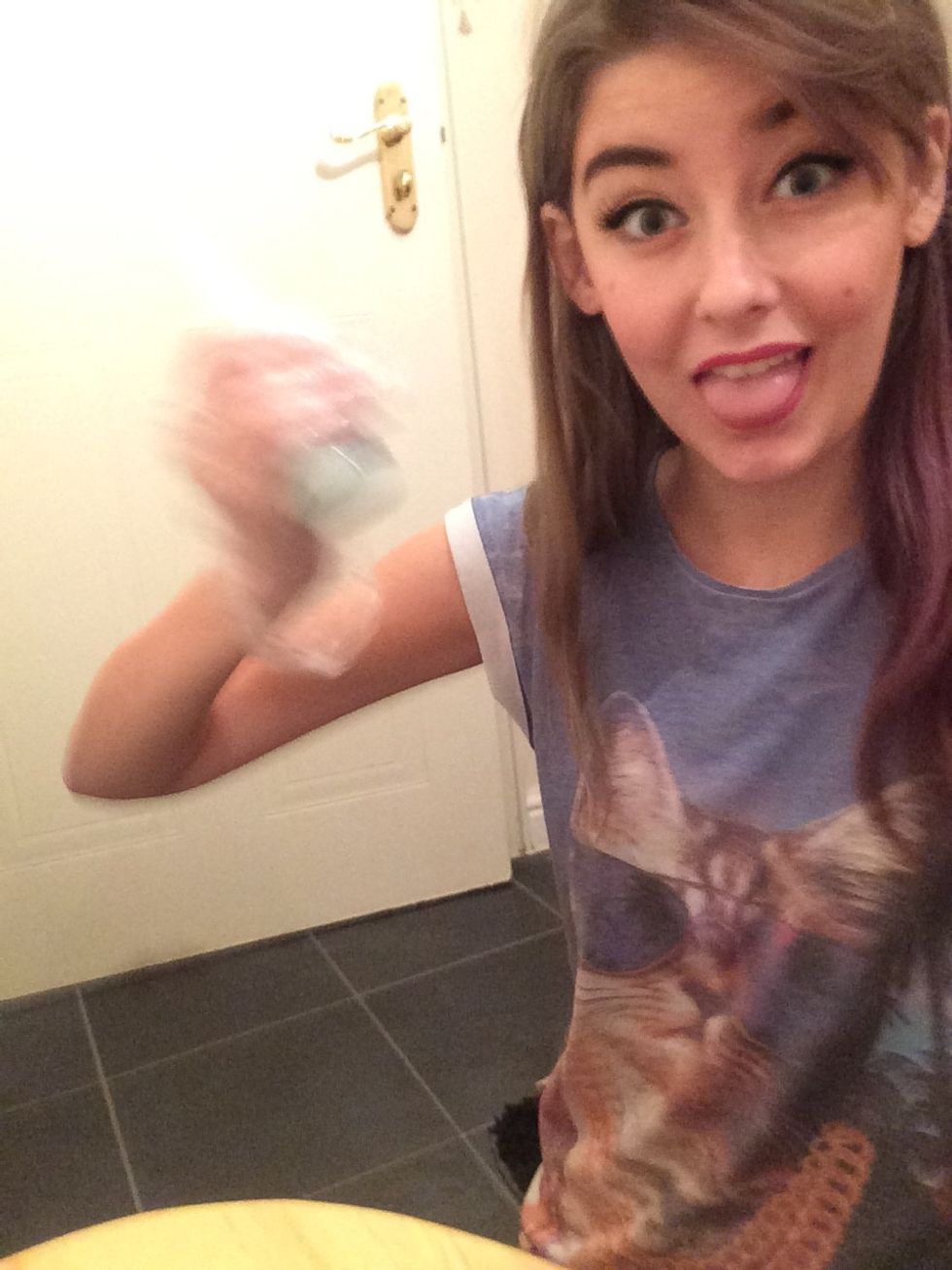 Shake vigorously for 30 seconds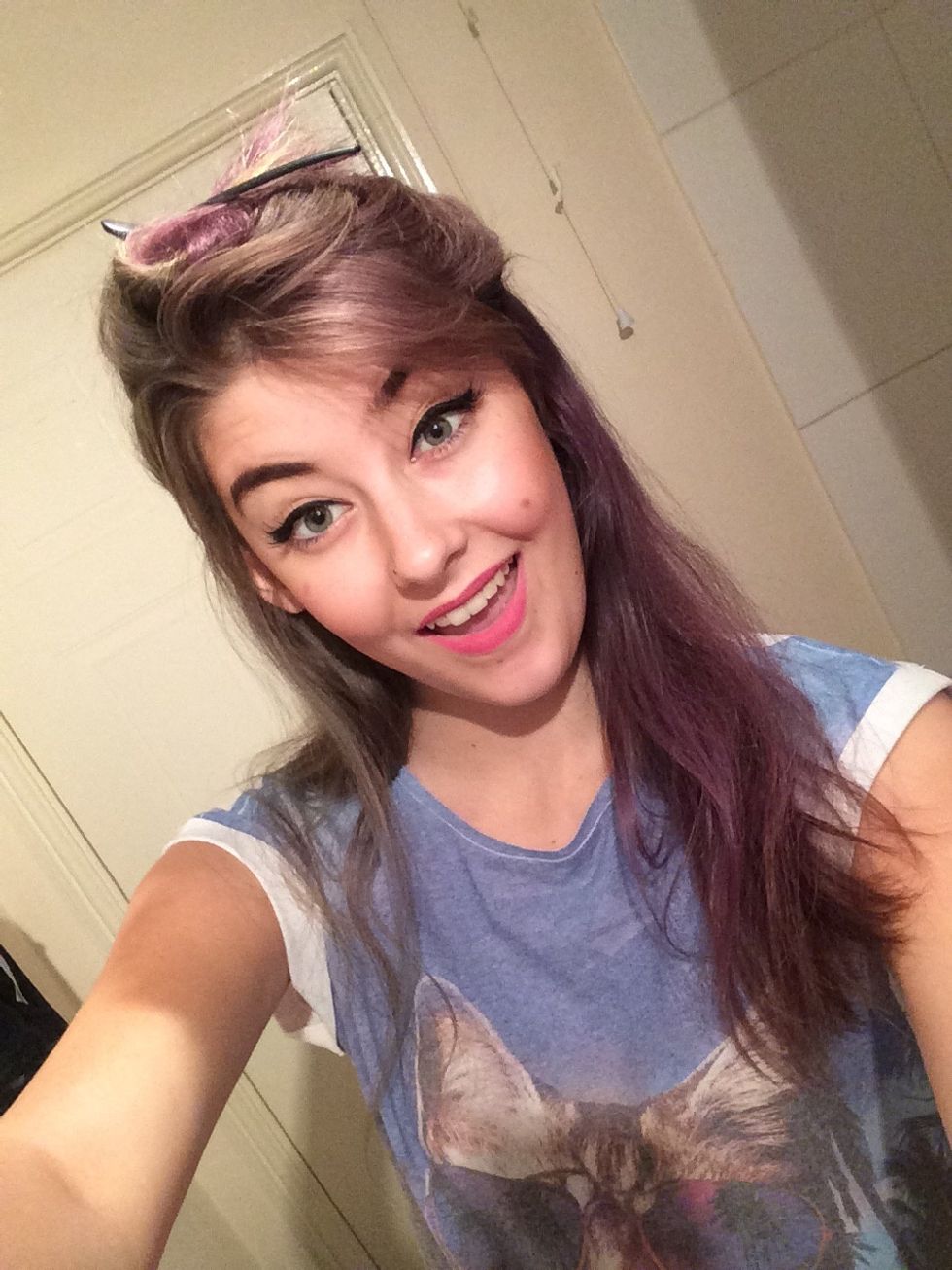 Section your hair into two halves.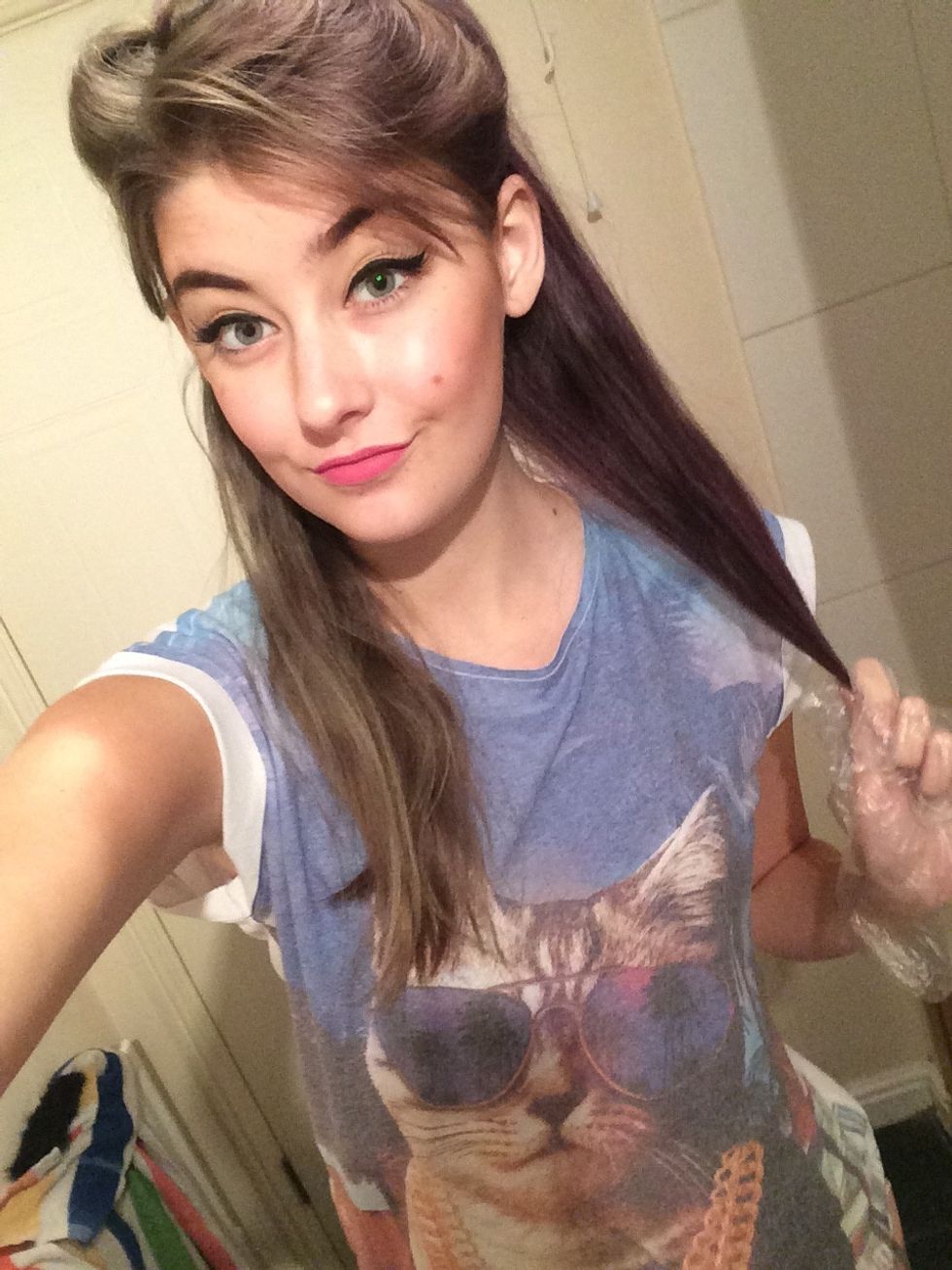 Then section each half into halves again.
Work from root to tip, rubbing and combing through with your fingers. Use the whole bottle, you want your hair to be completely saturated. (You may need 2 boxes for thicker/longer hair)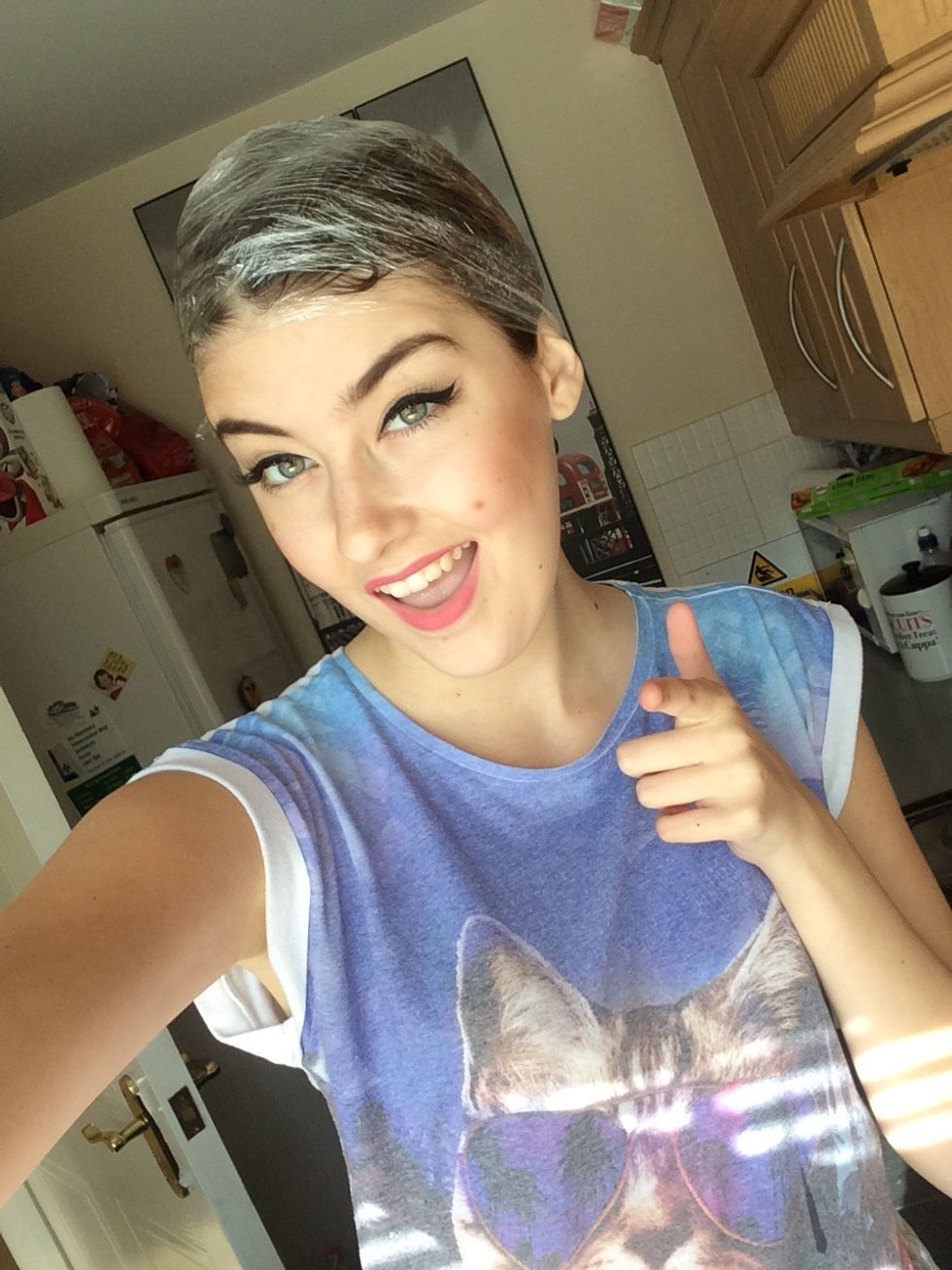 Wrap your head up in cling film for 20 - 60 minutes. This locks in the product & heat, helping the product to break down the colour. (And also protects you from getting it on the furniture!)
Colour B4 works by 'shrinking the artificial dye molecules in the hair, enabling you to simply wash them away'.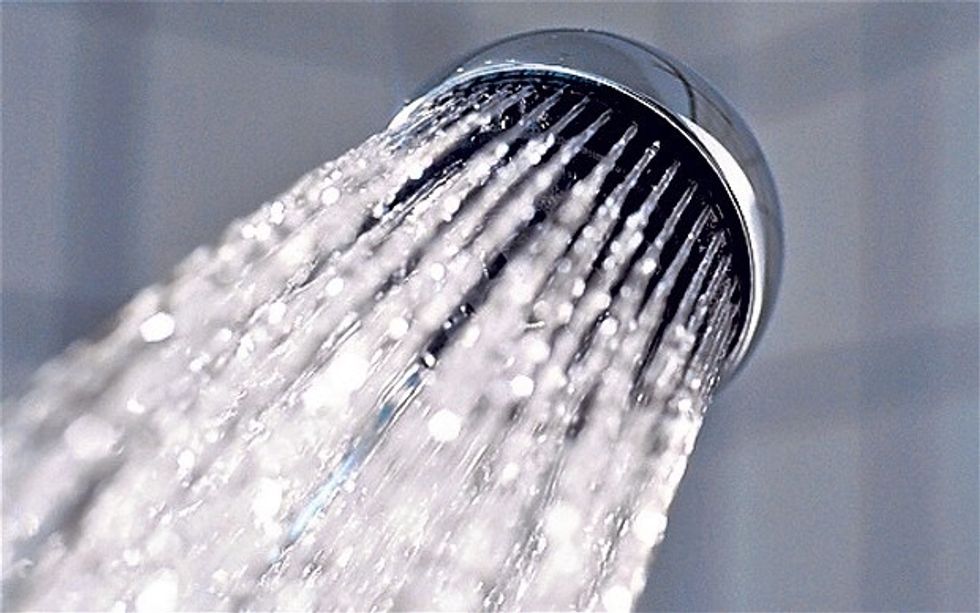 Wash your hair! Shampoo & rinse twice with the Part C 'Buffer' solution. Then you can go ahead and condition your hair as normal!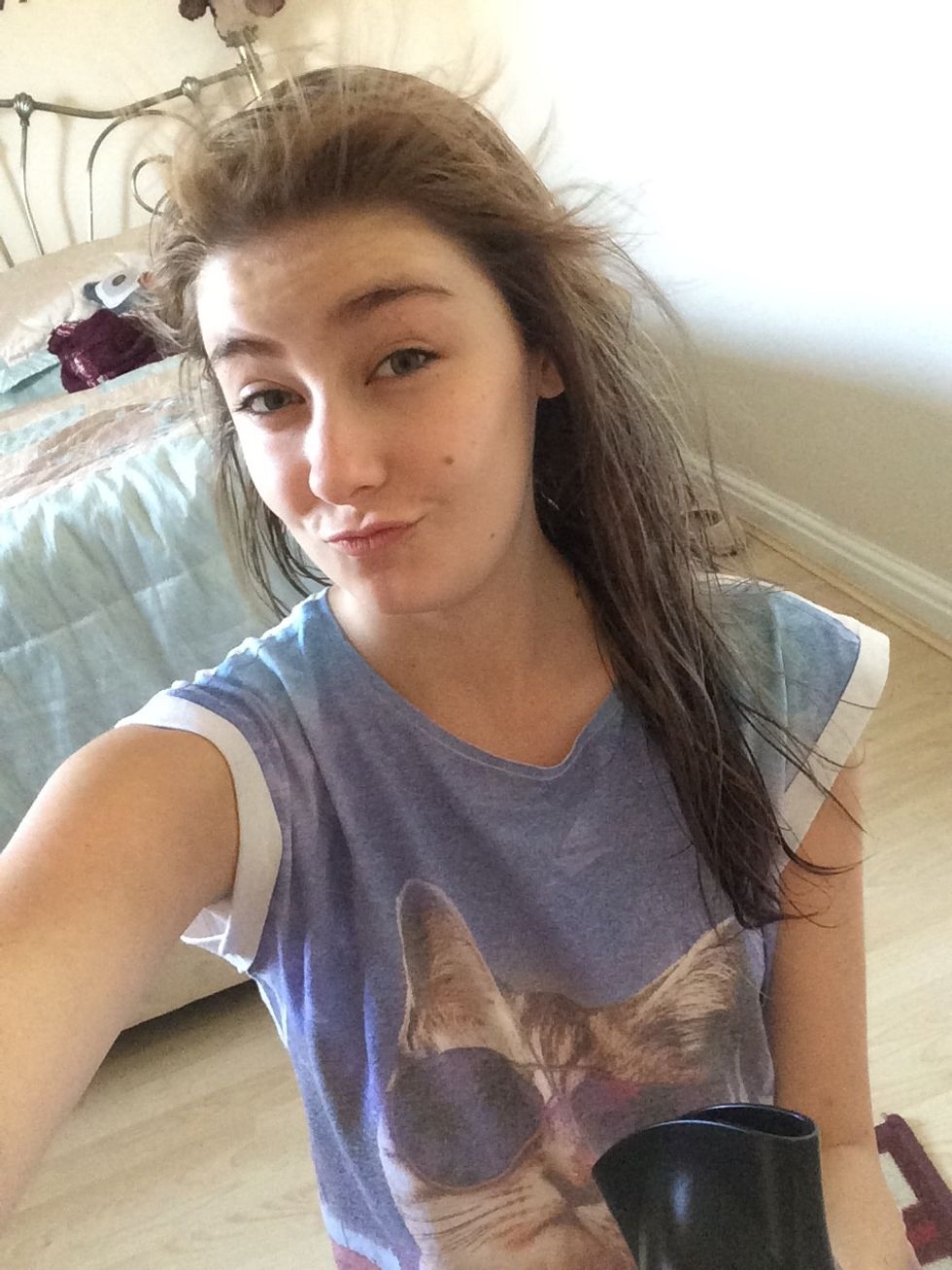 Blow dry your hair! Pretending you're in a hair advert is optional...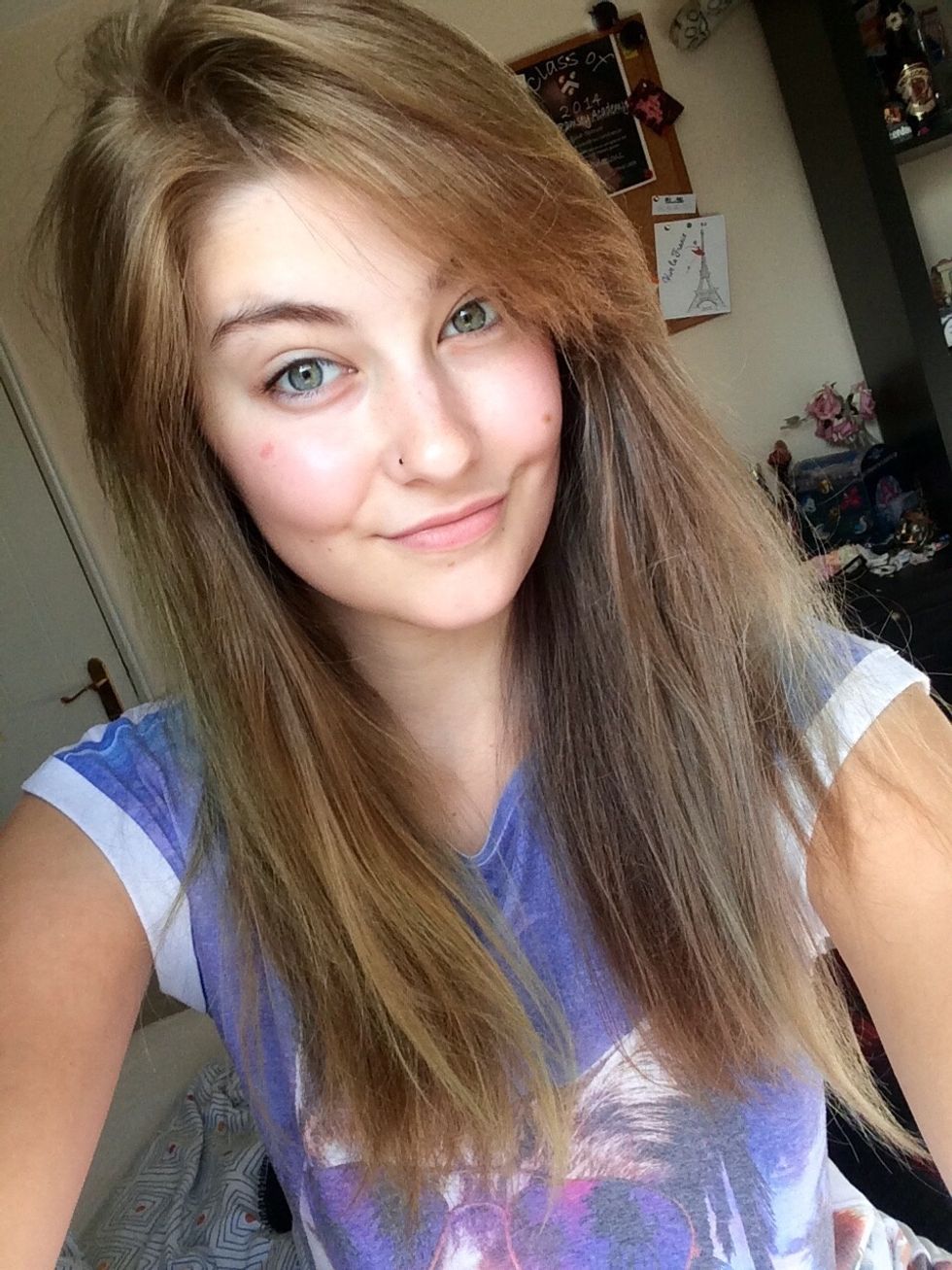 And here's the finished product! Not too bad. (There are still some streaks of green and my once purple side is still a little dark. So I think I'll do another treatment.)
Thanks for taking a look at my guide! Please like, comment & follow! And if you want, you can see more of me at @elisajps on Instagram. Have a good day!
1.0 Colour B4 box
Cling Film
1.0 hour of free time