Scratches around the metal bezel of the iPhone 4 caused by grit & dirt getting behind the bumpers can be removed.
316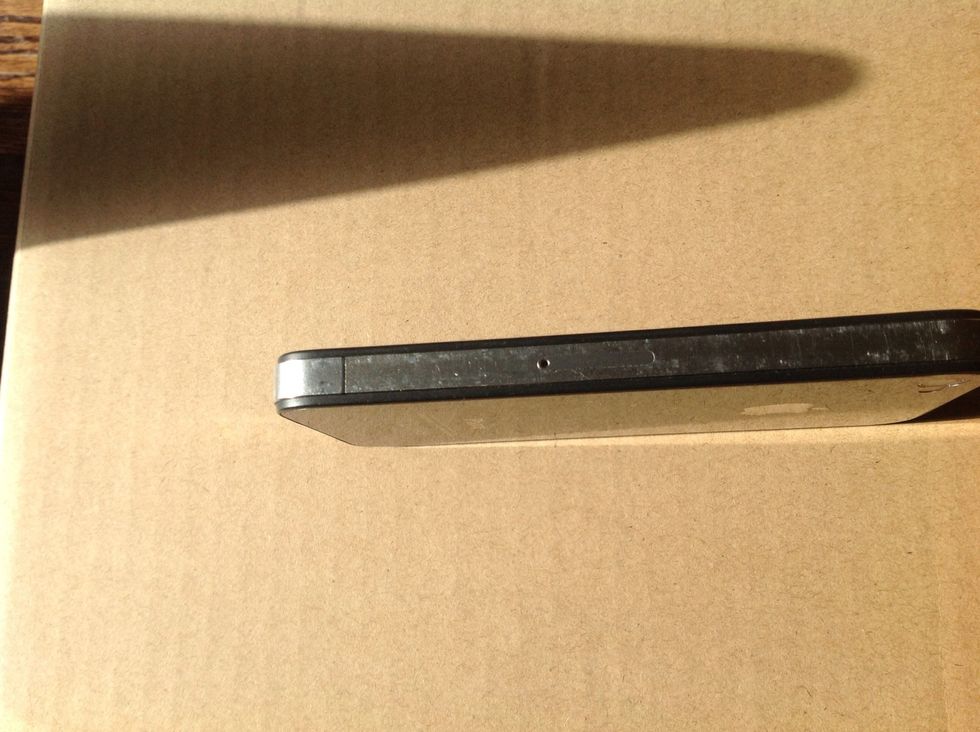 Argh!!! Scratches!!!! :( If your phone is only slightly scratched then don't use this method..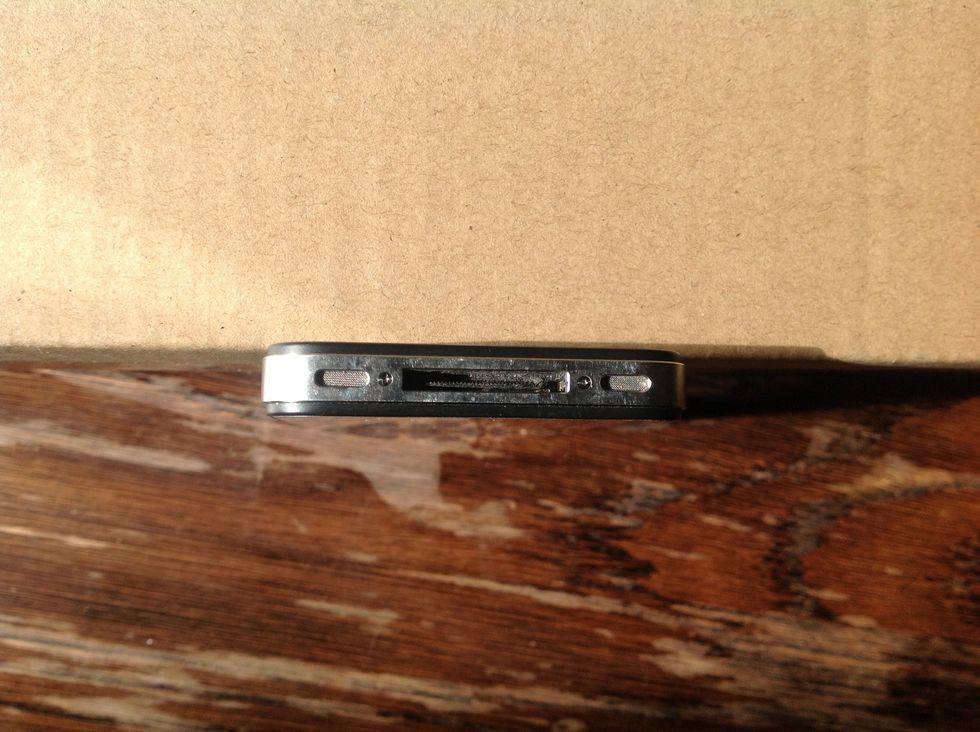 Like most people I wanted to protect my phone from scratches so I put a bumper on.
Worst mistake ever!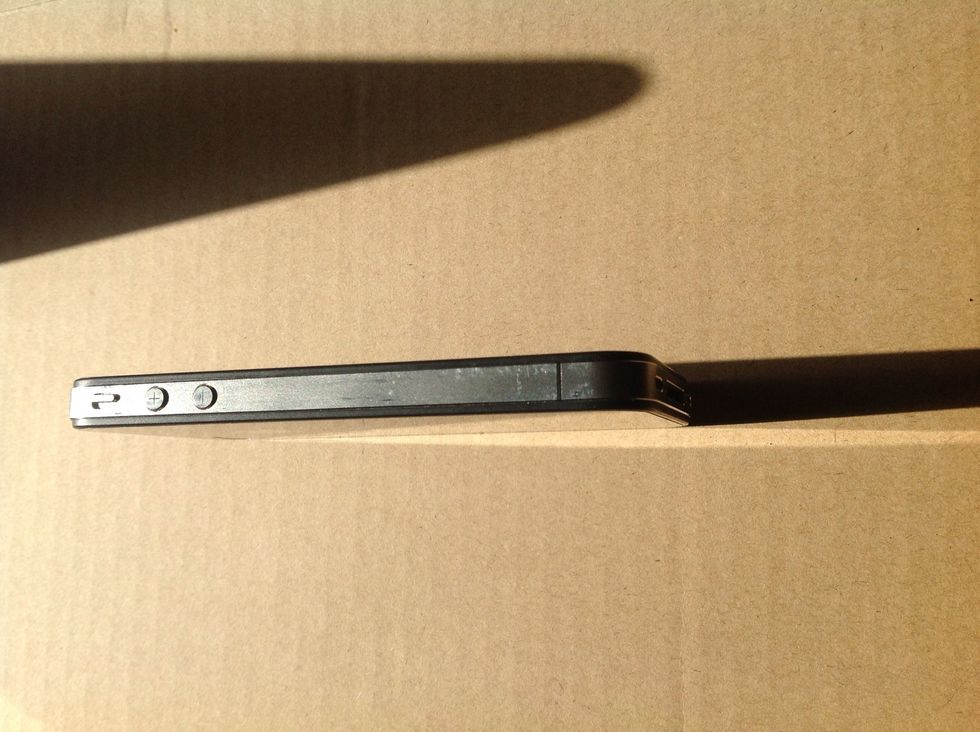 Any little bit of grit that gets between the phone and bumper scratches up your phone.
Only use this method if your phone is very scratched like mine. Do not use sand paper on the screen. If your phone has a clear coating on top of the metal don't try this. Try this at your own risk. :)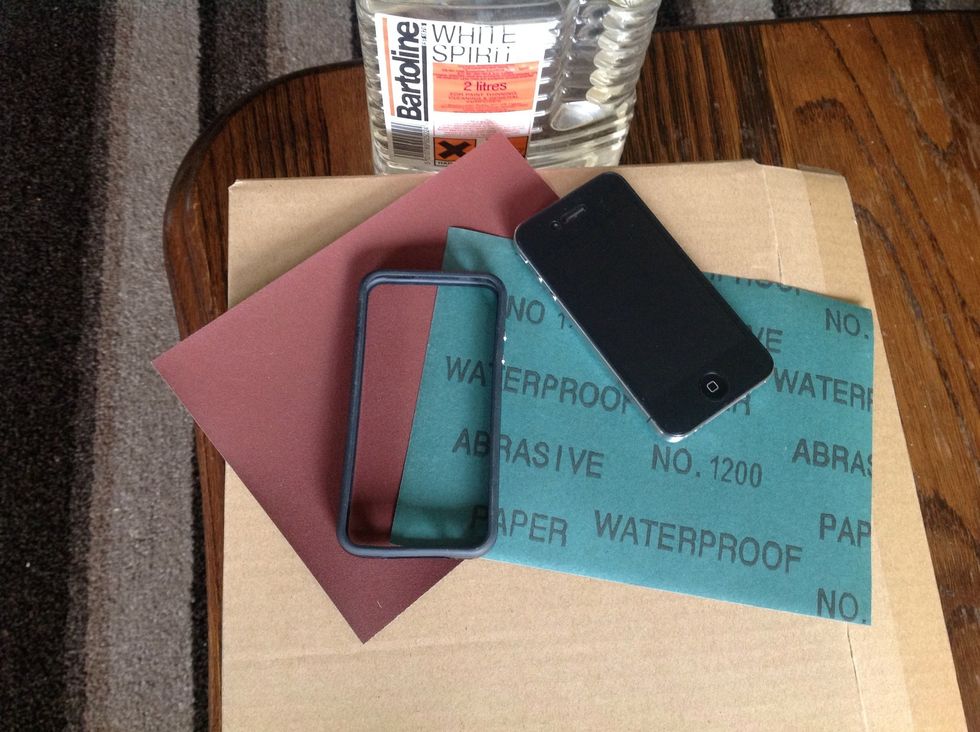 1200 grade sandpaper or higher, this is very very fine. If you go to a lower grade you may scratch up your phone even more. It's a good idea to have screen protectors on before you start.
Now very carefully use the sand paper on the metal bezel. With a light smooth action sand always in the same direction along the phone.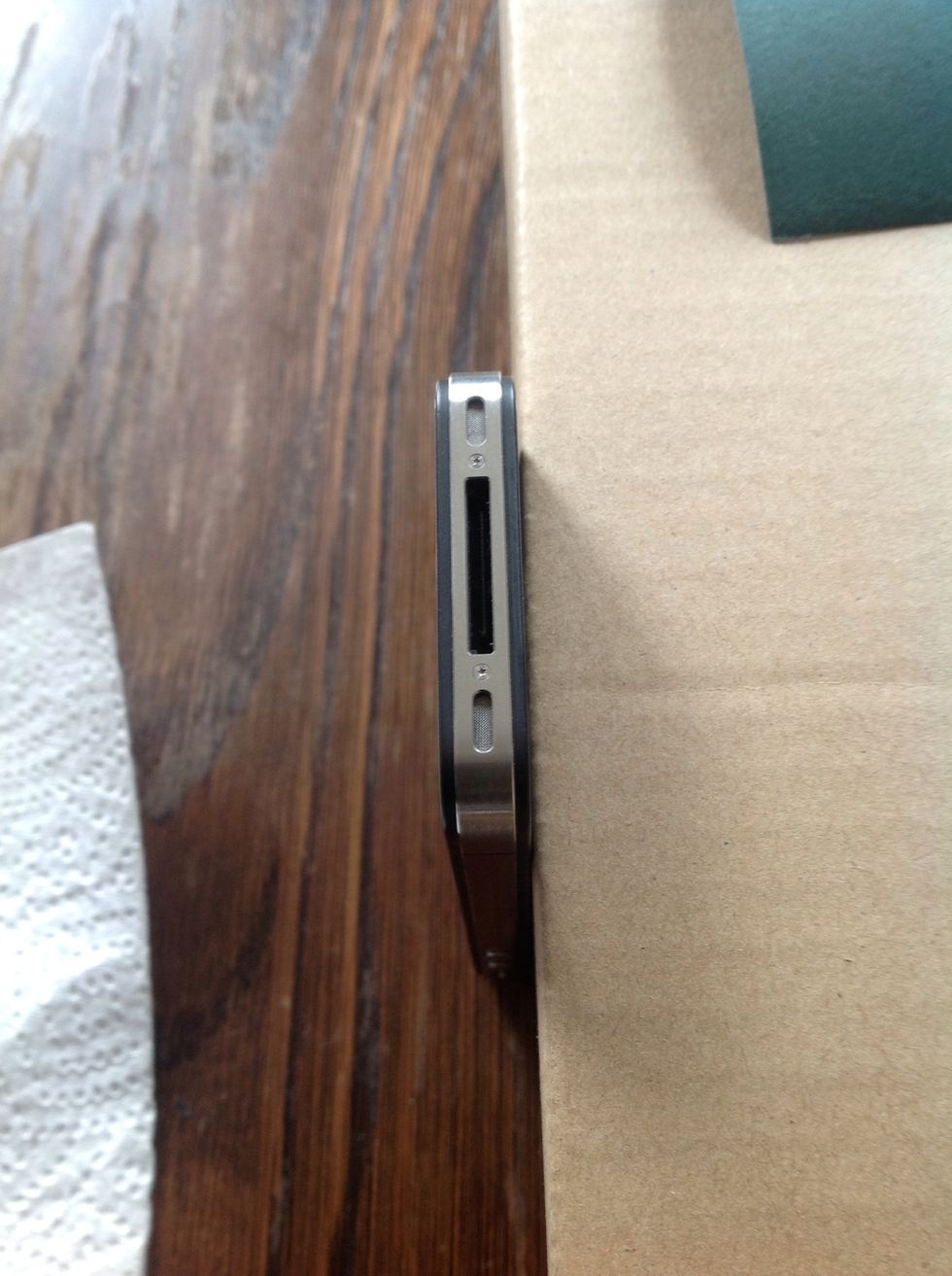 Start on the two small strips of metal either side of the dock. If you don't like the effect you can stop there. This photo & the following photos are of the finished product.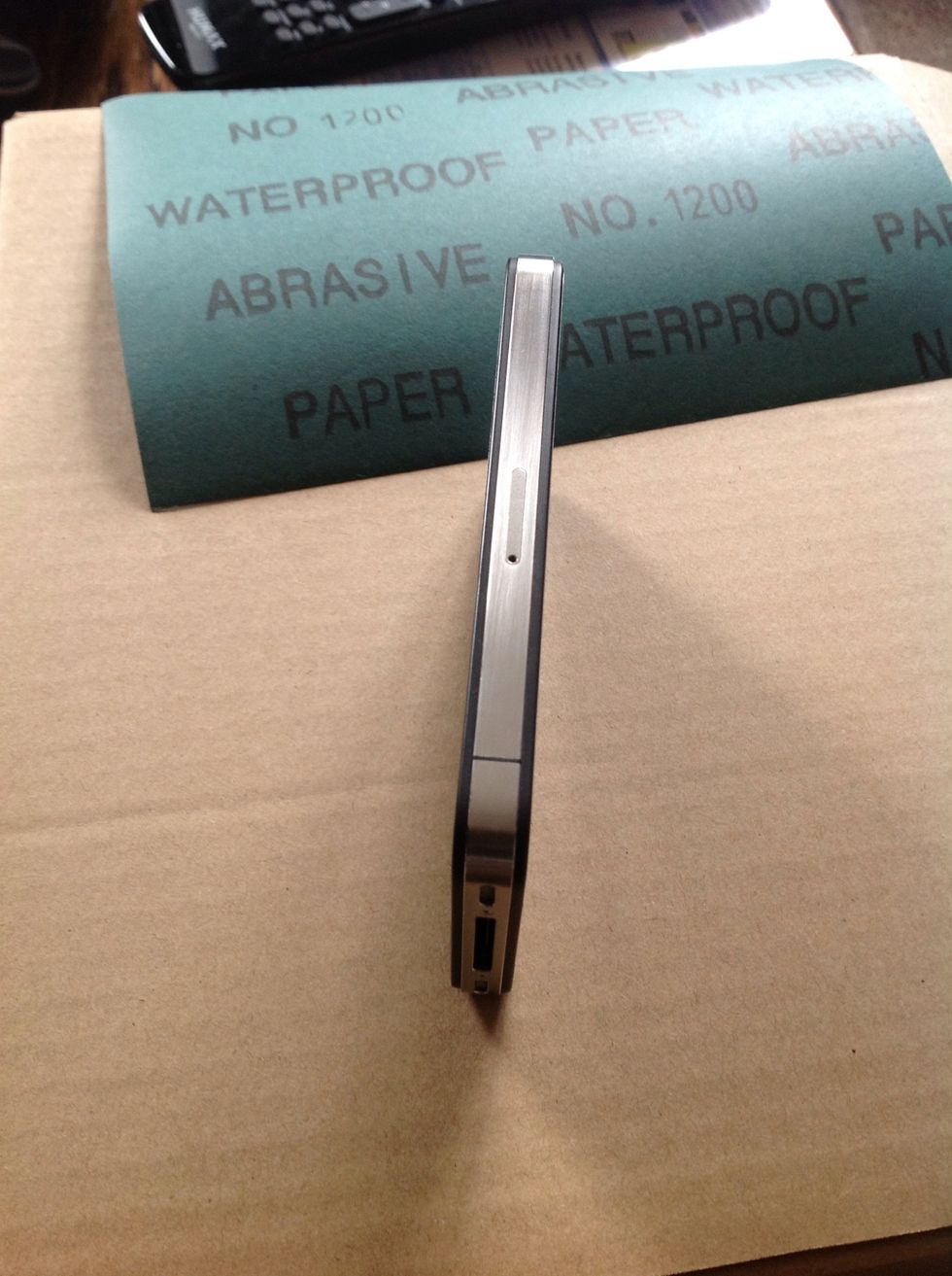 Apply a little more pressure to get an even finish. Once you get a feel for it move around the corners. I took out the sym tray and did that seperately.
Be careful not to sand the plastic, I did this a couple of times but it's bearly noticeable. The sand paper will make lots and lots of tiny scratches giving a brushed metal effect around the bezel.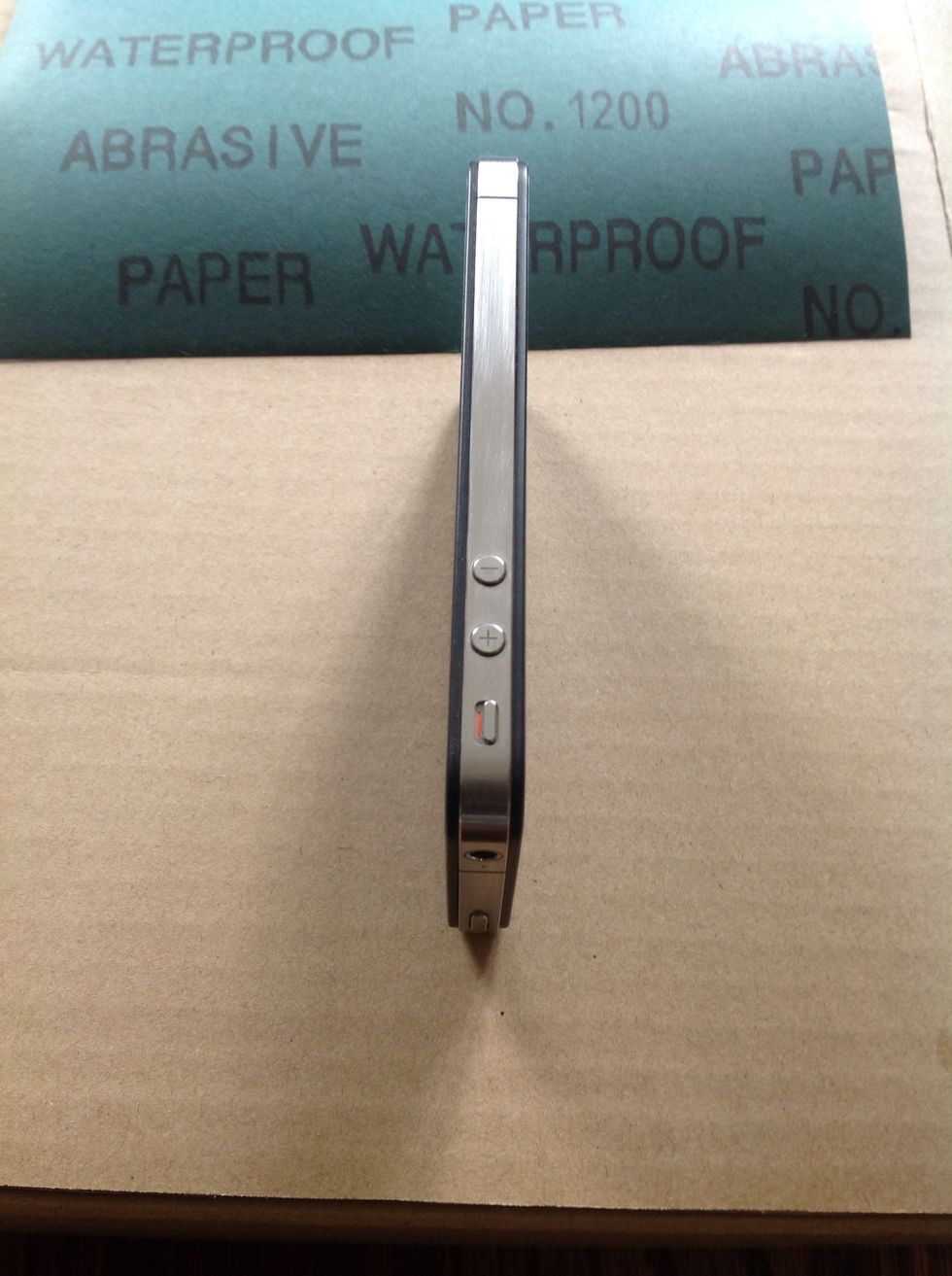 The buttons are tricky, put one end of the sand paper against the button then sand away from it. Repeating this action ALOT of times produced a good effect. Its Very time consuming.
Don't be tempted to sand in any other direction other than along the phone.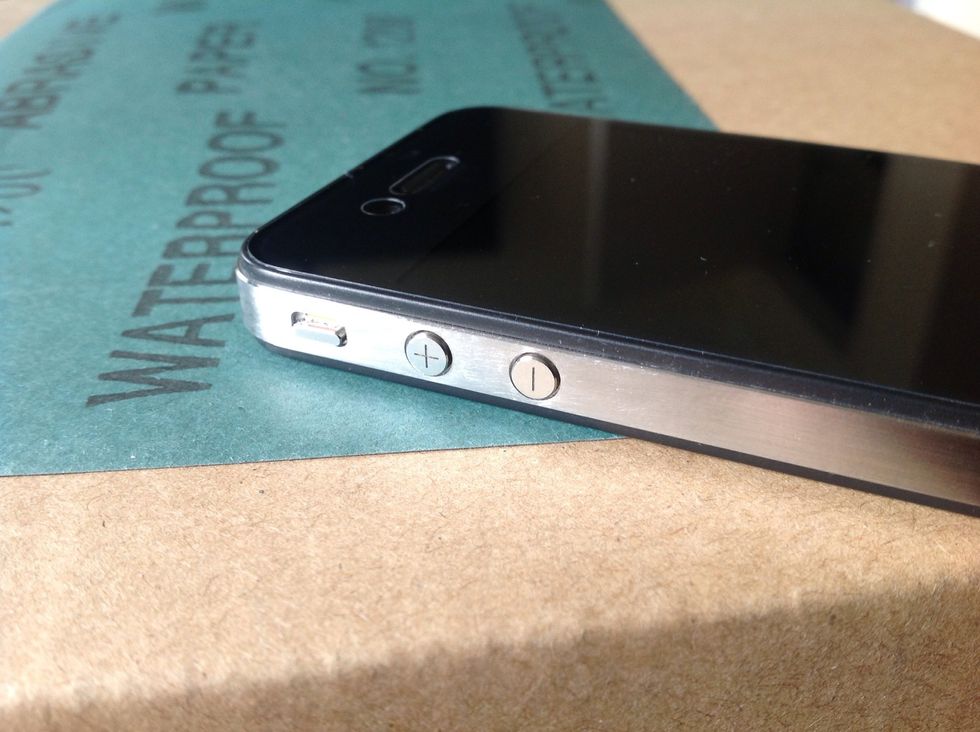 A little compressed air & white spirit just to clean it up. So much better!!
Sand paper - 1200 grade
White spirit
At Least 2 Hours
A lot of patience
A badly scratched up iPhone