Don't have any nail polish remover, but have an old chipped manicure? This guide will show you how to take it off.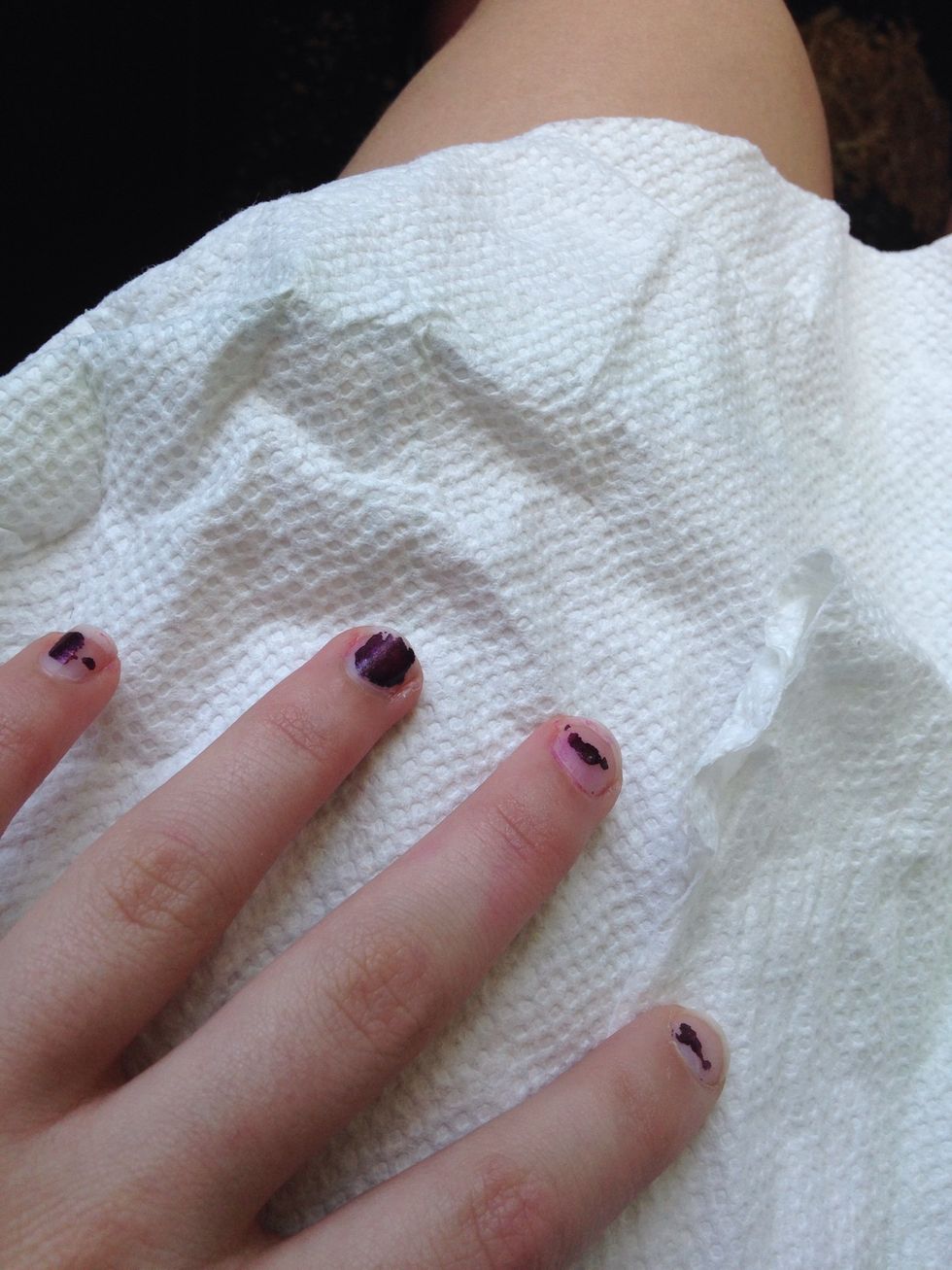 Start with your painted nails
If you like buff them lightly with a nail file, this helps the solvents get into the polish more effectively.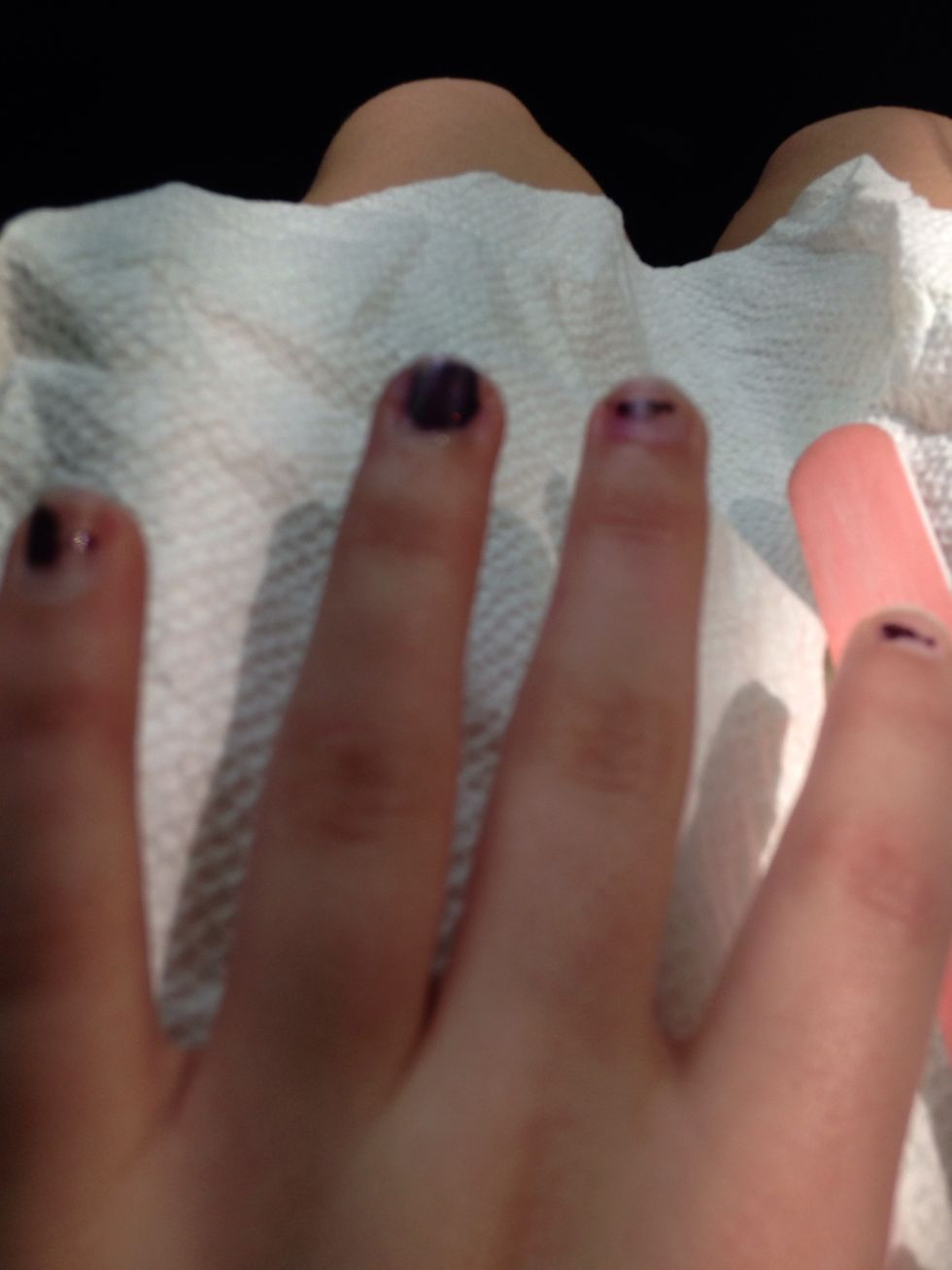 Apply a thick coat of a light nail polish.
Wait for 15-20 seconds and wipe off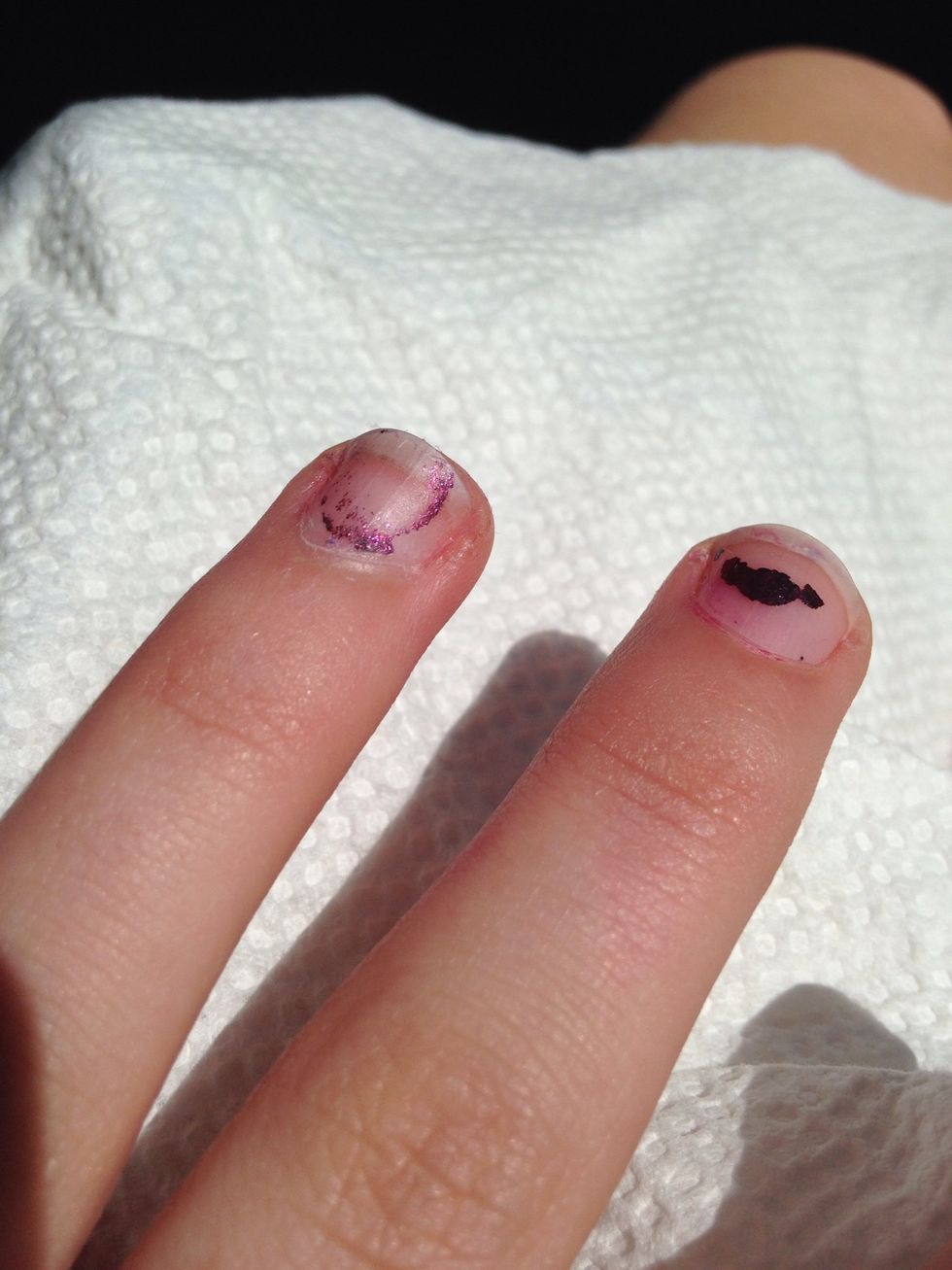 There may be a little bit left on the nail, so just paint another layer of polish and wipe it off again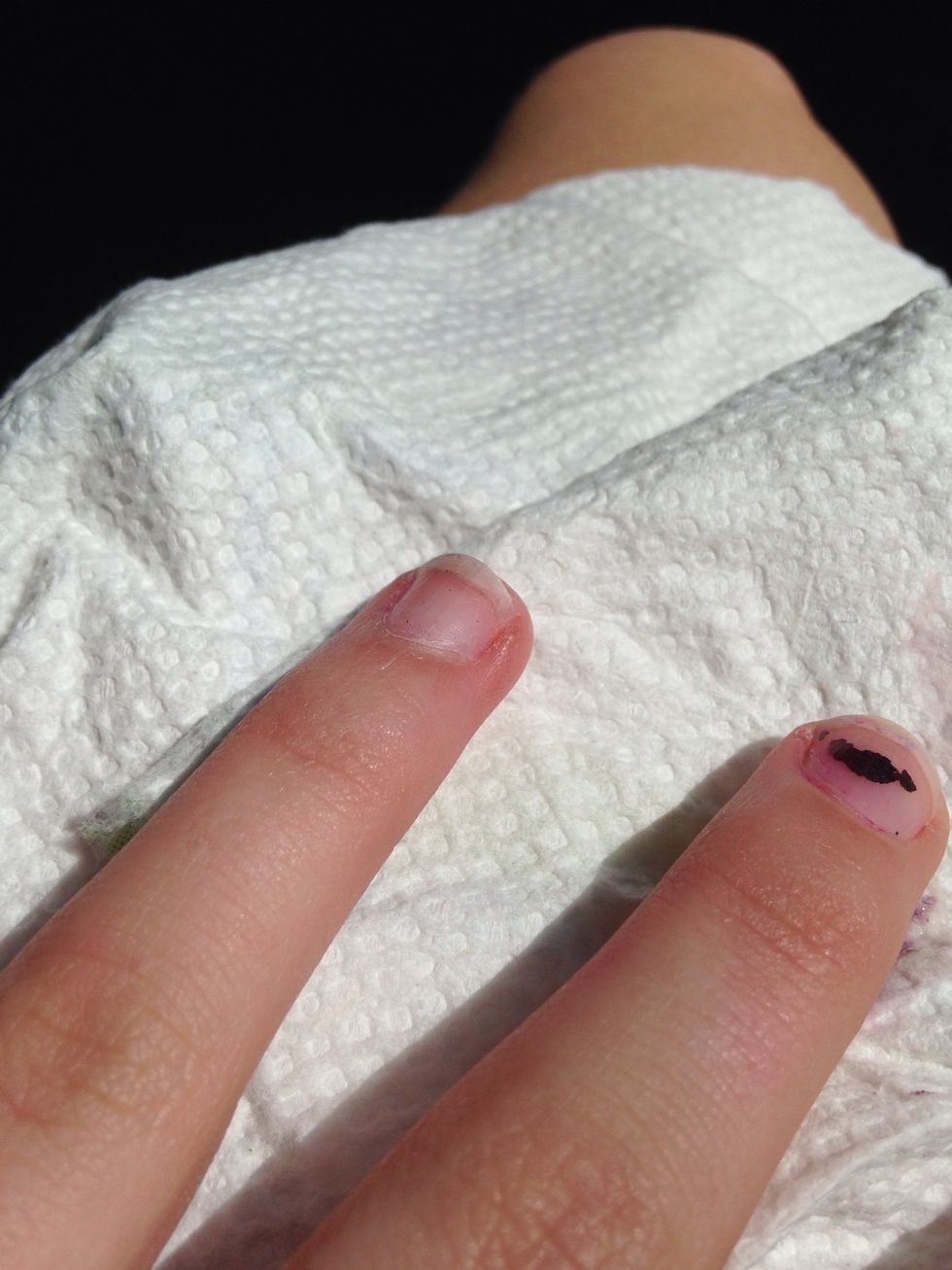 Done! Repeat with the rest of your nails
Light nail polish
Nail file(optional)
Paper towel