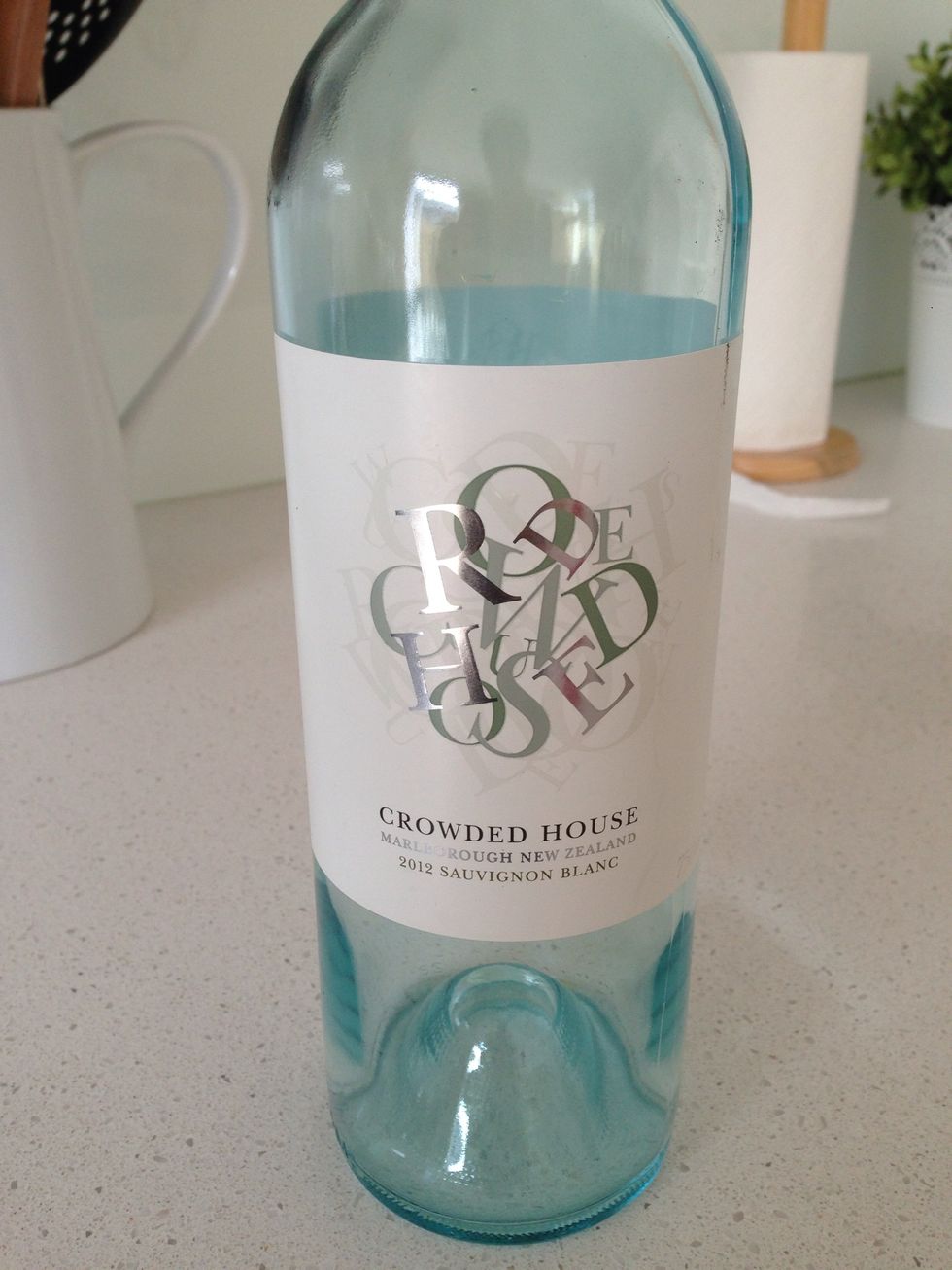 Get your bottle with the sticker on. Dont try to peel it manually yet, it will be harder to remove later on.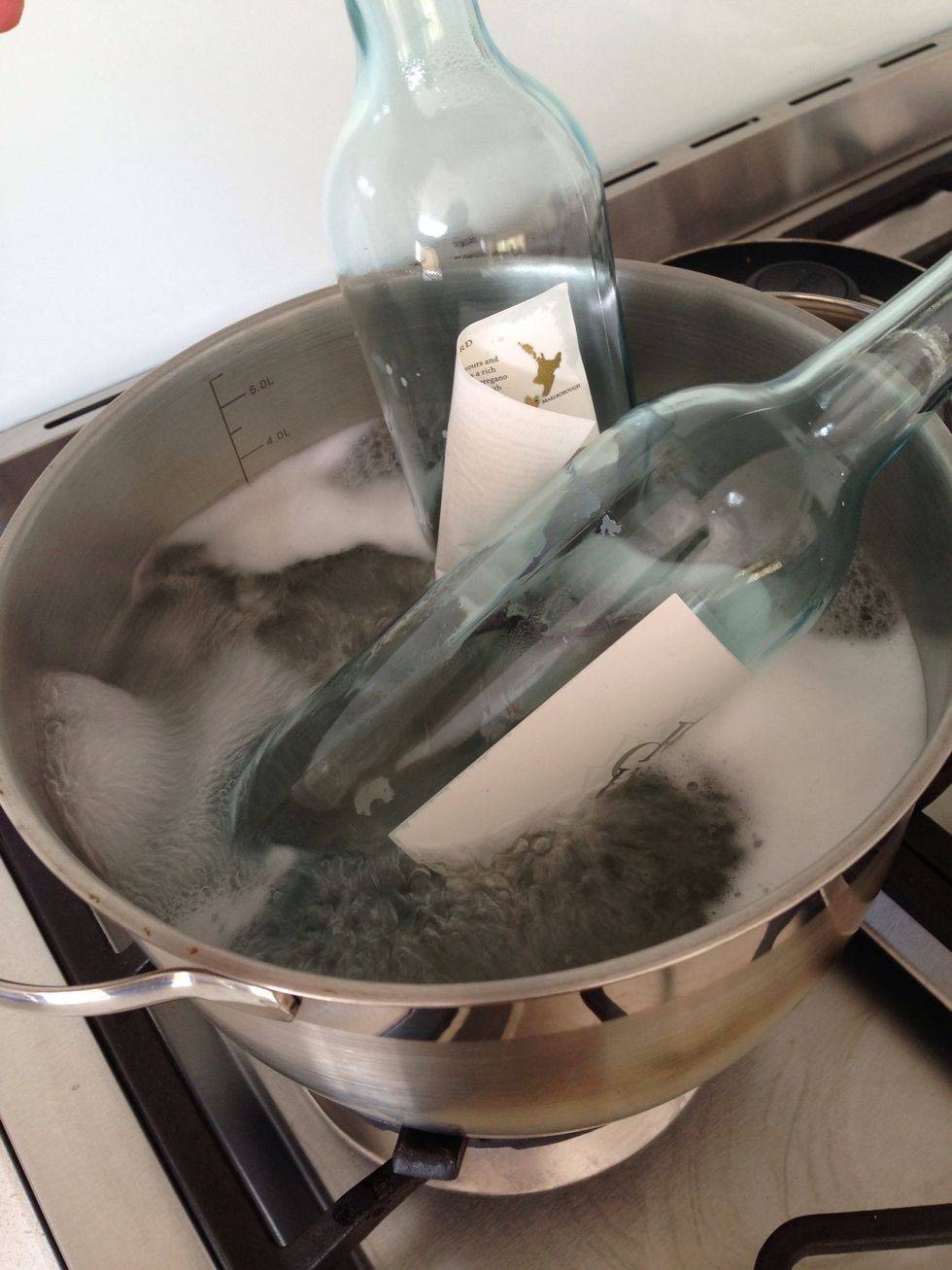 Bring the water to boil and add tiny bits of dishwashing soap. Let the bottle soak for at least 1-2 min.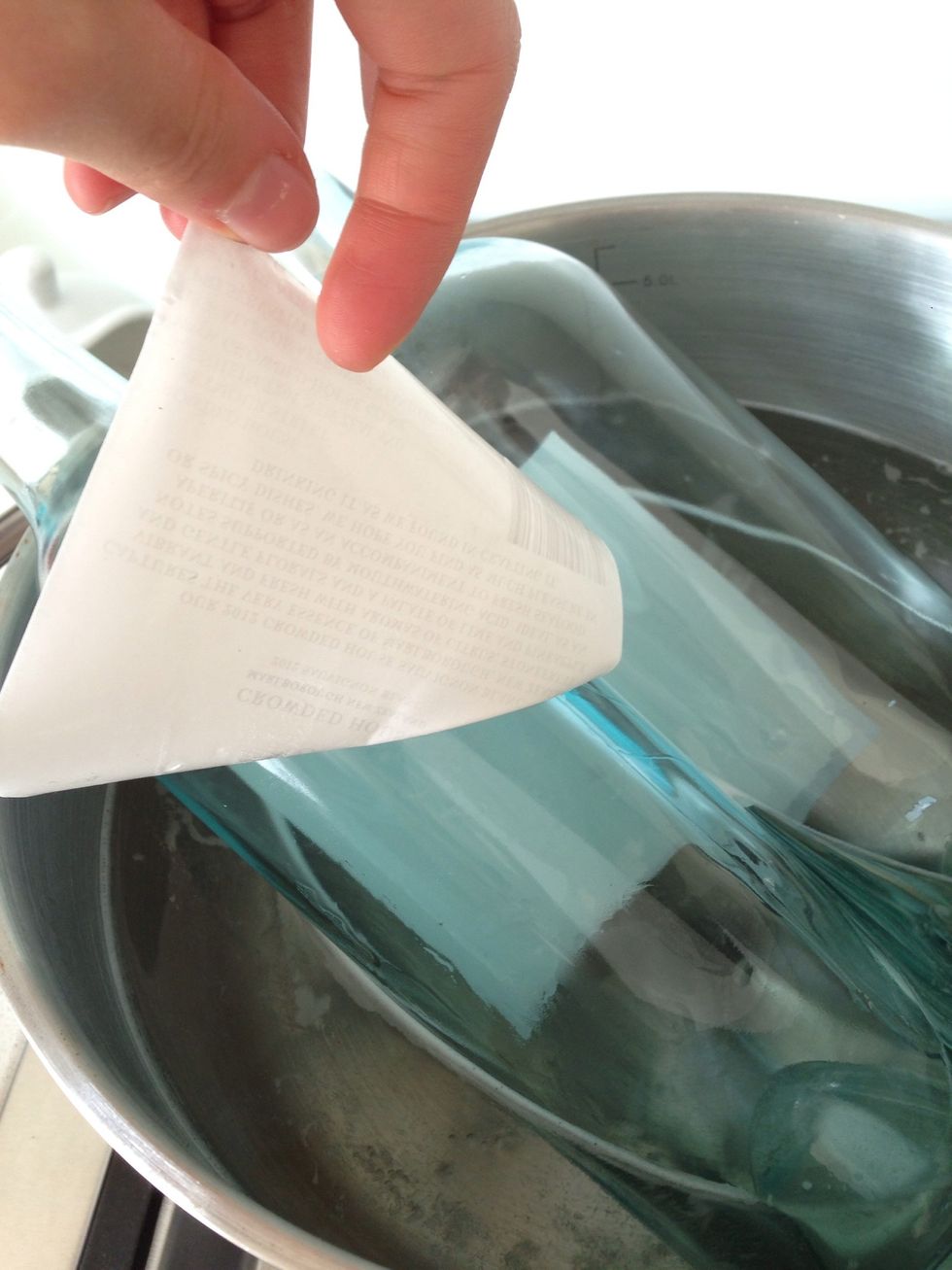 Turn off the heat, and you should be able to peel off the labels easily.
Clean the leftover sticky parts with nail polish remover and cotton pads.
Voila! Clean bottle ready to be decorated! Good luck!
Water
Liquid dishwashing soap
Pot
Nail remover
Cotton pad
Valentine Chandra
Creating anything yummy and pretty to kill my curiosity is what I do best! Follow my Instagram @valentinech for daily update of my creations