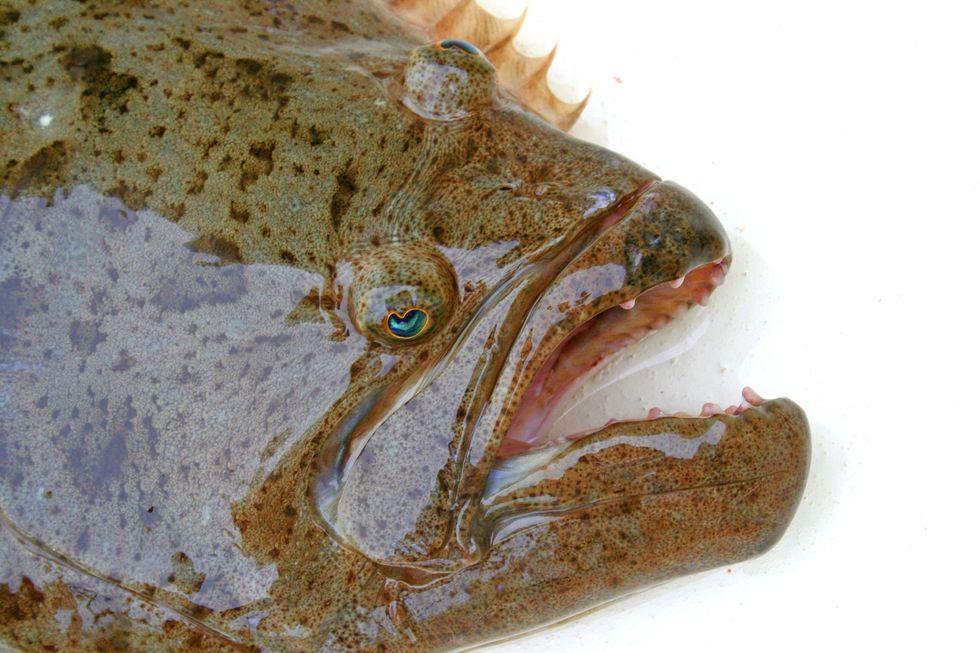 Halibut cheeks are an often overlooked delicacy. They are tender, flavorful, and their size solely depends on the halibut's size. Here is how to remove them from a whole fresh halibut.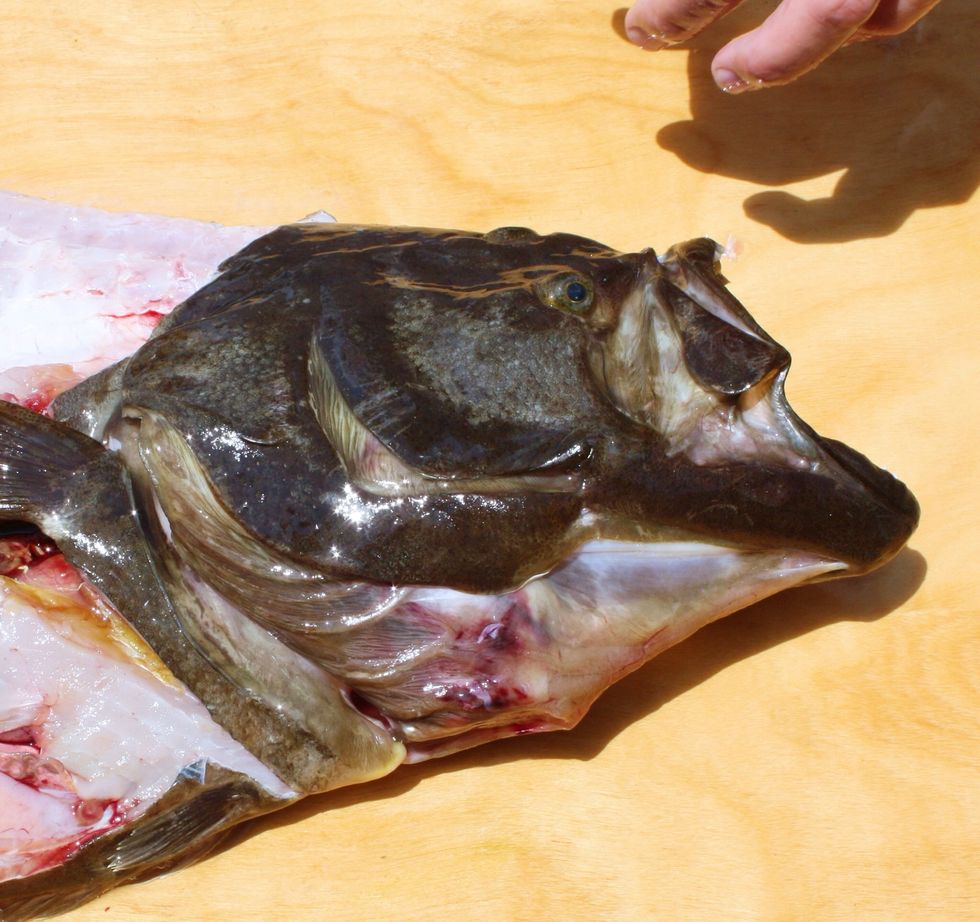 Identify where the cheeks are on the fish. Halibut is a flat fish and you will get one cheek per side.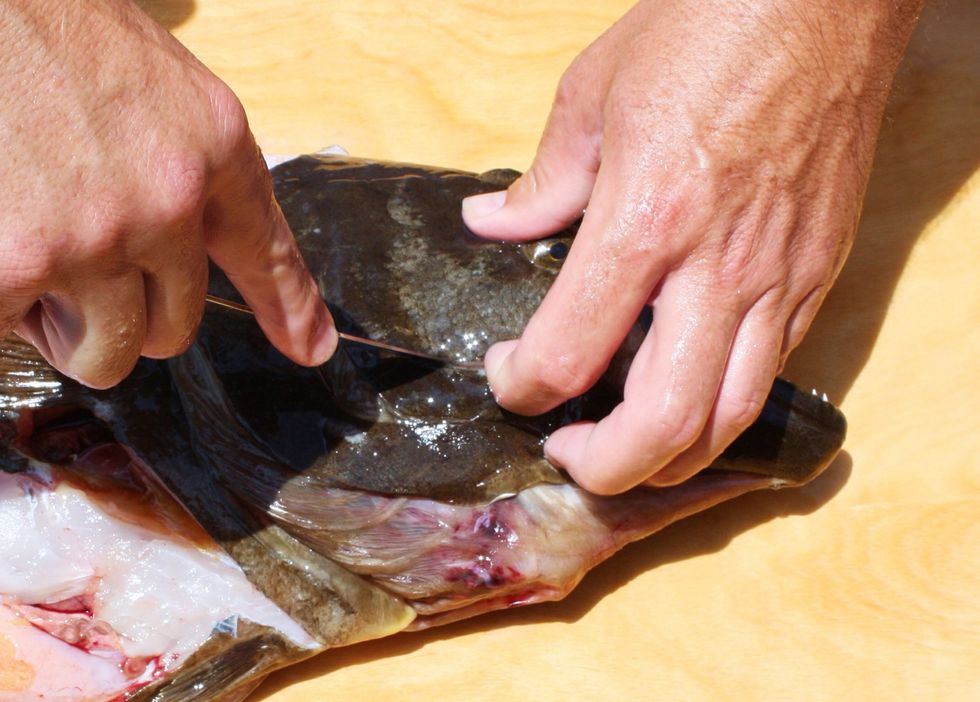 Insert the tip of your knife at the edge of the halibut cheek.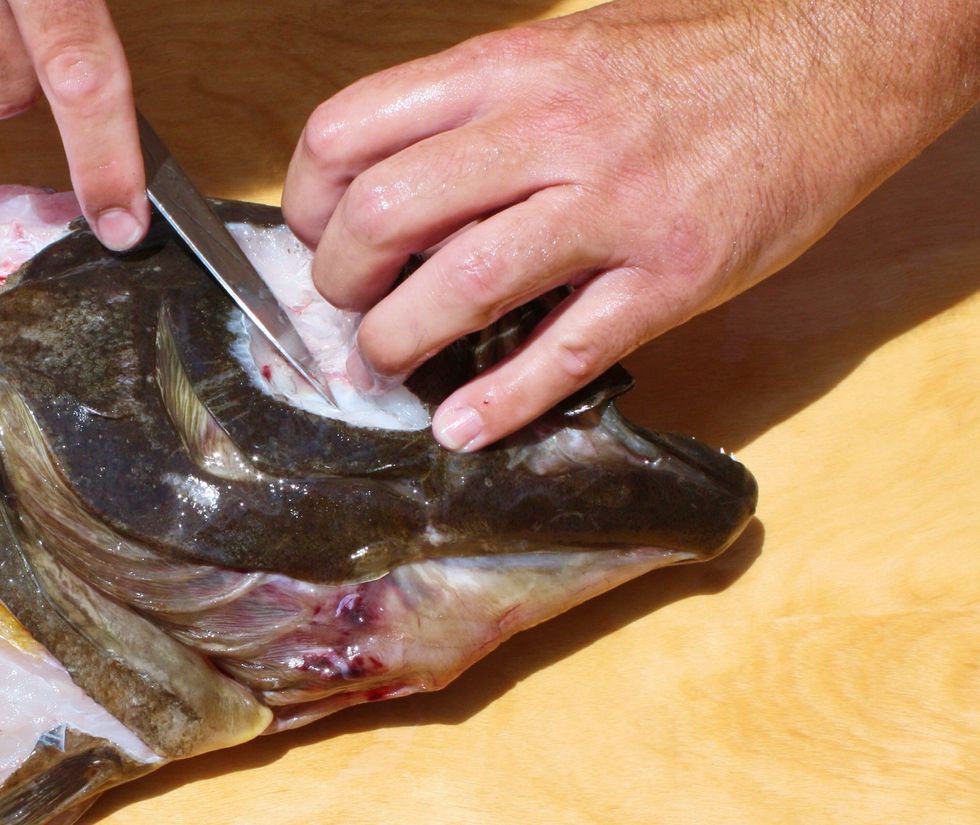 Follow the bones with the knife to remove the meat from the cheek part of the fish.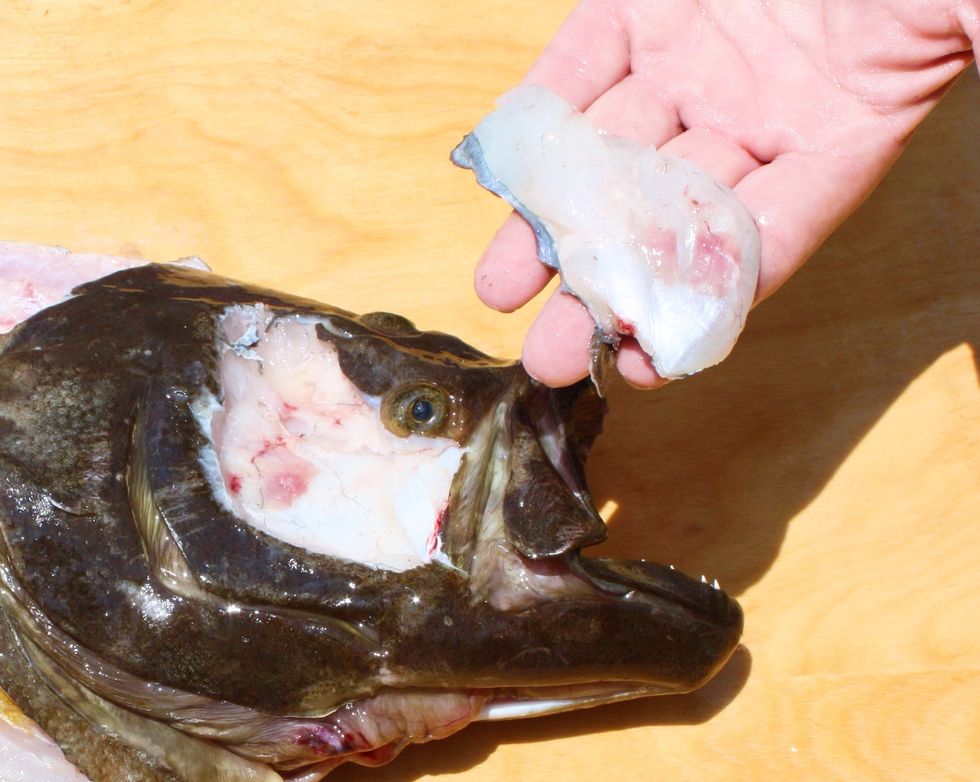 The cheek fillet is ready to be used in recipes.