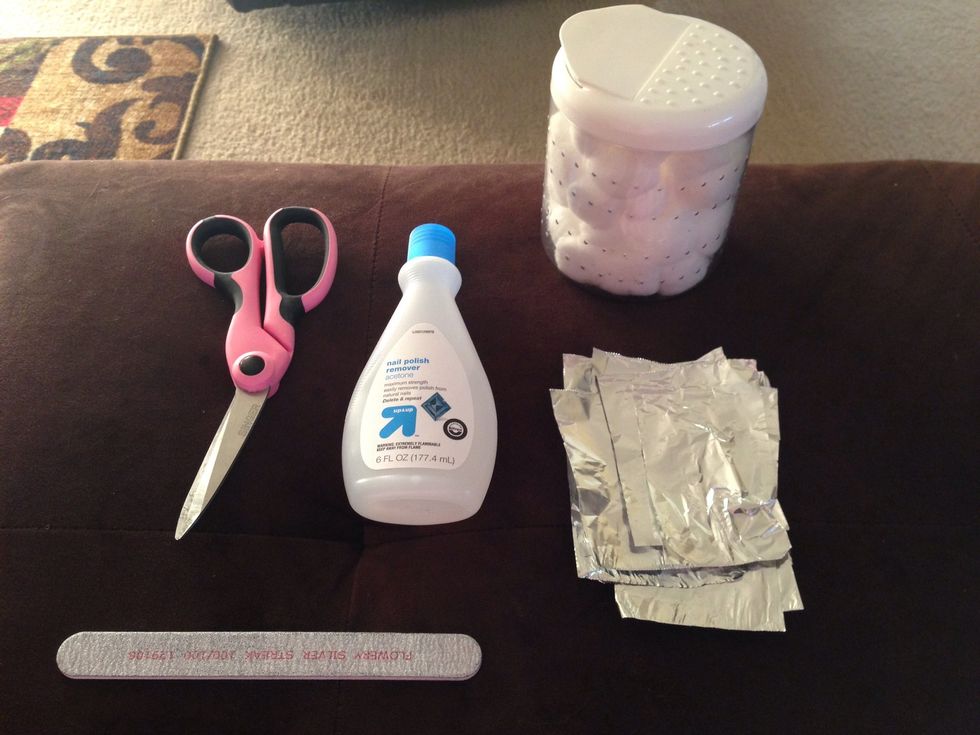 Cut out square pieces of tinfoil roughly 2 inches wide and 3 inches long before hand.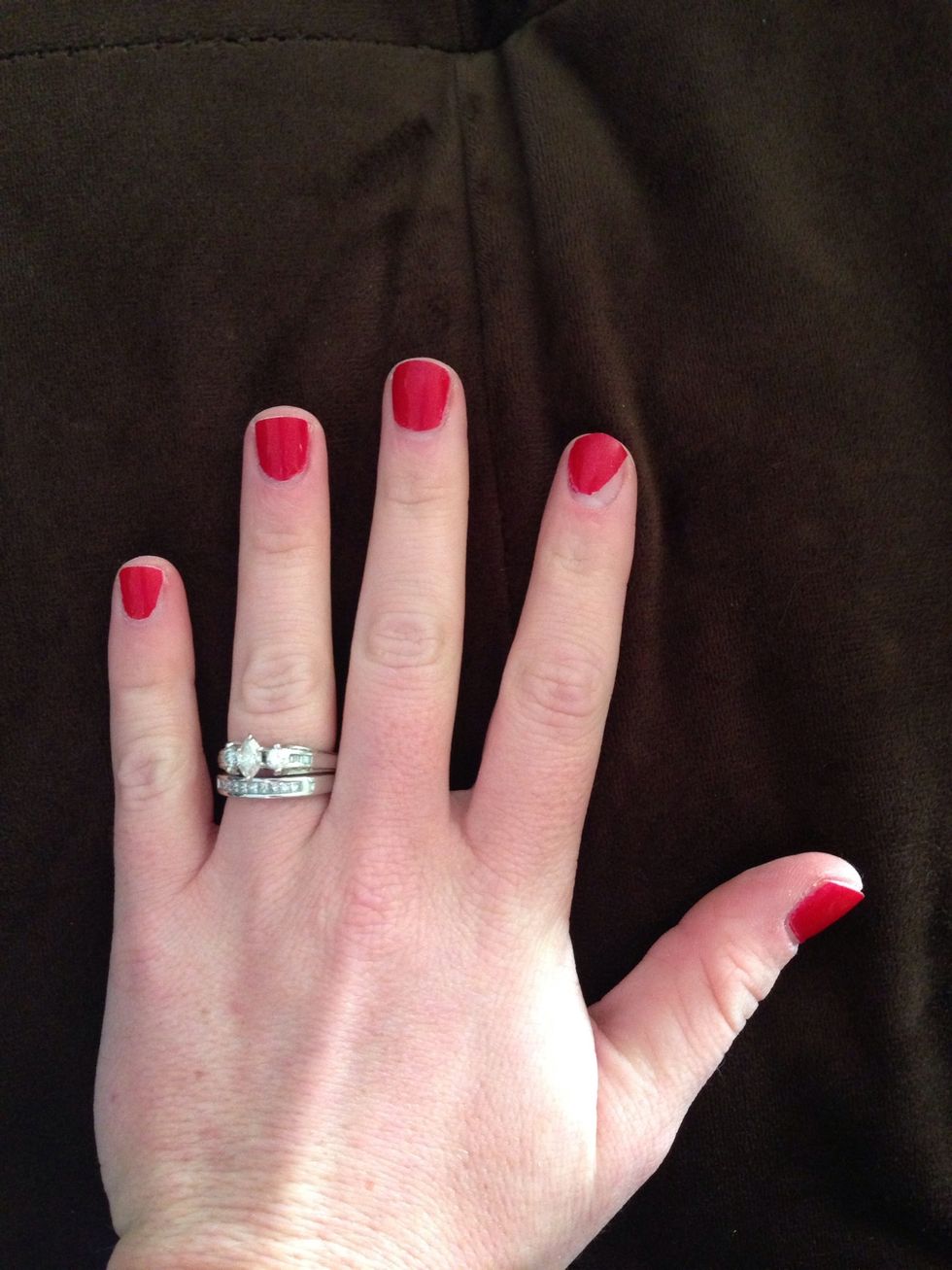 My gel is starting to peel off, plus I'm impatient and want to change my colors! Gel polish can last anywhere from 2-4 weeks possibly longer depending on how fast your nails grow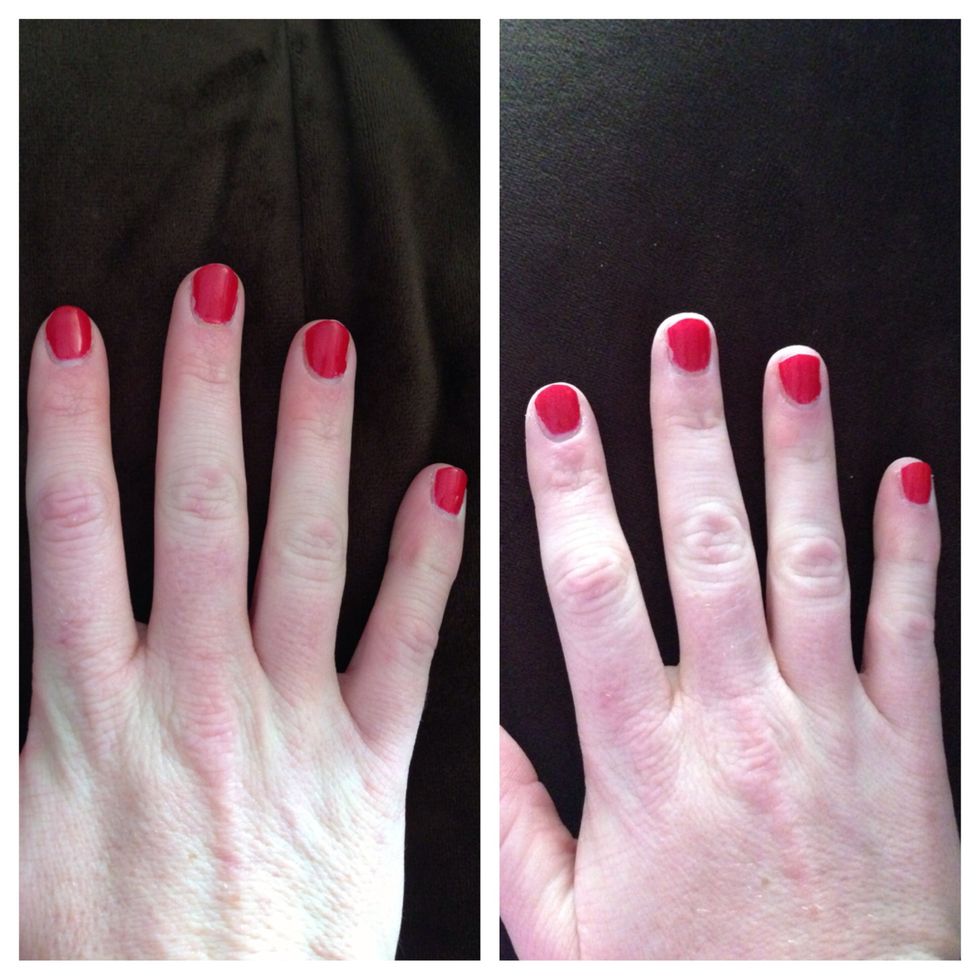 I like to file my nails down beforehand. It's easier because my nails are thin.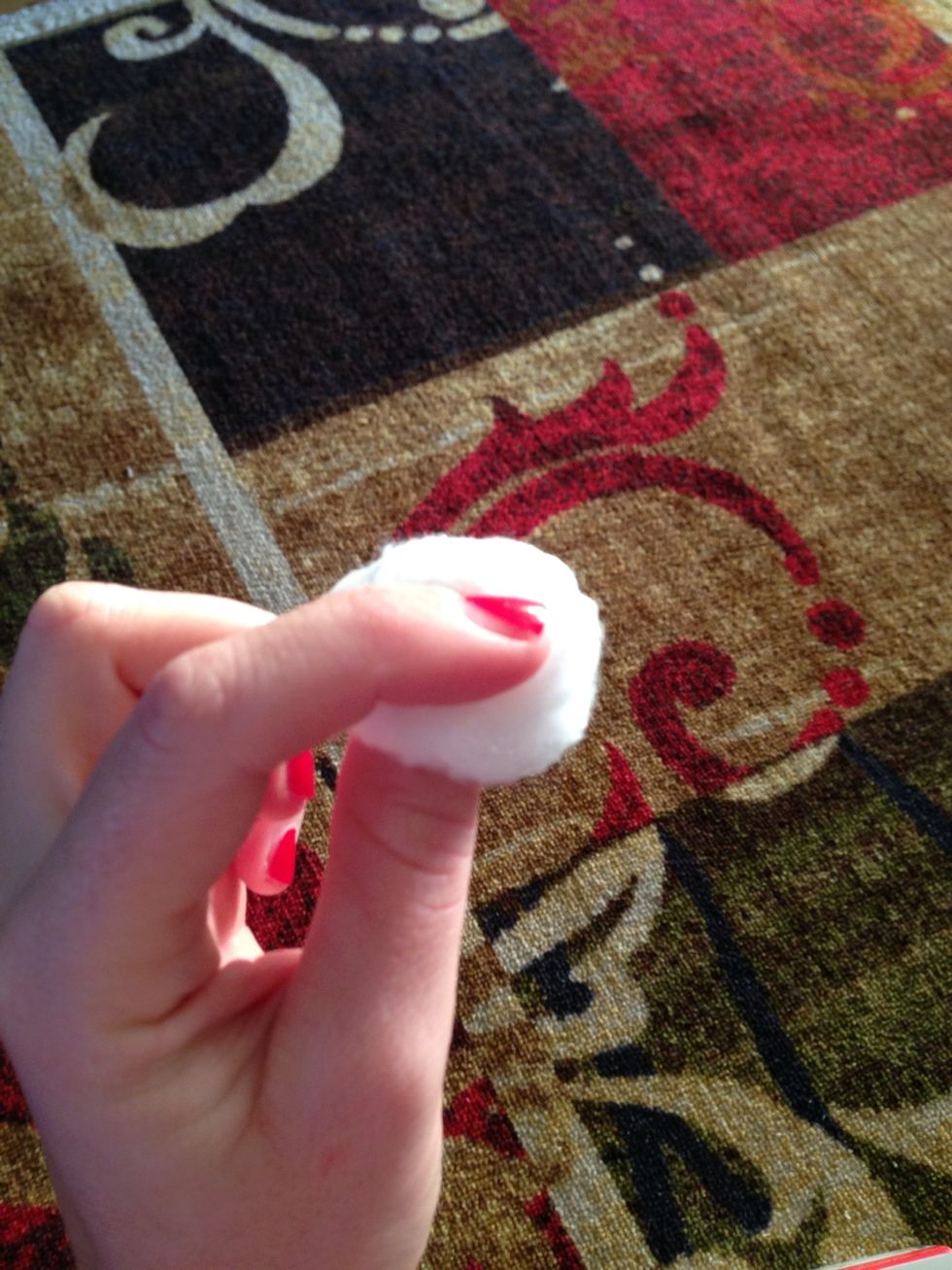 Soak the cotton ball in the acetone and put directly on nail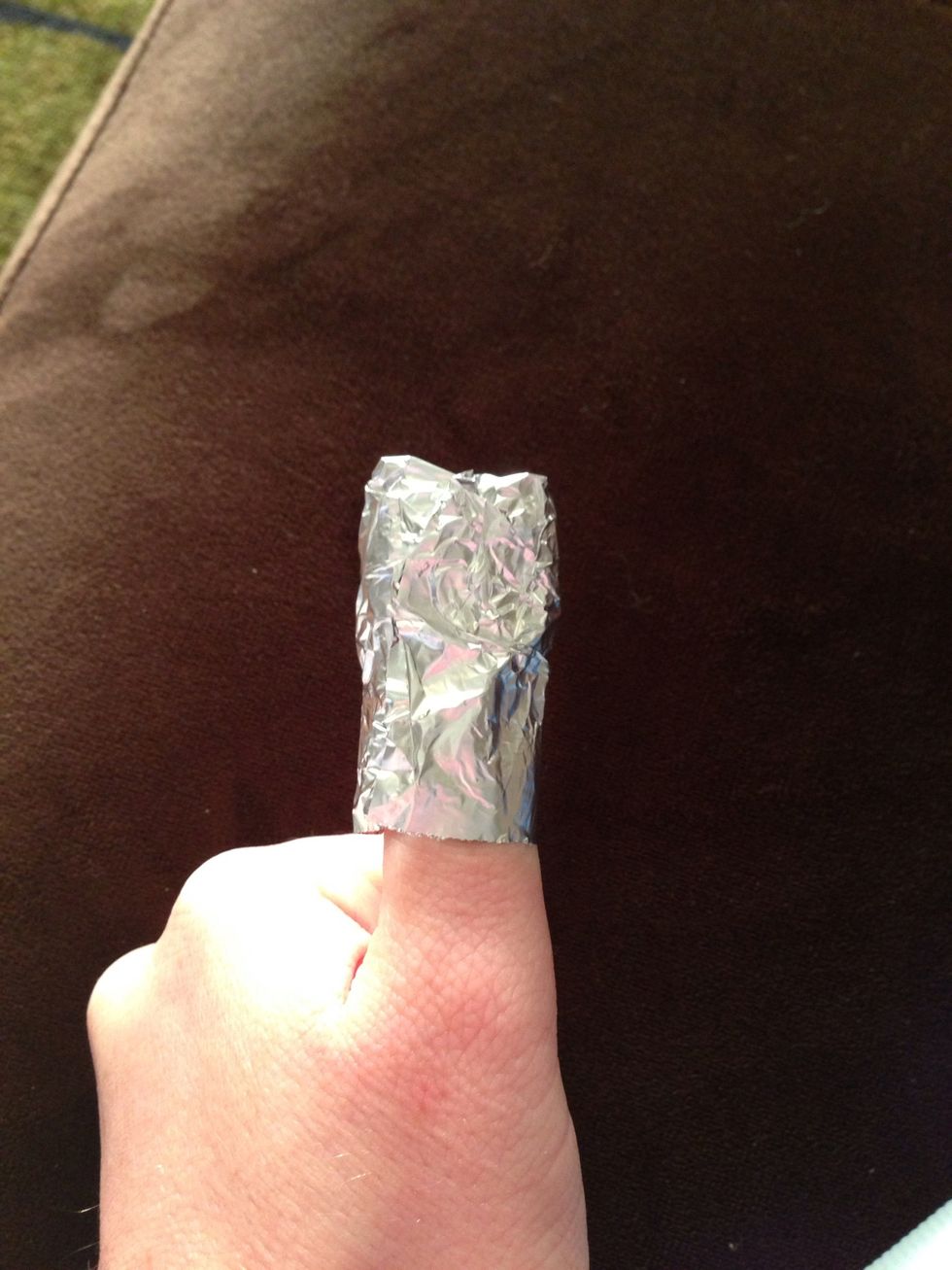 Next cover your finger with the tinfoil. Make sure to leave the acetone covered cotton ball on your fingernail.
Continue until all five fingers are done.
I only do one hand at a time so I can still do things with my other hand. Leave the cotton ball tinfoil contraption on for about 10 minutes. Start by pulling the tinfoil off one finger at a time.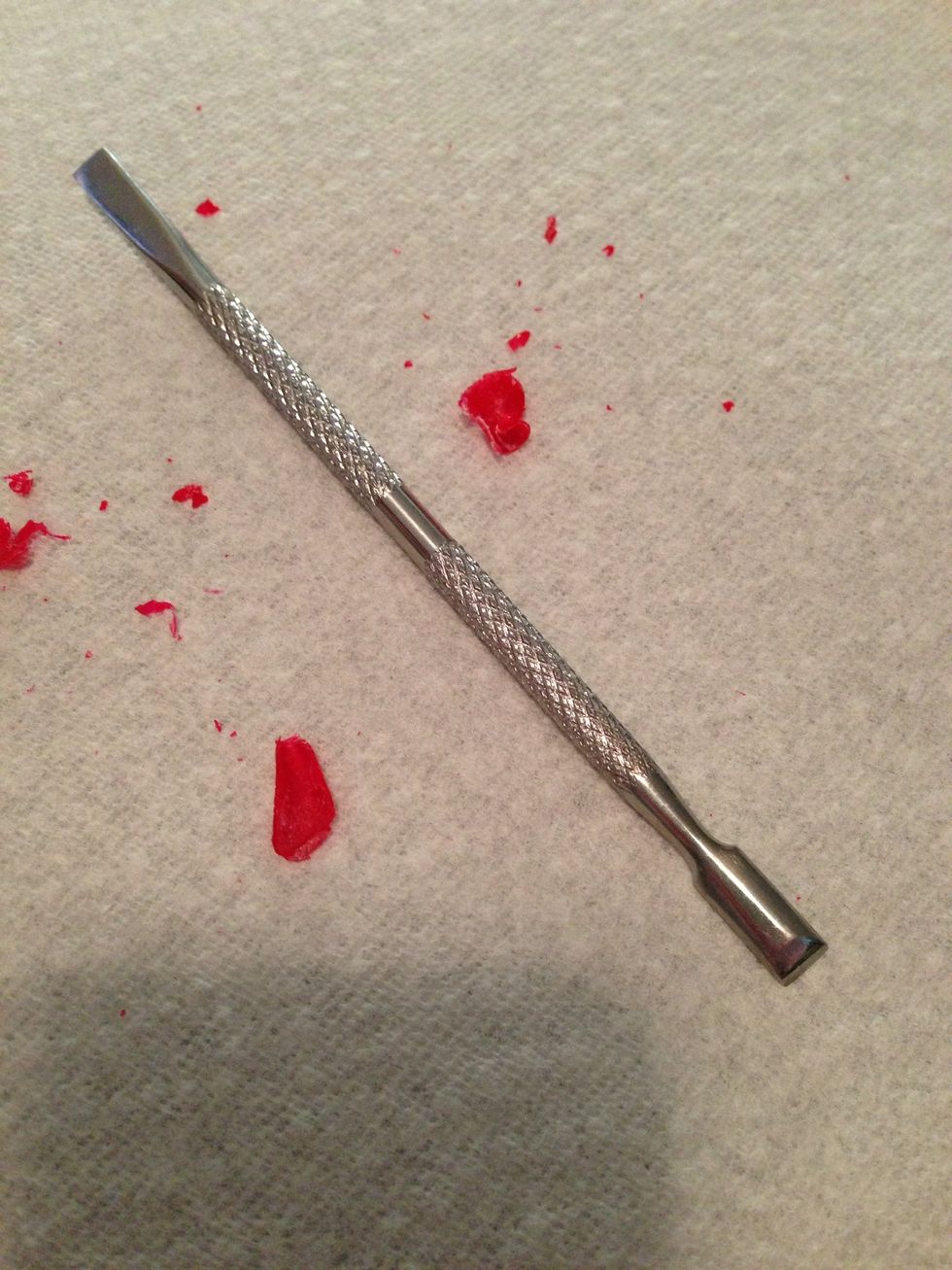 Once you take of the tinfoil, the edges of the polish will be lifting and then you can use the cuticle pusher to push the polish off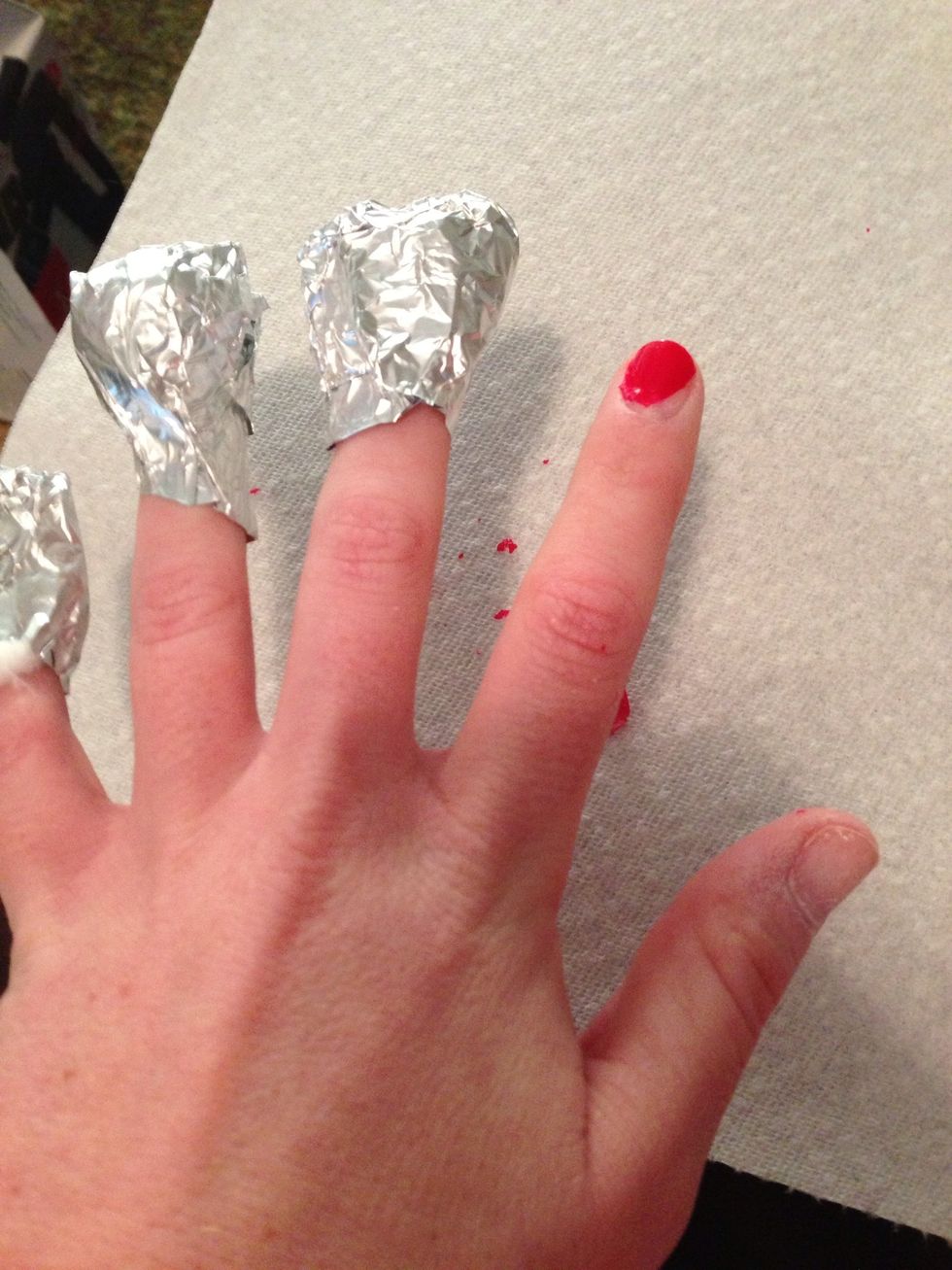 Finger by finger, pull tin foil off and scrape polish off. Should come off fairly easy, if not just put the tinfoil and cotton ball back on for a few minutes.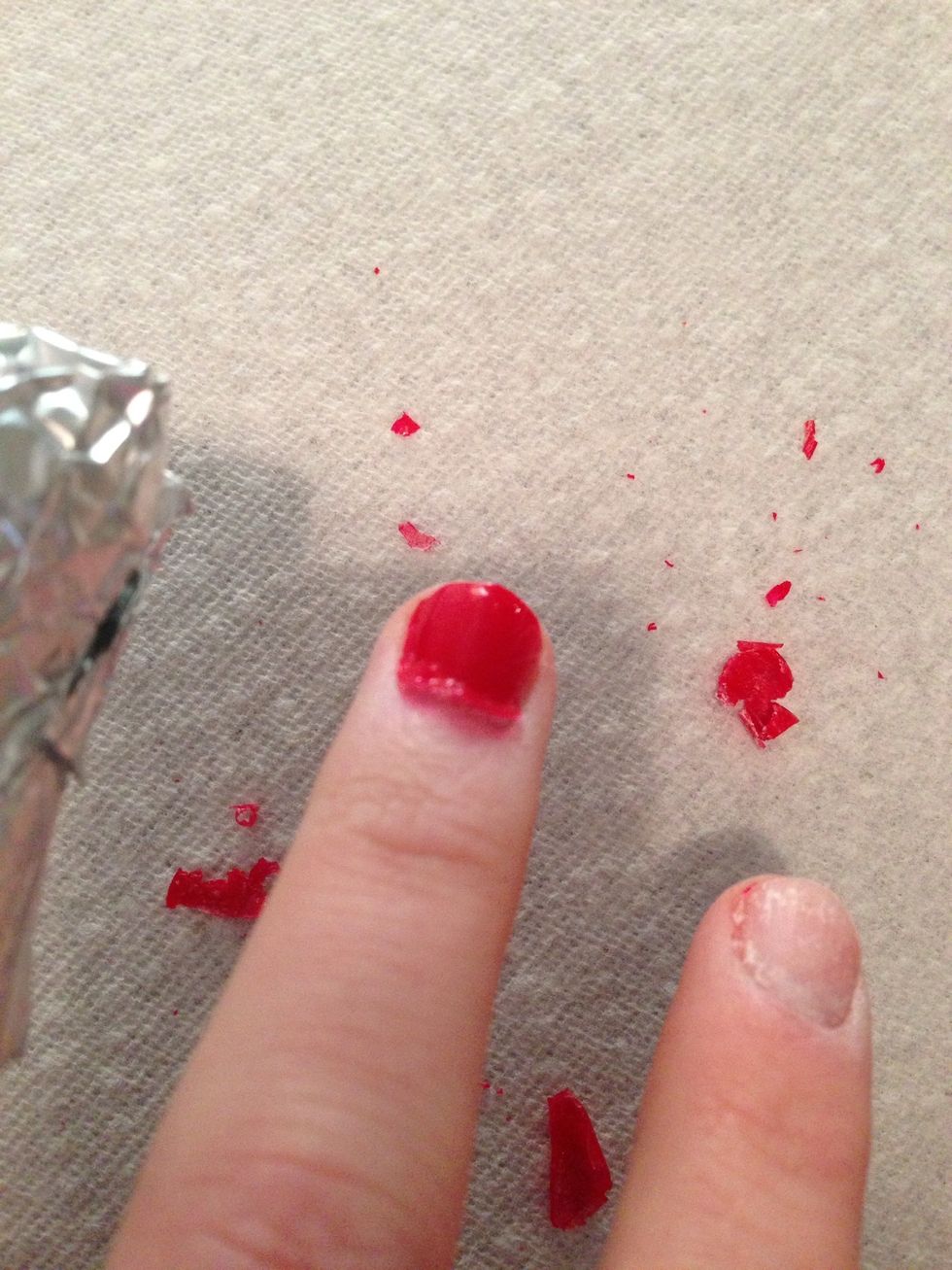 Lifting of the polish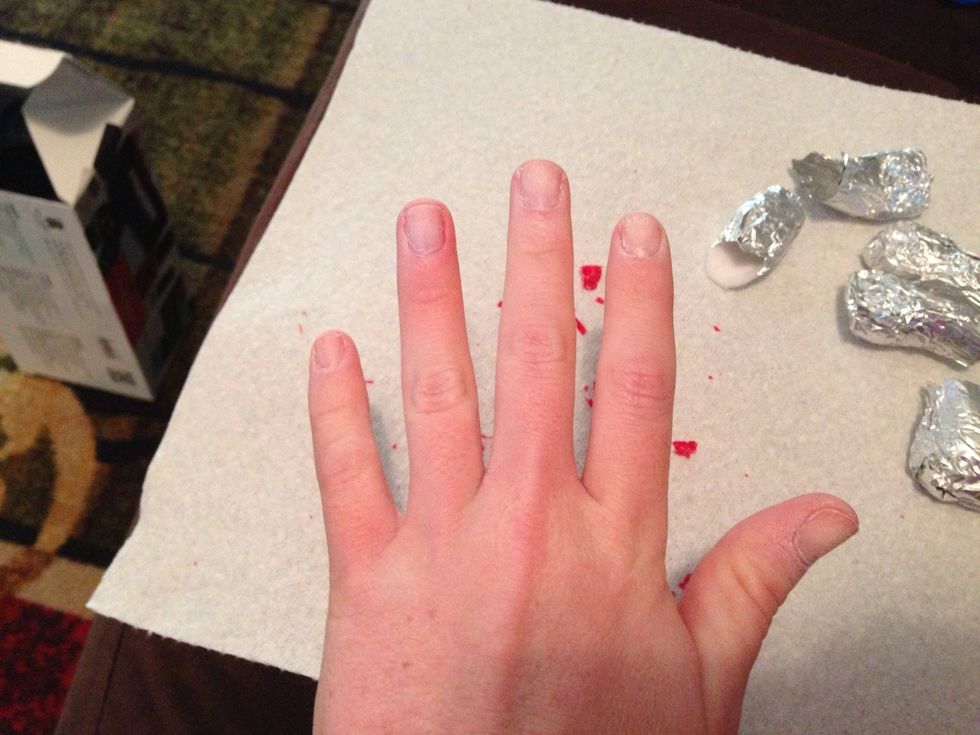 First hand all done! Because the polish lifts up so easily there is less damage from the scraping done to your actual nail. Don't push too hard because then you risk damaging your nail!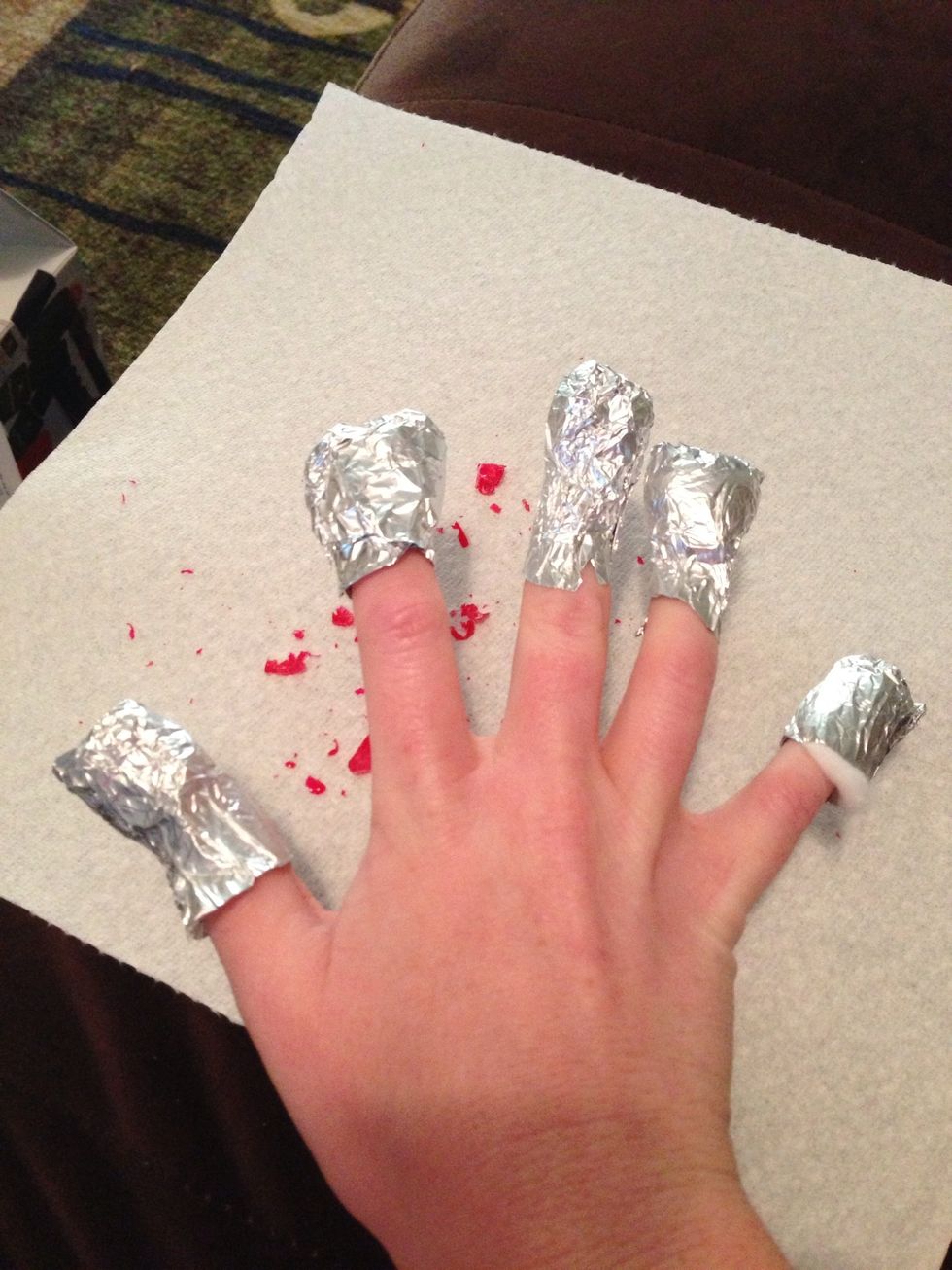 Repeat process on next hand. I actually just used the ones from my first hand and reused them.
Theres more then one way. I've used a straight bowl of acetone to soak my fingers in to get the gel off, but then my fingers were dry. This way the acetone is centered directly on your nail.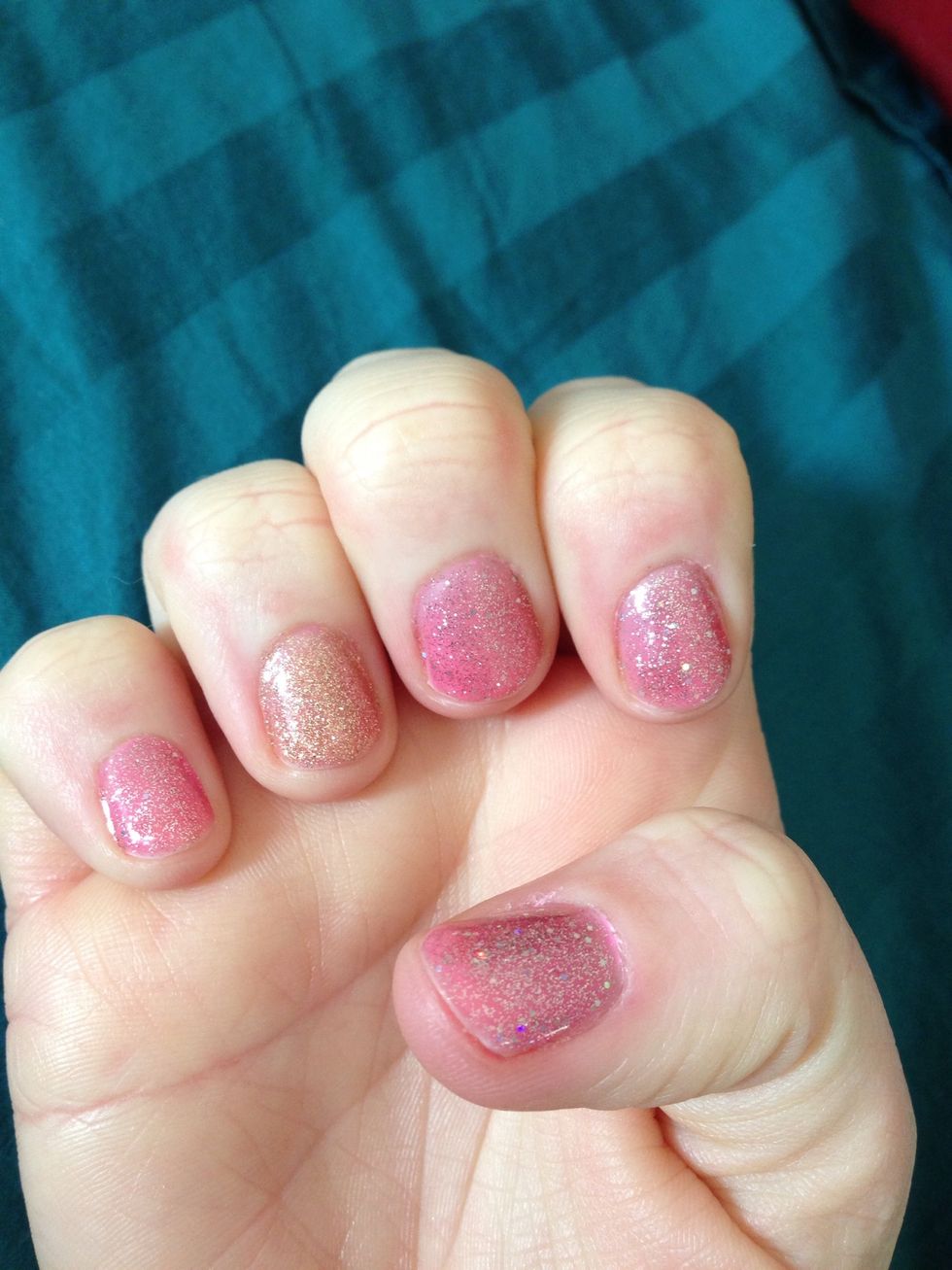 Now your ready for your next manicure and polish change :)
Tinfoil
Scissors
Acetone polish remover
Cotton balls
Nail file
Cuticle pusher