Your wife is out buying school supplies with your two oldest kids. You're at home in charge of the two youngest. (You have 4 kids in this scenario so suck it up.)
Your youngest decides she wants to color a drawer face in the absence of your wife which makes it a appear that you were watching Shark Week and not your kids. Don't panic. I've got your back.
Grab some rubbing alcohol and a paper towel or a handful of cotton balls. Actually, don't use cotton balls. She'll know they're missing.
Pour some rubbing alcohol on one portion of the paper towel.
Clean one swipe then move to a new part of the paper towel and repeat.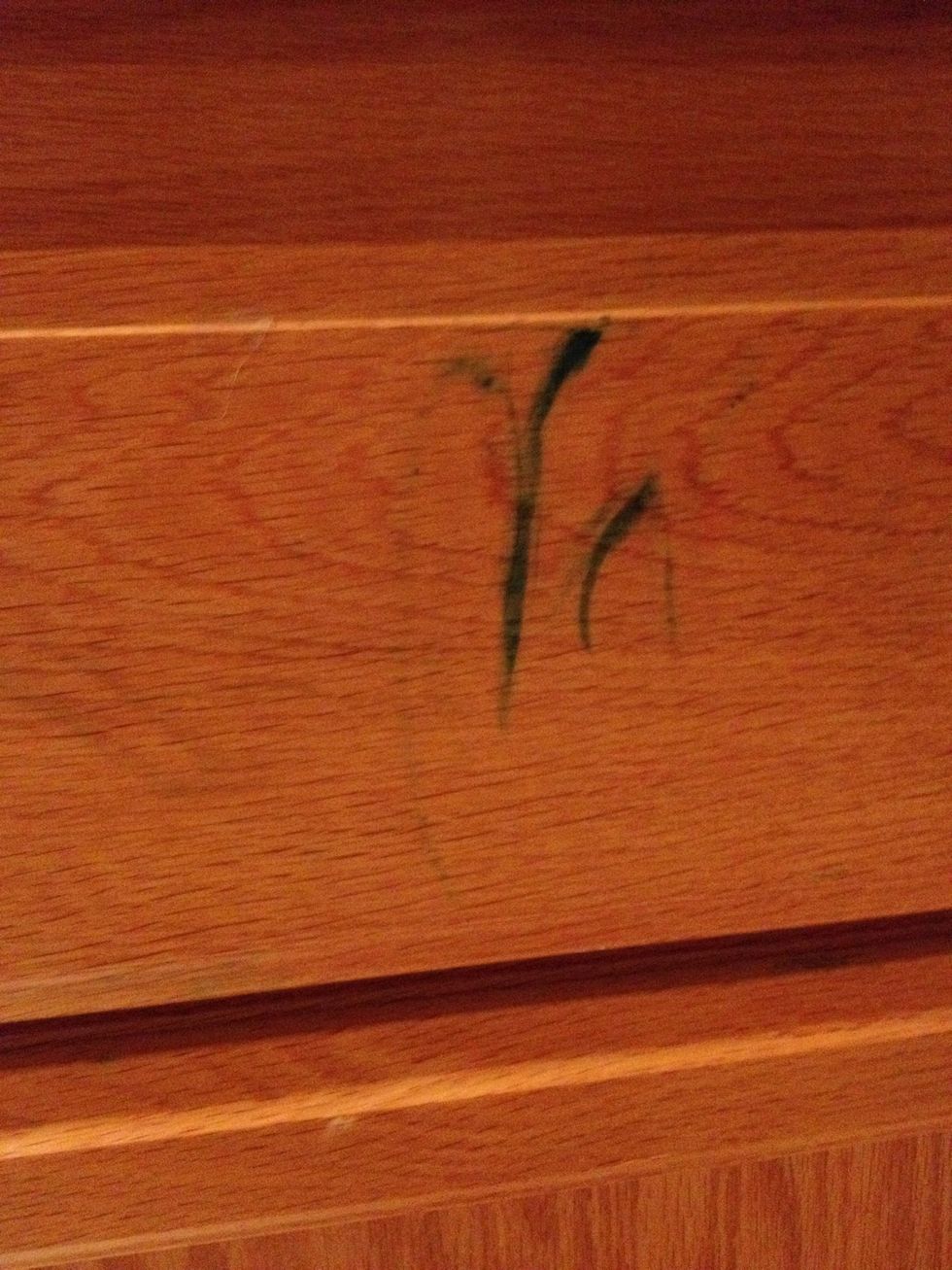 Almost done.
Like. A. Boss.
Now, wash the few dishes and leave them next to the sink. When you see her car pull into the driveway start working on the rest of the dishes. She'll think you rocked the whole dad thing.
Rubbing alcohol
Paper towel