Wash and dry car thoroughly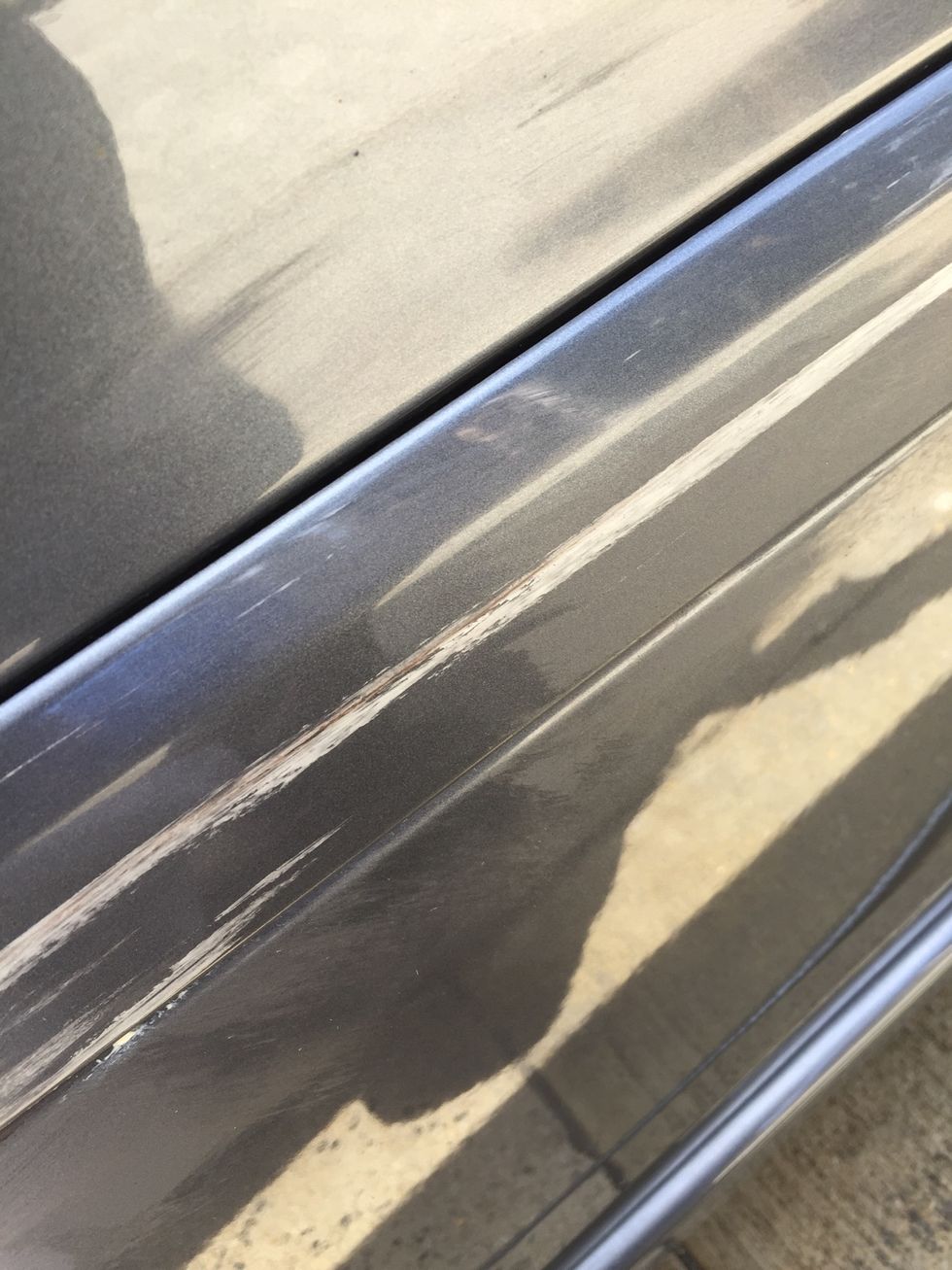 Paint scratches on car door
Apply a small amount of rubbing compound to towel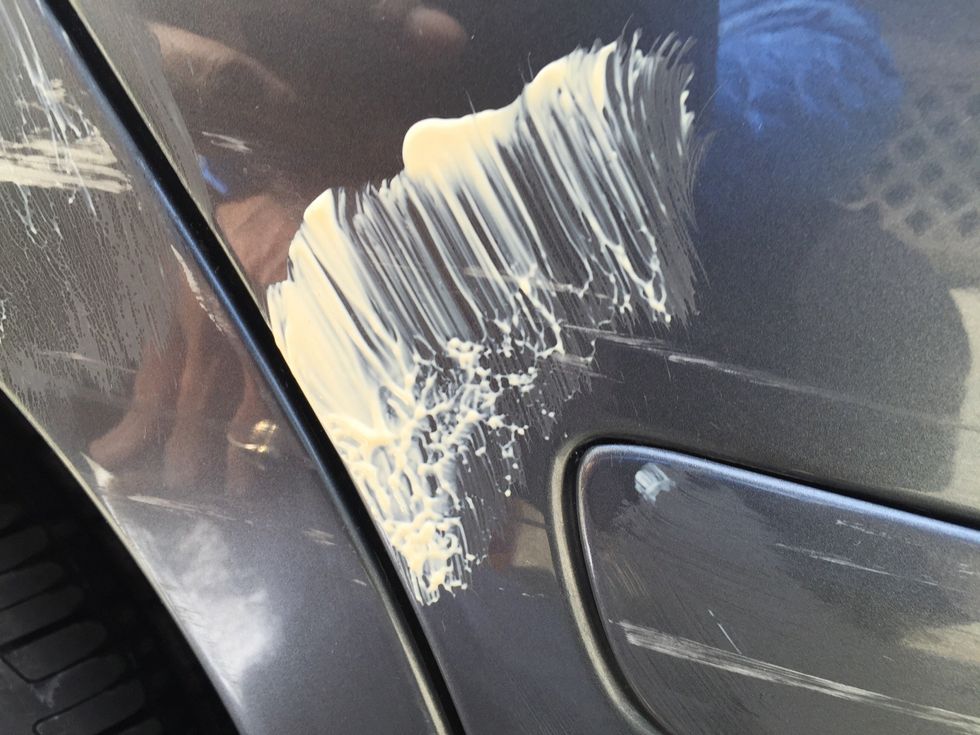 Applied rubbing compound
Apply compound to a small area where paint is scratched.
Some scratches removed. More work to do!
Rub in a circular motion. You should see some of the scratch begin to disappear.
Once that area is taken care of move to the next area. Use a different portion of the cloth to apply rubbing compound to the next area.
Towel used to apply Rubbing Compound and remove scratches
Once all areas have been worked on use a soft cloth to remove any remaining compound and buff to a shine.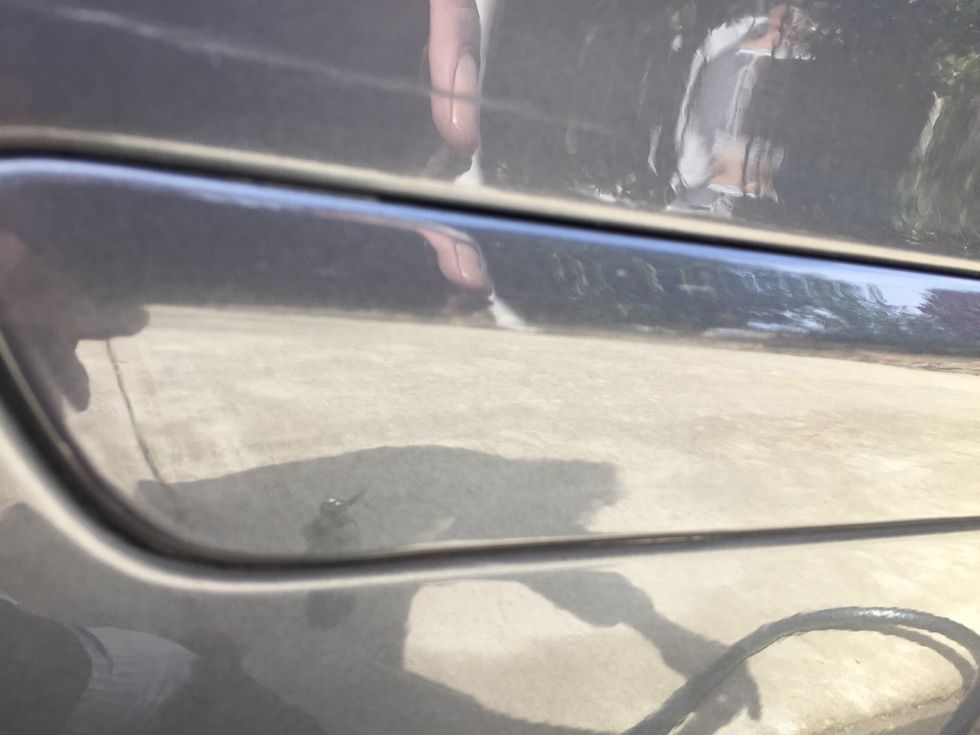 Cleaned area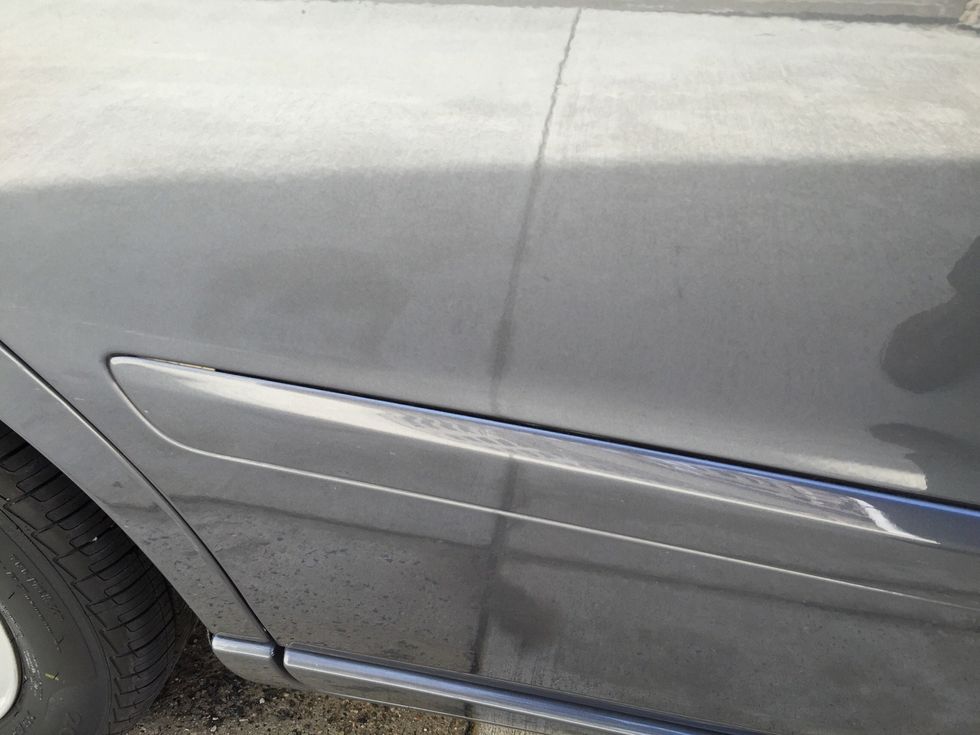 Entire area free of scratches, cleaned and buffed.
Rubbing Compound
Clean Soft Towel