How to remove a vanity faucet
Need to remove a bathroom faucet? Here is a guide for you.
31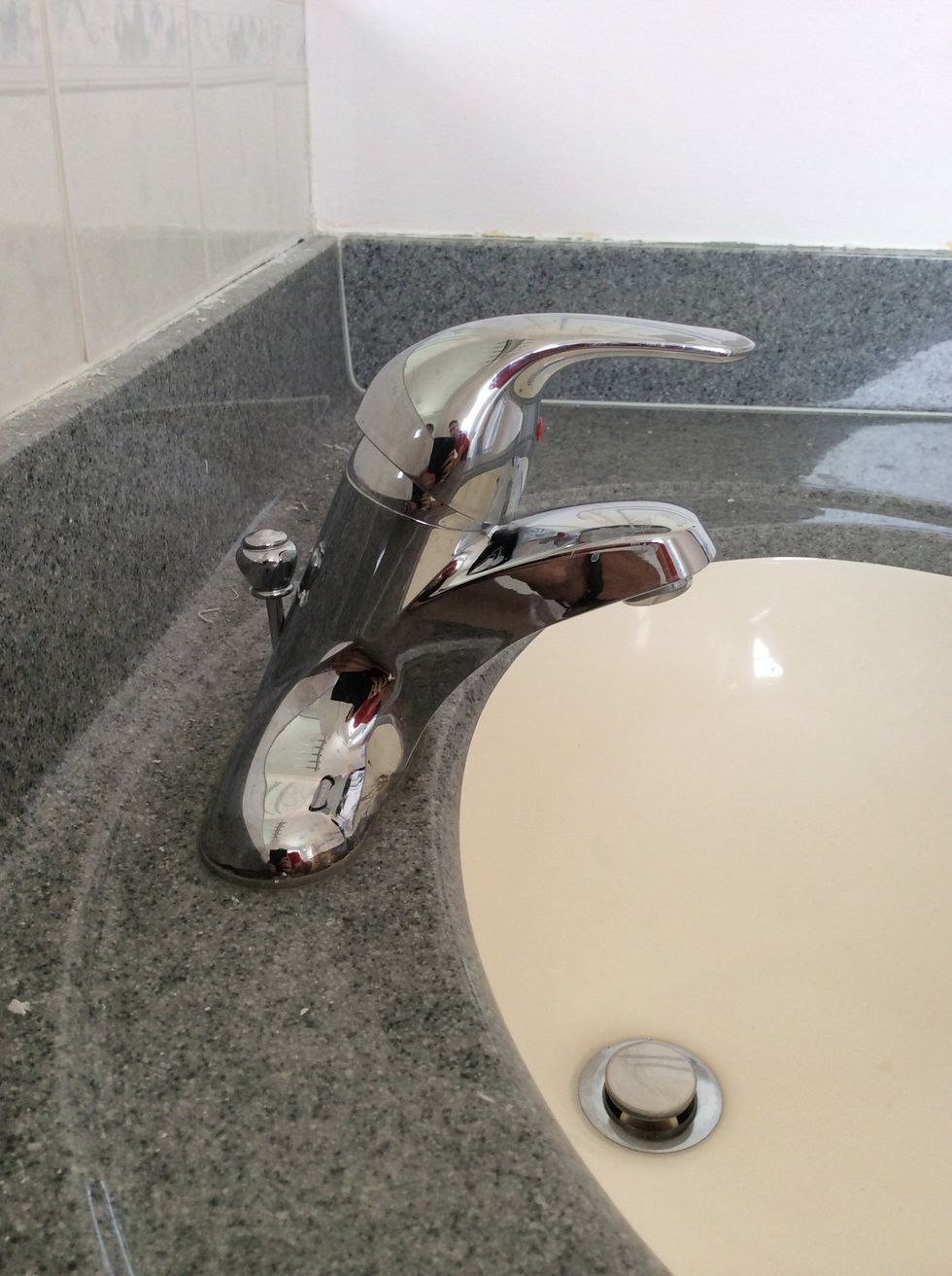 Existing faucet to be removed.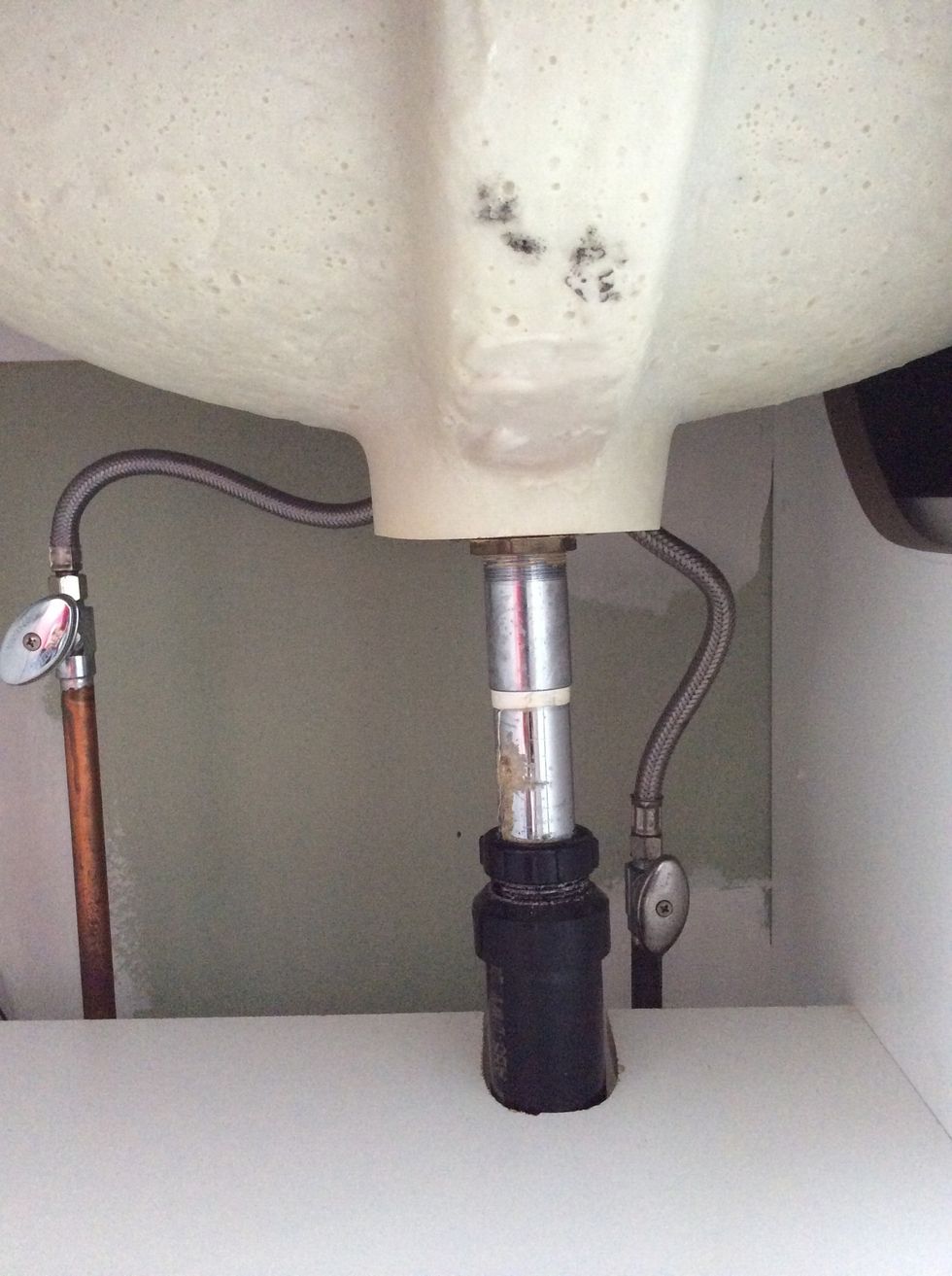 First, shut off the water supply. Turn the handles clockwise and turn on the tap to make sure the water is off before disconnecting the braided lines.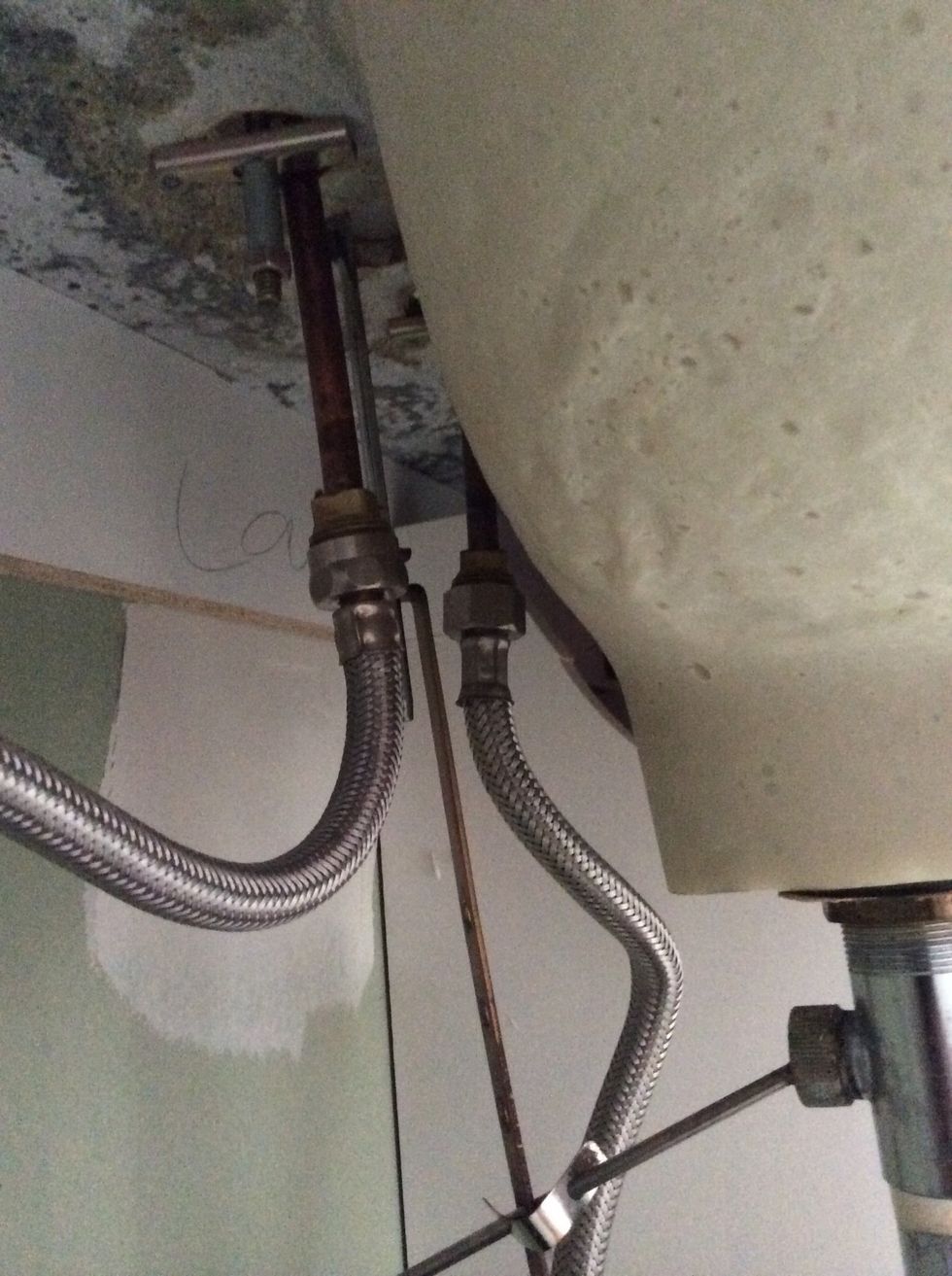 With the adjustable wrench, loosen the two silver nuts connected to the faucet pipes behind the sink. Once loose, hold a cup under each as there will be a little water in the lines.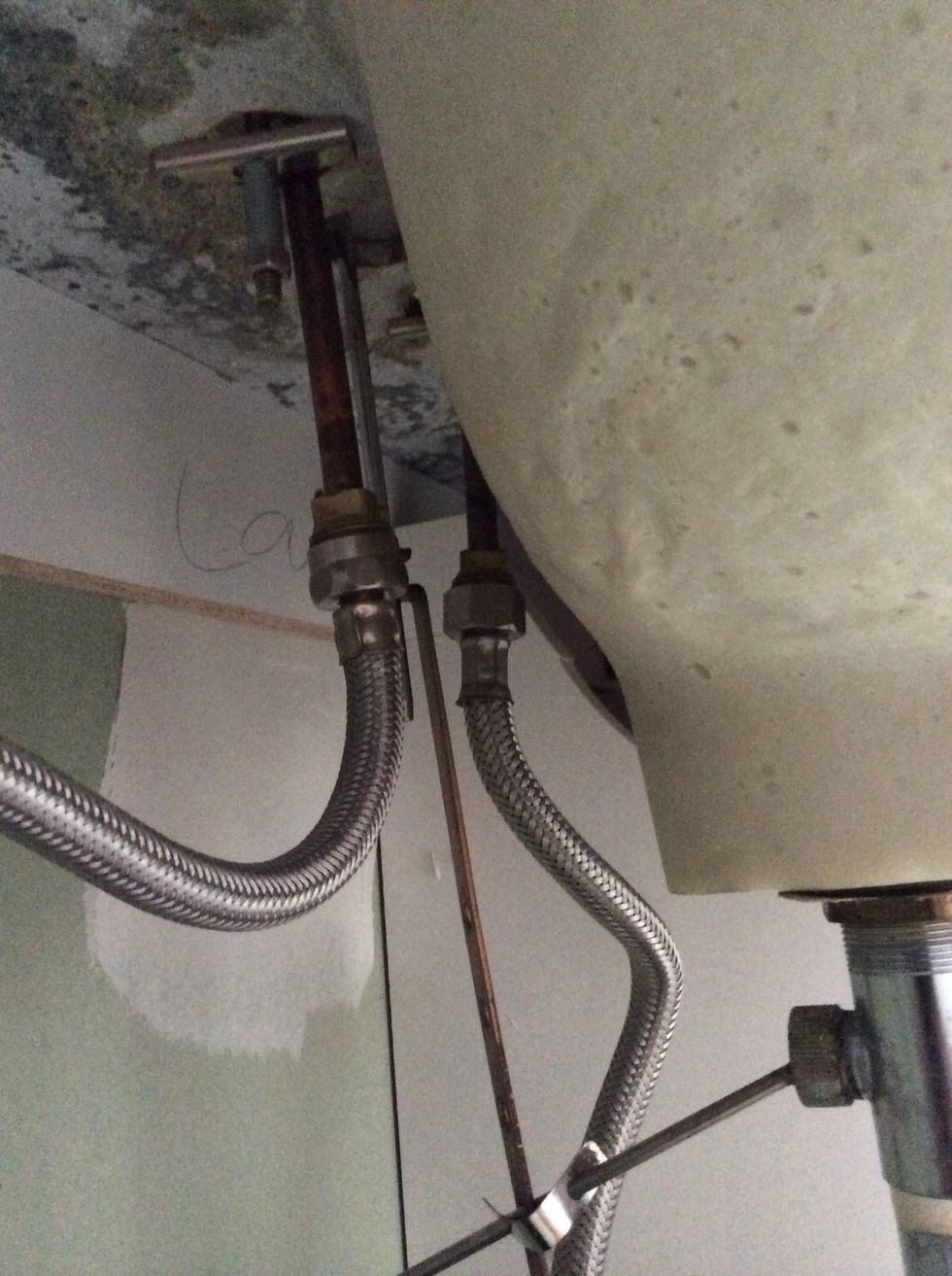 With the cup or pail, hold under the faucet pipes and turn on the tap to allow water to drain. Disconnect the drain lever and then loosen the two small nuts that secure the faucet under the counter.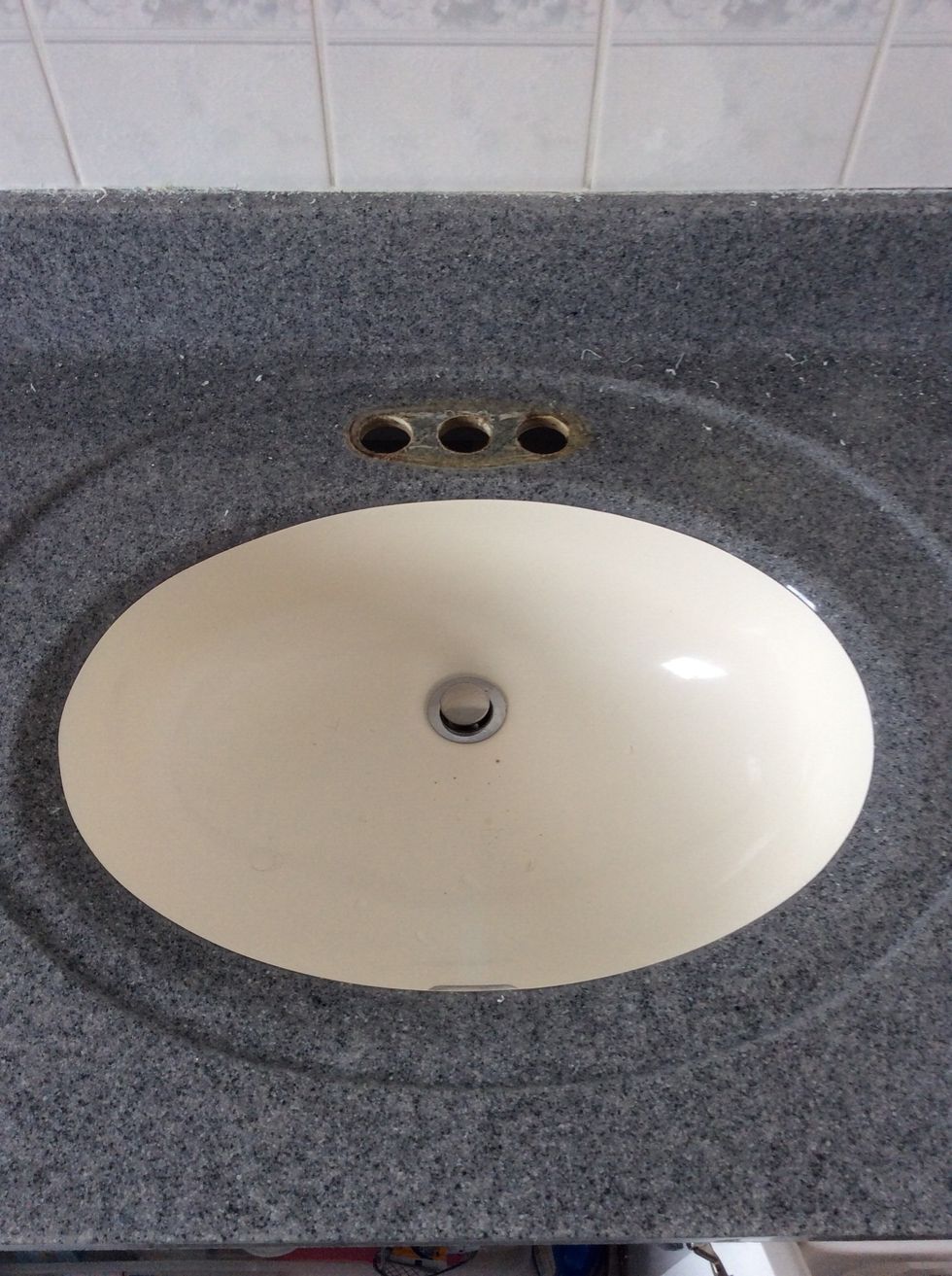 With the brackets, water lines and drain lever removed, pull out the faucet.
1.0 Adjustable wrench
1.0 Small pail or cup