The Reminders app is very powerful but has some limits. This Guide is a workaround — allowing you to create a reminder at any location.
10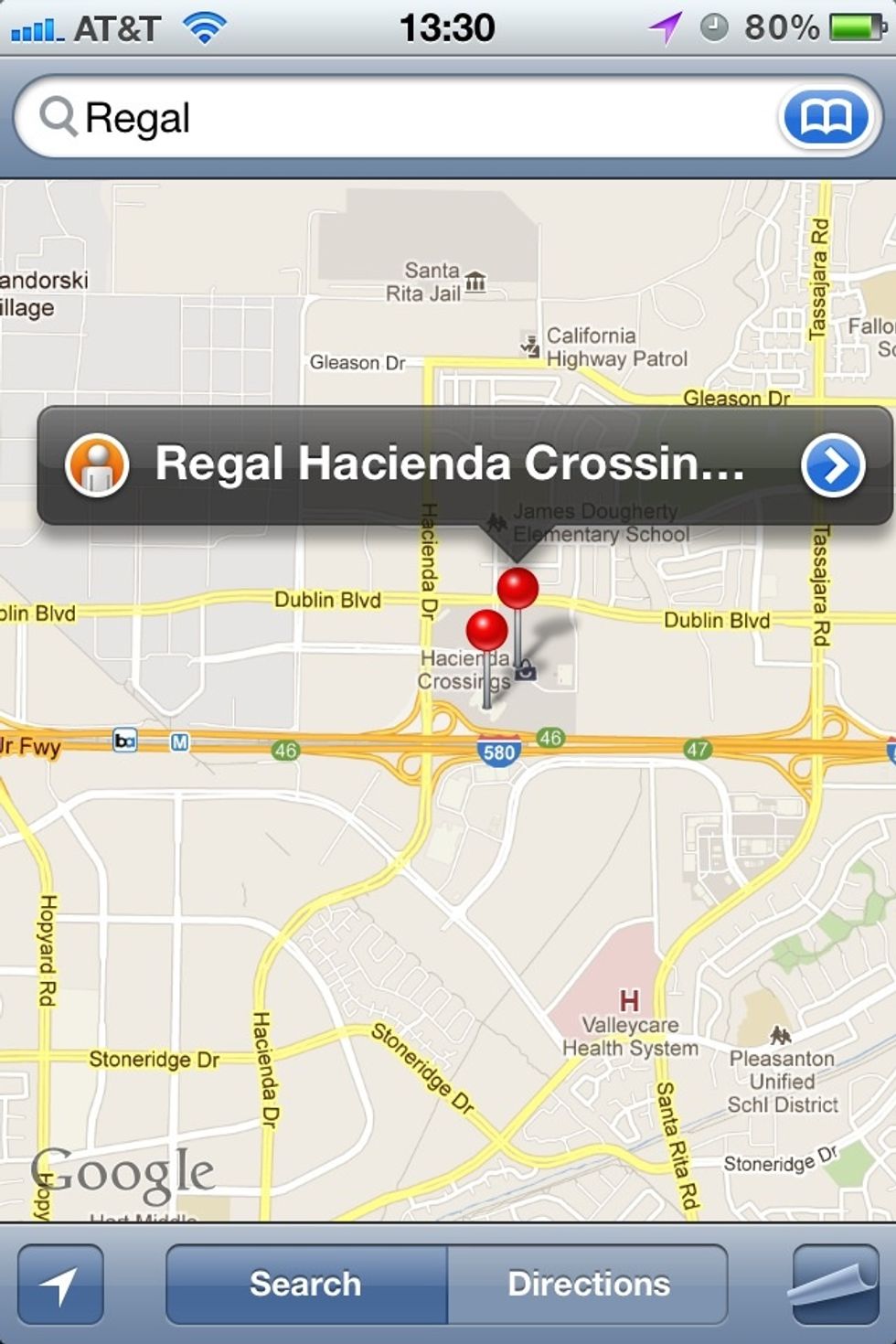 First, locate the store (or area) in Maps. Then tap the blue arrow (>) to pull up the location details.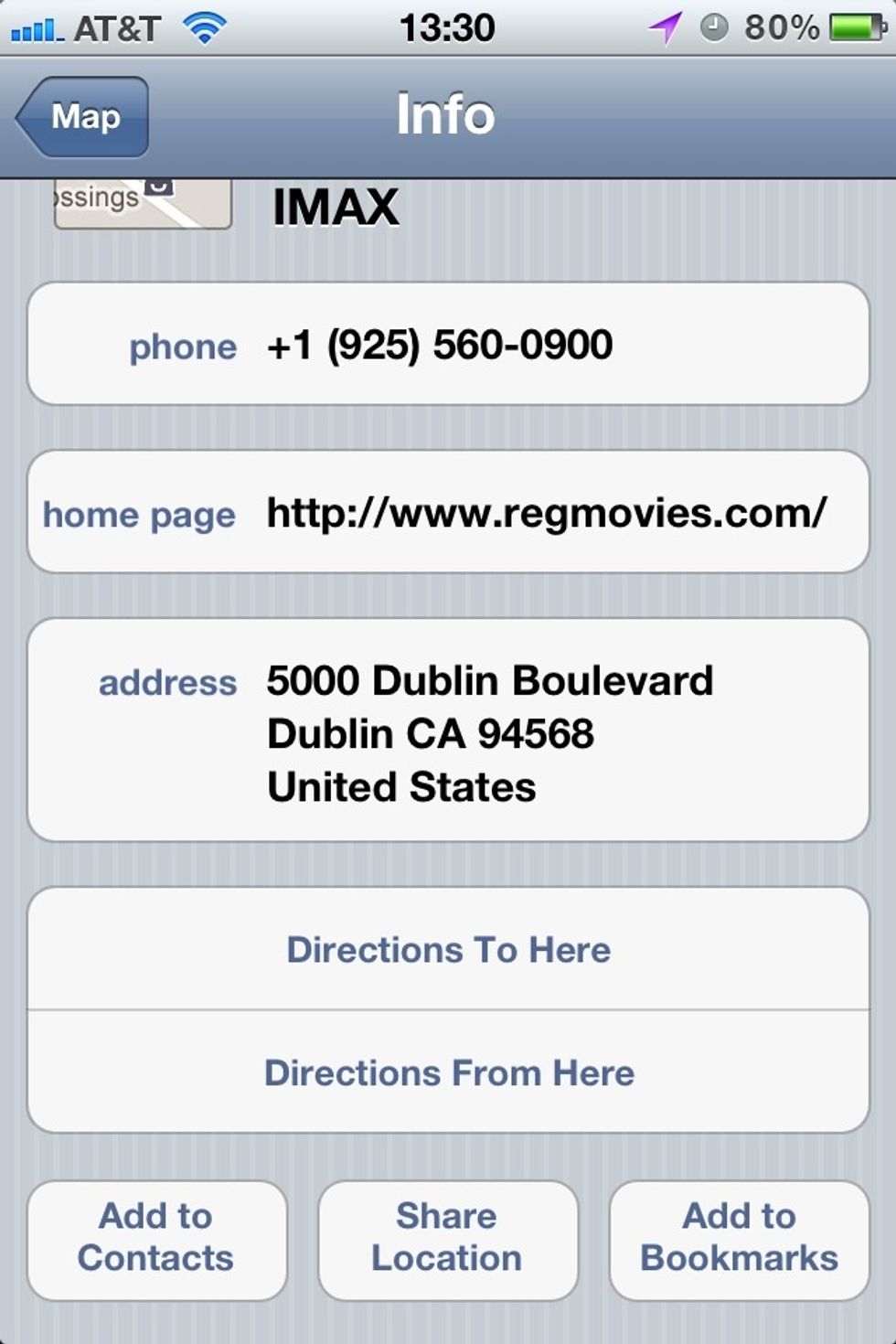 Tap "Add to Contacts". (Seems odd to add a location as a contact just for a reminder, but that's the only way to do this on iPhone.)
Tap "Done" — the Address Book on iPhone will be populated automatically.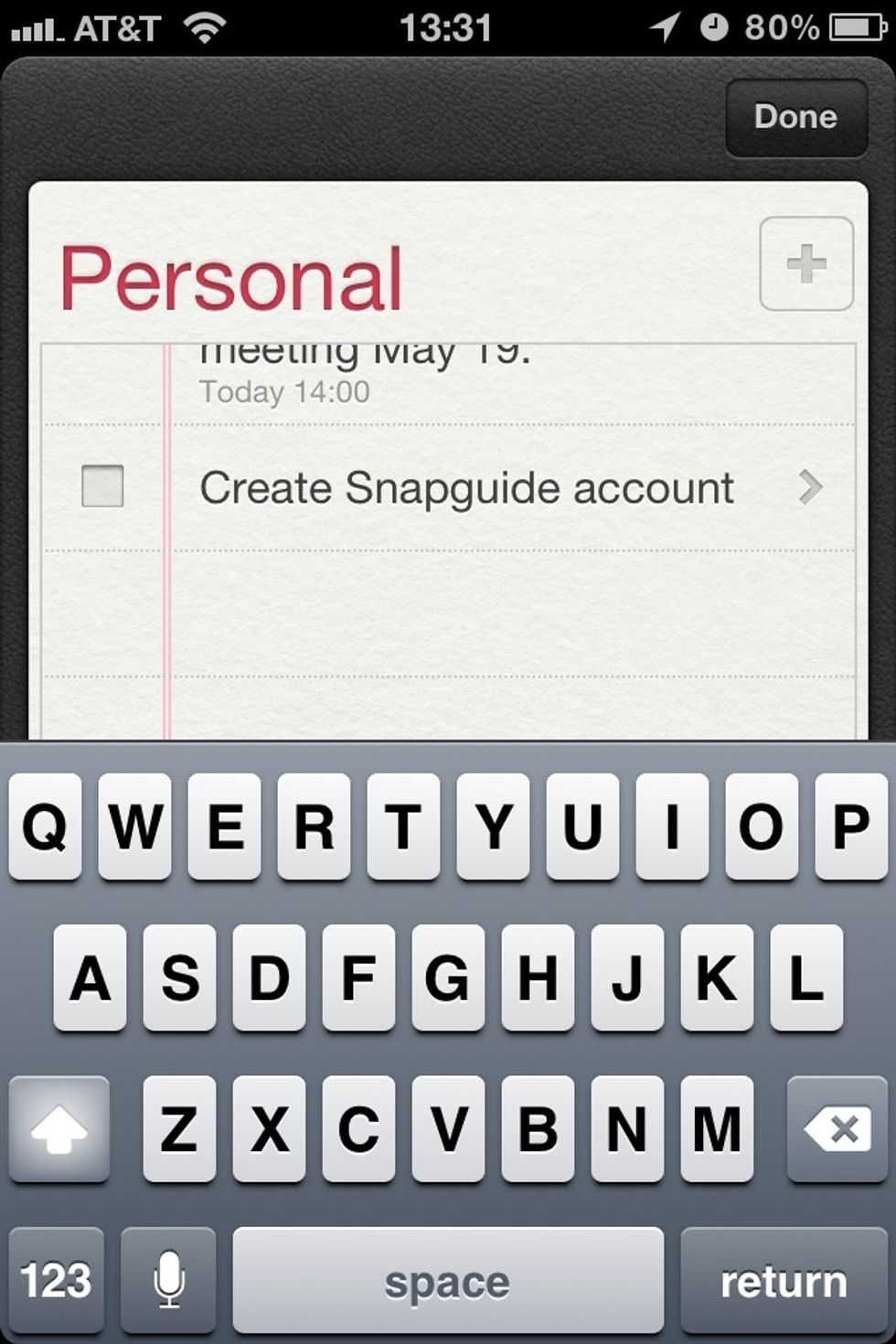 Now, open the Reminders app and tap add (+).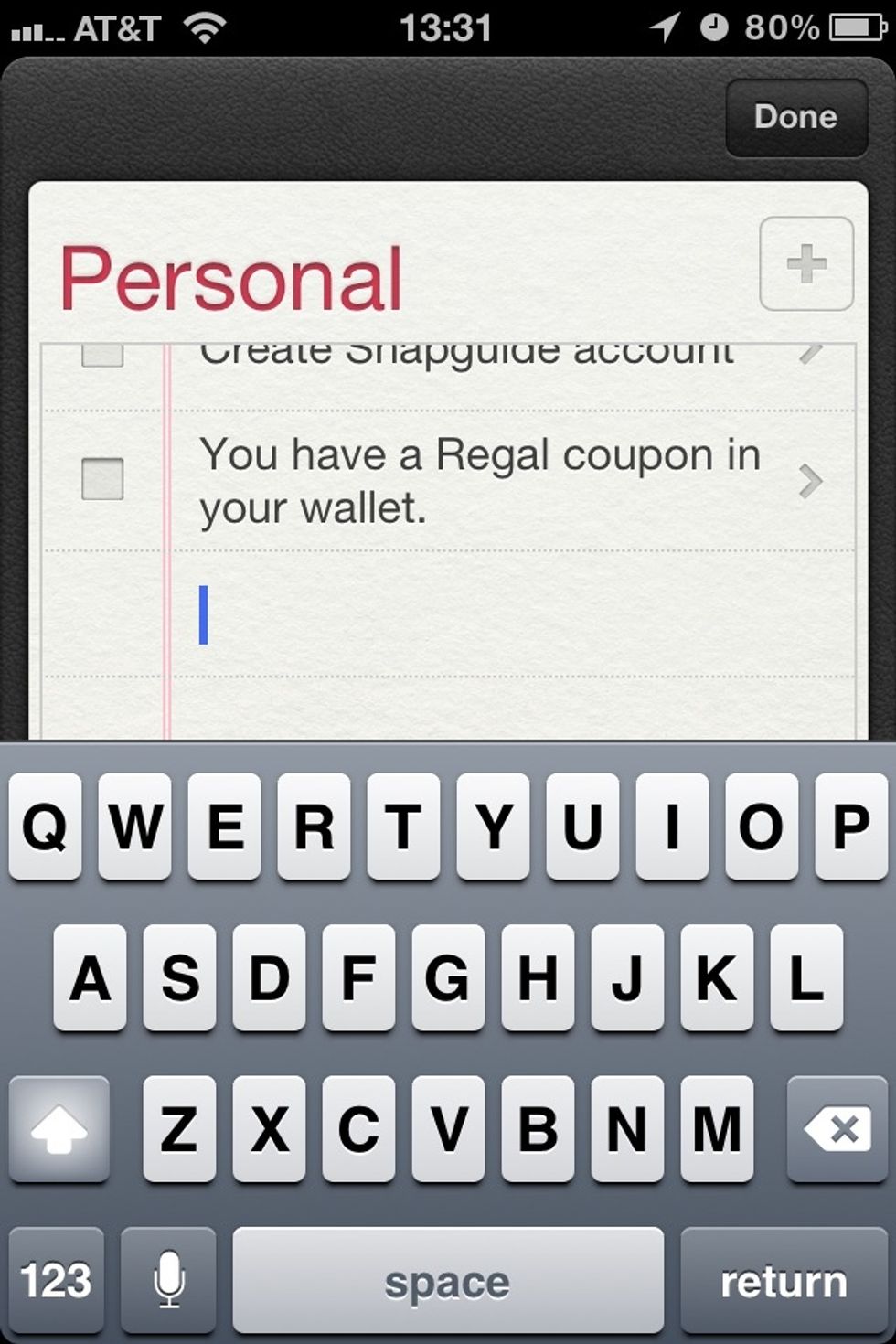 Write a phrase that you want to appear in an alert when you arrive at the place. Be creative, you're talking to your future self.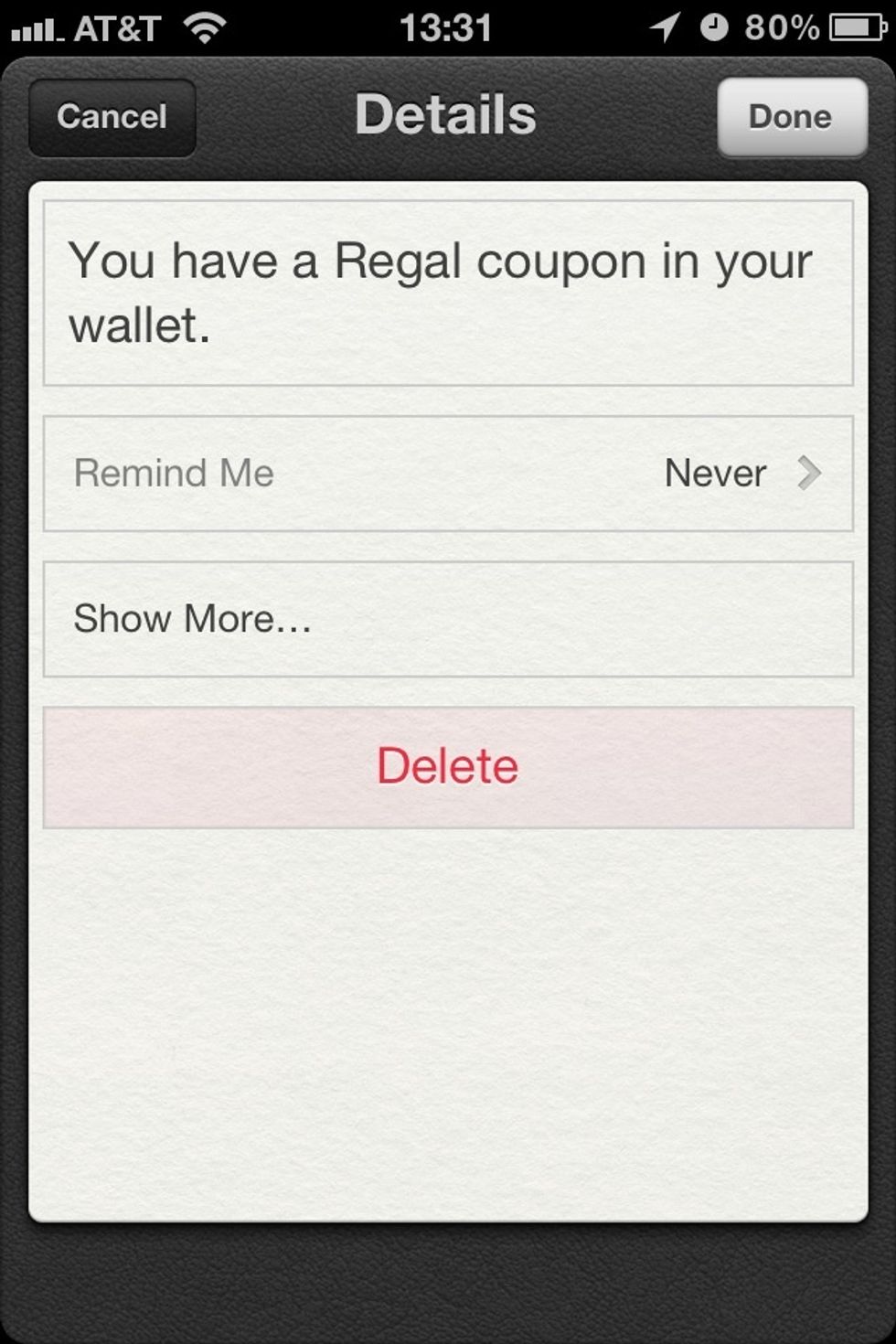 Tap "Show More" to use location as an input for your reminder.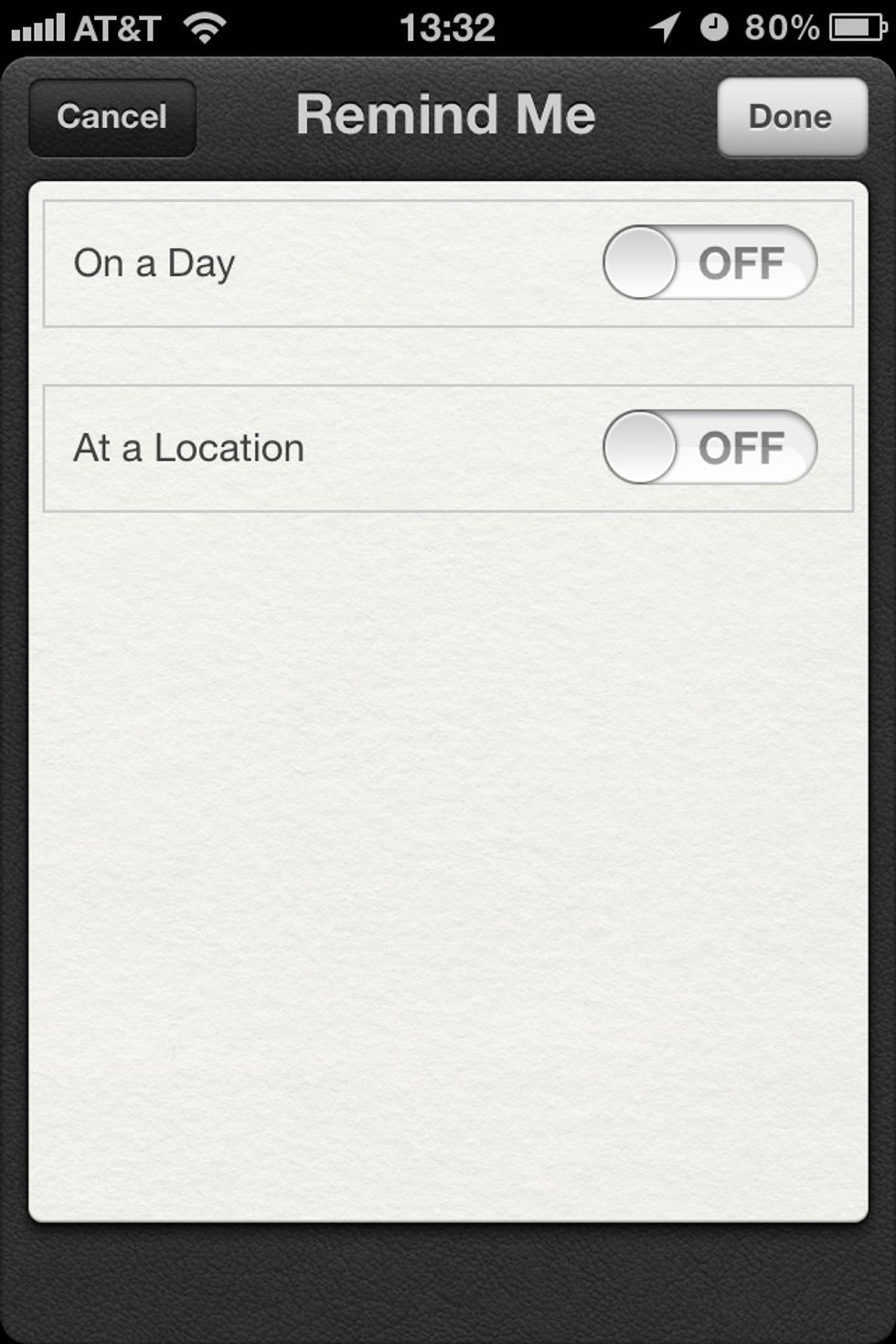 Turn on "At a location"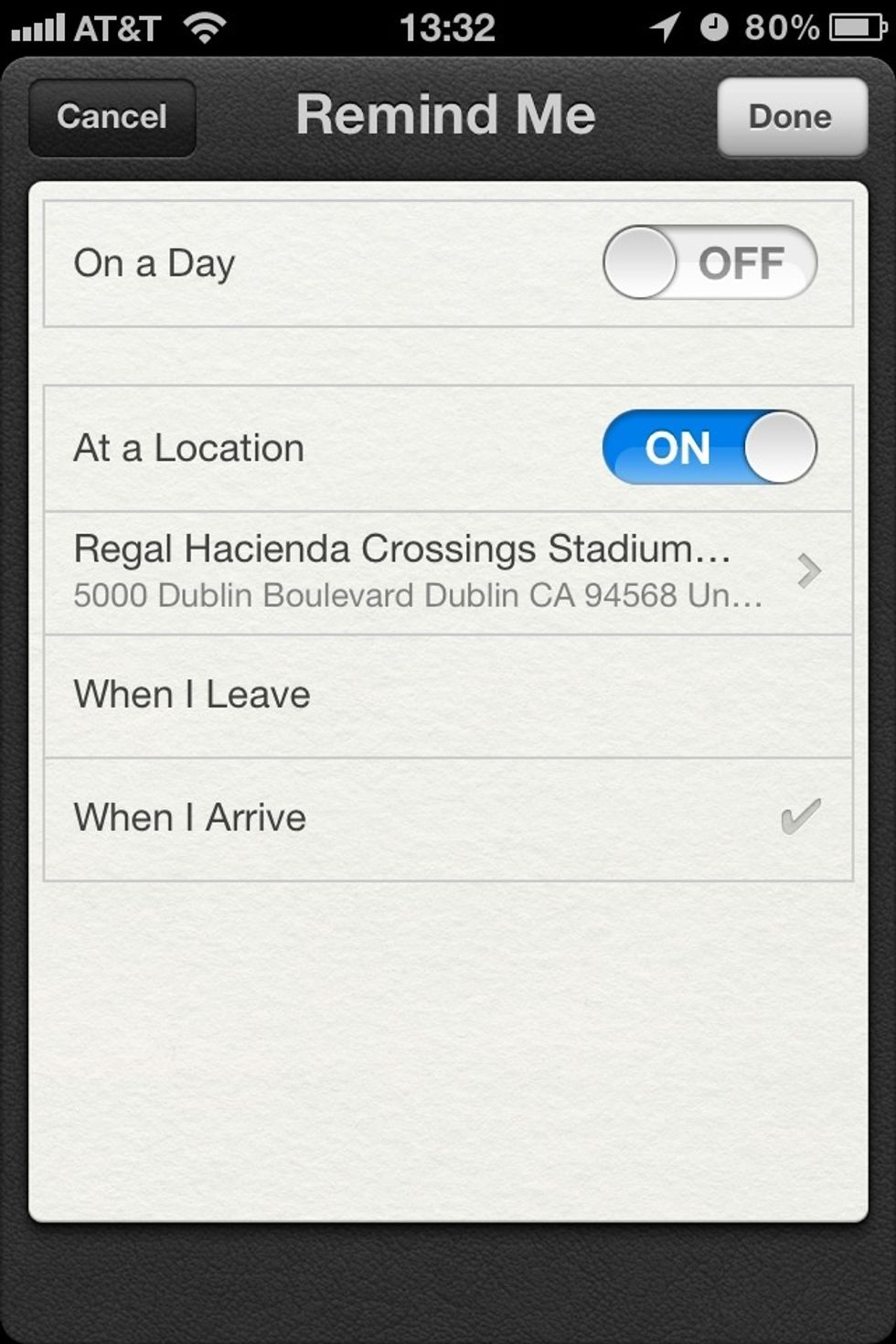 The default will be set to your current location. Now just select the address from your Contacts.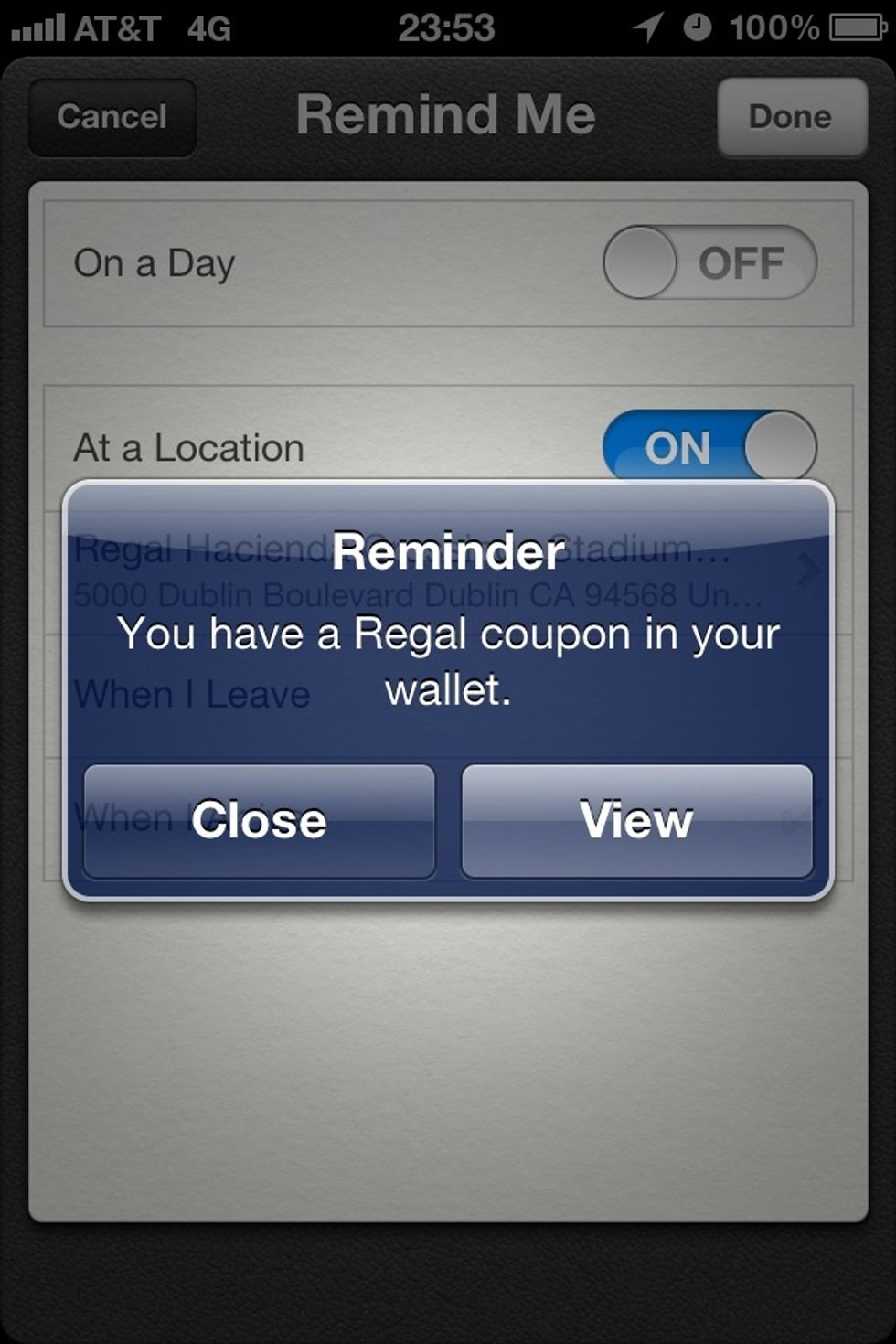 When you arrive at the remembered location you'll get a note from your past self. Thank you past self!
iPhone 4S
A coupon, a gift card, or anything really.