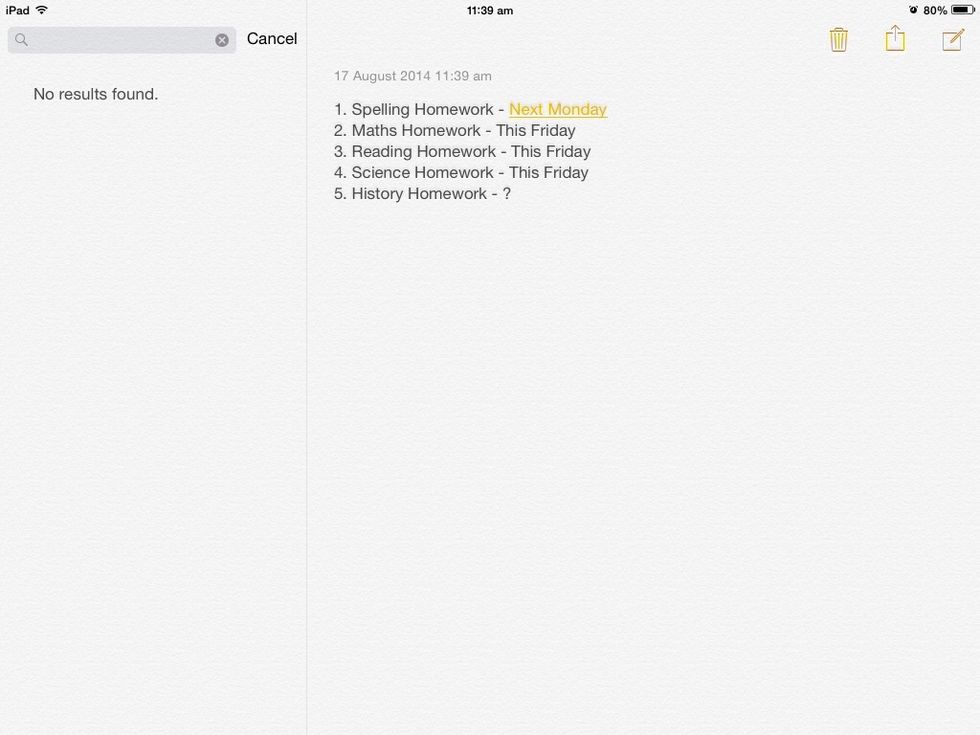 At school, make a list of all the homework you have. Ask your teacher, then write down what you have to do and when it is due on a note pad or diary.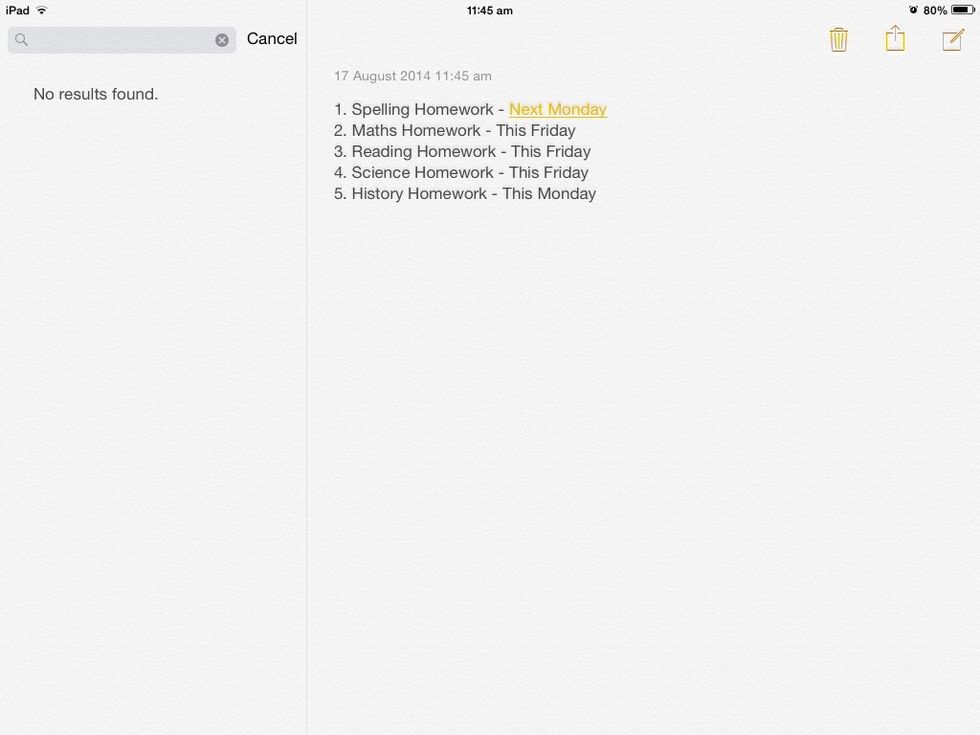 If you forget when something is due or if you have homework for a certain subject, double check with a fellow student or a teacher, and add it to your list.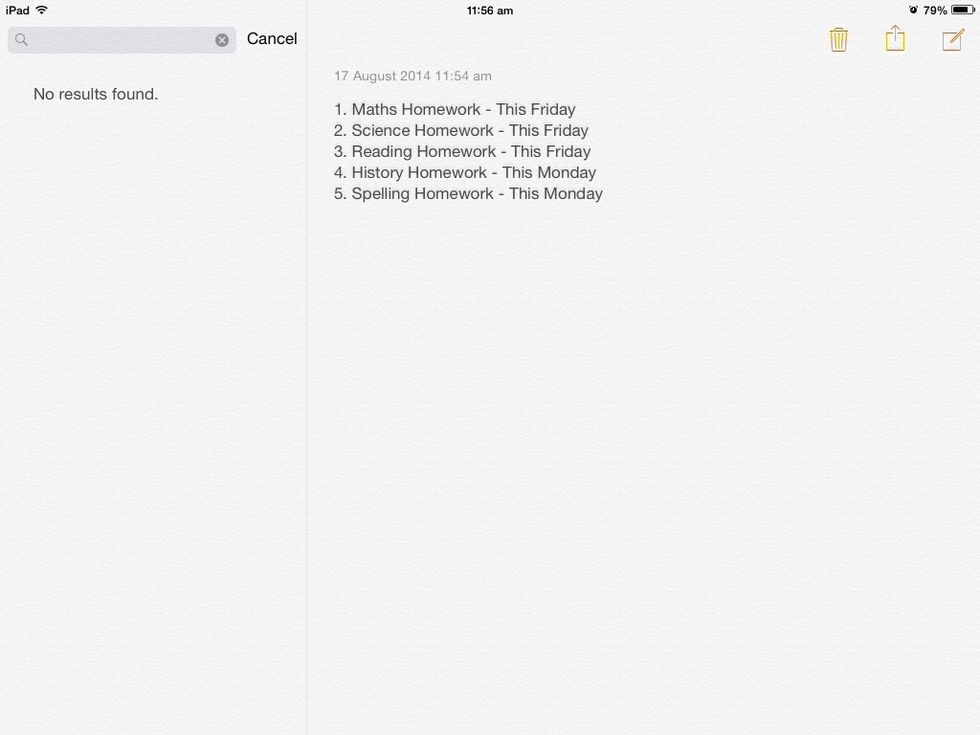 Once everything is gathered and written down, sort it into the order you want to complete it in. It's up to your preference, but I would usually complete homework that is closer to being due first.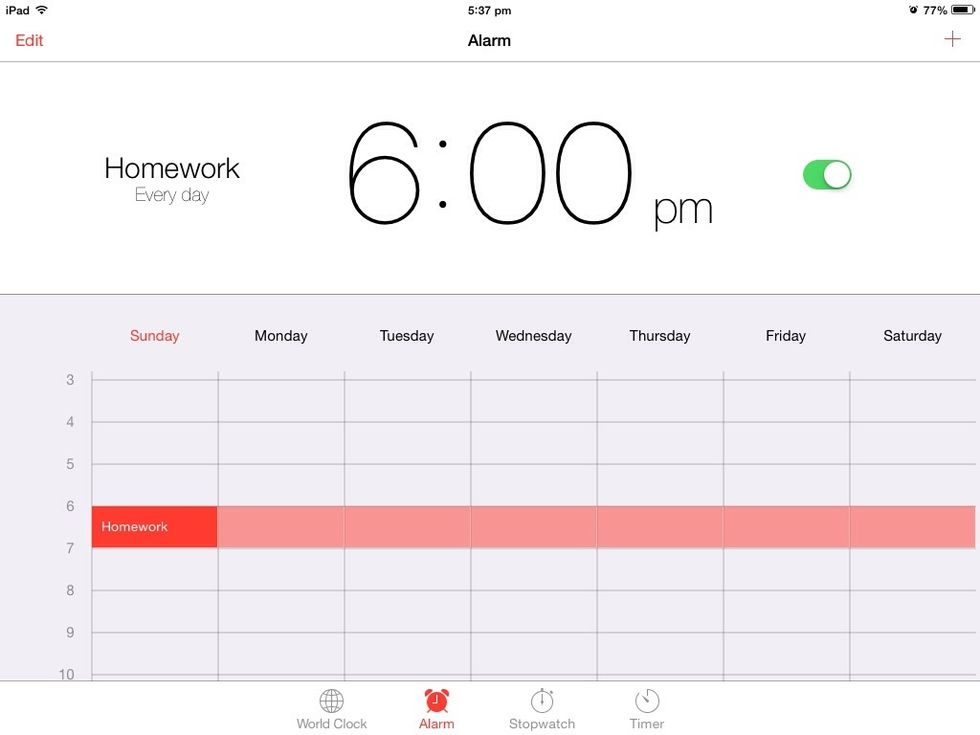 (optional) If you have an iPad, set an alarm everyday reminding you to do your homework. Set it at the time you would usually do your homework.
(optional) On the iPad, there are many apps that will help you remember. Consider downloading some off the App Store, as they will tell you when it is due and help you prepare.
After some time of repeating this process, you will come to the stage when you may not even need an alarm or list. Soon, you may be able to do it without any need for preparation.
It's hard to teach you the drive to do it, but hopefully this guide will have helped you remember to do your homework! Thanks for reading (and watching)!
1.0 Yourself
1.0 (Optional) An iPad
1.0 A Note Pad
1.0 Your Homework
1.0 Diary