I found this amazing chair at a thrift shop. It sat in my living room staring at me until I finally decided to give it some make up to match my vanity.
23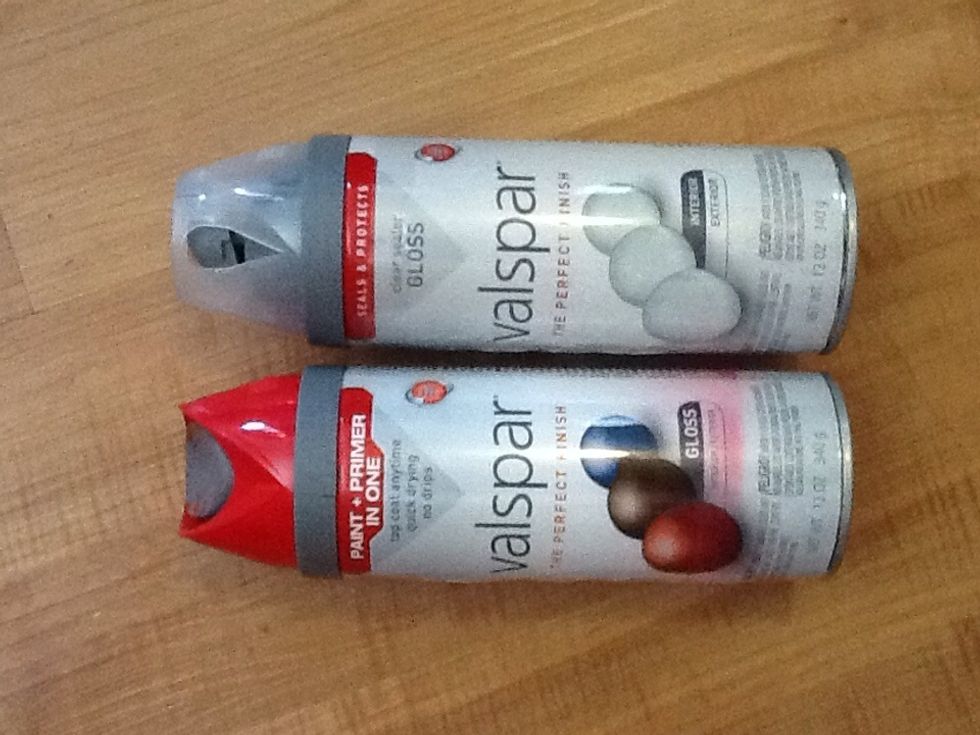 This is the paint I chose to use on this project.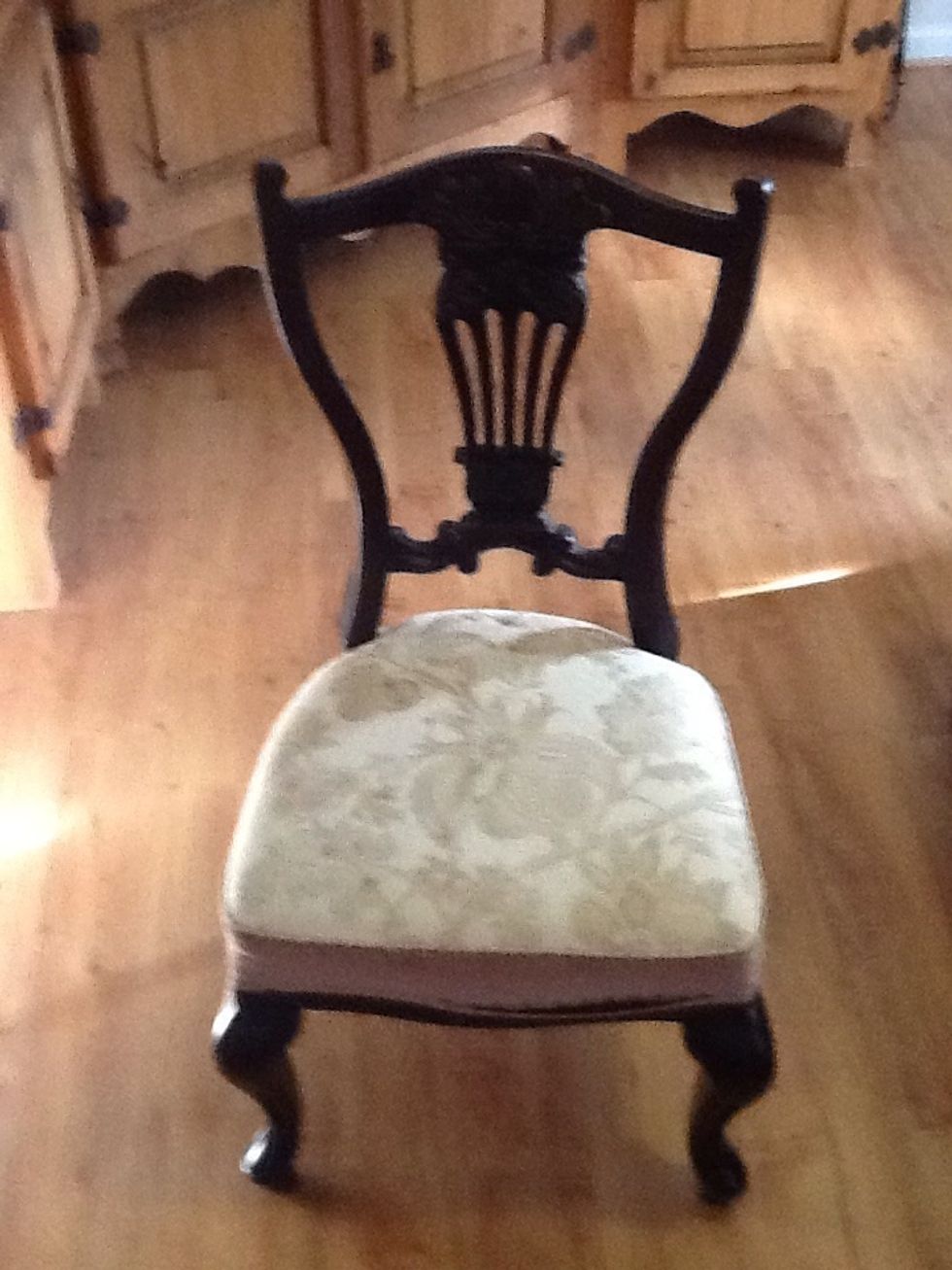 Find your project volunteer. This fabric was dried out and crumbling off the chair.
I used a recycled plastic bag to cover the top of the cushion. I just tapped it down and got it ready for the first coat of paint.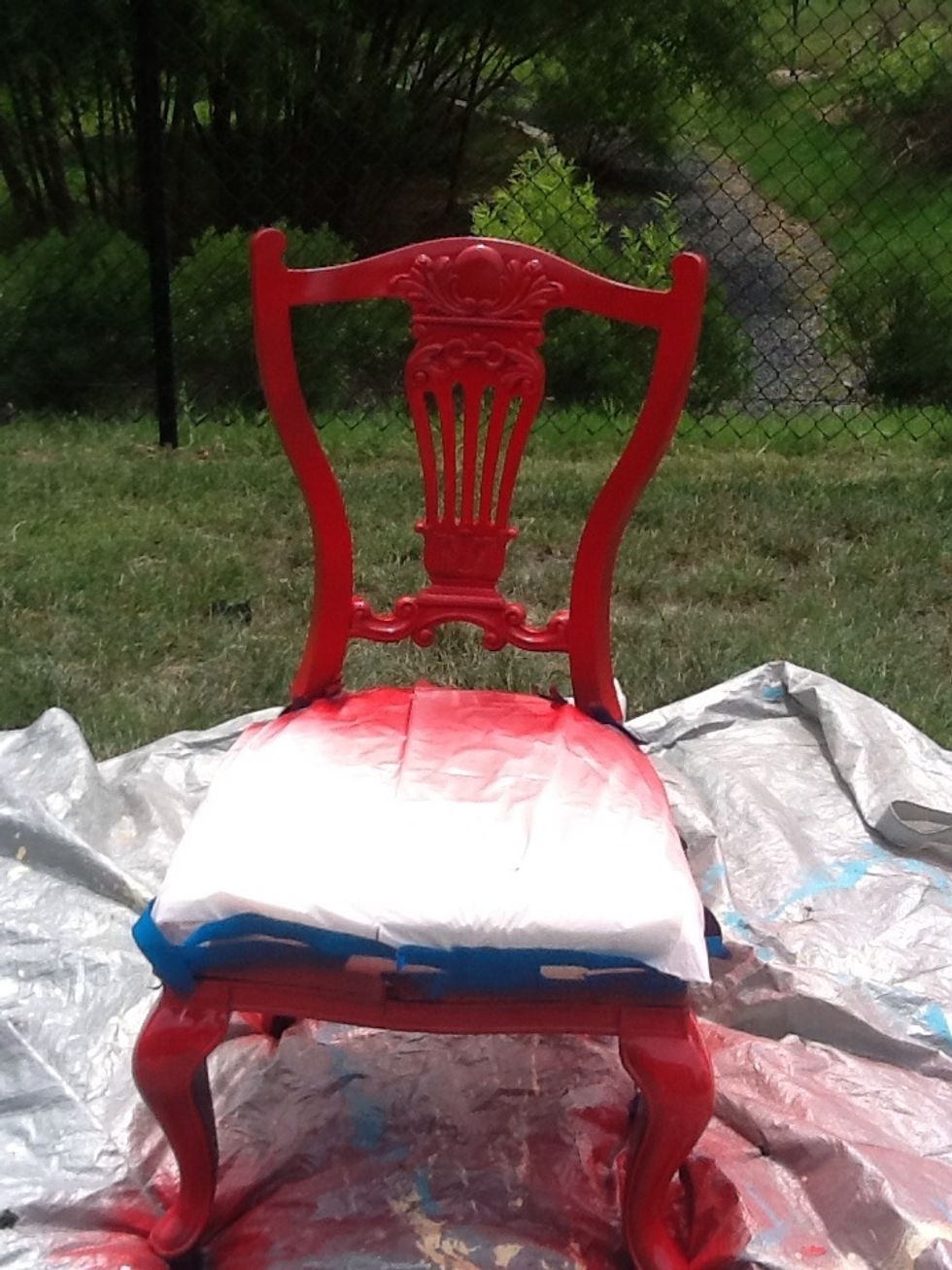 I sprayed the chair with two coats of paint. I let the coats dry over 24 hours before putting the next one on.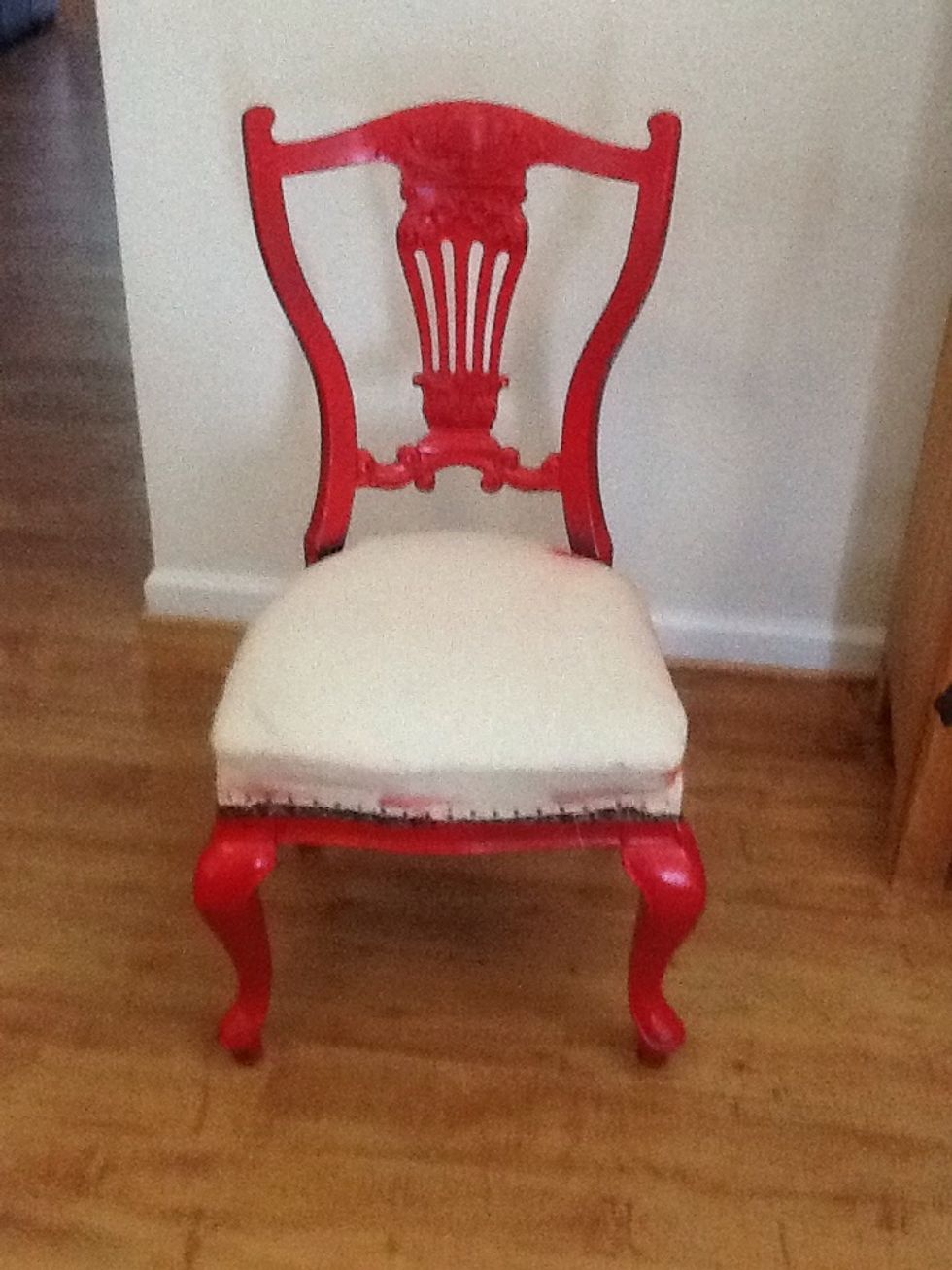 This is how the cushion looks after I pulled the plastic bag off. Not perfect but that's okay! I'm gonna put fabric on top of it.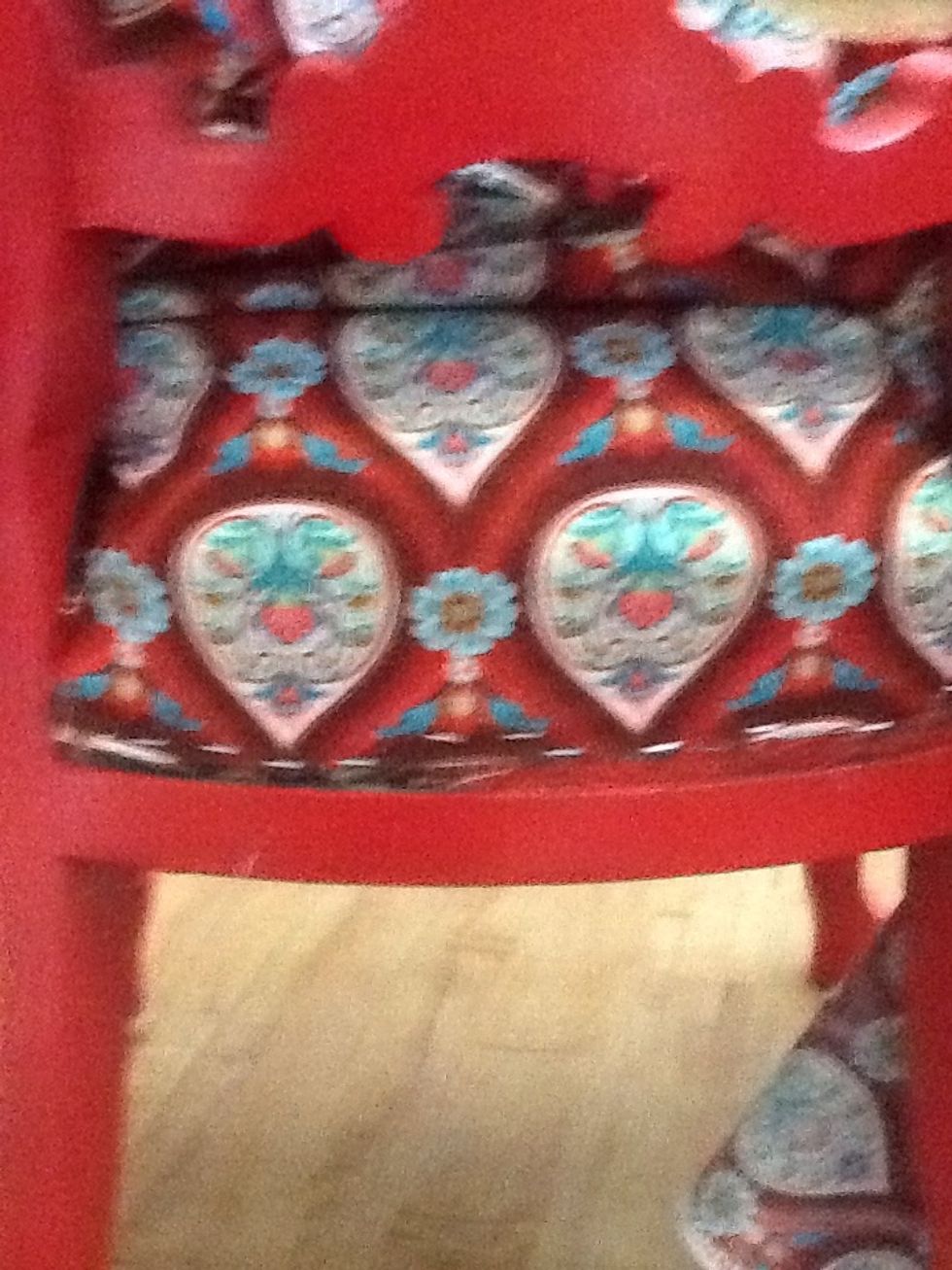 Cut your fabric about an inch bigger than your going to need it to be. Fold the edges in and staple them the to frame of the chair. Try getting as close to the frame as possible.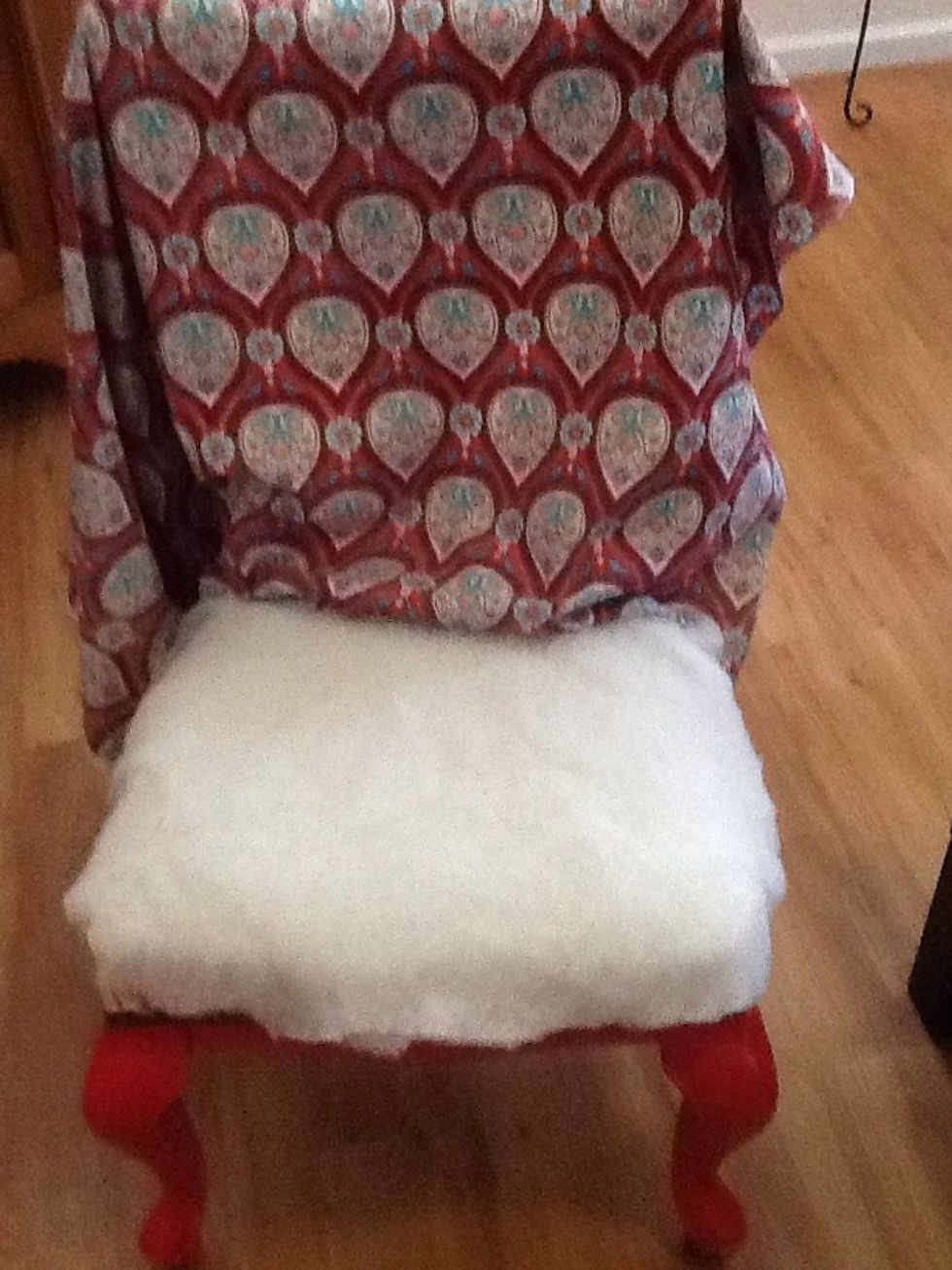 Staple the back portion of the fabric then add your layers of batting. I added three layers before stapling the fabric completely down.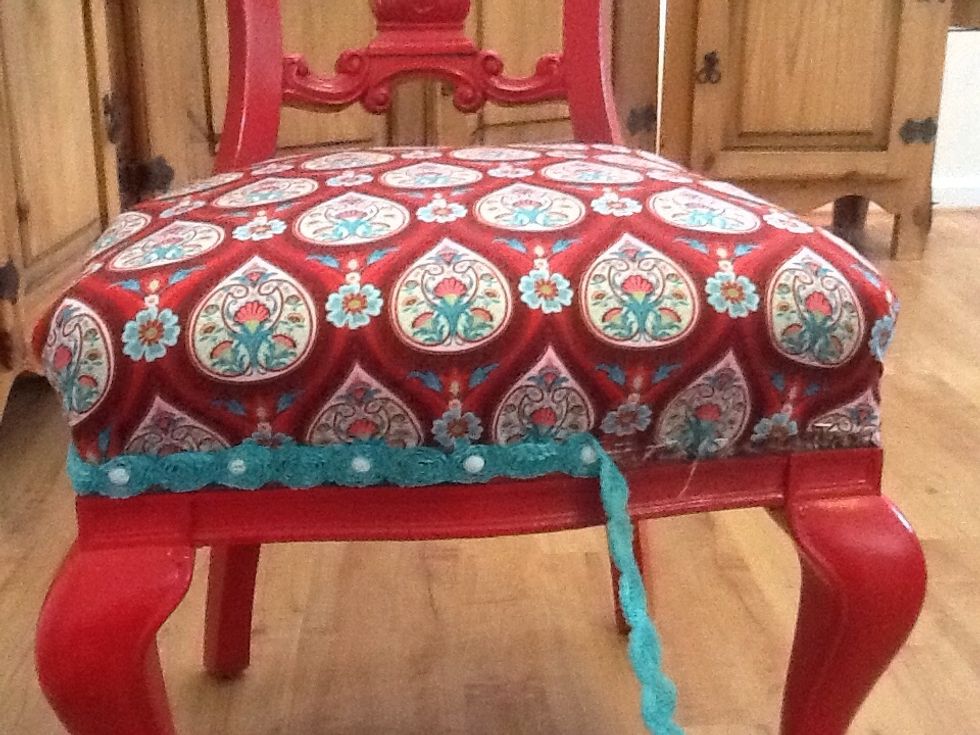 Once the fabric is stapled down, add your ribbon with upholstery tacks. I loved this ribbon!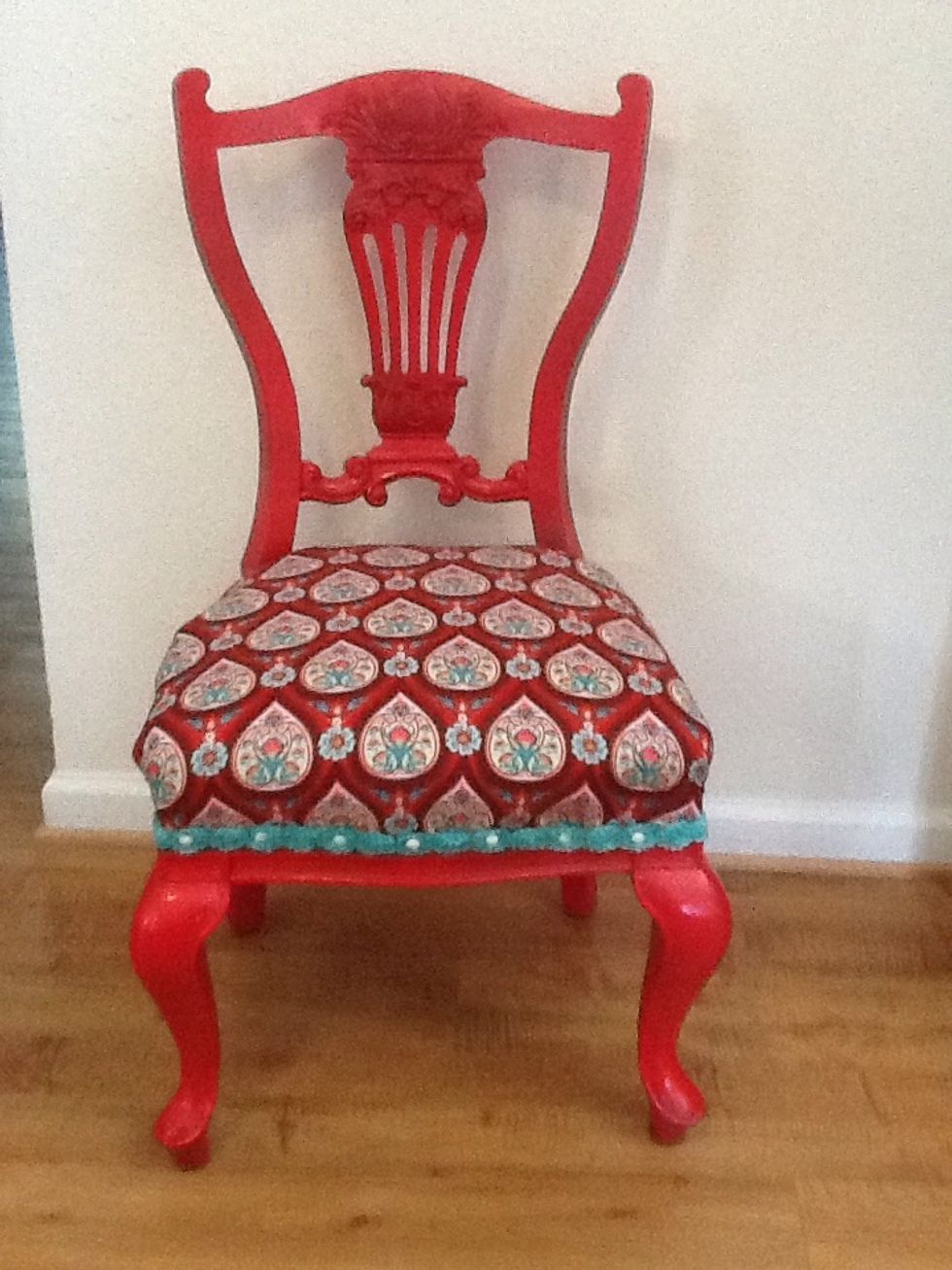 This is how the gorgeous girl turned out! I think she is sooo cute!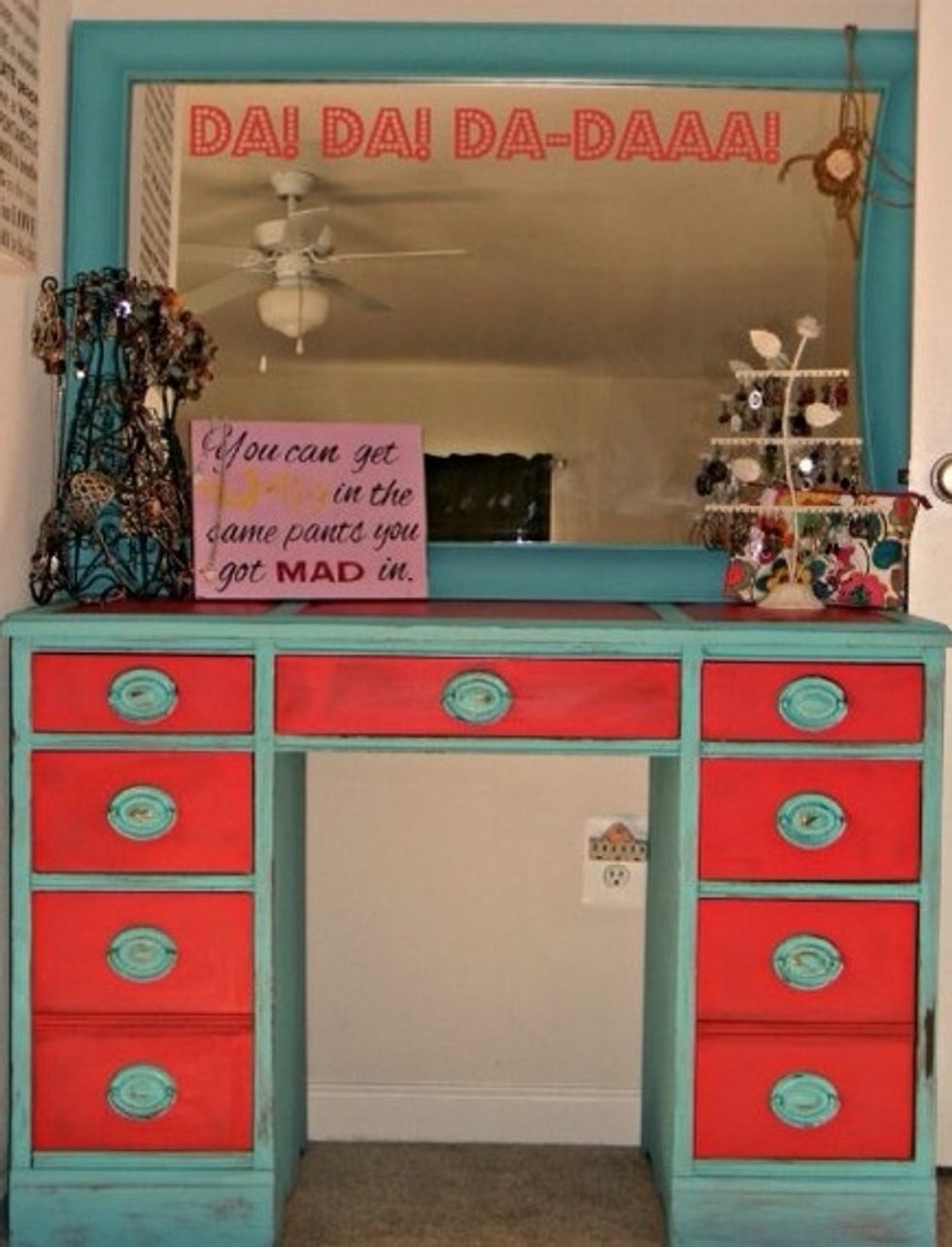 And this is her new friend! Won't they go great together? To find more fun project, check out my page at www.facebook.com/Sassyfrassycrafty.
2.0 Valspar paint and primer spray paint
1.0 Valspar clear gloss protection sealer
2.0yd Your favorite fabric
1.0 Batting for chairs
1.0 Upholstery tacks
1.0 1/4 staples for staple gun
2.0yd Ribbon
1.0 Staple gun
1.0 Hammer