How to reinstall is900 base unit at cnh curitiba
Reinstall Is900 Base Unit at CNH Curitiba
10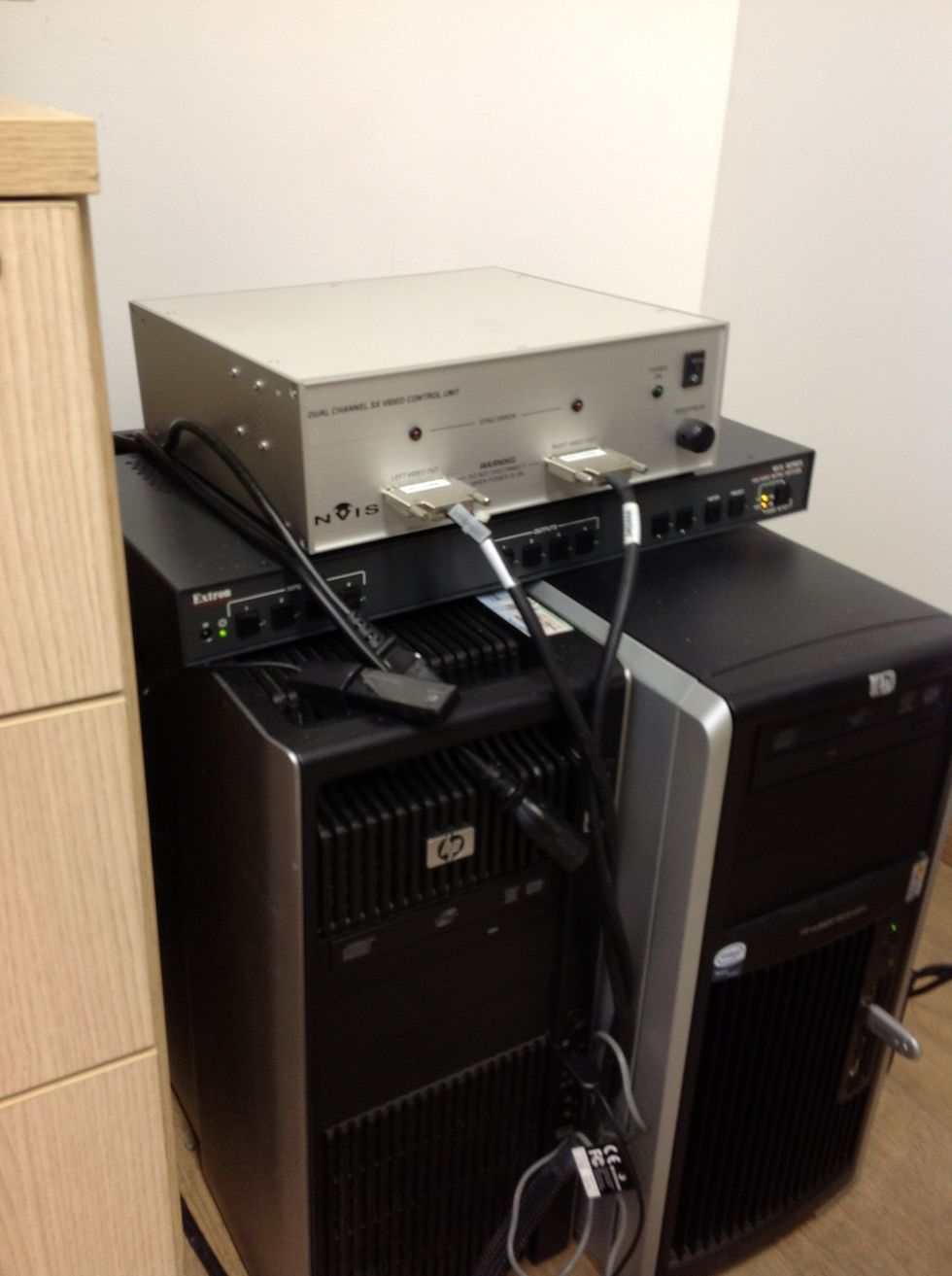 Place the base unit on top of the two pcs, between them and the grey Extron matrix box
Connect the IEC power cable and turn on the power switch. The unit will not power up yet.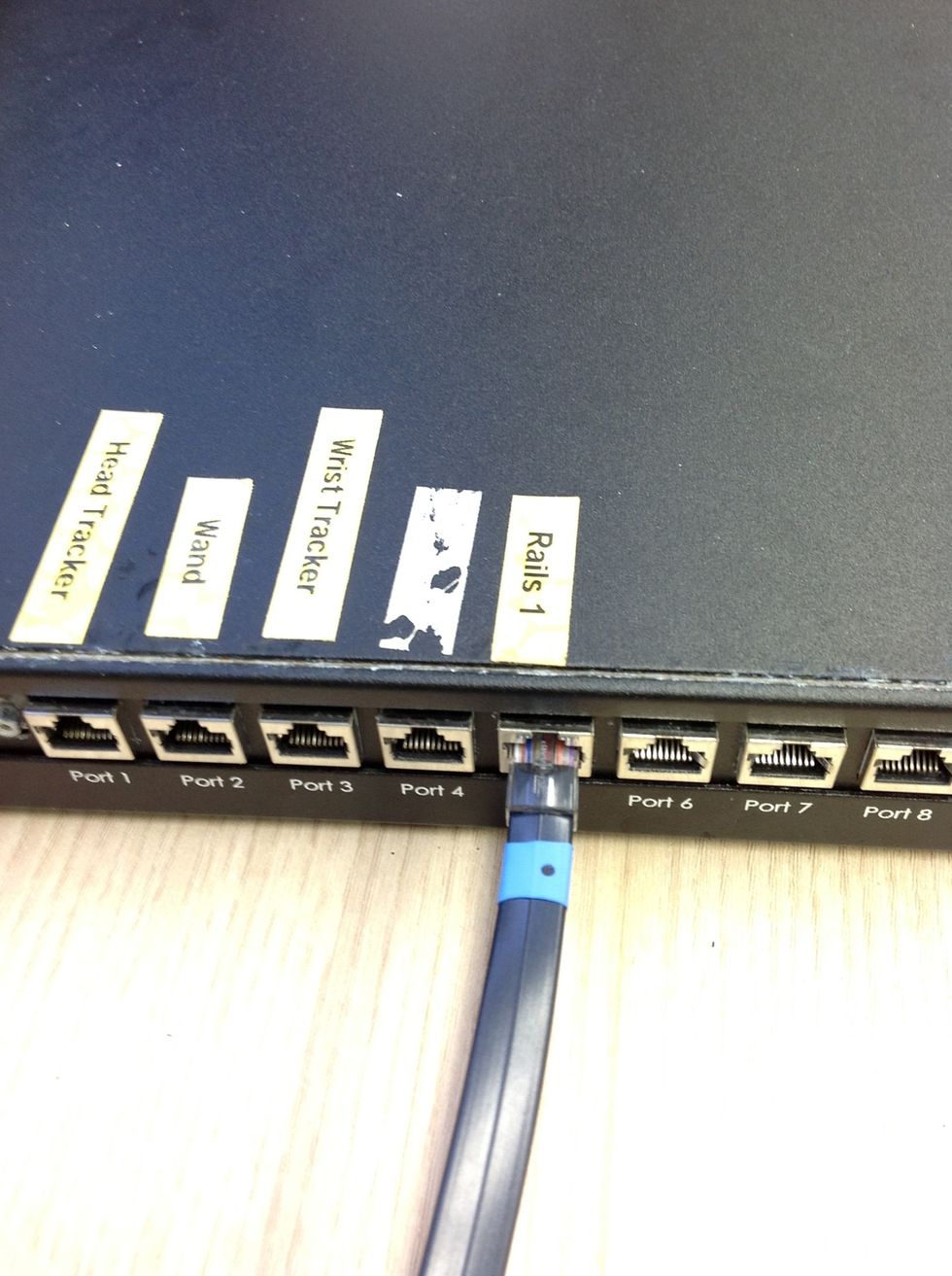 Connect the rail cable running down the wall (from the roof rails) into port 5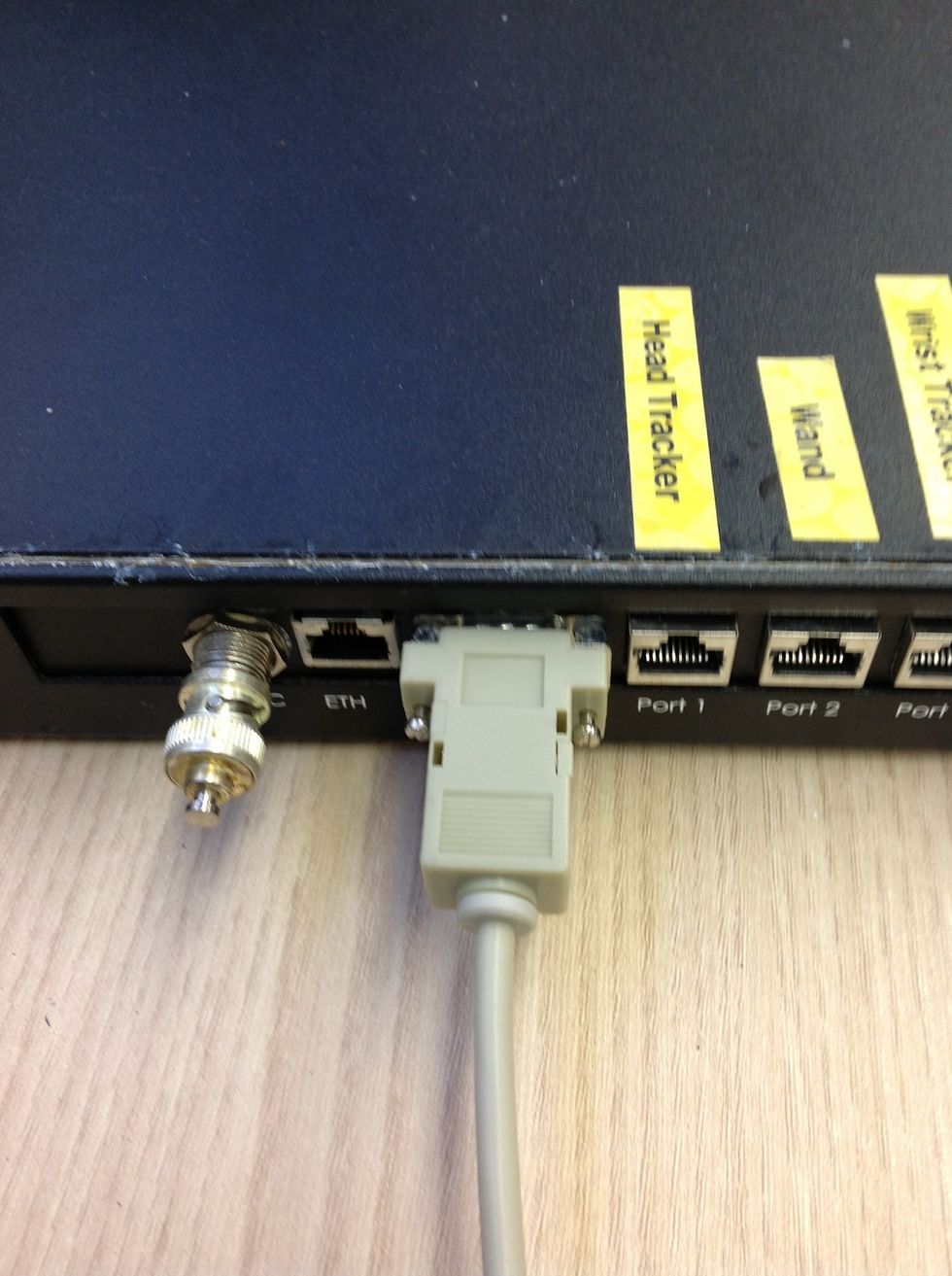 Connect the serial cable from the HMD PC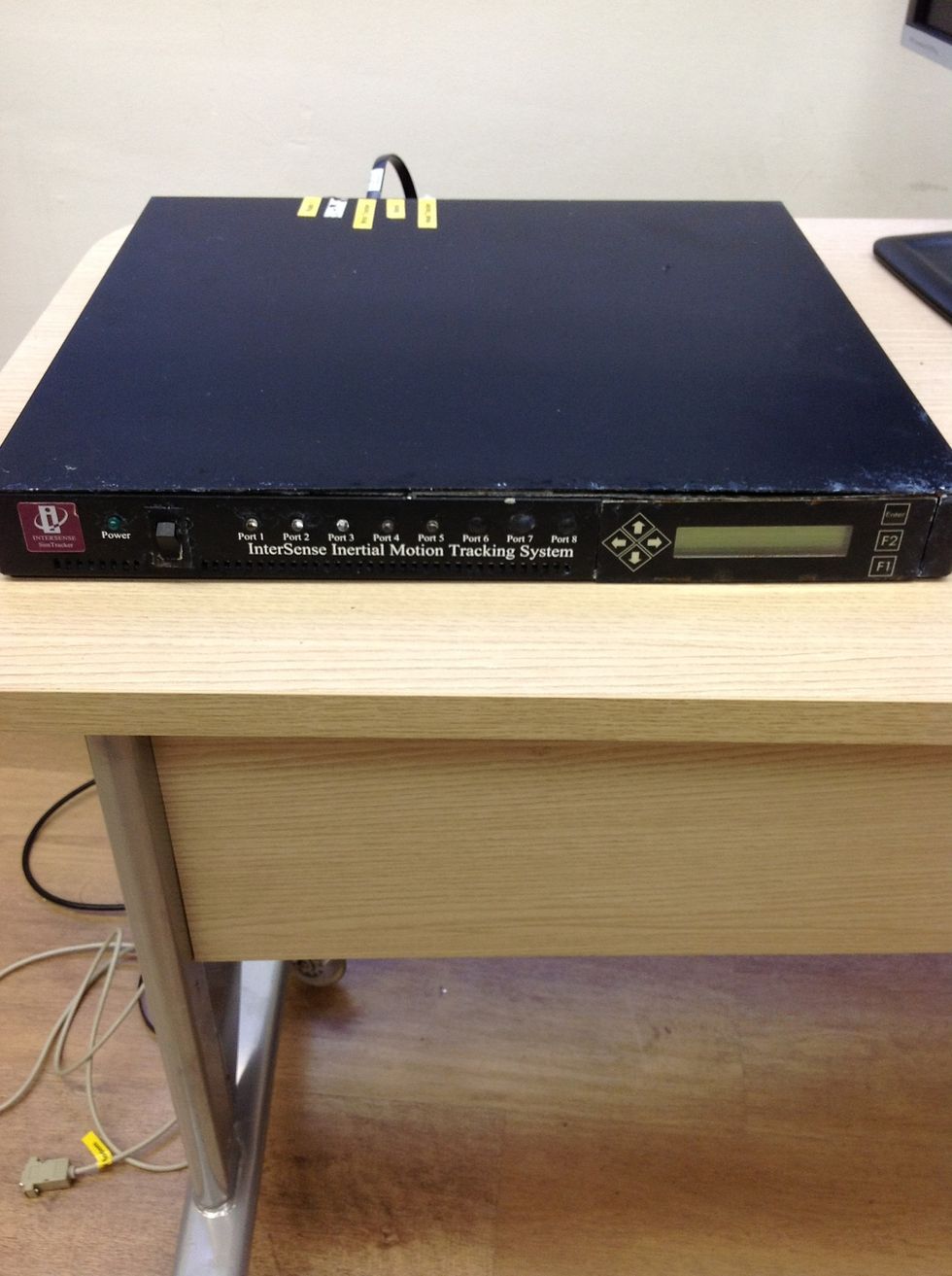 Push and release the power button on the left side to turn the tracker on. The LCD will say 'Intersense IS900' and then do some diagnostics. This may take 30 seconds or so.
Connect the three device tracker cables (see other guides for details)
The LEDs on the front of the unit should light up with number 4 going out after a short time. The LEDs on the roof rails should flash once and then go out.
When you start a demo and use the tracker the blue LEDs on the roof rails will flash to show they are active. Only LEDs around the user will flash.
The creator of this guide has not included tools