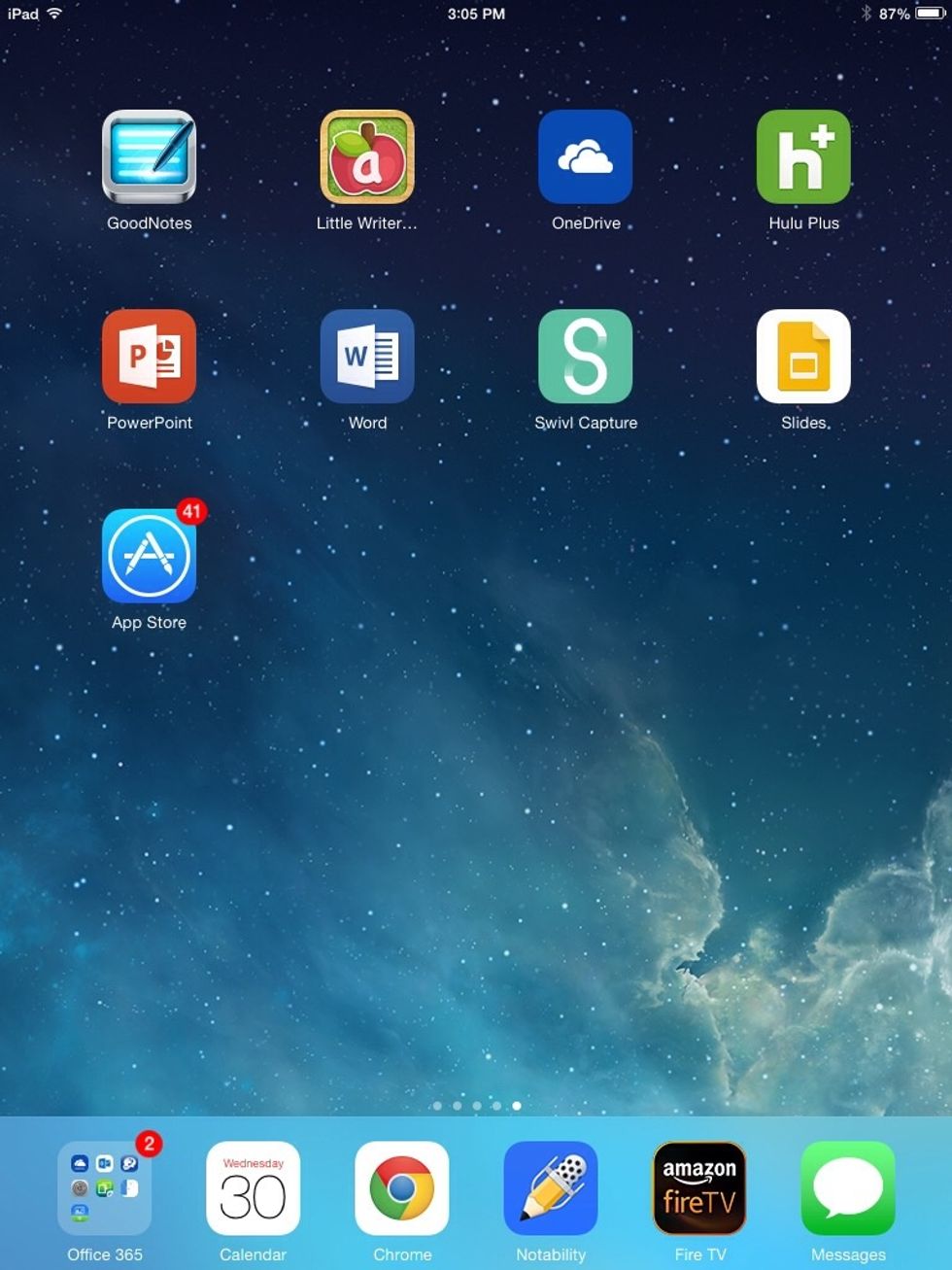 Locate the blue app icon marked with an "A" made of a paint brush, pencil, and ruler. This is the App Store. Then tap the icon to open the app.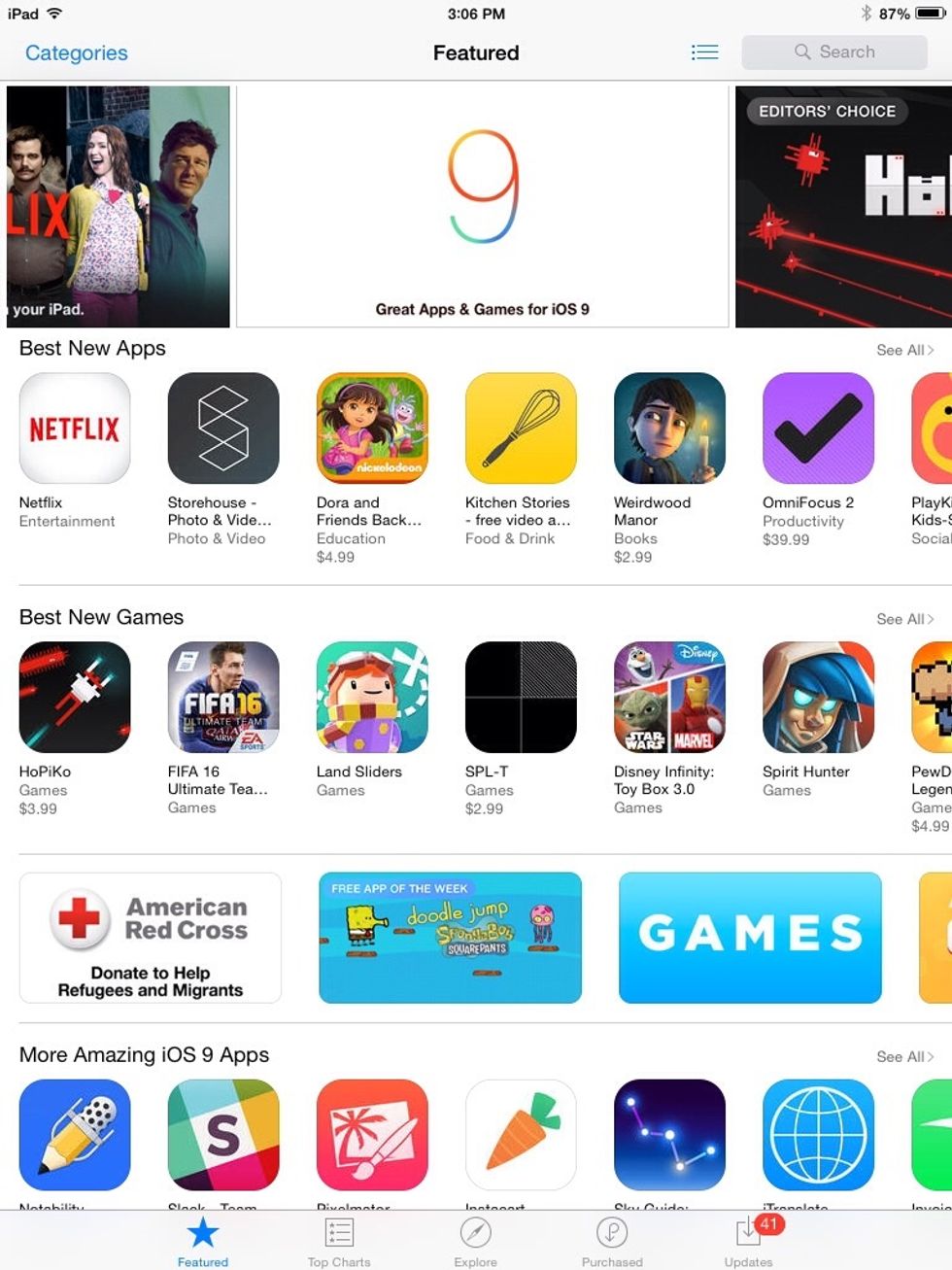 Locate "Purchased" along the bottom of the screen and tap it. It is between "Explore" and "Updates" in line with "Featured."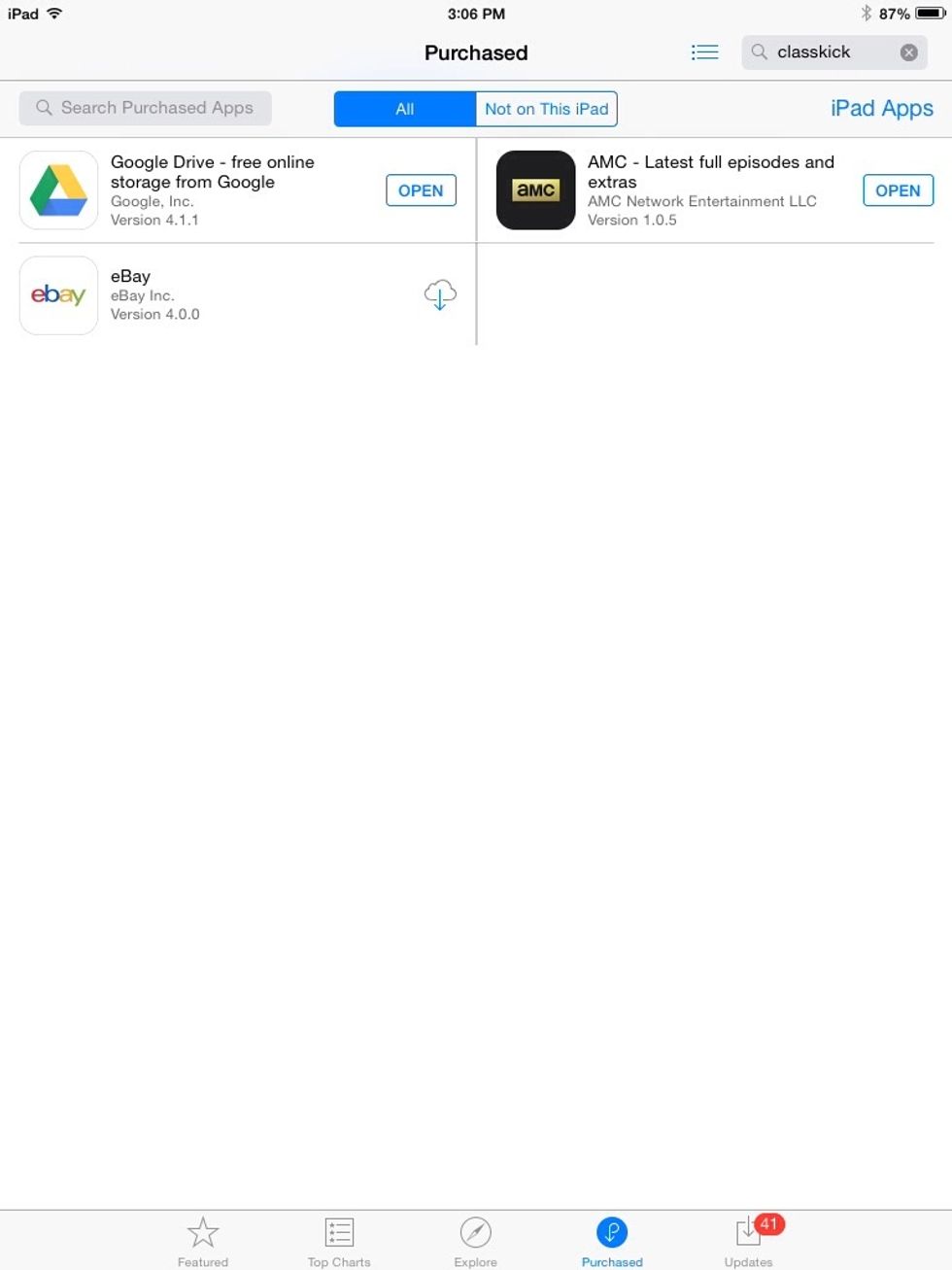 Locate the download button designated by the cloud and down pointing blue arrow to the right of the app you wish to reinstall. Tap it.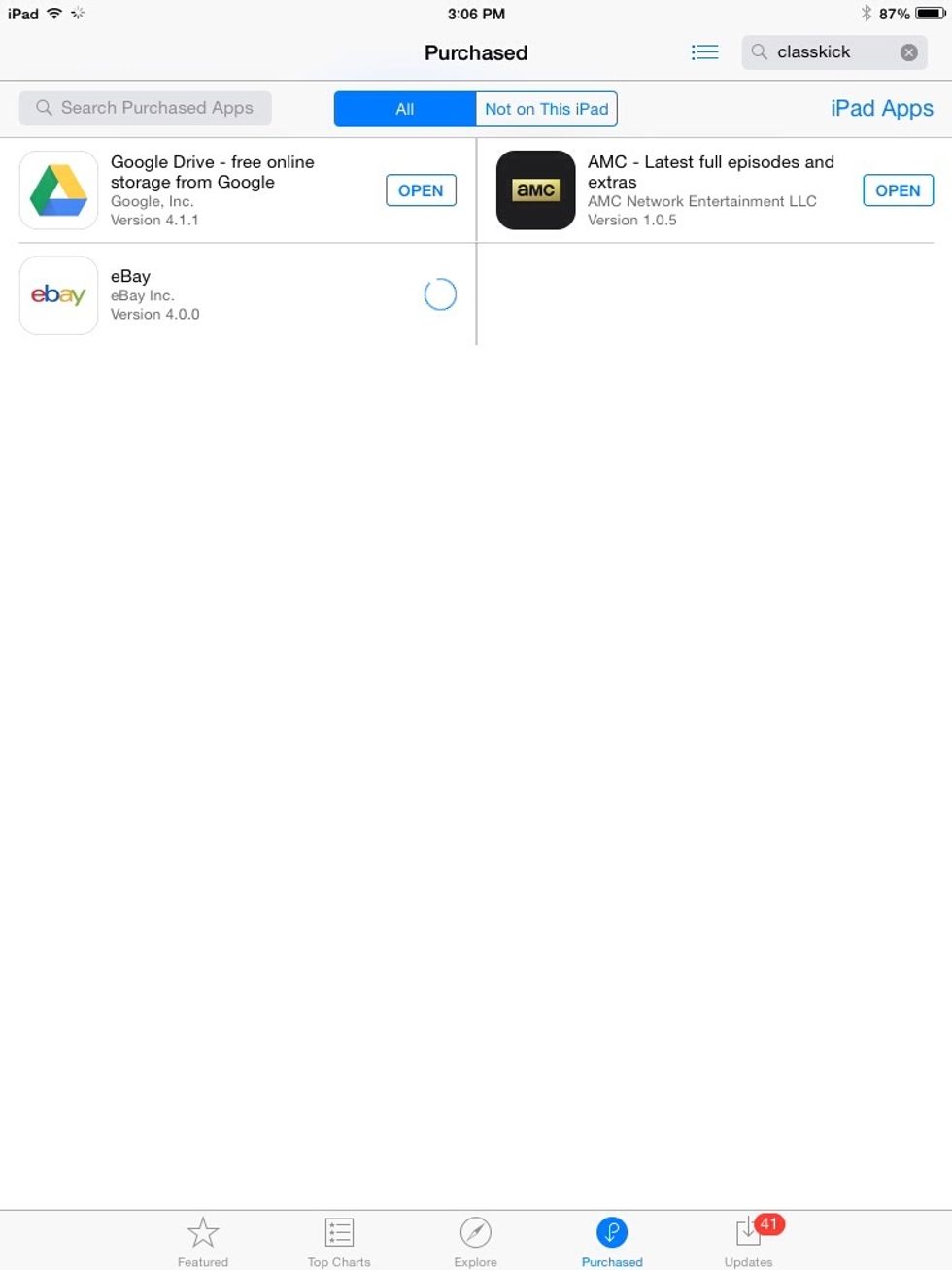 Wait for the app to start downloading.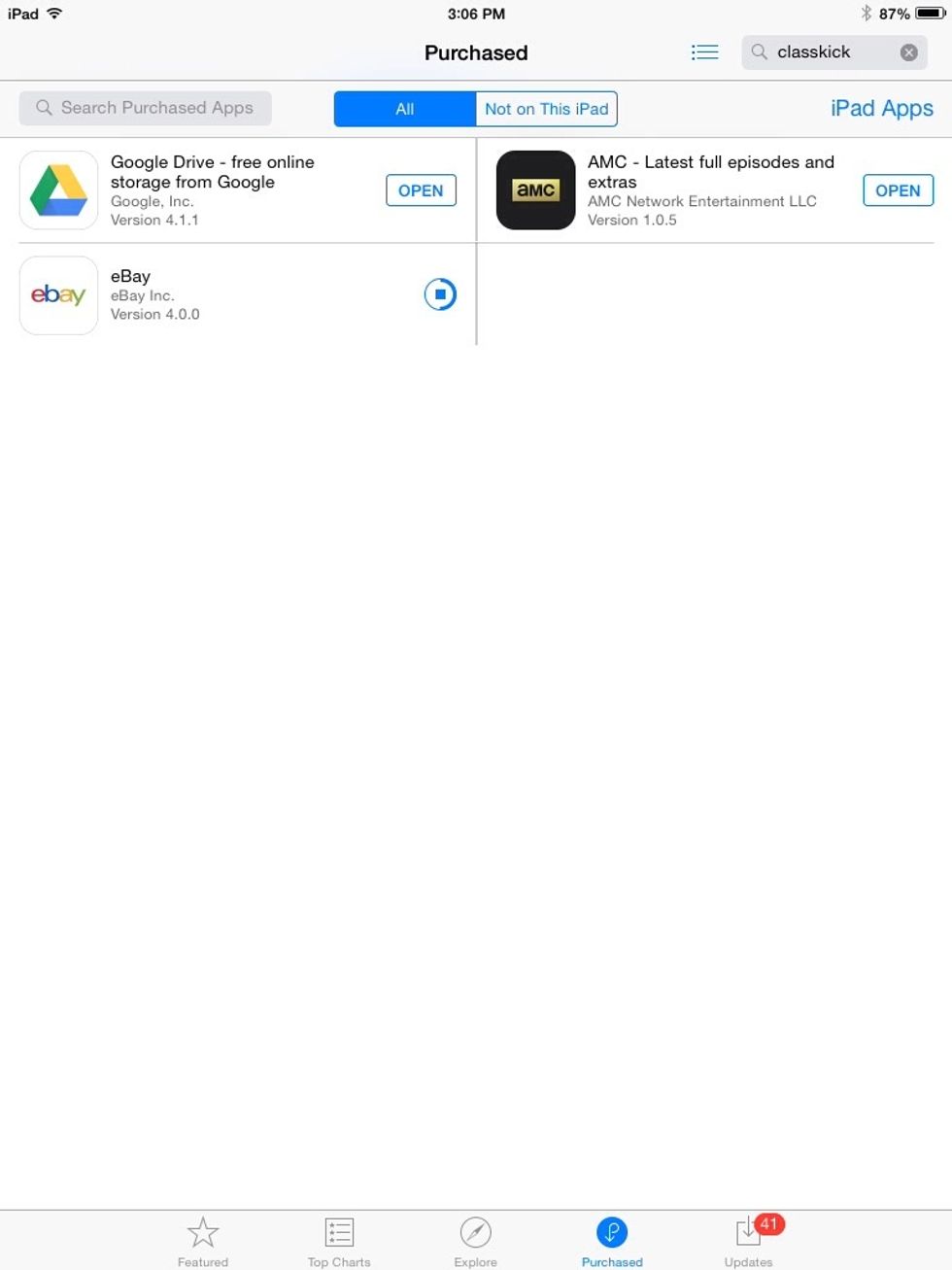 The download status is shown by an inner circle being drawn inside an outer circle. Once the inner circle is complete the app will be installed.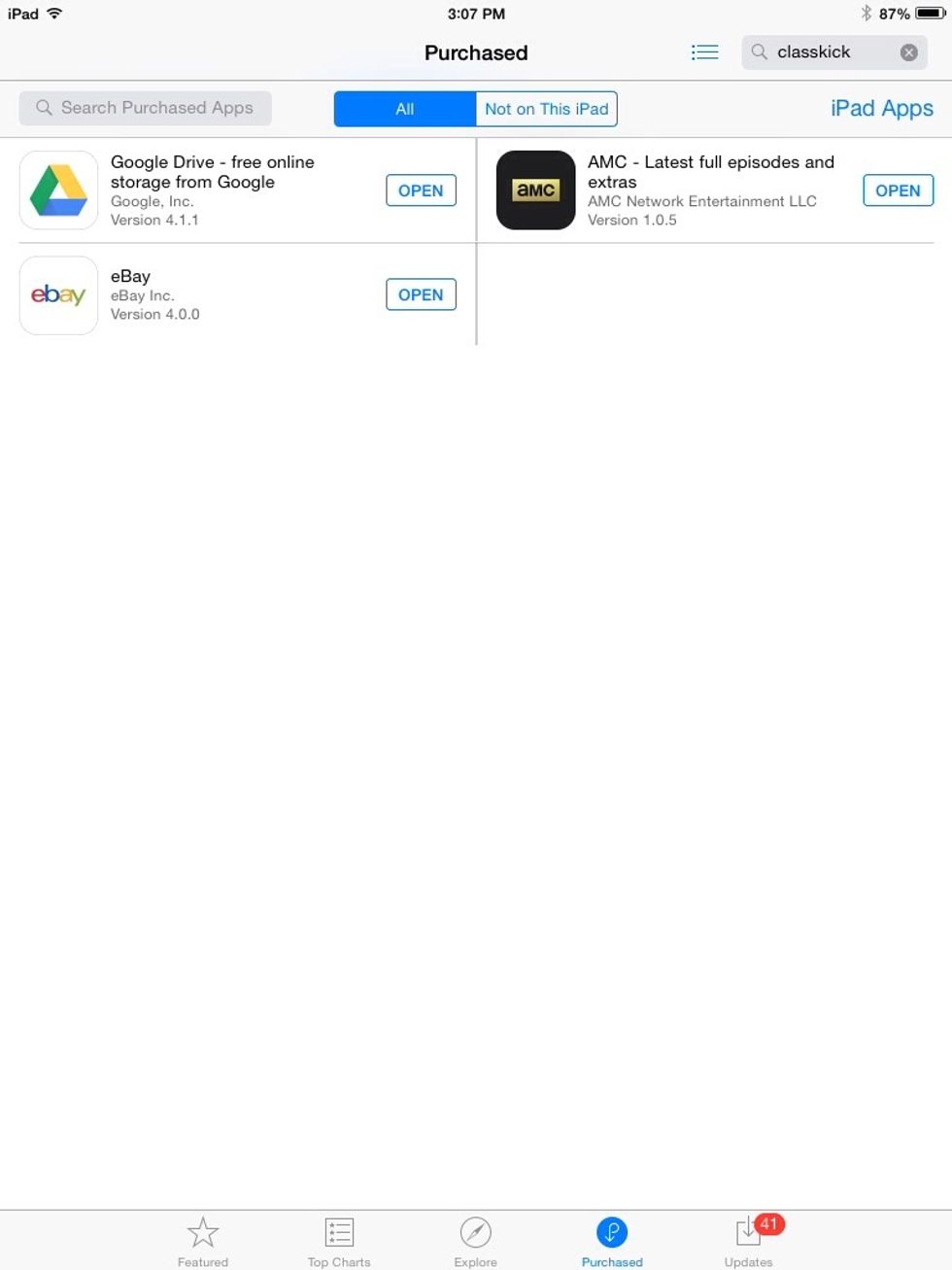 Once downloading and installation has finished, the button will change to spell the word "OPEN." Tap the "OPEN" button to initiate the app, or choose another app to reinstall by completing steps 3-6.
IPad
List of apps to reinstall
Signed in to app store