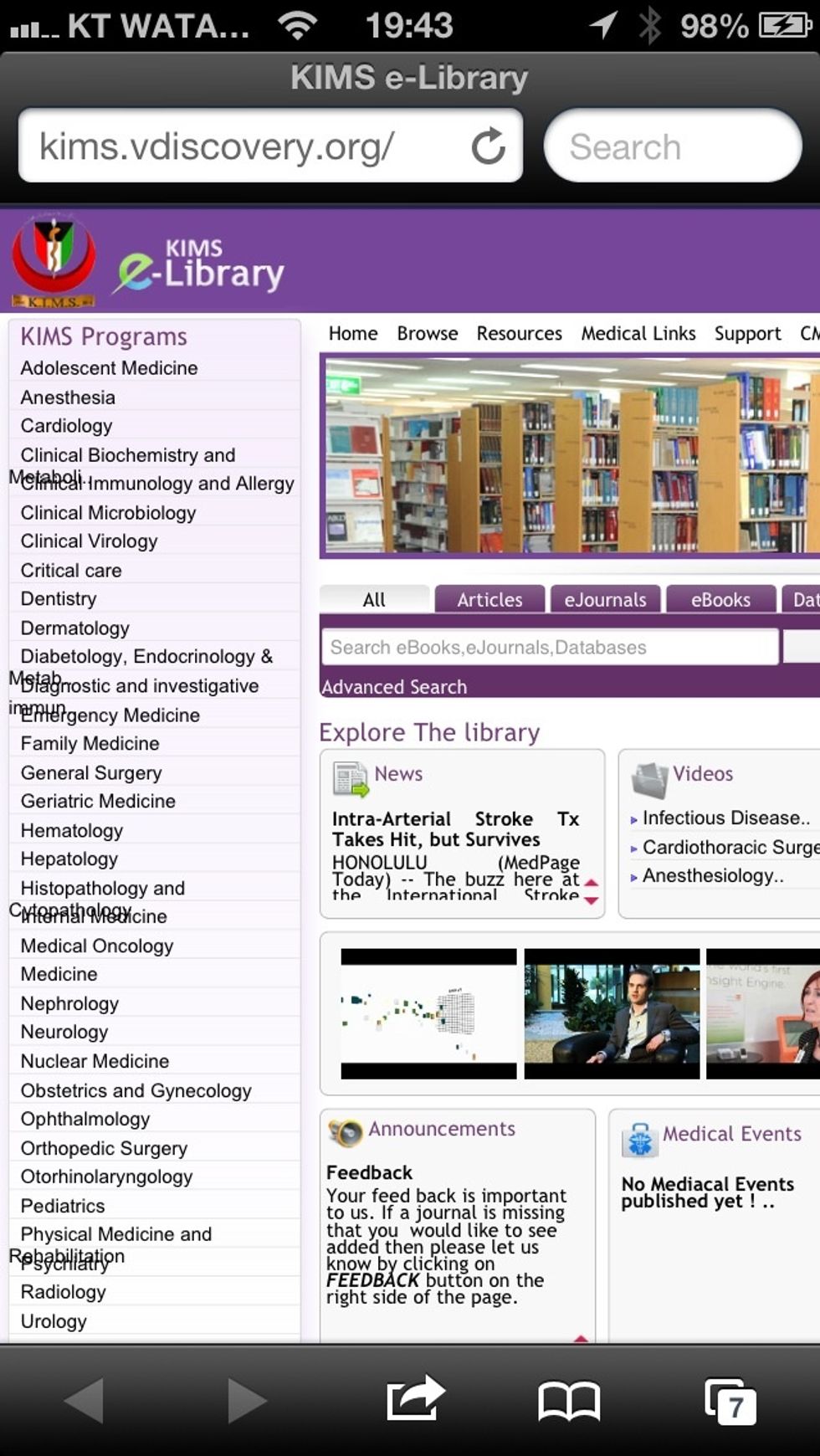 Visit the website at http://kims.vdiscovery.org
Head to the "login" section and click on "New to KIMS e-library"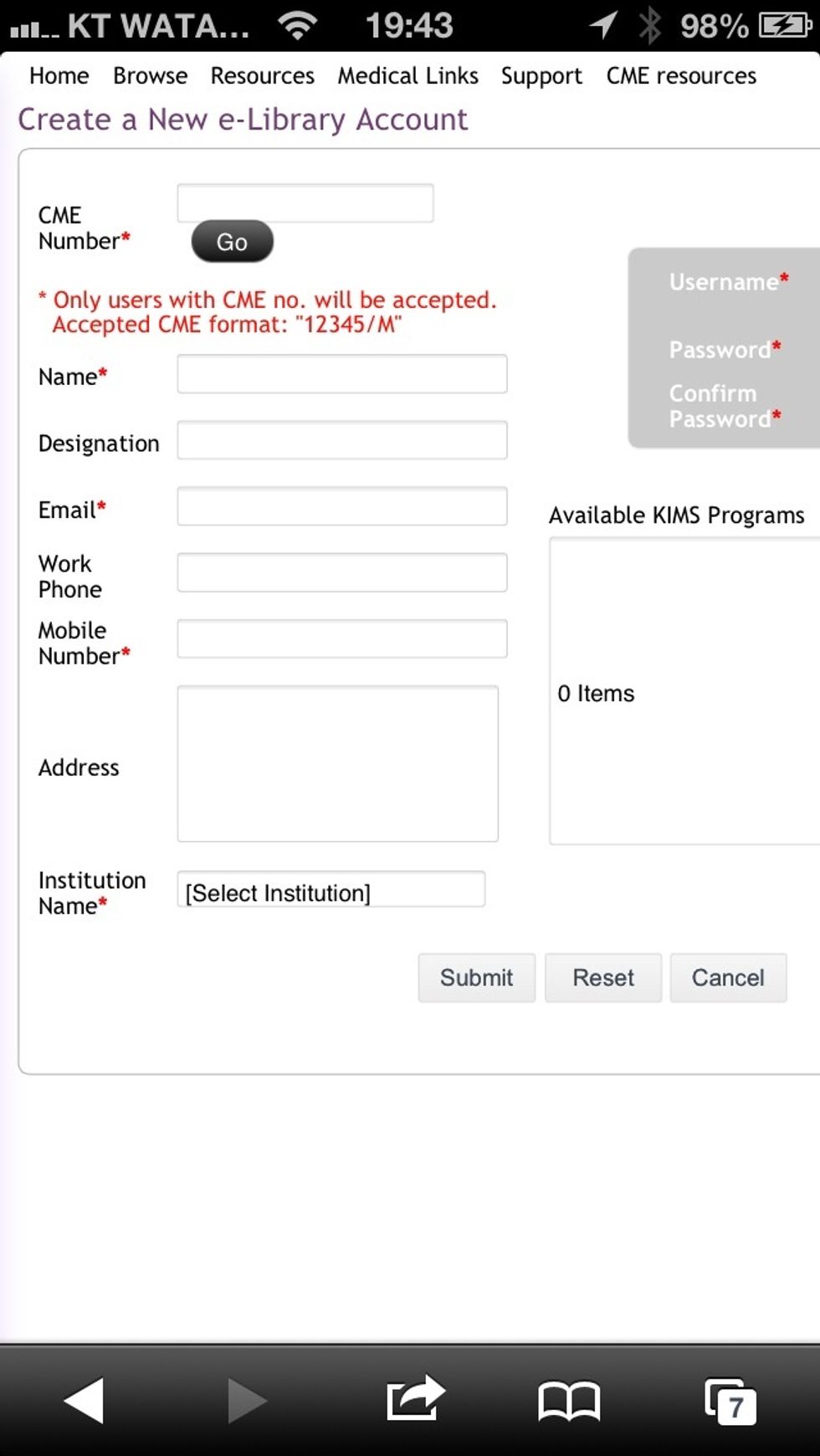 Make sure you have your KIMS ID card at this point. Fill out the form with basic details.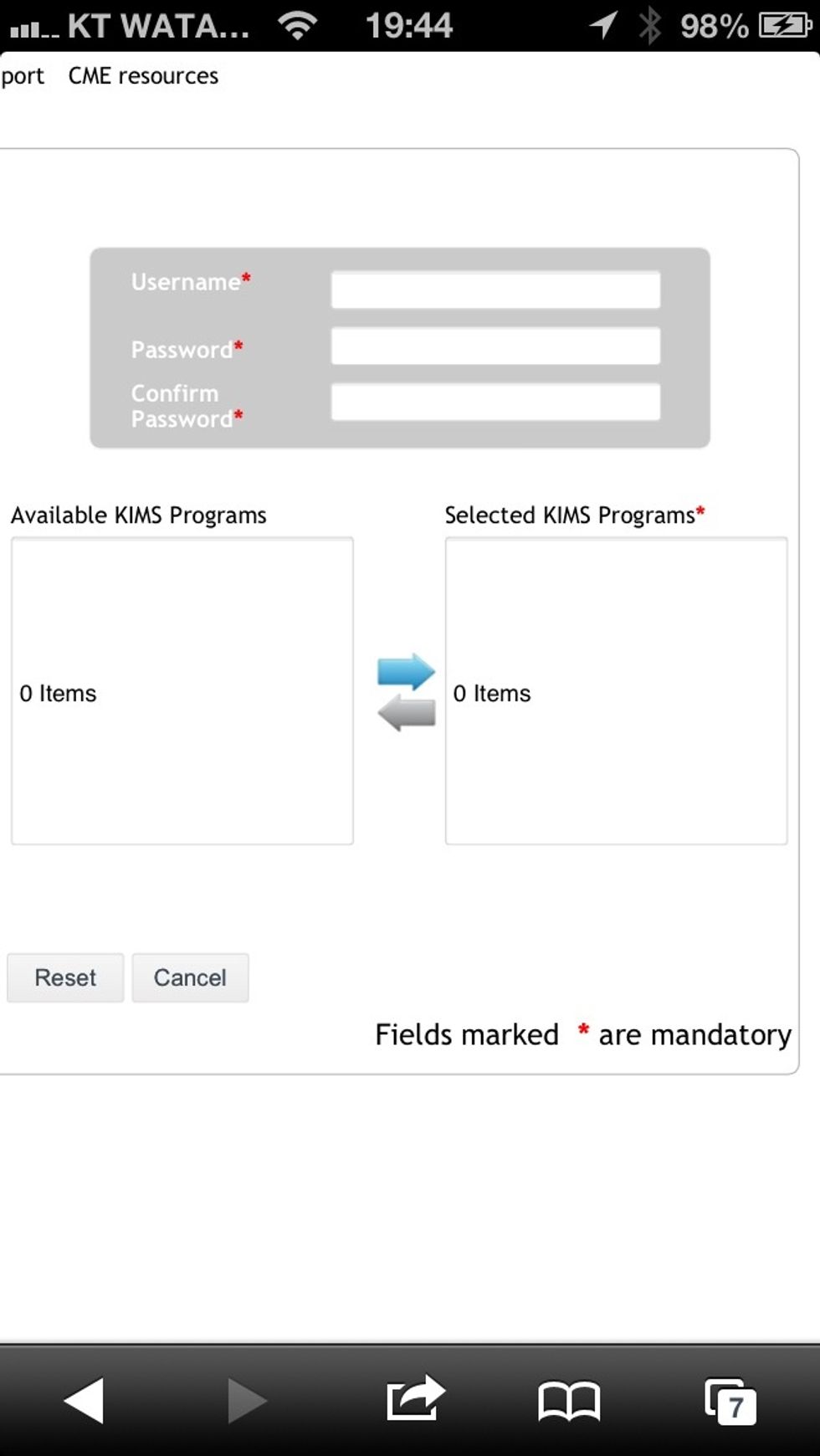 Now fill in a memorable username and password. Then, choose what speciality journals you'd like filtered in your search by choosing them from the left column and adding them to the right.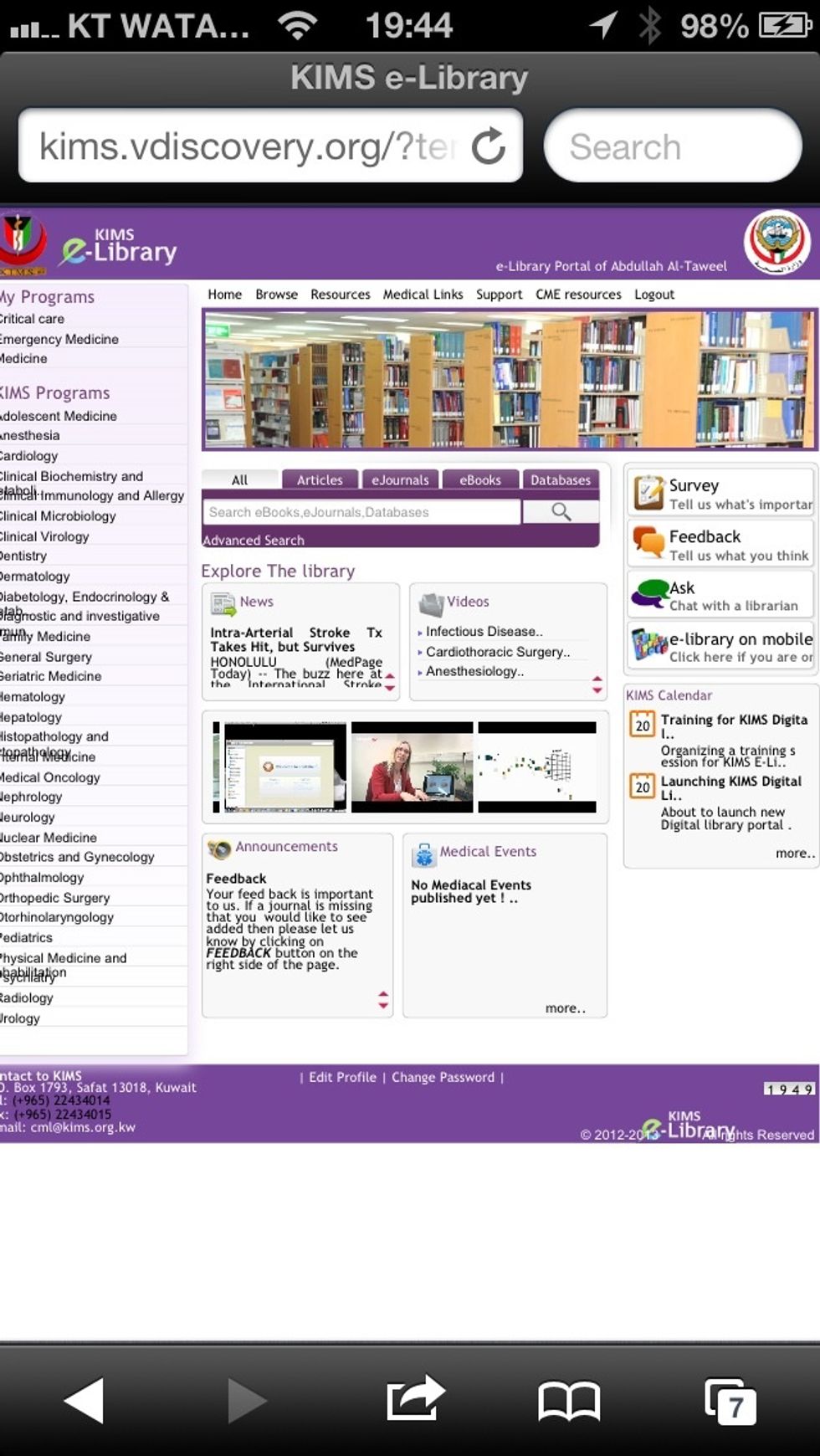 After the process is complete. Login, and explore.
Mushrif, Al 'Āşimah, Kuwait