How to refresh your summer with roasted veggie gazpacho
Refresh Your Summer With Roasted Veggie Gazpacho
6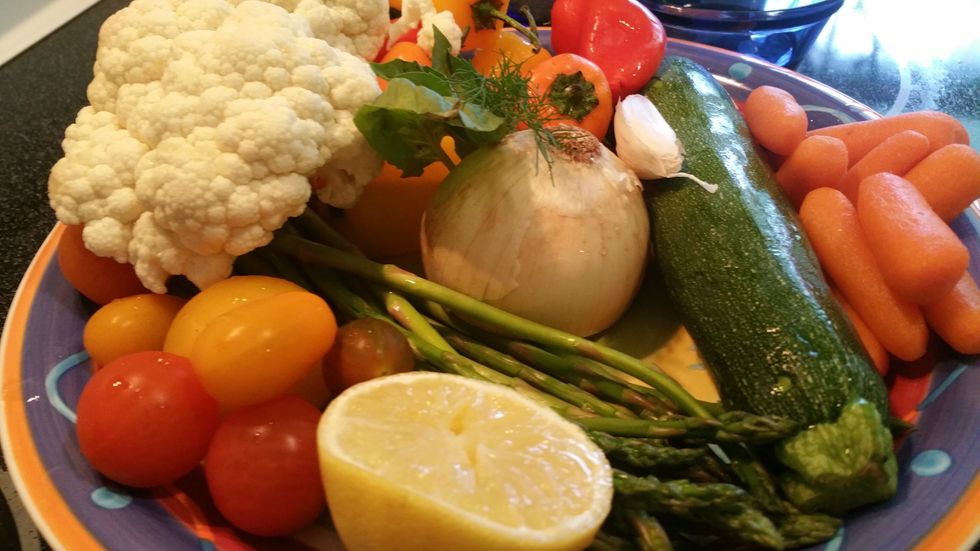 Ingredients--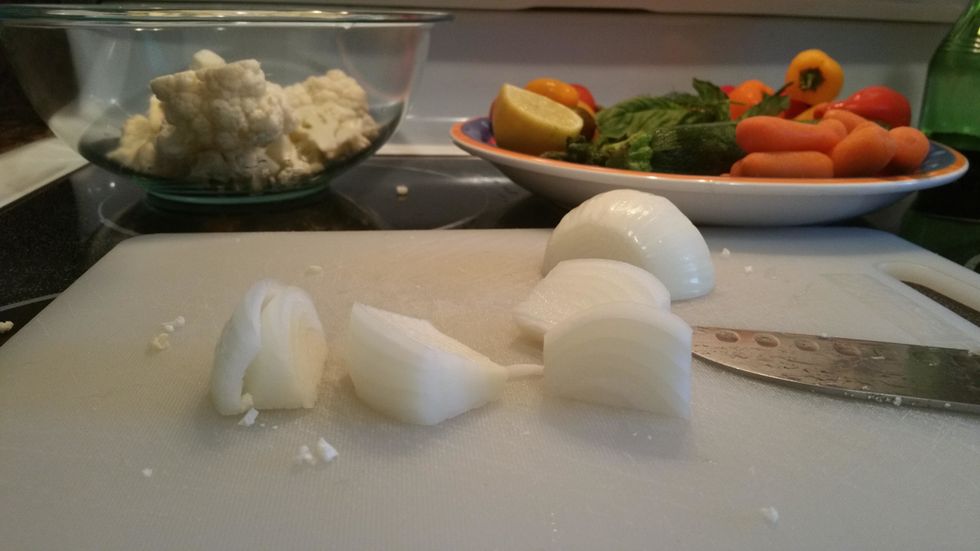 Your summer's about to start rockin', so you better get choppin'! (Big chunks as we're going to put them in the oven at a high temperature for a while...)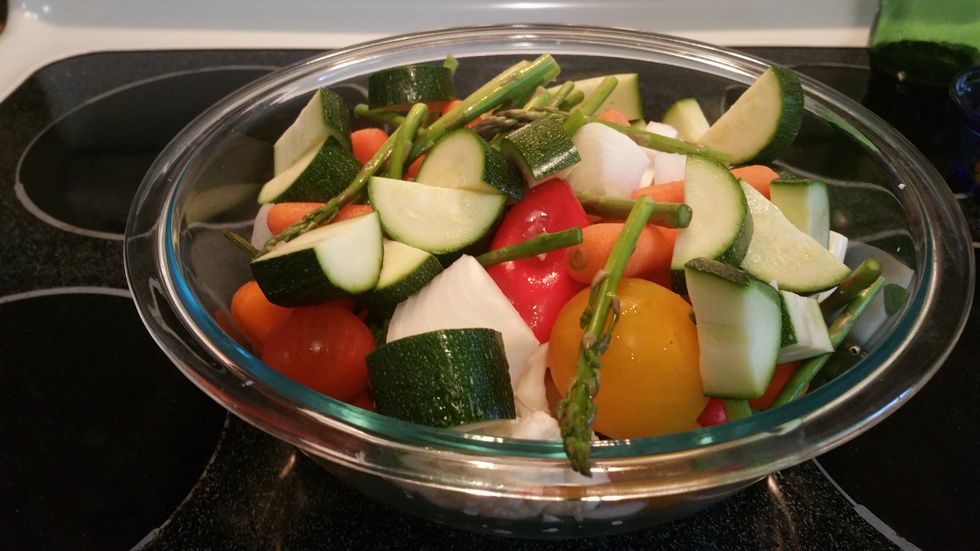 Throw everything together in a bowl - leave the tomatoes, peppers and carrots whole (we'll deal with getting the seeds out later).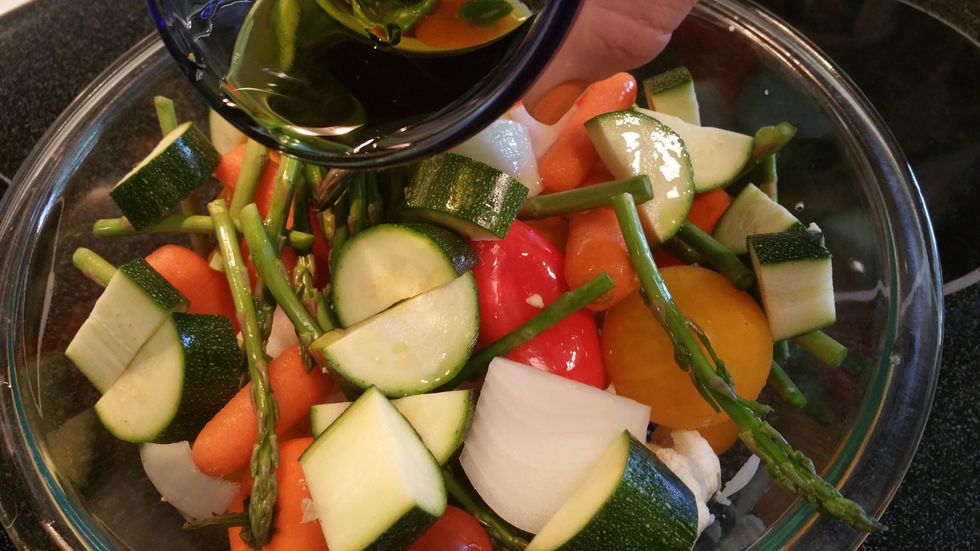 Dress with olive oil - stir it up! Make sure to coat everything fairly evenly. Or not. Really who cares!? Do your thing!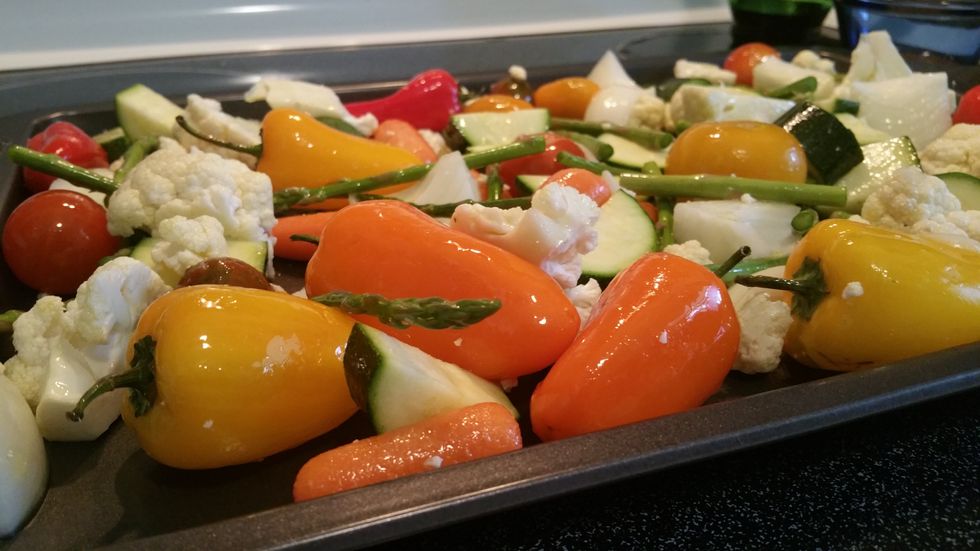 Spread it all out on a sheet pan. Here I must insist you spread it evenly, otherwise some of it will burn while some might not cook at all...but who am I kidding? Have you preheated to 425F yet?!
This is my own homemade secret (ok, not so secret!) mixture of cayenne pepper and applewood smoked sea salt. You want some smokey fire with your roasted veggies! Give this chilly dish some HEART!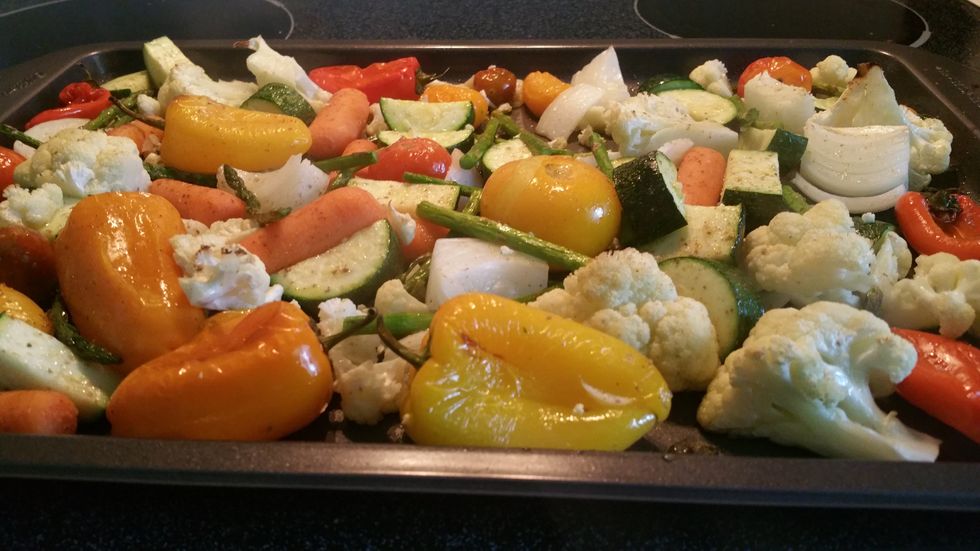 (Because you don't have enough of a fire in your belly this summer! ;) Be generous with your sprinkling!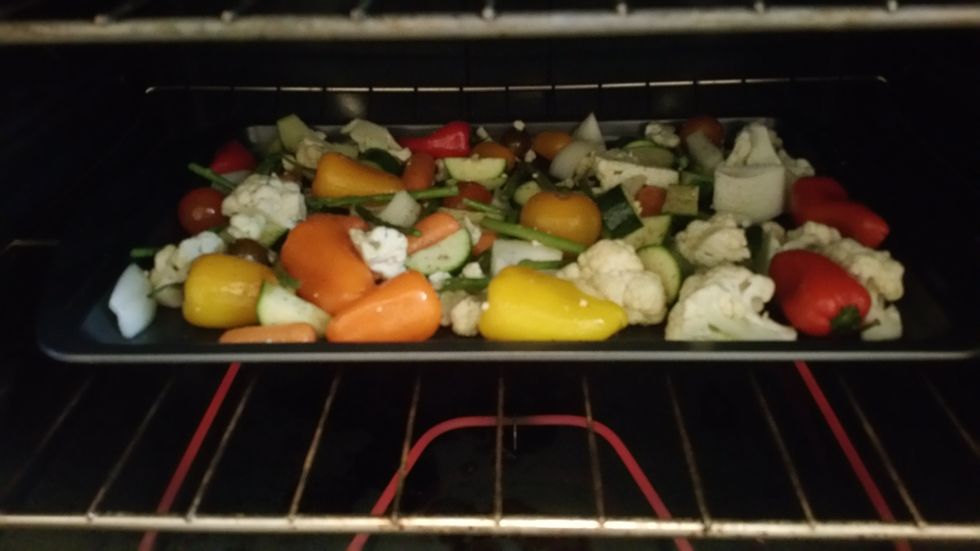 Into your firepit pre-heated to a cool 425*F!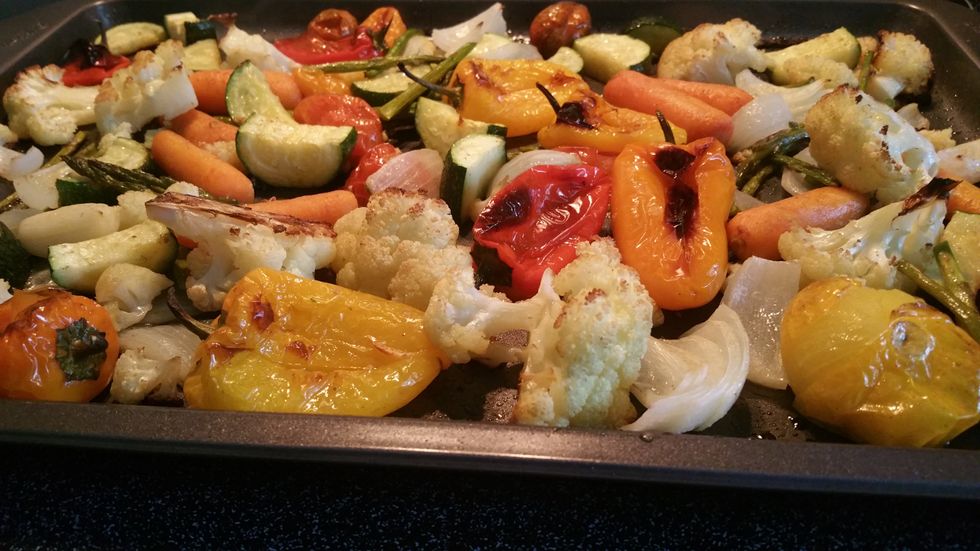 Every 10-15 minutes or so you're going to want to pull 'em out and stir 'em up! Get those veggies DANCING! (It's going to be an eye thing, but 30-45 minutes depending on your oven's true temp...)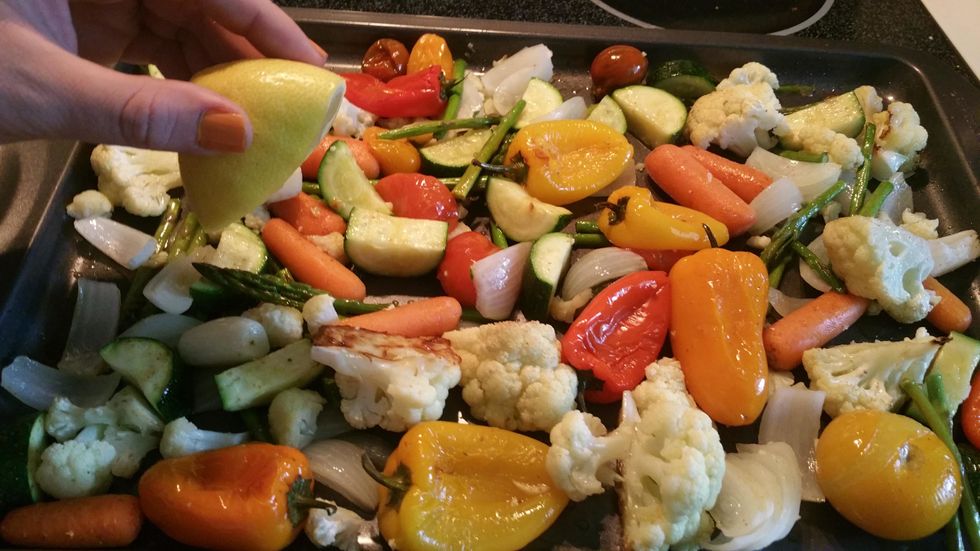 I got a little feisty and squeezed some lemon on my veggies this time around!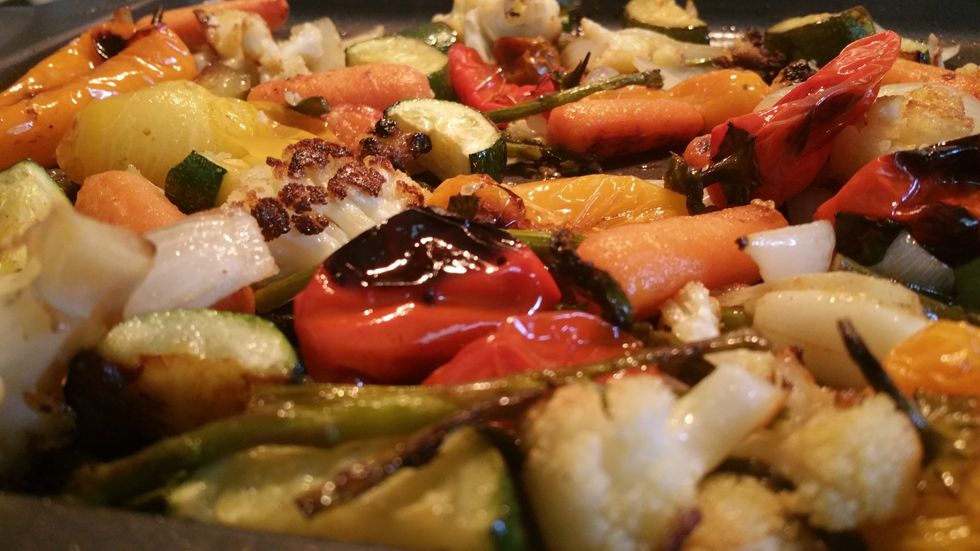 Woohoo! Every time I pull 'em out, I want to call it quits and eat 'em all on sight ;)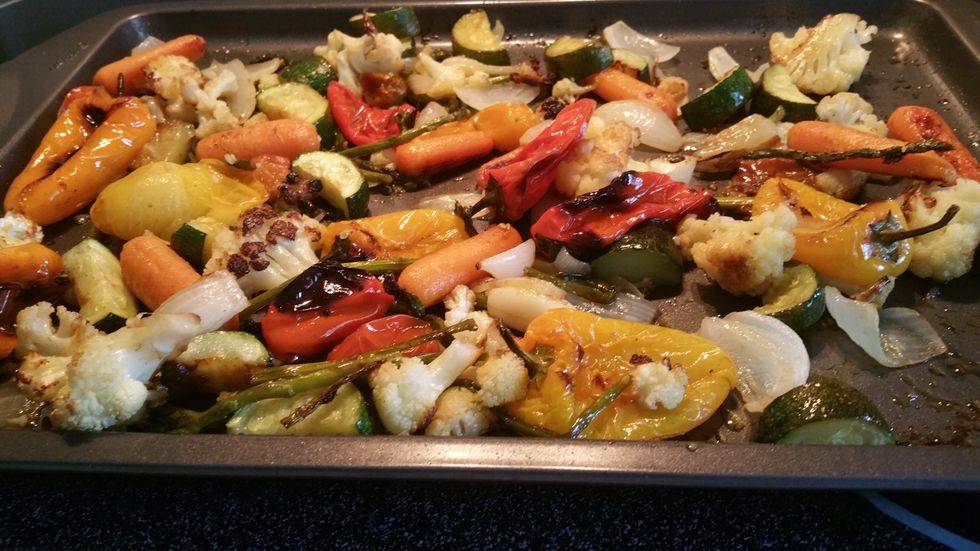 This is how they looked when I decided I couldn't wait any longer...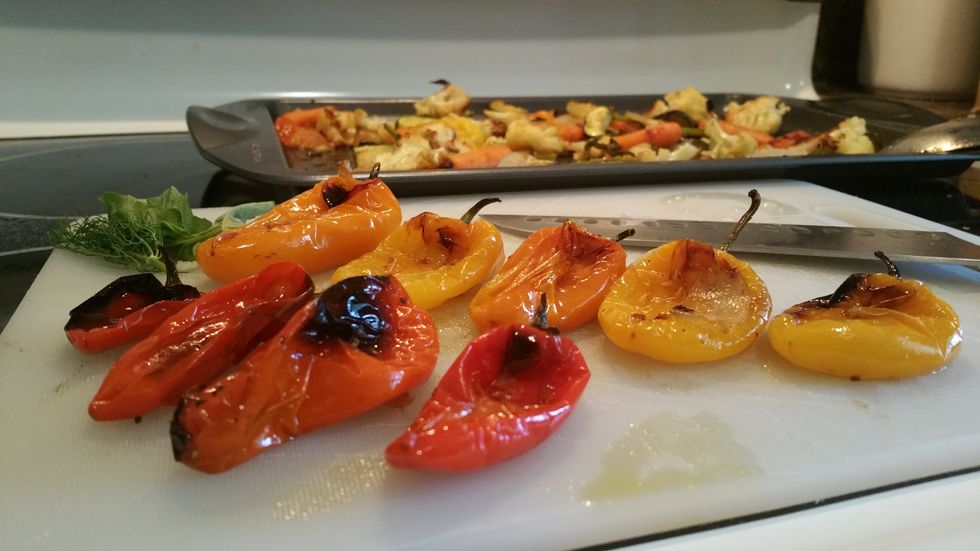 Put 'em up! Here's where it gets a little tricky...after you let it all cool down a little, you're going to want to pull all your peppers.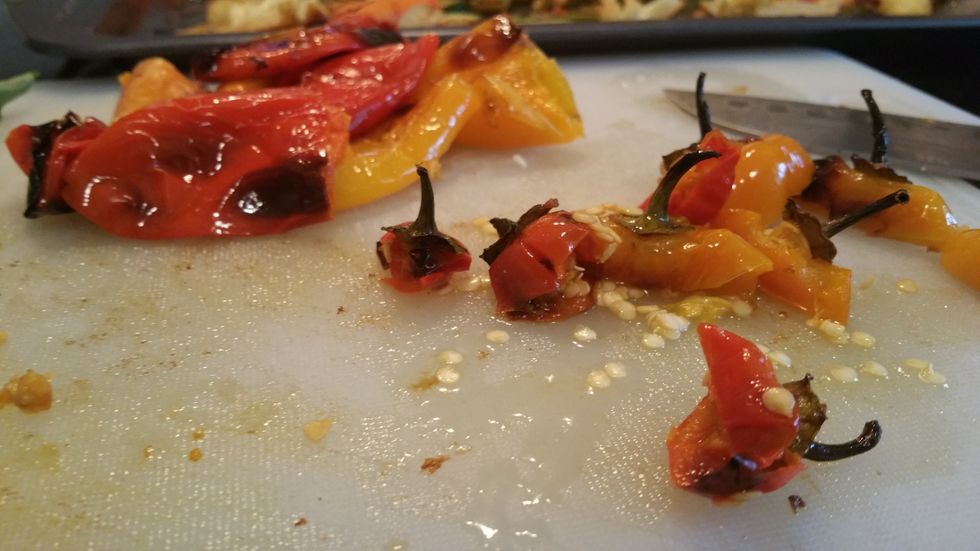 Chop them tops! This is about getting the seeds out, so just wiggle those wiggly peppers around until you get all (most) of the seeds out, then throw them back in the mix!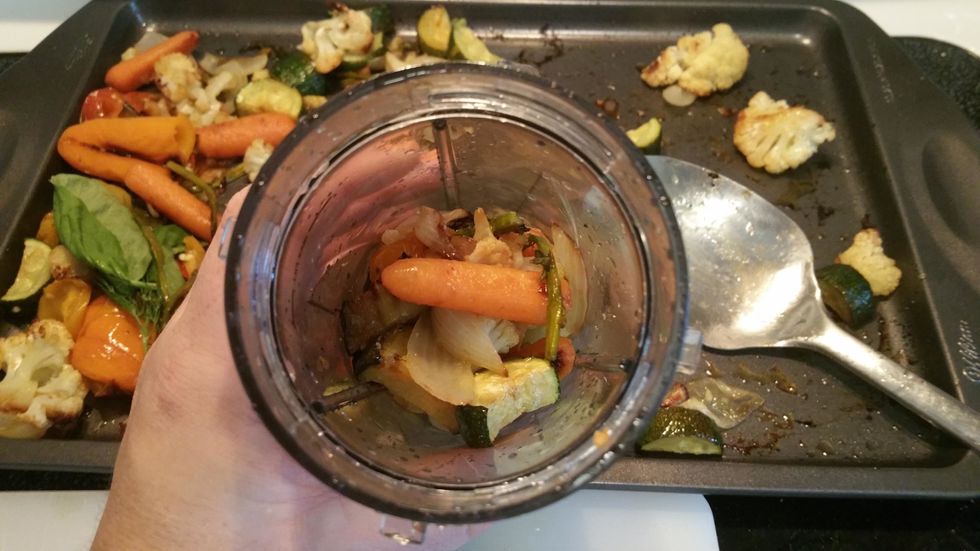 Ok, so I just moved and I don't know where the rest of my blender is, so I had to blend a little bit at a time in my personal smoothie blending attachment. Whatever, whatever - I do what I want.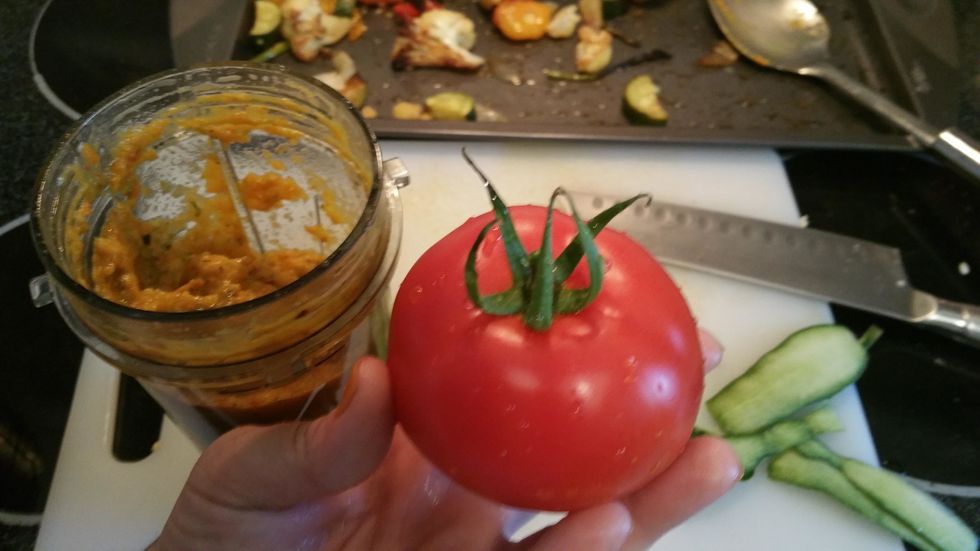 Soooooo. I realized here that it was a little too thick, so I added in this glorious, juicy tomato and a peeled, scored cucumber to make that stuff WET!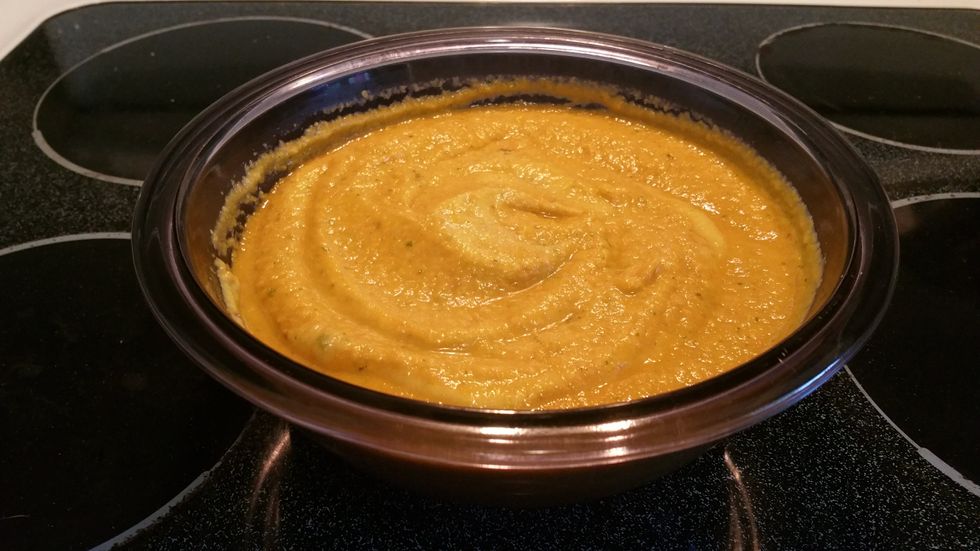 LOOK AT THAT MADNESS! Summer fire. Yes, please. Chill her. You can eat her today, but she'll be better tomorrow. Well, who am I kidding? EAT.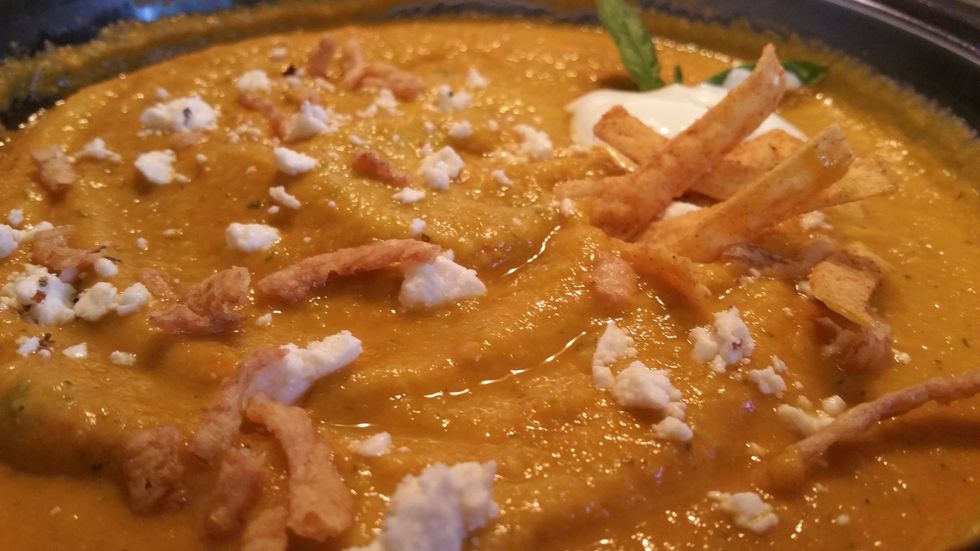 Thanks for stopping in and checking out my latest inspired seasonal recipe! Feel free to comment any questions or comments or to follow for more ideas. Thanks! =)
Olive oil
Salt
Cayenne
Heirloom Tomatos
Bell Peppers
Zucchini
Cauliflower
Onion
Garlic
Asparagus
Lemon
Carrots
Cucumber
Basil