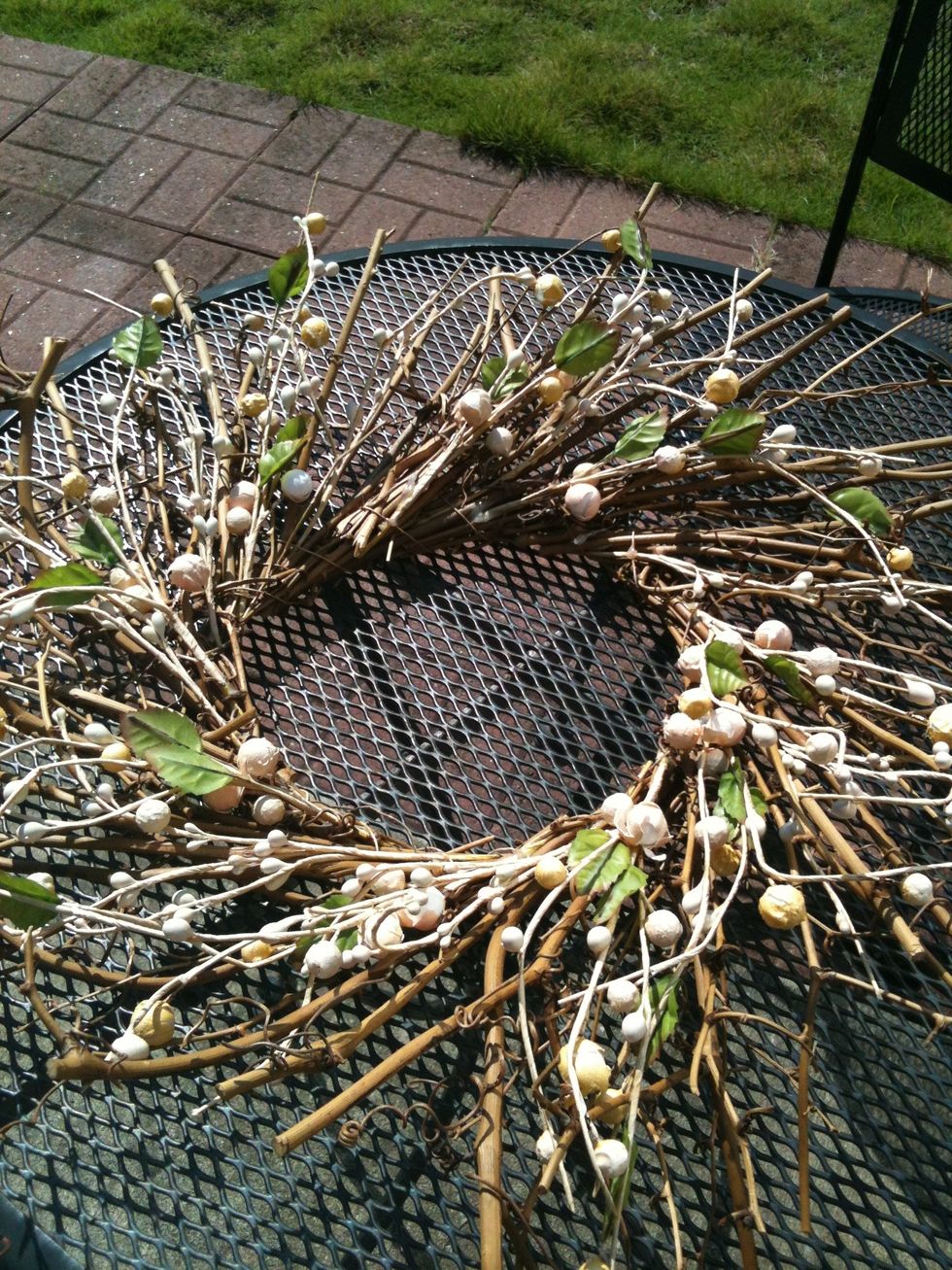 Start with an old wreath. Mine was faded from being on our Southern-exposure front door (and looking a little 'blah').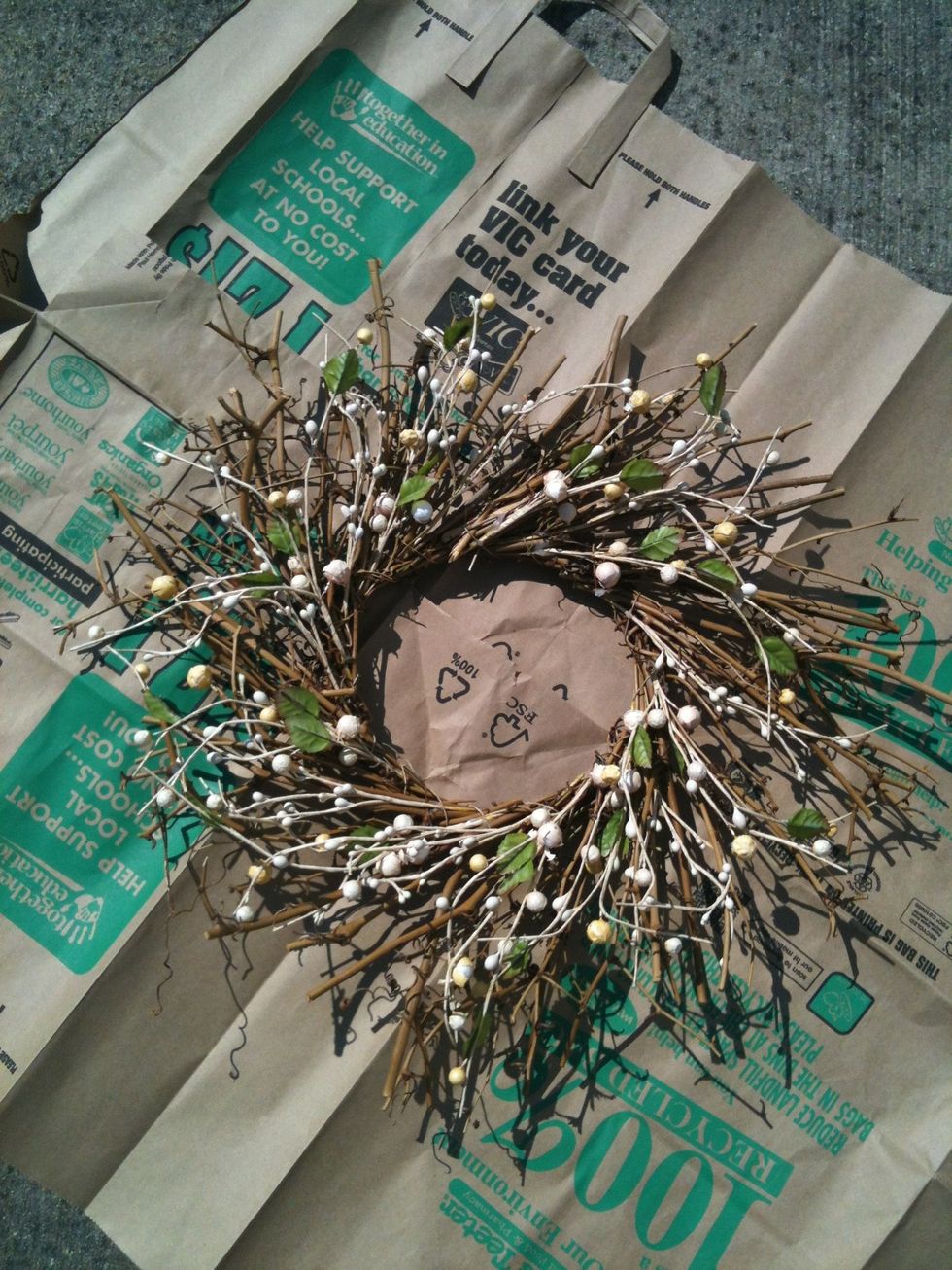 If you don't have a drop cloth, cut up some paper grocery bags and use those as a surface protector.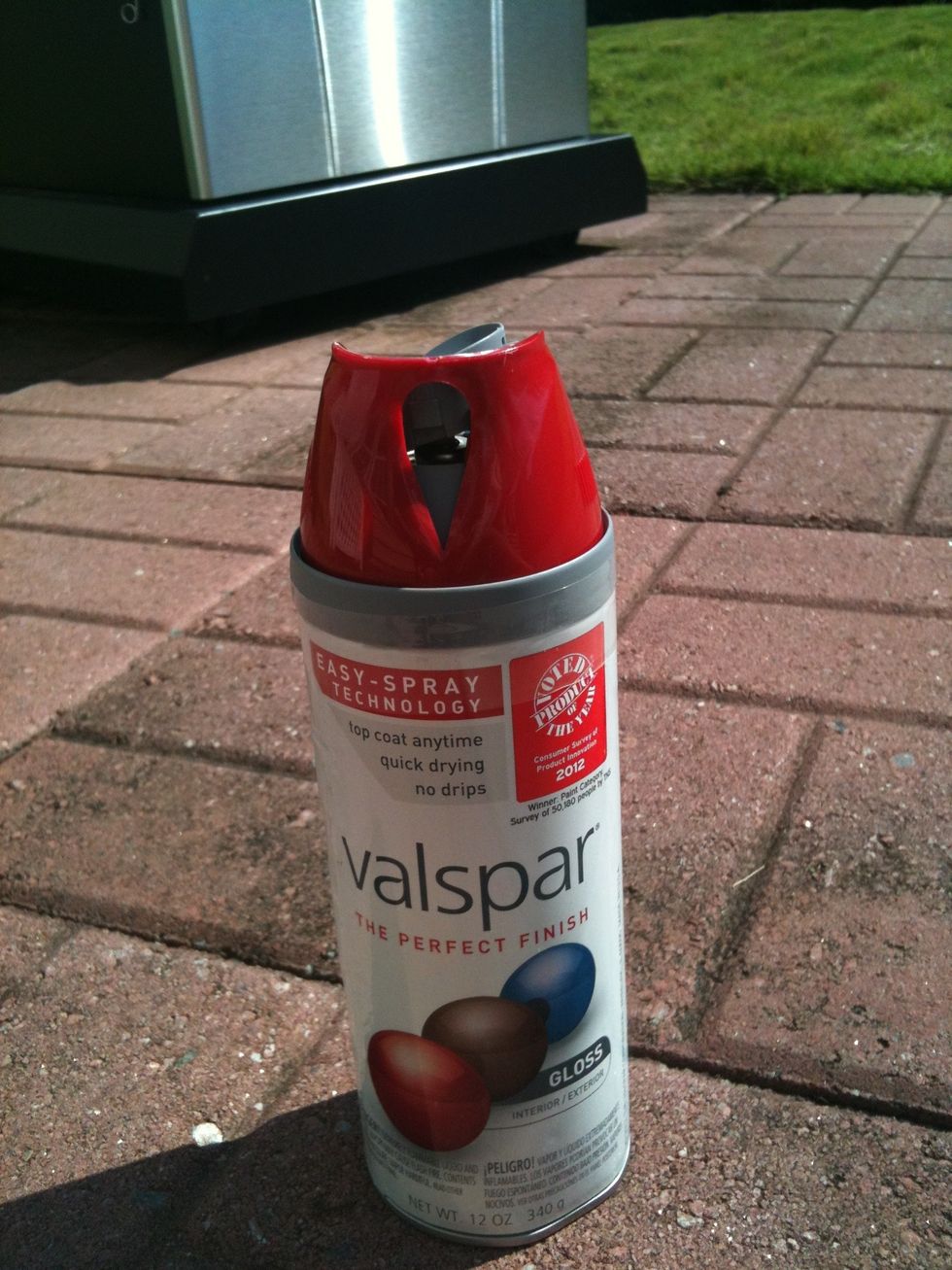 Choose your spray paint: I picked a glossy red indoor/outdoor can from Lowe's.
Make sure to wear a mask when painting! My wreath needed two full coats (allow for dry time in between).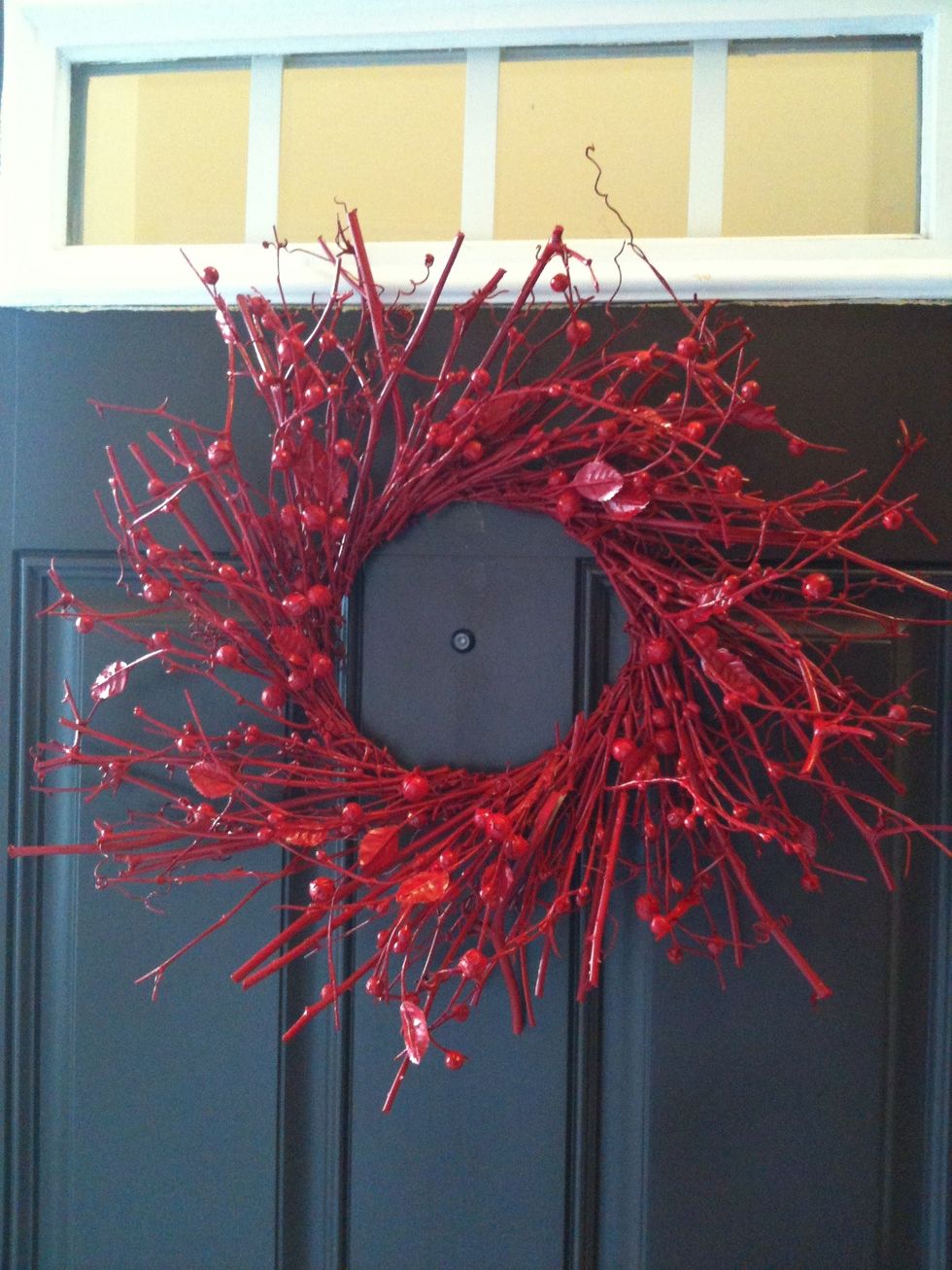 Let dry overnight, then hang and enjoy!
1.0 Old wreath
1.0 Can spray paint
Drop cloth (or paper grocery bags)