Refinish an Old Water Damaged Bathroom Vanity
55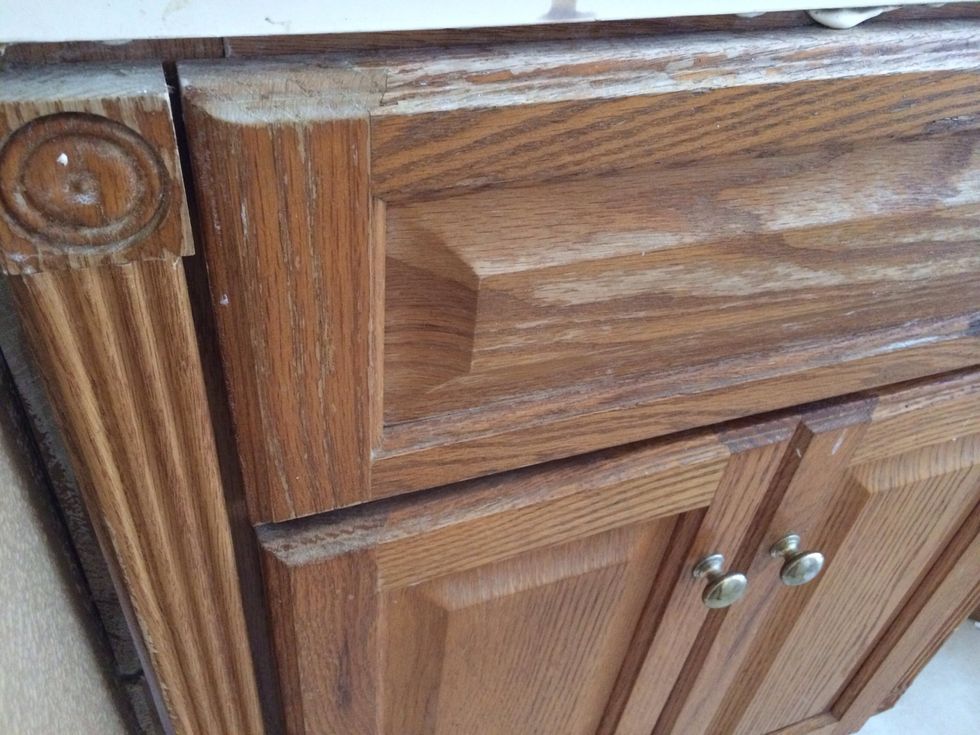 Before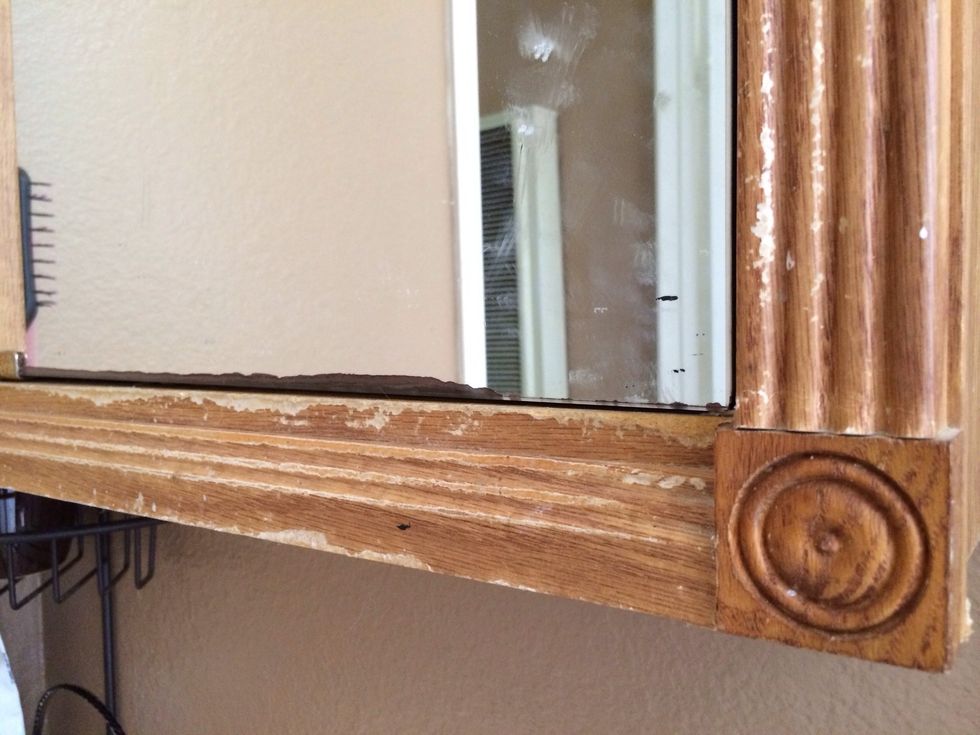 Before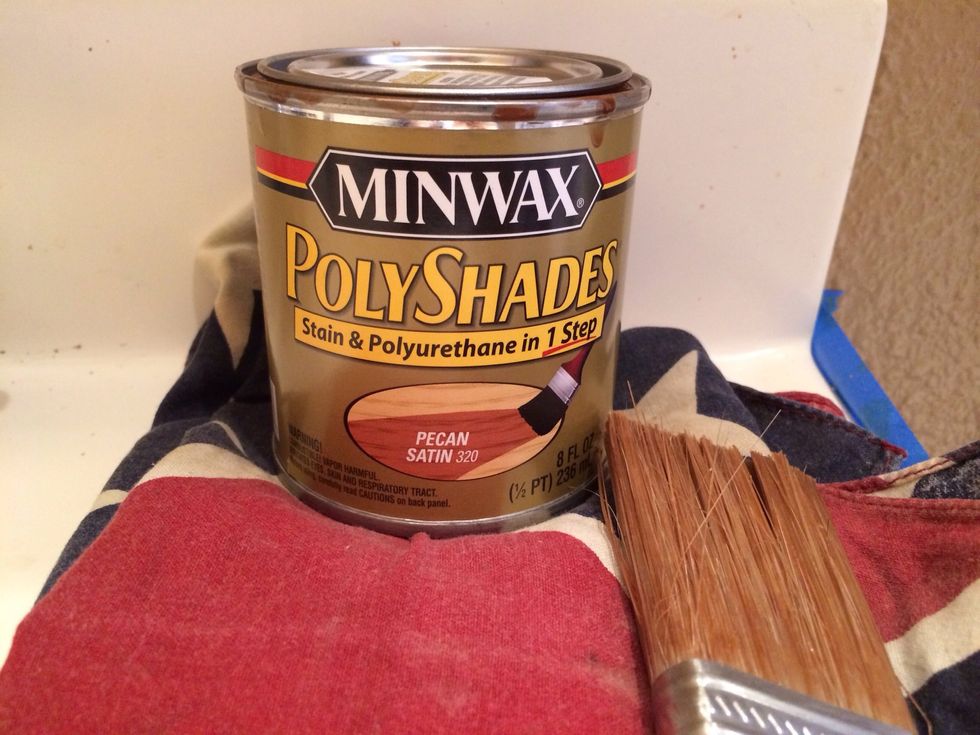 Choose your color; here are my choices of stain and brush. I like a natural honey color.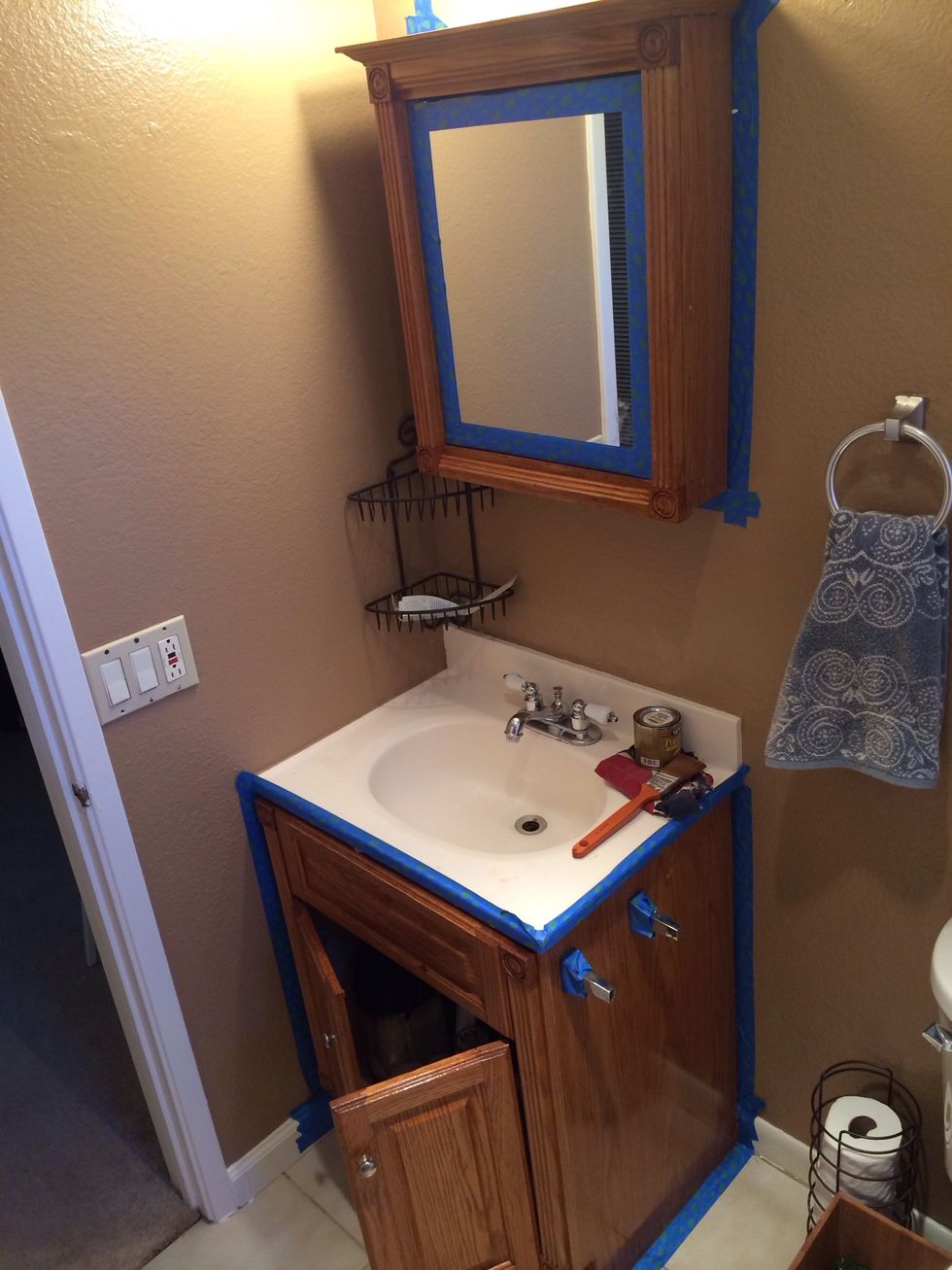 All taped and first coat done!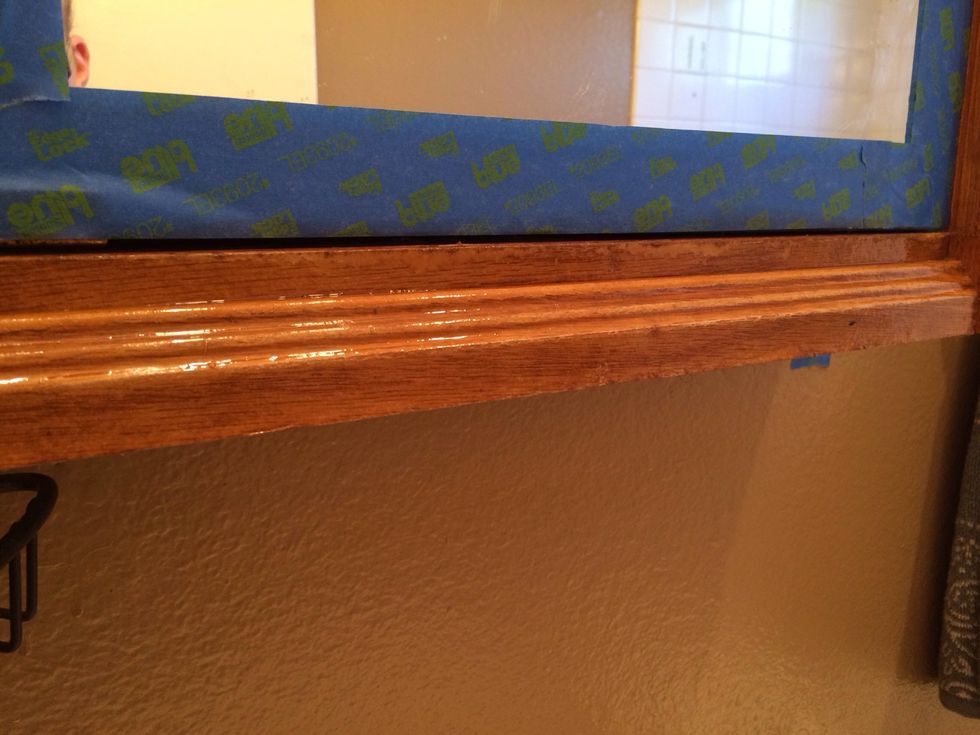 After!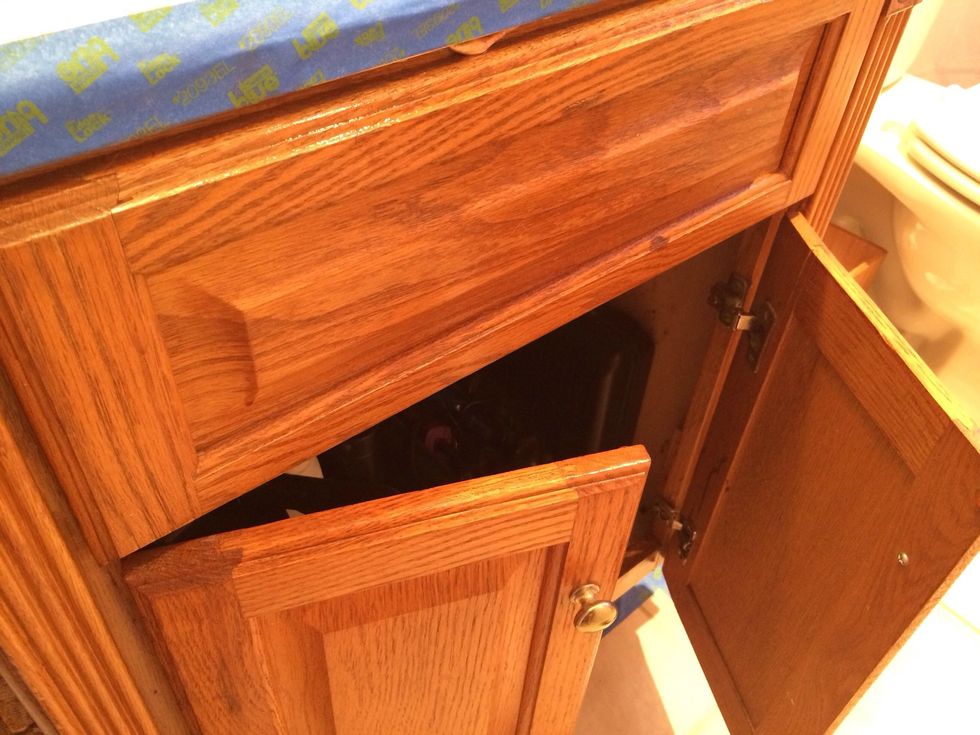 After!
Dry time was only a few hours, as I didn't need to apply too many coats. If you're using a darker color stain, your dry time may be longer. Spray paint your knobs for a more polished look.
Do not "glob on" the stain, thin coats work best. Create a test area to determine wether sanding is needed. This stain should soak in nicely without though.
Paintbrush
Wood Stain
Microfiber towel
Painters tape
Sand paper (opt)
Drop cloth
Metallic/chrome spray paint (opt)