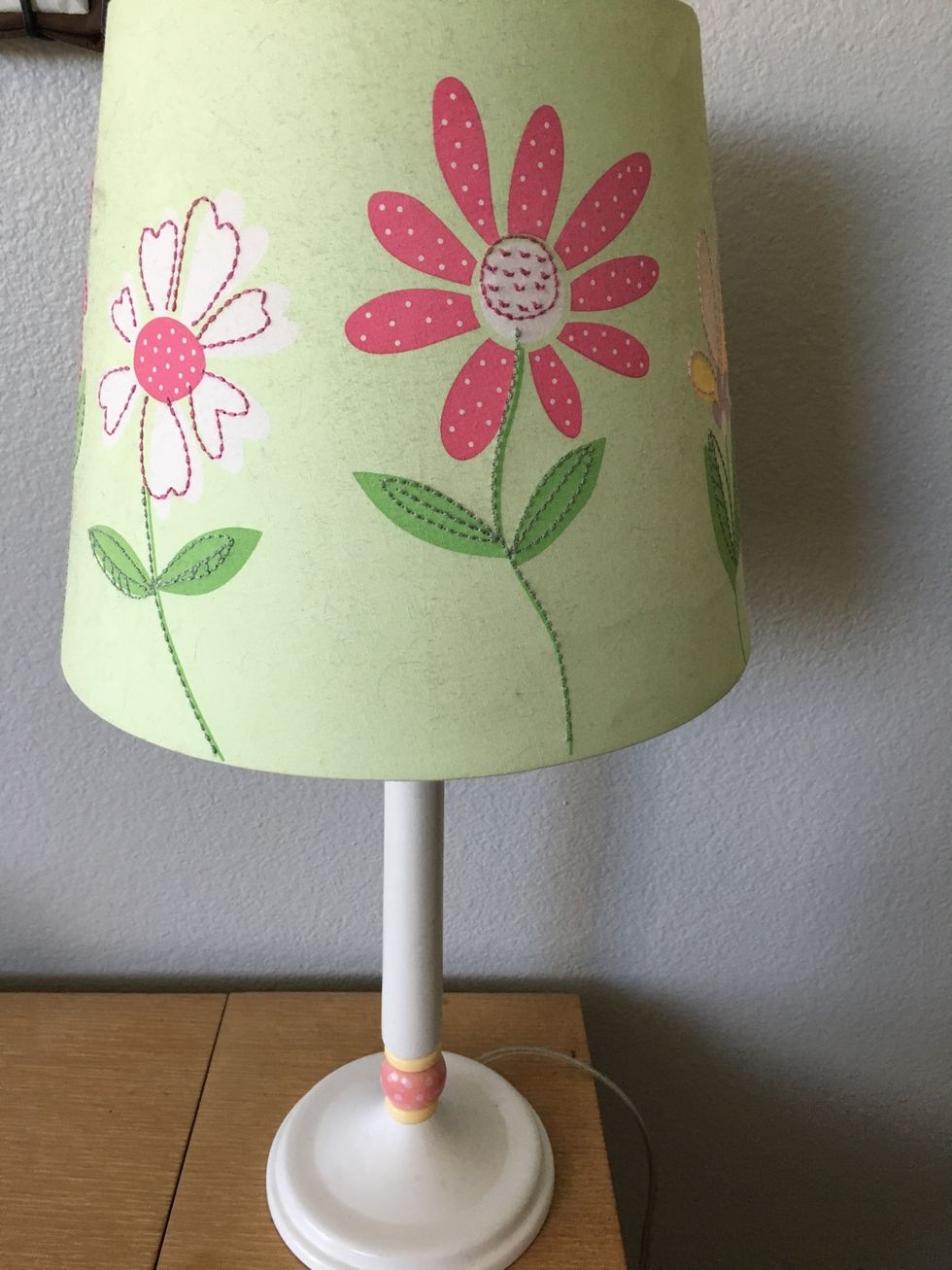 This is the lamp I will be refashioning.
First, detach the lampshade from the frame. You may have to completely demolish the lampshade to get it off. Oops!🙊 After you get it off, tape 2&1/2 pieces of card stock together.
Pick out the fabric you will be using for your lampshade.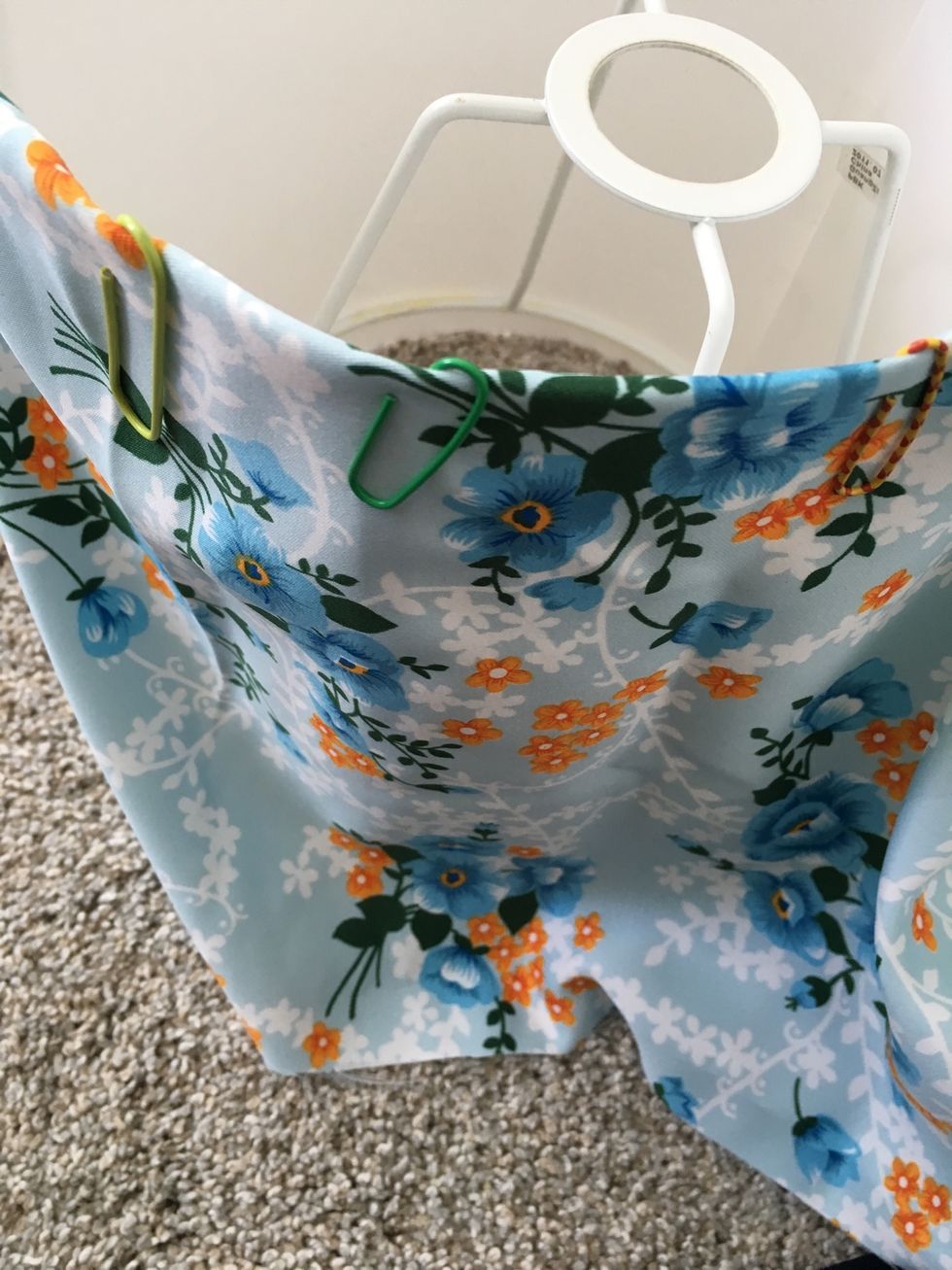 Measure and cut it to fit your card stock, and make sure to leave a little extra. You can use paper clips to help "pin" it in place.
Hot glue one edge to the inside of the lampshade.
Do the same for the other edge.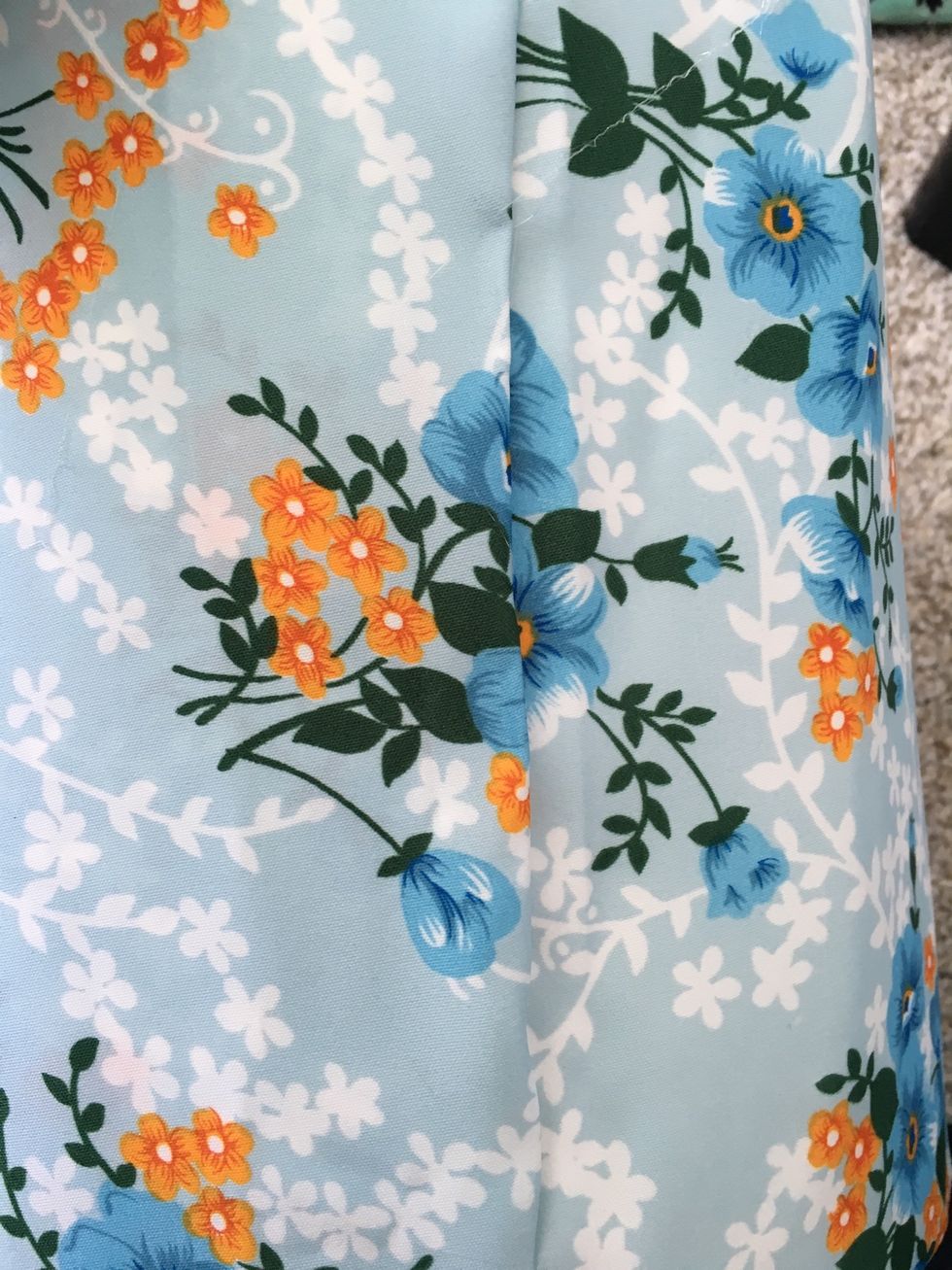 Fold the fabric under where the edges meet, and hot glue it in place.
Put the lampshade frame inside the new lampshade.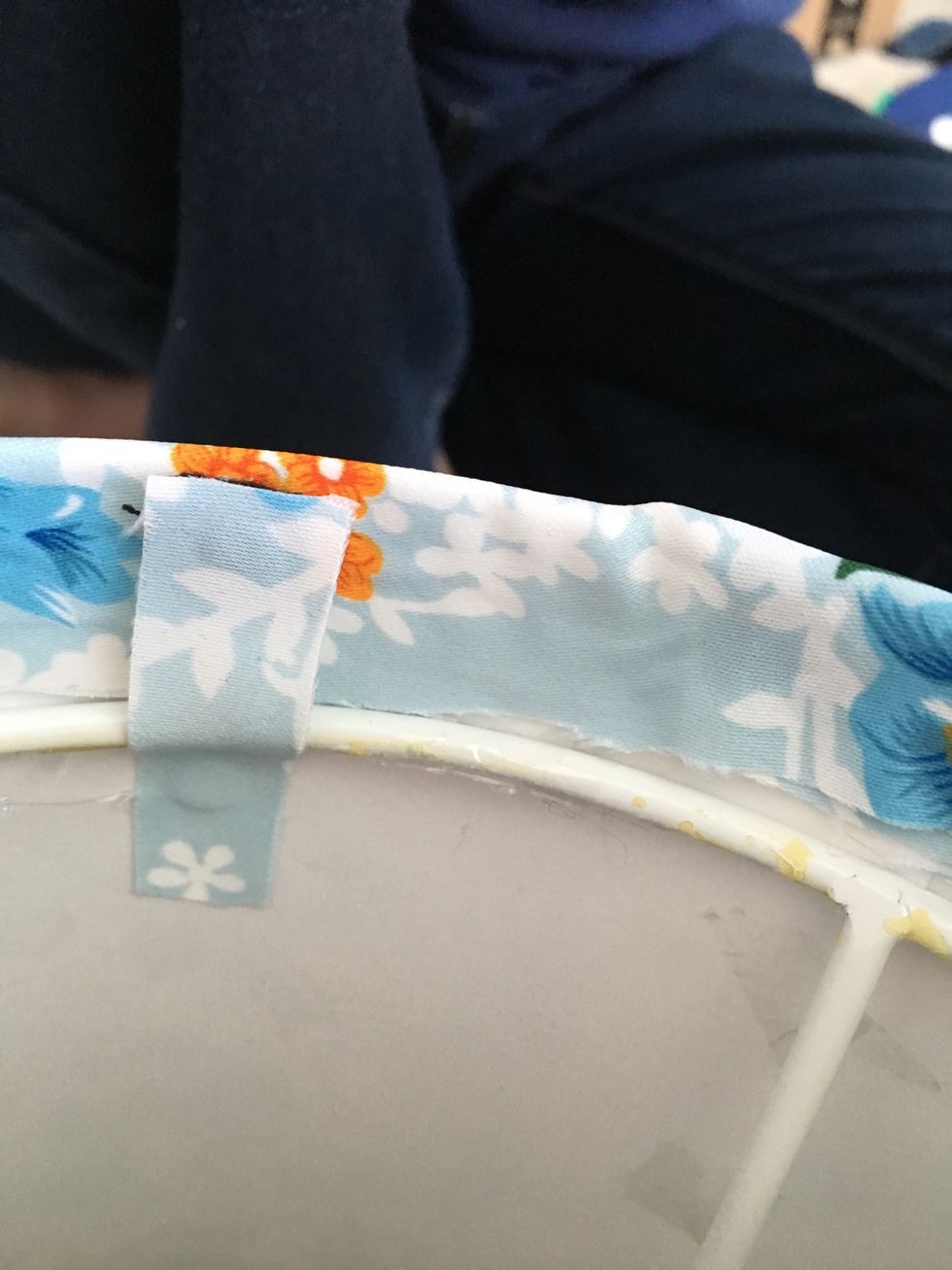 Cut little strips of fabric, and hot glue the bottom end onto the inside of the card stock.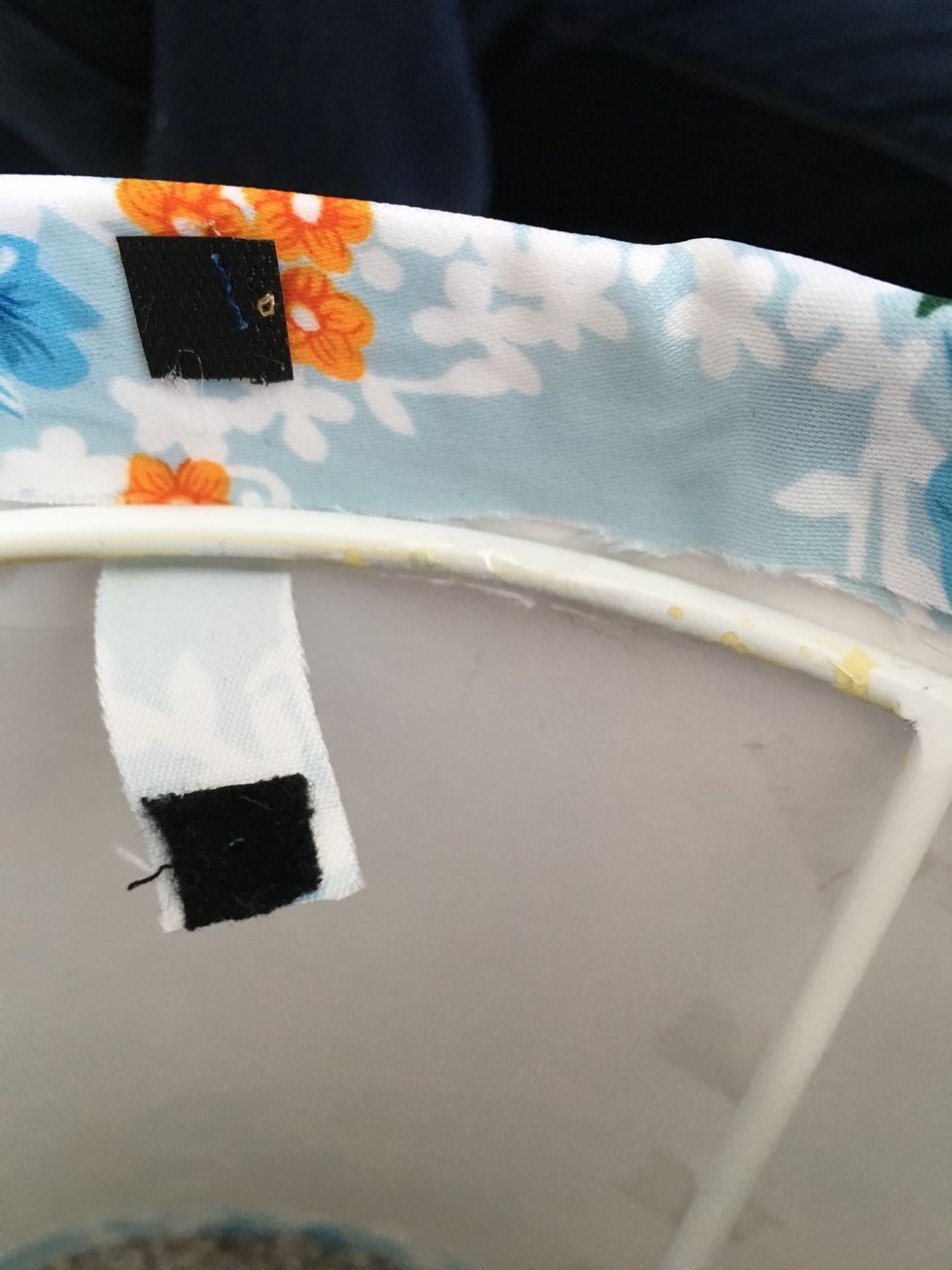 Glue Velcro to the other end and the card stock. Do this for about 6 strips. Now your lampshade will be removable.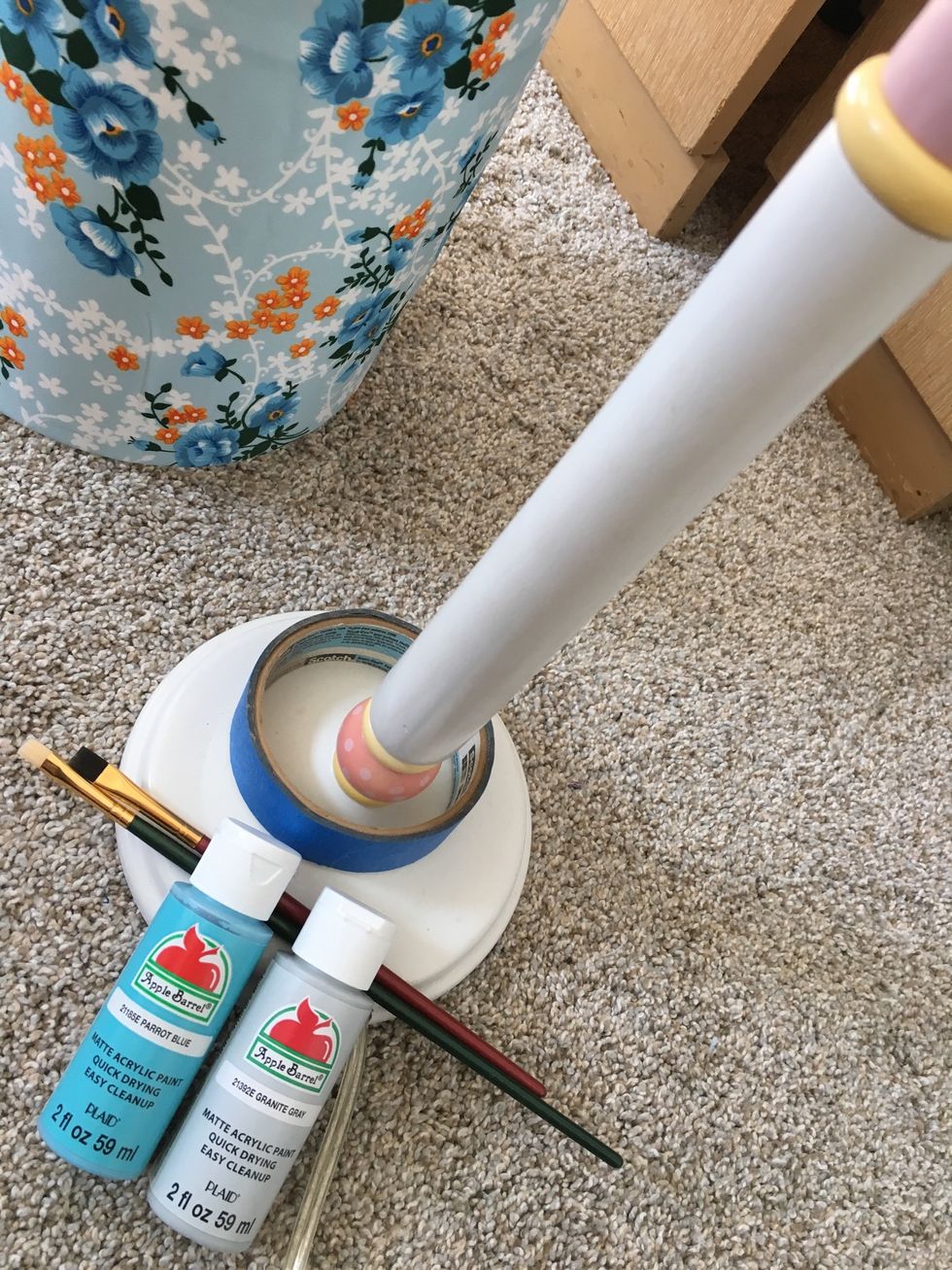 Get out your painters tape, paint, and brushes.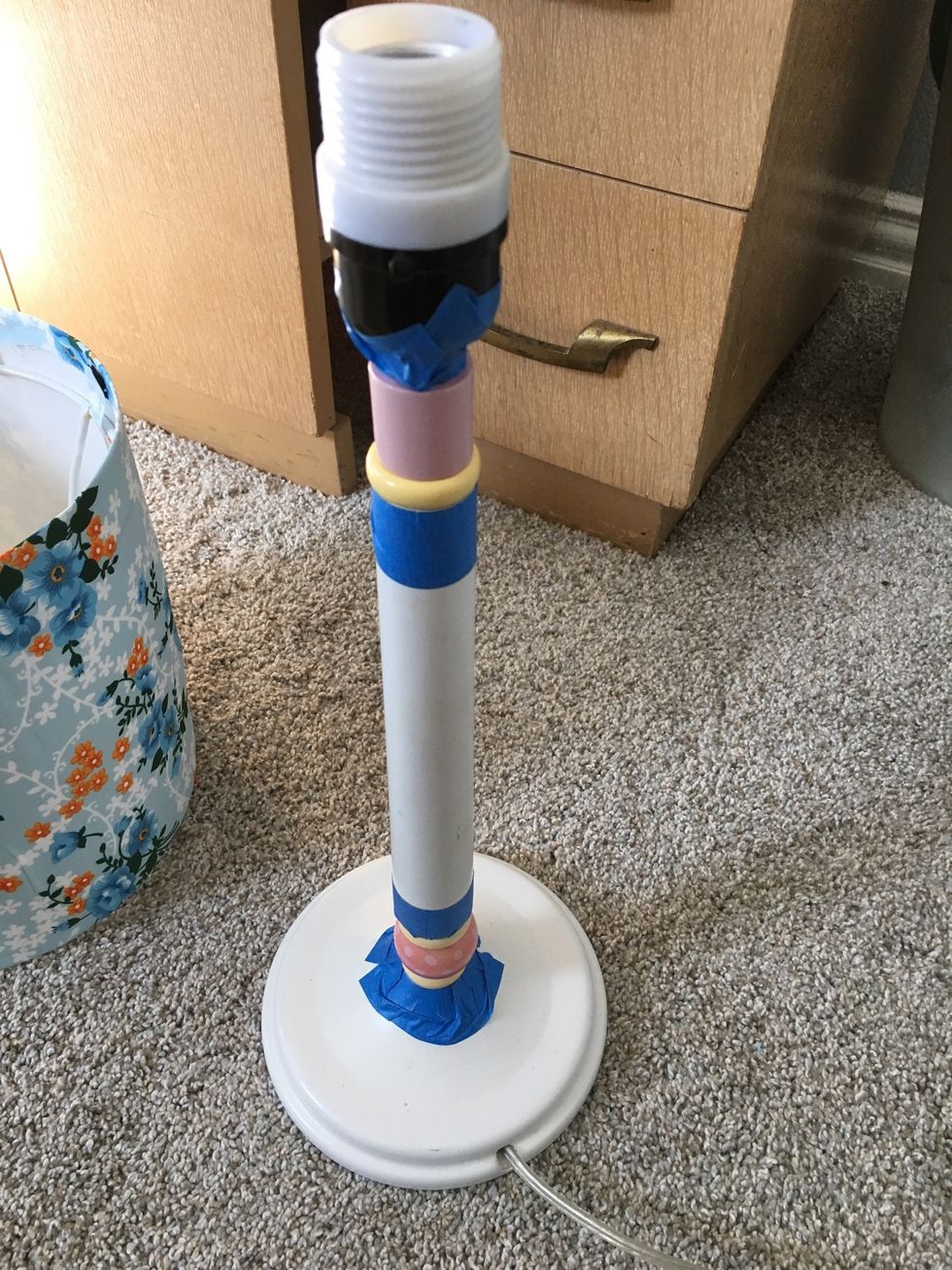 Tape where you do not want to paint.
Paint! (I painted the yellow parts gray, and the pink parts blue)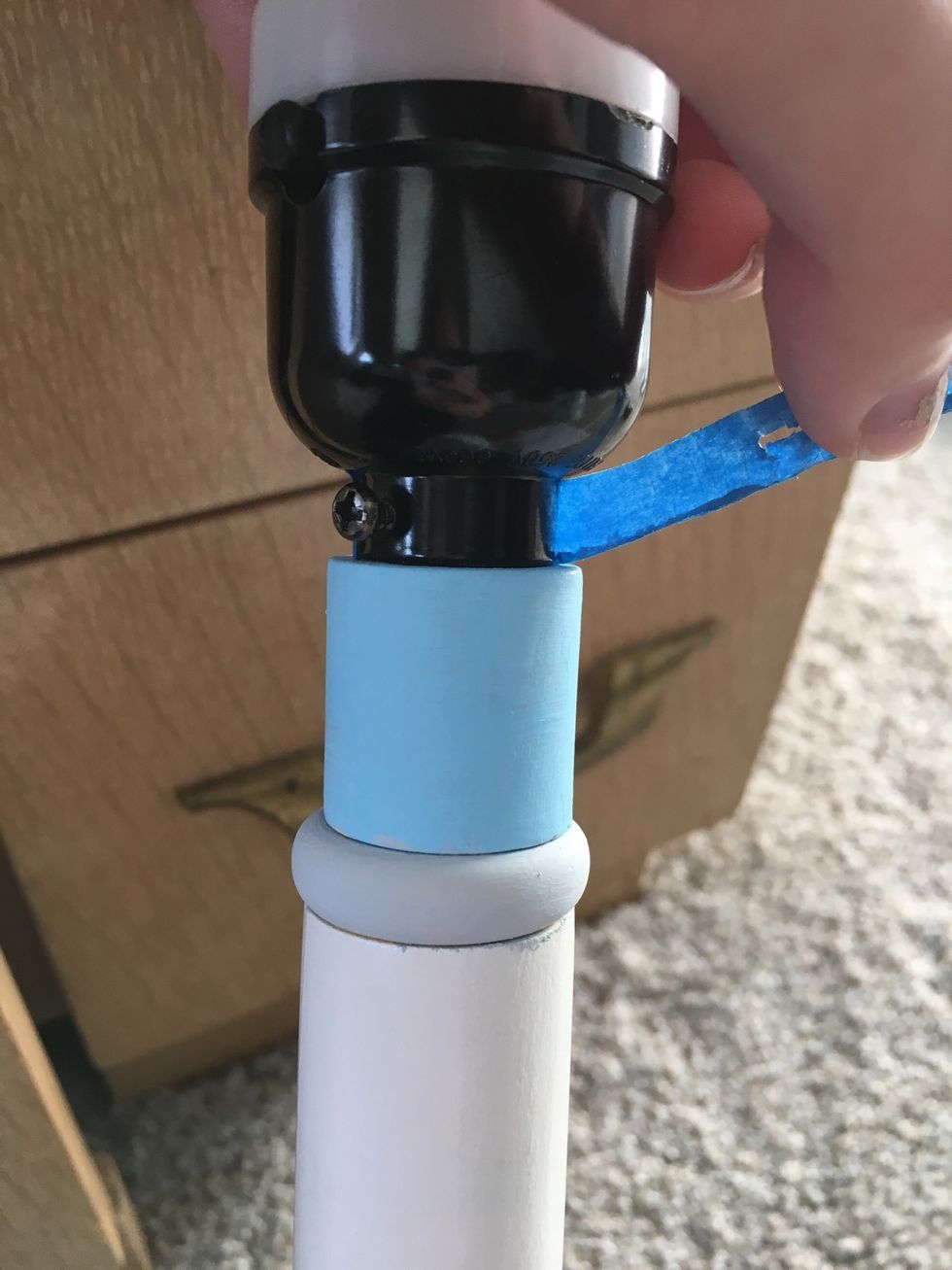 After it's dry, remove the tape. Ta-da!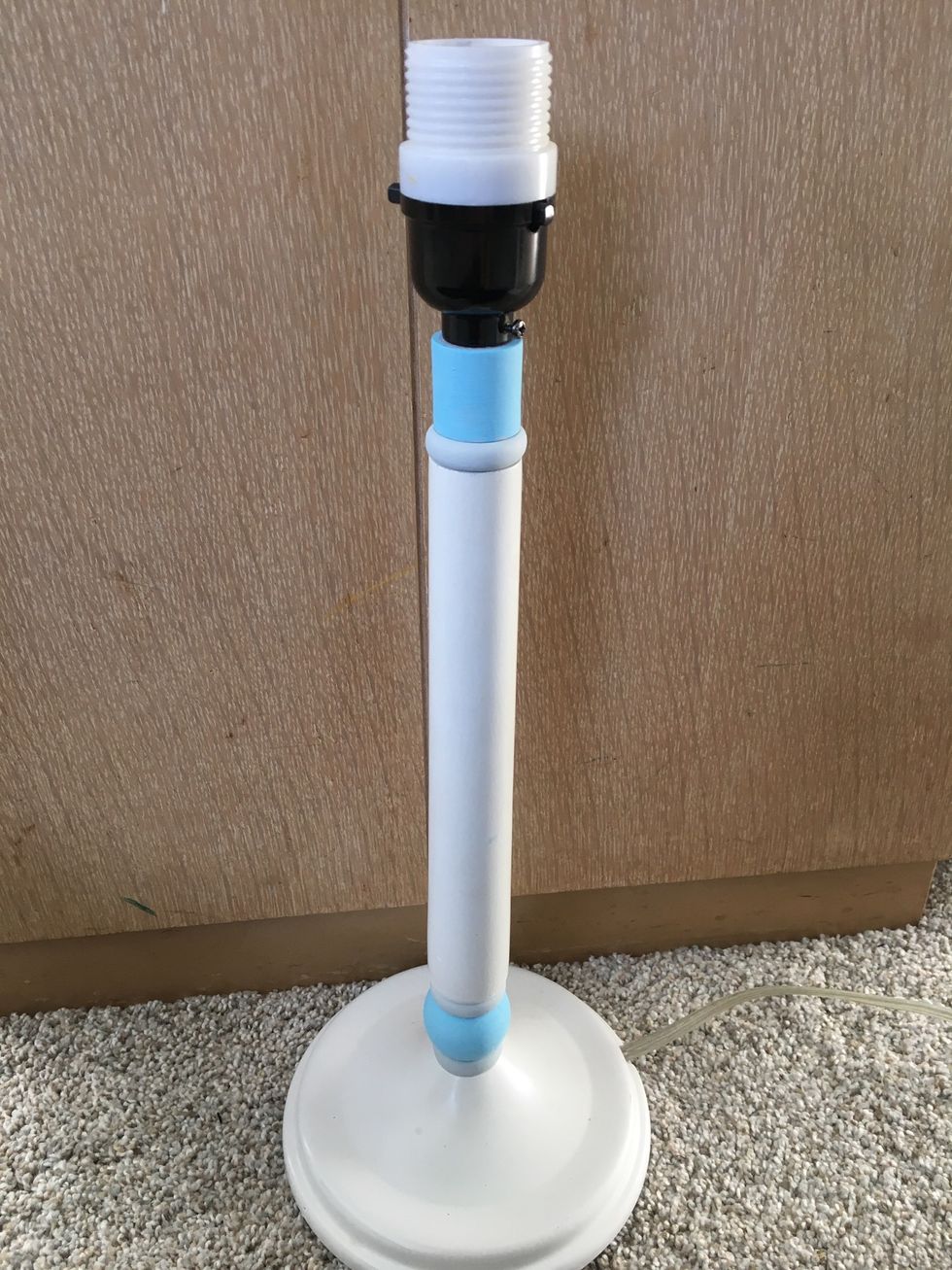 Now reassemble the lamp (ie. lightbulb, cap, lampshade, etc.)
Ta-da!
I will be making more lampshades with this Christmas fabric soon!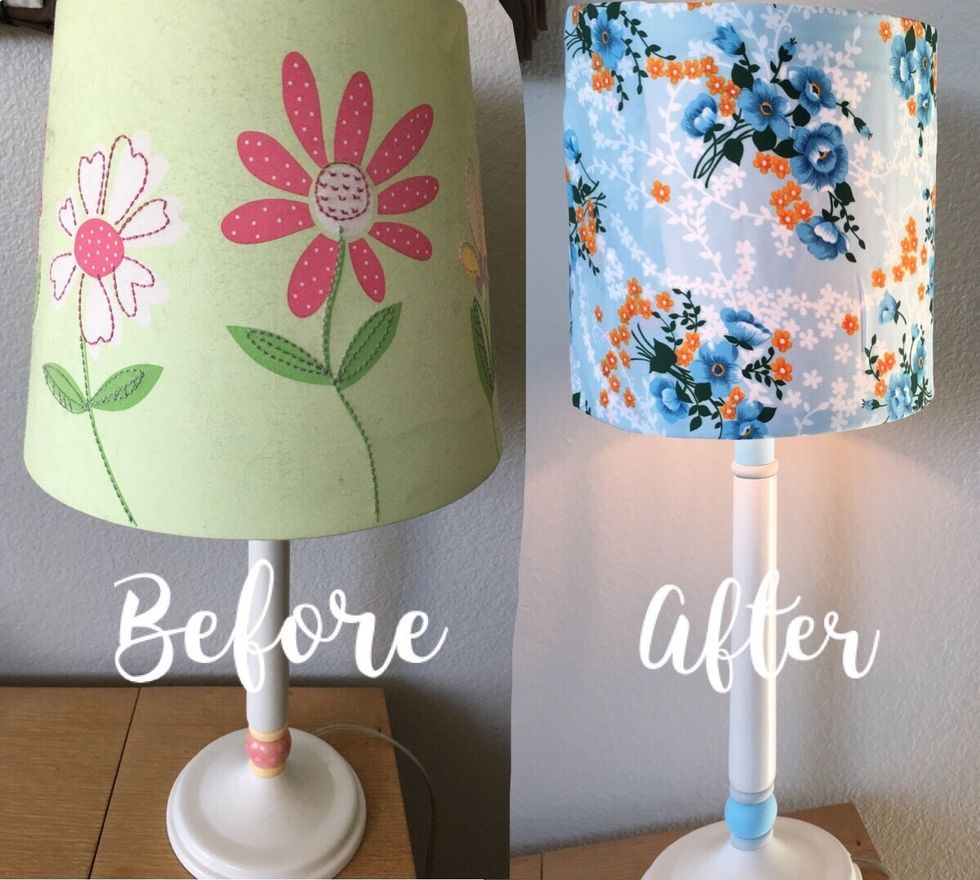 And here's the before and after. Don't forget to like and follow!
The creator of this guide has not included tools