1st Step: Write the equation.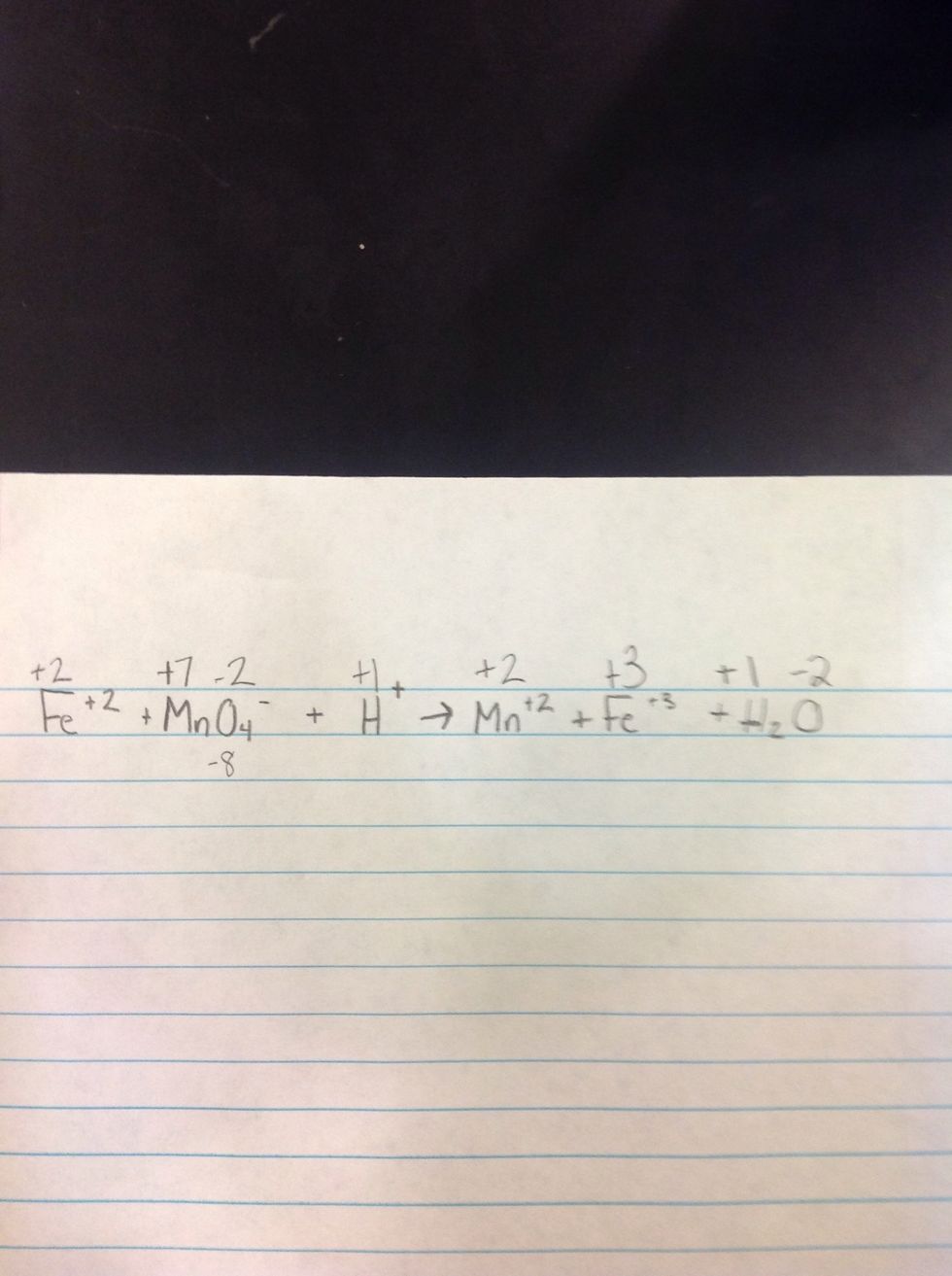 2nd Step: Determine the charges of each element.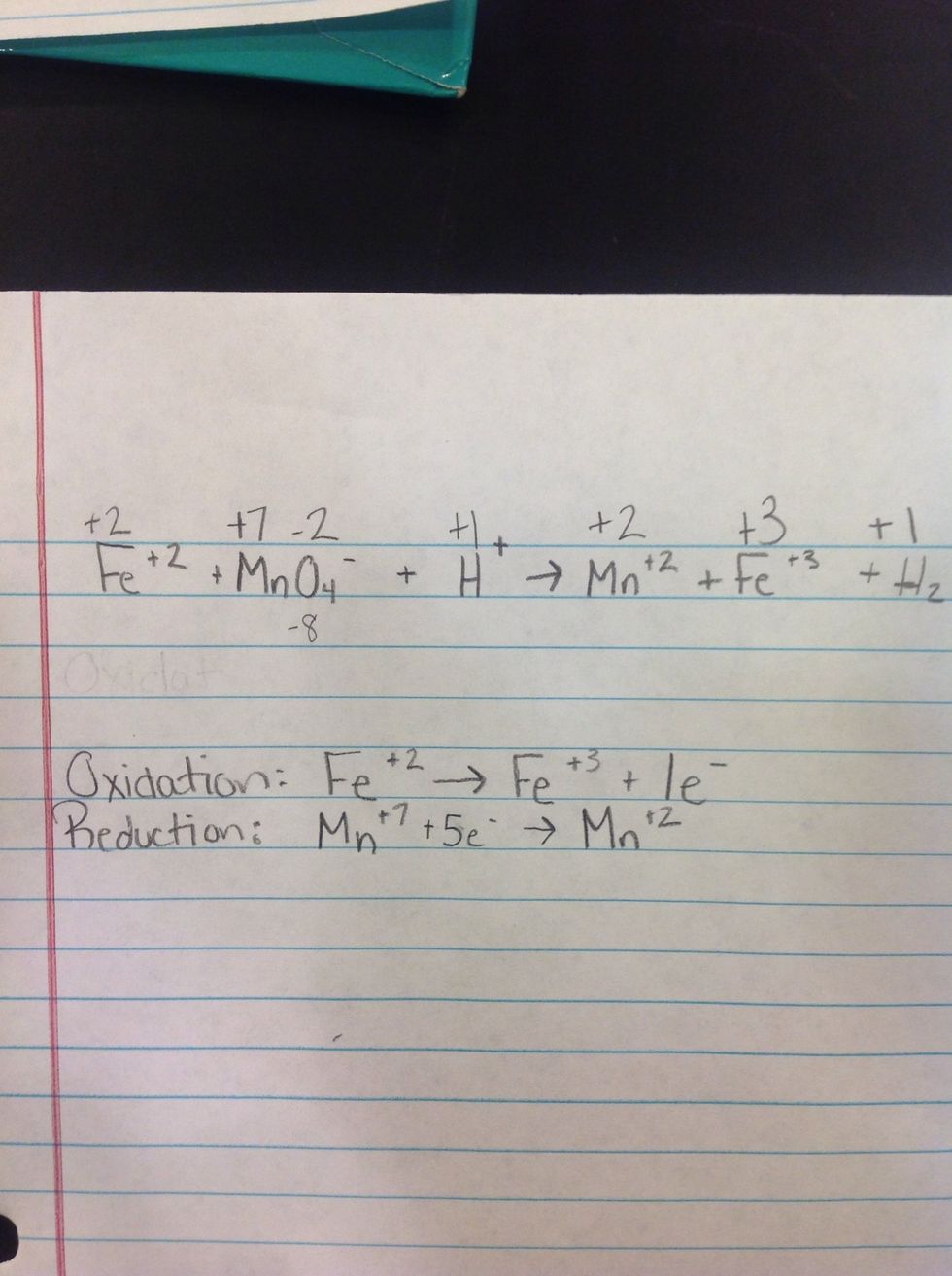 3rd Step: Determine which is oxidation and reduction and how many electrons they need. Electrons need to be the same in both reduction and oxidation.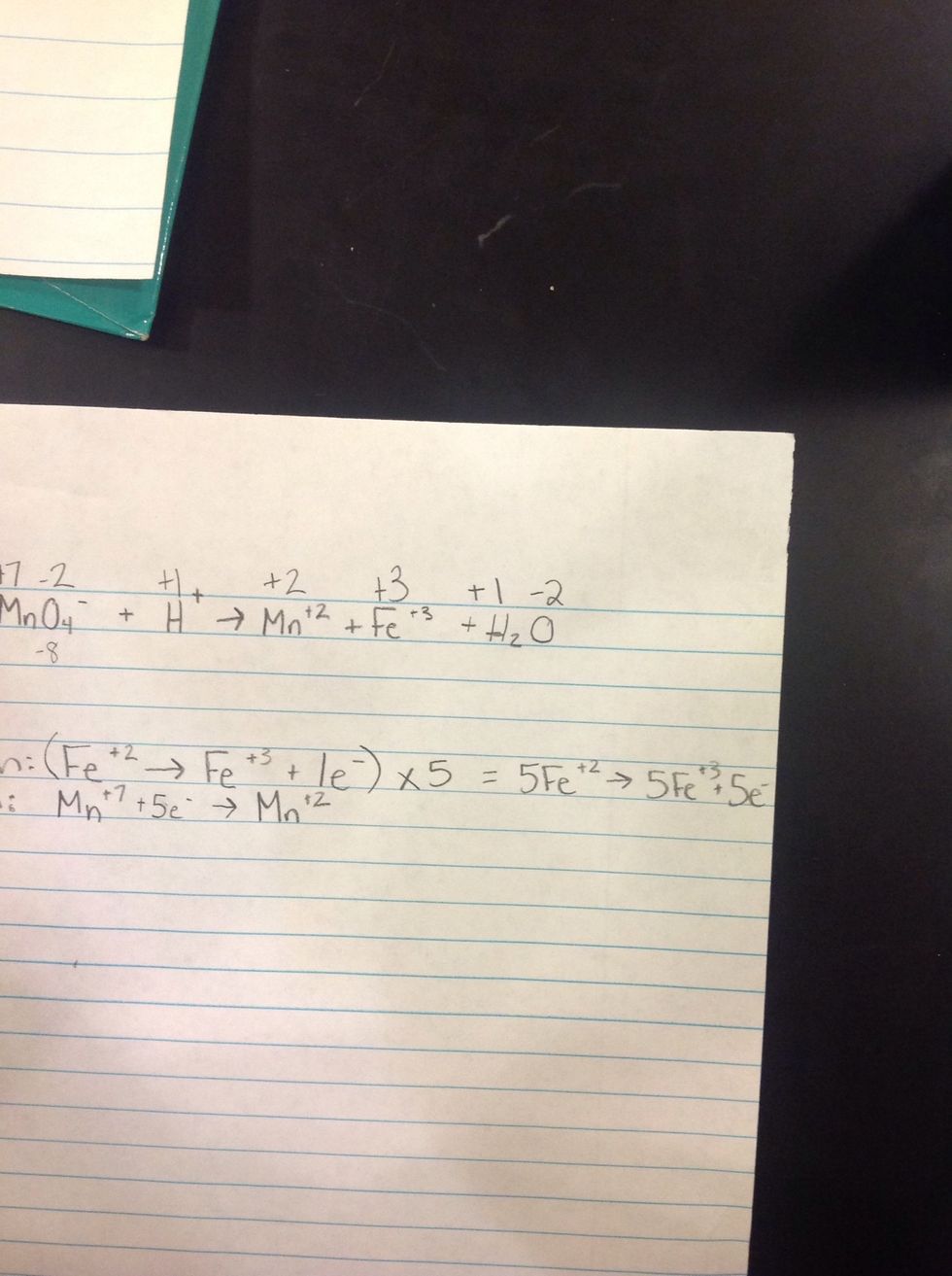 4th Step: Get both equations to have the same electrons and then rewrite the equation.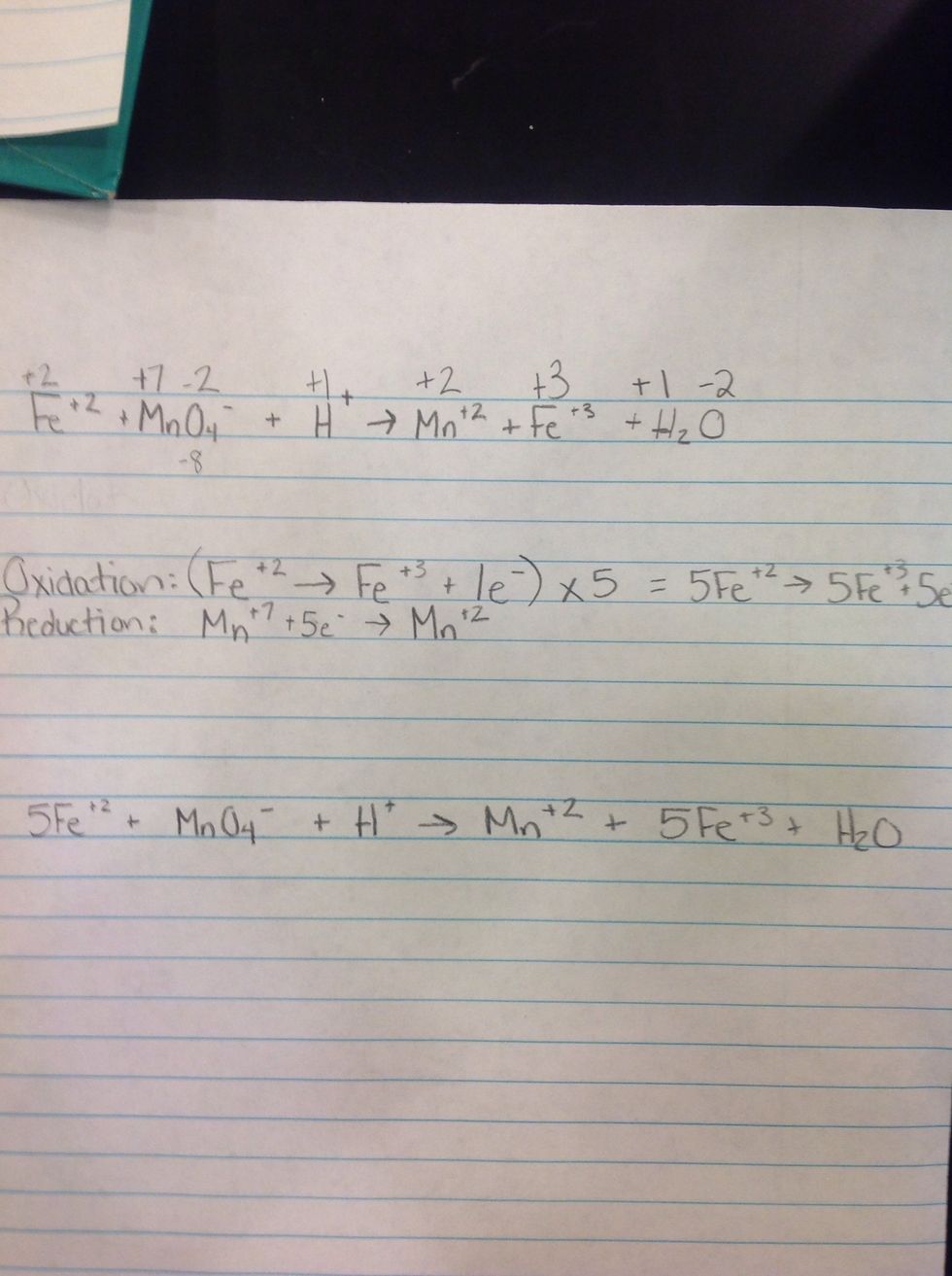 5th Step. Rewrite the whole entire equation using the rewritten half reactions.
Last Step: Balance the whole entire equation.
The creator of this guide has not included tools