How to red angry bird nails
We have all fell victim to the angry bird craze. I can say that I've tried to master all the levels, but can't quite seem to, so I decided to master their faces on my nails lol Have fun xoxo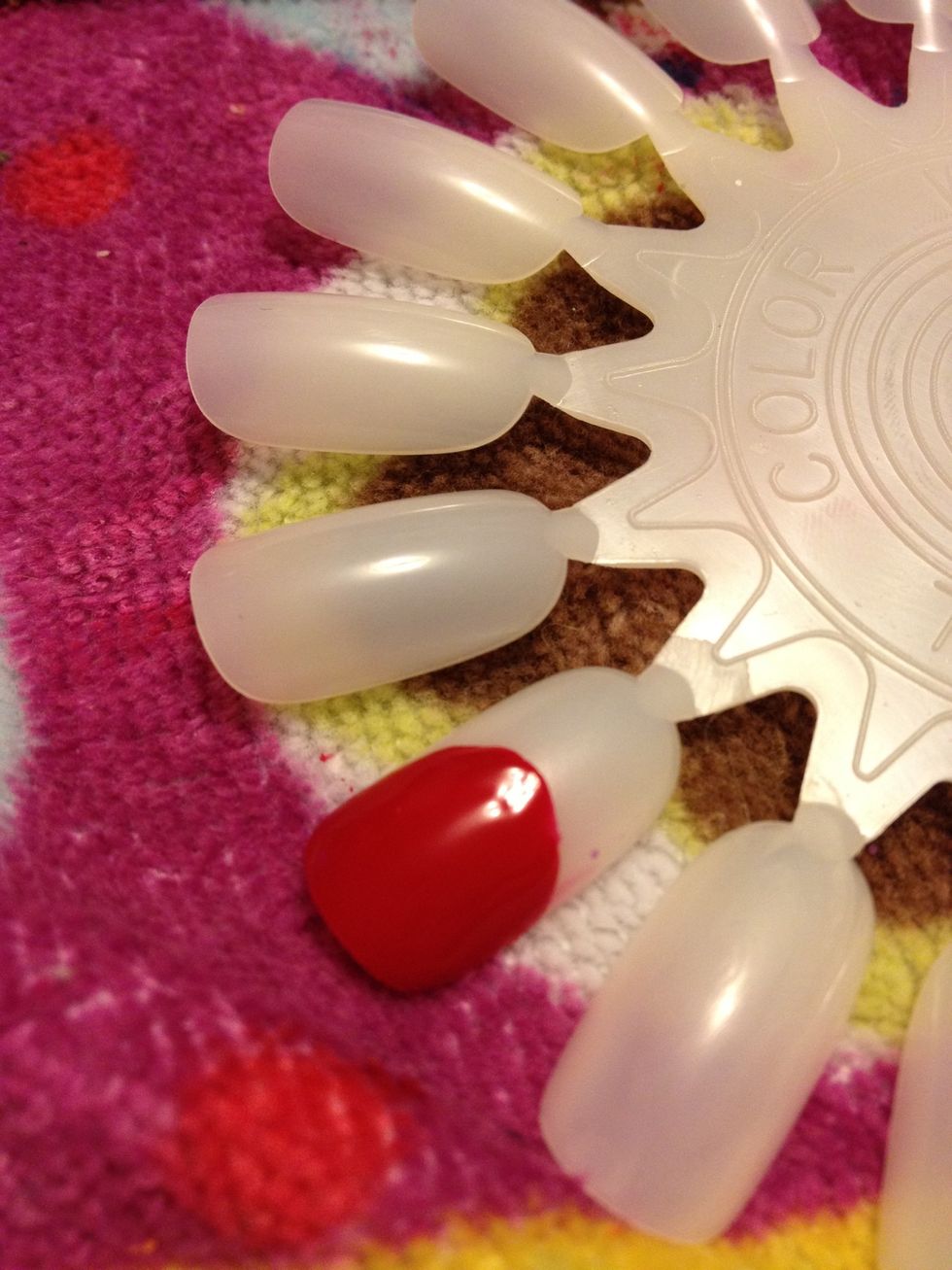 Start off by painting a red circle on the end of your nail like I have in the photo above.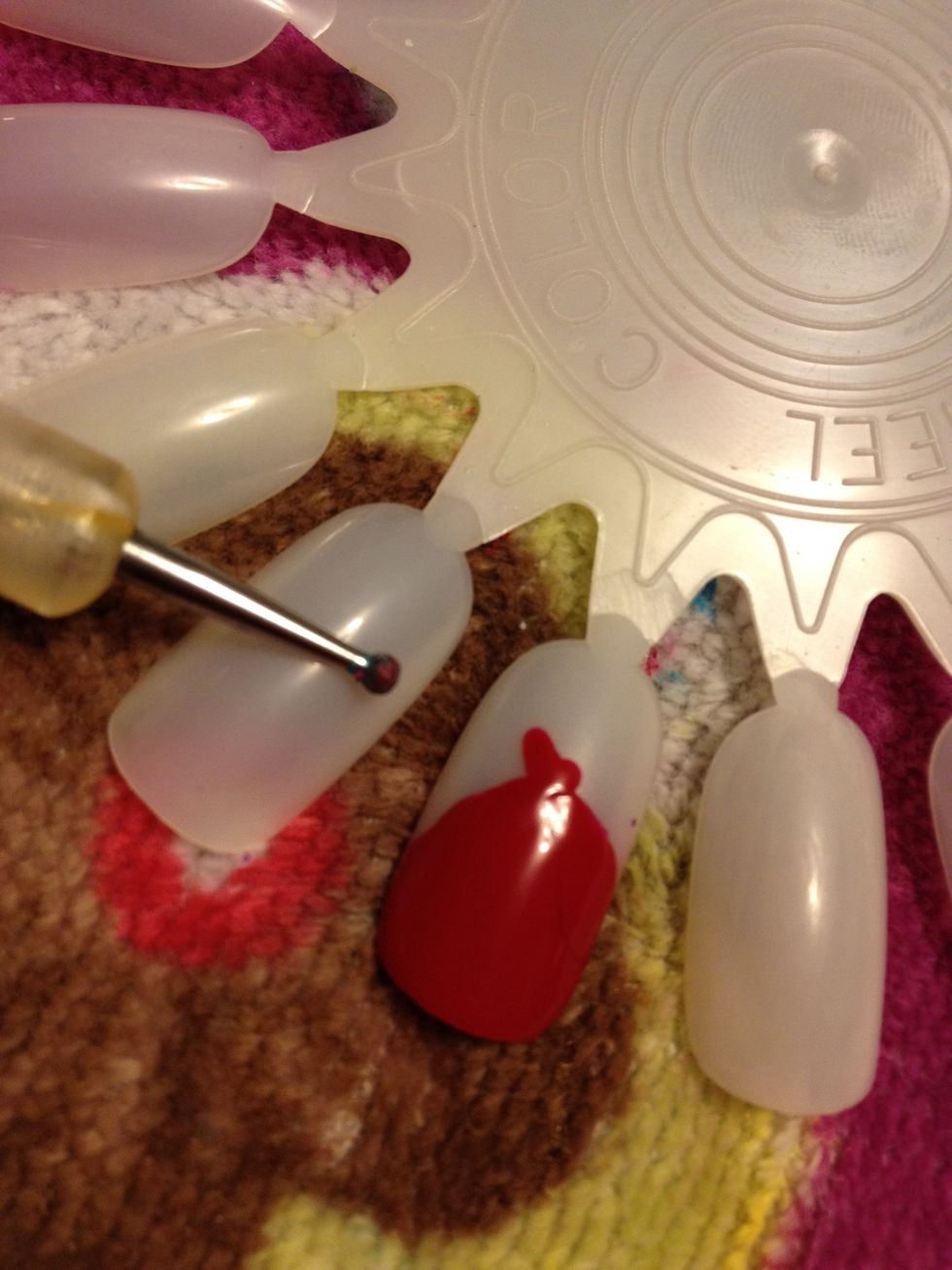 While we wait for the polish to dry, take a dotting tool or a tooth pick and draw two feathers on top of your birds head. One is a bit bigger then the other :)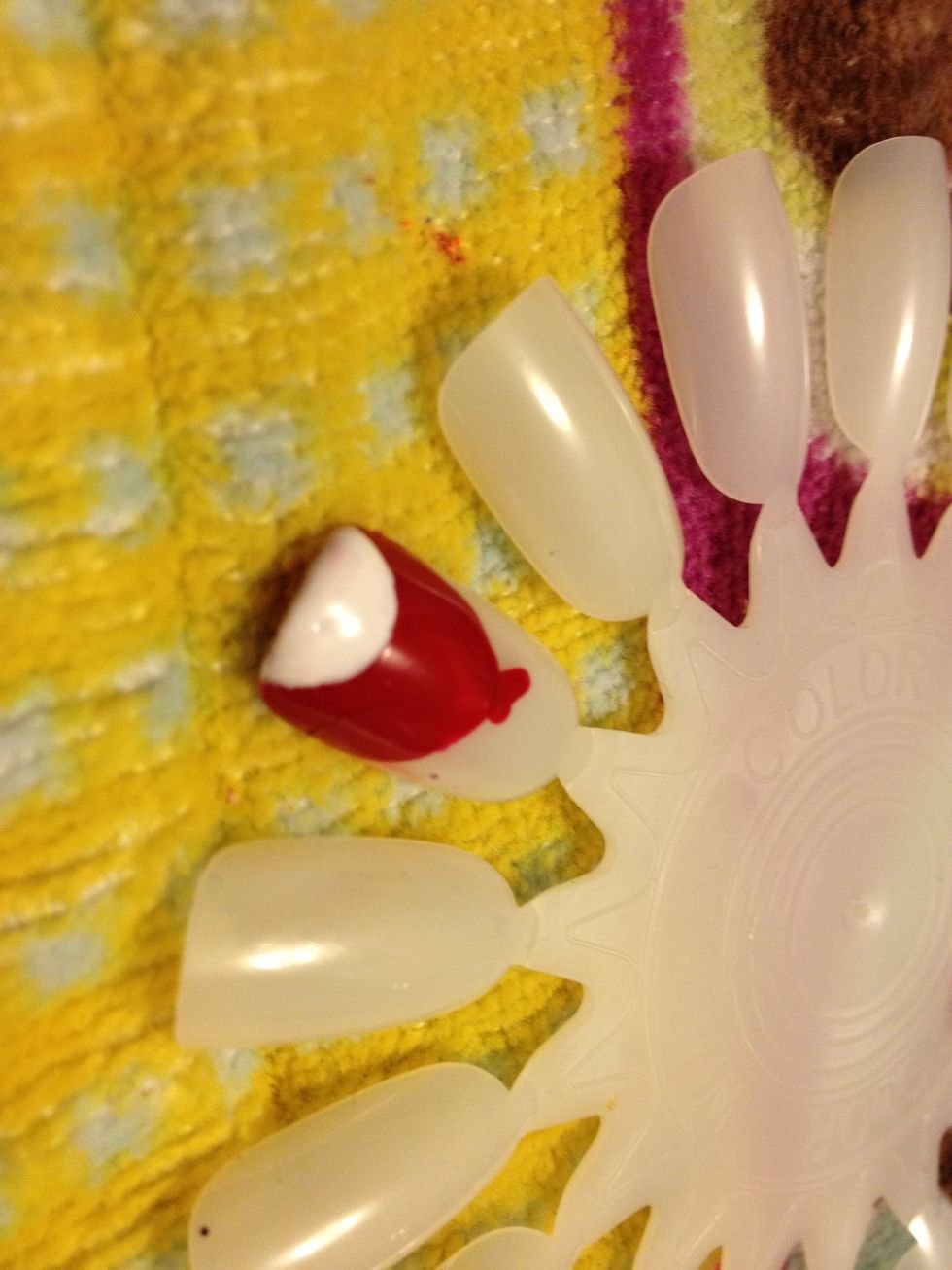 When your polish is dry take a brush and paint on his white belly :)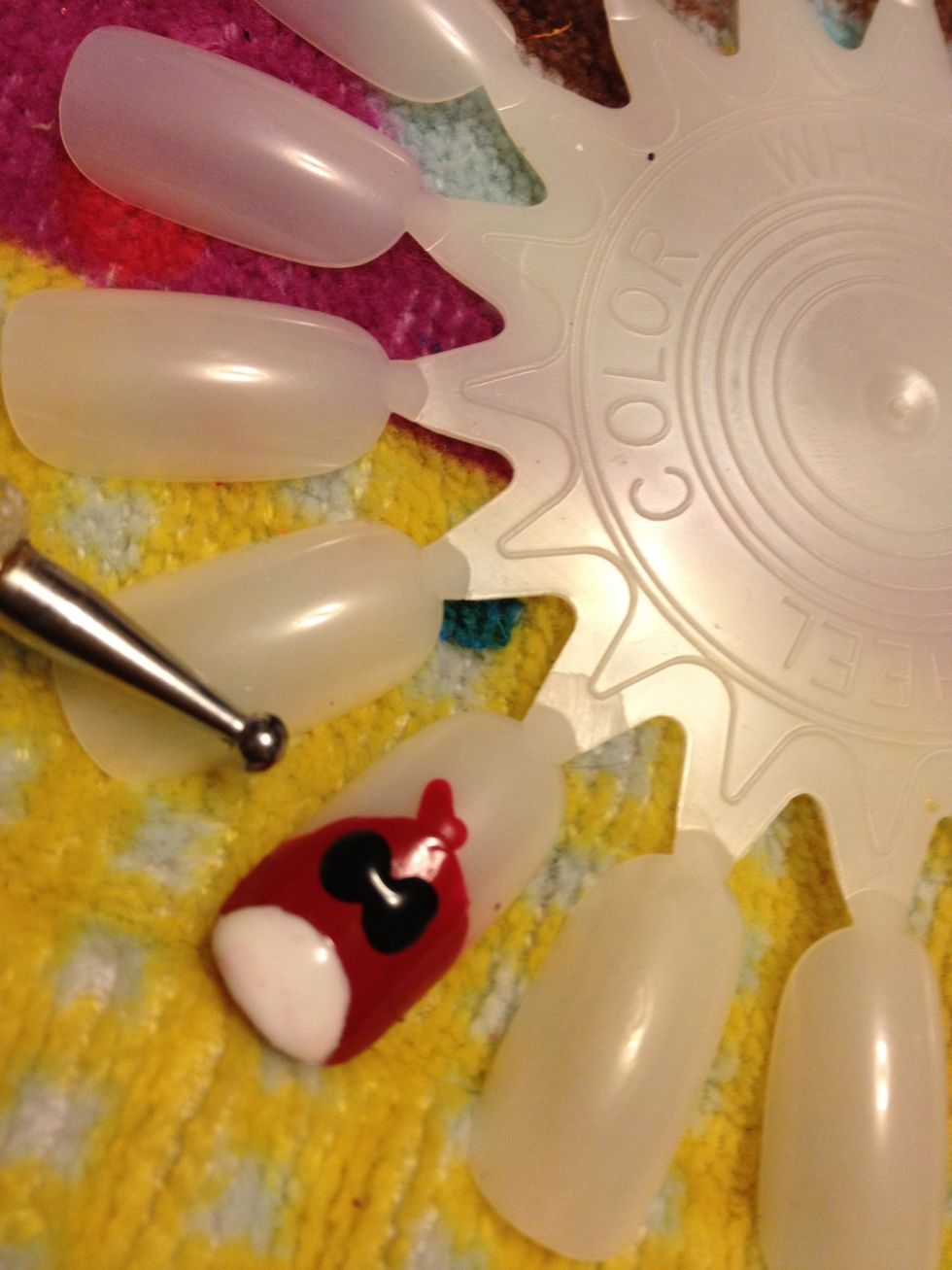 Take a dotting tool and make two eyes..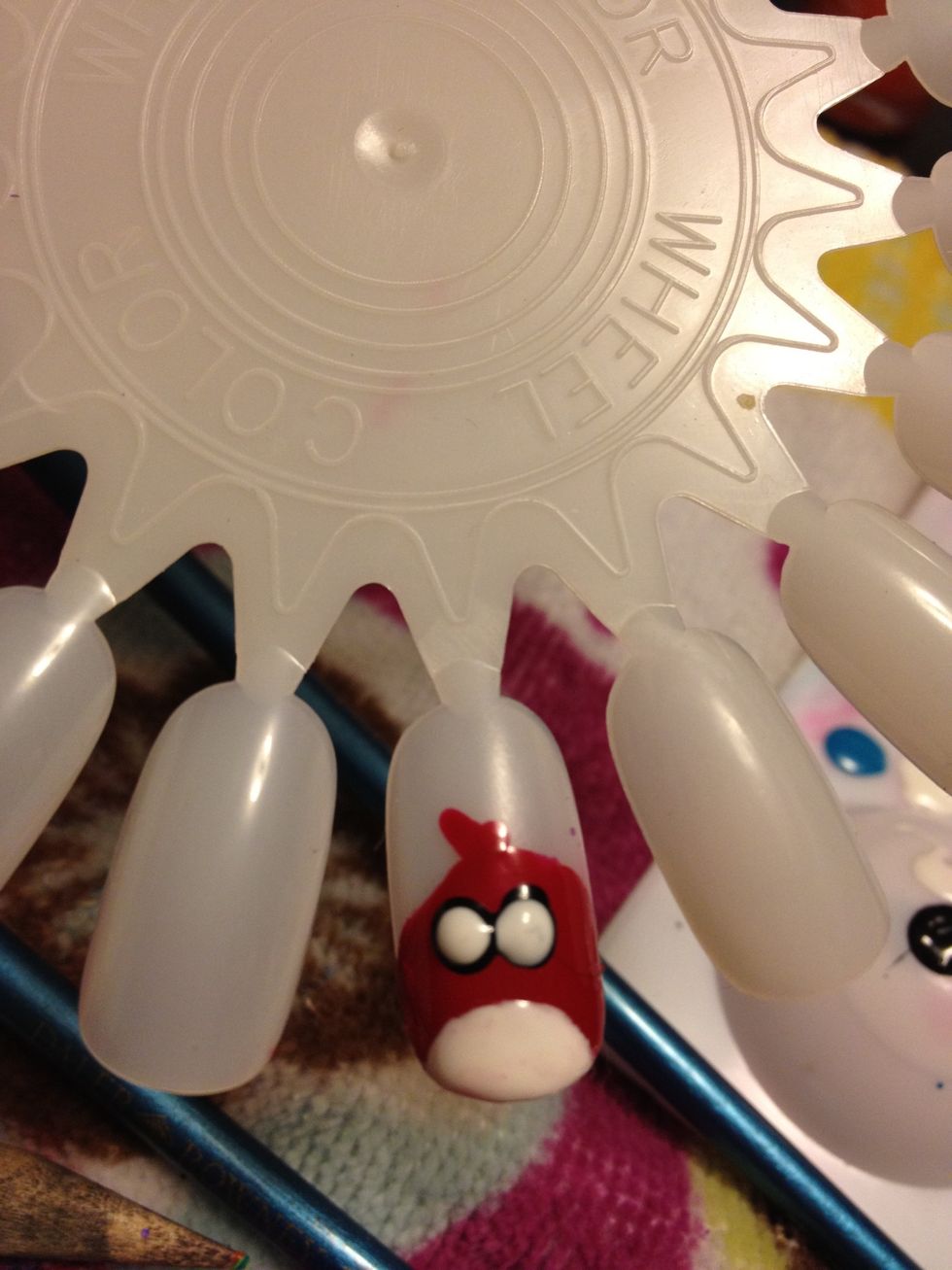 Once that is dry dot on two white eyes, you may need to do it a couple times before they are both the same shape
Add two black eyes over that and add his angry eye brows >: /
Add an adorable little yellow beak and you are finished. Sorry if he seems a little odd it's 3 am and I'm not really on my A game :)
I added a cute yellow background with blue glitter :) if I get enough people interested in this I may do the evil green piggies :)
1.0 Red polish
1.0 White polish
1.0 Black polish
1.0 Yellow polish
1.0 Topcoat
1.0 Paintbrush
1.0 Dotting tool
Fabulocity By Jessica
Follow my Instagram @fabulocitynails\n\nPlease feel free to request designs and ask questions.