Recycle Spice Jars Into Decorative Storage
65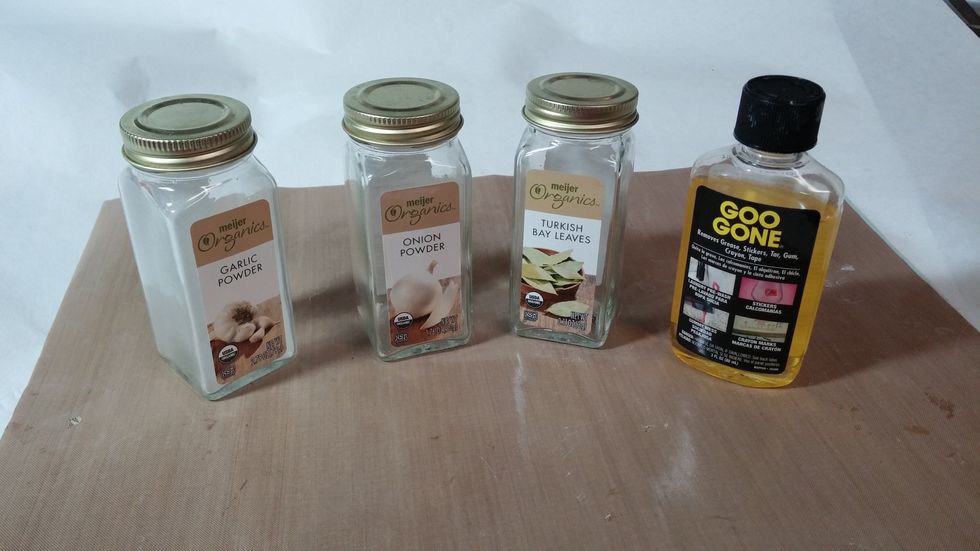 Step one: Use Goo Gone, or similar product to remove labels completely. Clean jars completely, inside and out.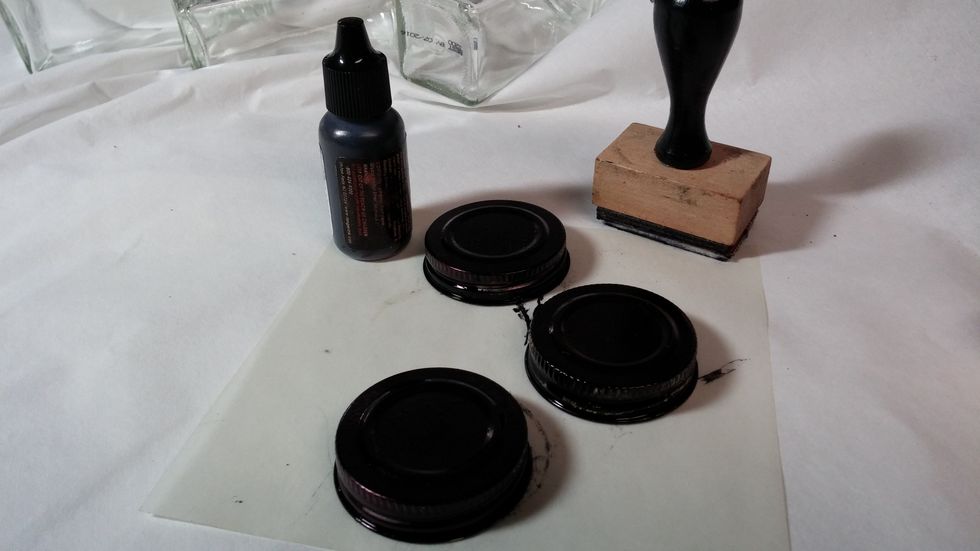 Step two: Use alcohol ink to alter the lids of the jar. I pounced on several coats.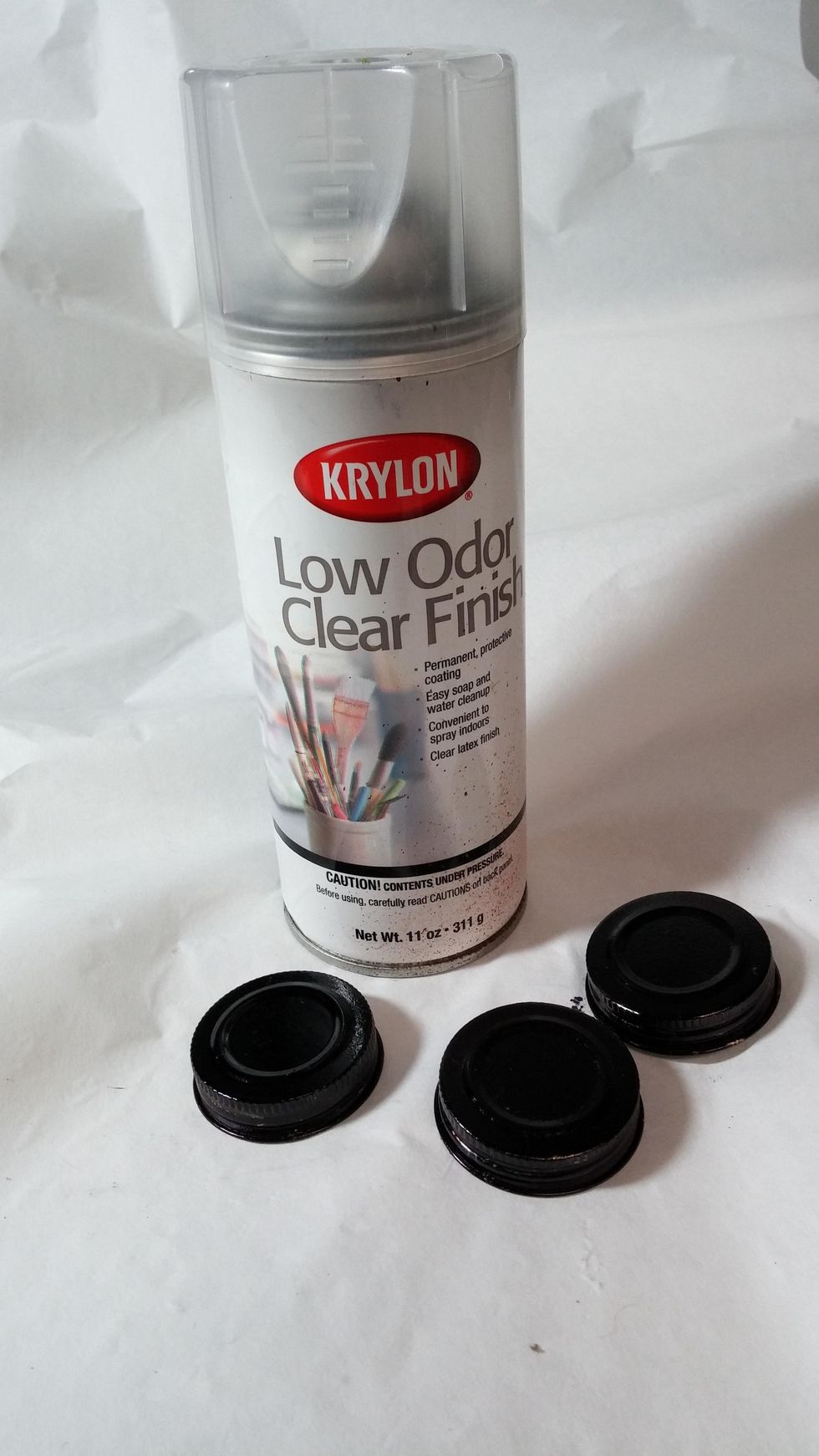 Step 3: Use a sealer of your choice.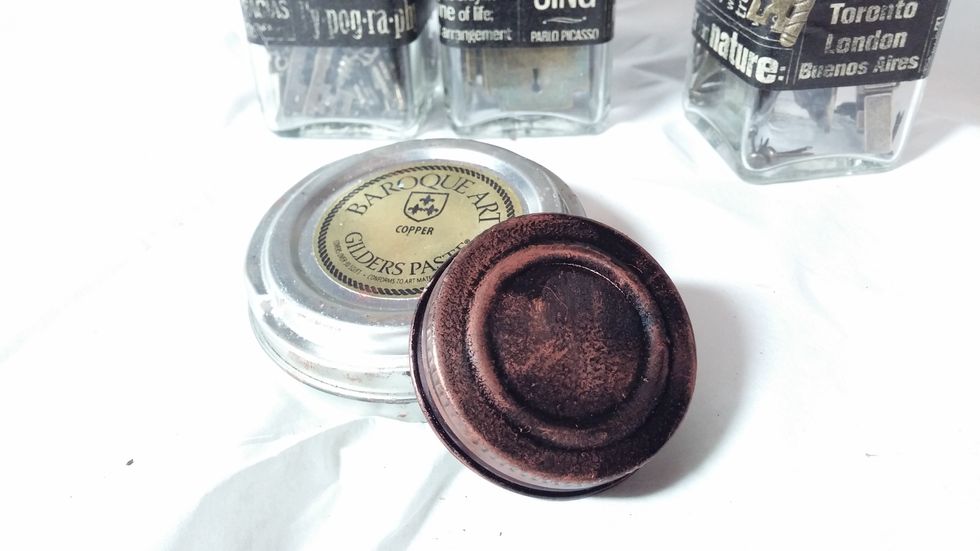 Step 4: A bit of gilders paste brings out the texture of the sealant and the ridges on the lid to add patina and age.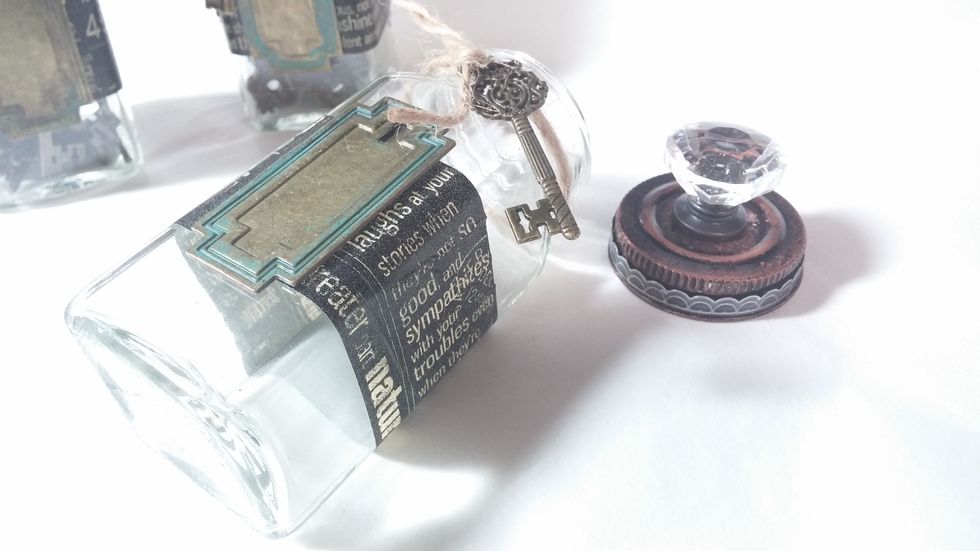 Step 5: Embellish Jar as desired. I used decorative tape and staples from Graphic 45.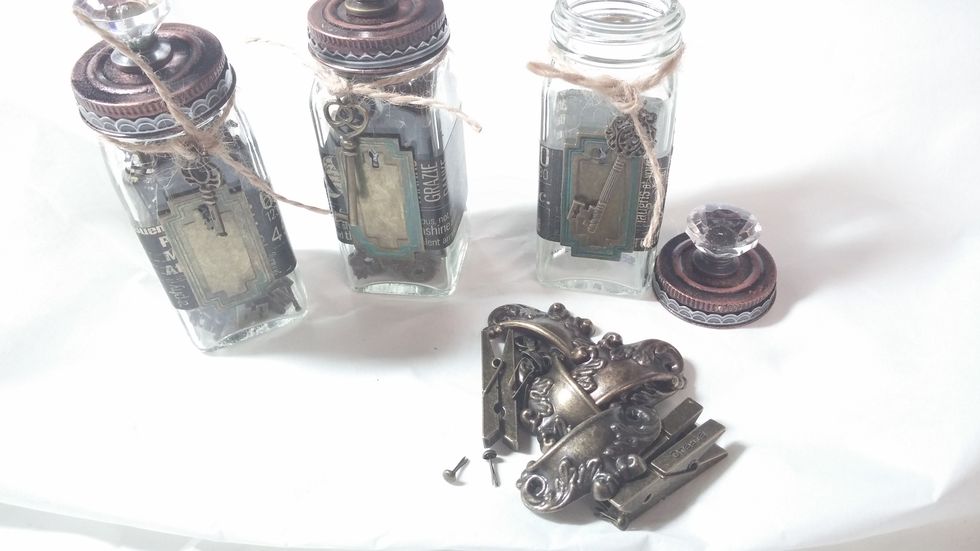 Step 6: Find some embellishments with similar finishes to display proudly in your new alterd jars.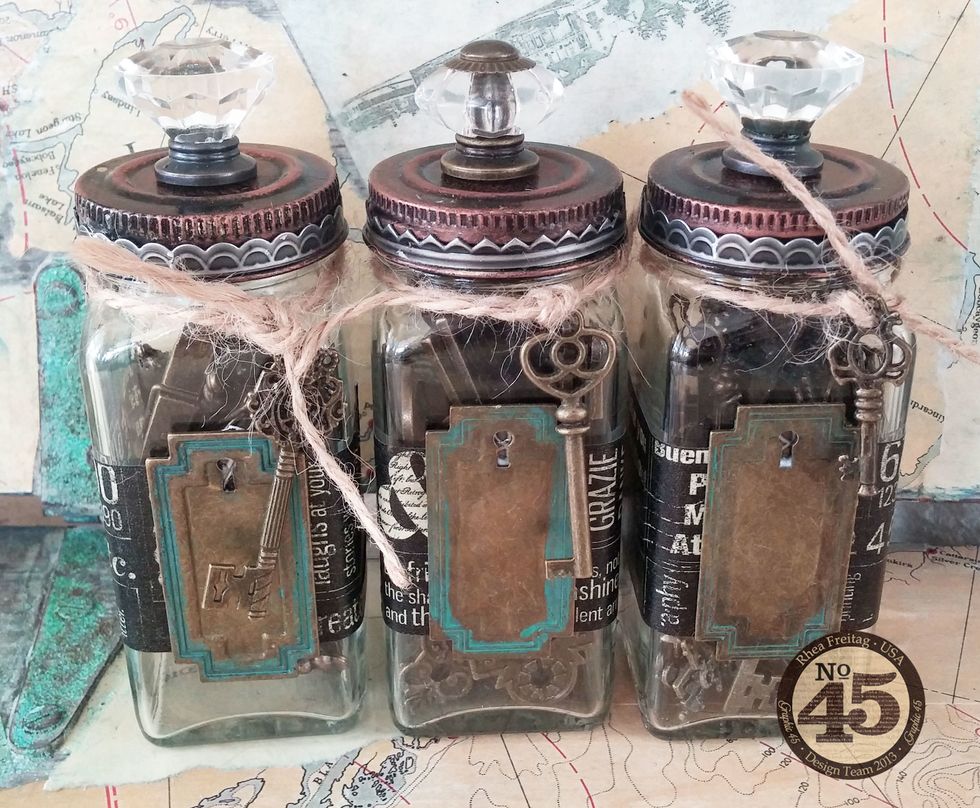 Step 7: Display your lovely embellishments in a very fun way! Cheers!
Spice Jars
Goo Gone
Washi Tape set by Graphic 45
Alcohol ink, Pitch Black
Kryon Sealer
Embellishments of your choice
Gilders Paste