How to record a playing test or book talk in evernote
Record a Playing Test or Book Talk in Evernote
6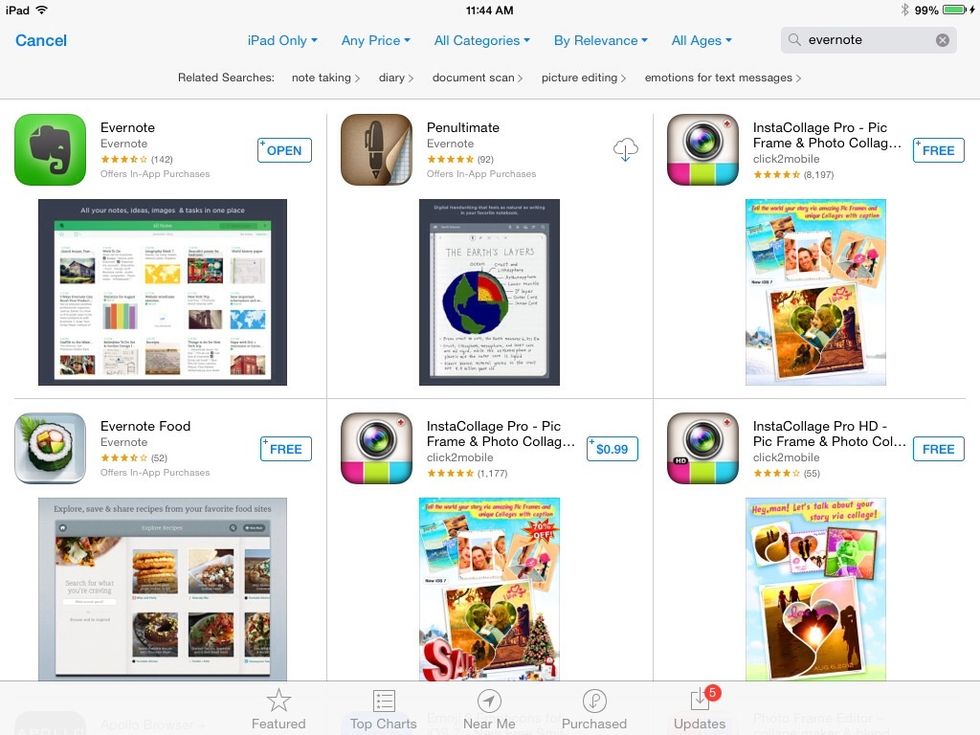 Get the free Evernote app. Look for the green elephant!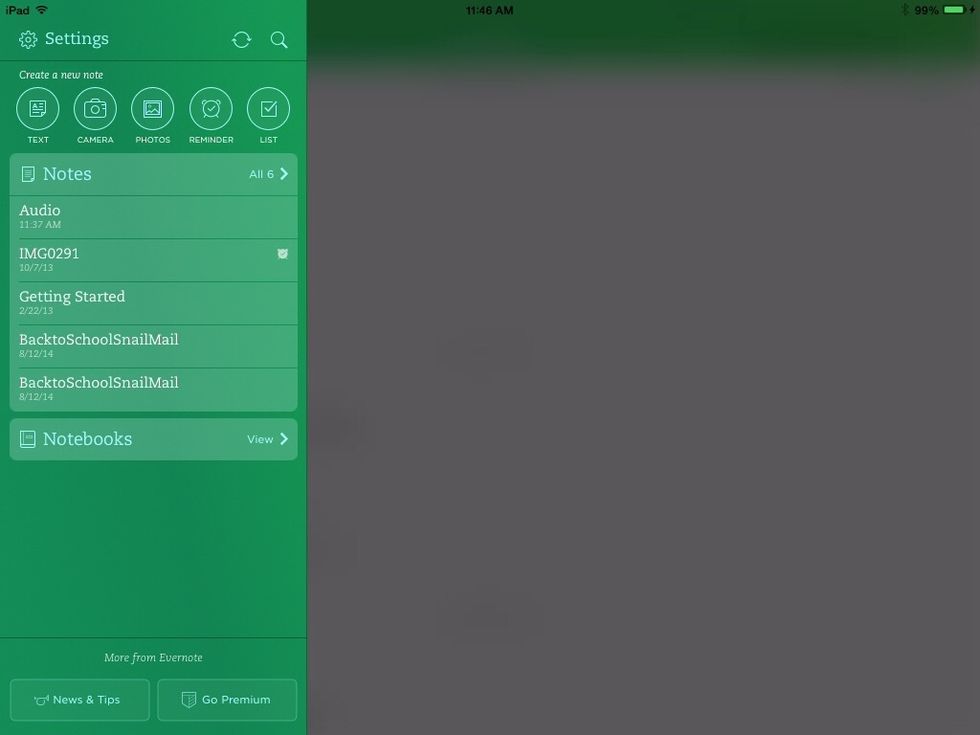 You might already have it and have lots of notes and notebooks already! Mine isn't that full because I don't take many notes! 😊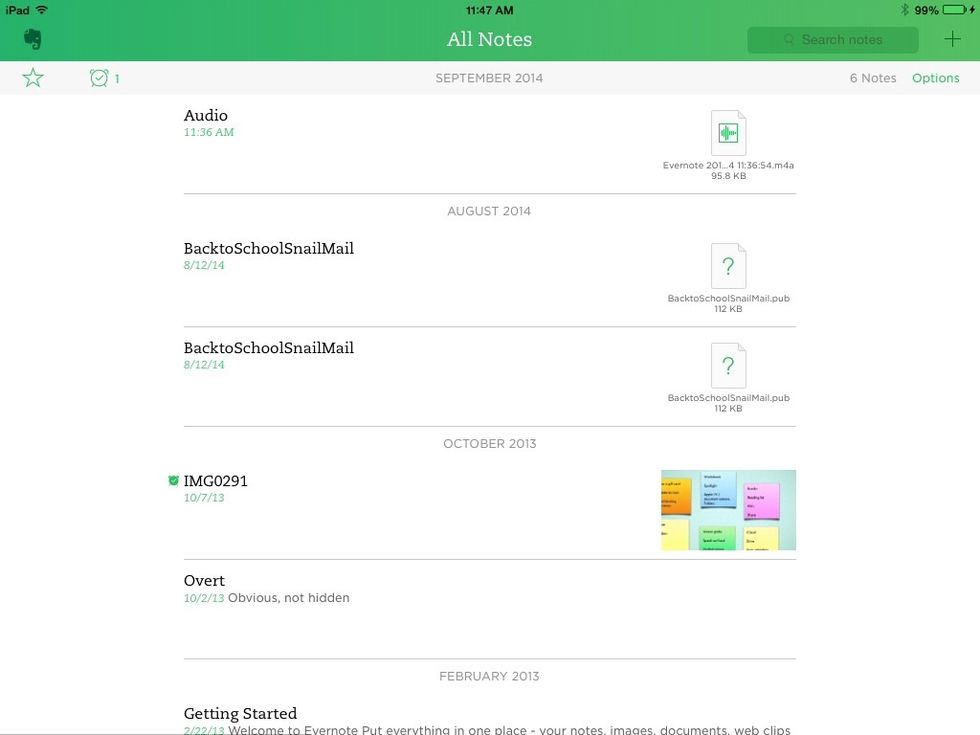 You might even have a stream of notes that looks like this. Click the plus sign in the upper right to add a new note (which will be your recording.)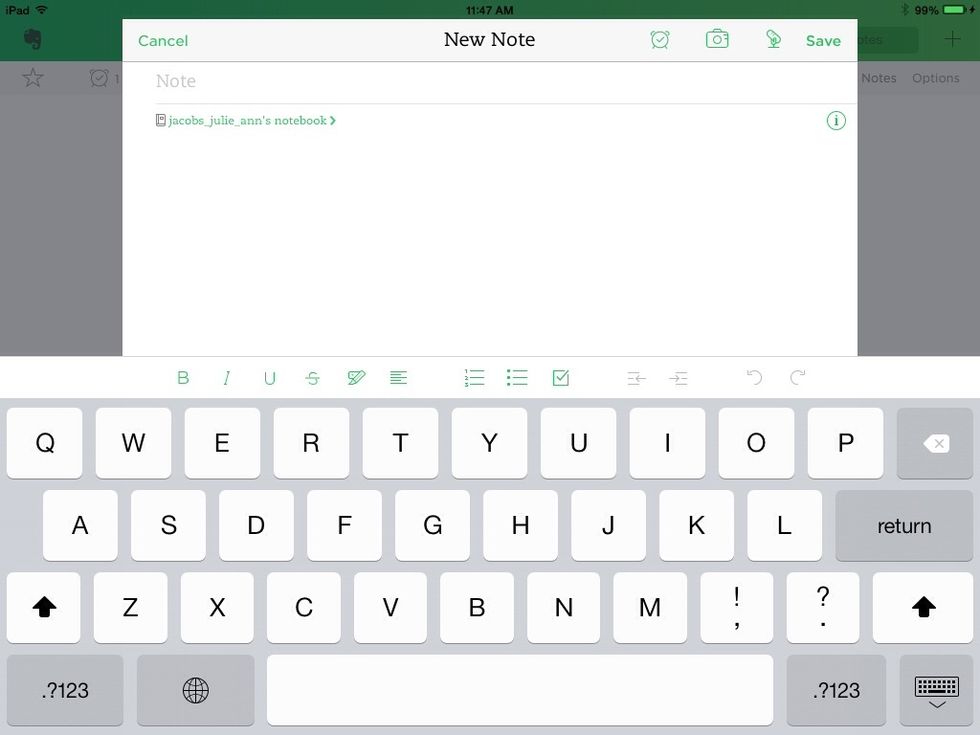 In this new note, click the little microphone icon in the top right.
This is what it looks like when you start recording. Band students, start playing/recording now. My English students, tell me all about your book!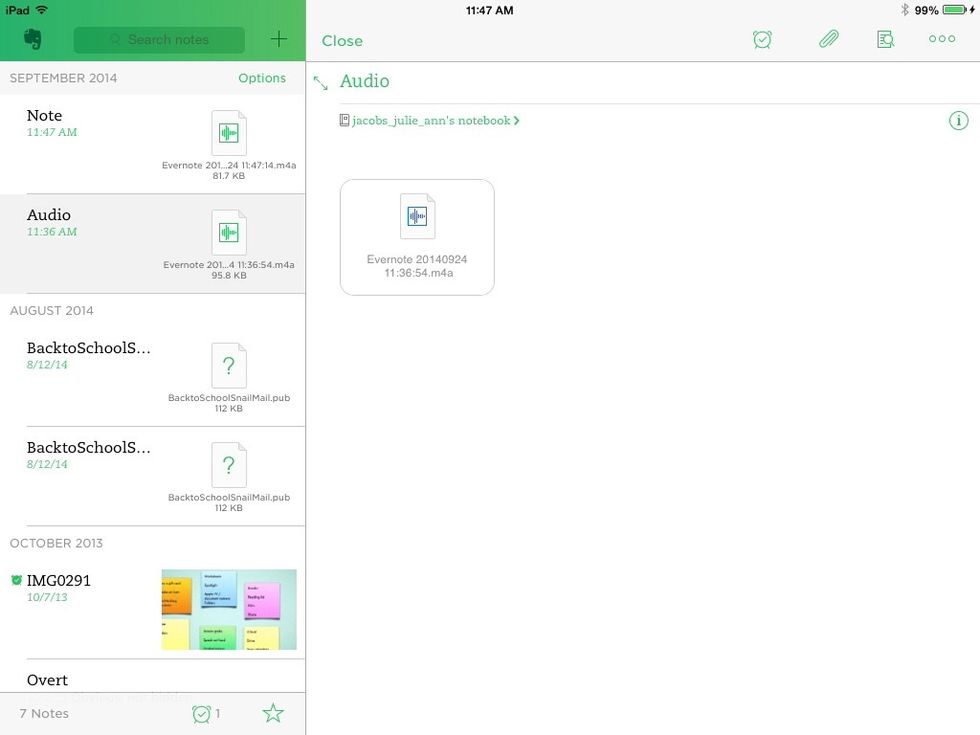 When you click Done, it looks like this. Now click the three dots in the upper right.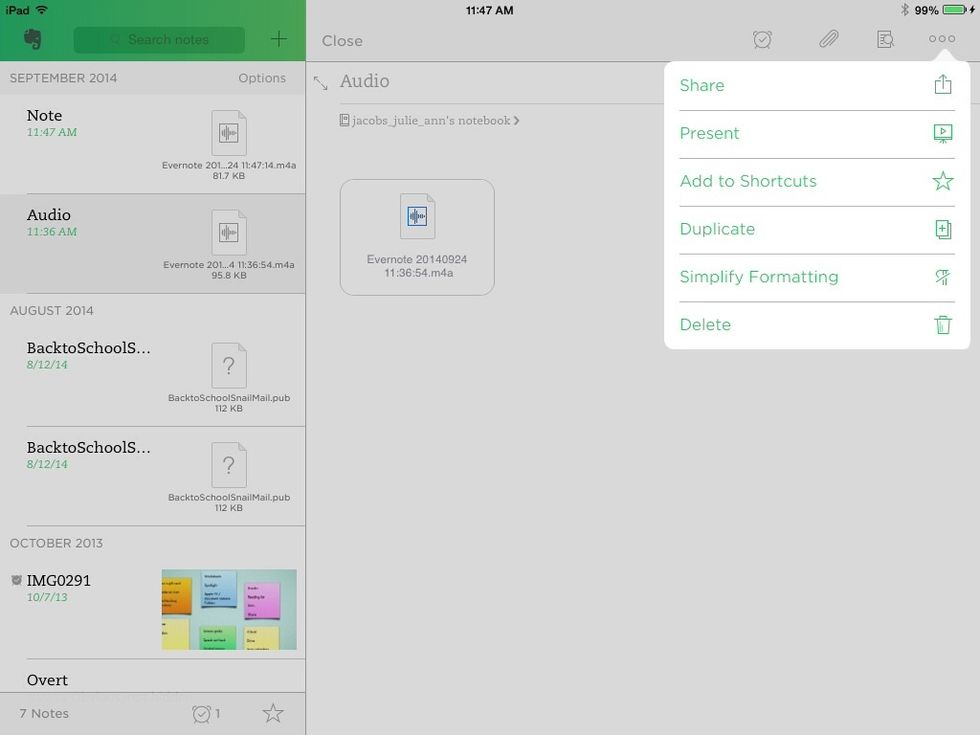 This reveals more options. Click Share.
Choose Mail to send your teacher your recording.
Put the teacher's e-mail address here. We can't wait to listen!