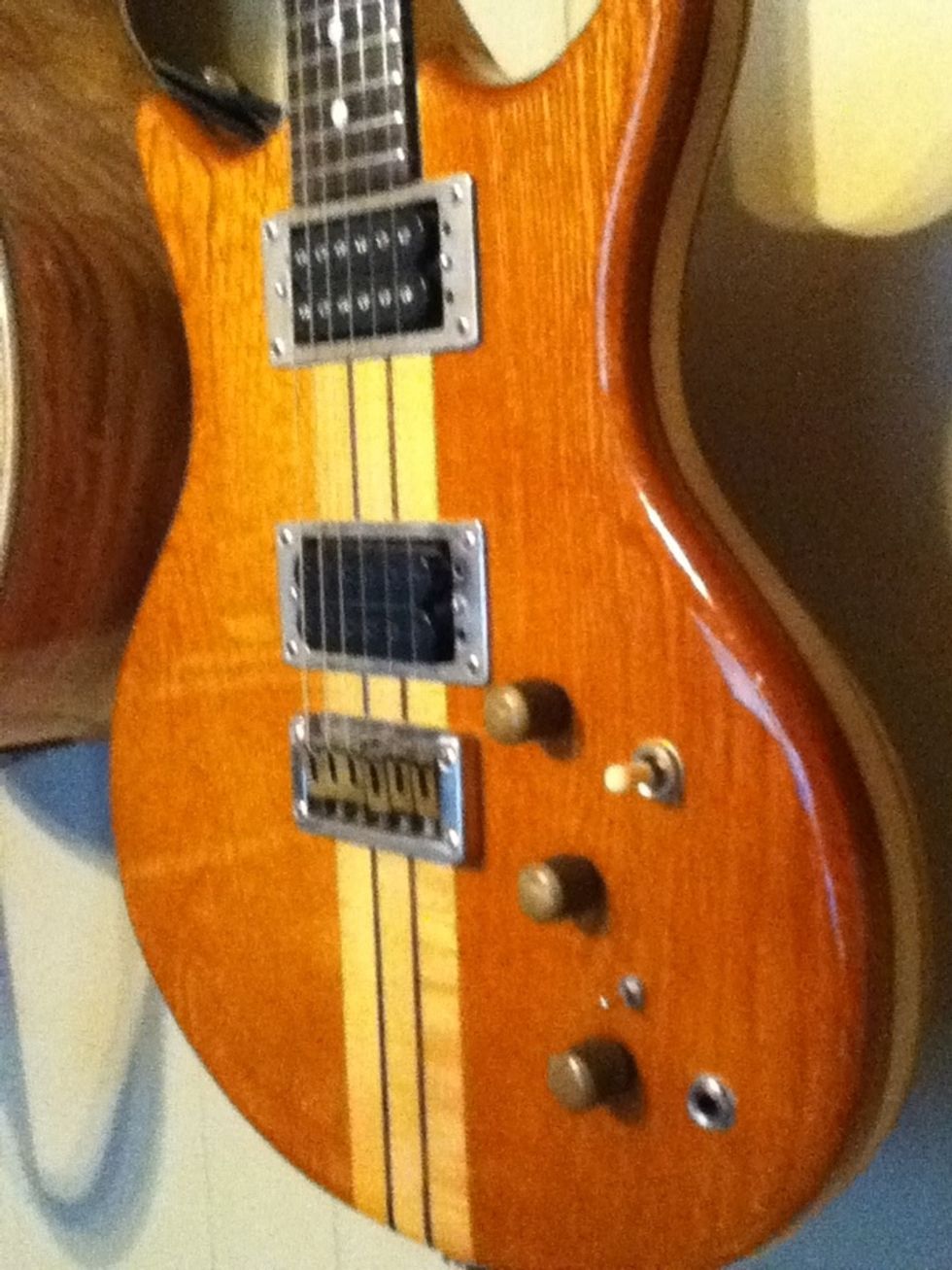 Tune up your favorite guitar.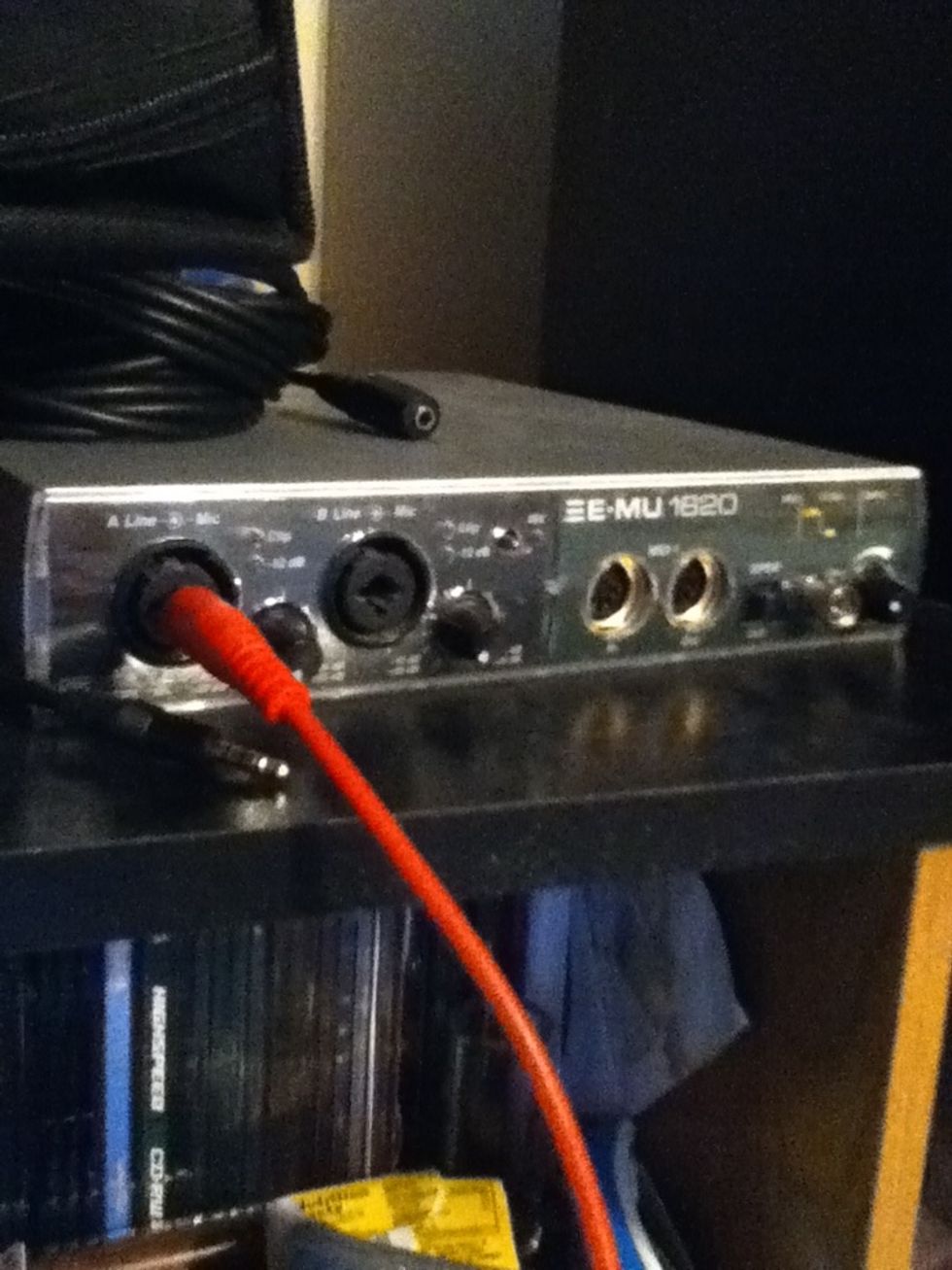 Plug into your sound card.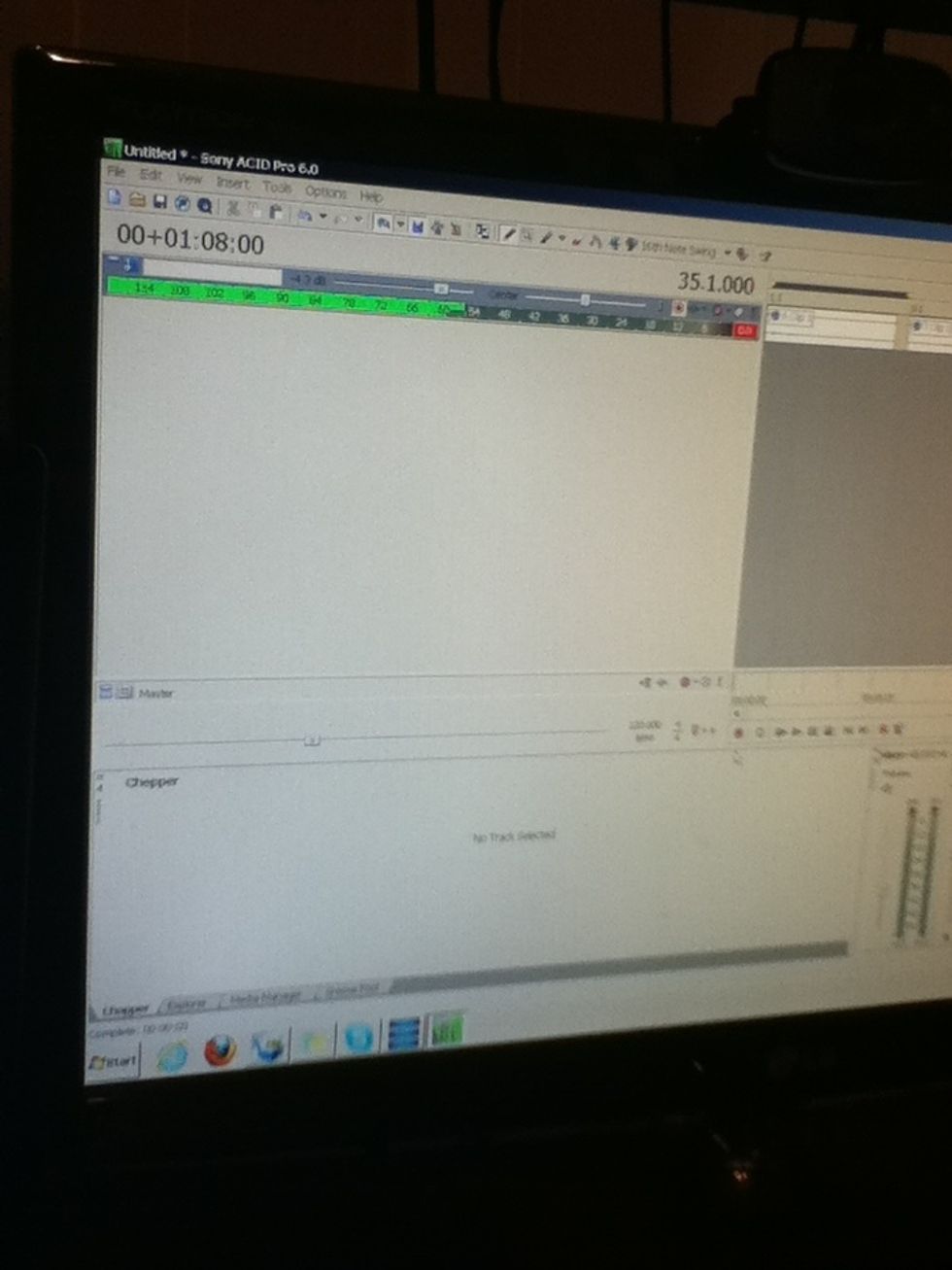 Launch your recording software. I prefer Sony's Acid Pro 6.0. Set your preferences to record your guitar source sound and arm the track to record.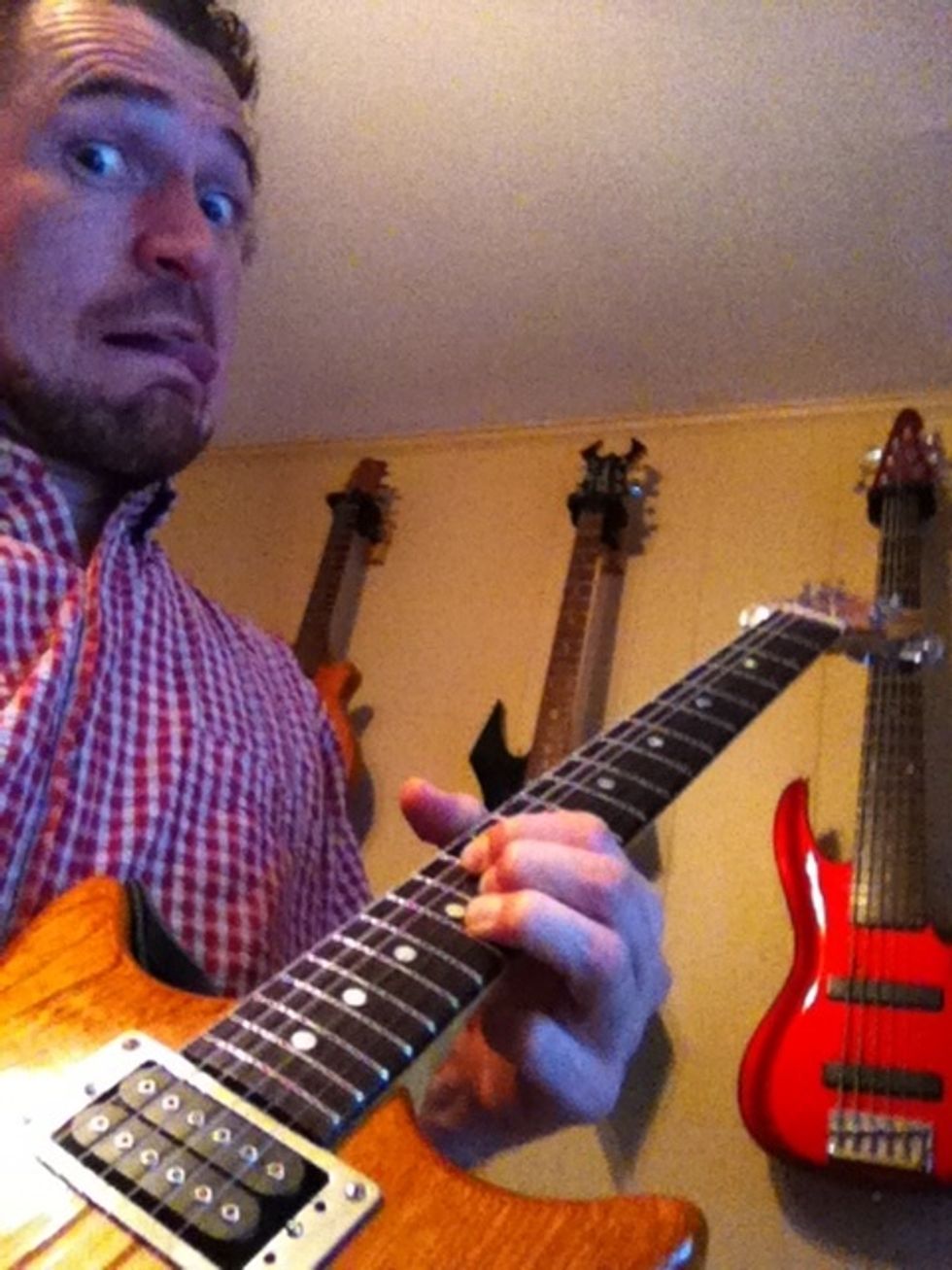 Rock out your rhythm guitar to the click track. Arm a new track and add bass, lead, keys or vocals. Add new sections, chorus, bridge, verses and an outro or fade out.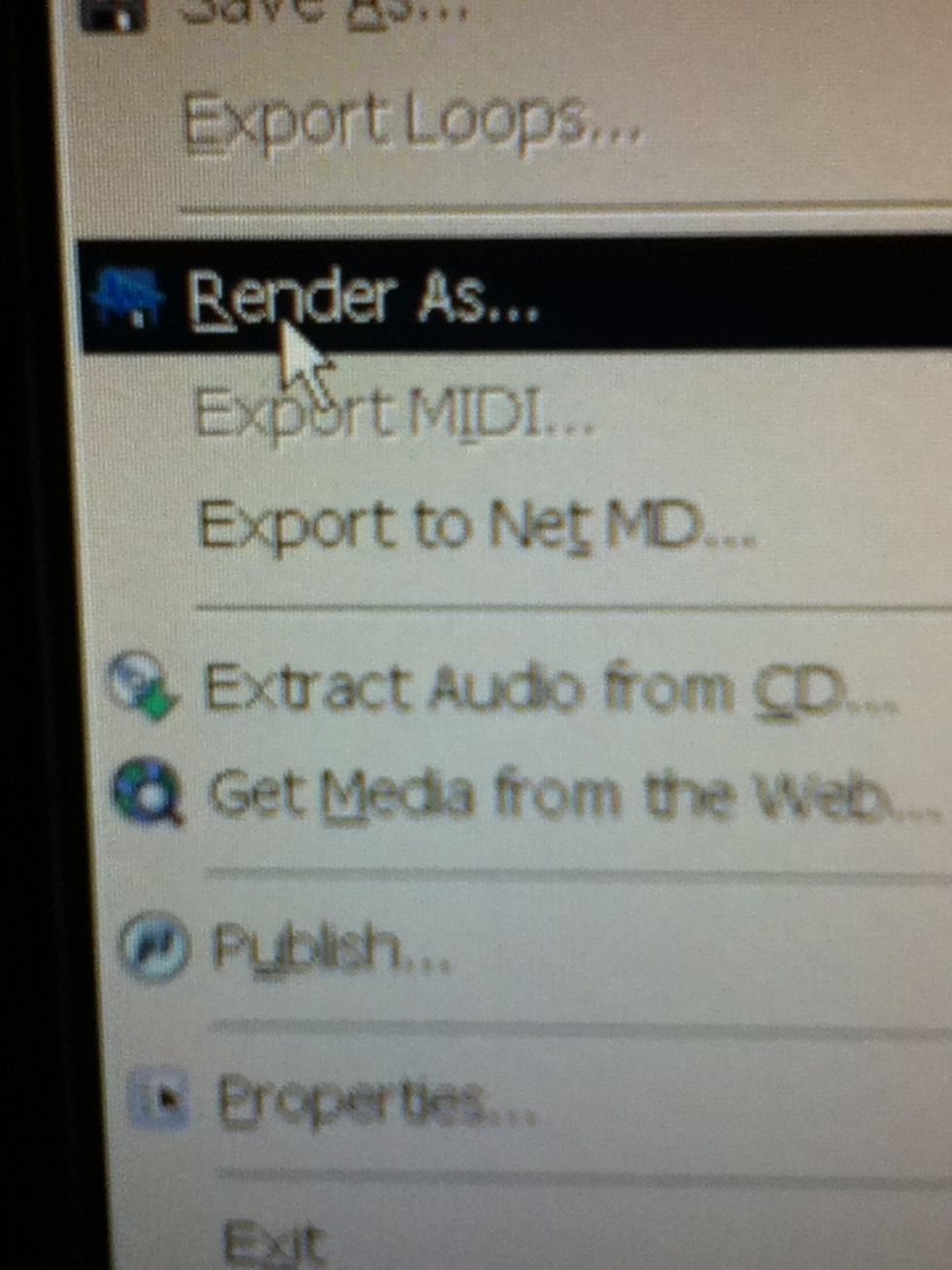 Adjust your volume levels on each track or pan parts left and right. Render as a mp3 and burn it to cd for your car. Listen to it on your computer or mp3 player and remix it if it is too loud or soft
Need more details about certain steps? Need a sound engineer or studio musician to complete the job? Want lessons or tutorials on how I make music for websites, commercials and videos? Contact me!
Guitar
Cable
Tuner
Guitar pic.
Sound card.
Computer
Recording software
A song in your heart