Hello! For this guide I am just going to show the notes for the treble clef. This would be for treble clef instruments, singers in this range, and the right hand for piano players.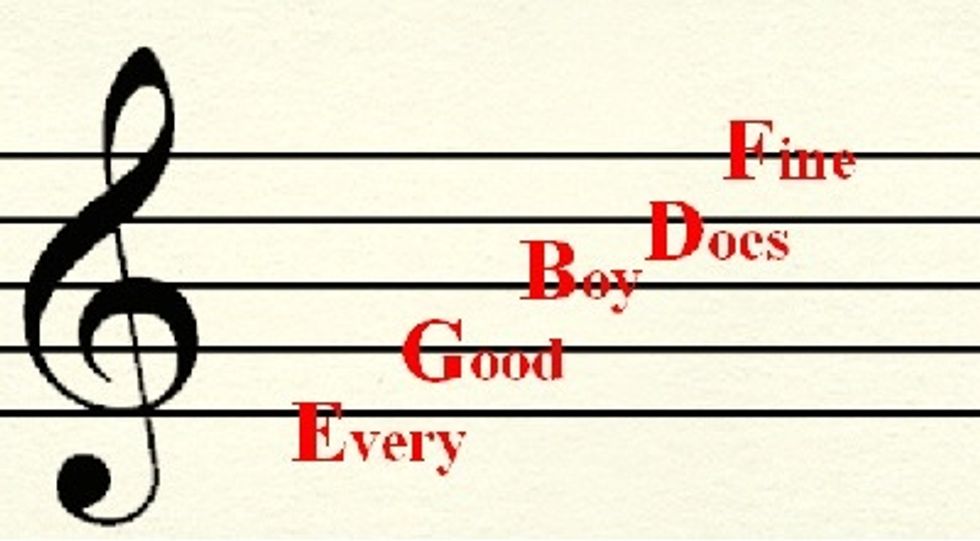 These are the line notes. To remember these notes, just remember "Every Good Boy Does Fine," or E,G,B,D,F. The most important one to remember is that the middle line is B.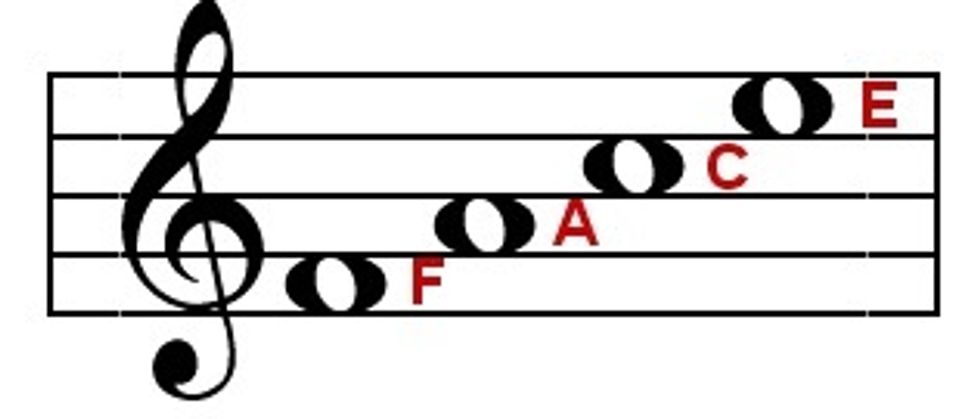 Sorry I couldn't get the whole picture in, but to remember the space notes, remember FACE. The C in FACE is the middle C on a piano.
To find a note you don't remember, the order of the notes (both line and space) going up a piano is C,D,E,F,G,A,B,C. I put the C twice because the pattern repeats.
The bass and treble clefs are split at middle C. I will post a bass clef guide soon. Good luck and thanks for reading!
Your instrument (if necessary)