Before you throw out those old ratty jeans, take a few minutes and cut out the back pockets. Here are two ideas for re-using the pockets.
52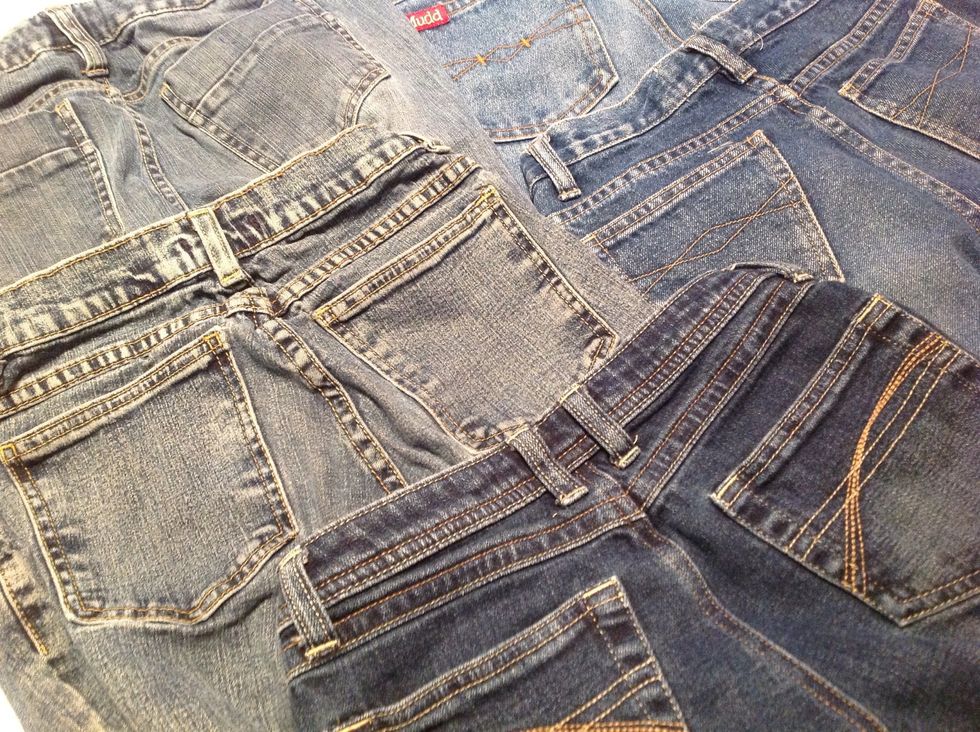 I had a few pairs of old jeans ready to be recycled, but I needed more. I went to the local thrift store and found some there. I paid between $1.00 - $1.50 each.
Cut out the back pockets.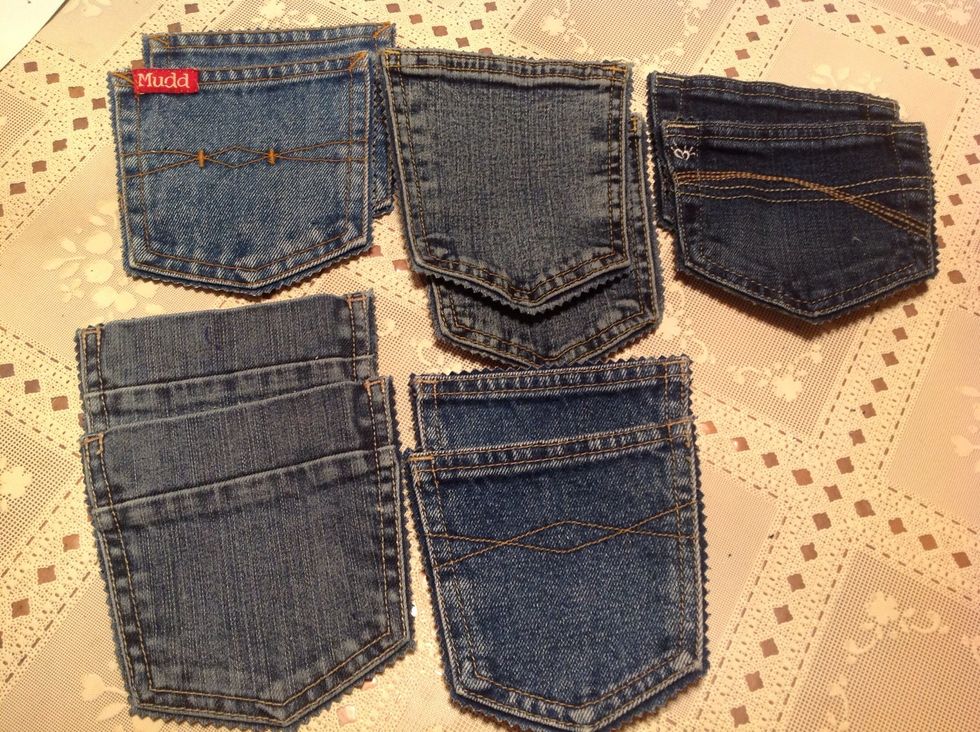 I trimmed these pockets with pinking shears because I liked that look. You can also use straight edged scissors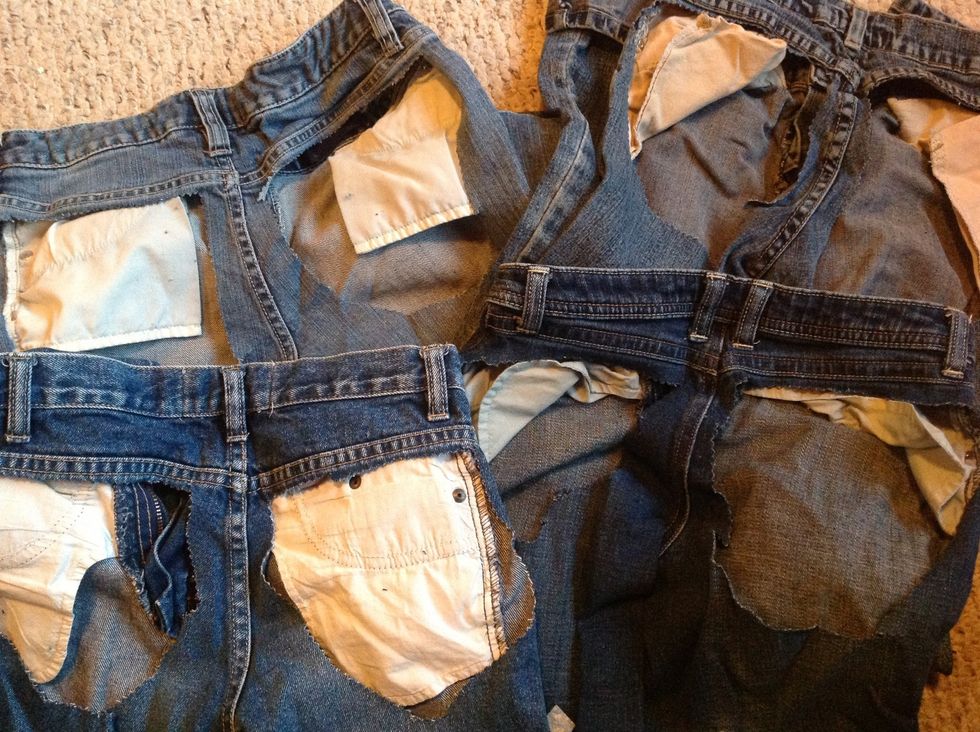 Saving these for a future craft project, still some good sized denim pieces to be had in the legs!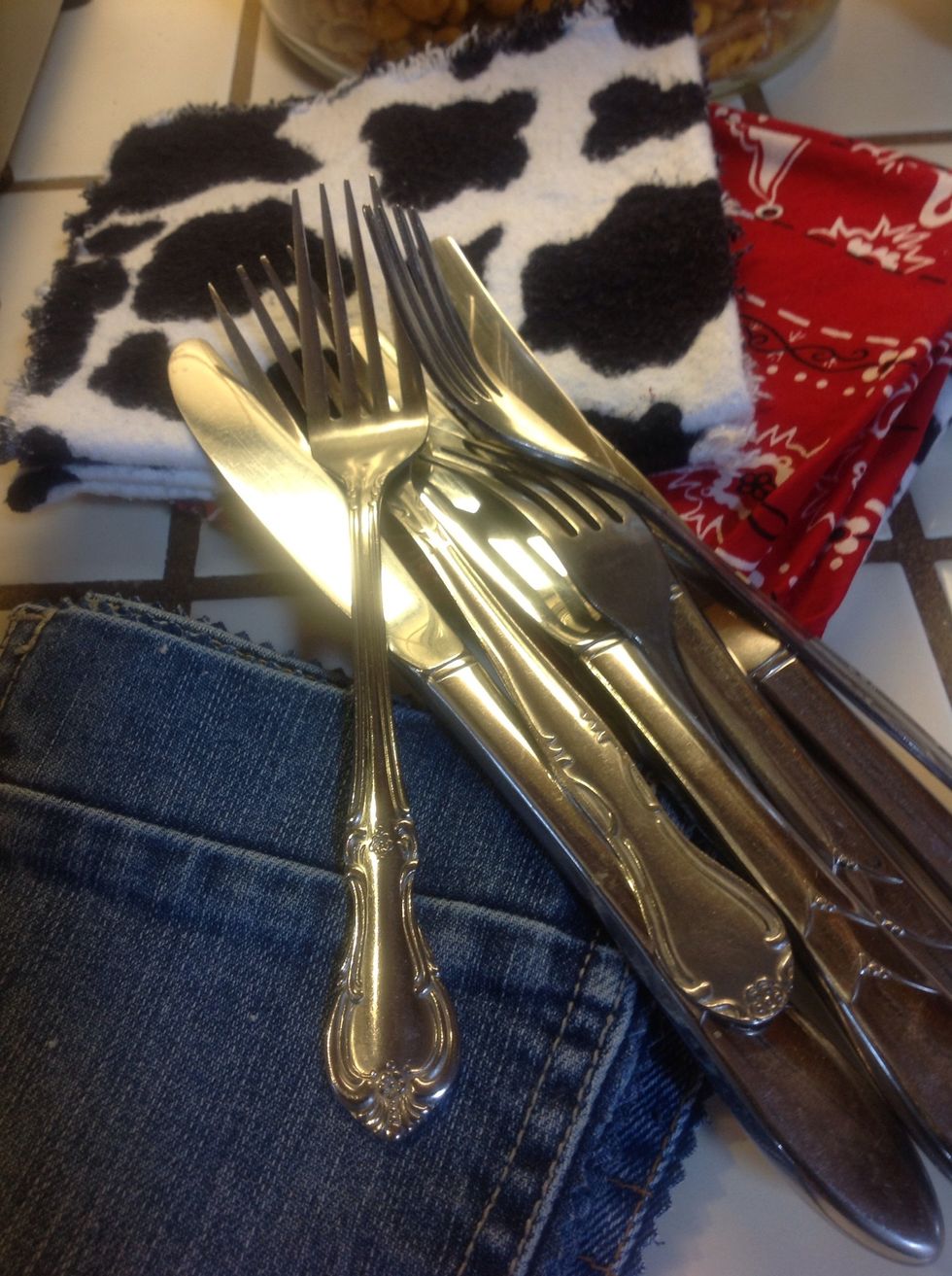 First way to reuse the pockets: Utensil Holders. I had a family barbecue and used these to carry out the barbecue theme.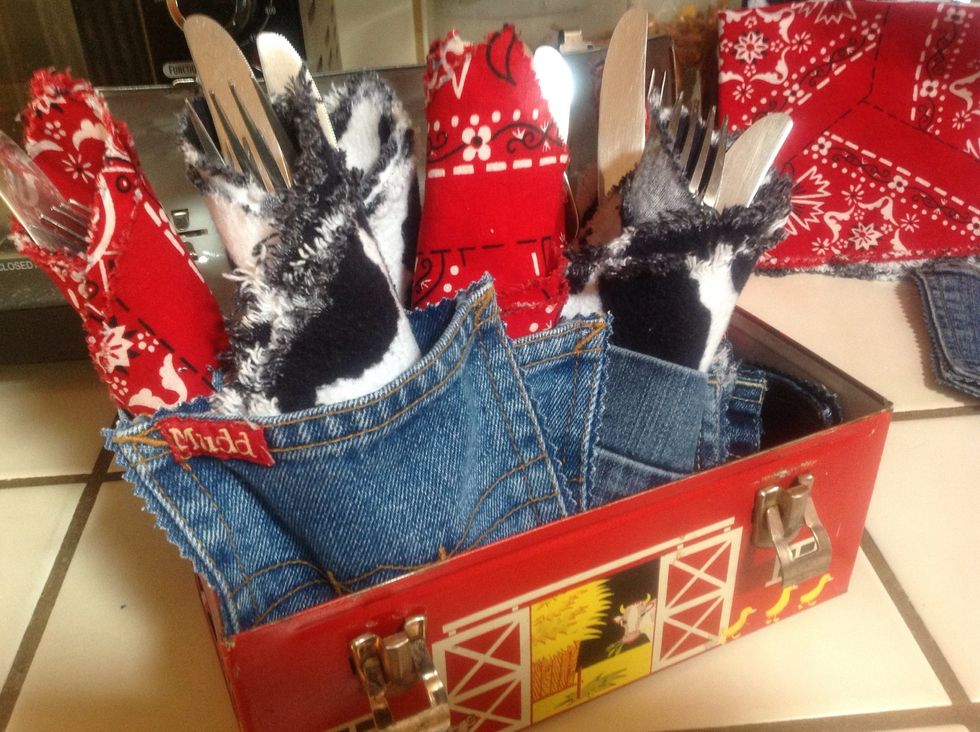 Fold up your utensils in a cloth napkin and stick inside the denim pocket. Easy to grab and go.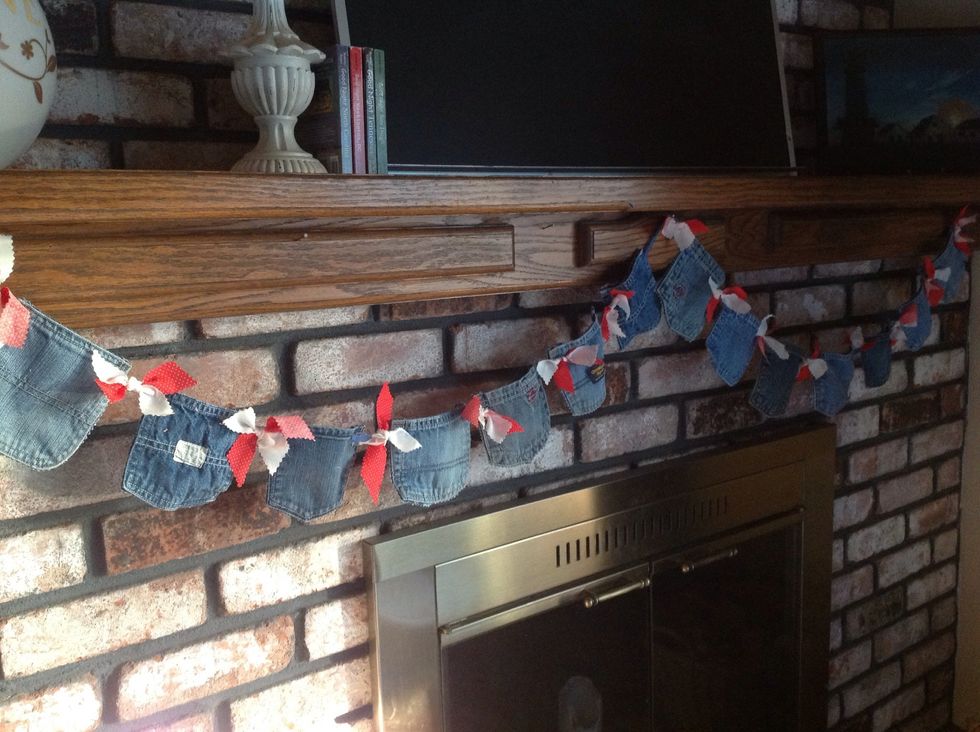 The second way I re-used the pockets was to make two swag garlands. I punched holes in the two corners of each pocket and then strung the pockets on some ribbon. (would also look great with twine)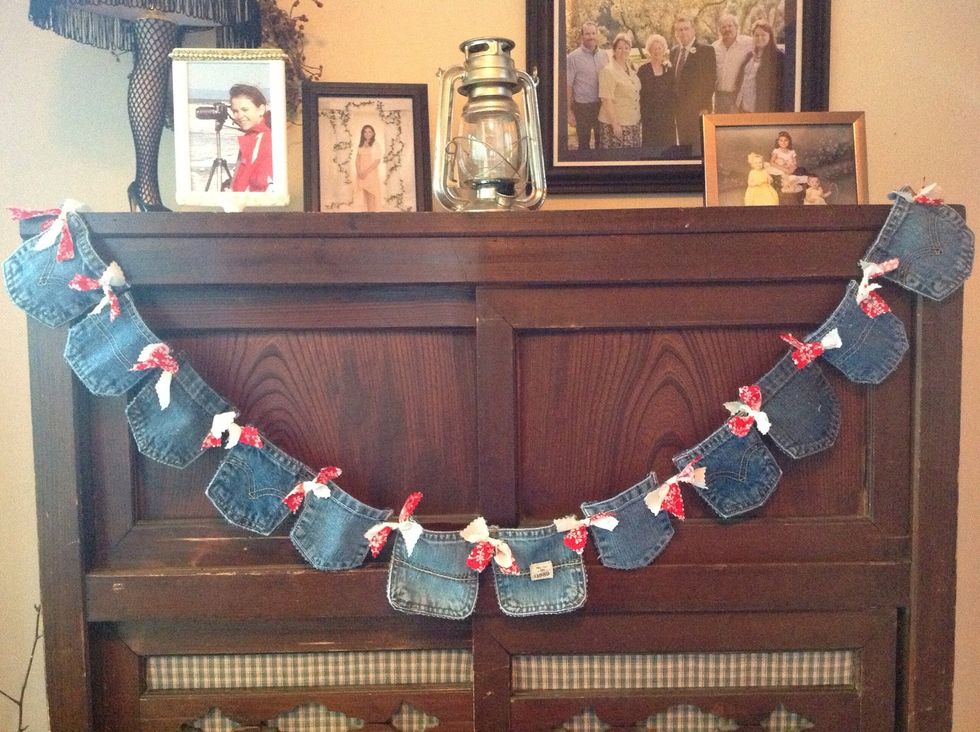 I used pinking shears to cut strips of material to tie in between each pocket. These could be very inexpensive projects using jeans you already own. Happy Crafting!
Old denim jeans
Ribbon, yarn, twine
Scraps of material (optional)
Pinking shears, or straight edged scissors