Original OEM aluminum rims.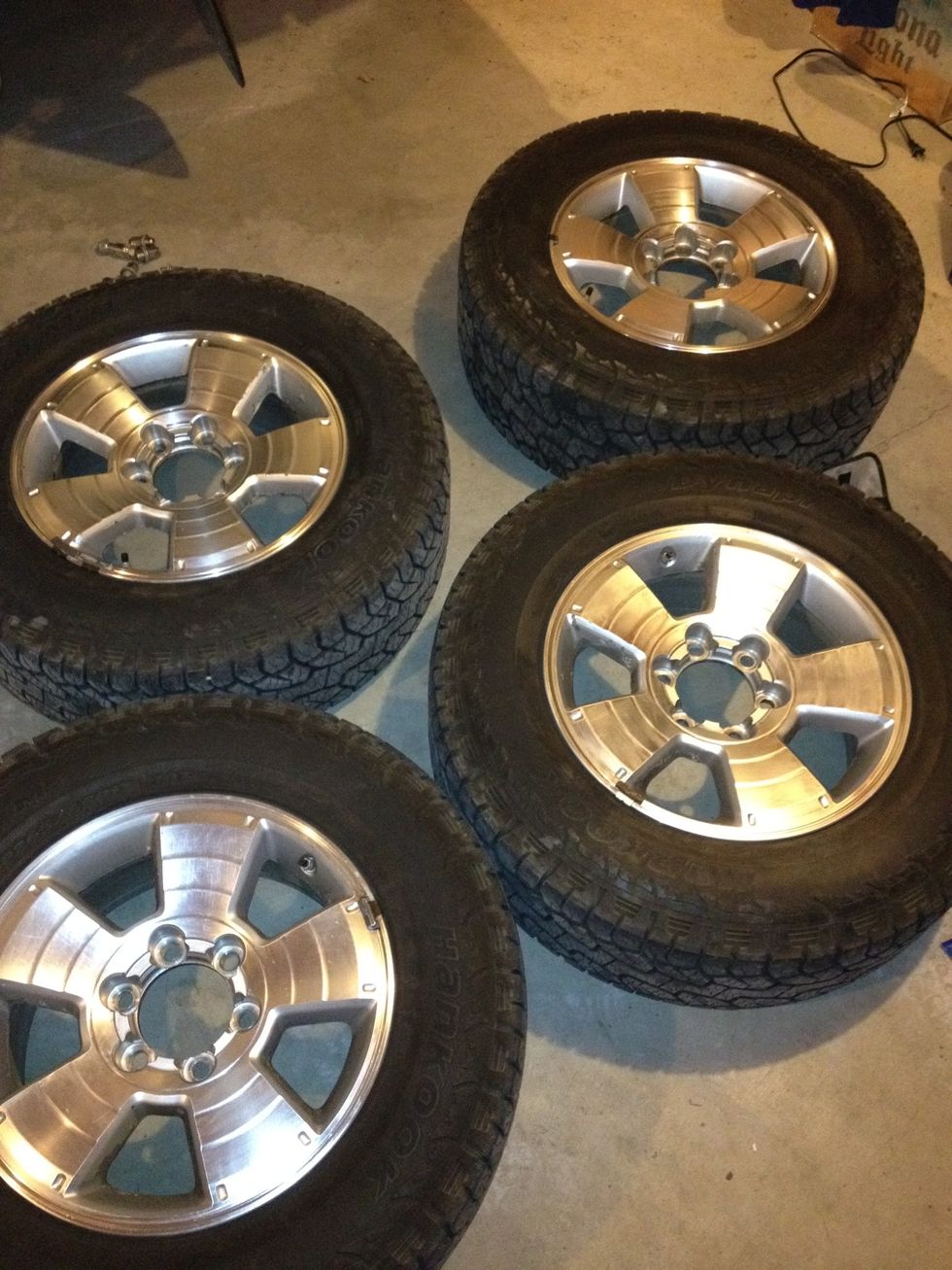 Remove and prep all rims at once to speed up the process and ensure to color is consistent across all four wheels.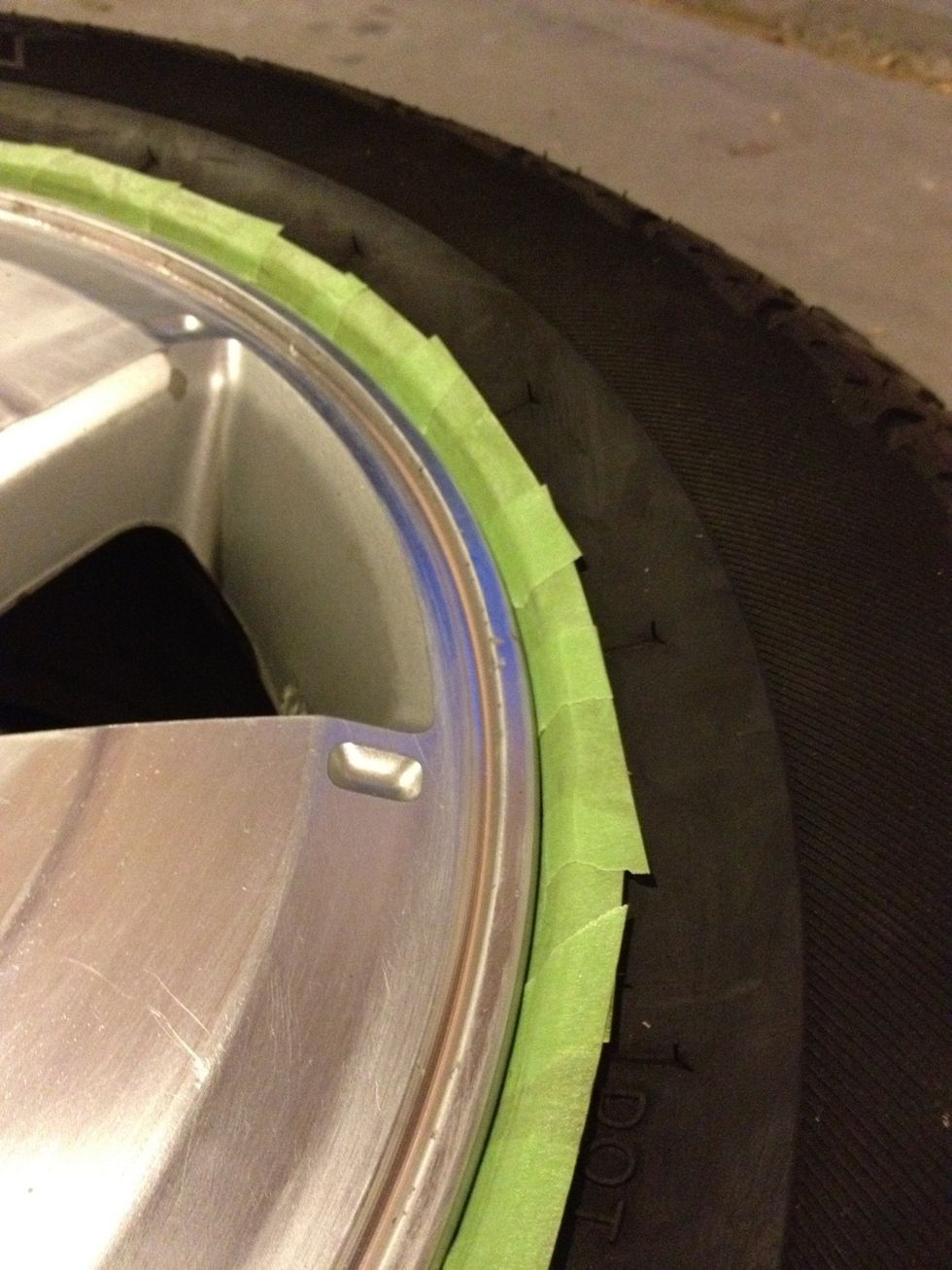 Prep wheels by cleaning with grease remover. Give wheels a light rough up with 120 grit or finer auto sandpaper. Use thin auto masking tape or pin-striping tape to mask around rim edge.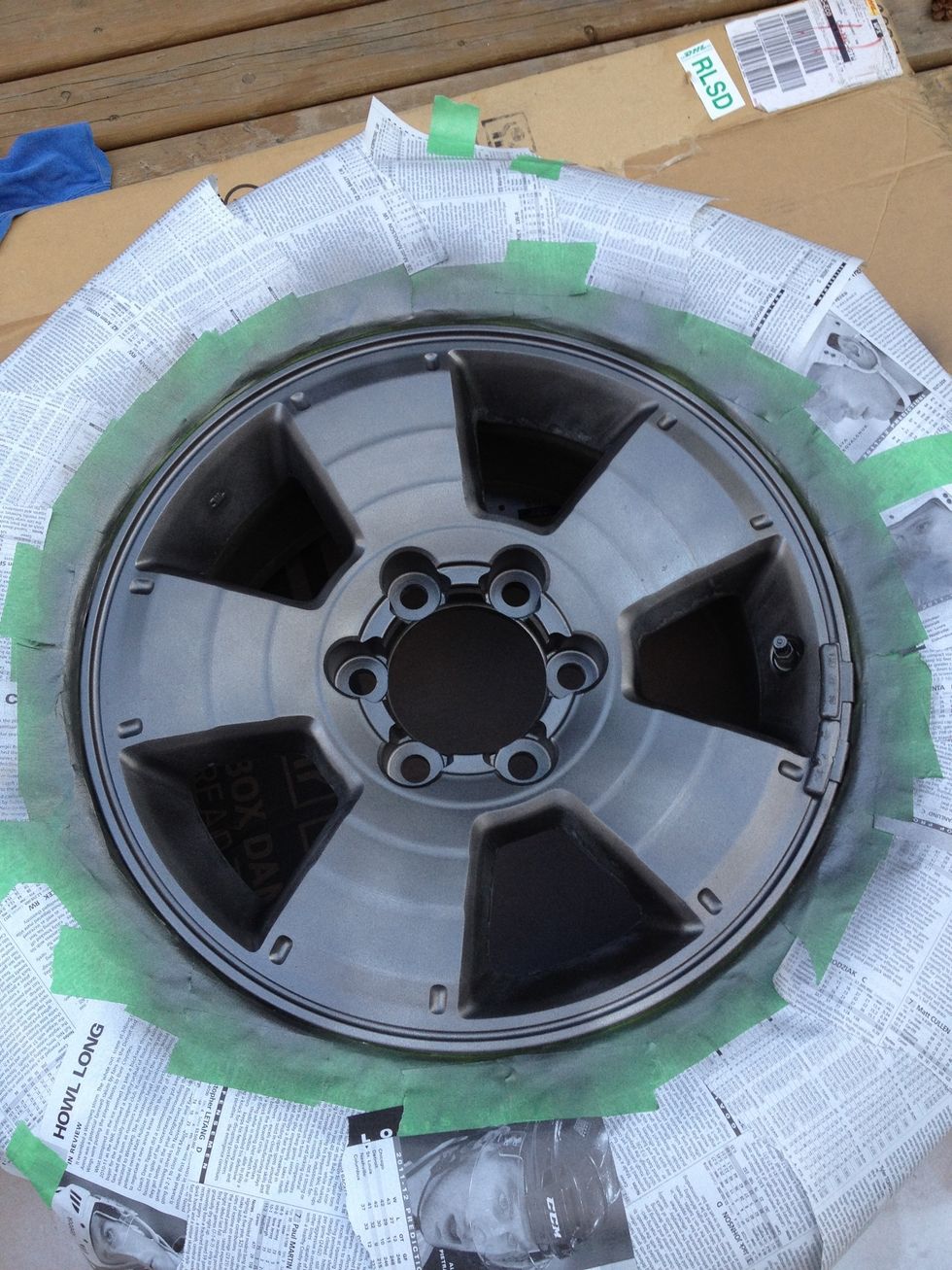 Protect the rest of tires with newspaper and thicker masking tape. Give rims several light dustings with the Duplicolor spray paint.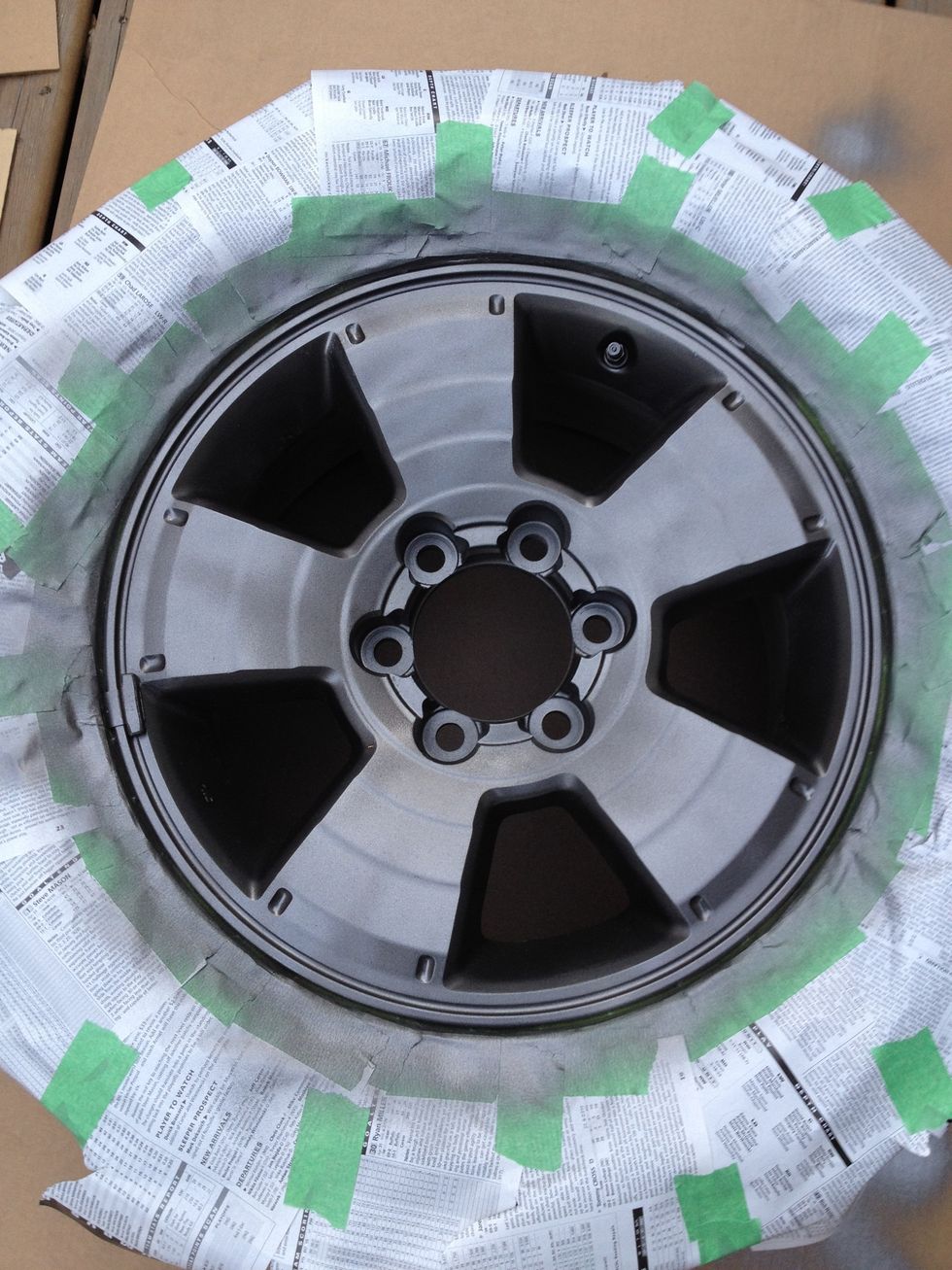 Second coat should start looking to cover most of wheel surface.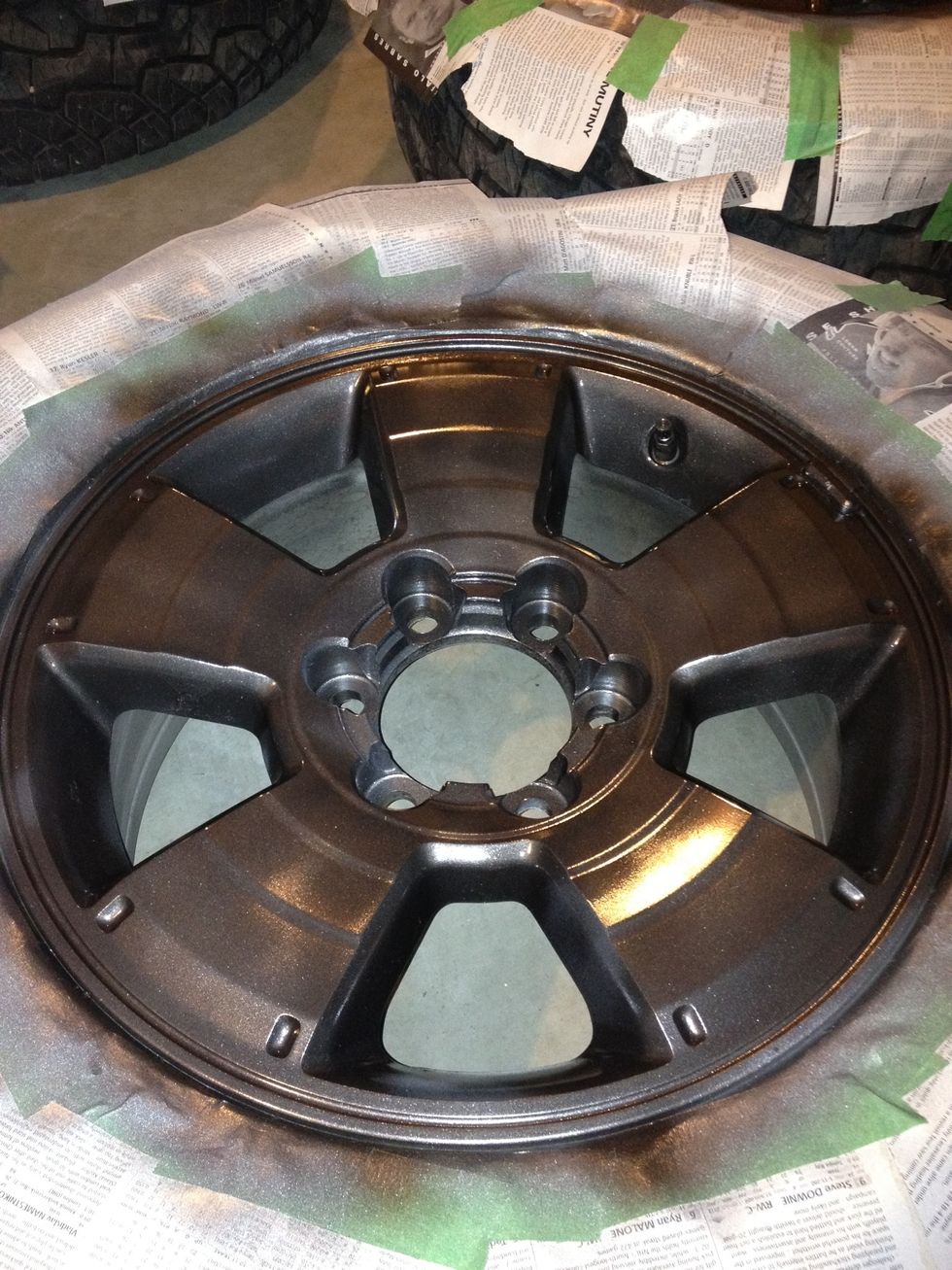 Third and fourth should do the trick and cover the entire wheel in a consistent color.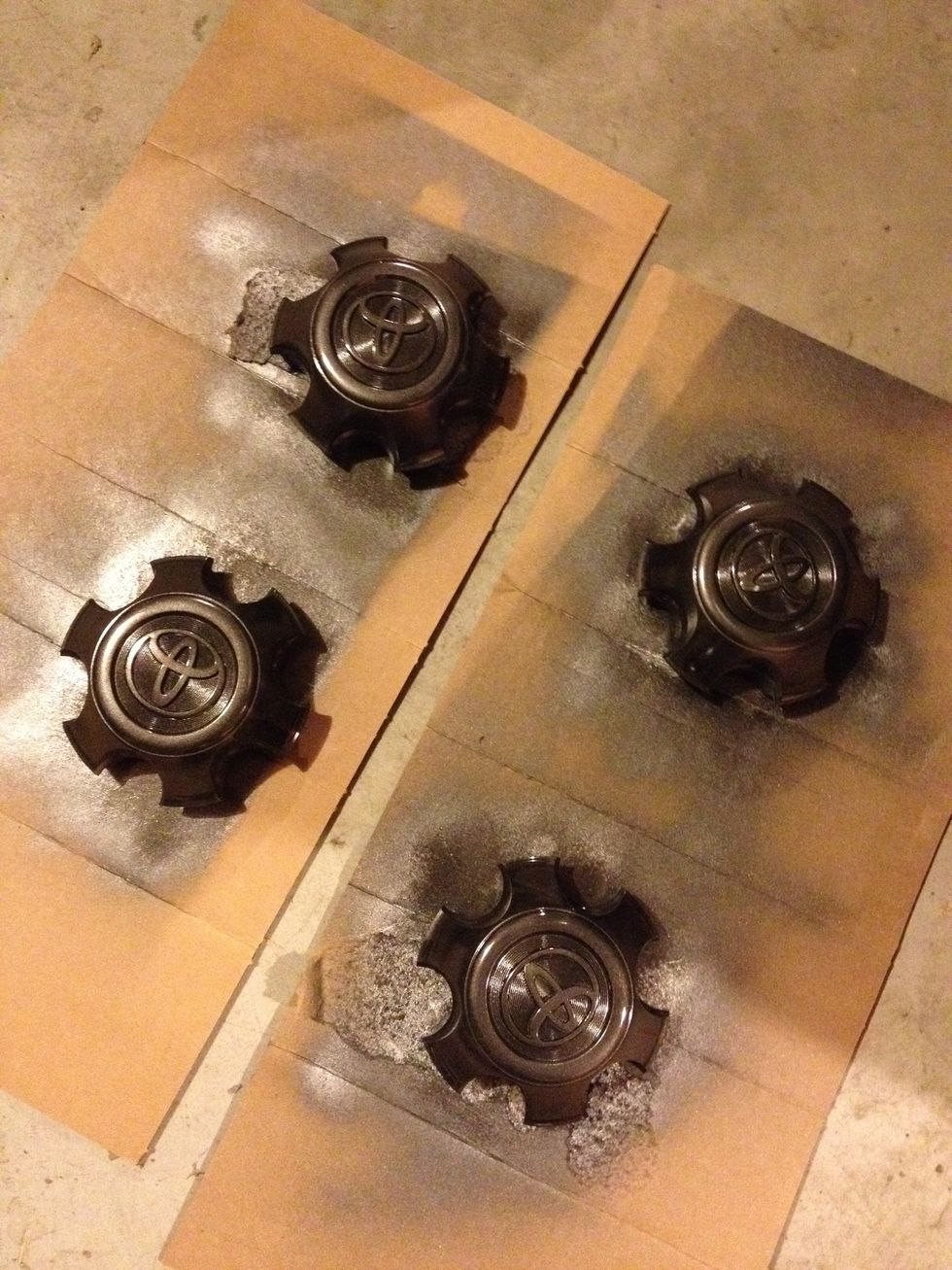 Plastic centre caps can be coated with same wheel coating spray paint.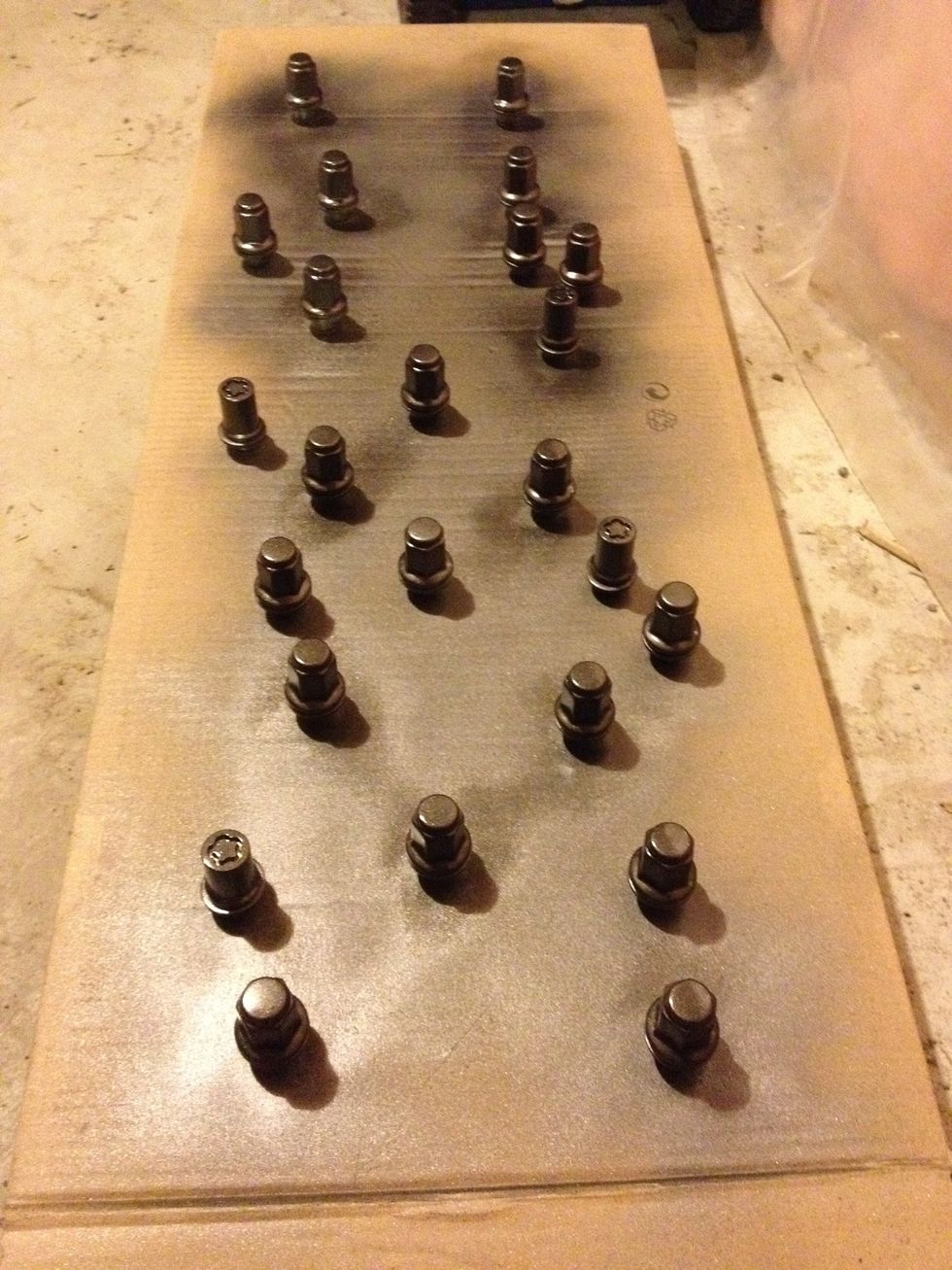 Lug nuts as well.
Follow same light dusting spray steps with clear coat for gloss finish. If you want matt finish don't use clear coat. The Duplicolor paint is an enamel so doesn't need a finish coat for protection.
Duplicolor wheel paint
Duplicolor wheel clear coat
Duplicolor grease and wax remover