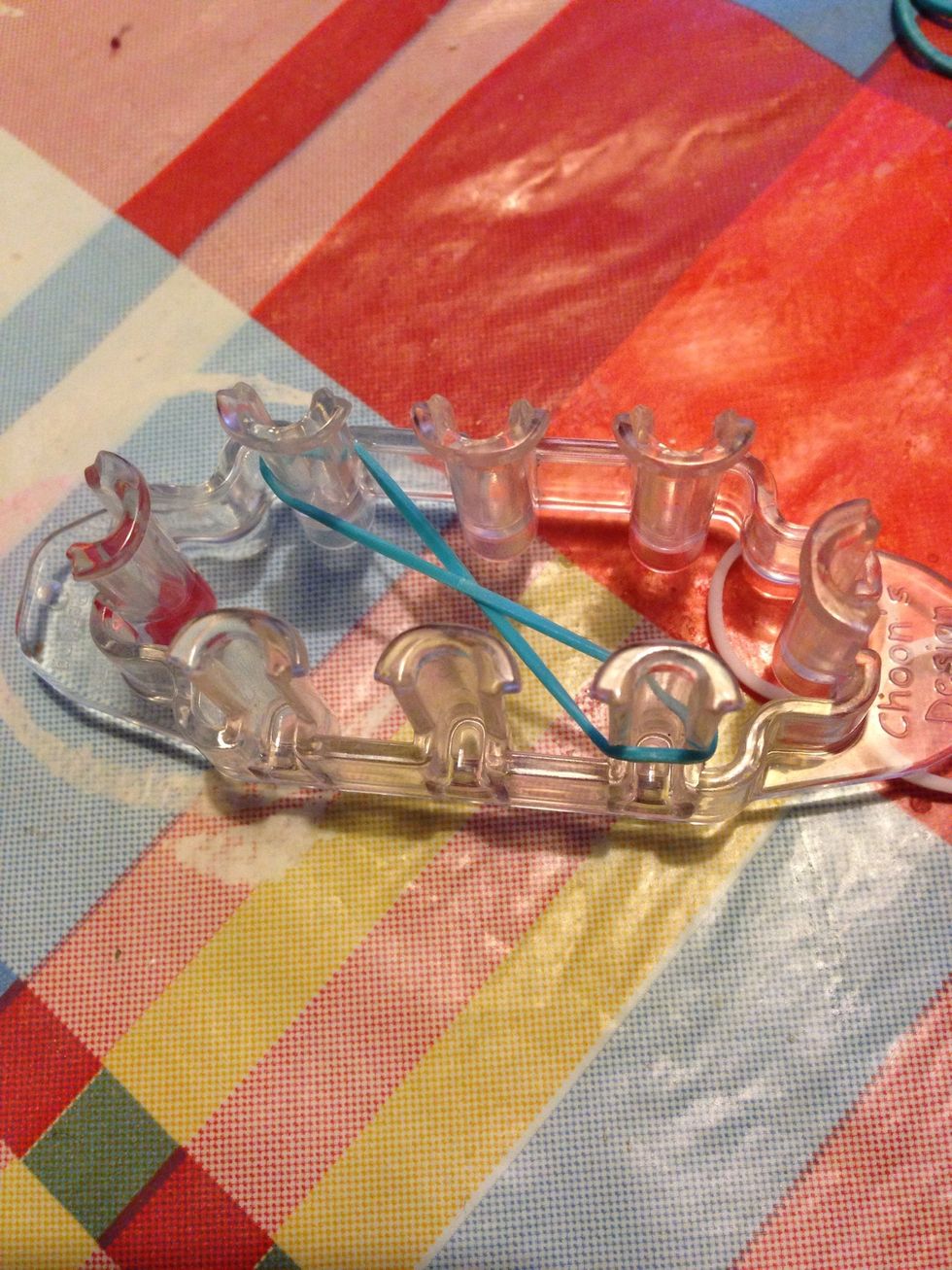 Step one:make a figure 8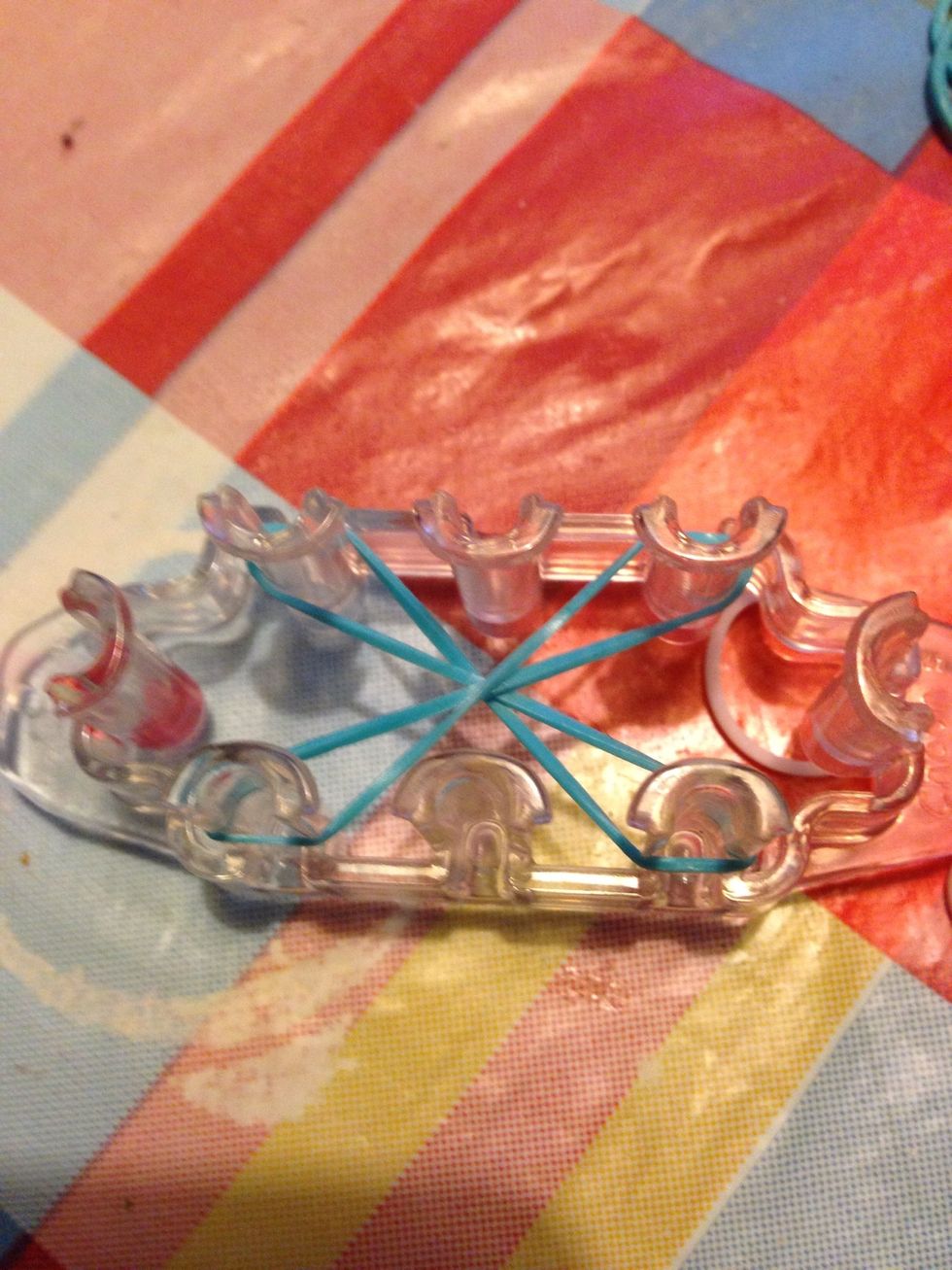 Now make one across
Put one more rubber band at the center like this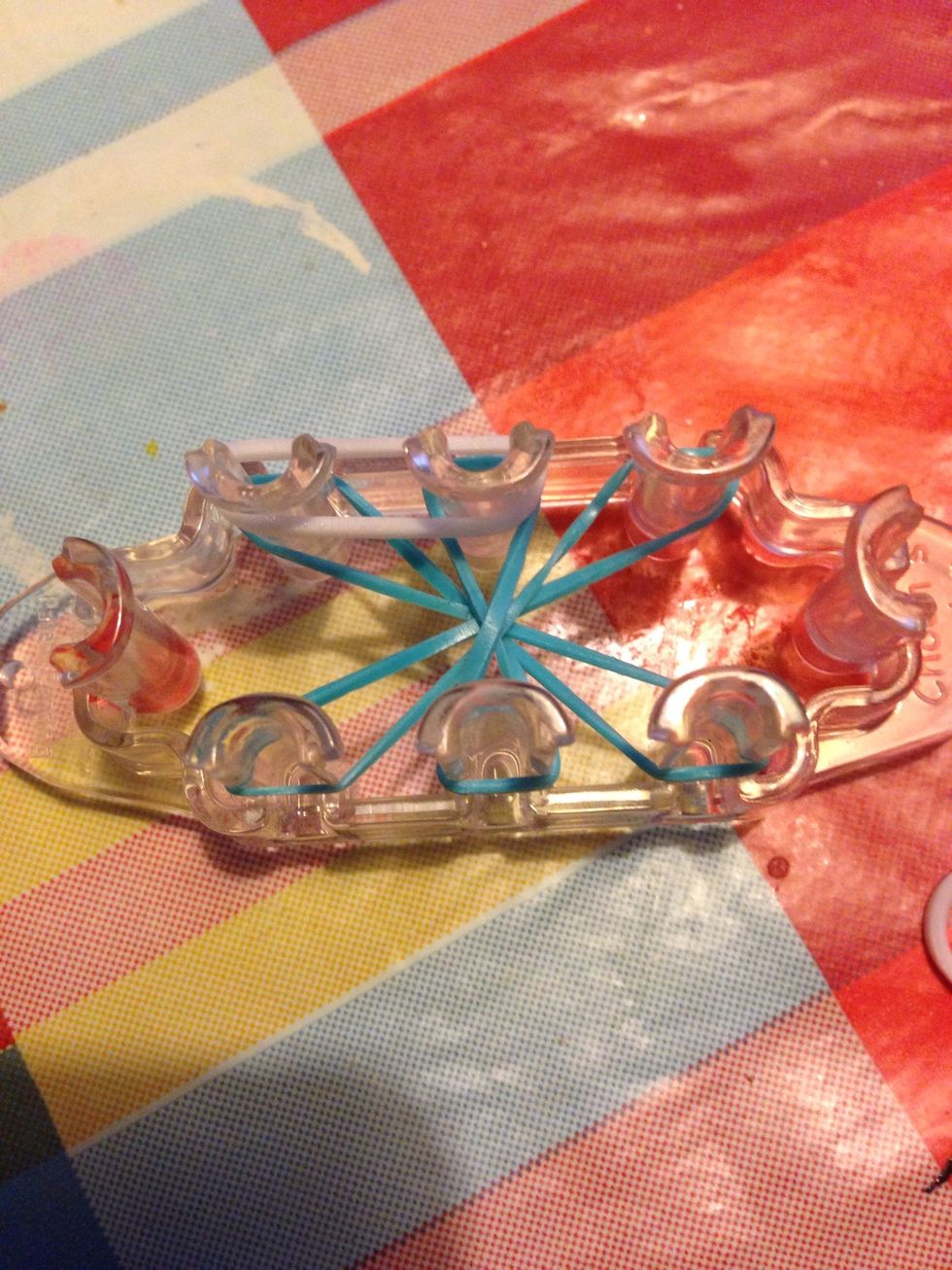 Now add you second color like this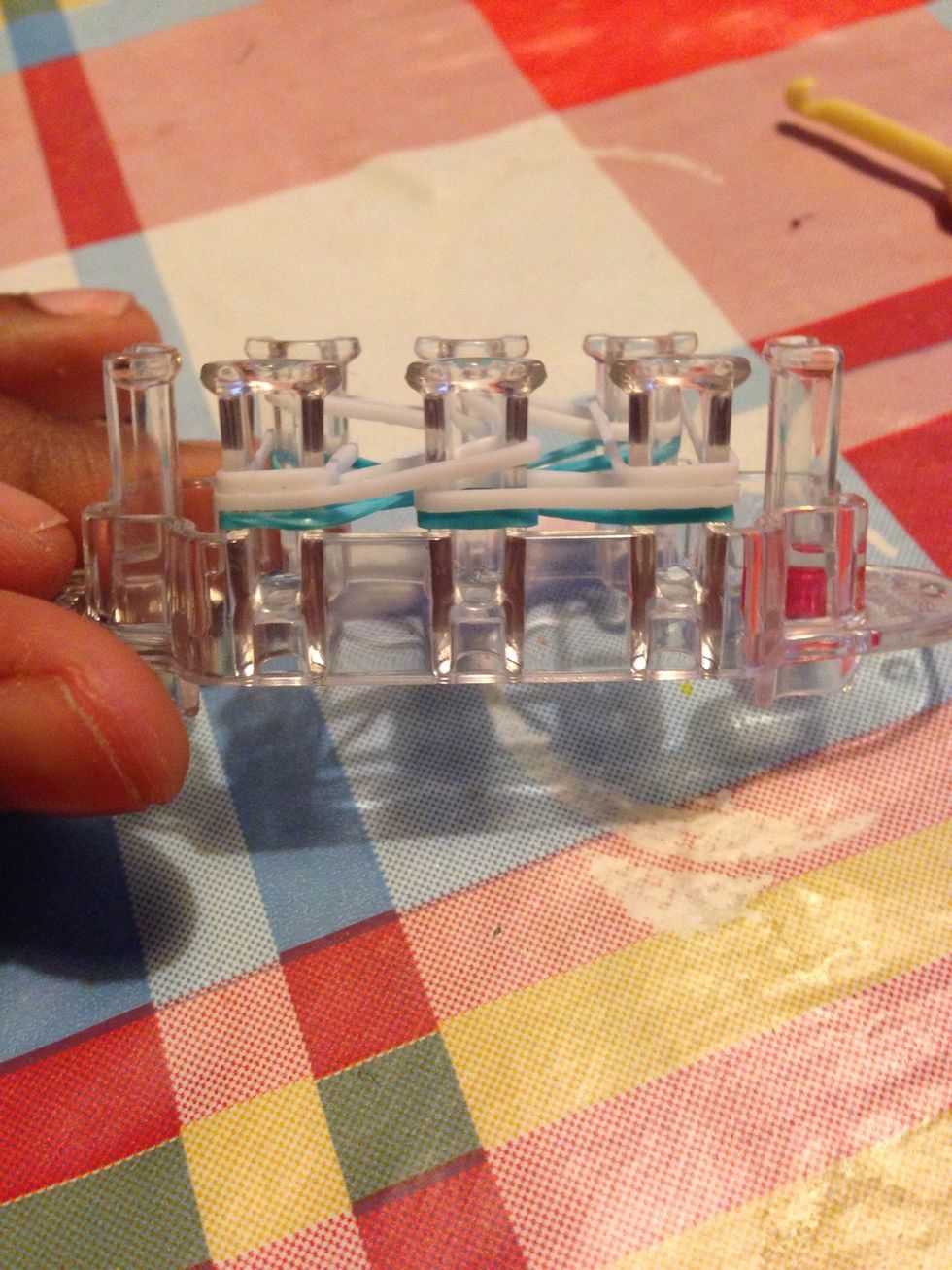 It should look like this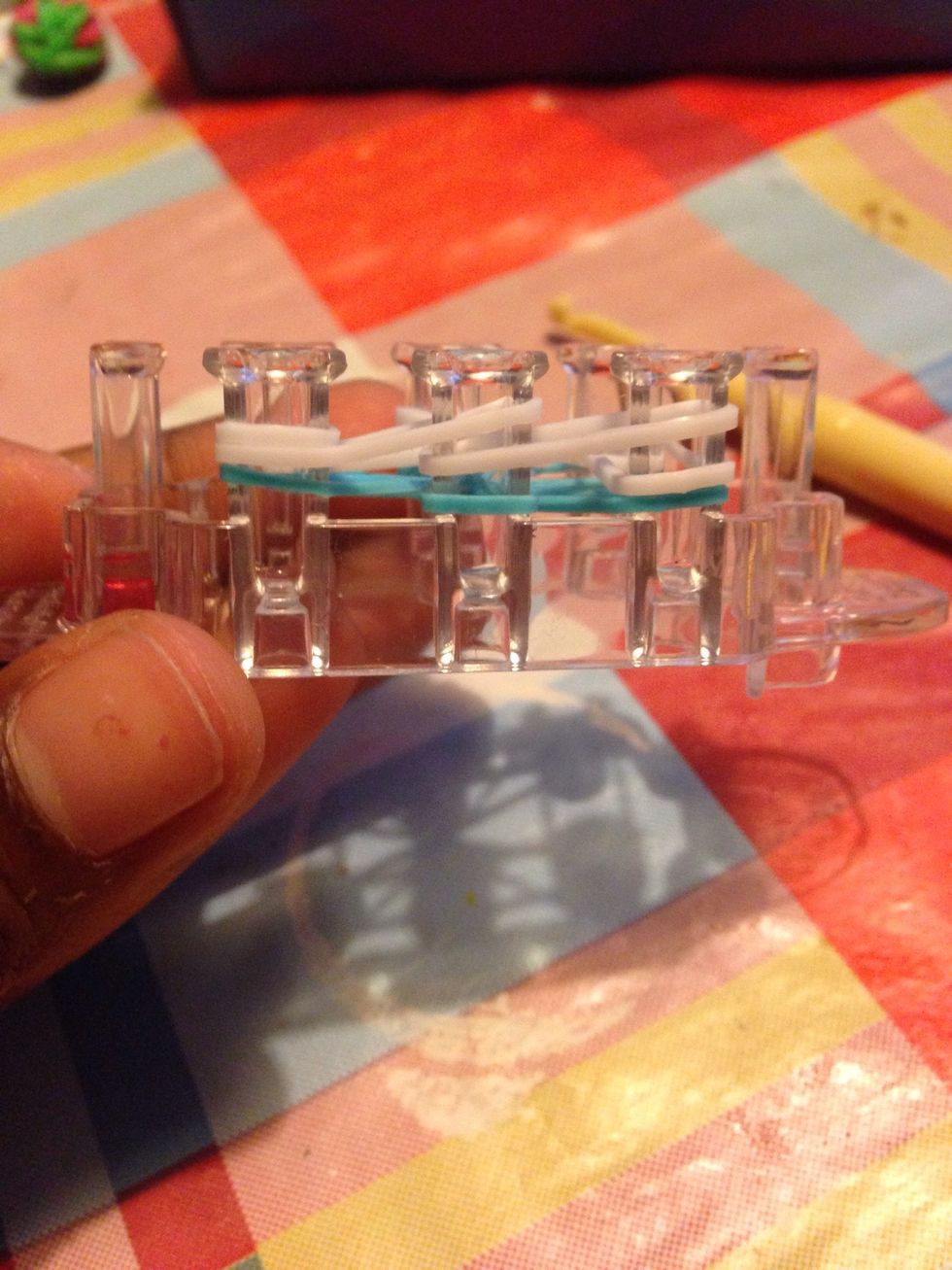 This is how it should look on both sides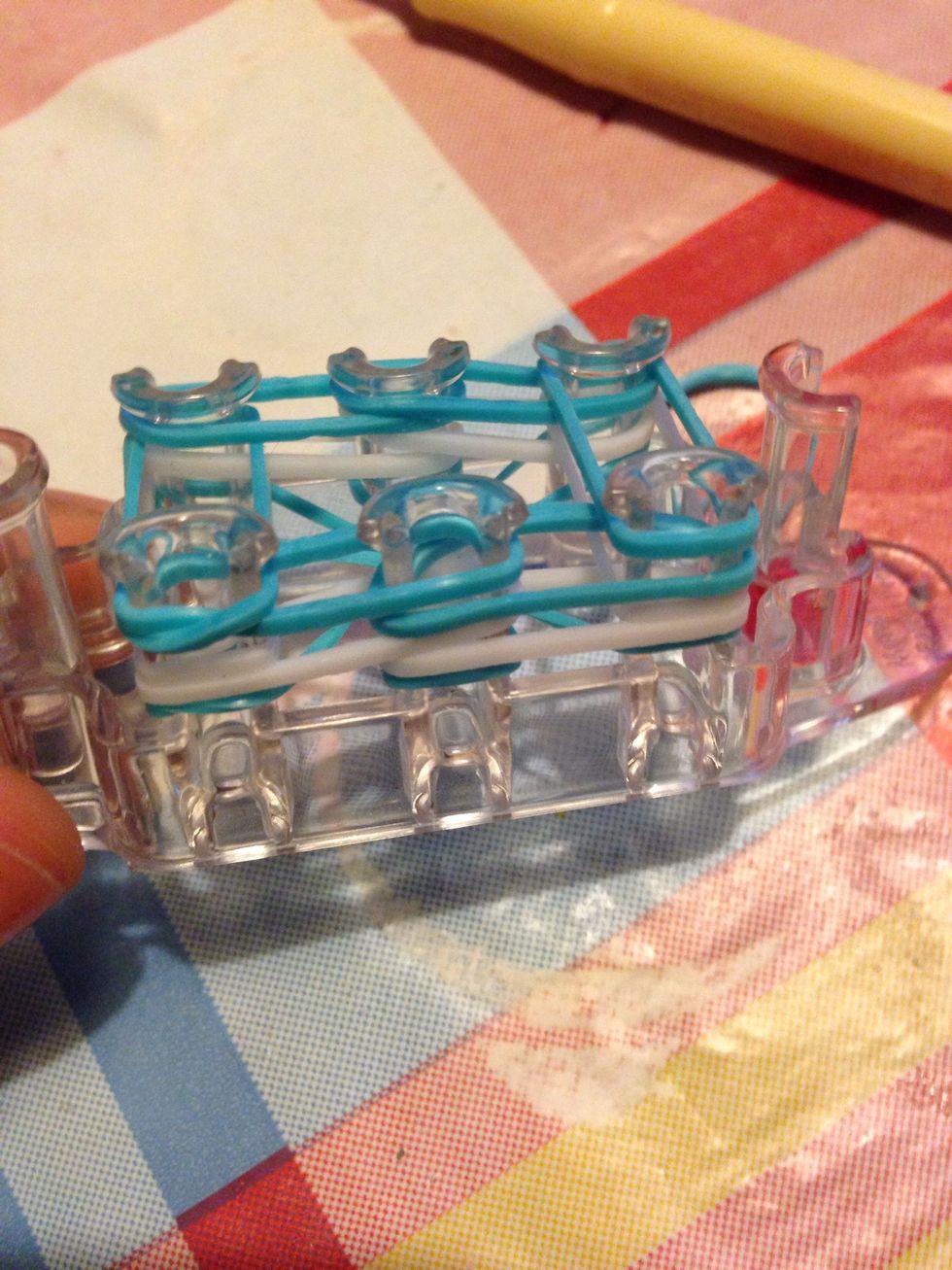 Add now a second layer of bands: this is how it should look like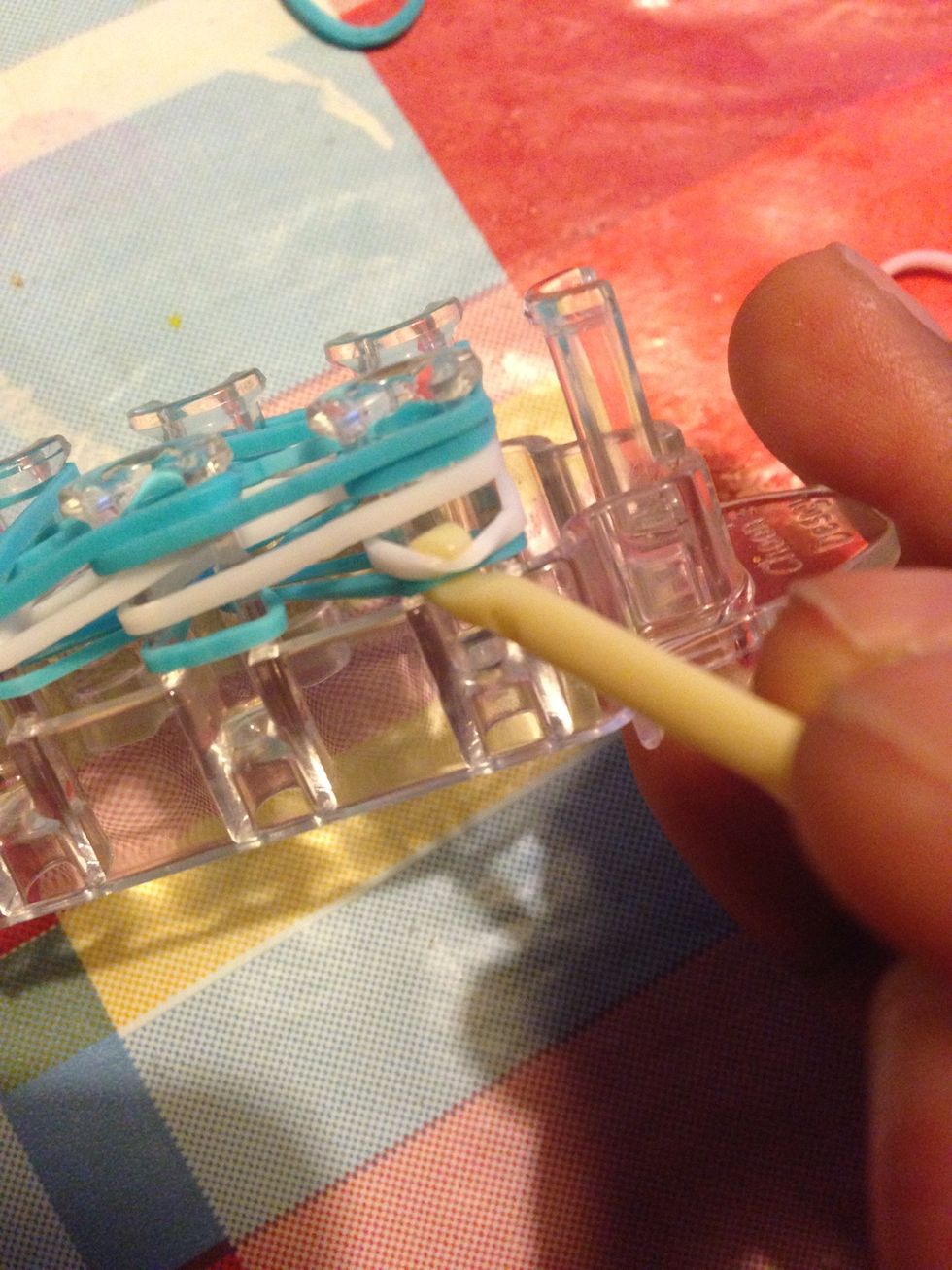 Take the two last band and hook it over ... Do the same for all pegs
When your done it should look like .... This
Now add a second layer of rubber bands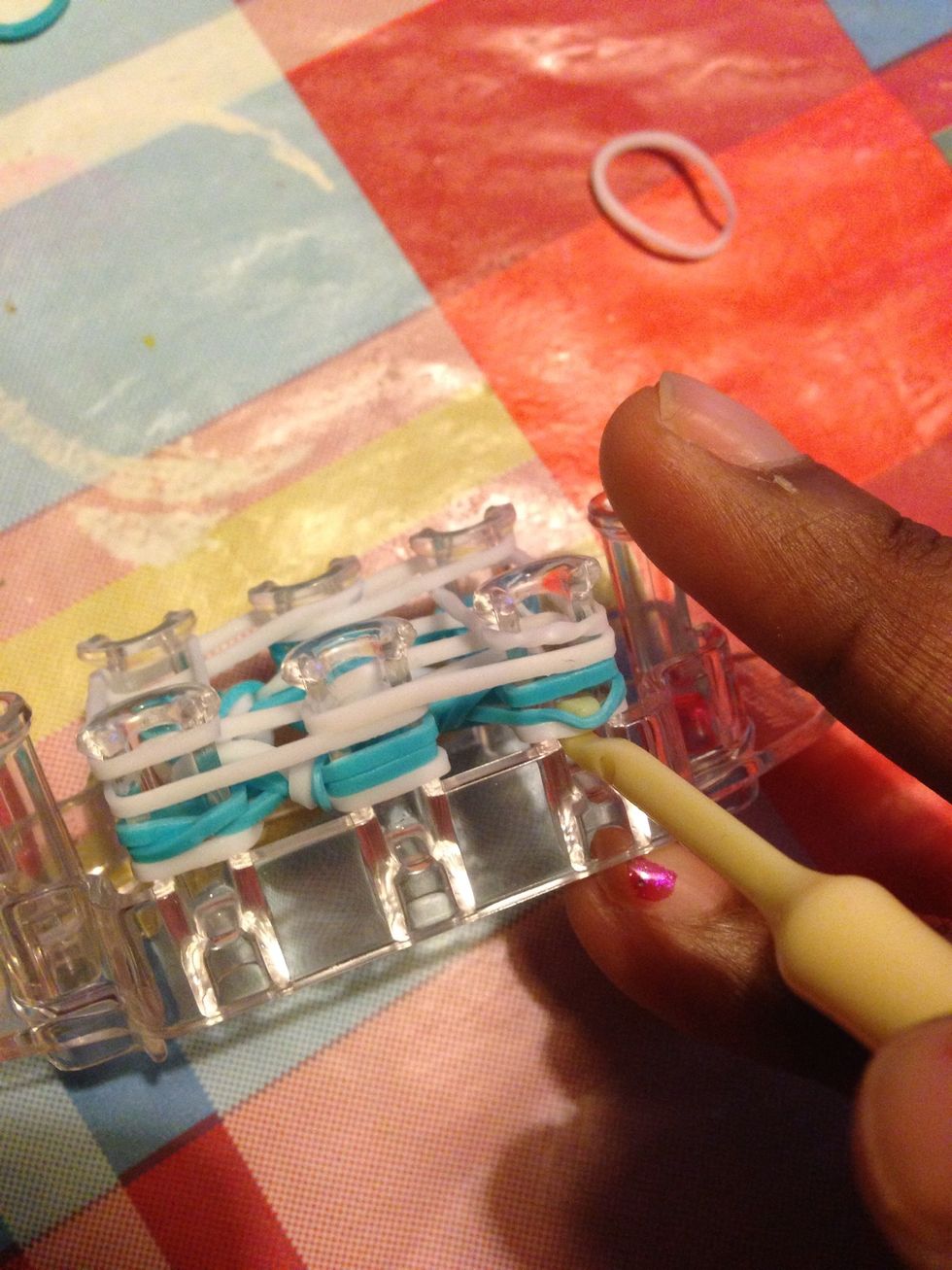 Take the 2 last bands again. And hook over all pegs
For this next step you need to dubble twist your band
Place your dubble twisted band on all 6 pegs.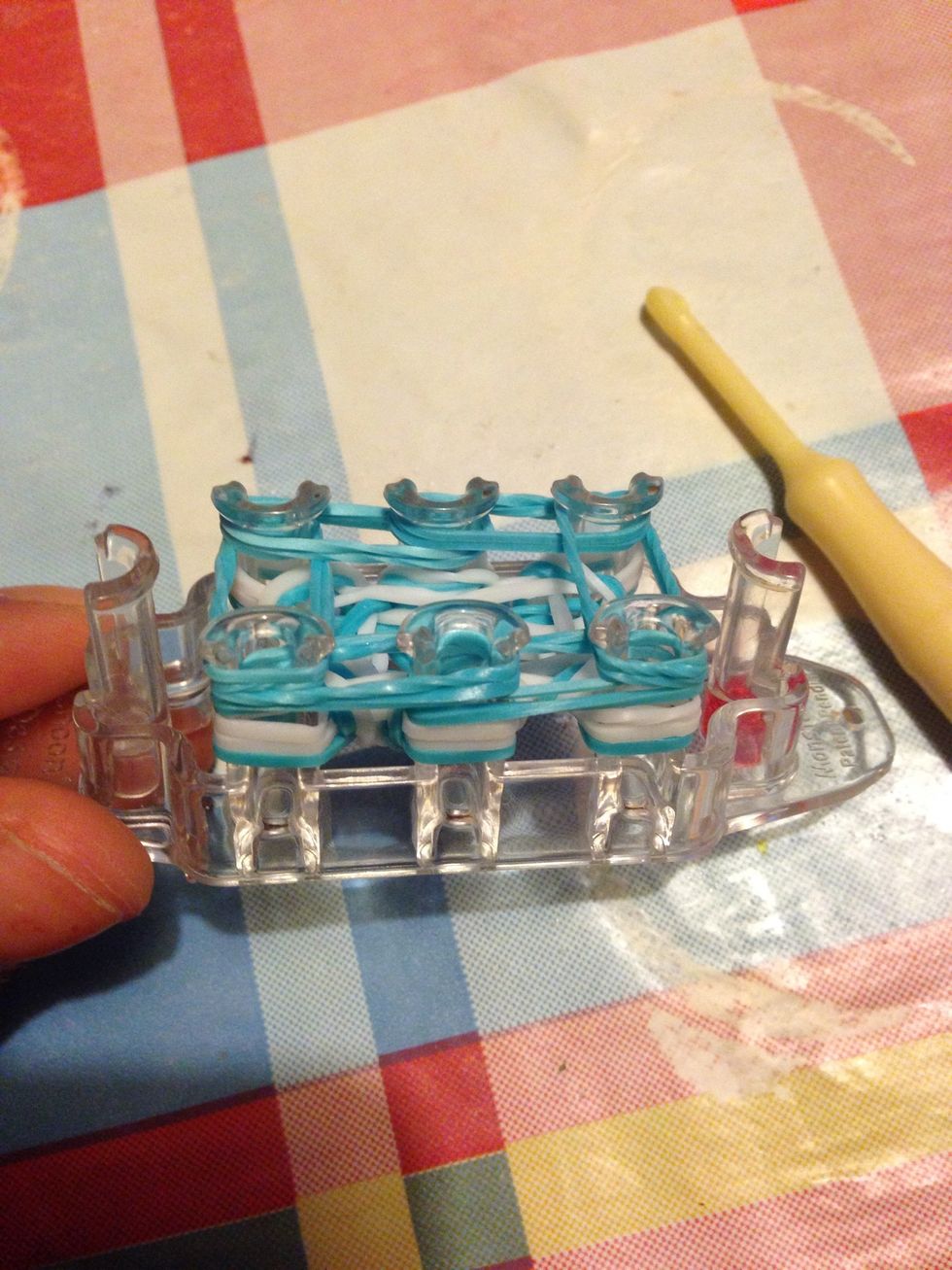 This is how it looks like when you have done the dubble twist.. Now hook all you 2 last rubber bands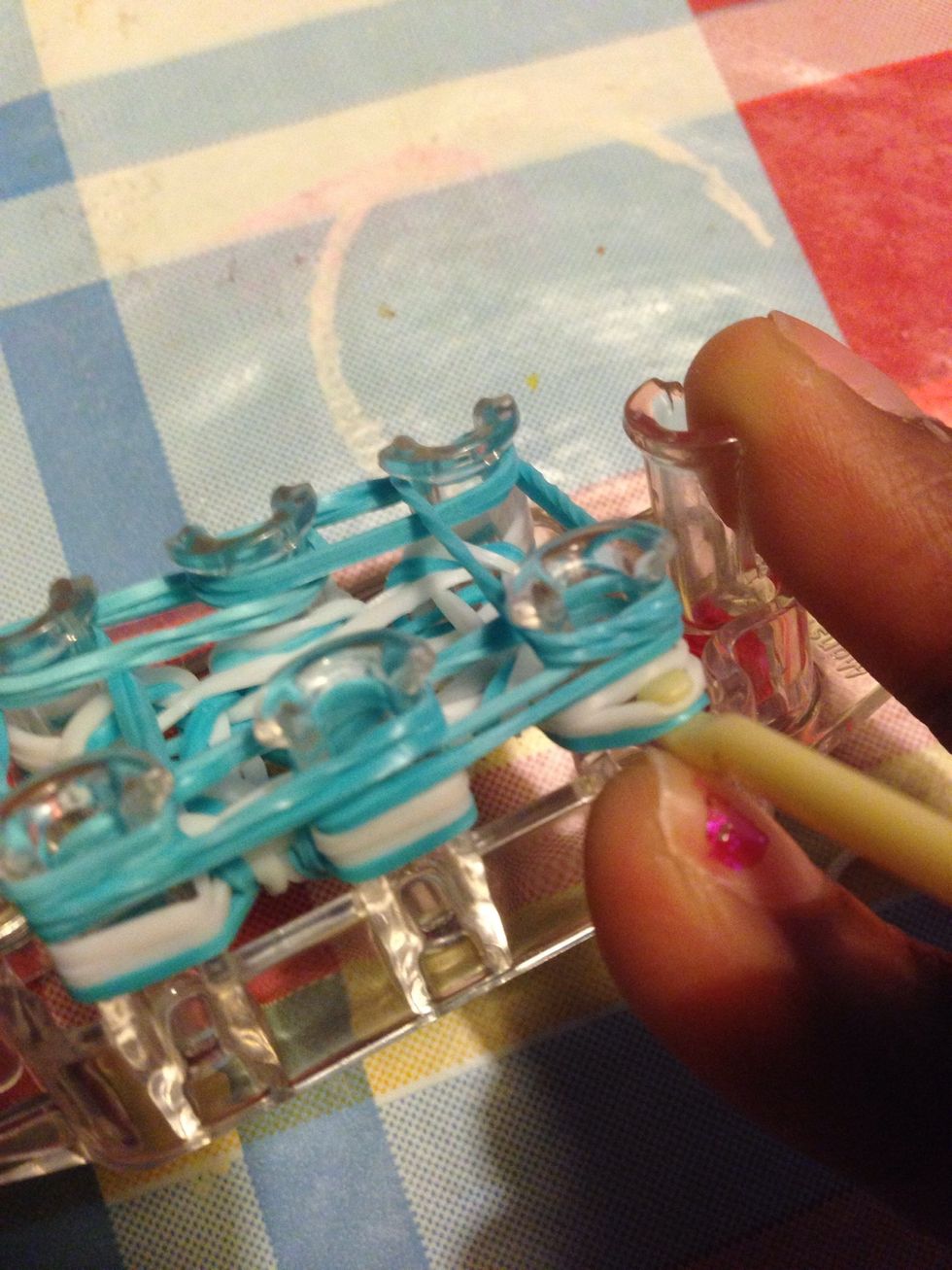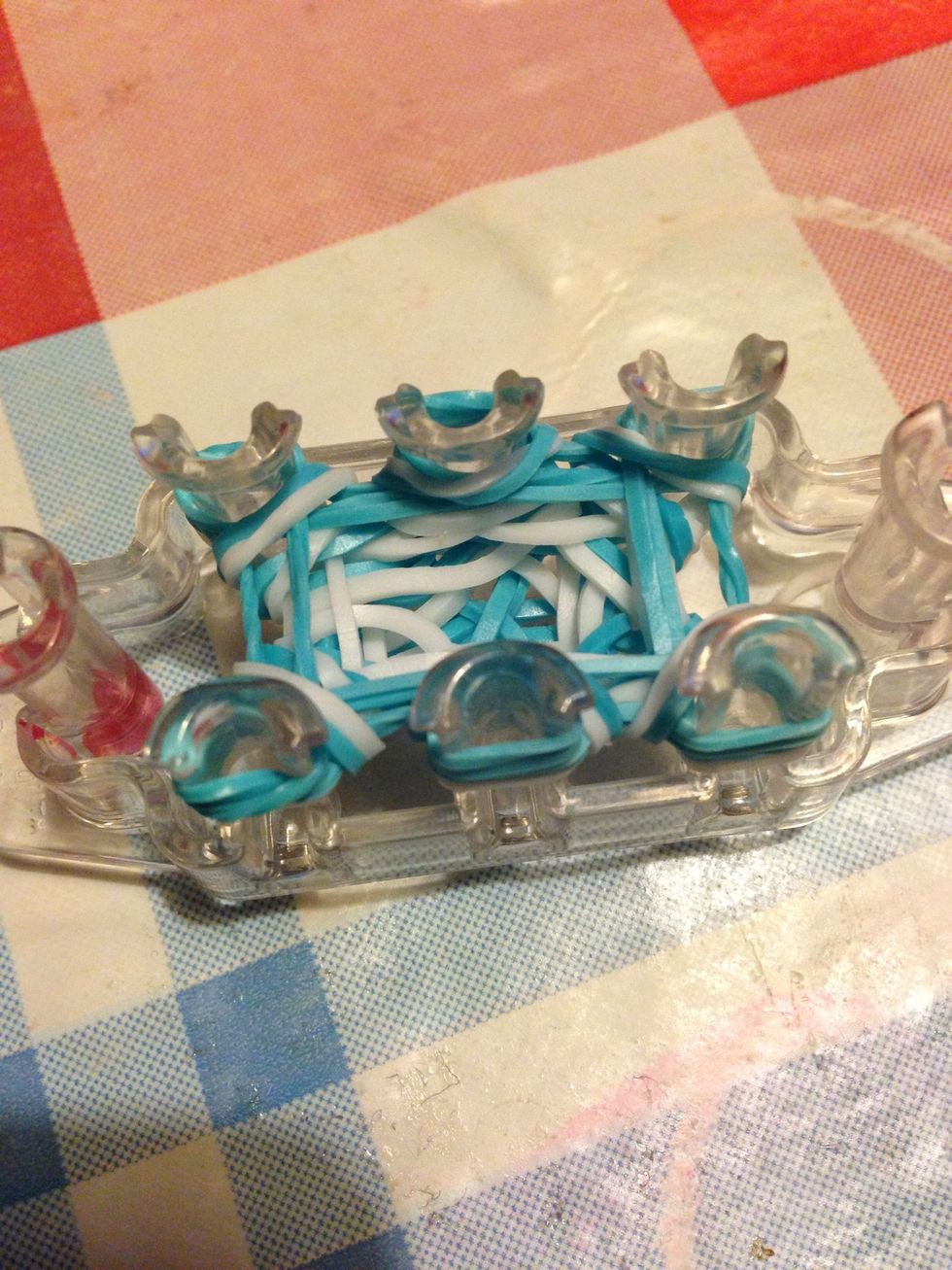 This is how it looks after the hooking process. Now you can add some rubber bands in the center of your ball to make it bouncy . I add 10-15 rubber bands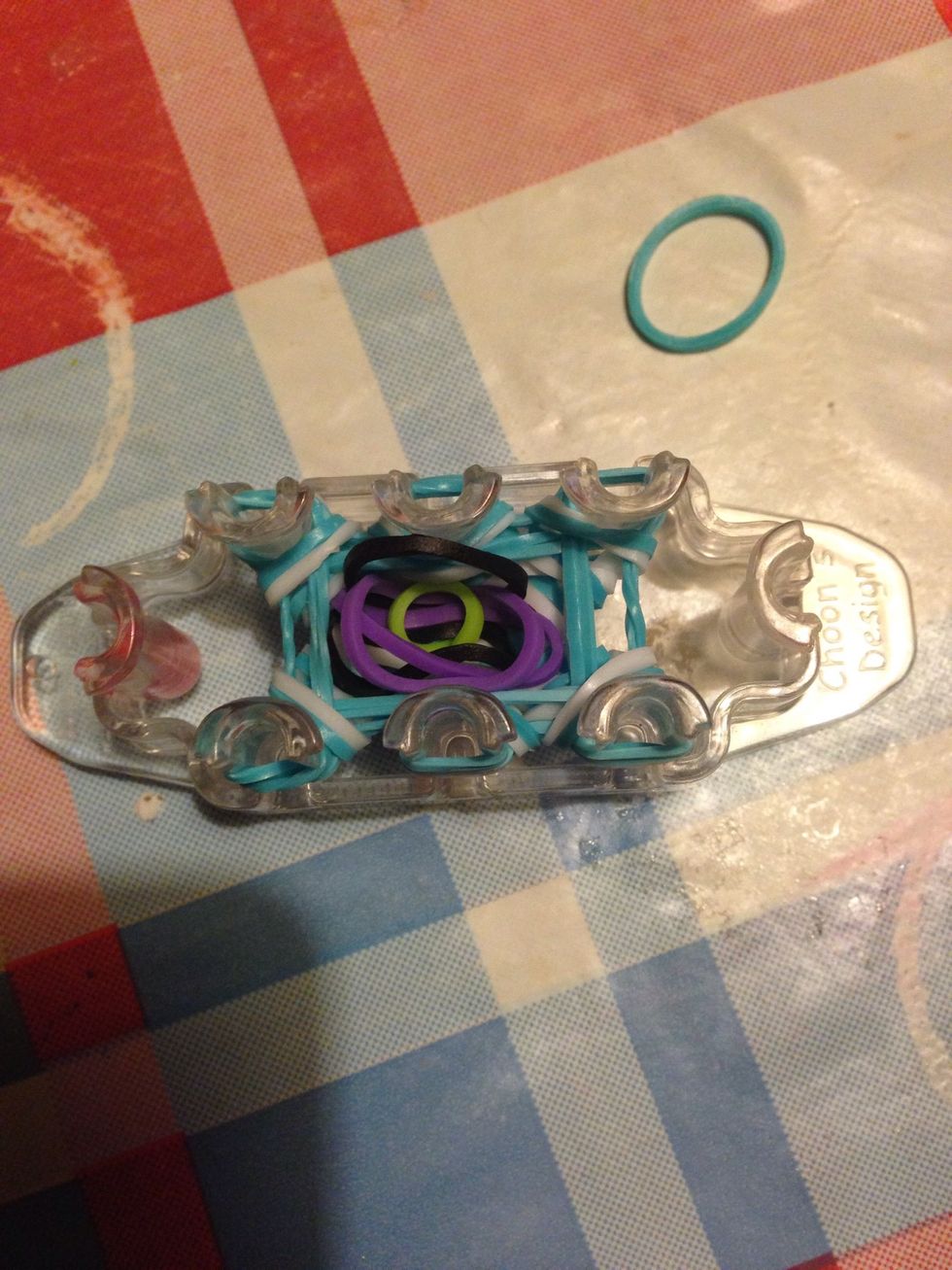 Now take 1 rubber band and and put it around all 6 pegs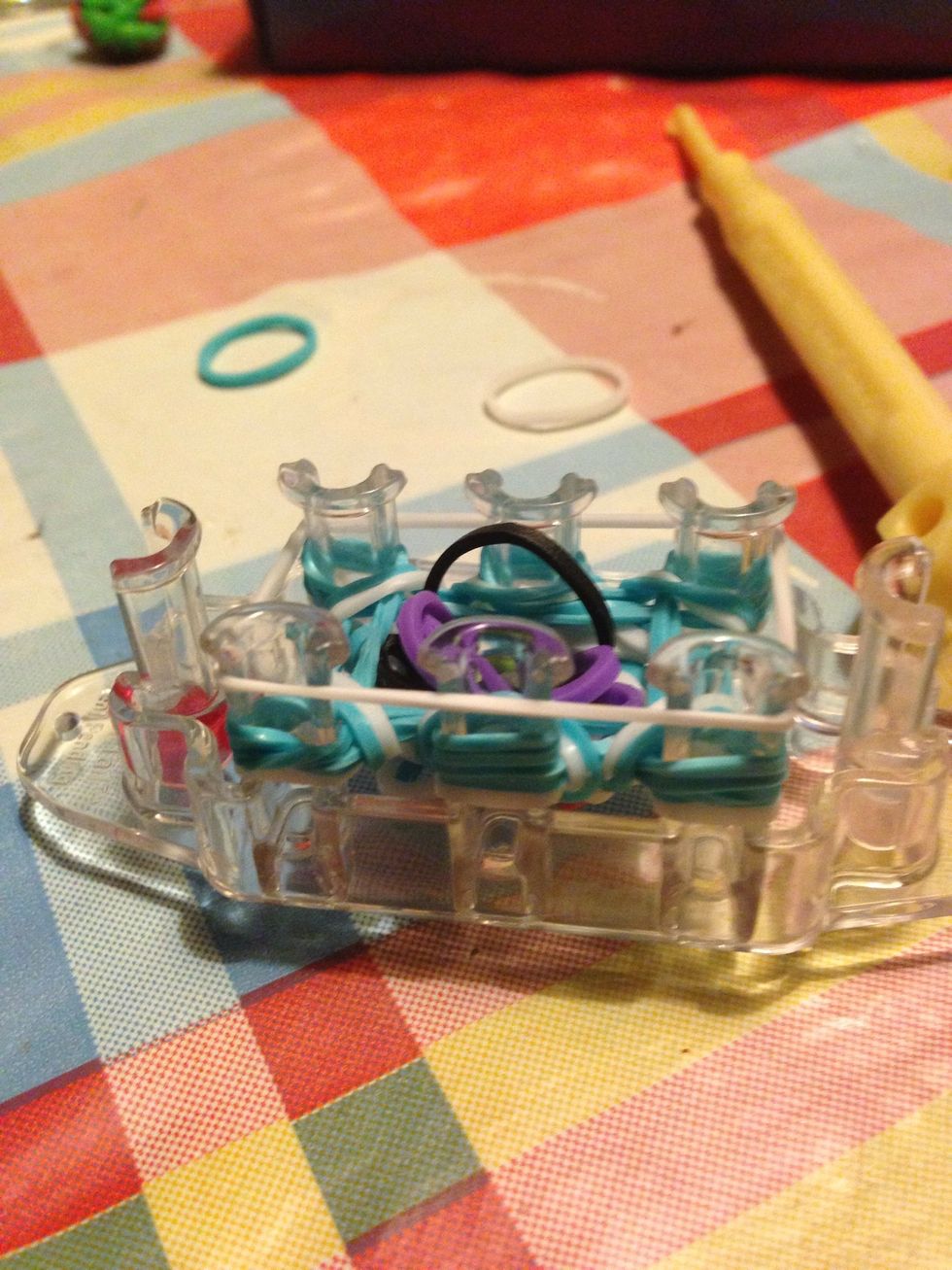 Like this
Hook all your rubber bands over without the last one you placed on... This is how it will look😊
Now for the finishing process👏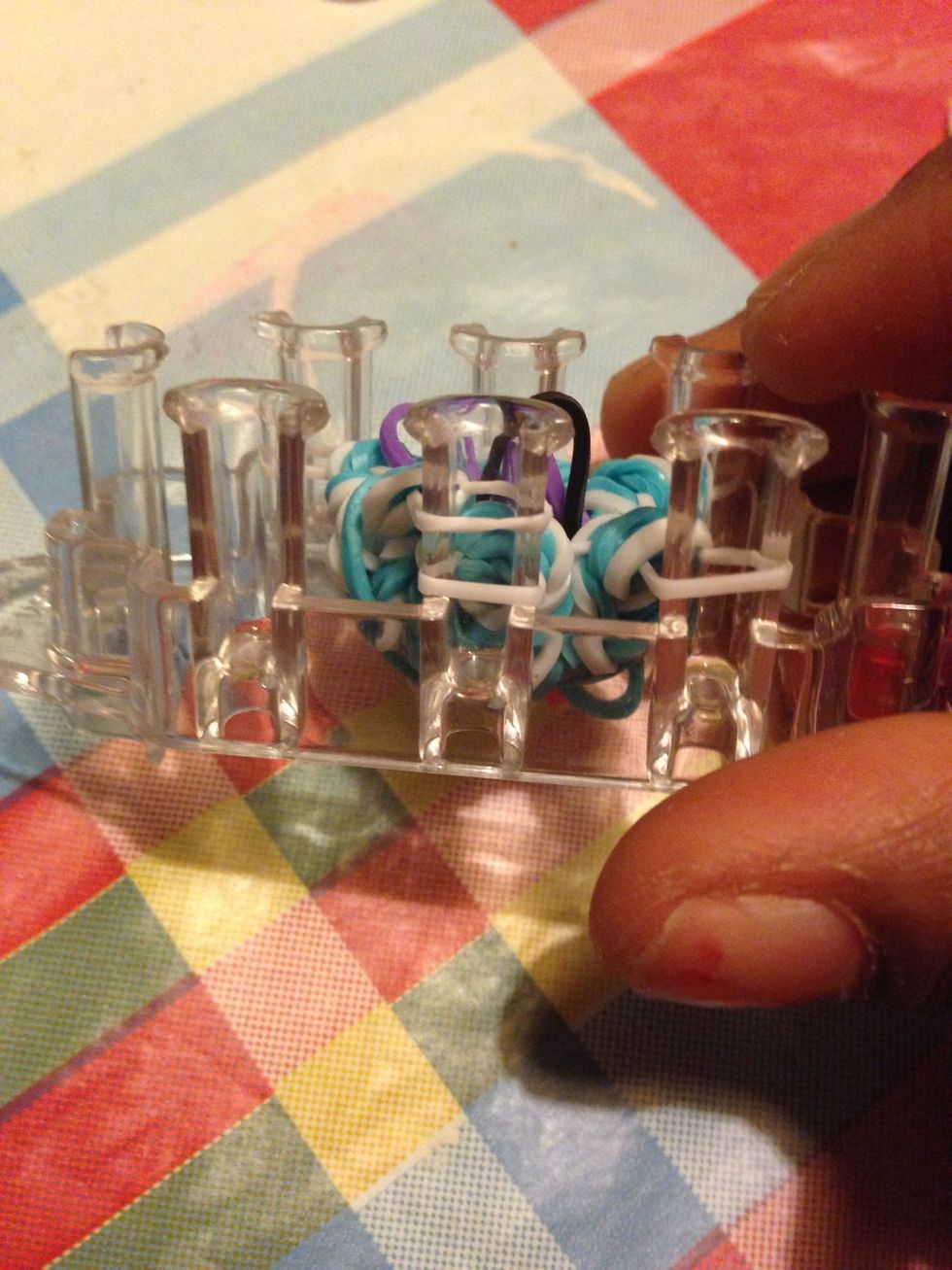 Now put your left bands on the right peg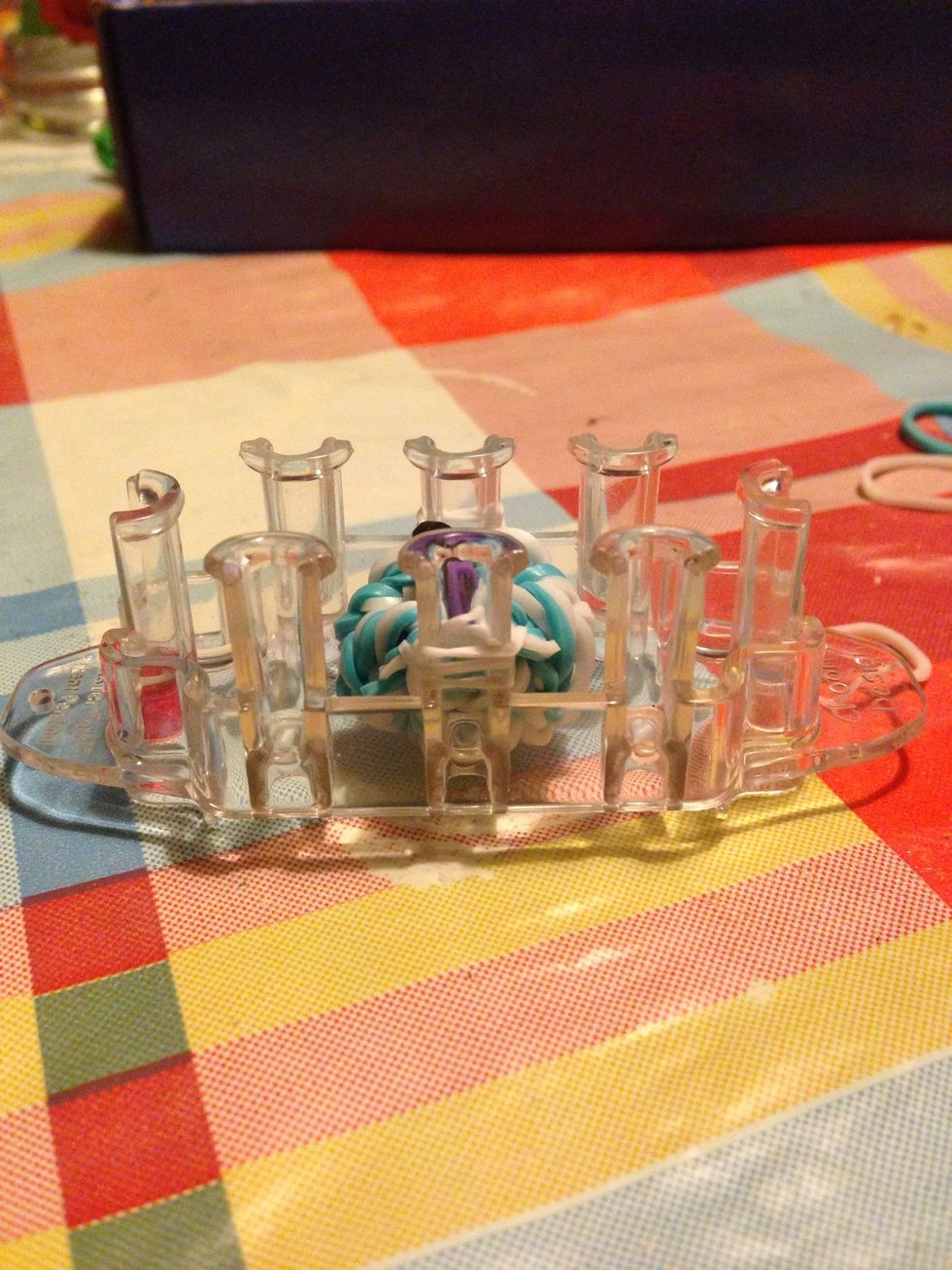 It should be like this on both sides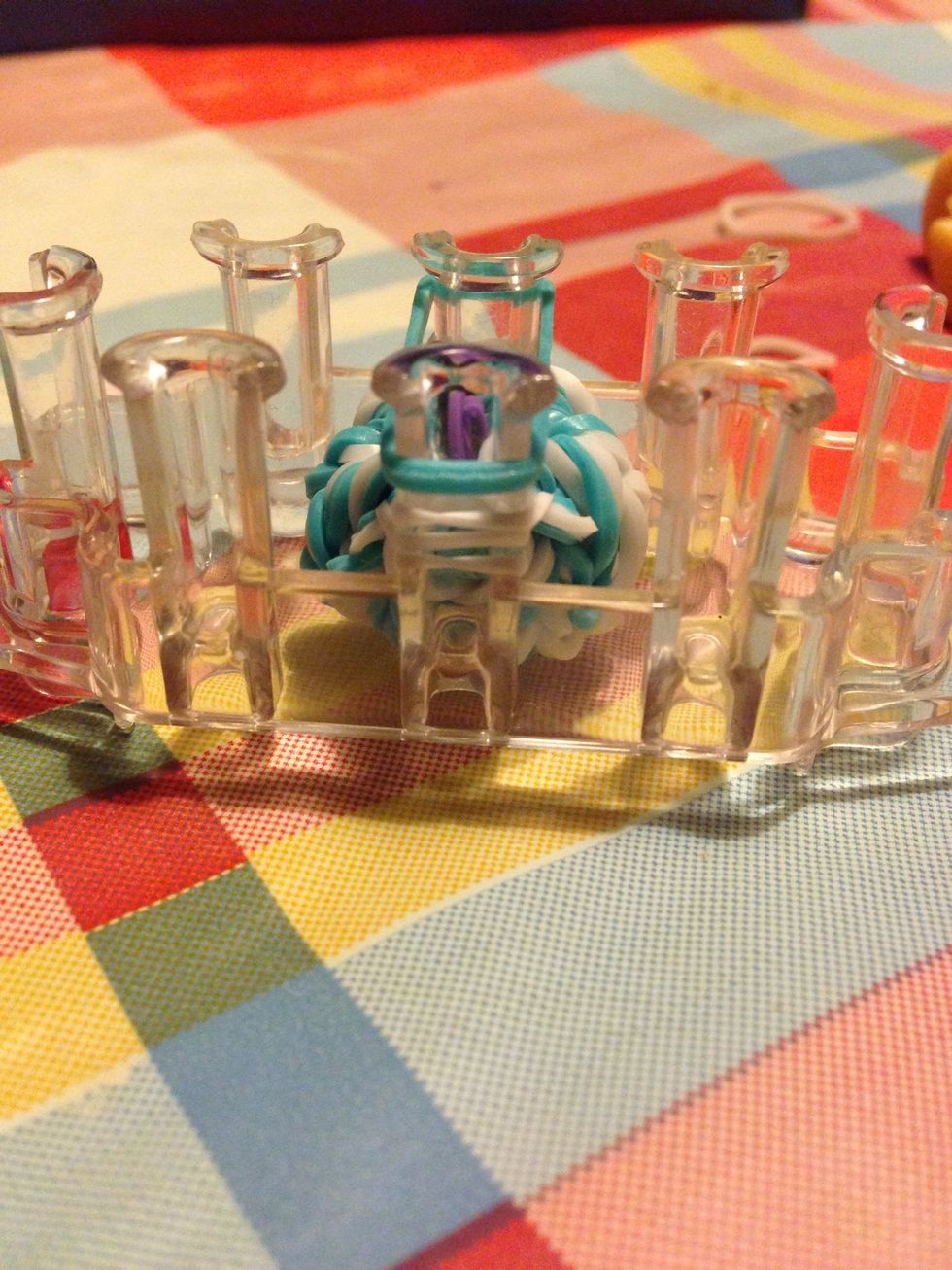 Like this
Hook over your 3 lowest bands over until you have one remaining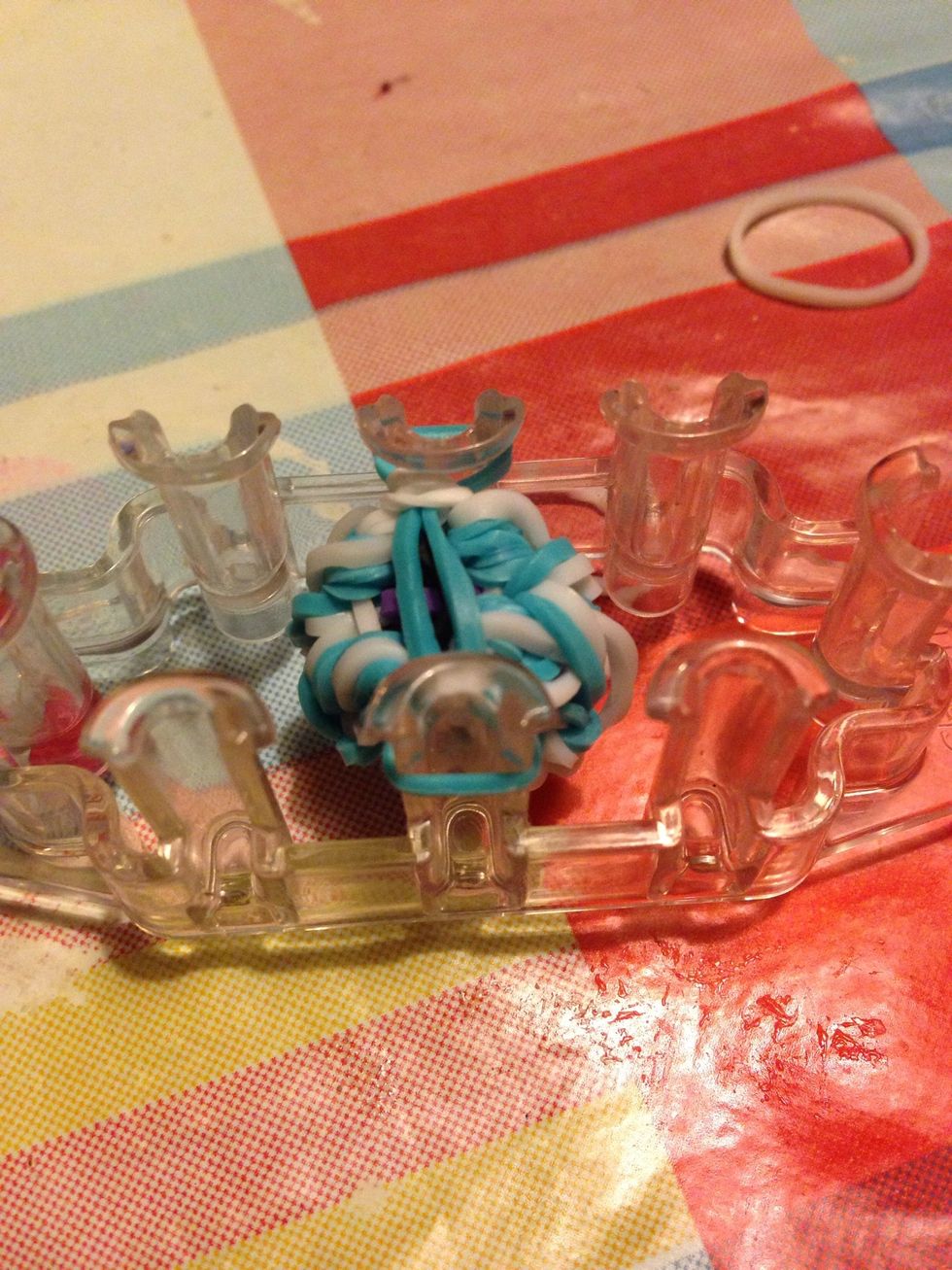 Now you have 1 band on each peg
Remove one band and place it on the opposite peg .. You choose
Just like this😊
Hook the lower band over .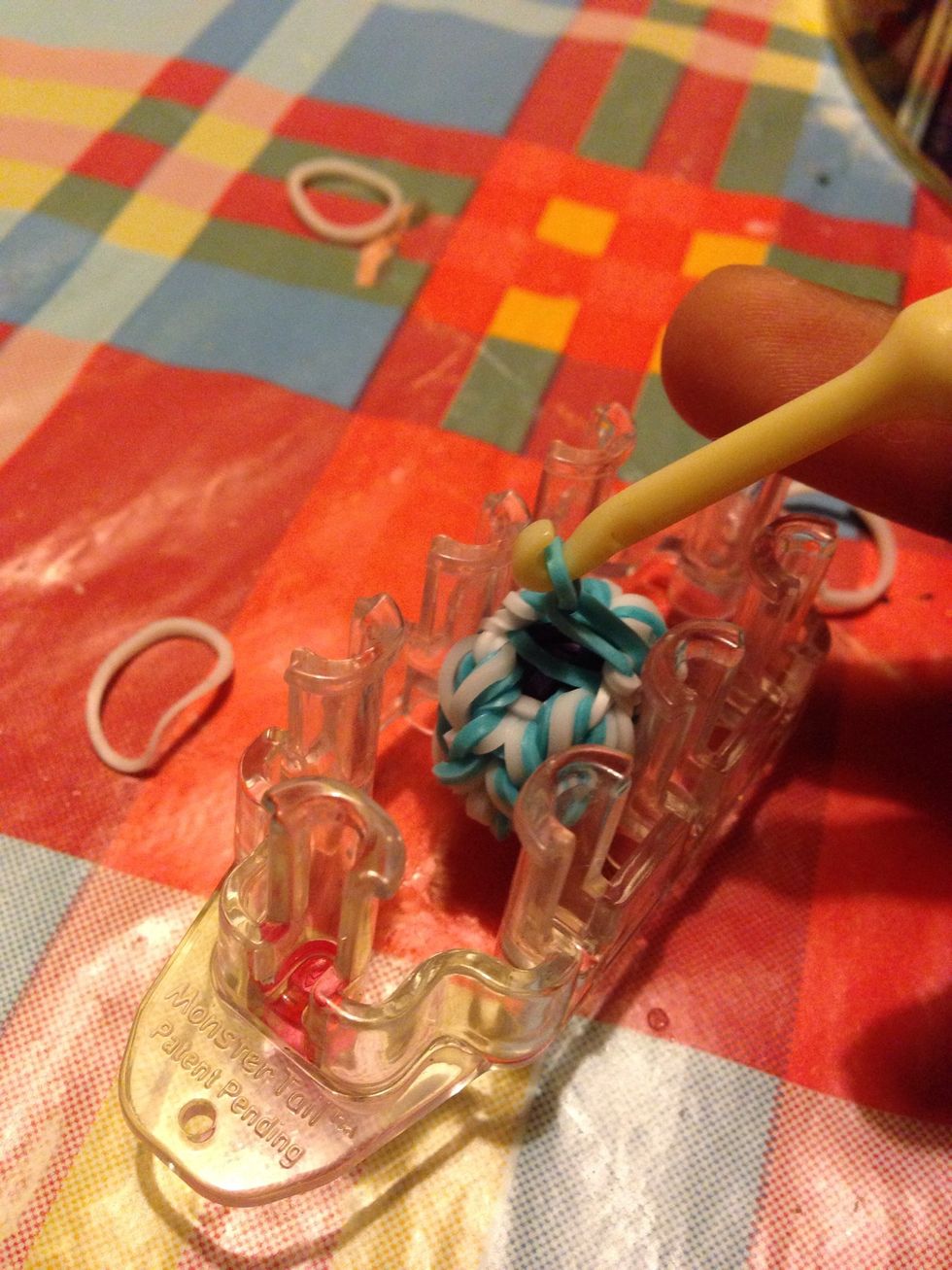 Pull hard to create a loop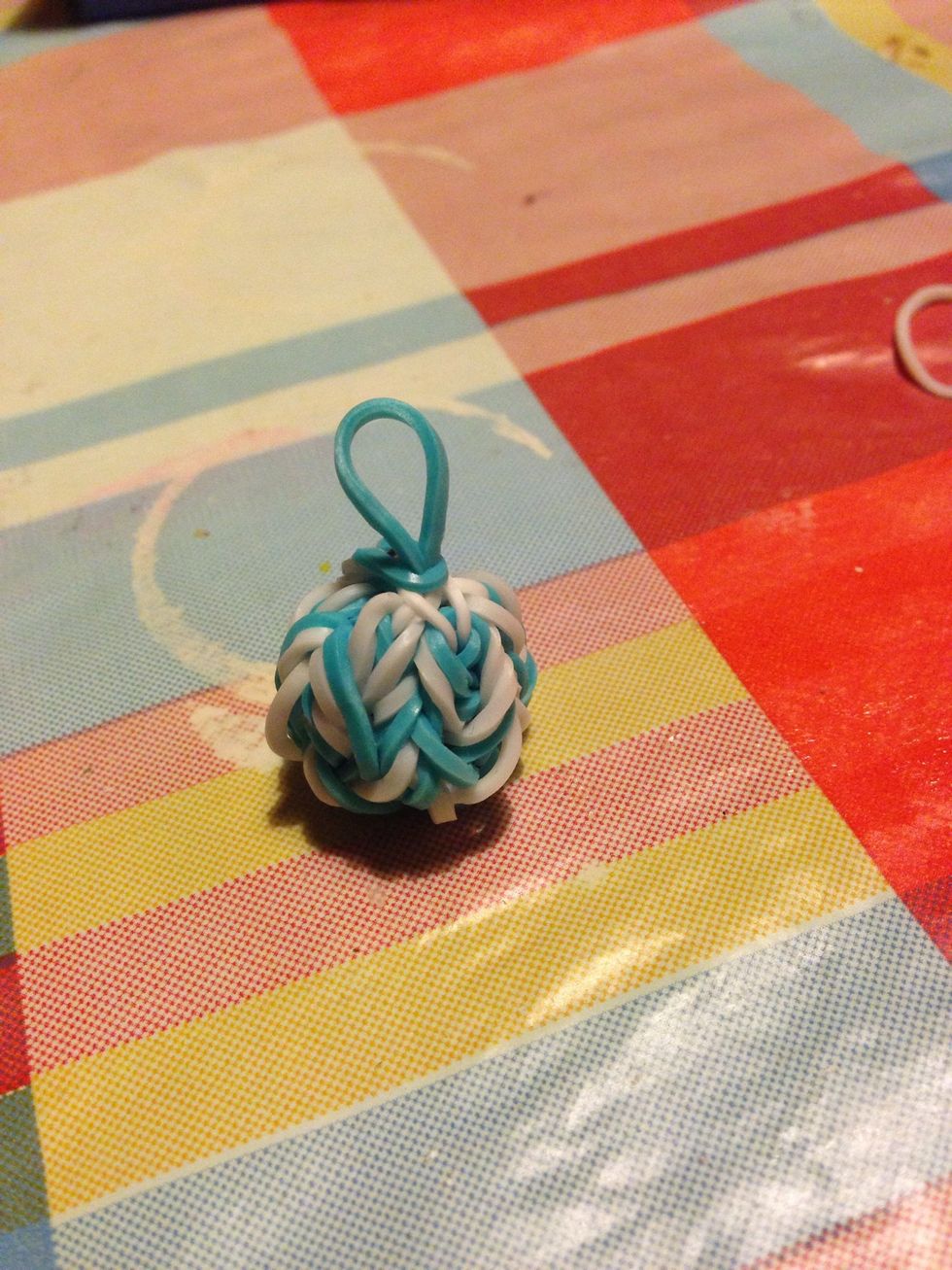 👍And your done . U can have it like a charm or thug it in 👏HAPPY LOOMING DAY😊💙
Monster tail
Rubber band(35 or more)
Rainbow loom hook