A very kid friendly design that I did for my friend's 10 year old sister.
16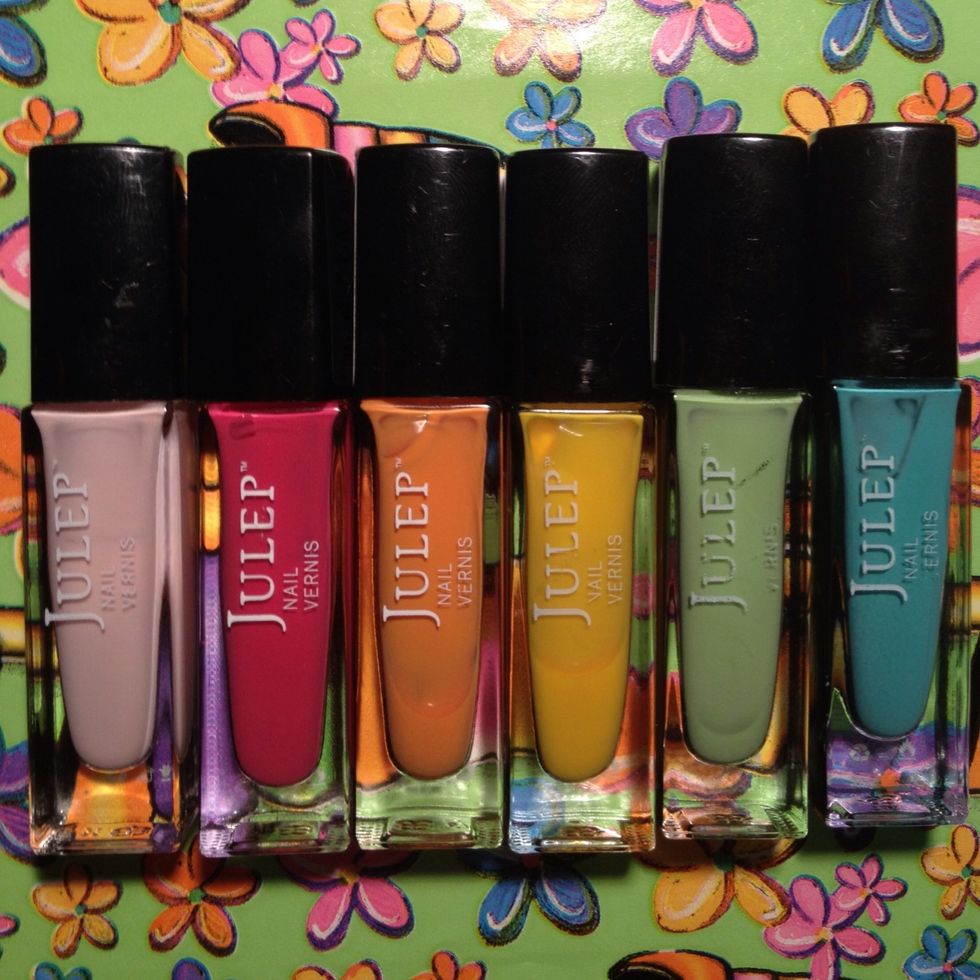 Gather your polishes! I'm hosting a giveaway for some of these polishes. Go to nailartcouture.blogspot.com for more info.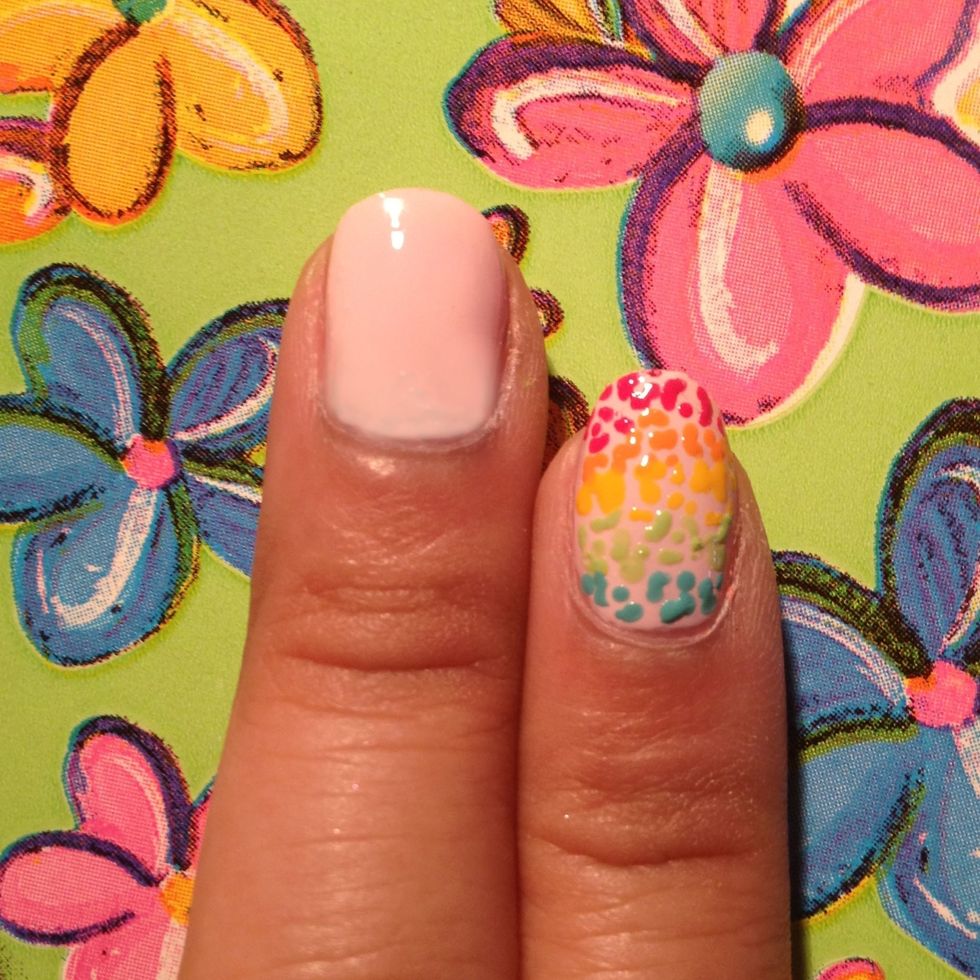 Paint the base pale pink. I wish I did white, but I didn't have it with me at the time.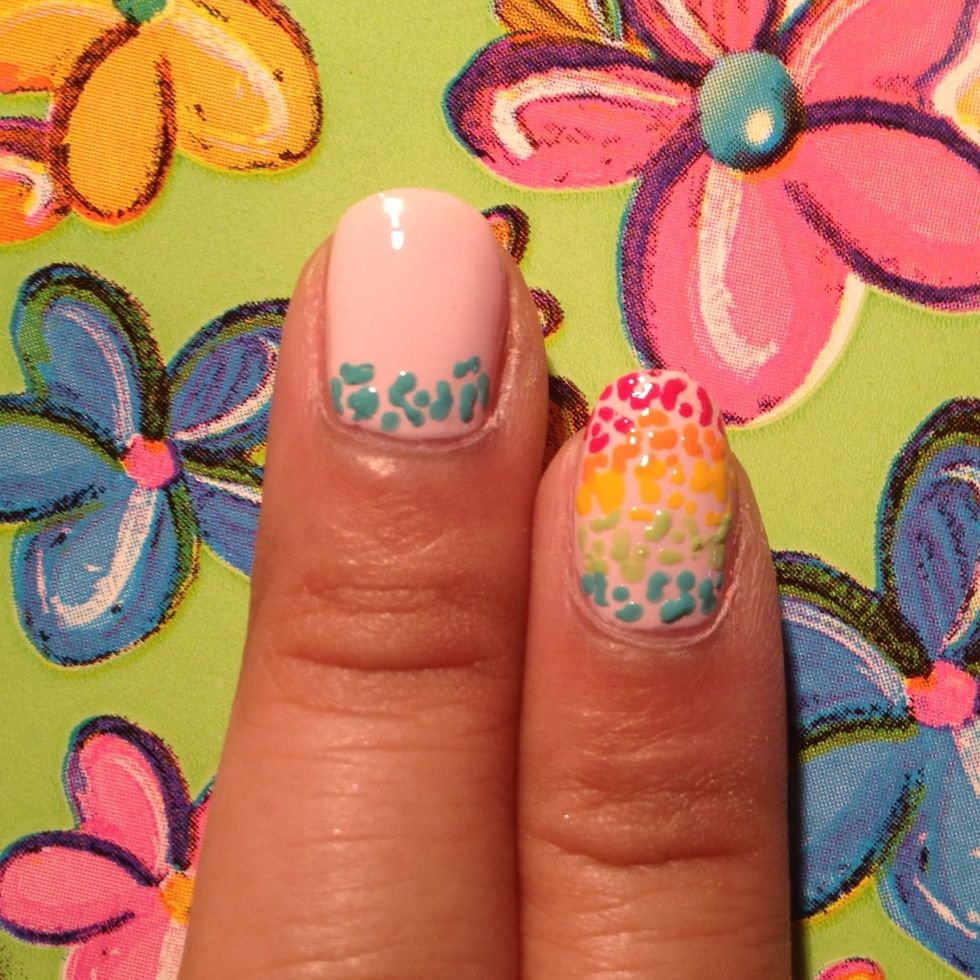 Using a dotting, create blue leopard prints near your cuticle. Do inward facing "c", and occasionally place a dot in the middle.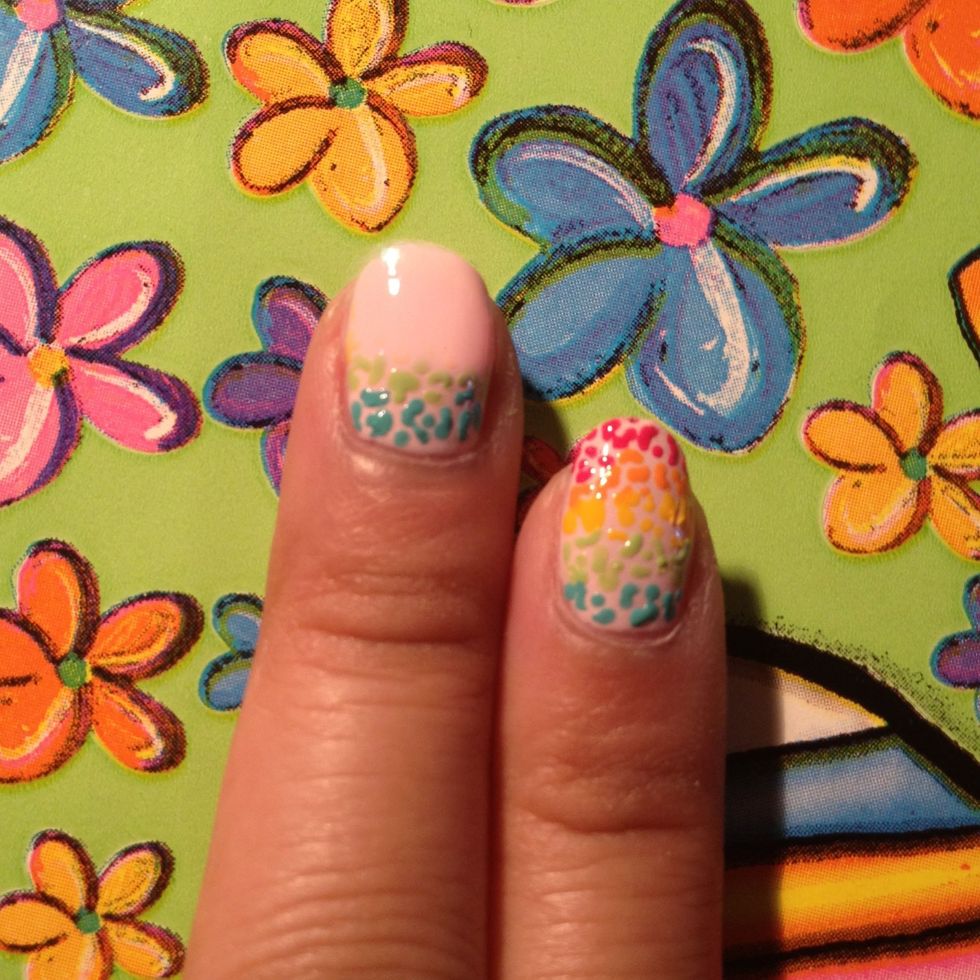 Use your green polish next.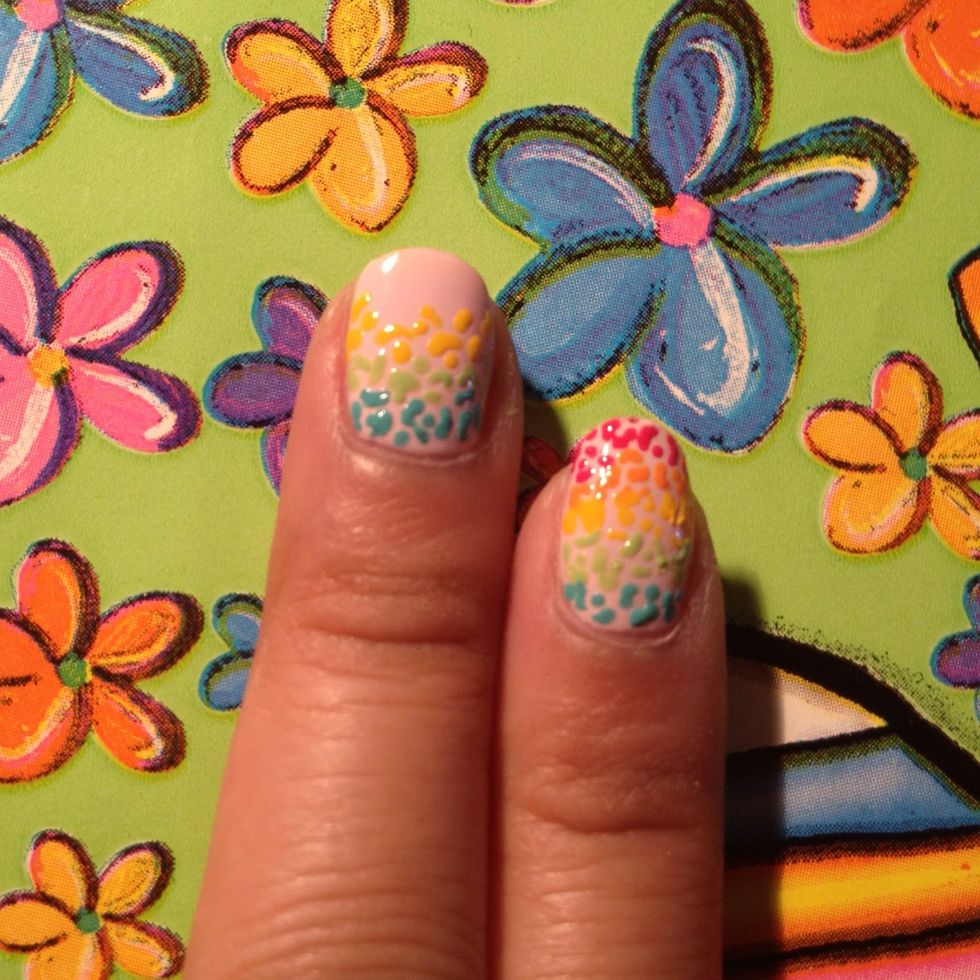 Then yellow.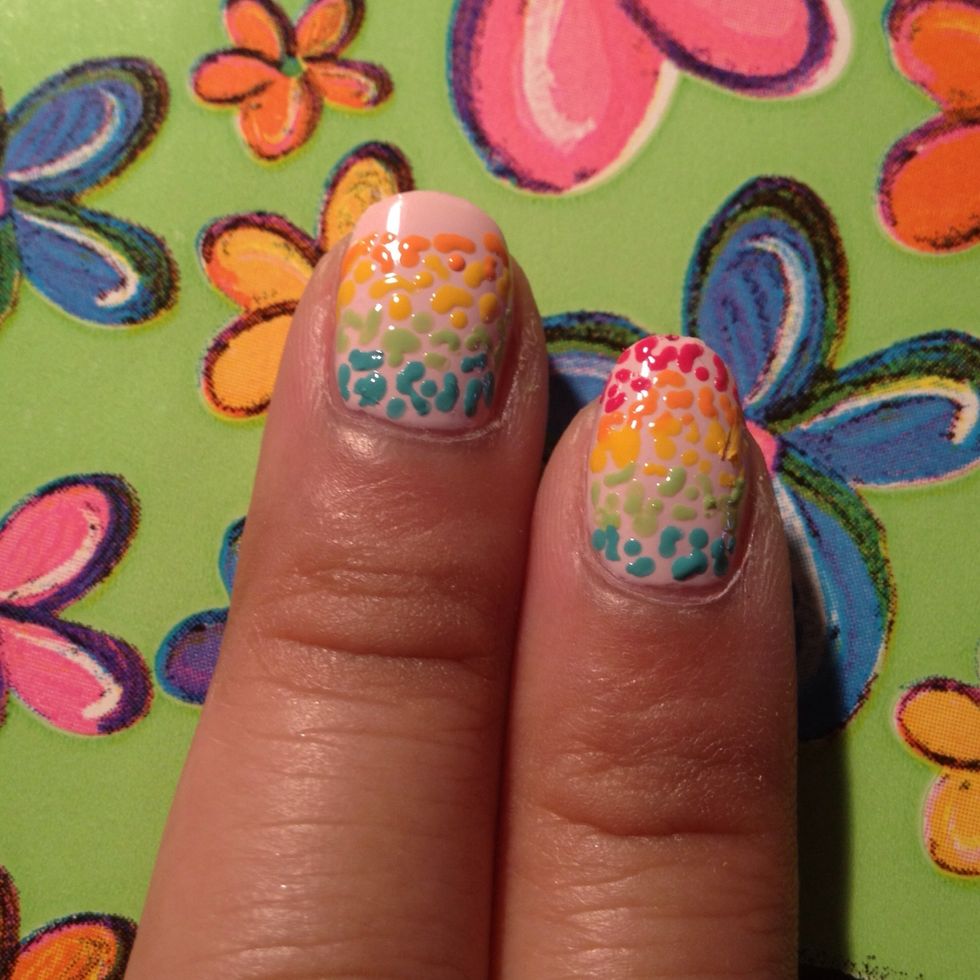 Then orange.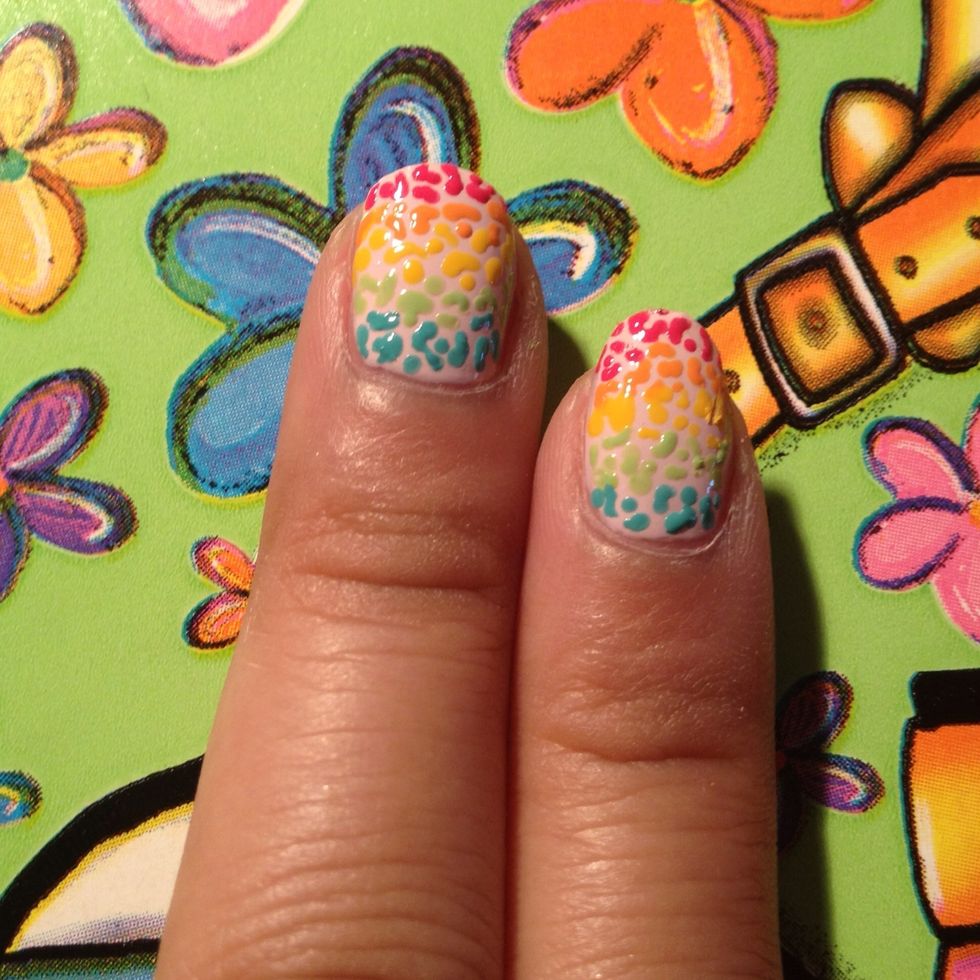 Then finally pink. Make sure you give yourself enough room to fit all the colors. If not you can always reduce down.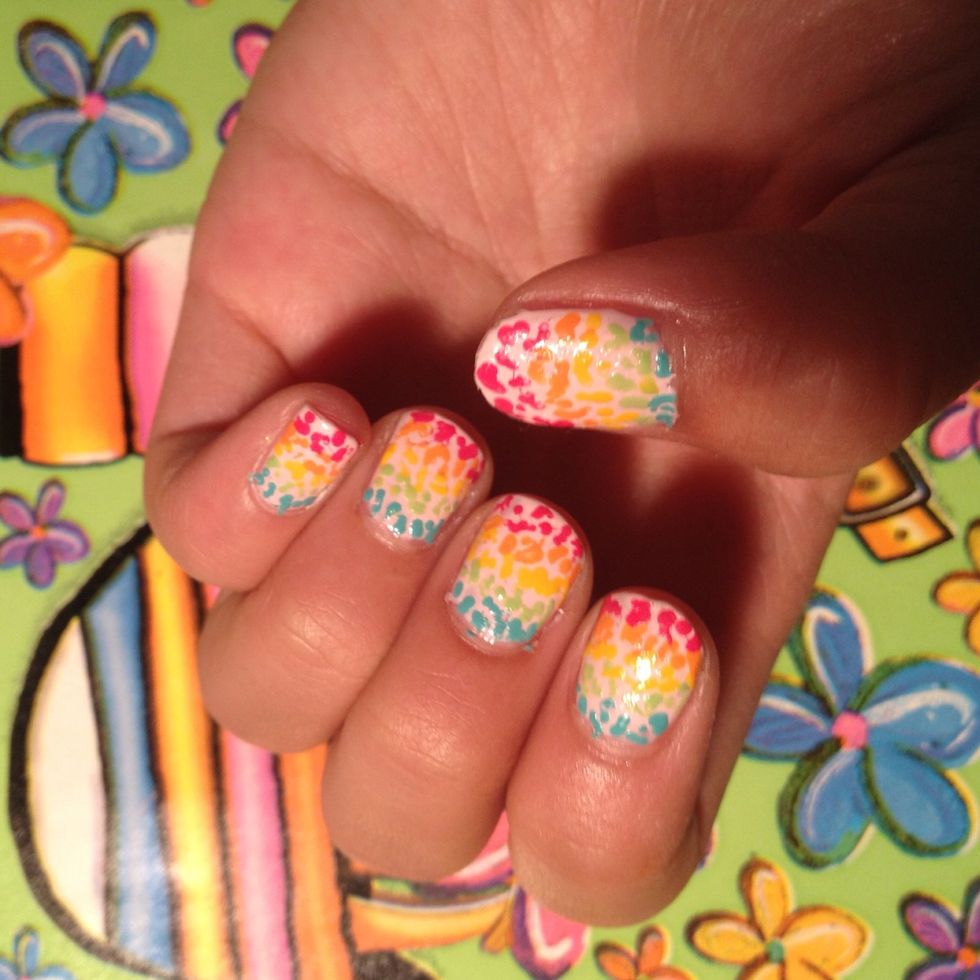 Here's the completed look!
Check out my nail art blog: nailartcouture.blogspot.com (I specialize in fashion inspired nail designs) or check out my other nail art guides!
I'm hosting a giveaway of some of the polishes I used. Please drop by my blog post: bit.ly/julepgiveaway
1.0 White polish or pale polish
1.0 Pink polish
1.0 Orange polish
1.0 Yellow polish
1.0 Green polish
1.0 Blue polish
Nailartcouture .Com
I am a nail art addict and recently I decided to share my nail art with the world through my blog: nailartcouture.blogspot.com \nFacebook.com/NailArtCouture