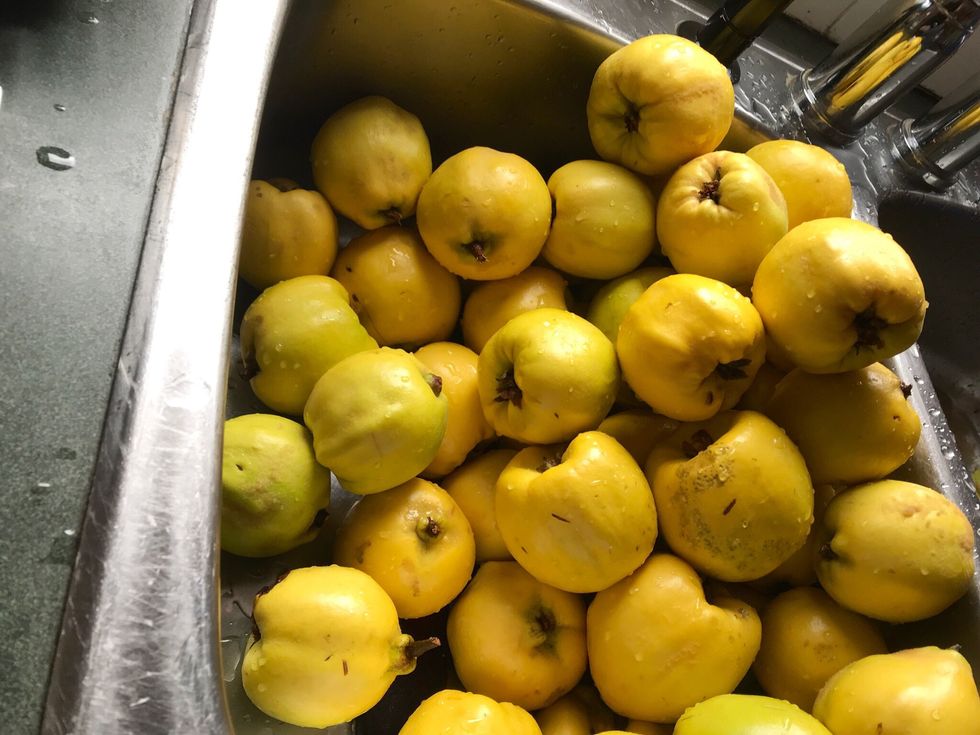 Wash the quinces and cut in pieces with skin.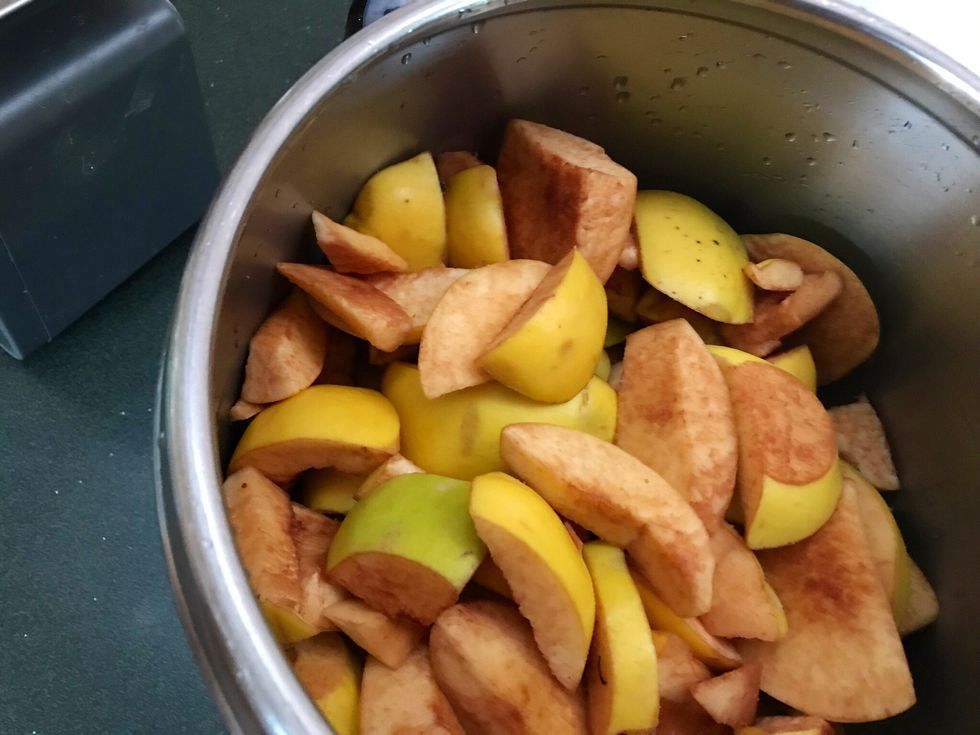 Here is how
This after had been cook on presser cooker for 5 minutes. With hand blender much all the fruit and the juices was great.
I do place the marmalade on glass jars too last for all year have a lot pectin nice for morning toast .
1 kg quinces
1 kg white sugar
3 table spoons of water
1tea spoon lemon juice