Lock on arched door opens with your smartphone or the iphone provided. See detailed 1406 Hideaway guide for details
Compost bucket on left. Garbage can on right. Within the garbage can there is a separate bucket on the right for recyclables. See detailed guide book for description as to what is recyclable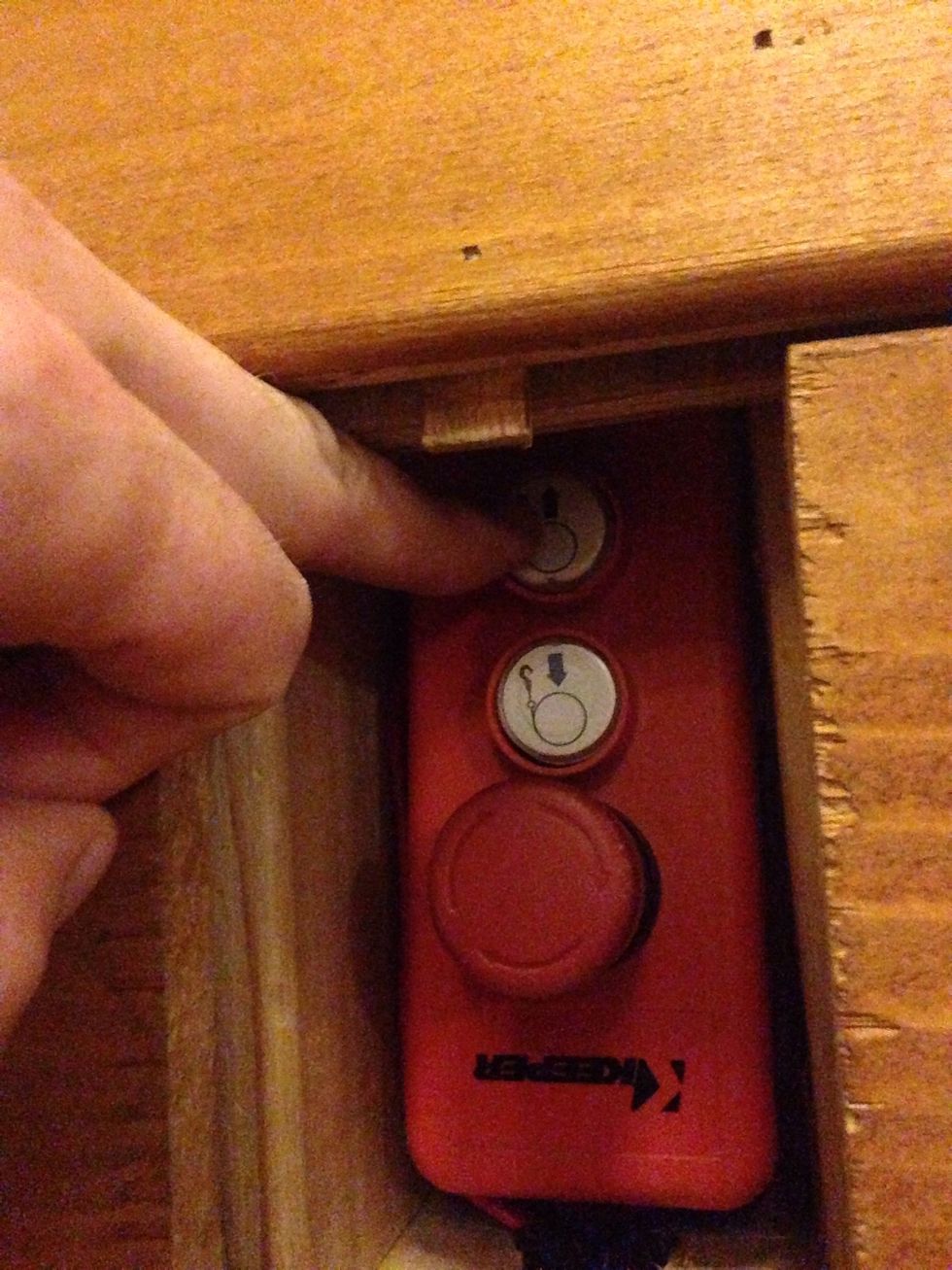 To raise the table use the TOP bottom. Very important. The bottom button will also raise the table when the table is on the ground but can cause damage. Ignore bottom red button.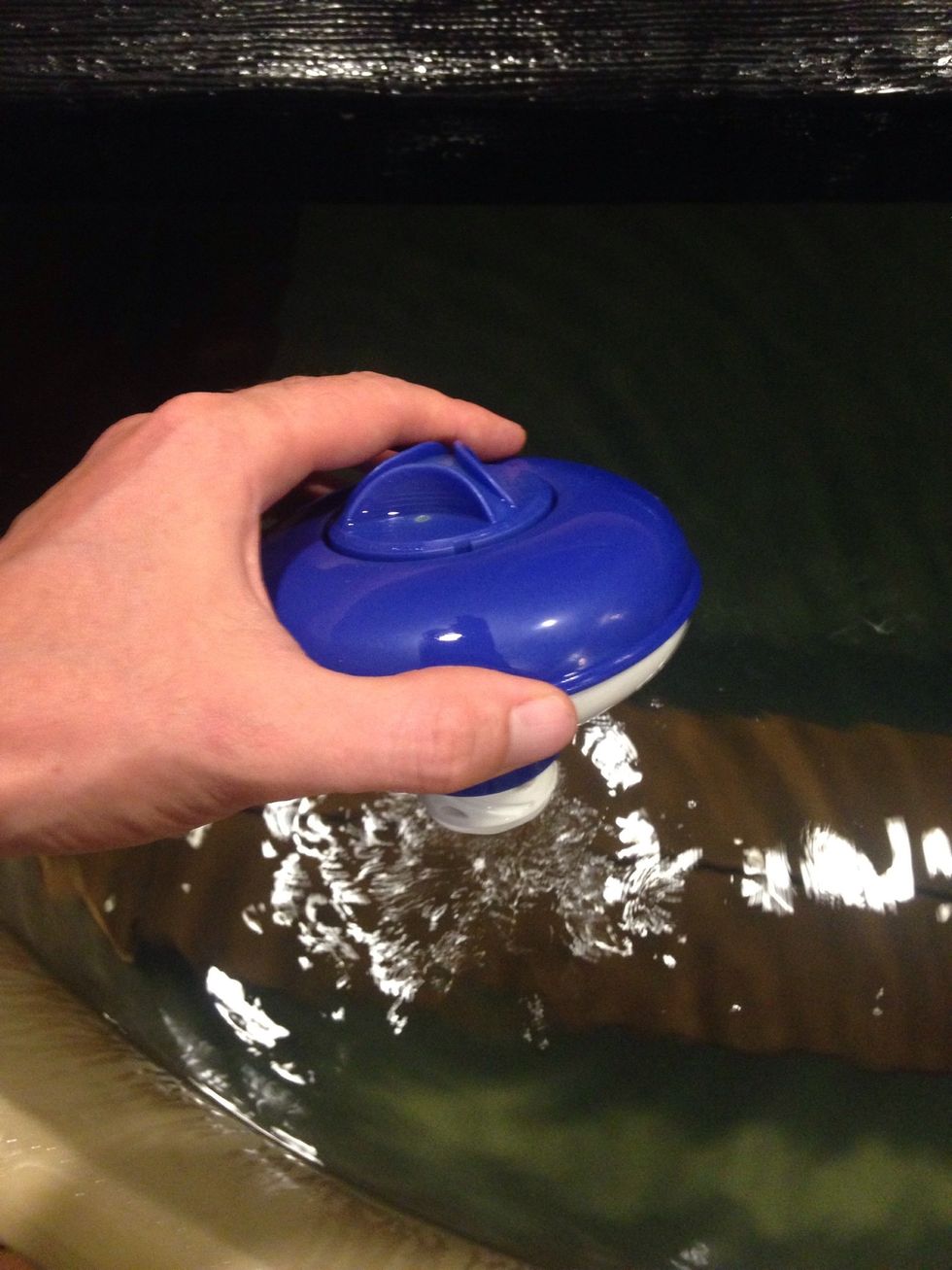 Keep this in hottub at all times. It is chlorine. Blue side up
Make sure a chlorine tablet is in the blue dispenser (see previous step) at all times. Generally a tablet dissipates every 2 to 3 days.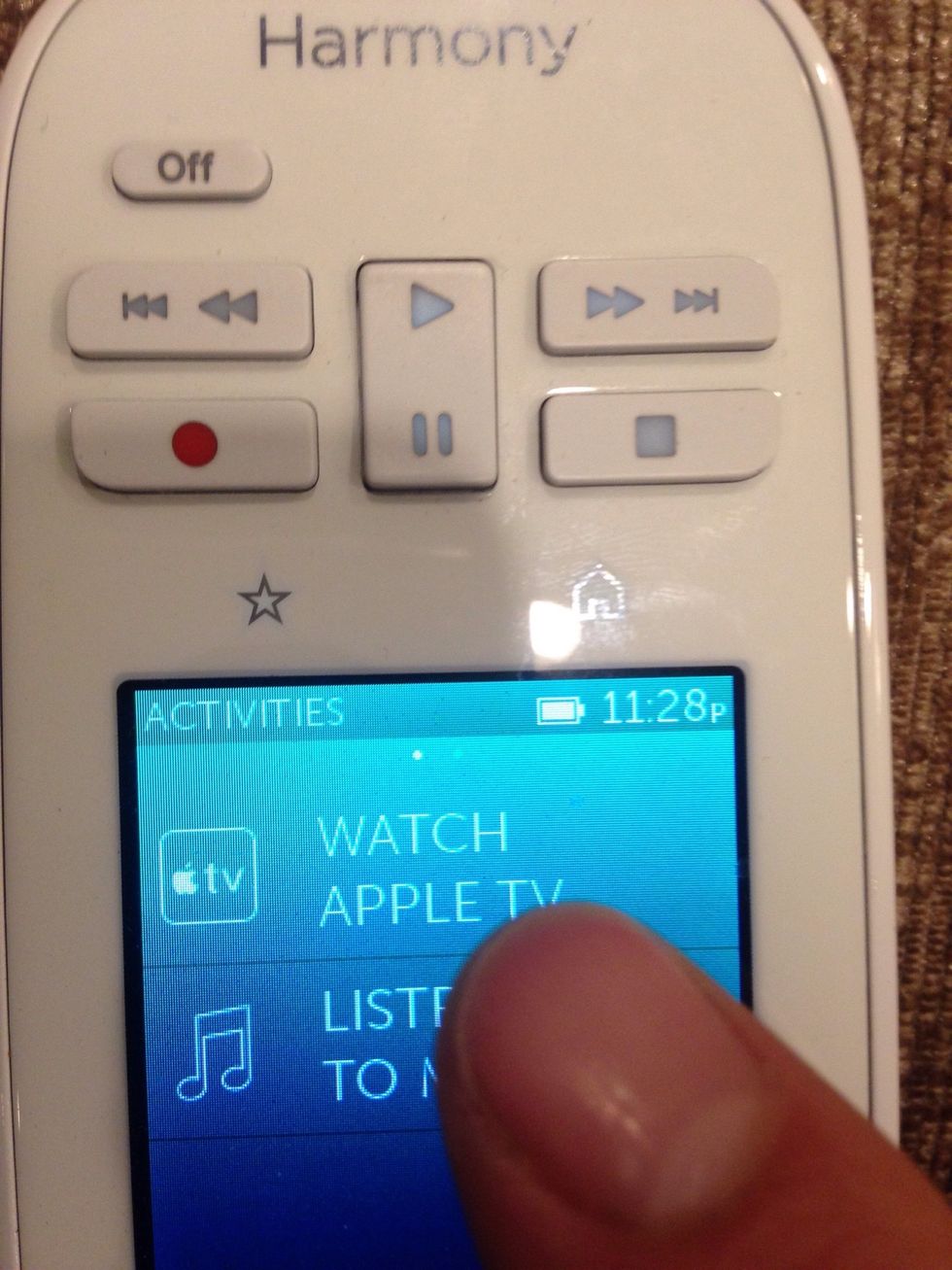 If you press 'Watch Apple TV' the screen should lower and everything should turn on. Off button at the top of remote turns everything off. If sound is not coming out of BOSE speaker, see house manual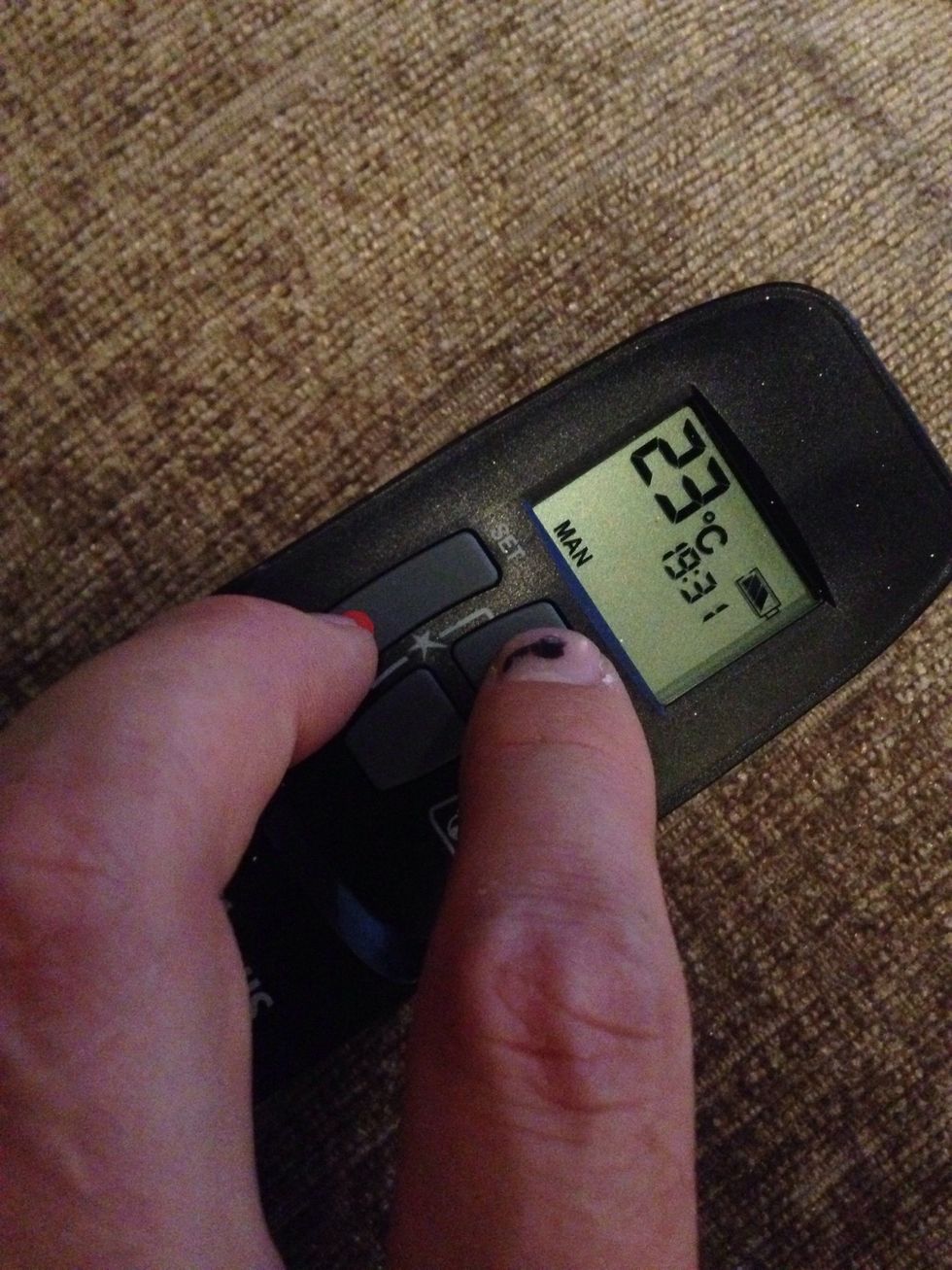 Pressing these two buttons turns on the fireplace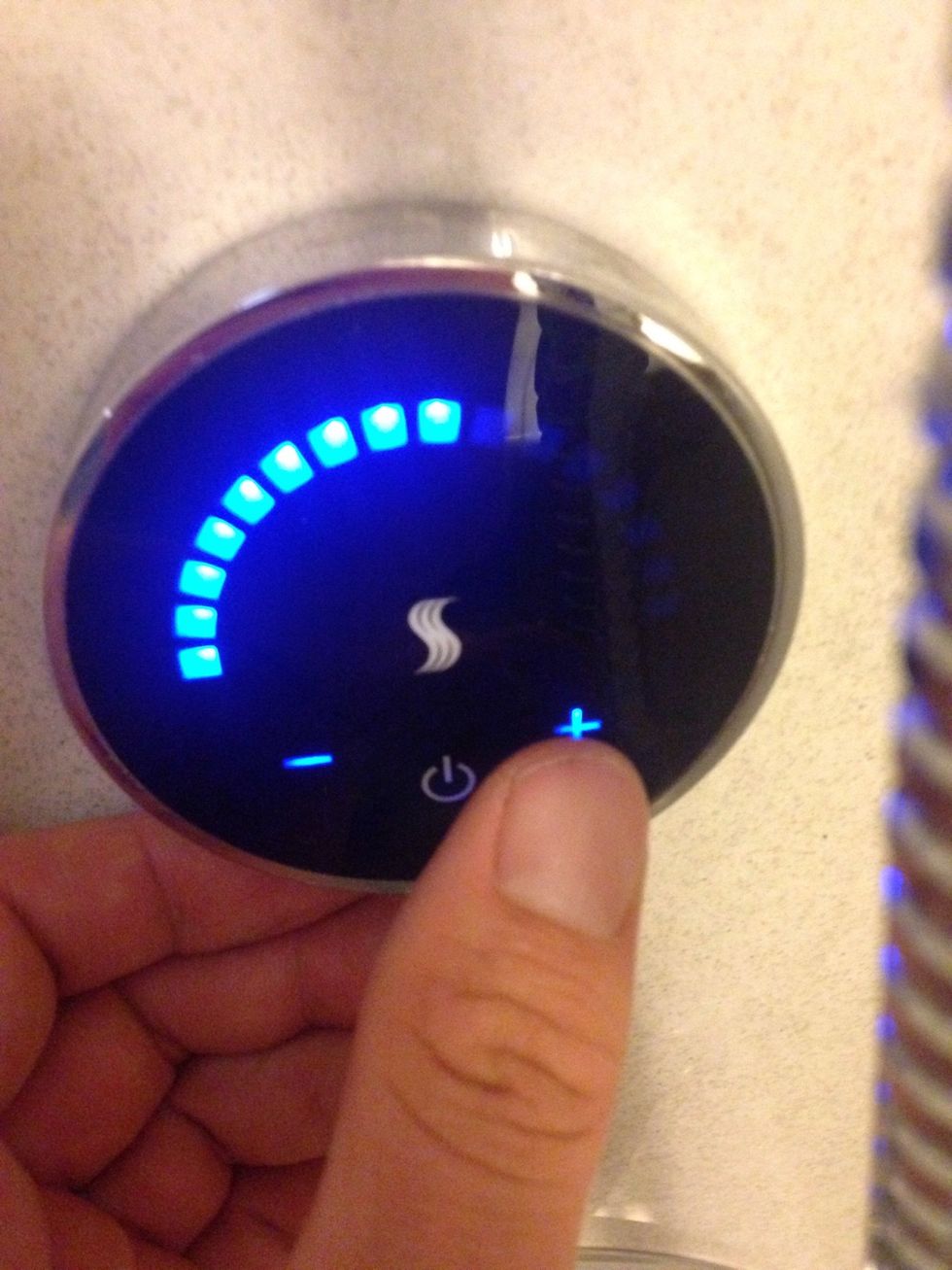 Press power button (left of thumb) to turn on. The + increases steam. Takes up to 10 minutes to warm up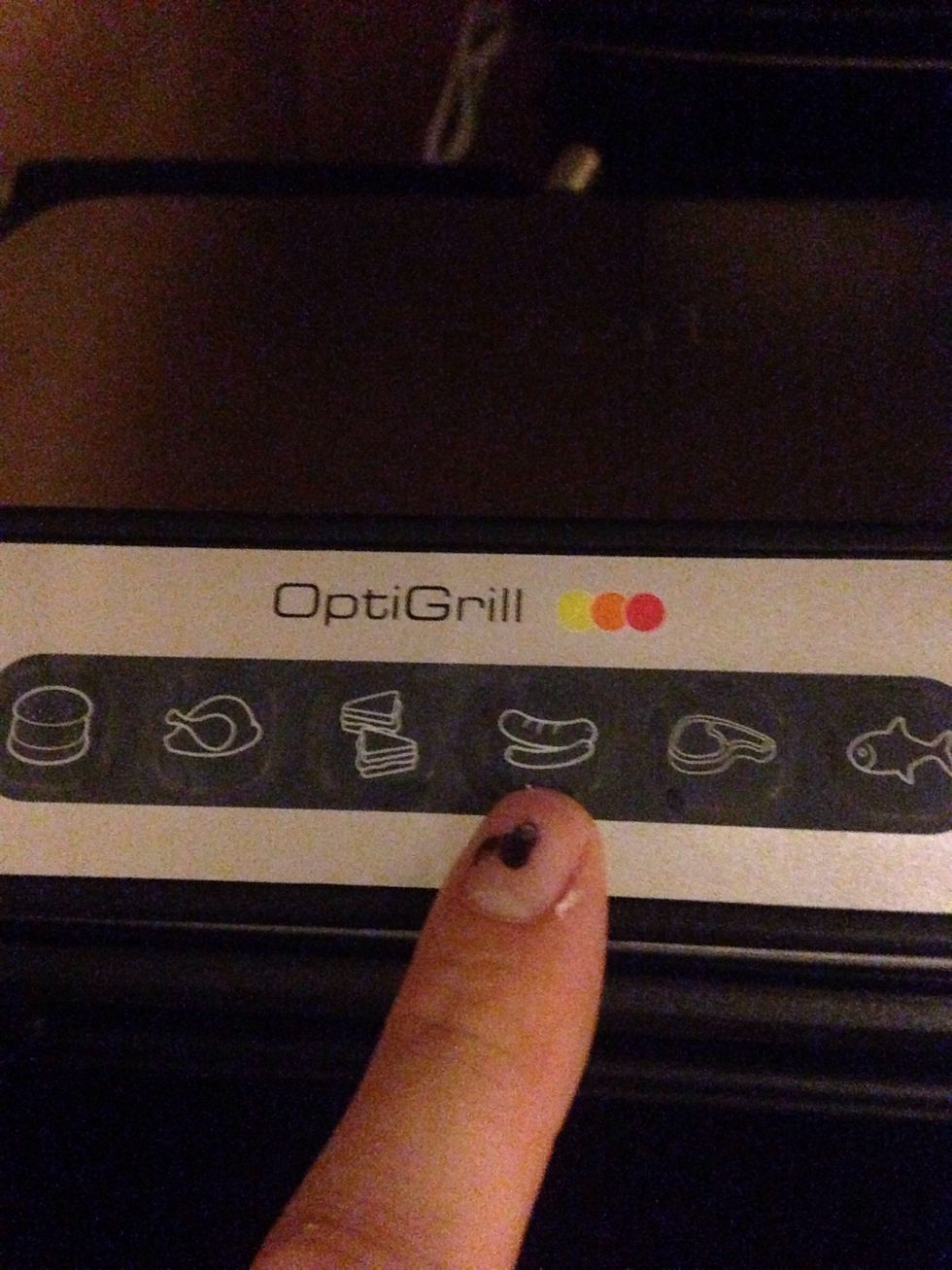 On grill, choose type of meat and press ok. WAIT! Do not put meat on until the machine is warmed up (5 min). It will beep when ready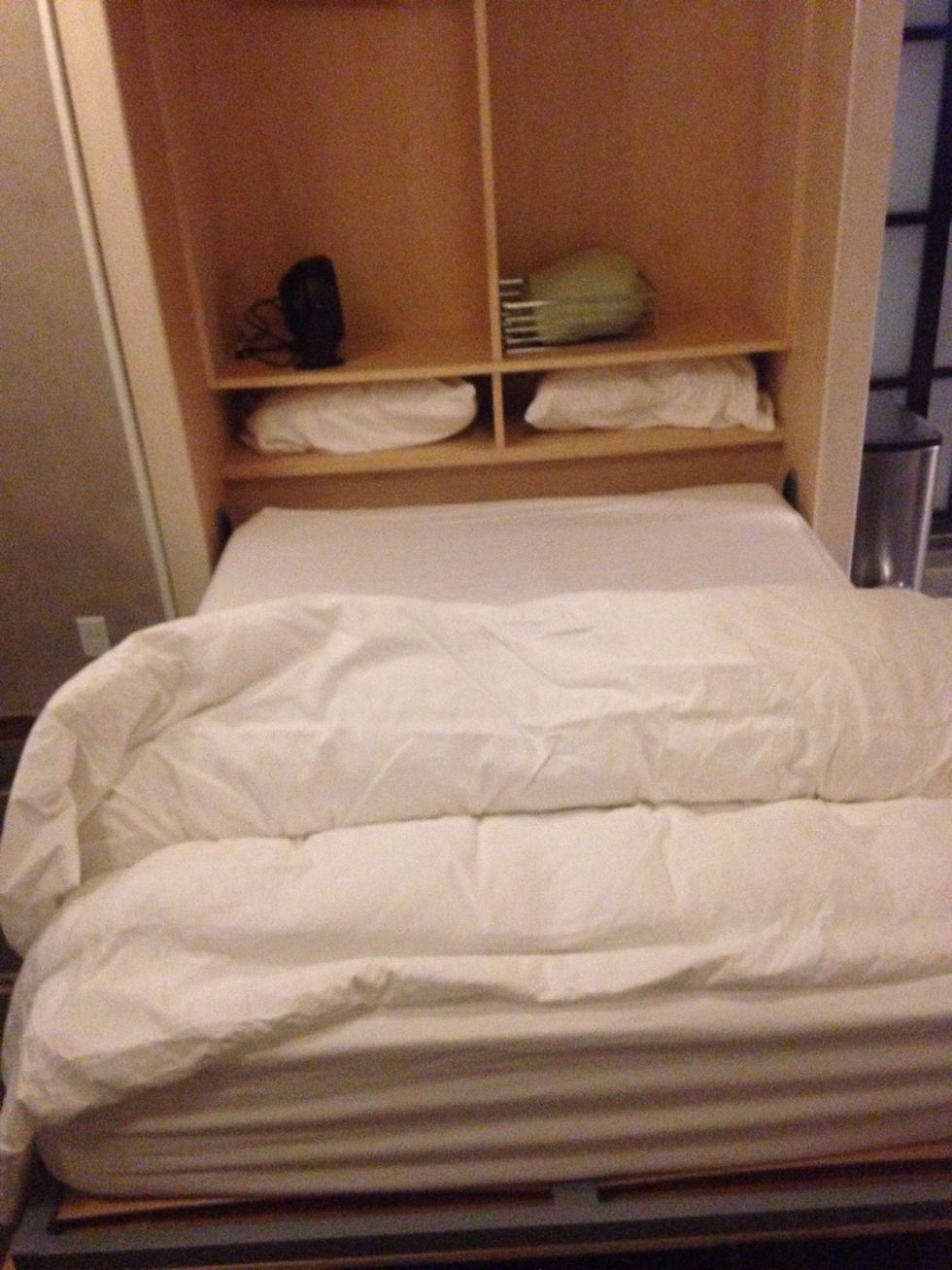 Duvet needs to be folded in half and strapped at end of bed for bed to fully close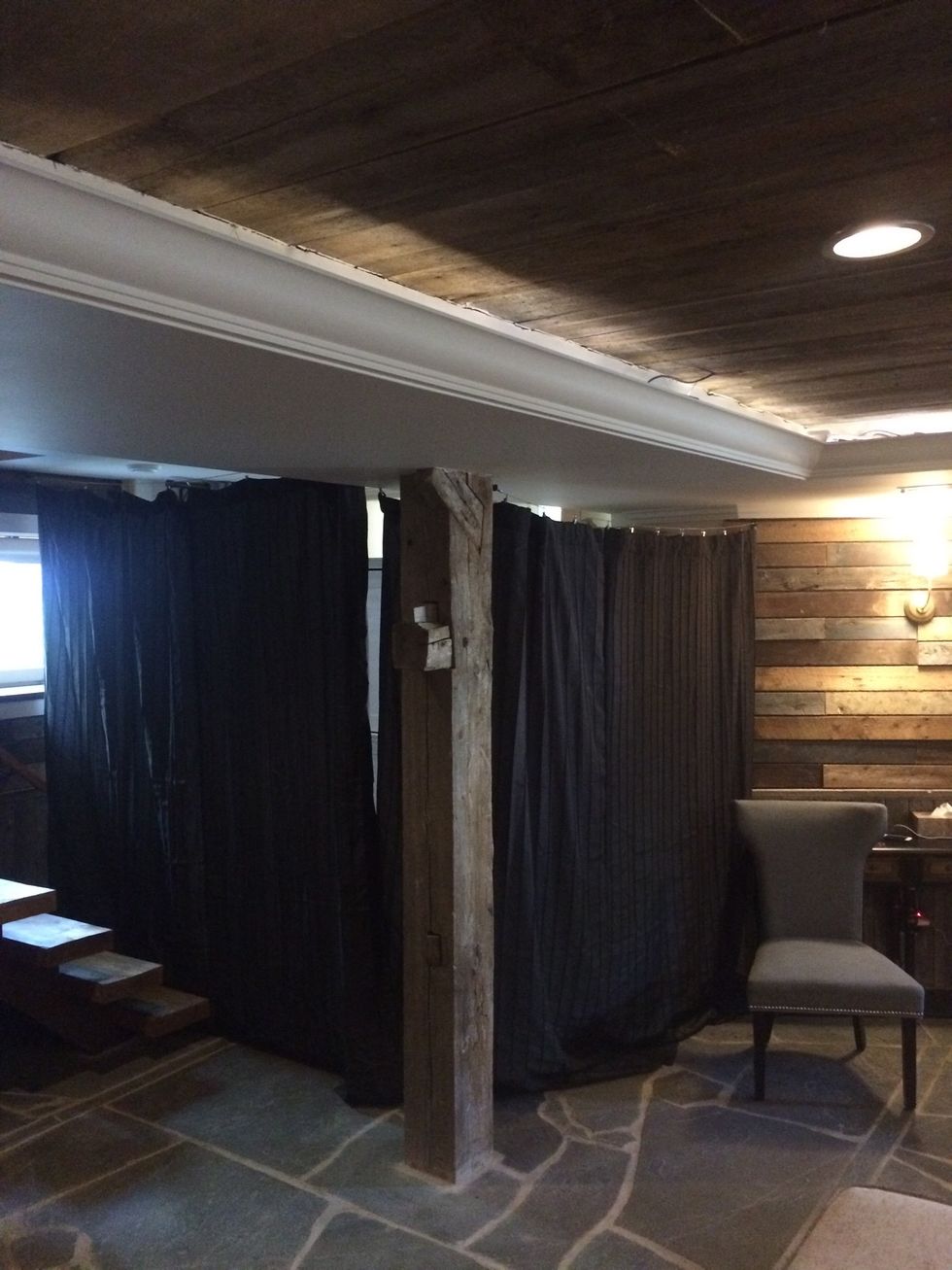 Bunkbed privacy. The curtains clip together in the center. See detailed manual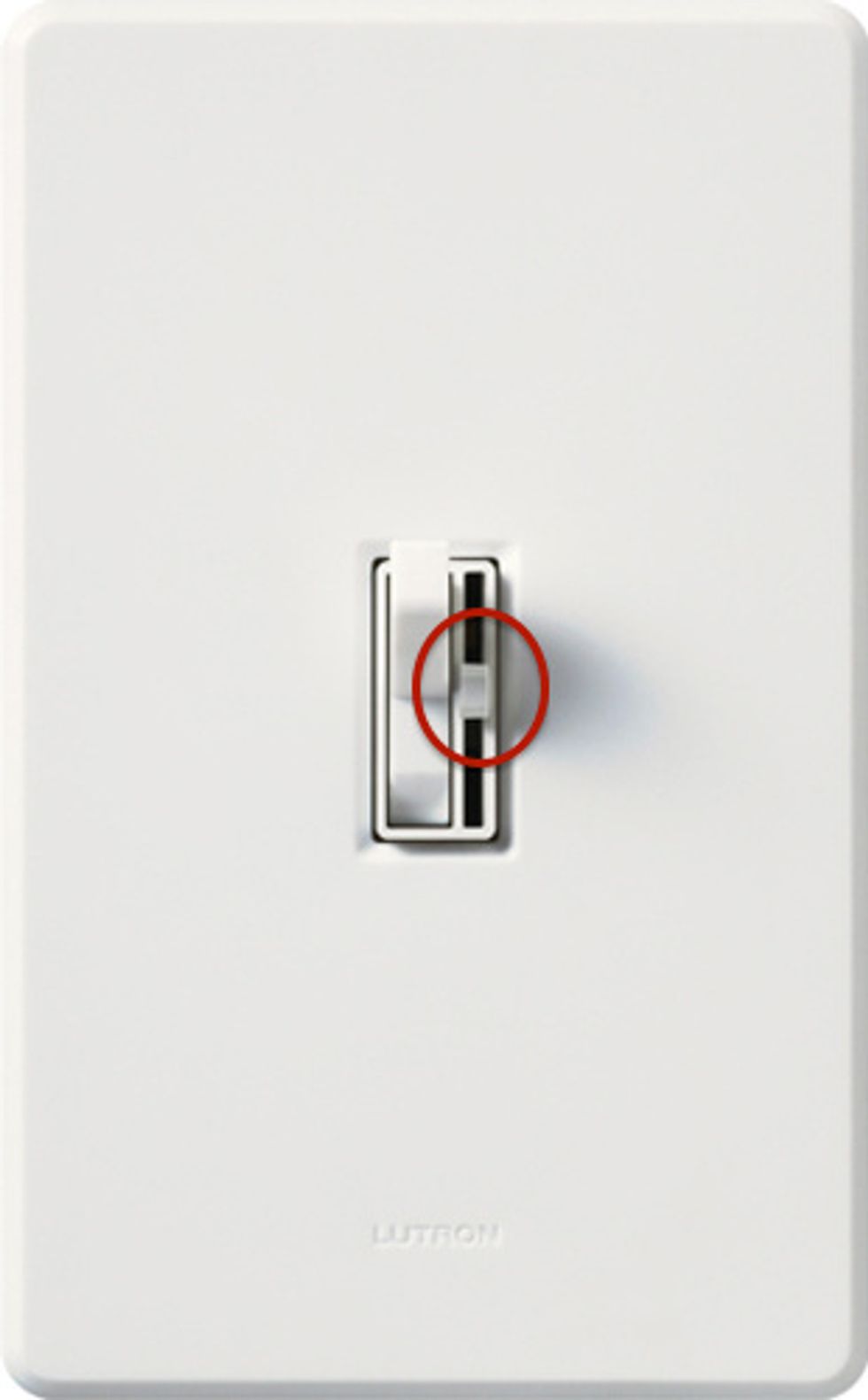 Almost all lights are dimmable. As there are so many lights, I tend to find the face looks best fully dimmed
Bar doors partiality hide away. When unhiding fully extend before folding them to the center to avoid damage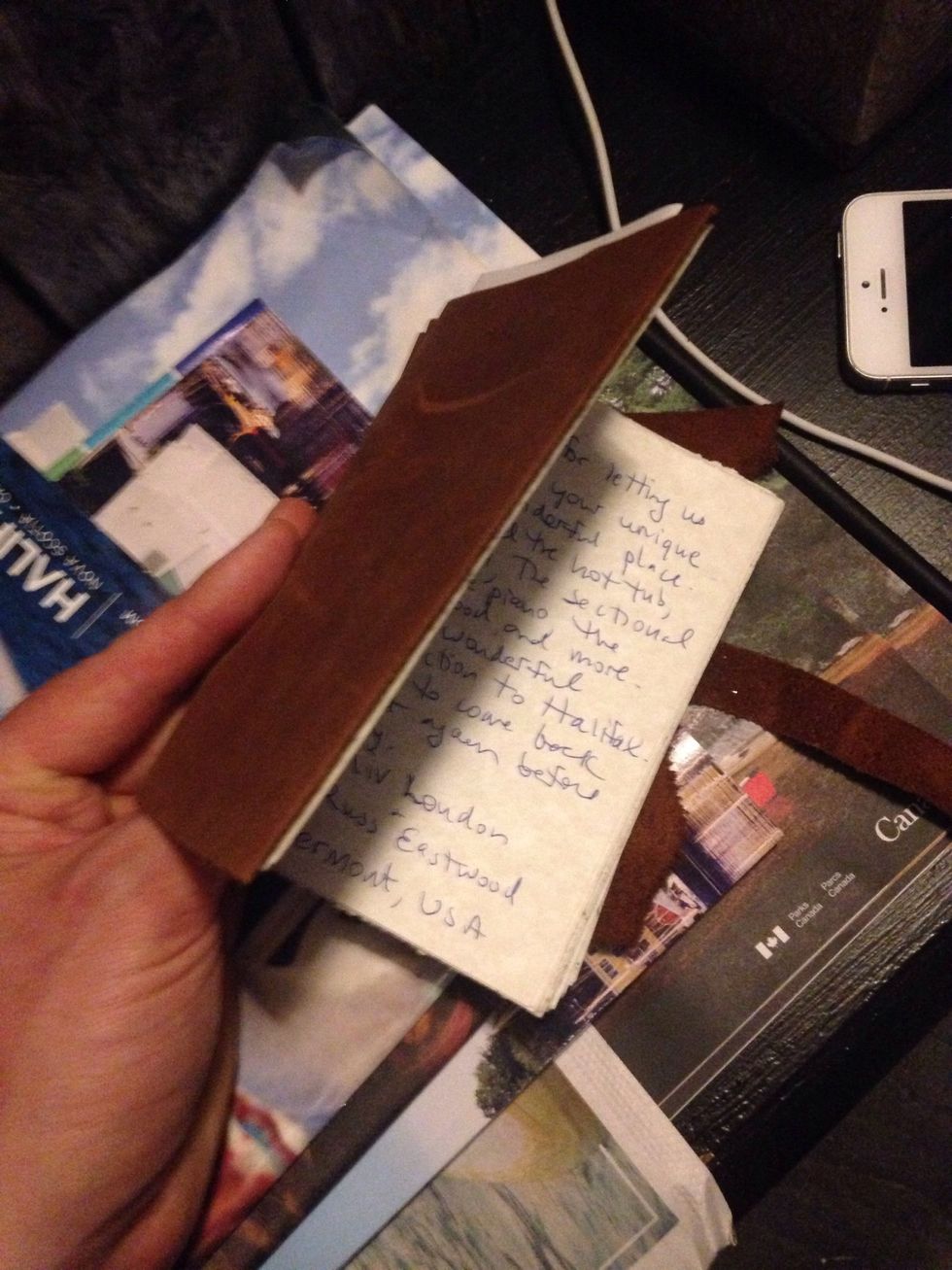 Please sign guestbook and share where you are from and favourite Halifax memories!
The creator of this guide has not included tools