Quickly Transform a Relic Heart With Louise Nelson
14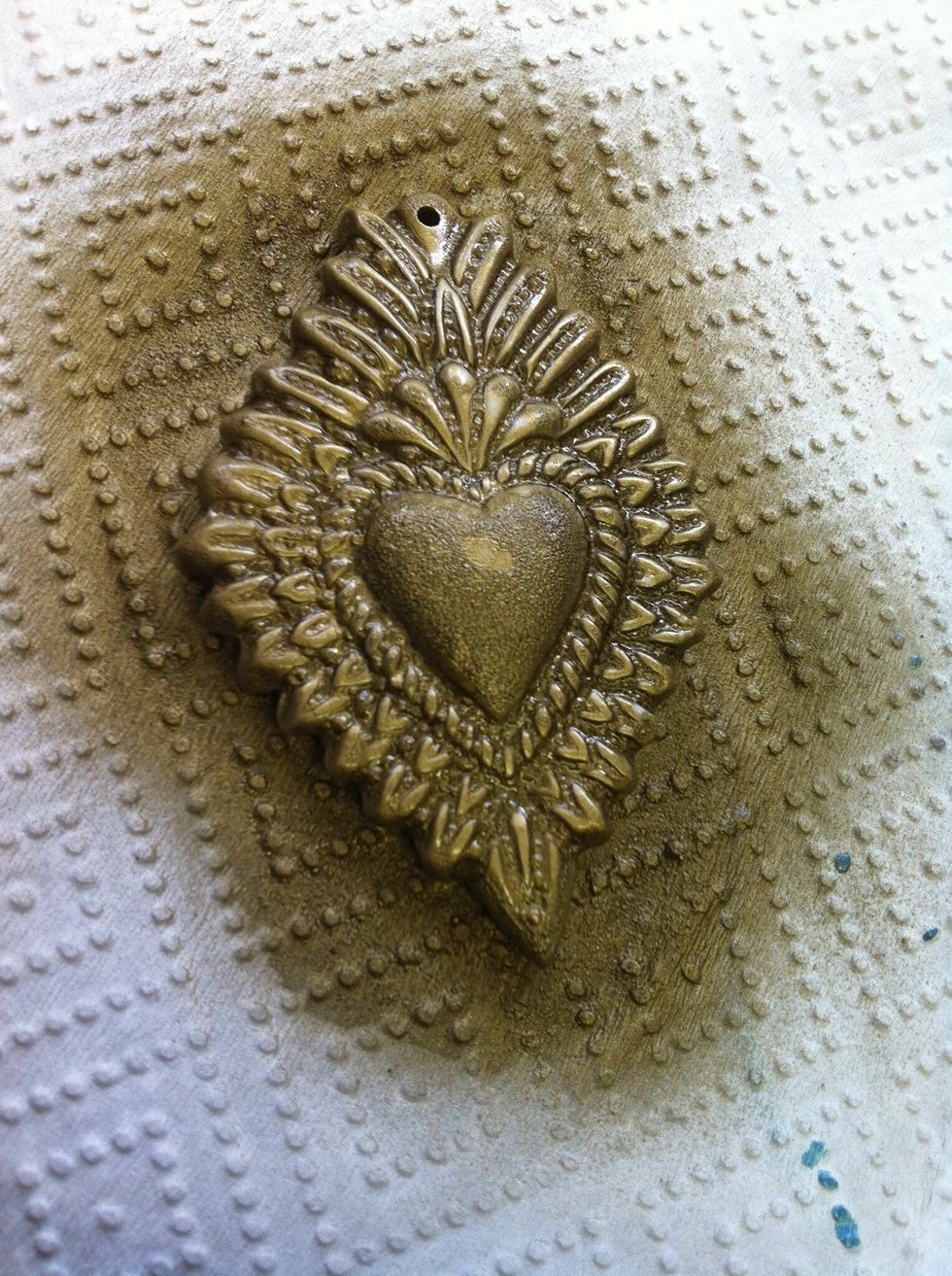 Spray with gold paint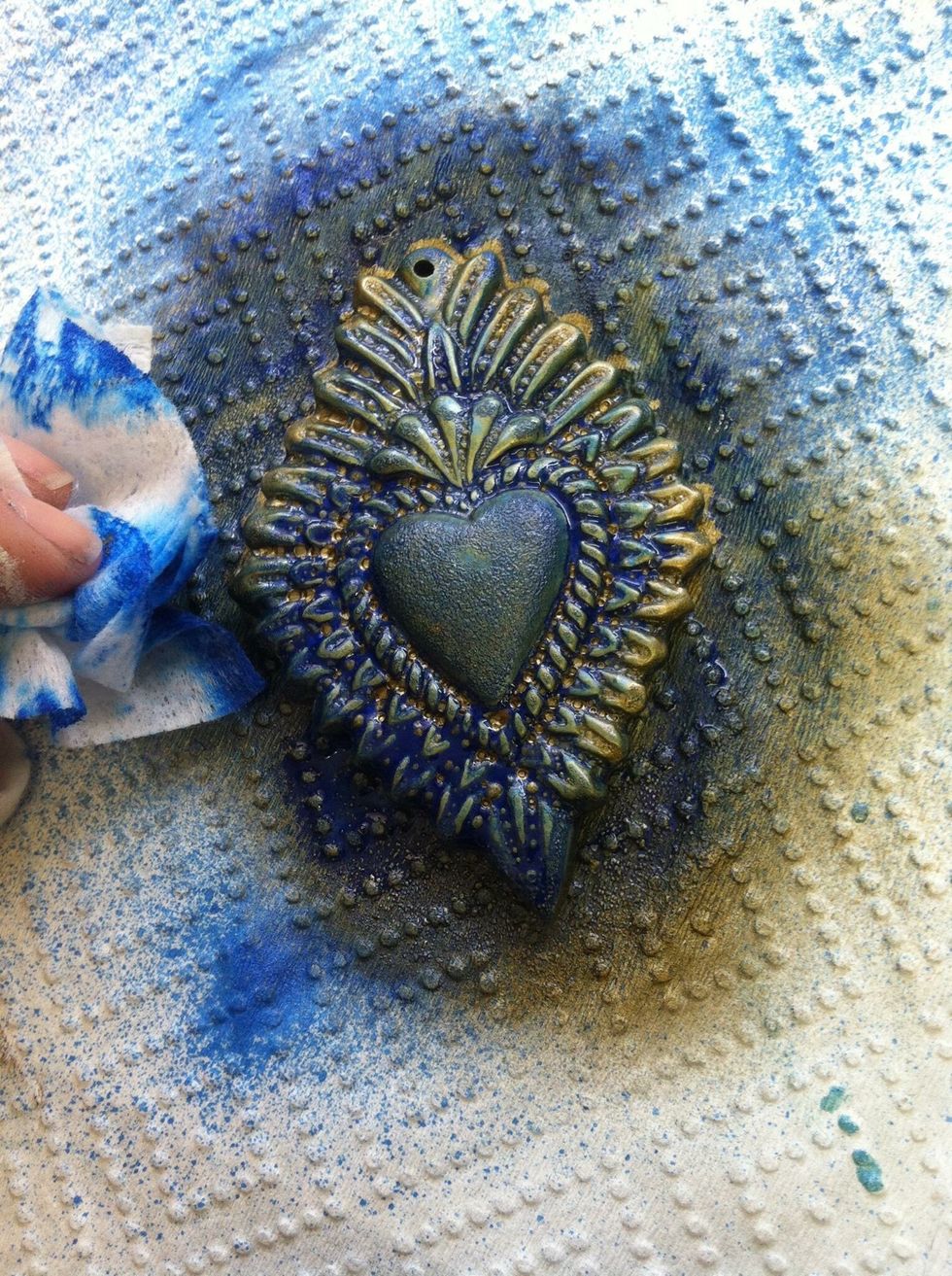 Mist with Prima Cobalt Blue Bloom Spray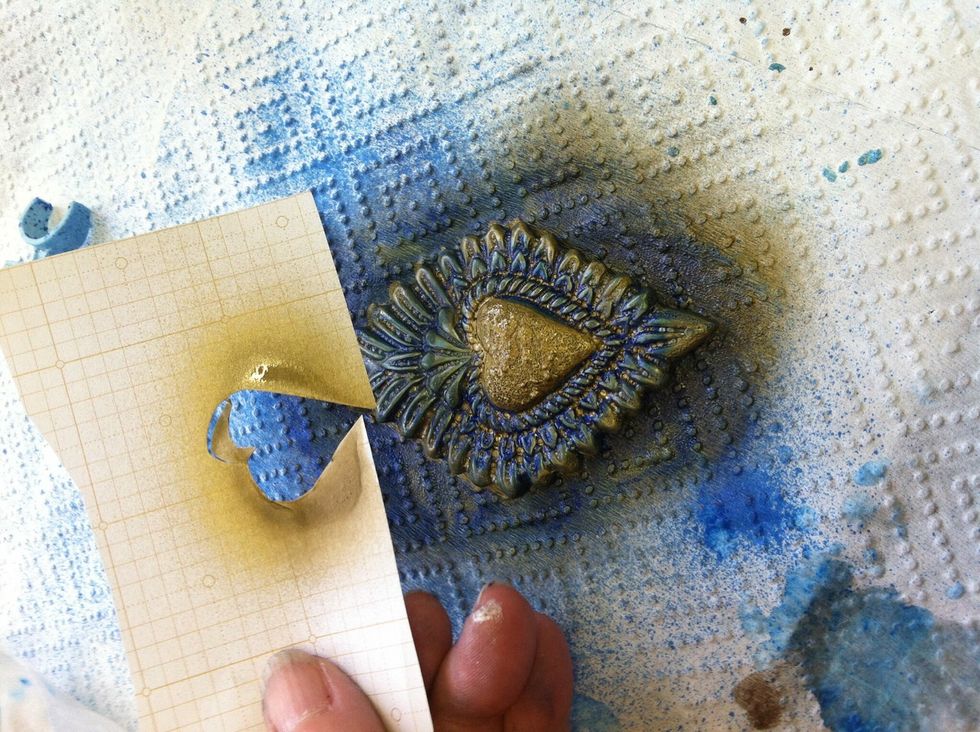 Mask off centre heart & spray gold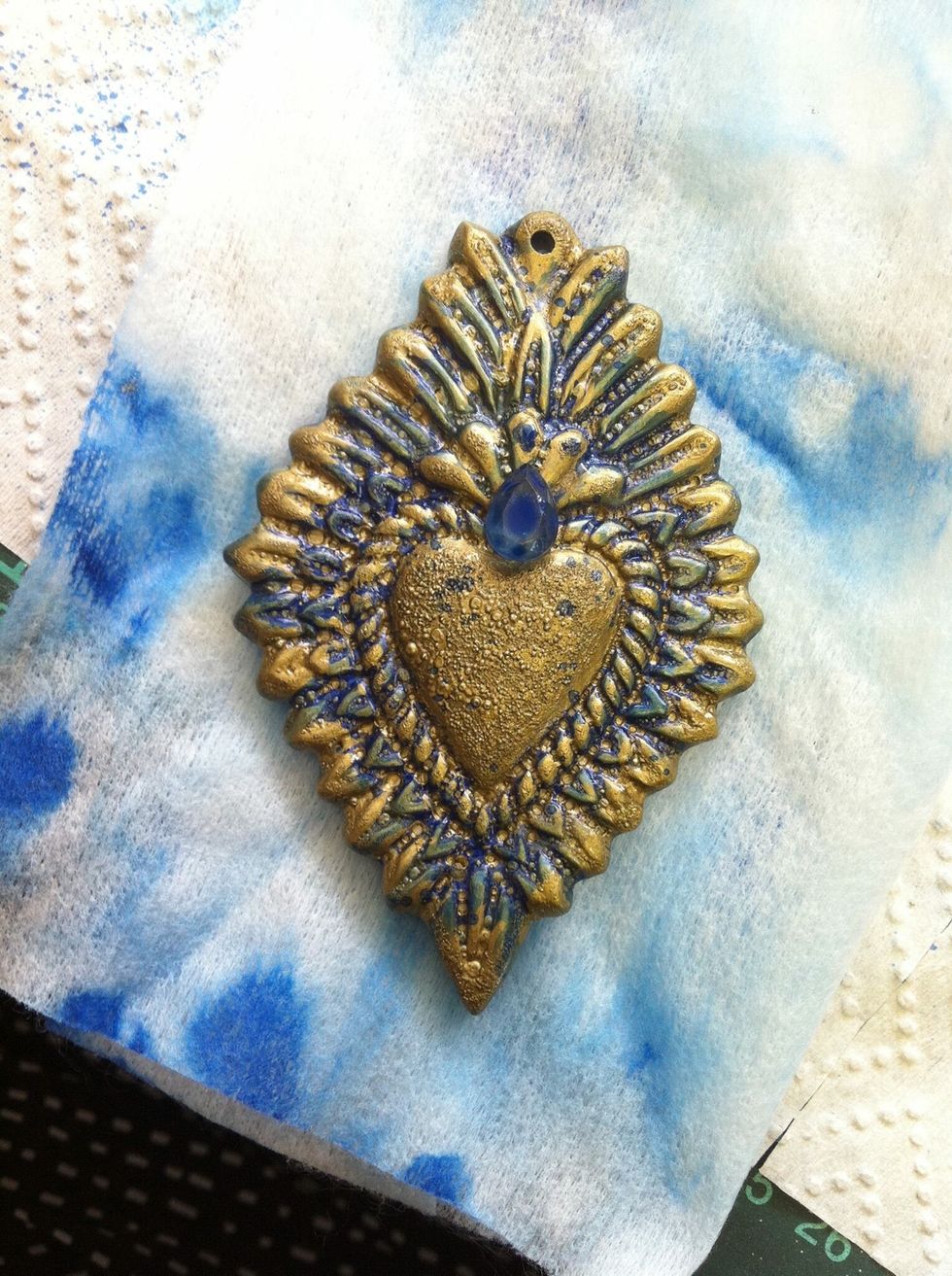 Highlight flames with gold paint and adhere gem!!!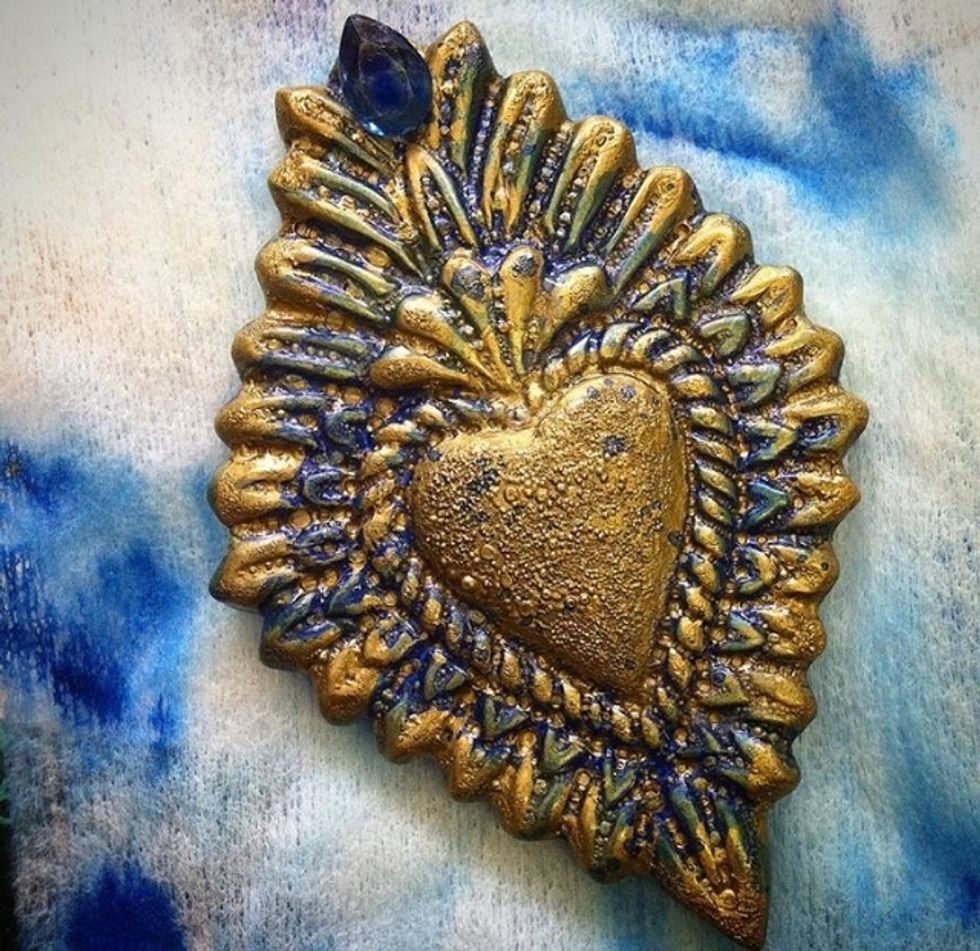 Now you are ready to enjoy your heart in any project! Thanks to Ambassador Louise Nelson
Relics snd Artifacts flaming heart ex voto
Bloom spray in cobalt
Krylon spray in gold
Blue gem
Relics & Artifacts
RELICS & ARTIFACTS ® matte white resin craft blanks by designer Sandra Evertson for Prima Marketing Inc.