How to quickly remove a carpet stain
An easy way to spot clean with steam cleaner solution.
20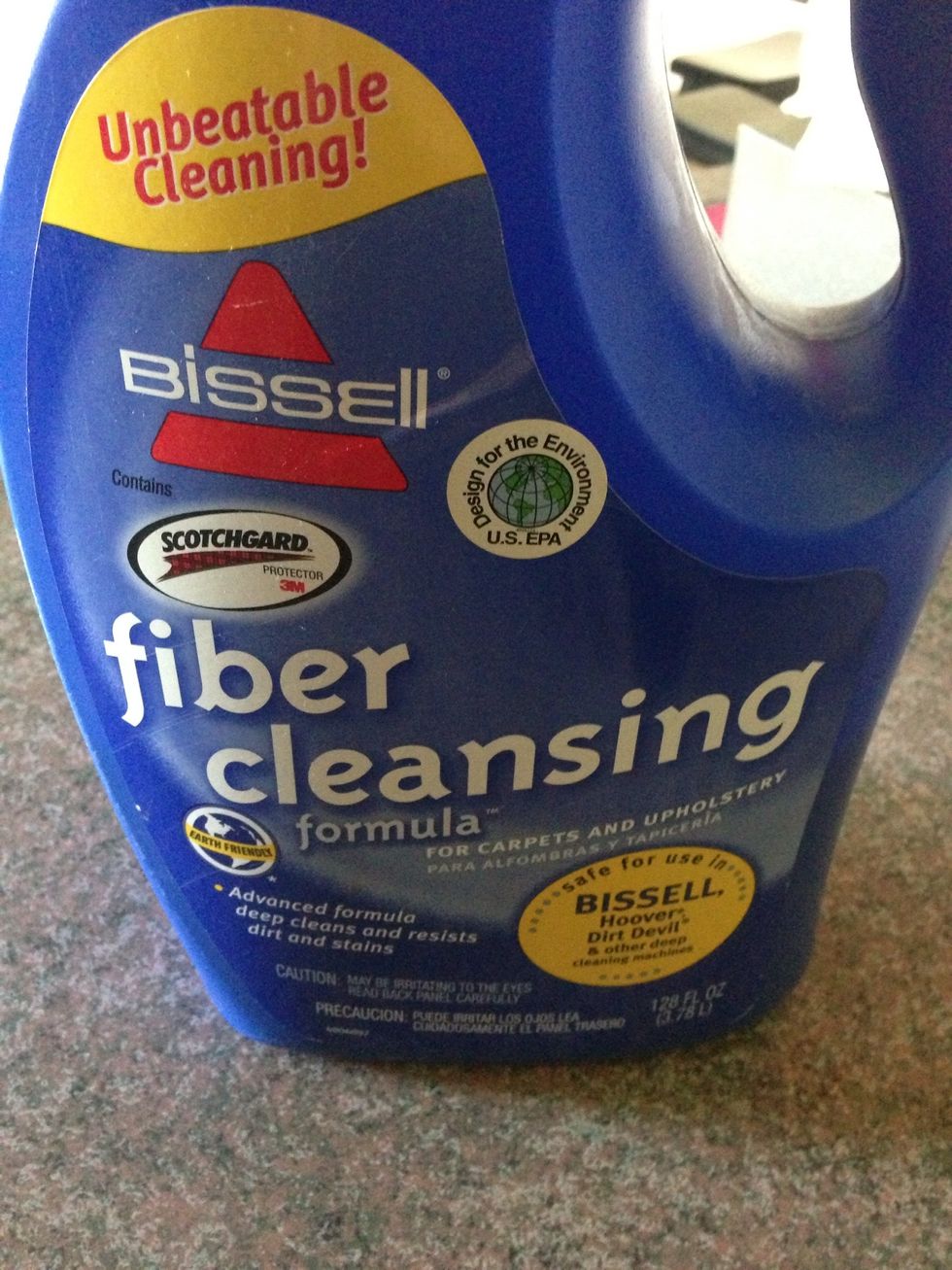 This is the cleaner I used, but any carpet/upholstery cleaner works.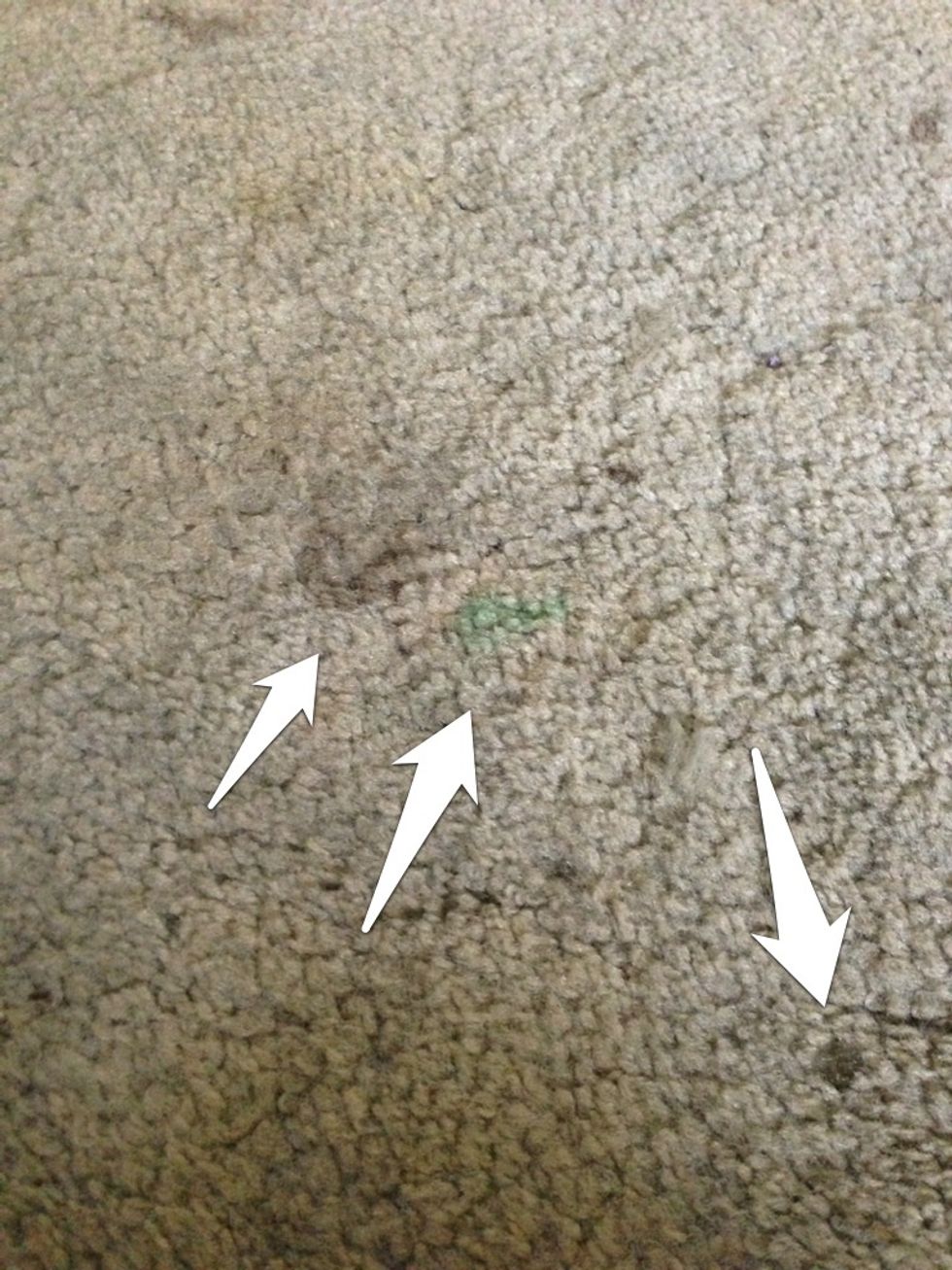 These are my stains. I have a toddler running around, so they are mystery stains that just popped up.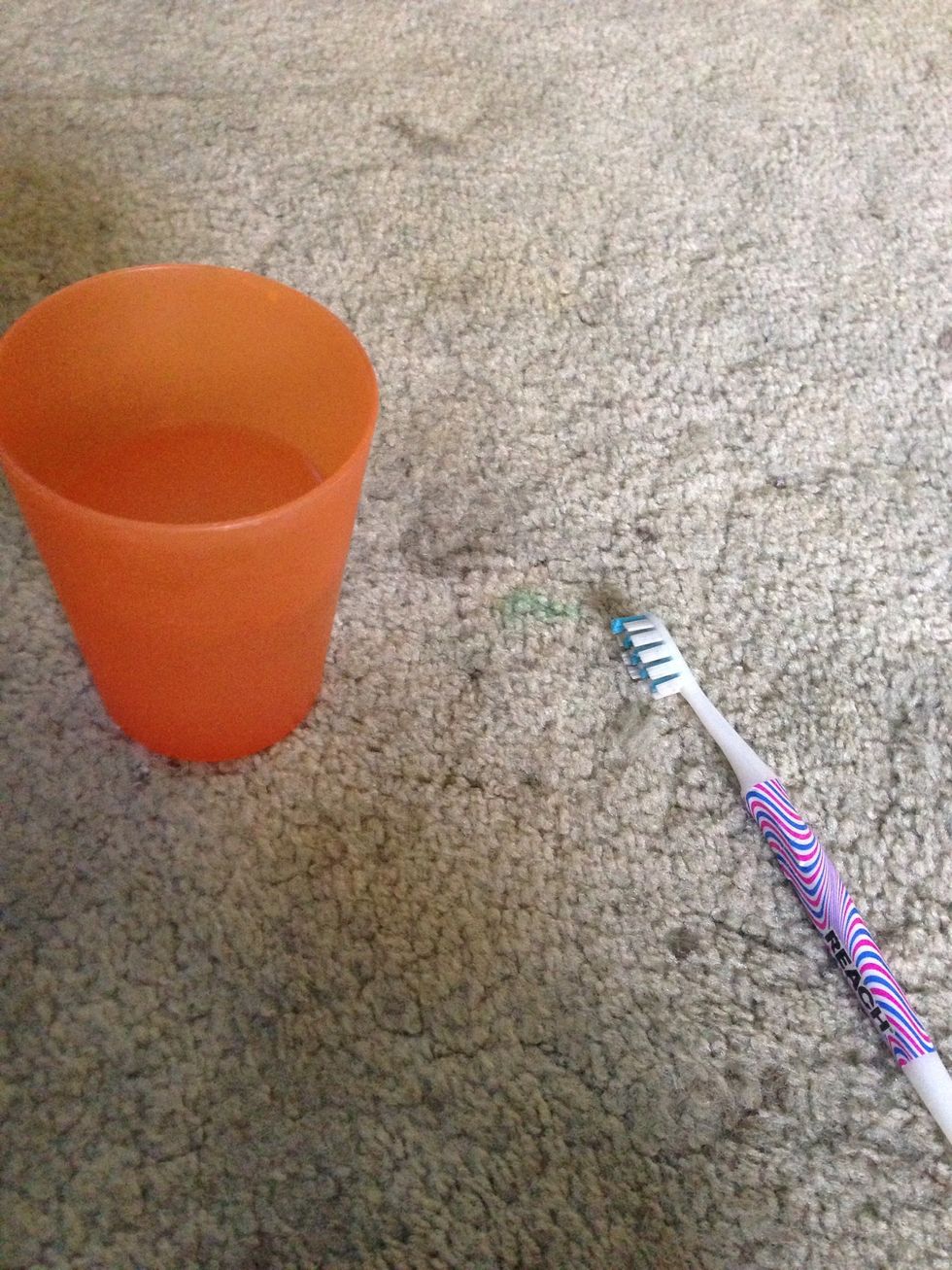 Pour a little of the cleaning solution into a cup and dilute with hot water according to the manufacturer's directions...or just eyeball it like I did. Find an old toothbrush for scrubbing.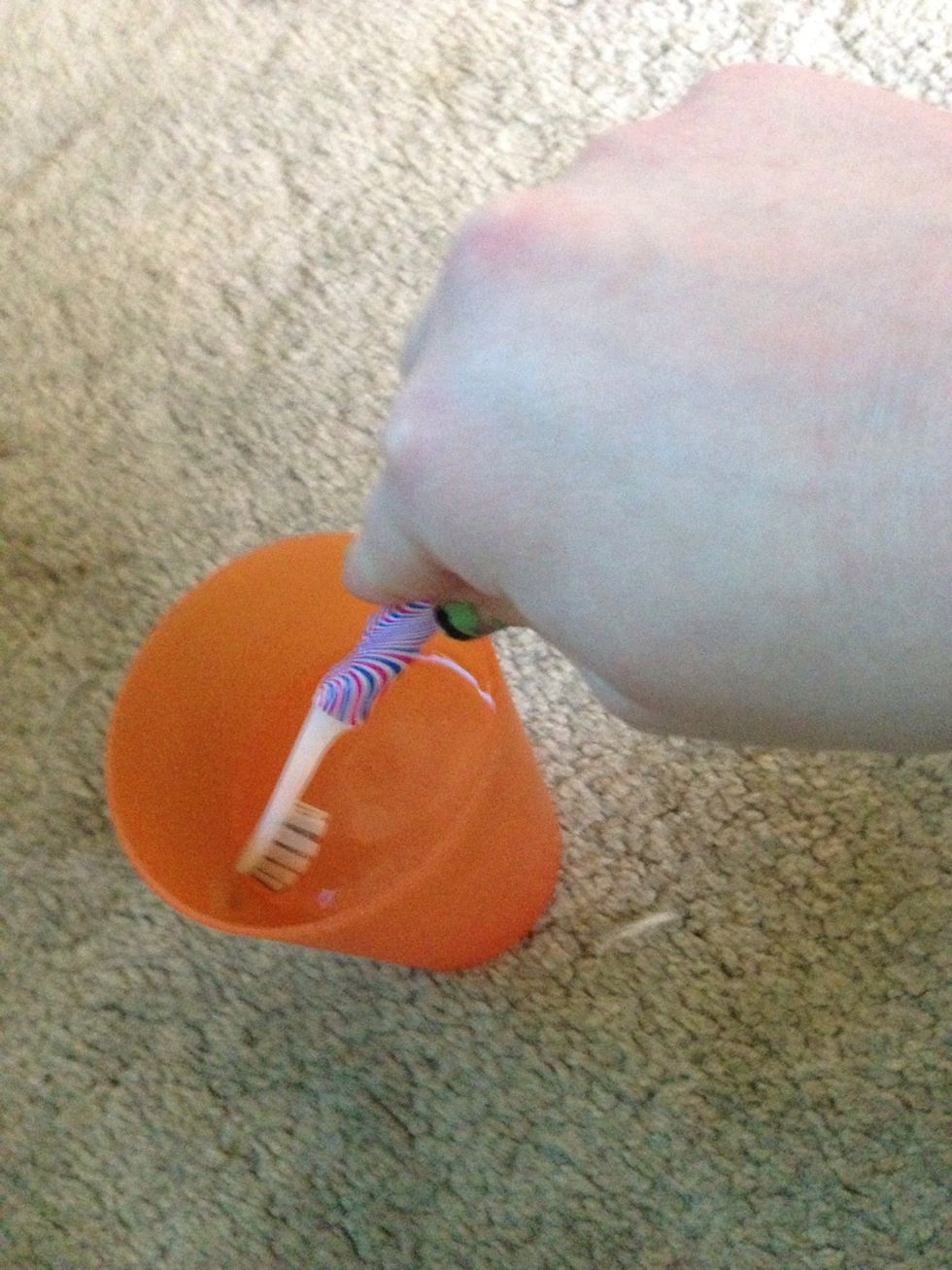 Dip the brush into the cup, this way you're only adding a little bit if solution at a time and not saturating the carpet. This makes drying time a LOT shorter.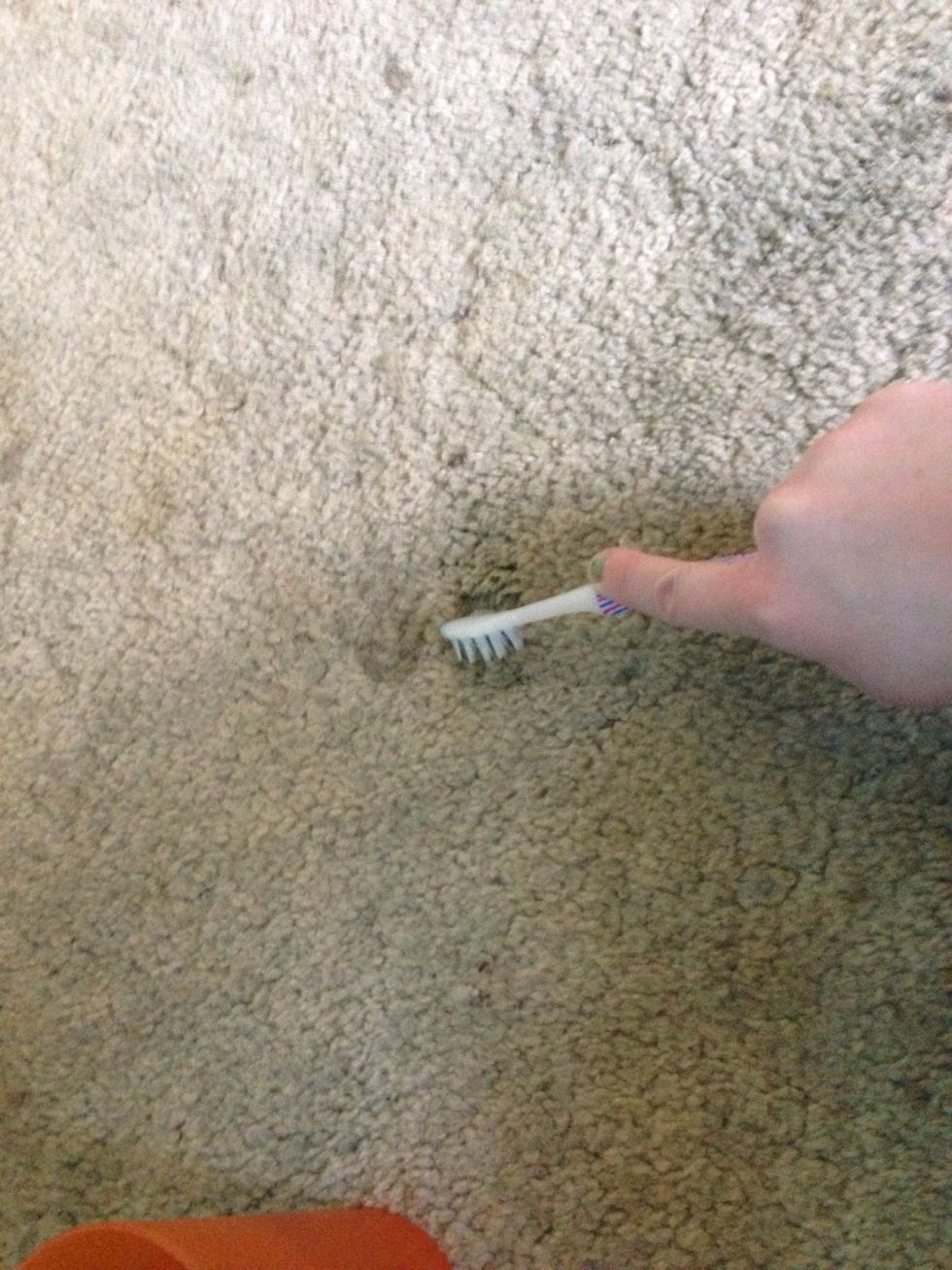 Scrub, scrub, scrub.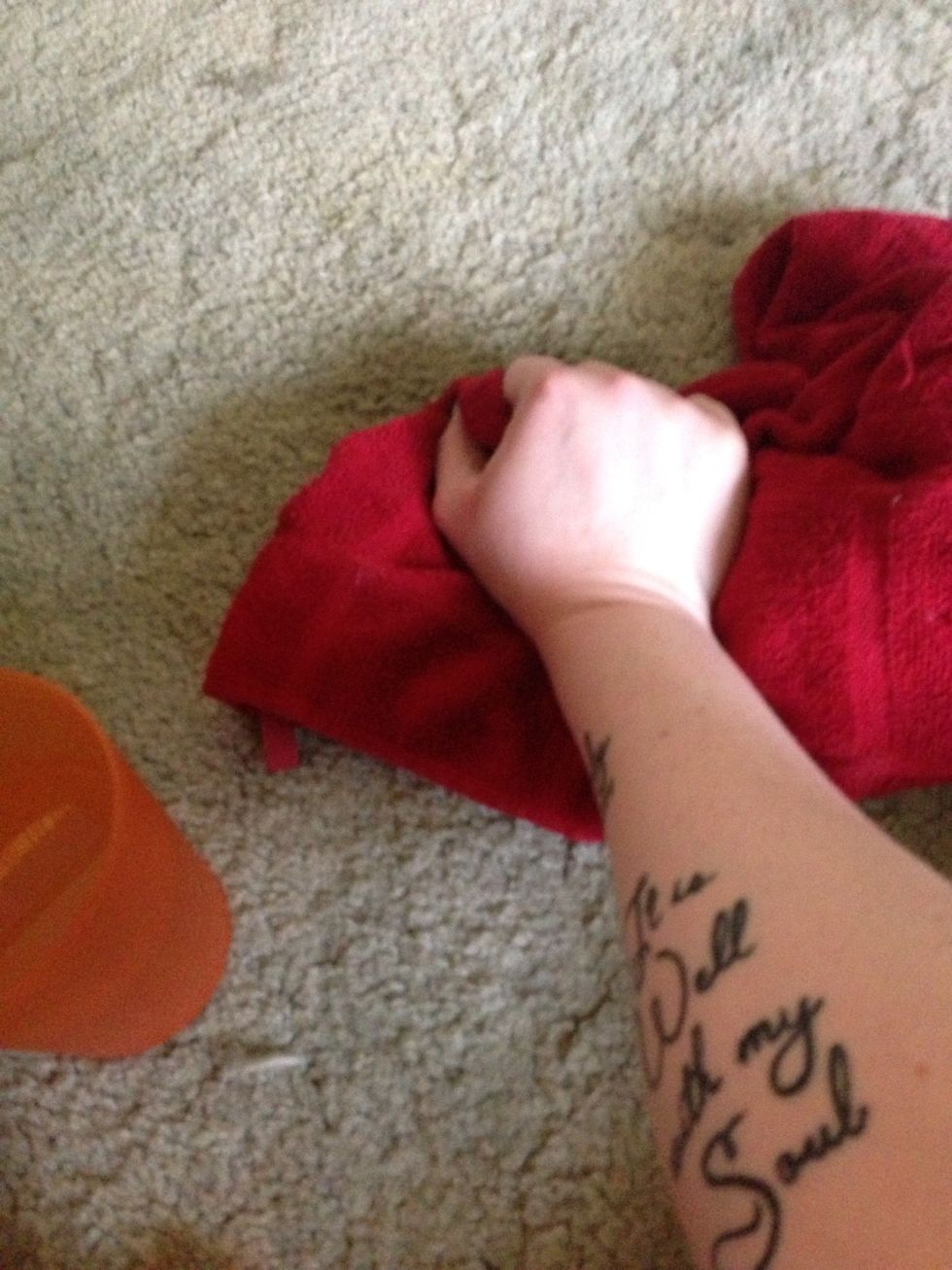 Use a towel to blot the area after scrubbing.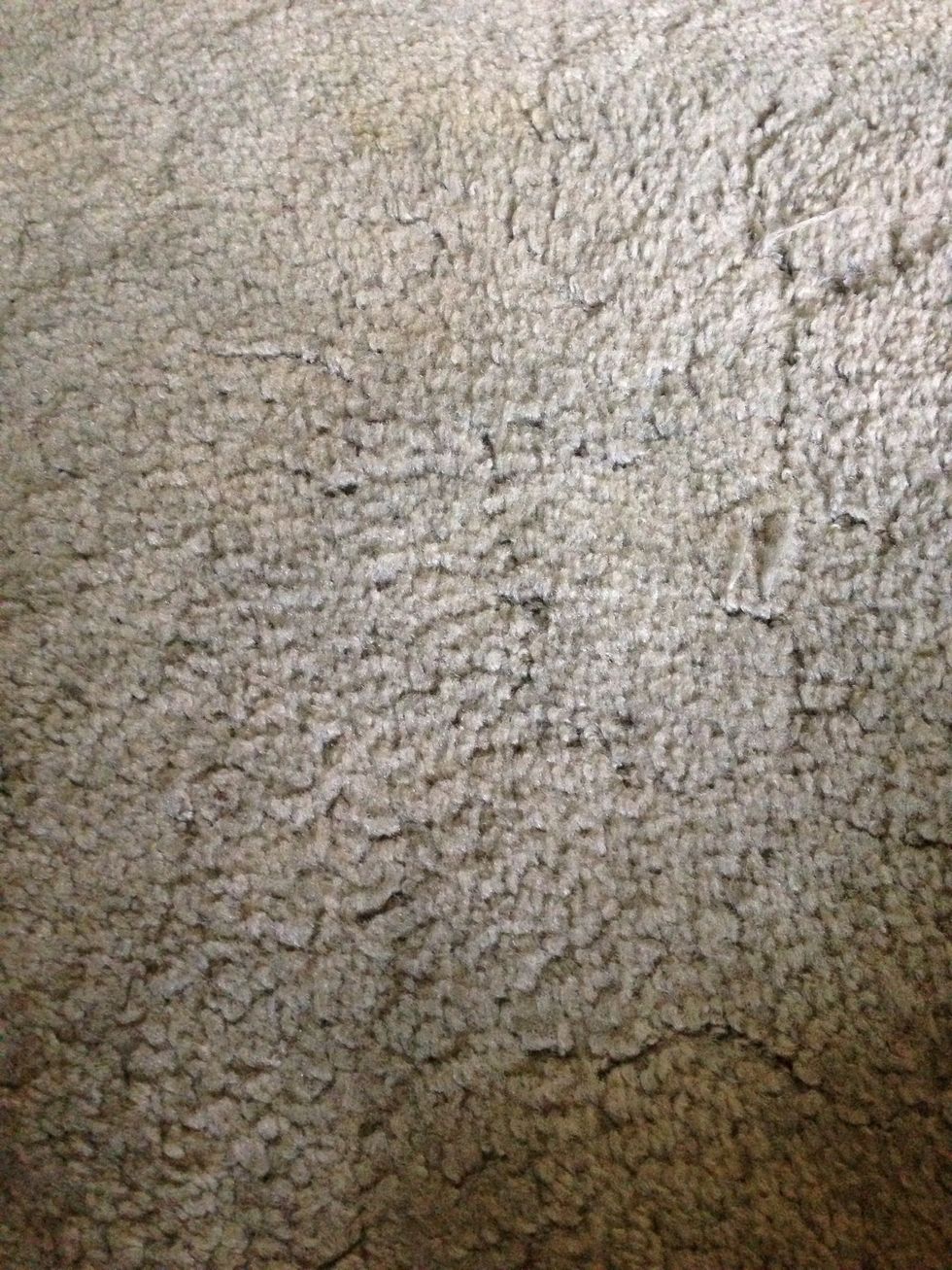 Voila! They're gone and you don't have to wait all day for it to dry!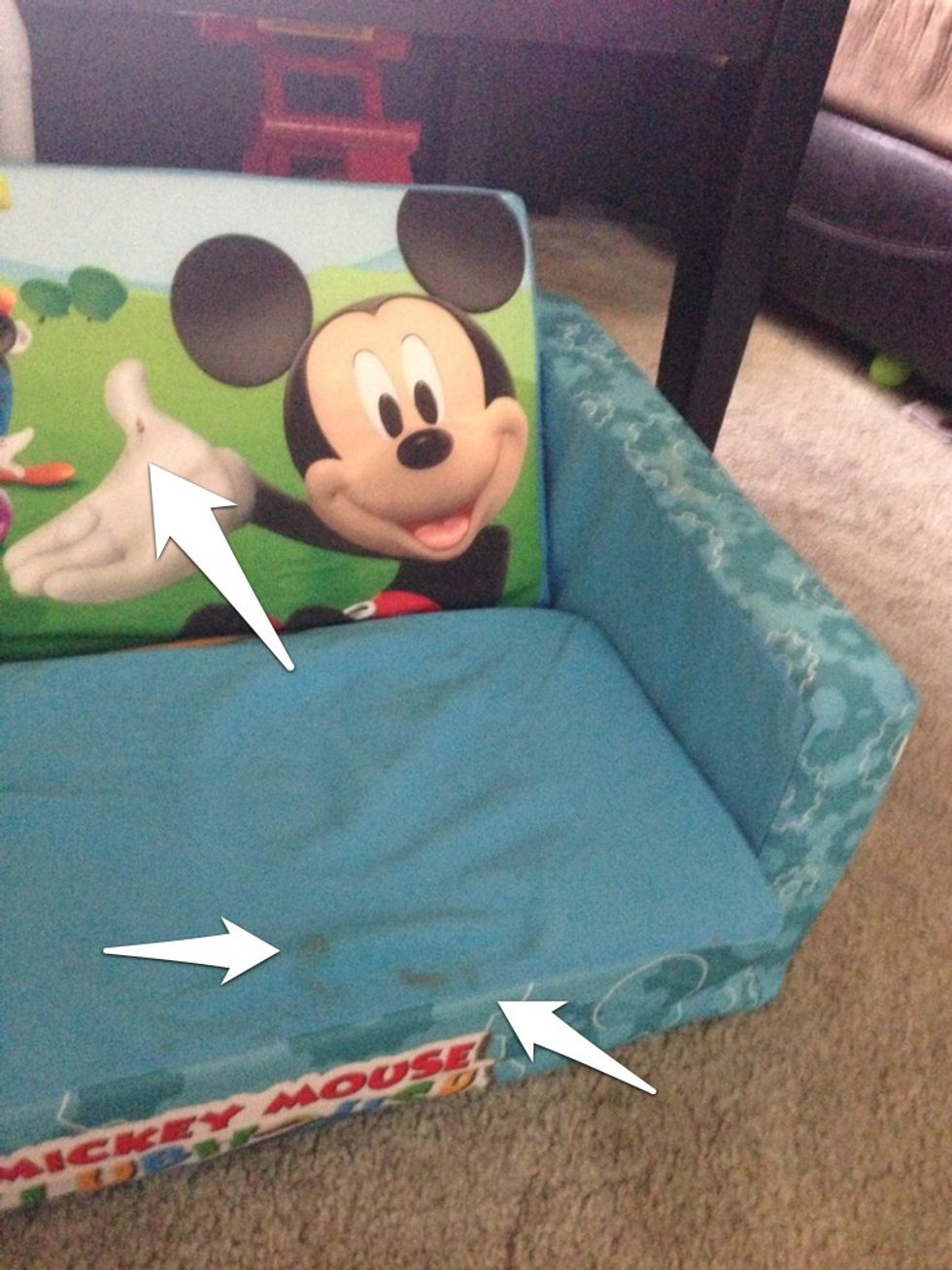 This also works on kid's furniture. I wash this couch covering, but it's a hassle to get back on the cushion, so this helps between washes.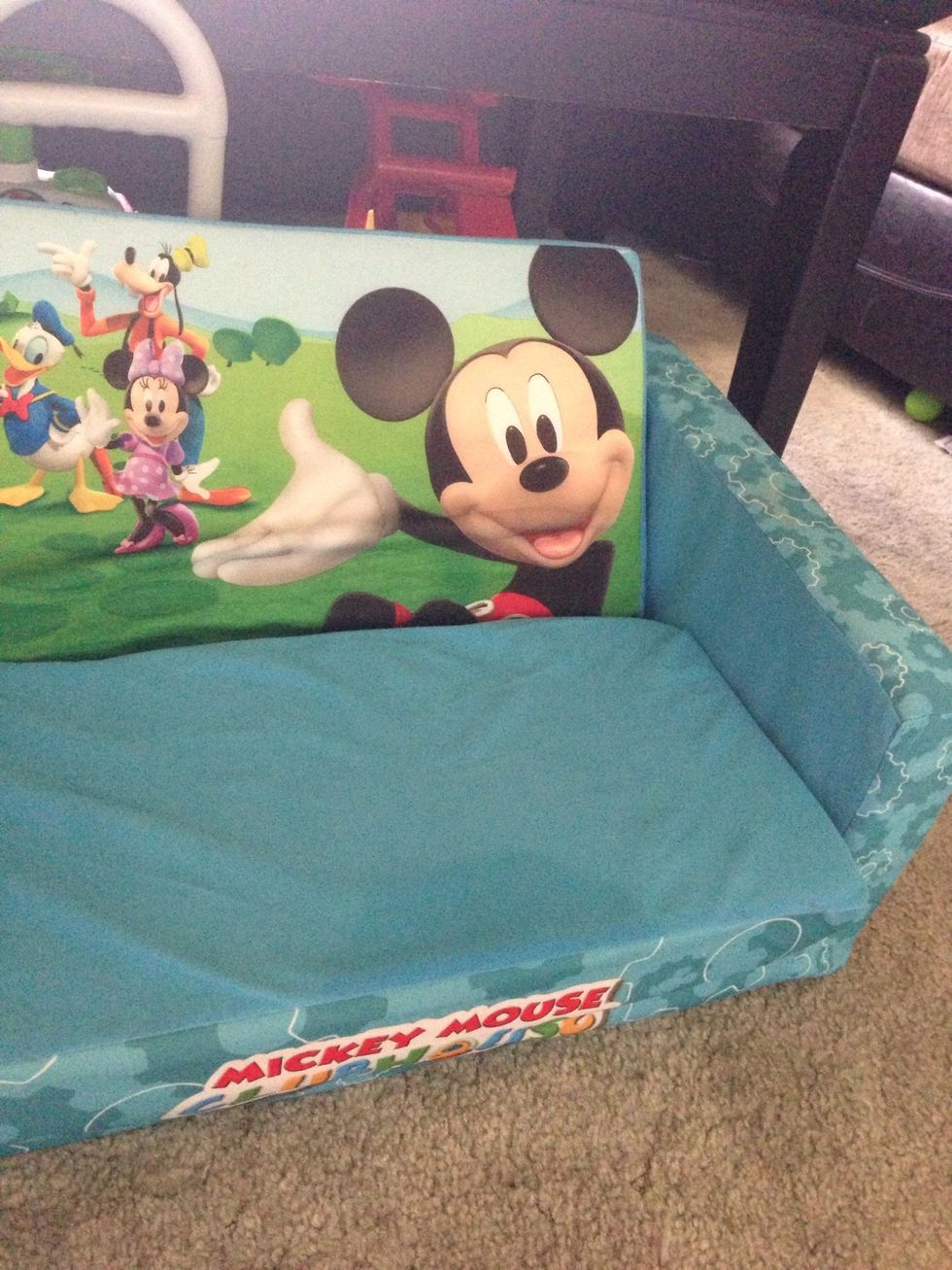 Use the same method, and spots should come right up! Make sure to rinse with clean water if the cleaner contains harsh chemicals (a lot of them do).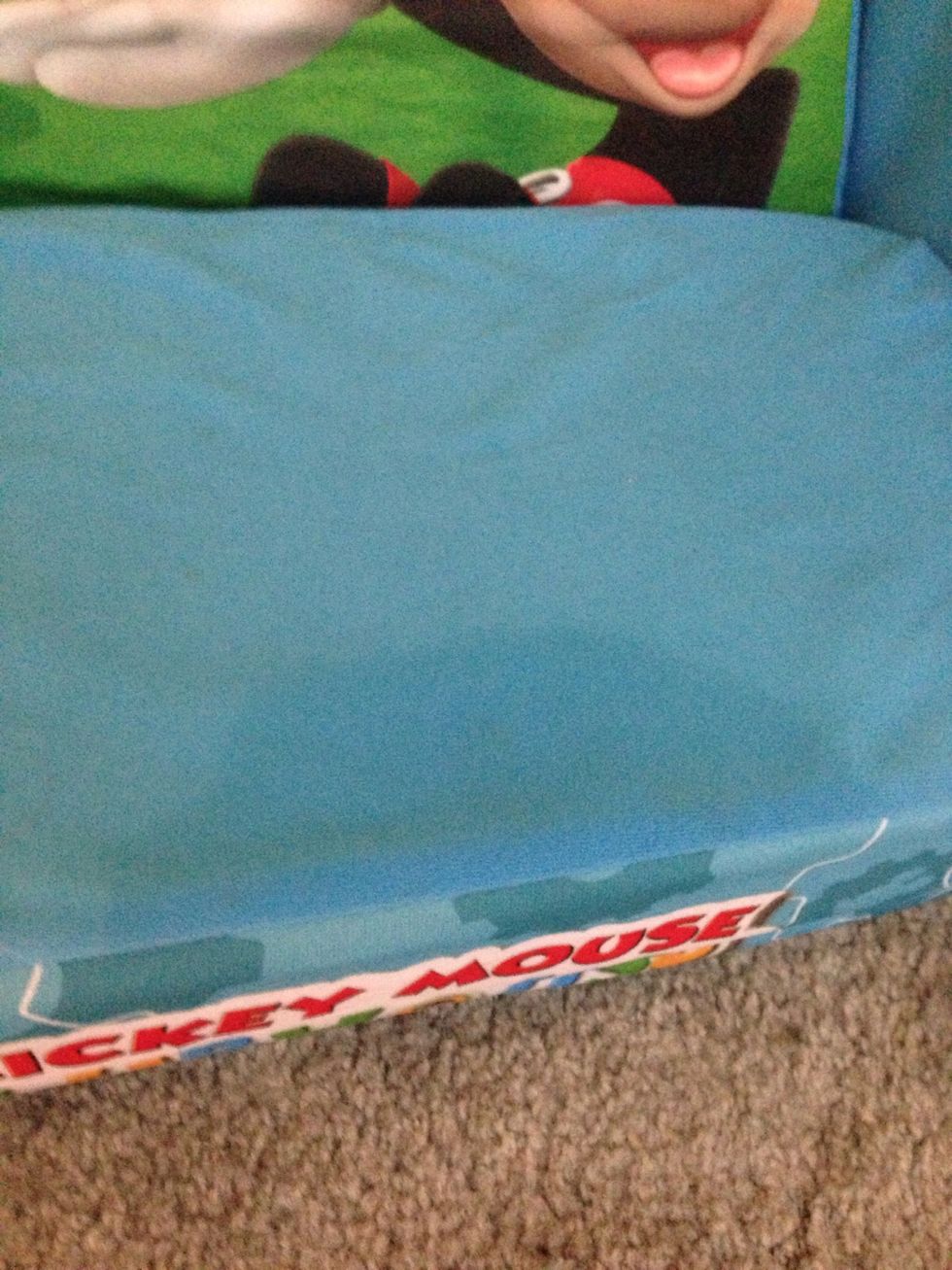 Clean, just needs to dry. This takes longer to dry because the cushions are foam, you can use a hair dryer to speed it up.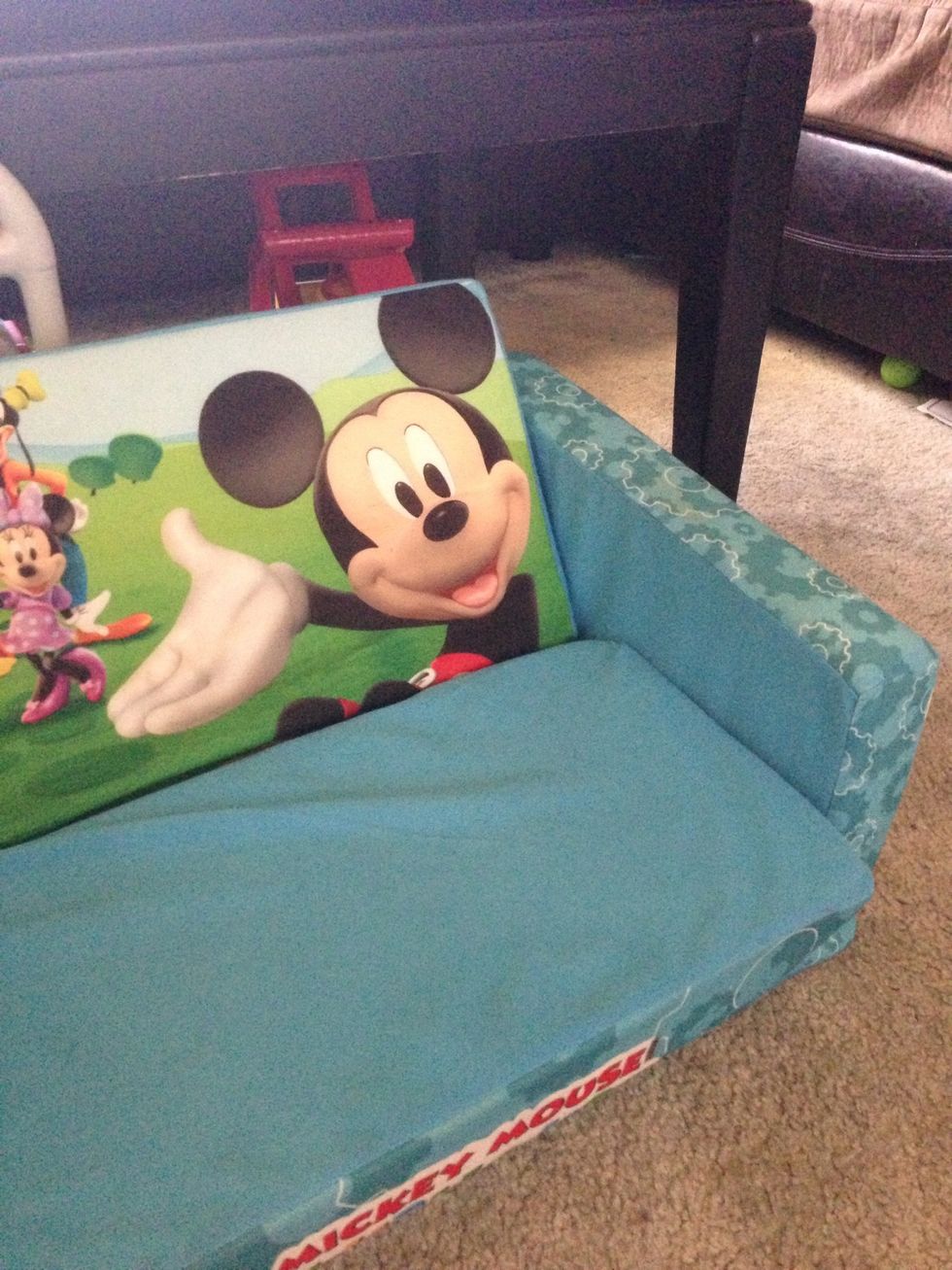 All done! Hope this makes cleaning a bit easier for you!
Steam cleaner solution
An old toothbrush
Towel
Cup
Hot water