Makes 12 Nutrition per 1 snack: 50 calories, 1.75gr fats, 30mg sodium, 6gr carbs, 1gr fiber, 2.9gr sugars, 5gr protein. Cost to make the whole batch: $3.9
15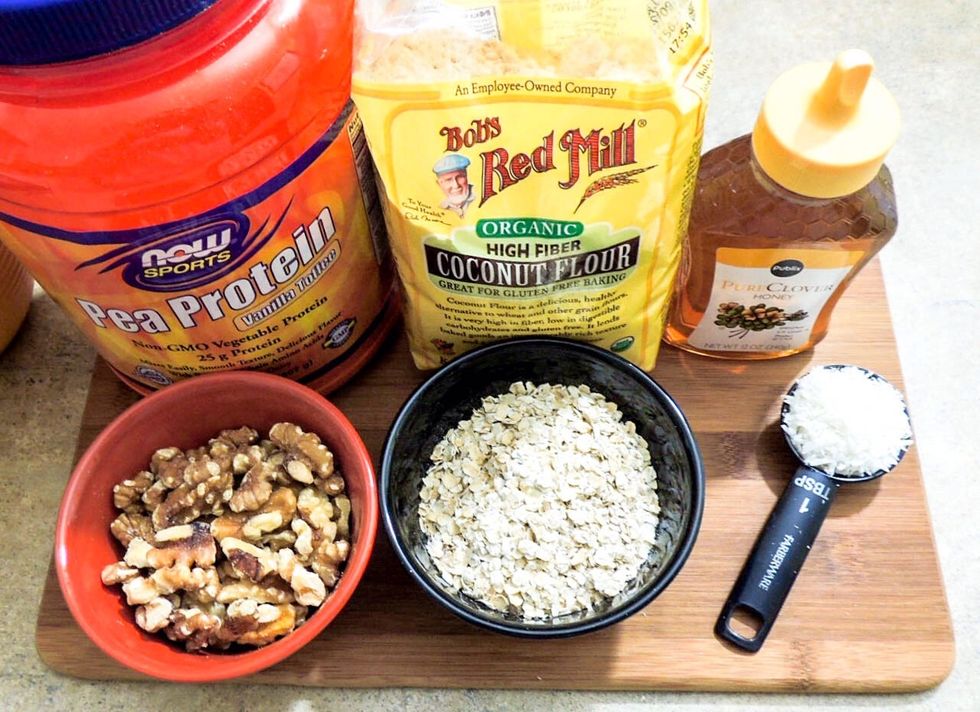 Getting ingredients ready: oats, walnuts, coconut flour, pea protein (mine is Vanilla Toffee flavor), honey and later will need 1/3 cup water.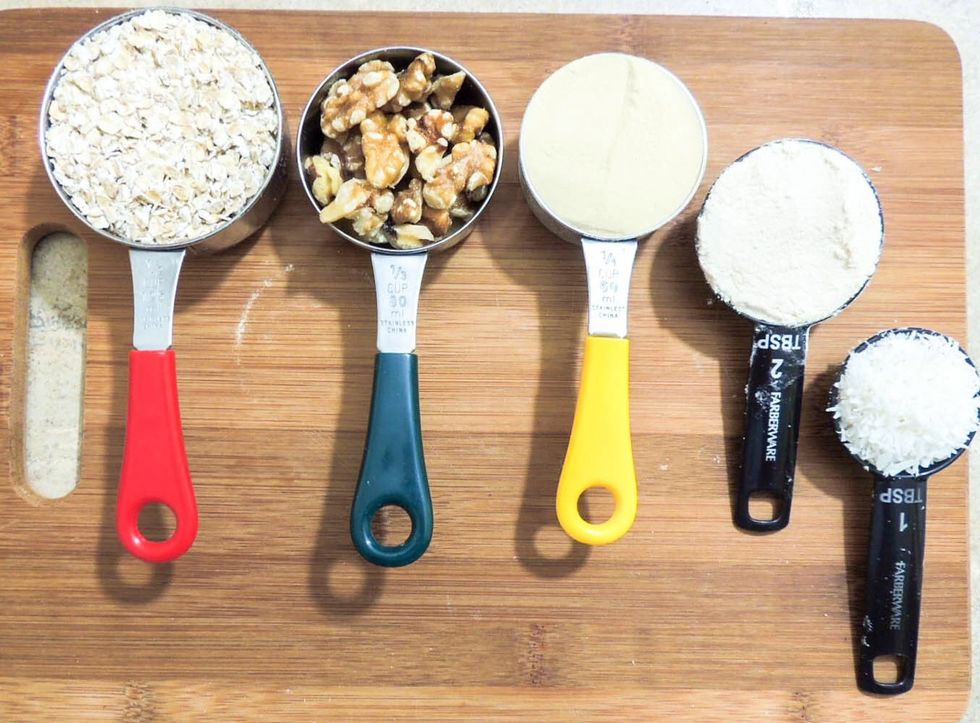 Measure Dry ingredients. 1/2 cup oats, 1/3 cup walnuts, 1/4 cup pea protein, 2 Tablespoons coconut flour.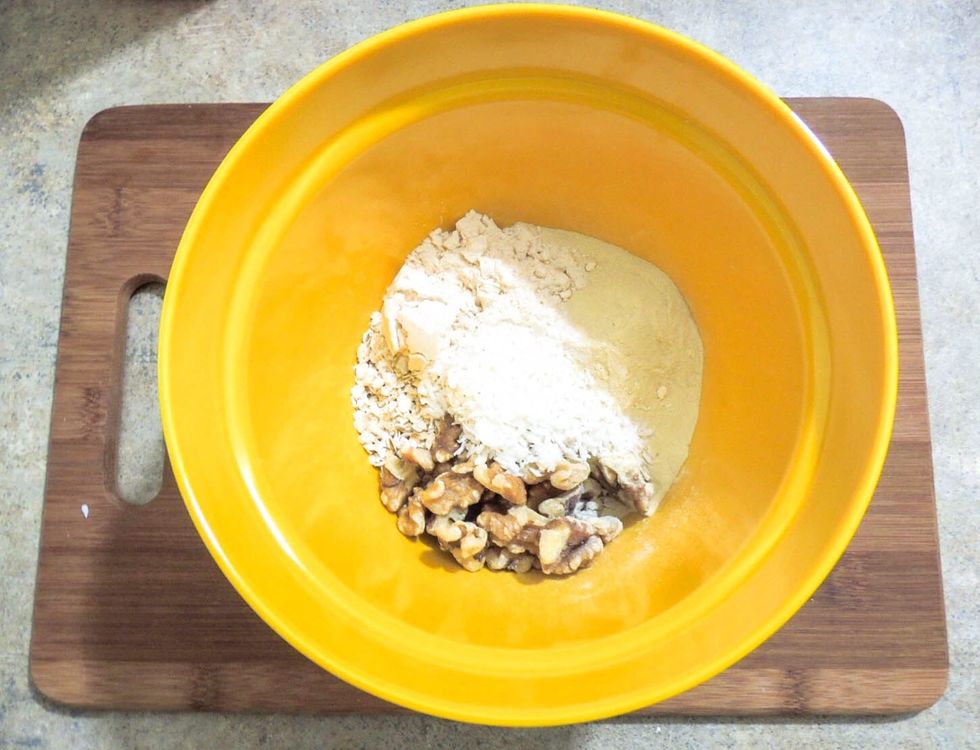 Combine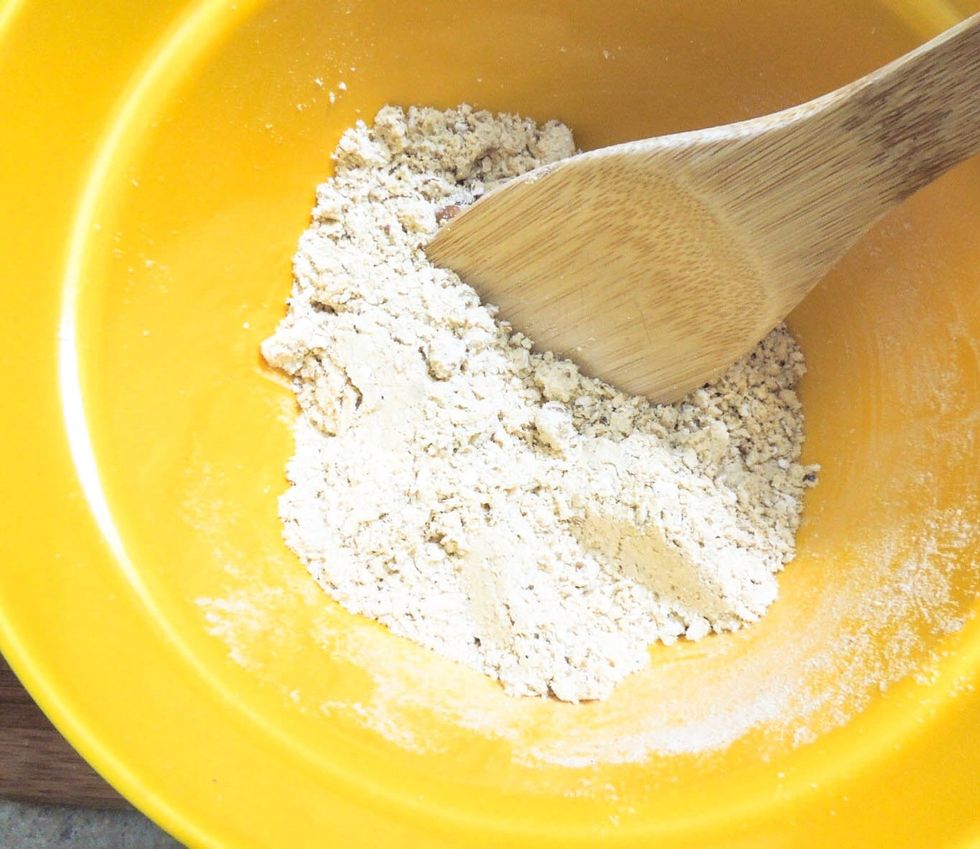 Start mixing and especially chopping walnuts in small pieces. It's easier to use food processor, but it's not necessary.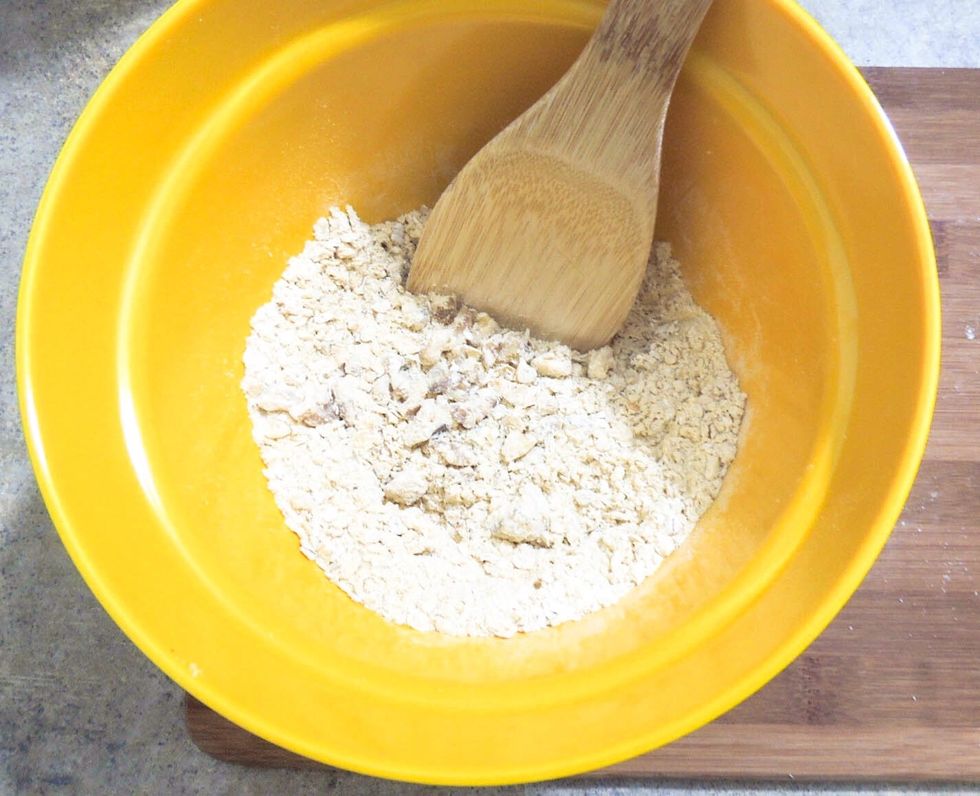 This should be ok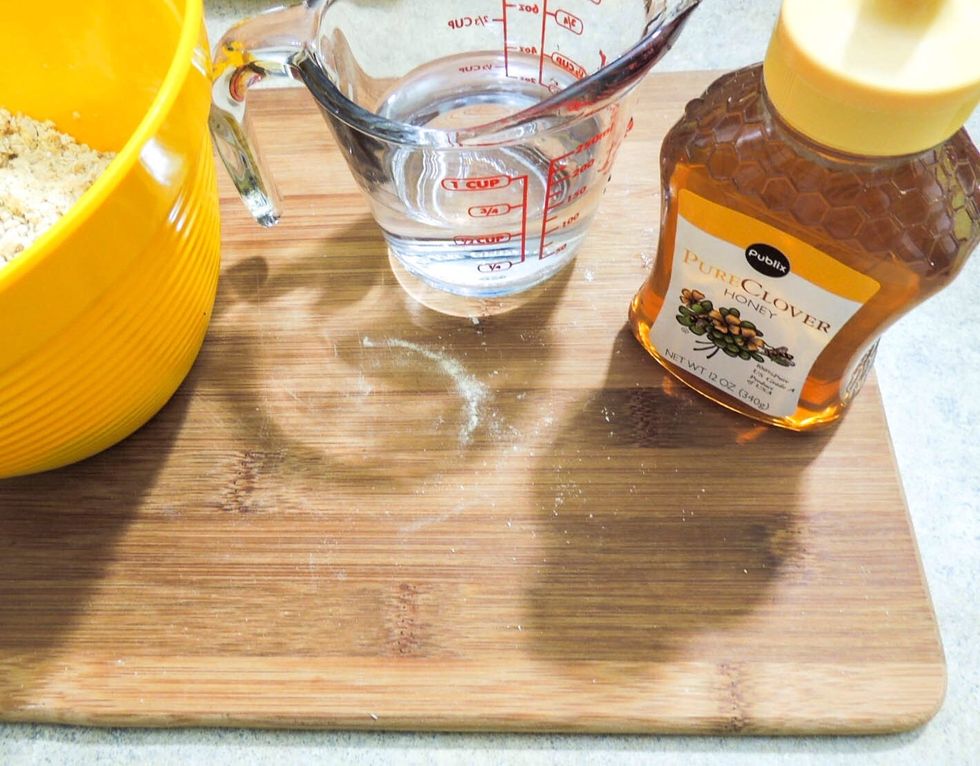 Get filtered fresh water and honey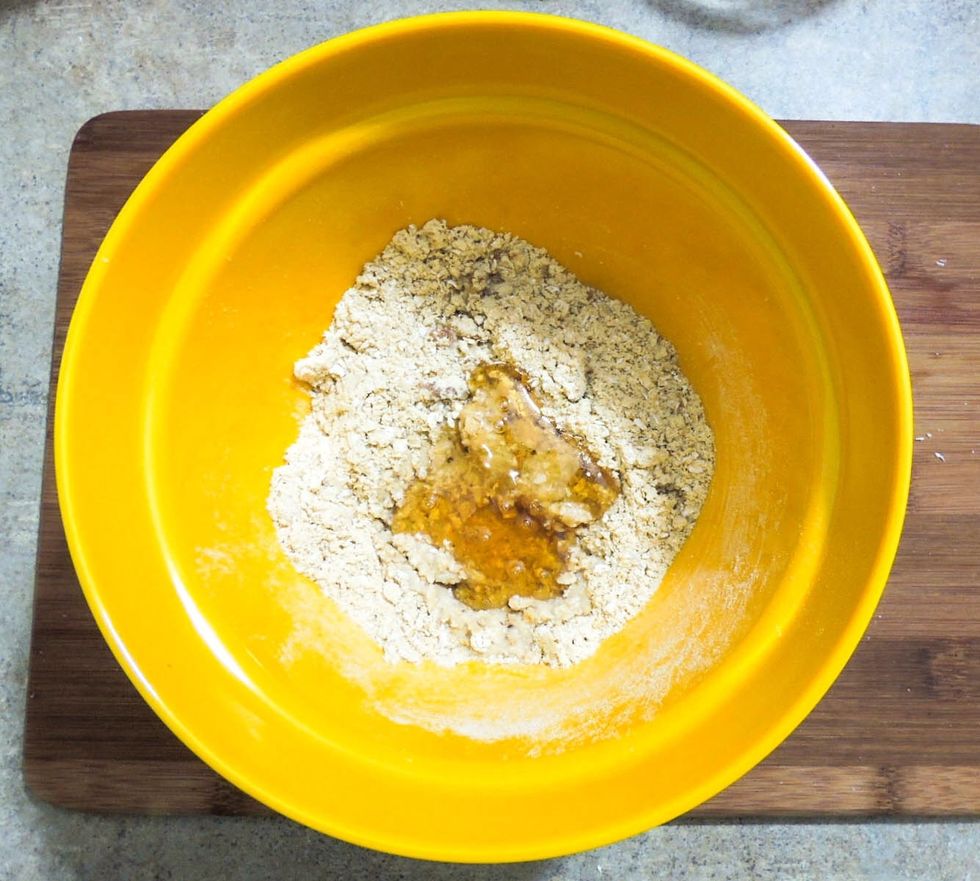 Add 2-3 tablespoons of honey and 1/3 cup water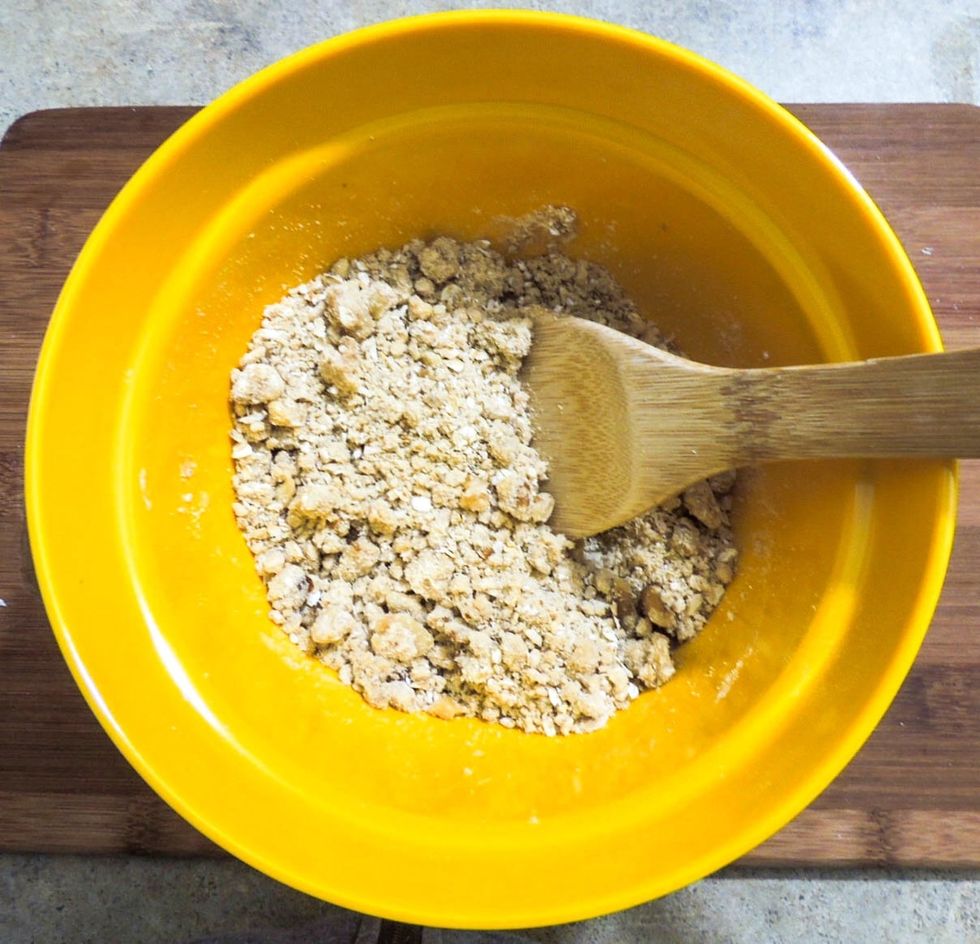 Combine into a moist mixture. (add tiny bit more water if necessary)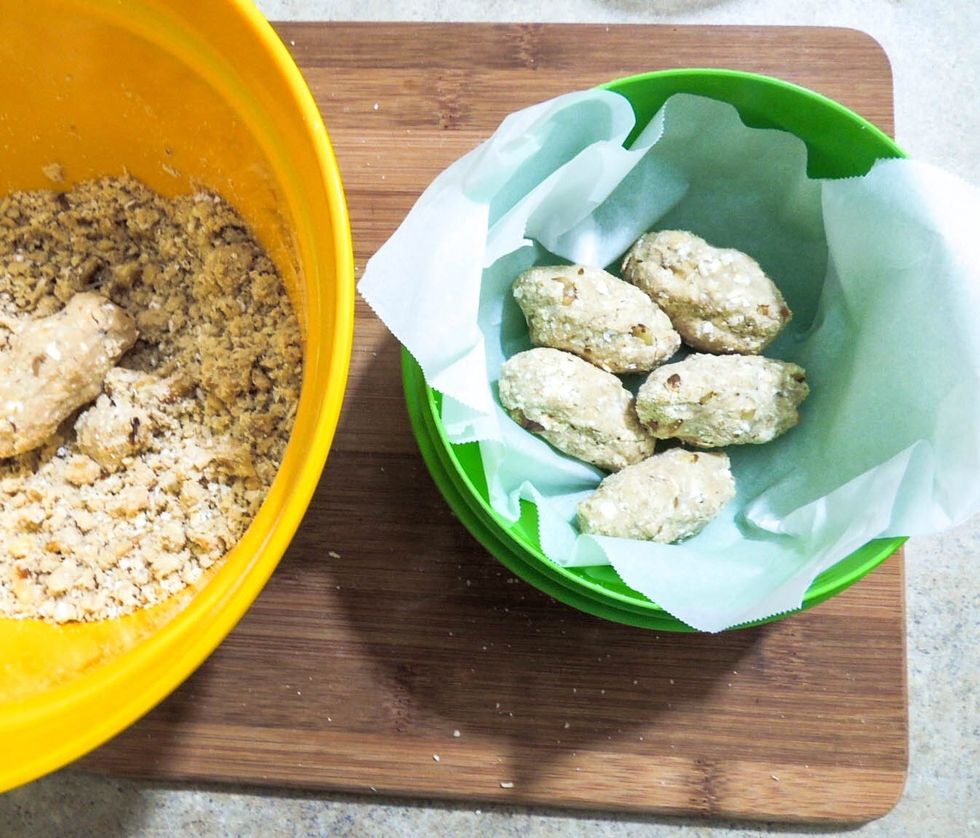 Start shaping them with your hands, any shape and size you like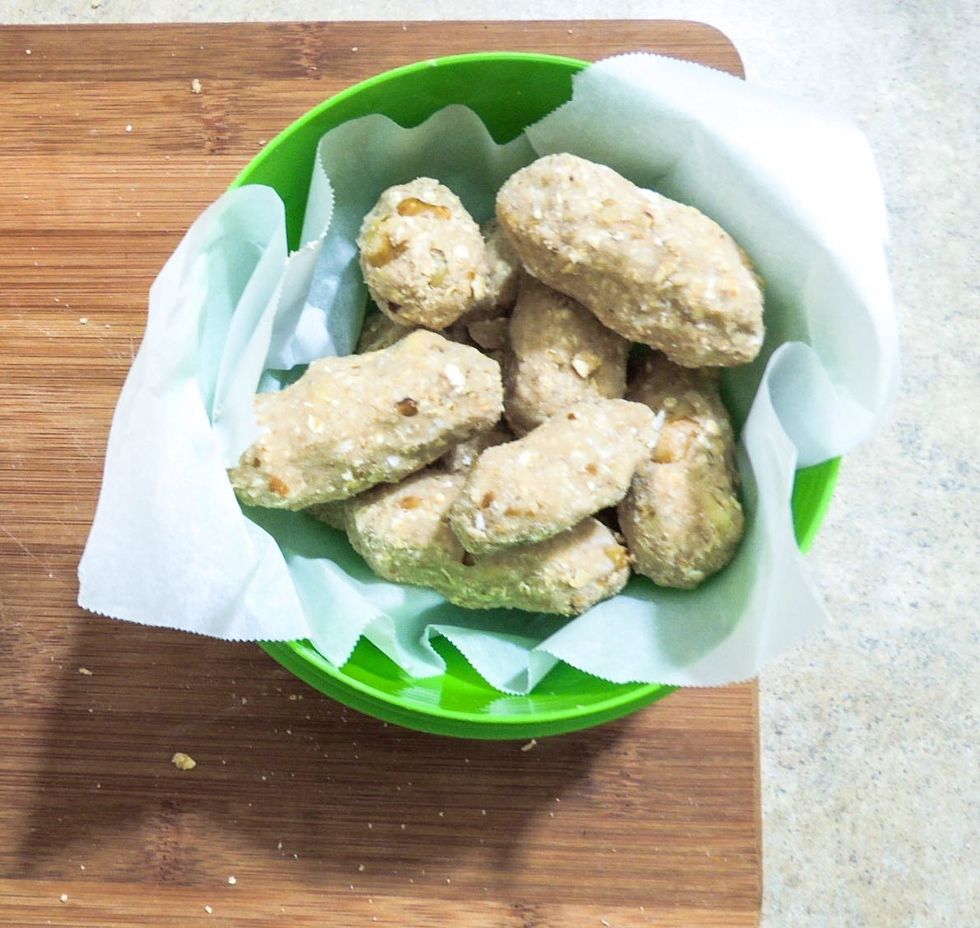 I just quickly squeezed all of them :) Came out 12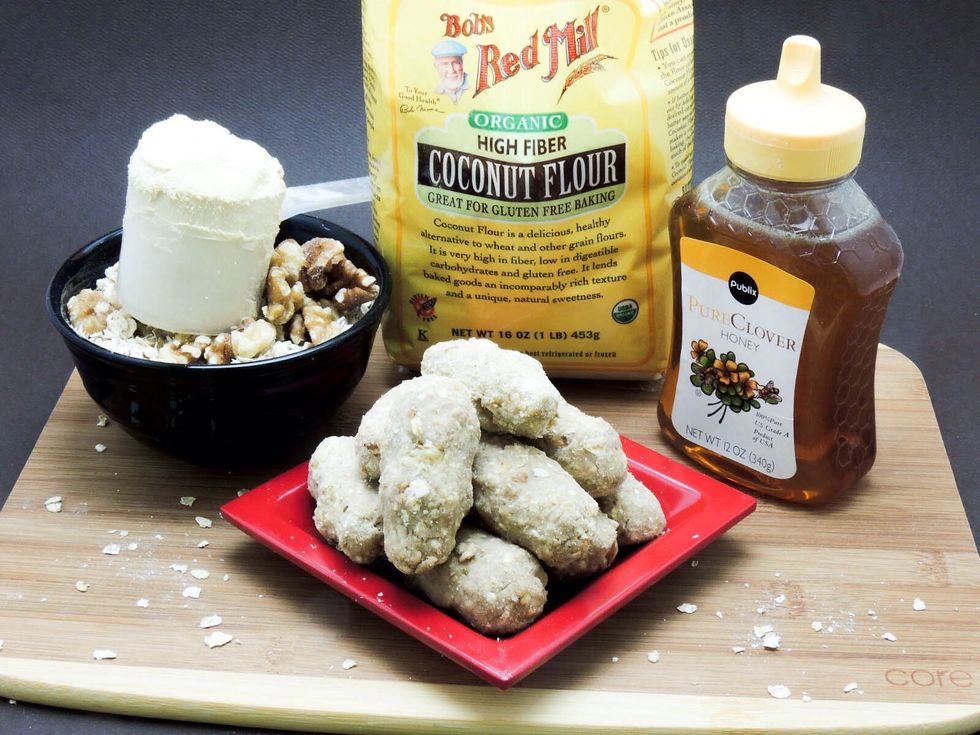 And that's it ladies and gentleman. Have fun making. Good bye until next guide and have a good week everyone!
0.0c Oats
0.0c Walnuts
0.0c Vanilla Toffee Pea Protein (or other protein)
2.0Tbsp Coconut Flour (or Oat flour)
2.0Tbsp Honey
0.0c Water
Protein Bakes
Join me at www.ProteinBakes.com to learn how to make your own protein bars, cookies, pancakes, waffles and more using the best ingredients