Only 10-15 mins from A to Z. Can be prepared last minute. All You need is bread. In France we call it American bread. Use these sticks with the dips or around your dinner table for so???!!
8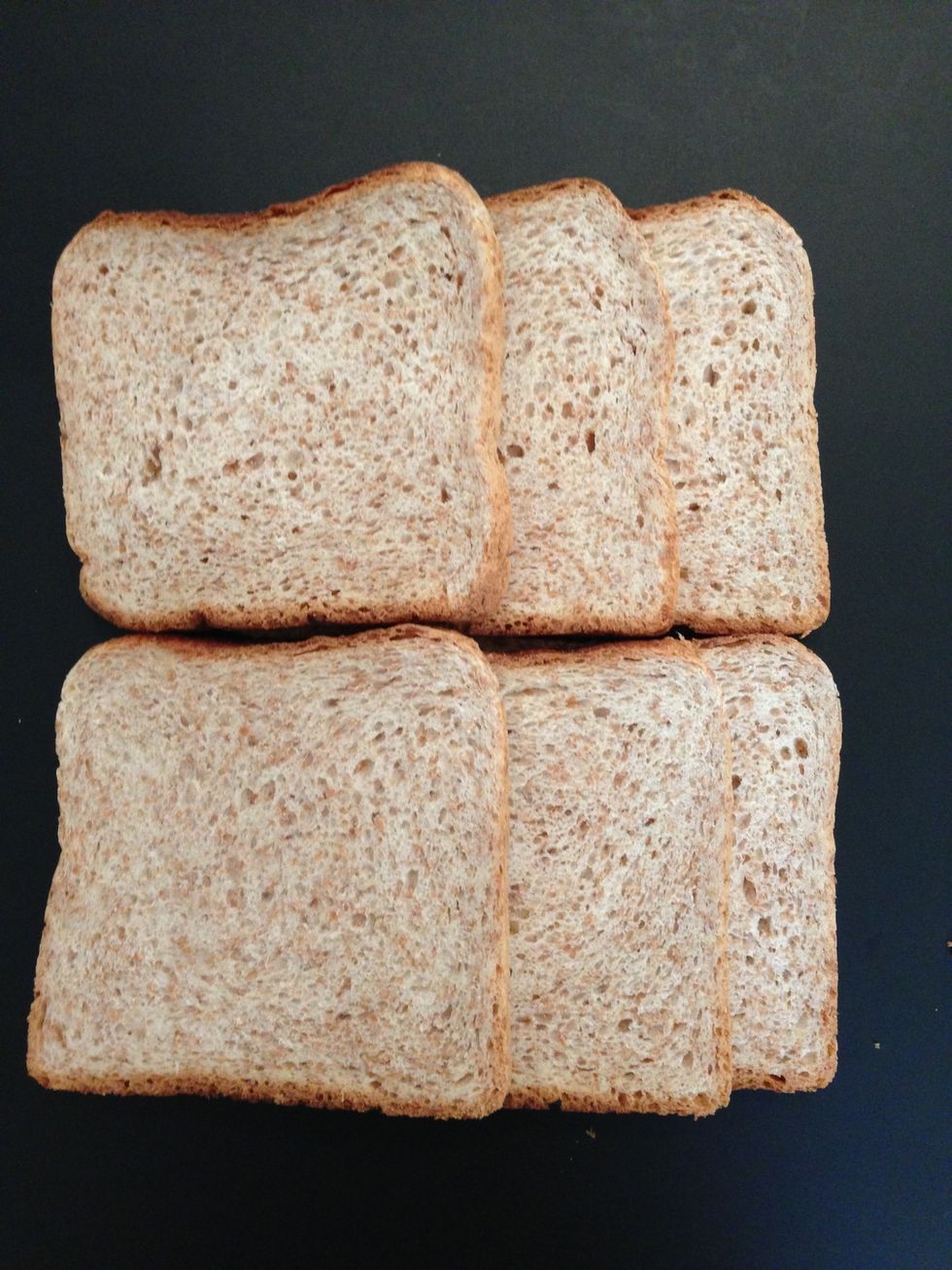 These are 6 slices of American bread. You can use either white or whole wheat bread. Put on the oven on 200C. In the meantime cut the bread and put on a tray lined with parchment sheet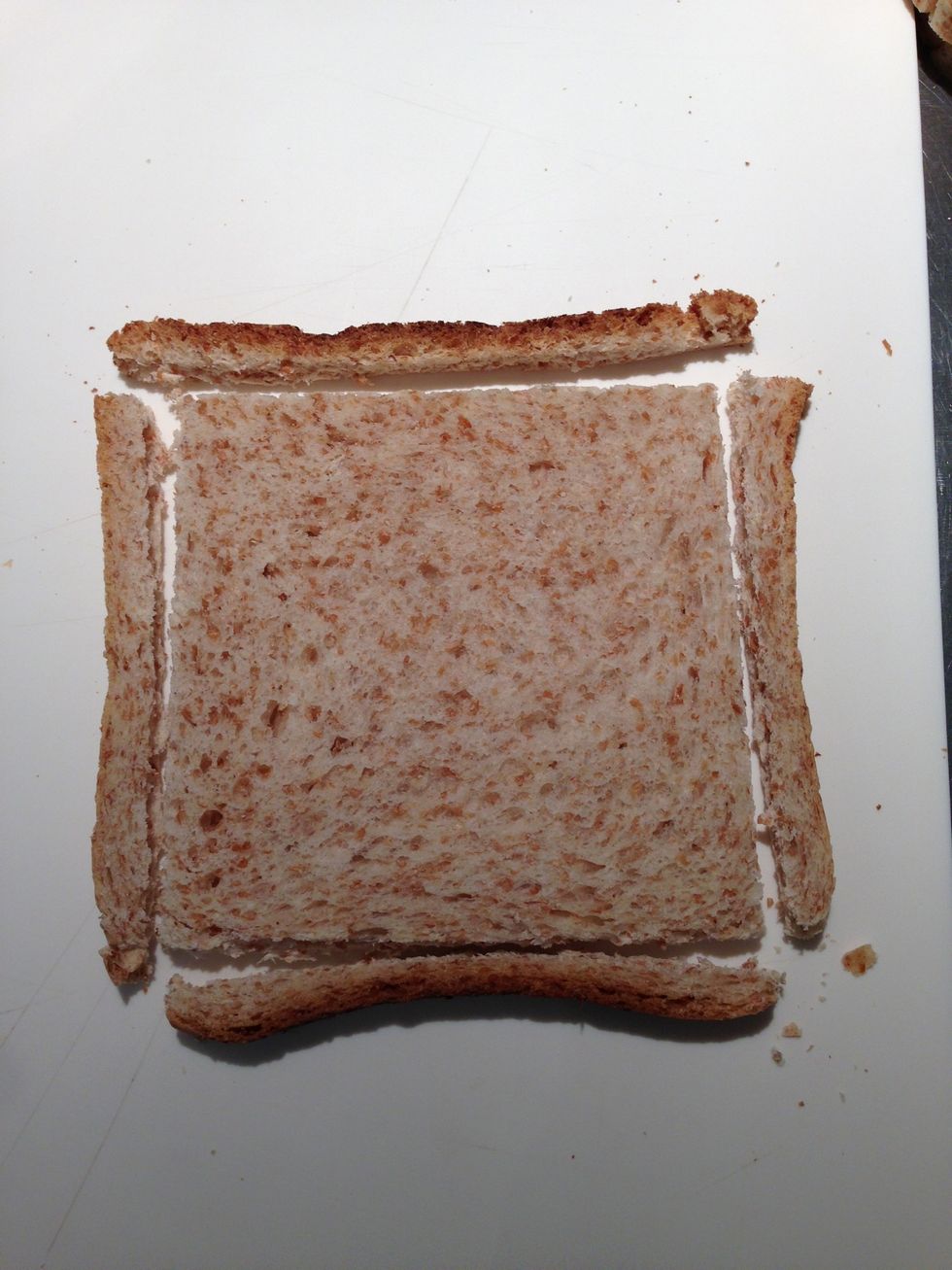 Cut the edges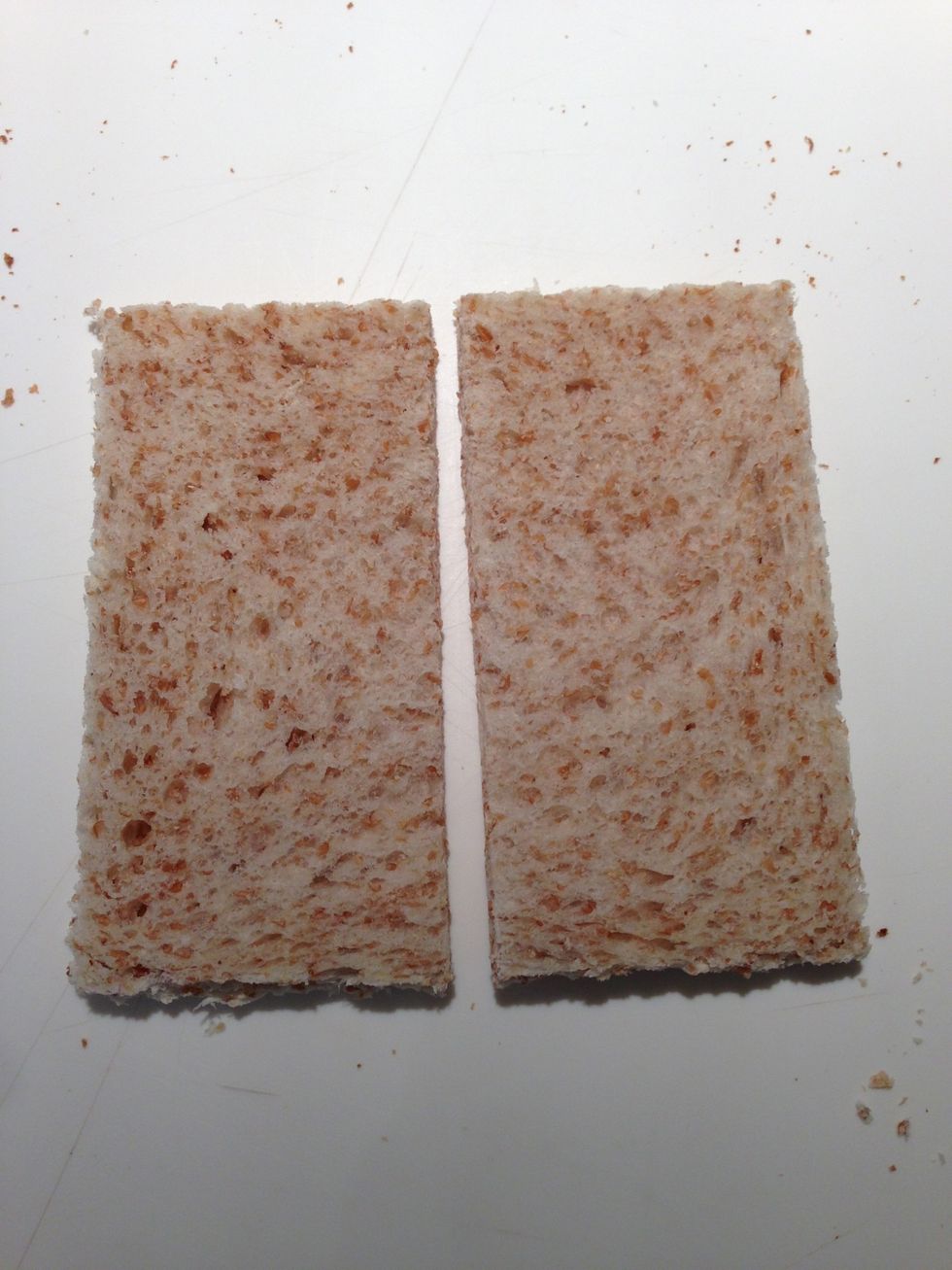 Then in half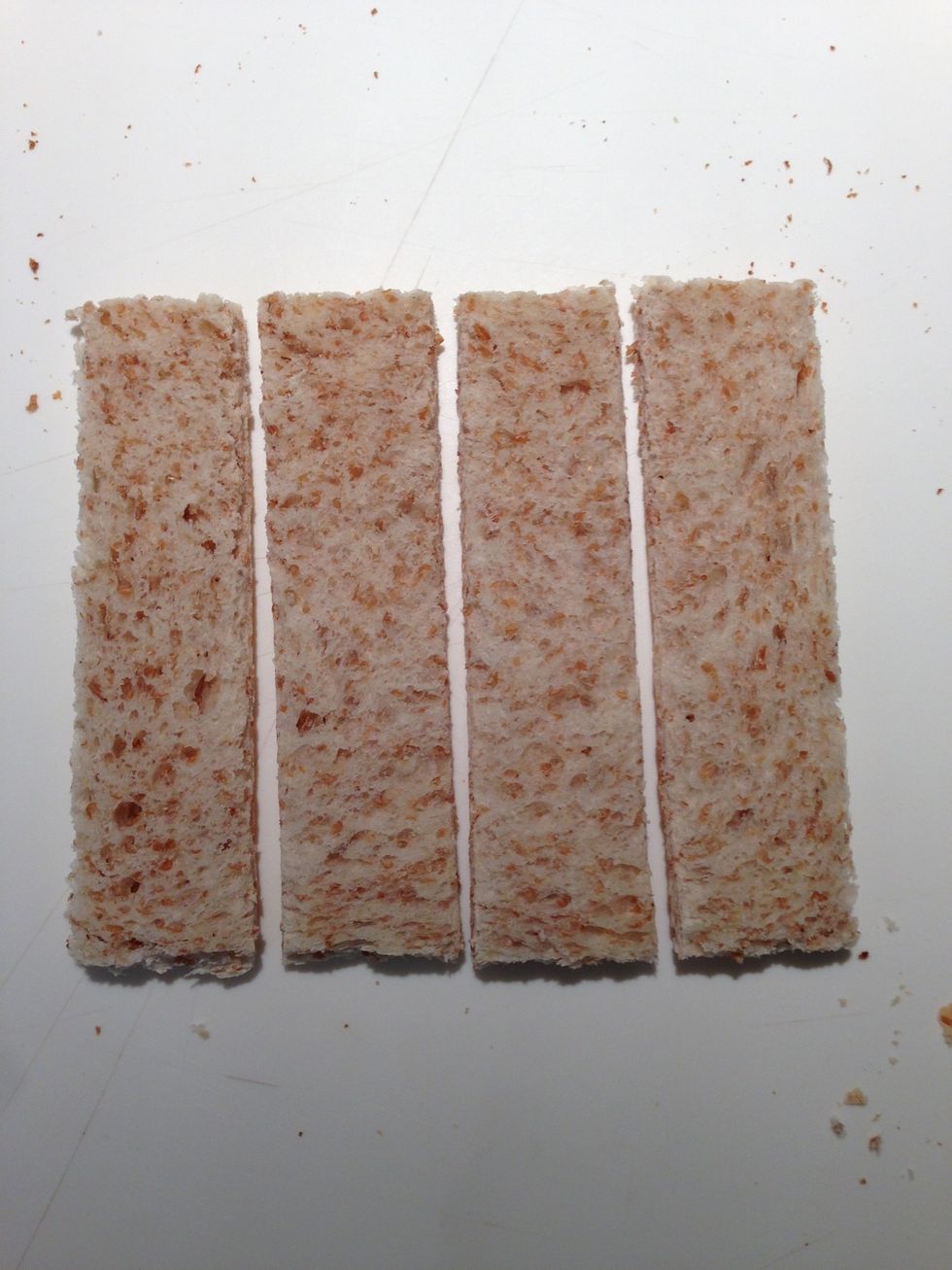 Then each on half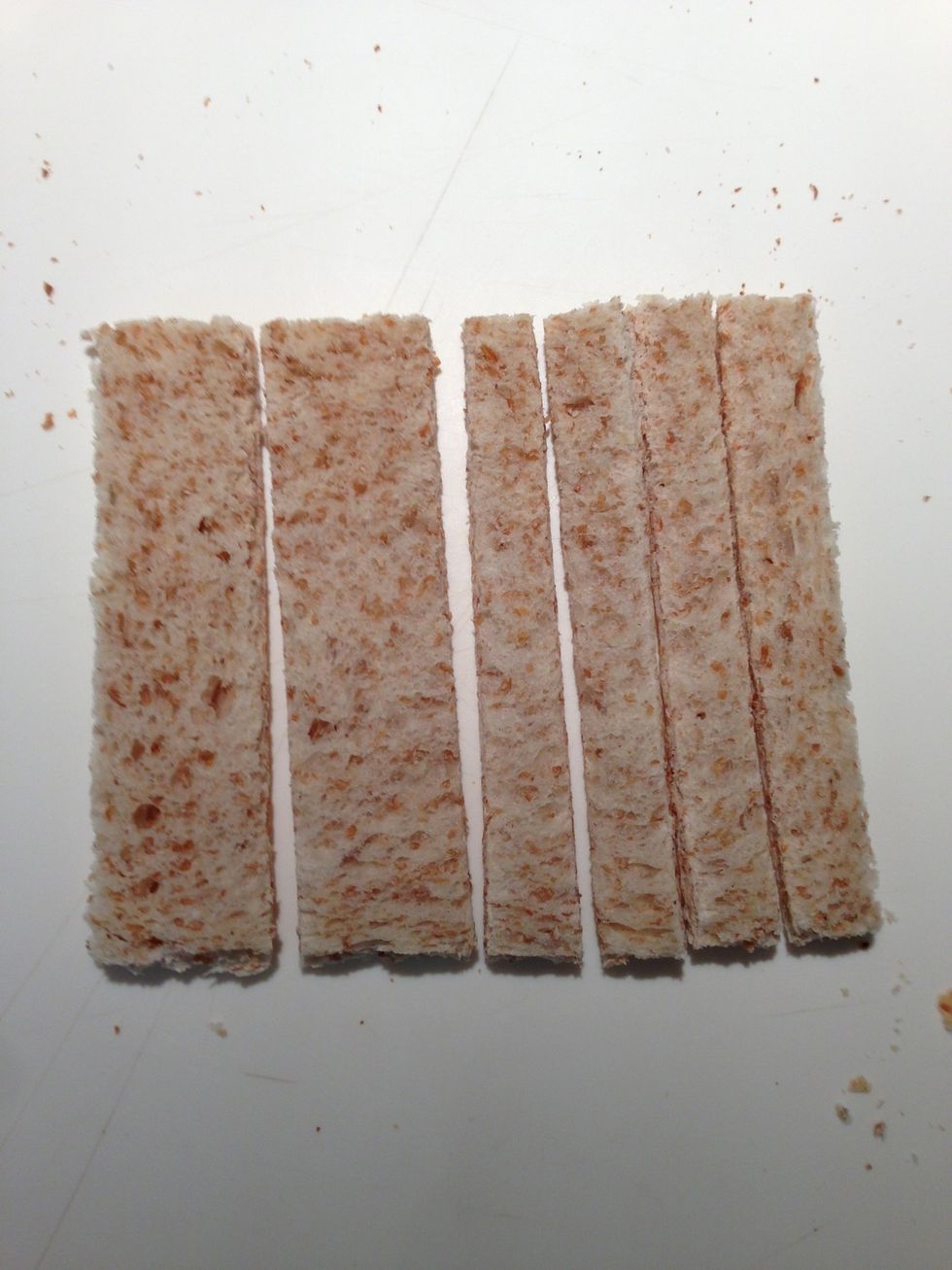 And again each in half each slice will make 8 sticks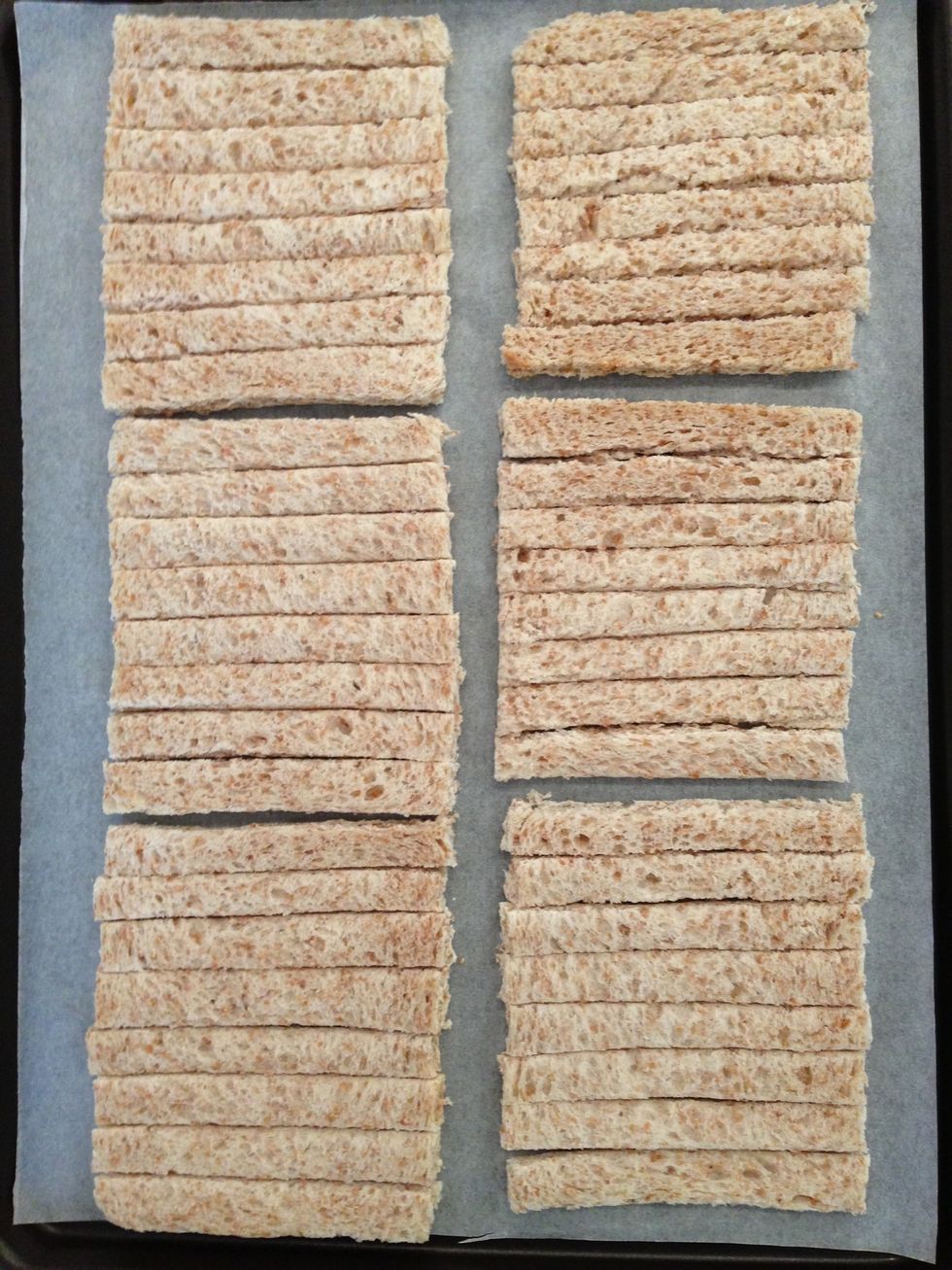 Grill 5-6 mins then turn around and grill for another 5-6 mins. Until desired color.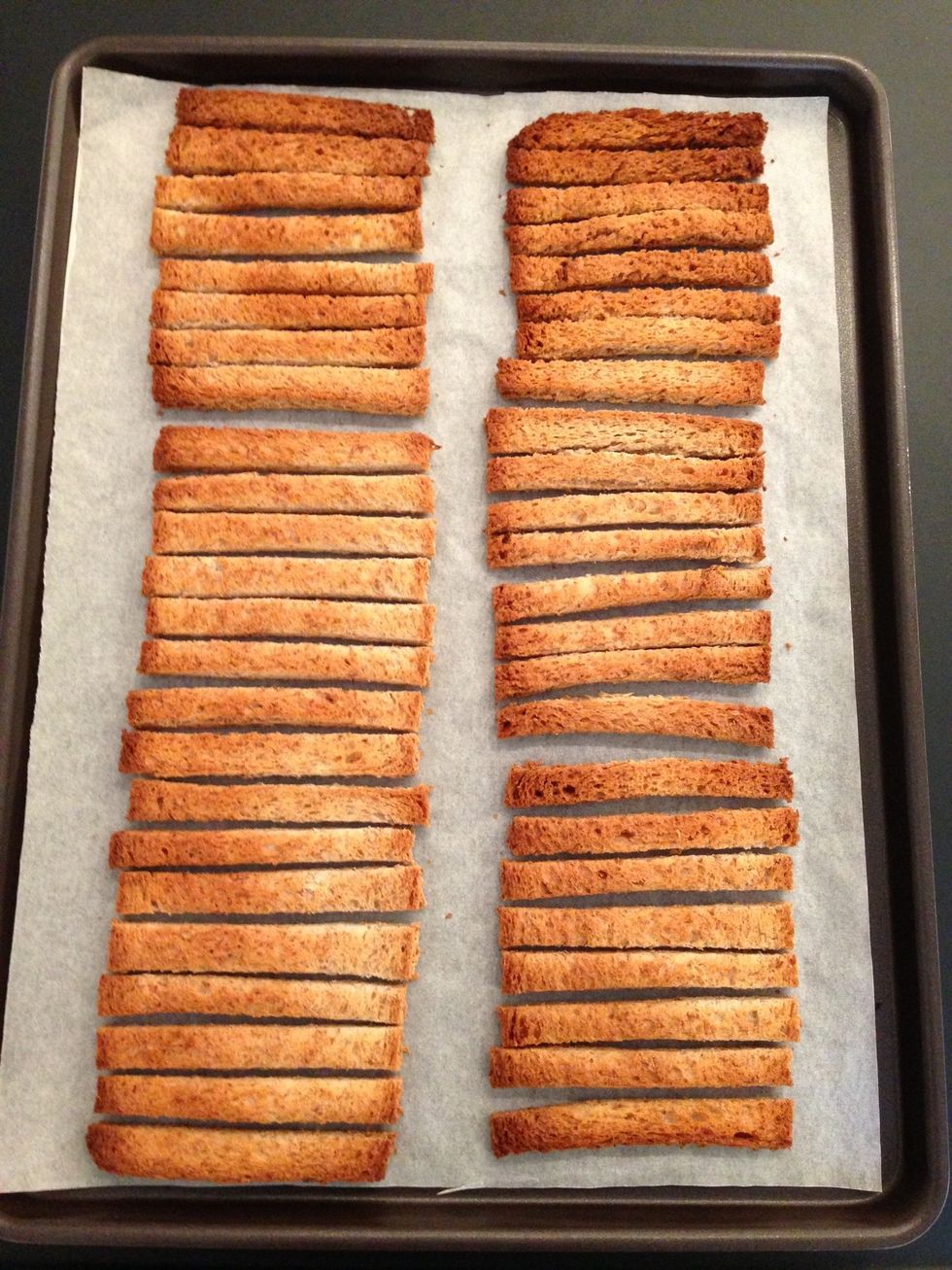 Out of the oven
Arrange in what ever you have at hand cups or glasses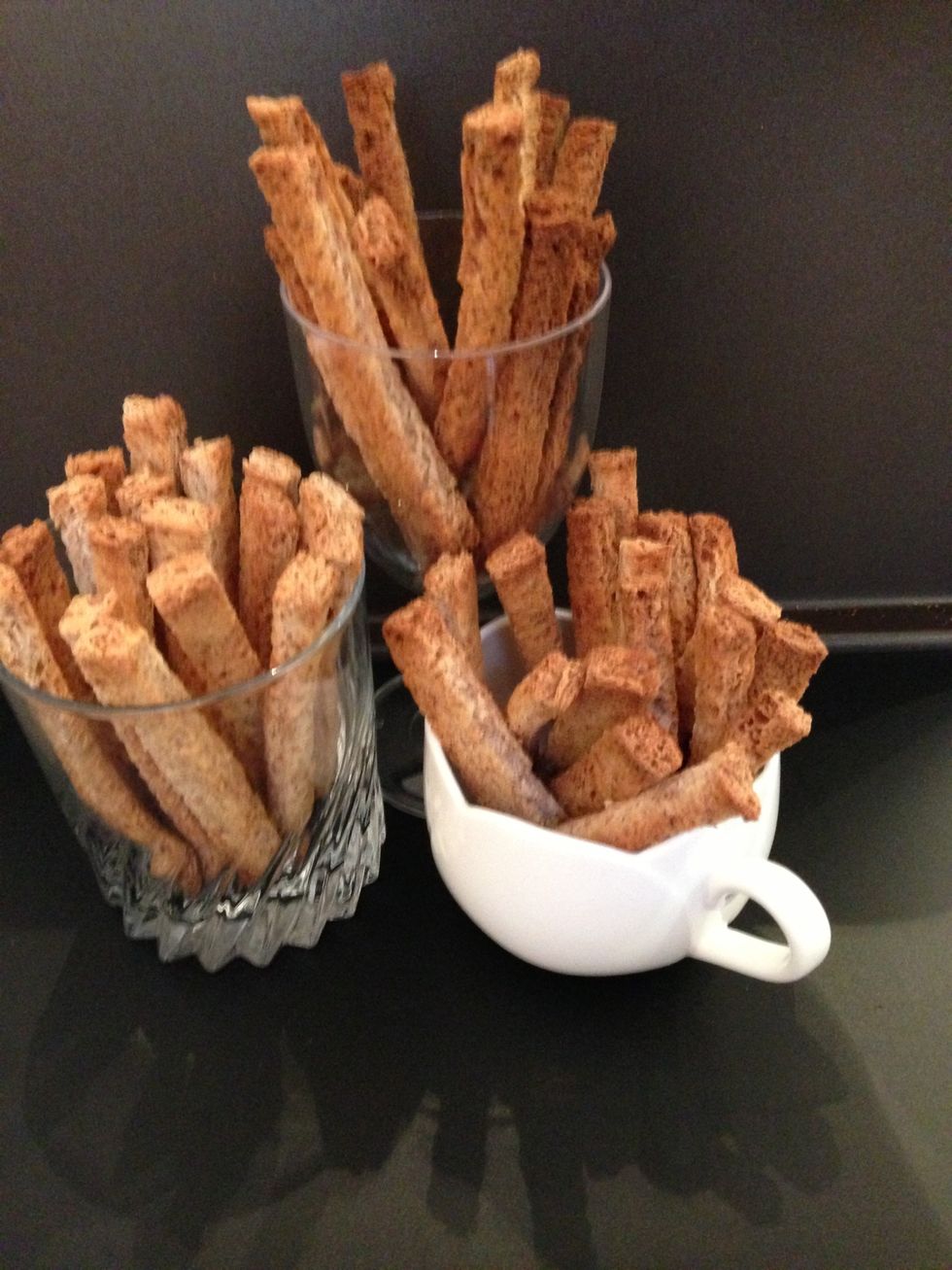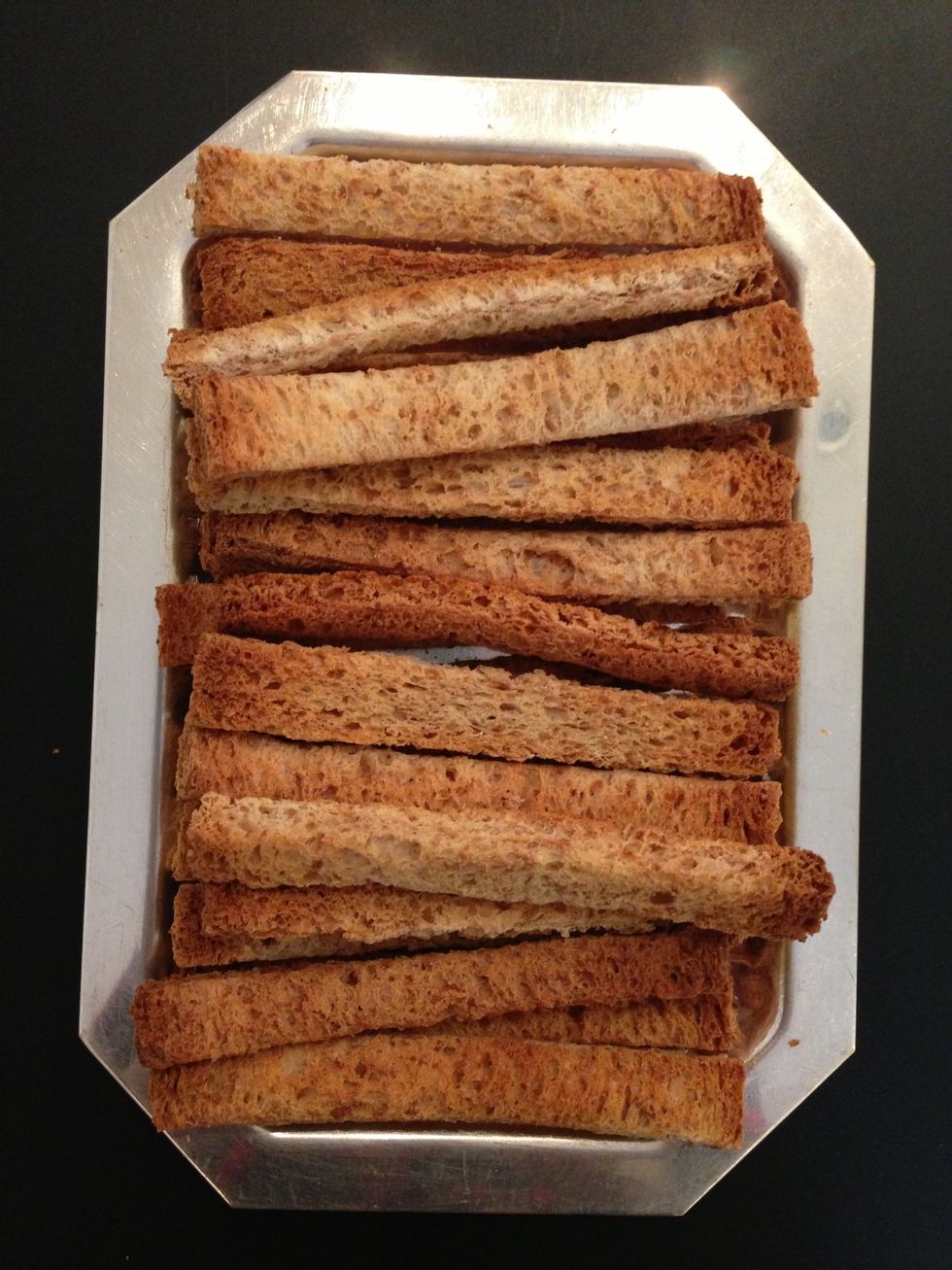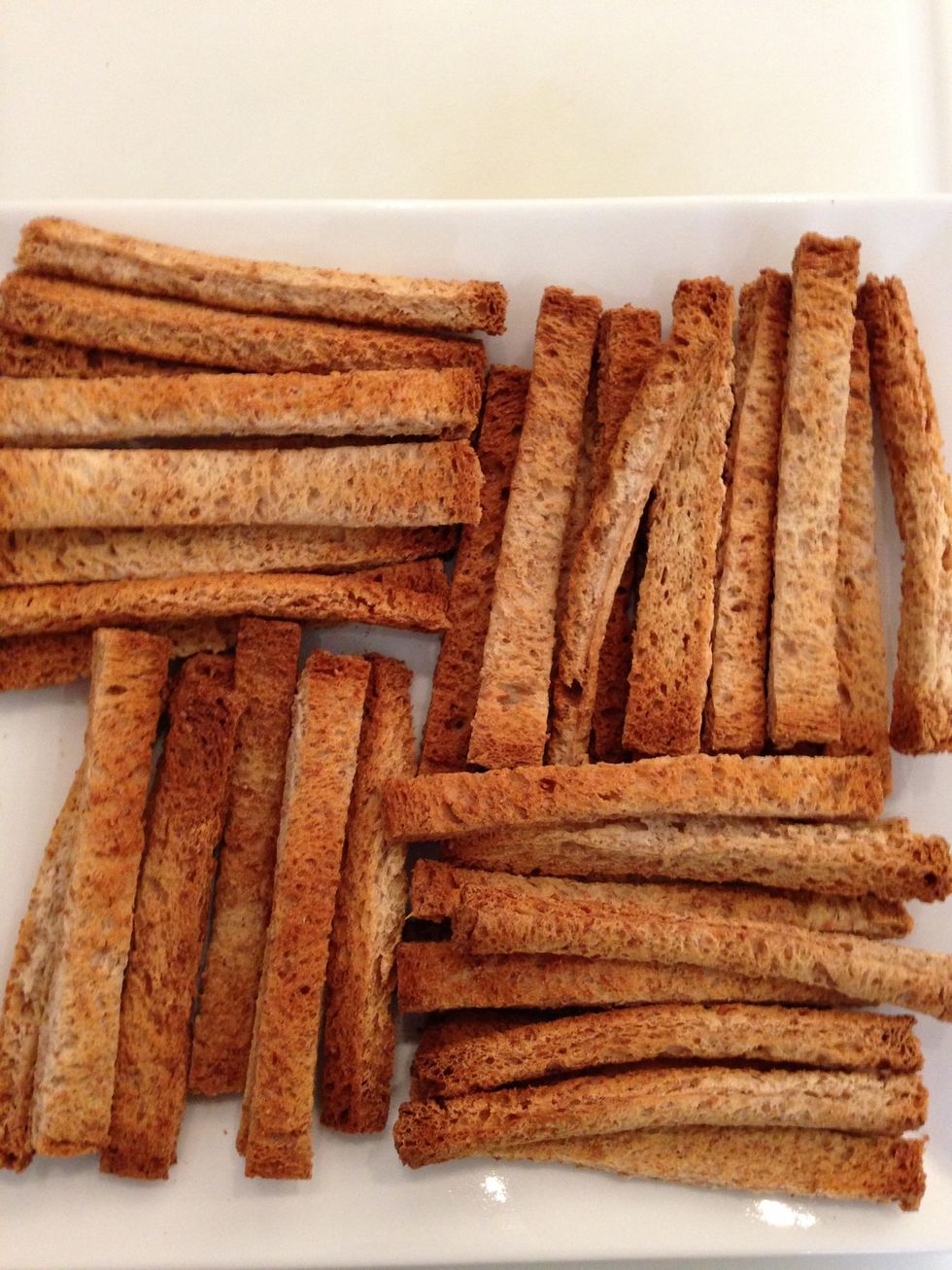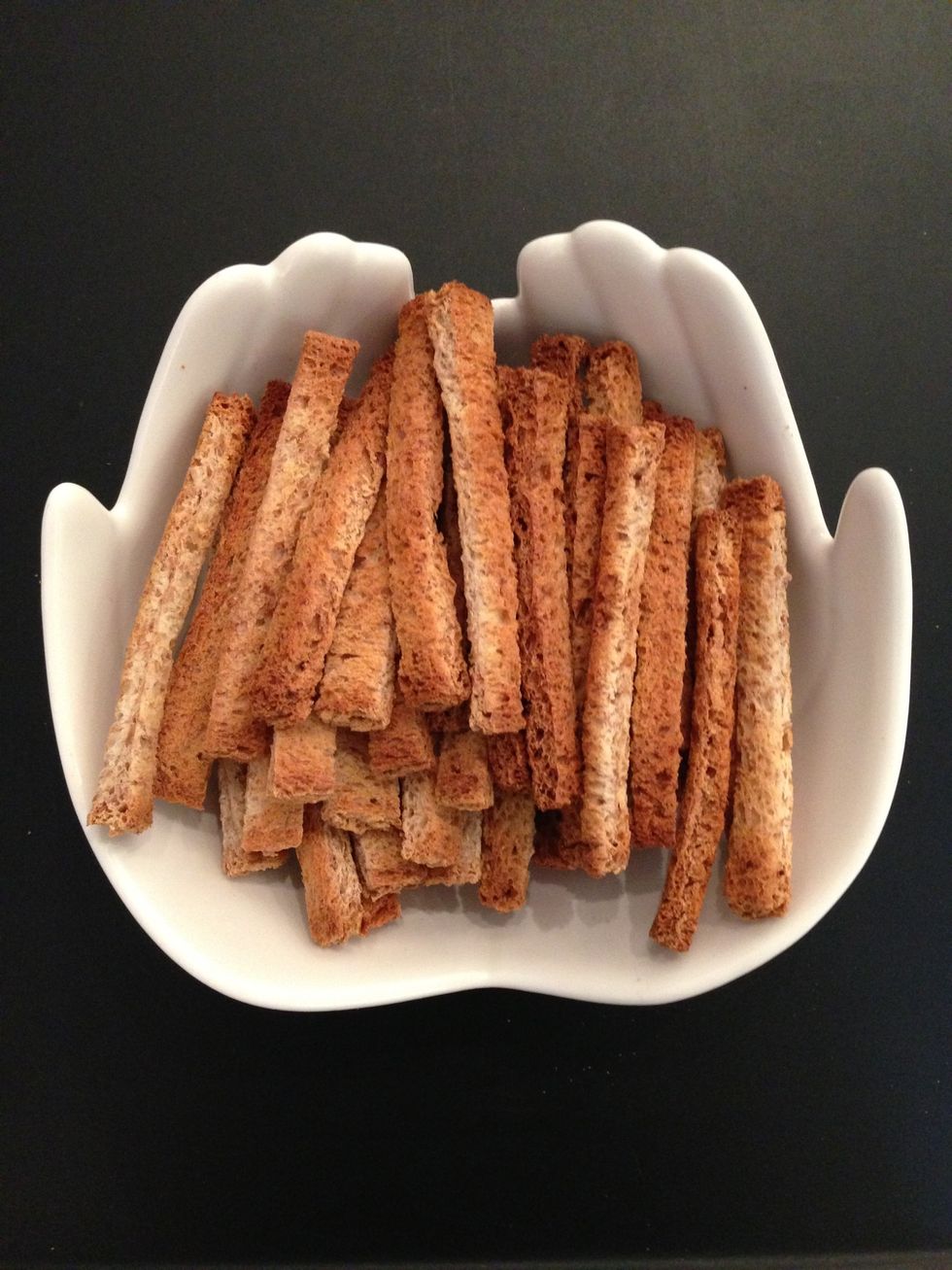 Here is another idea.
6.0 American bread slices
You get 48 sticks