Quickest Way: Insert a Dot / Period While Typing
4
This trick saves you time. By not clicking the 123 button on the lower left part of the keyboard all over again just to insert a dot/period.
By double tapping the space bar after a word you will be able to add a dot followed by a space for your next word/sentence.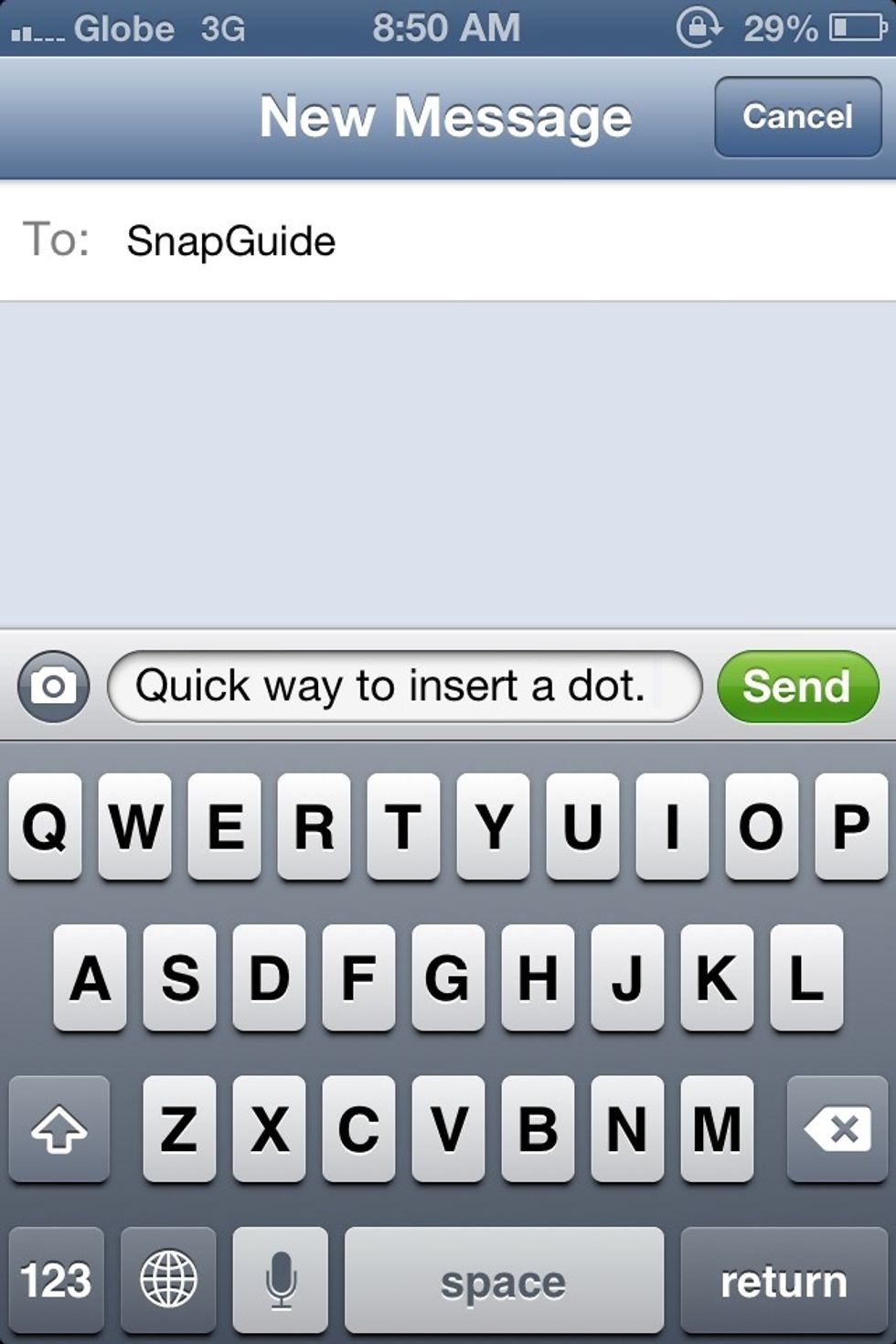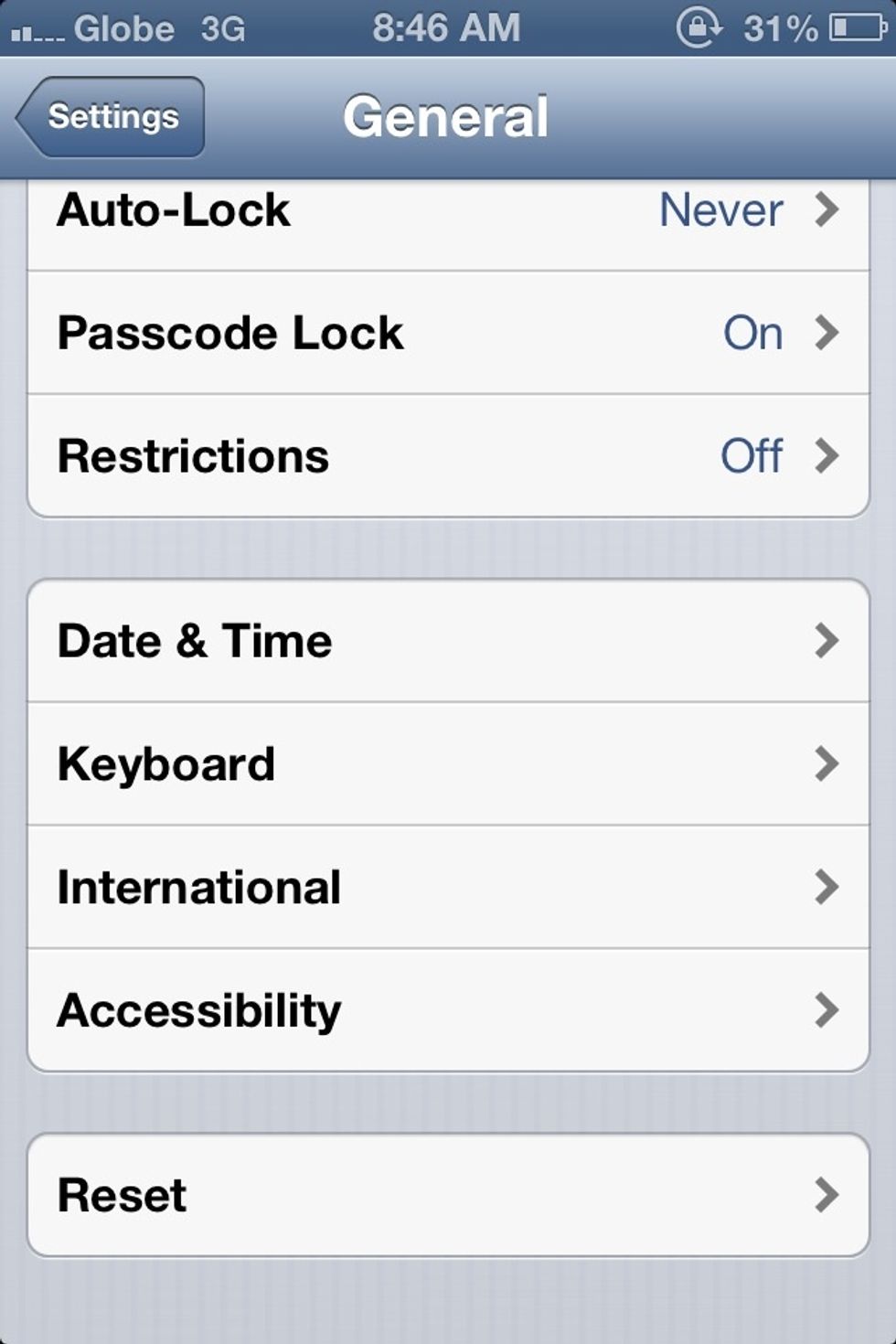 Go to Setting > General > Keyboard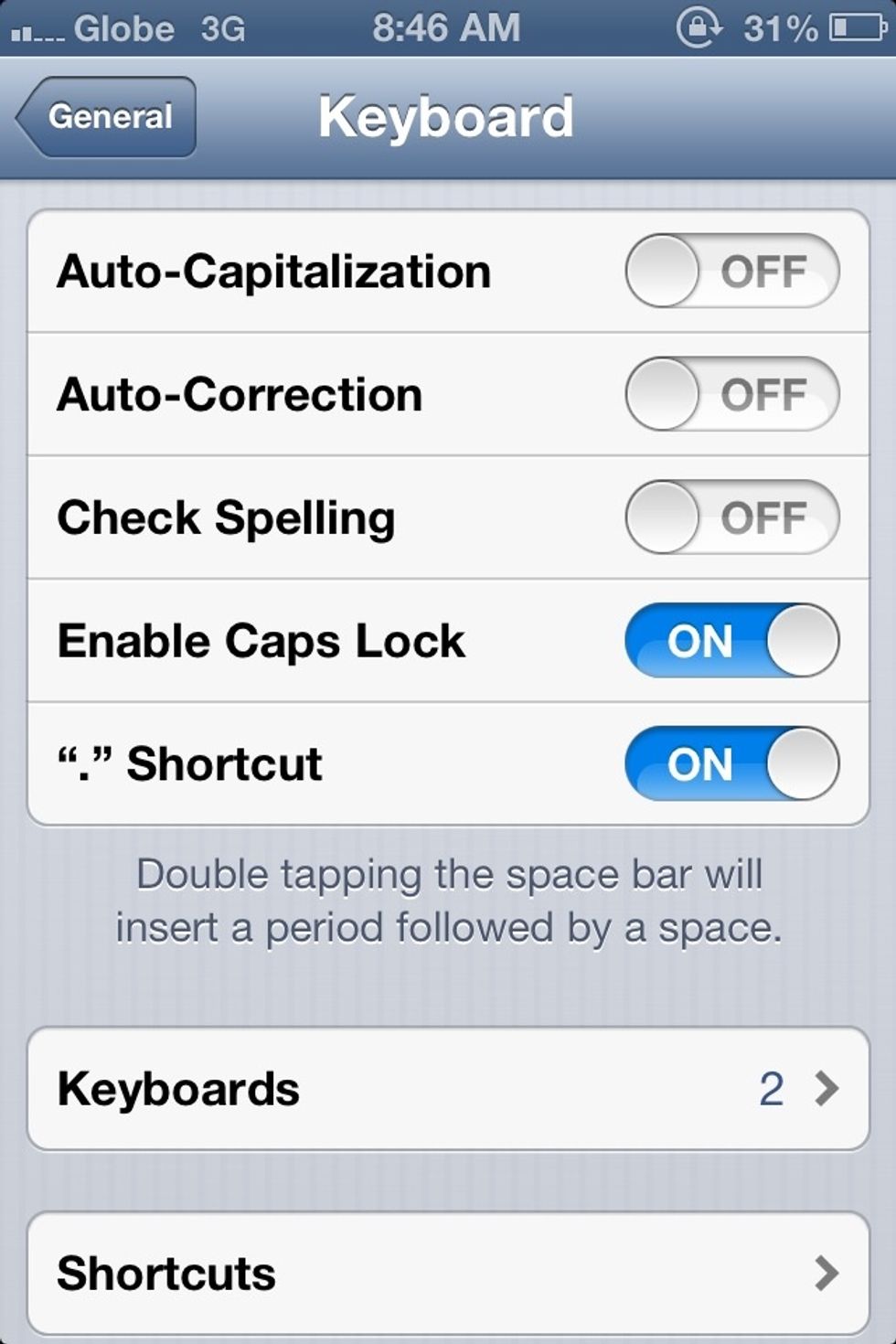 Enable the "." shortcut
Hope this Helps. FOLLOW ME and ill upload some tips and tricks for your Apple devices.
The creator of this guide has not included tools
Darrel Valencia
iPhone 4s IOS6 MBP 2012 10.8.2 if you want updates on Gadgets specially iphones/macs. follow me on twitter. http://www.twitter.com/view2darrel
Angat Bulacan Philippines