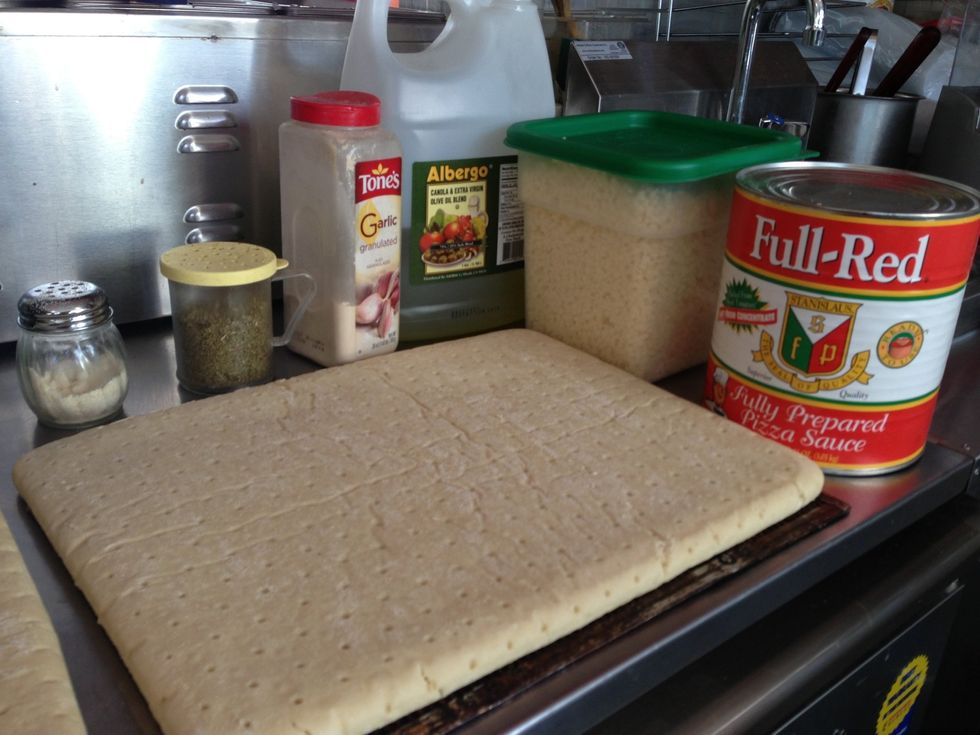 Get all the ingredients ready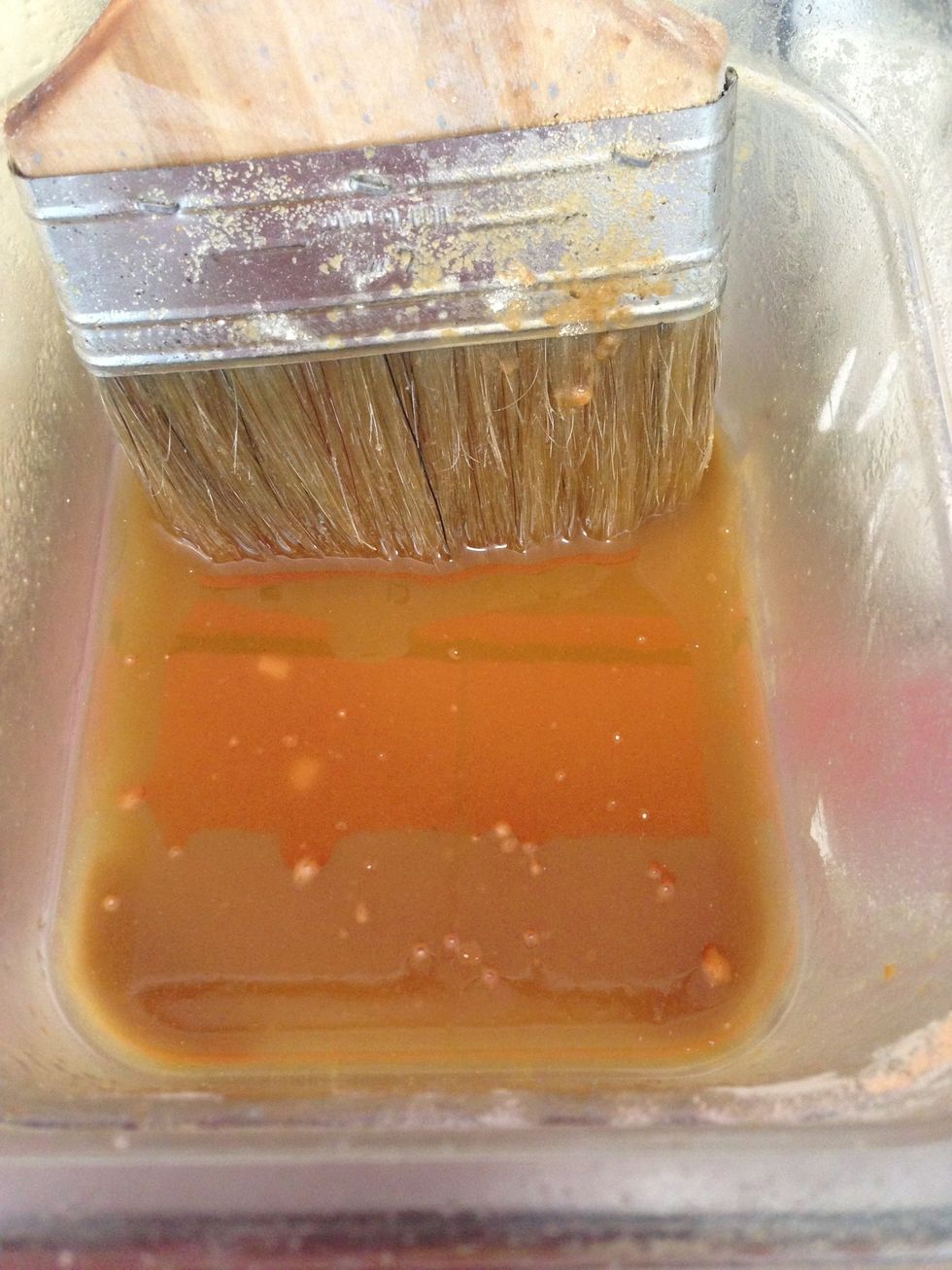 Mix the granulated garlic powder and oil.
Spread the mixture of garlic powder and oil on the pizza dough.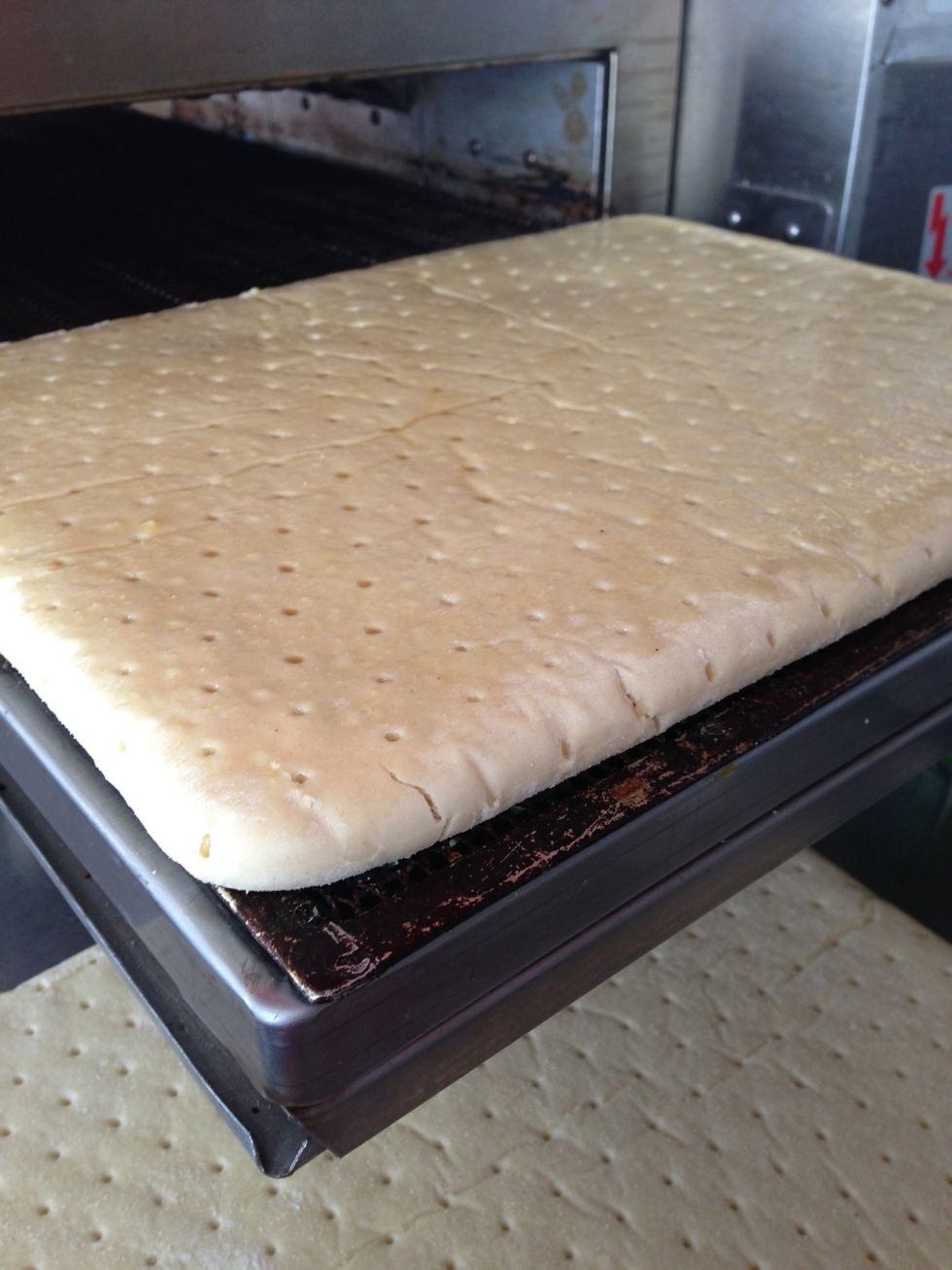 Since I love my pizza crispy, I bake my pizza dough for 5 min on 500F/260C.
My bake pizza dough ready☺
Add the pizza sauce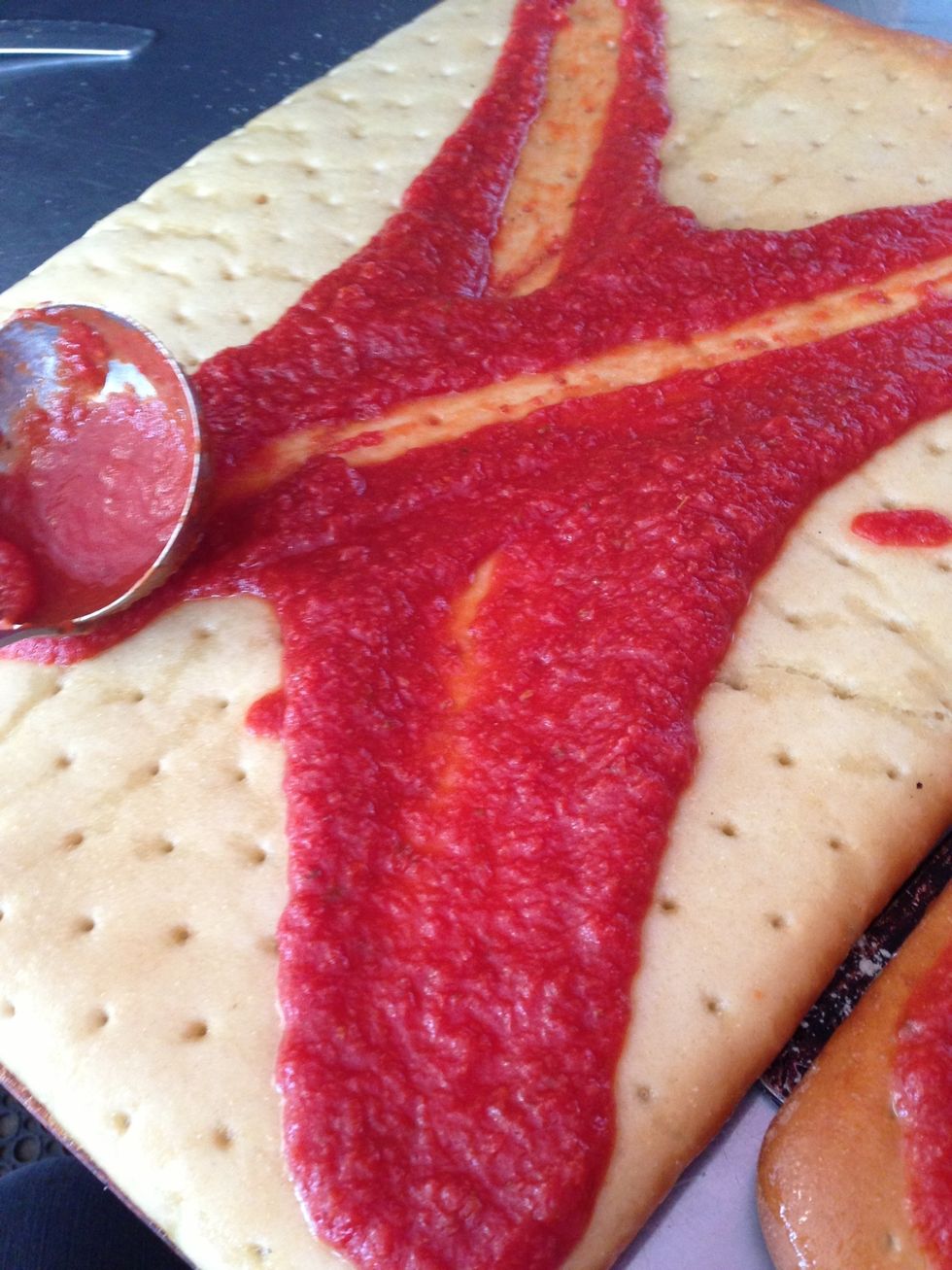 Spread it evenly!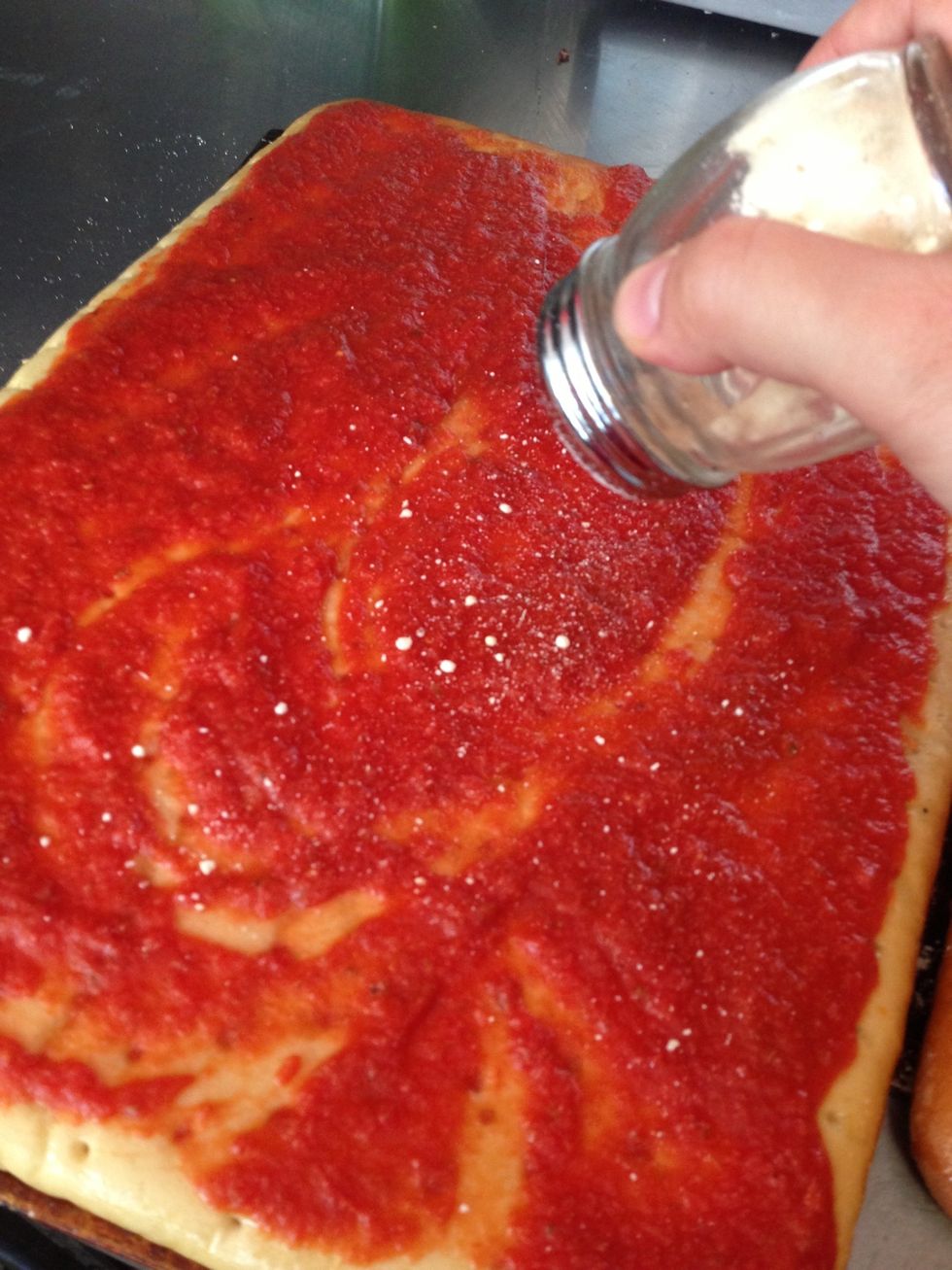 Add Parmesan cheese
Add pizza cheese ( mozzarella/provolone/ cheddar/Monterey jack/ or mixture of all)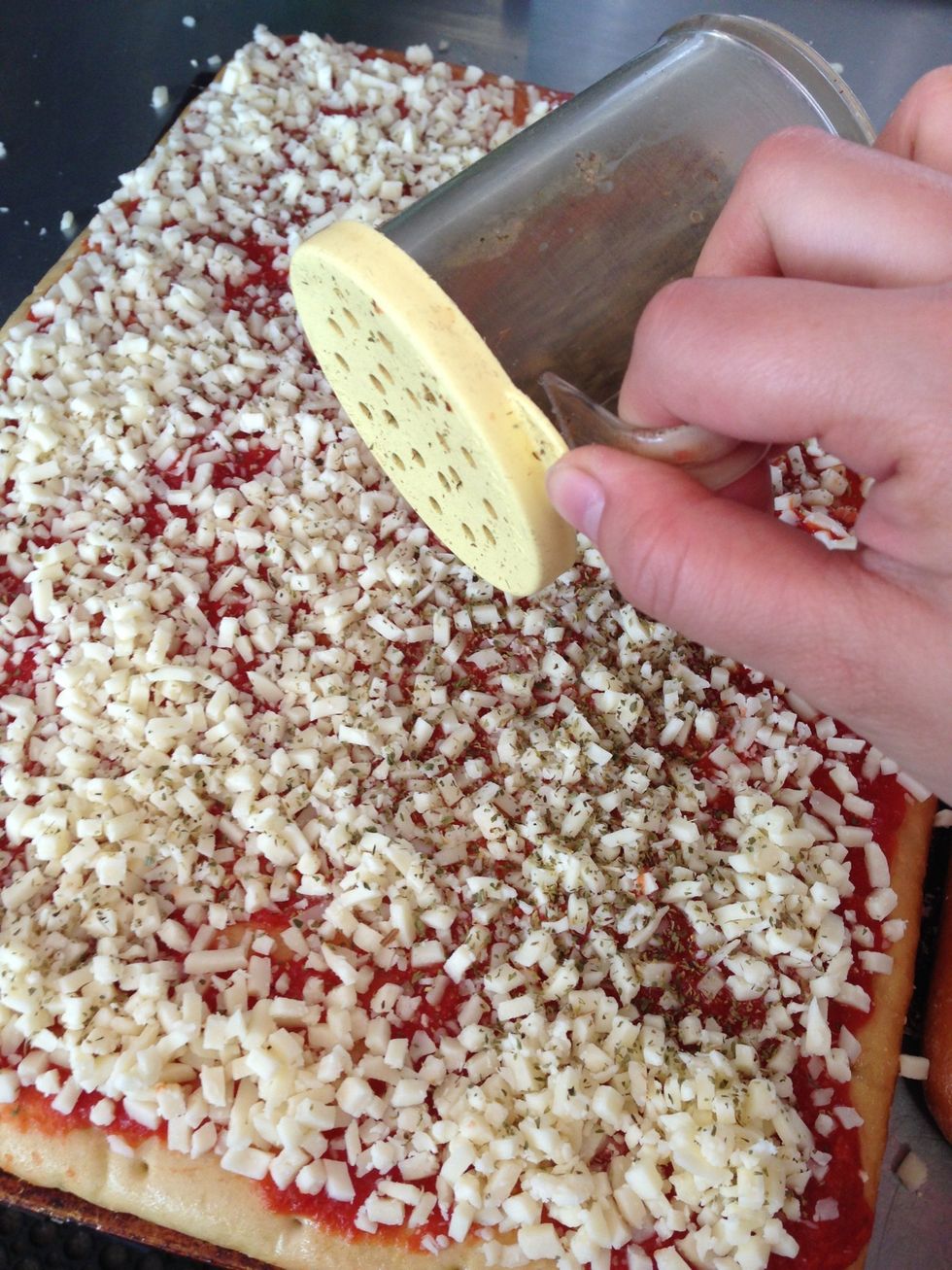 Add the secret ingredient: oregano!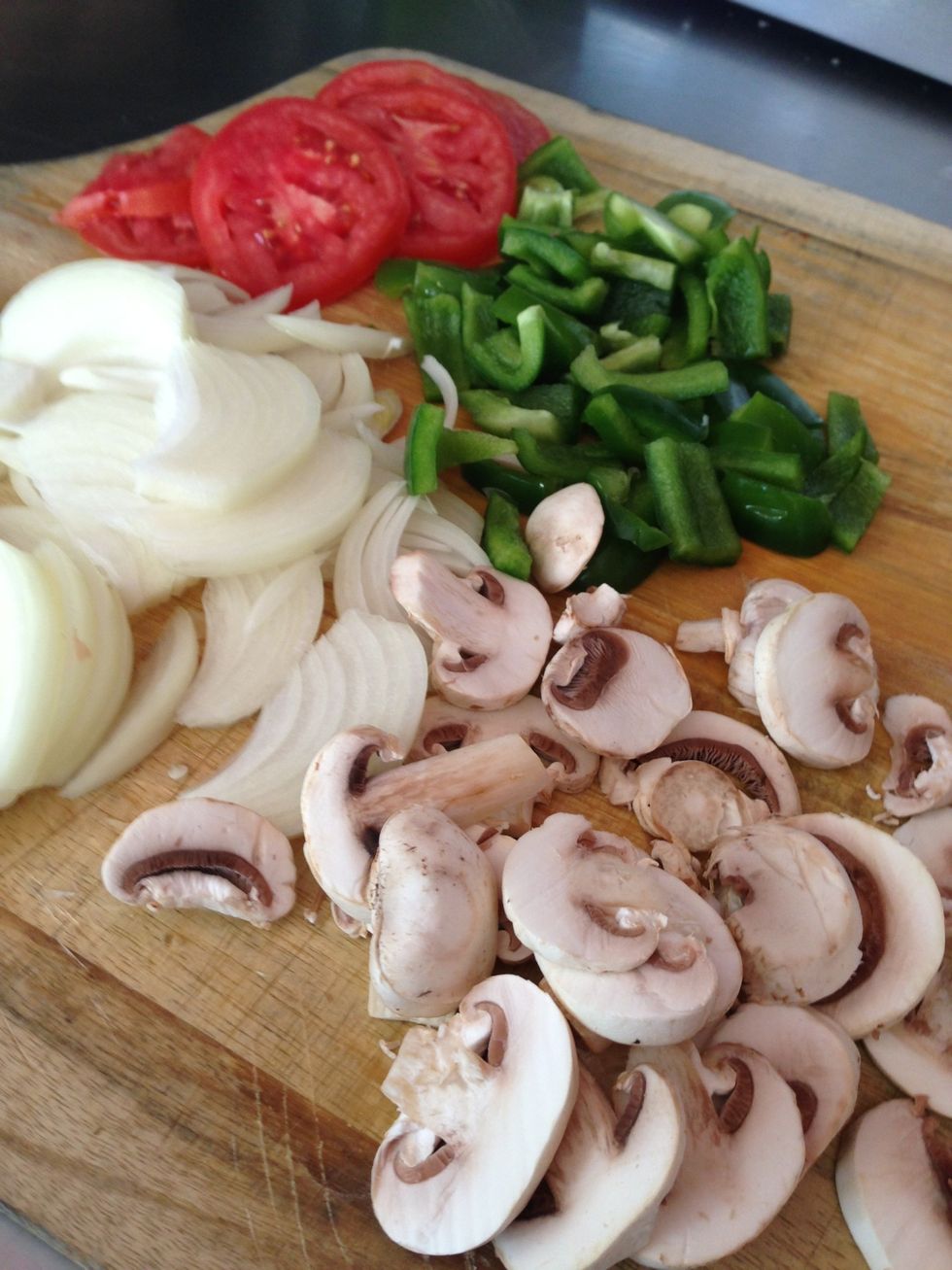 I add onions, mushrooms, tomatoes, and bell peppers. You can also add zucchini and pineapple. It compliment the flavor really well🍠🍆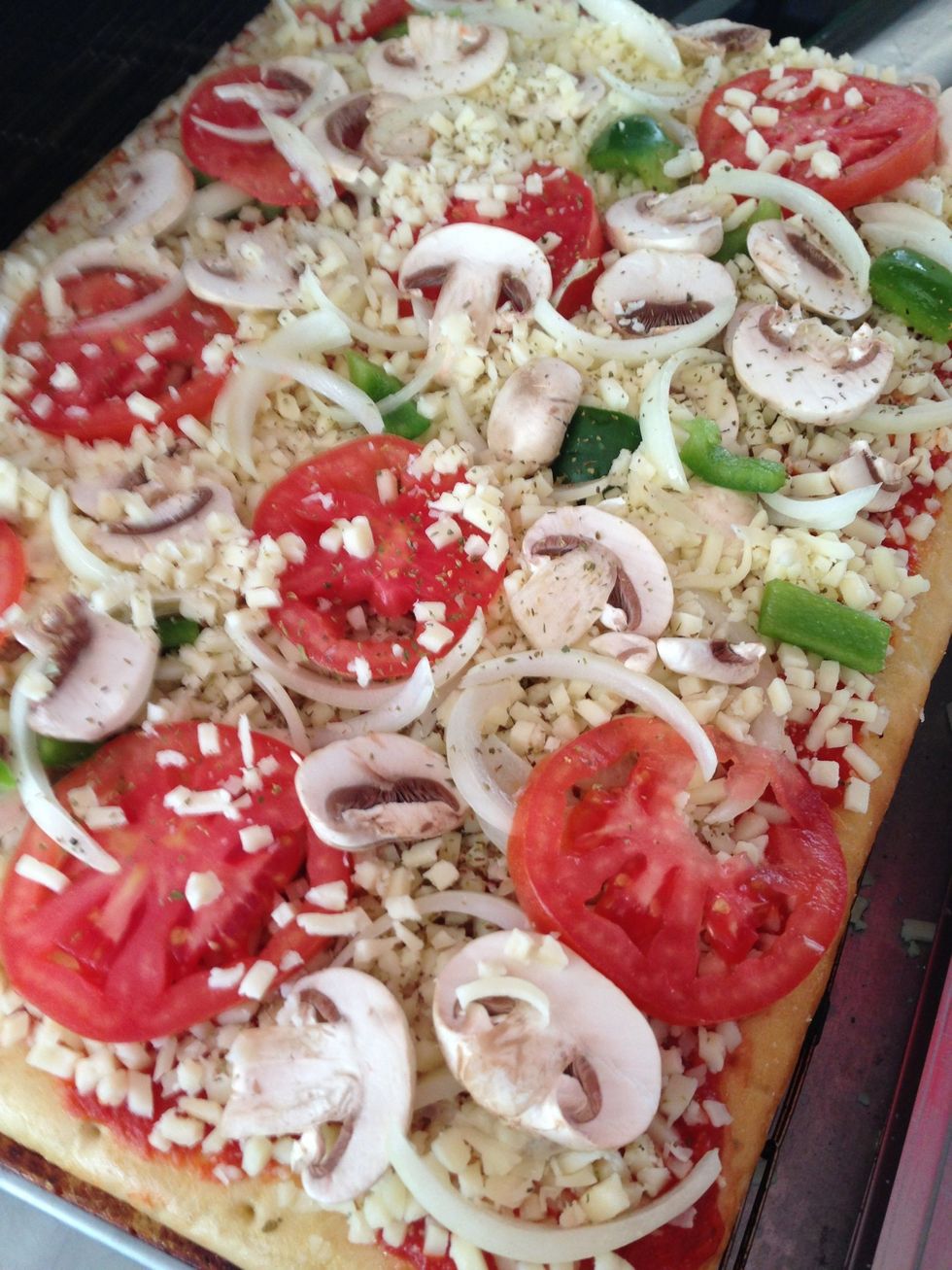 Place all the veggie strategically 😤 Remember: once you cut the onions, cook it right away! My mama said Onions absorb the bad things in the air.
Bake at 500 for 5-10 min and its ready 😄
Pizza Dough
Canola and olive oil blend
Granulated garlic
Pizza sauce
Greek cut oregano
Parmesan cheese
Mozarella cheese
Any pizza toppings (veggie or pepperoni)