How to quick & easy secret garden card w/graphic 45
Quick & Easy Secret Garden Card W/Graphic 45
20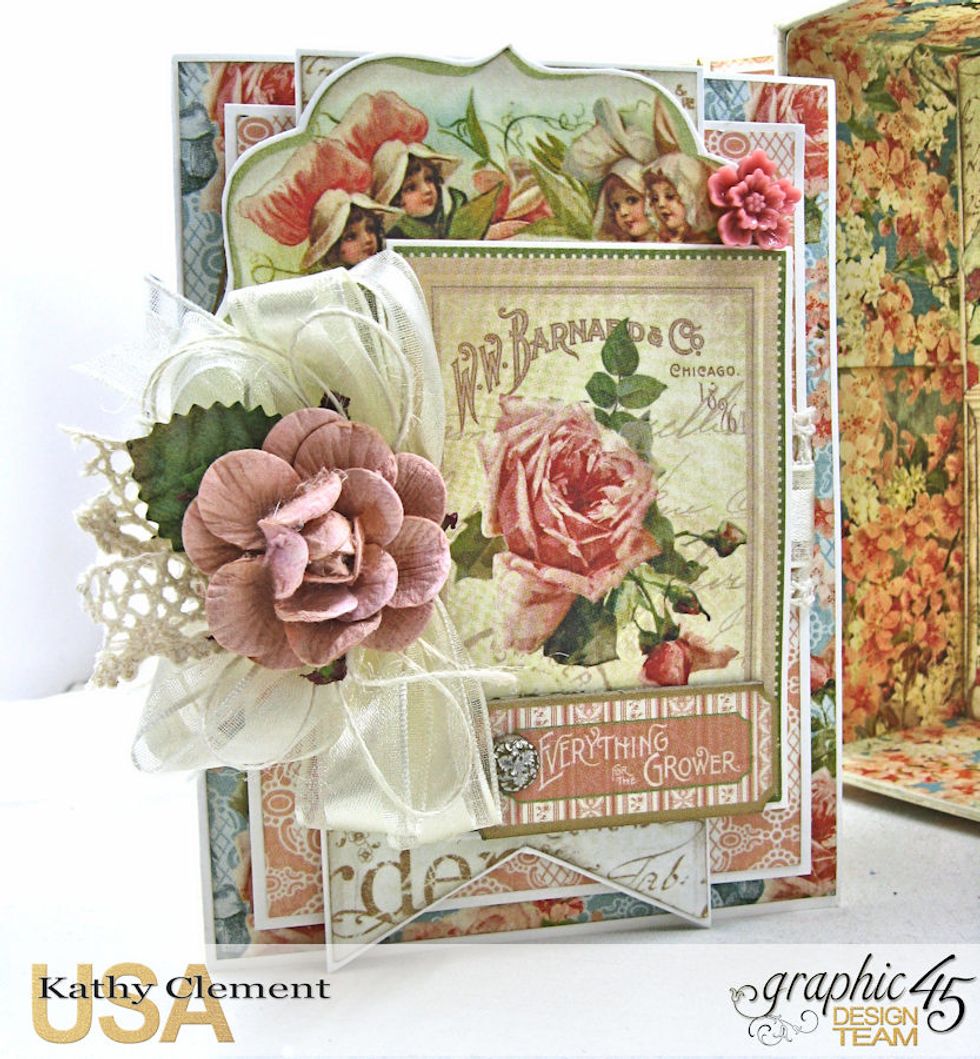 This side fold card measures 4.25" wide x 6" tall. Begin by creating a card base from cream or ivory cardstock. Note that all cut edges are inked with Pumice Stone Distress Ink.
Cut a rectangle of designer paper from the collection to measure 4 1/8" x 5 7/8".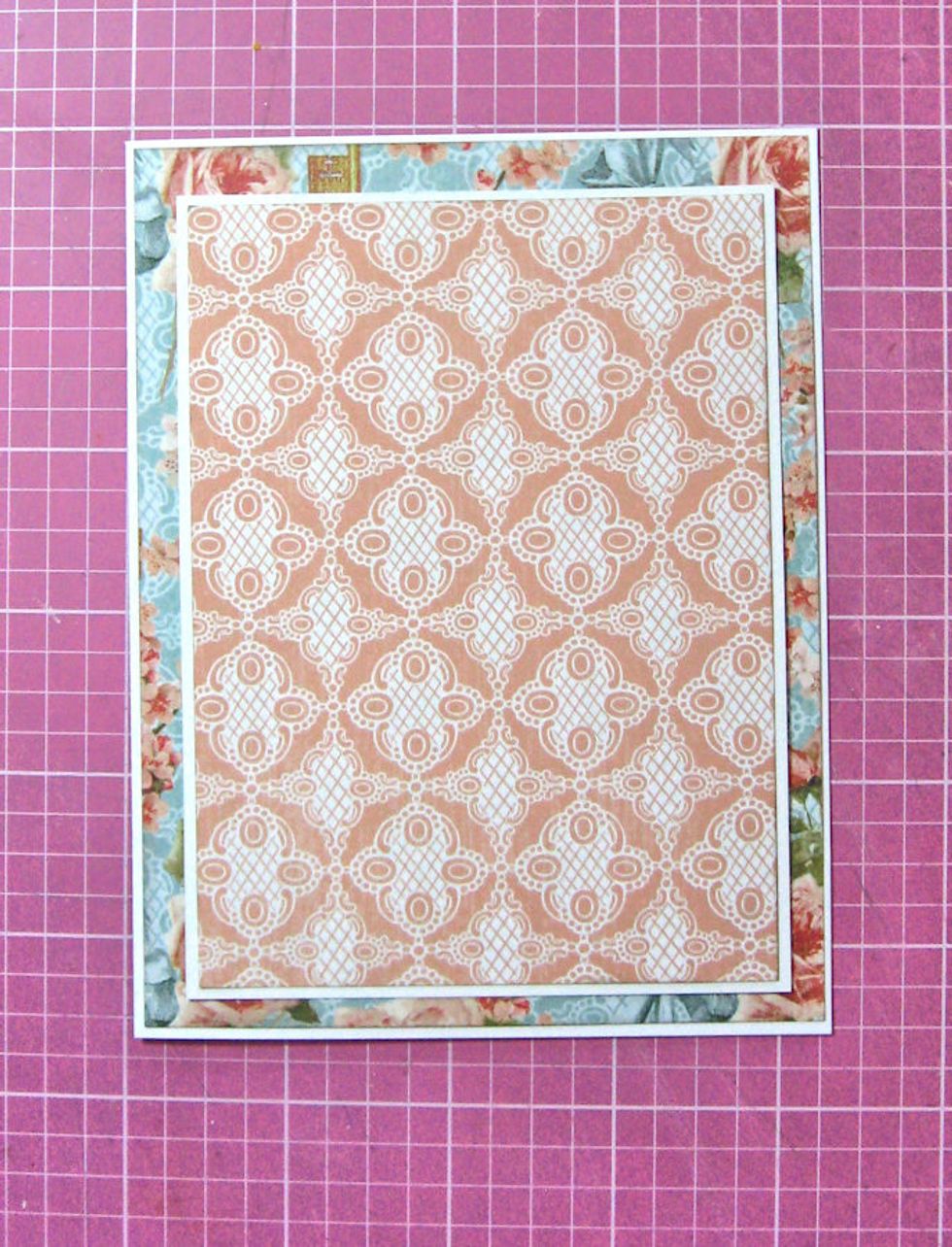 Cut pink patterned paper to measure 3.5" x 4.75". Mat on cream cardstock. Do not glue onto the card base yet.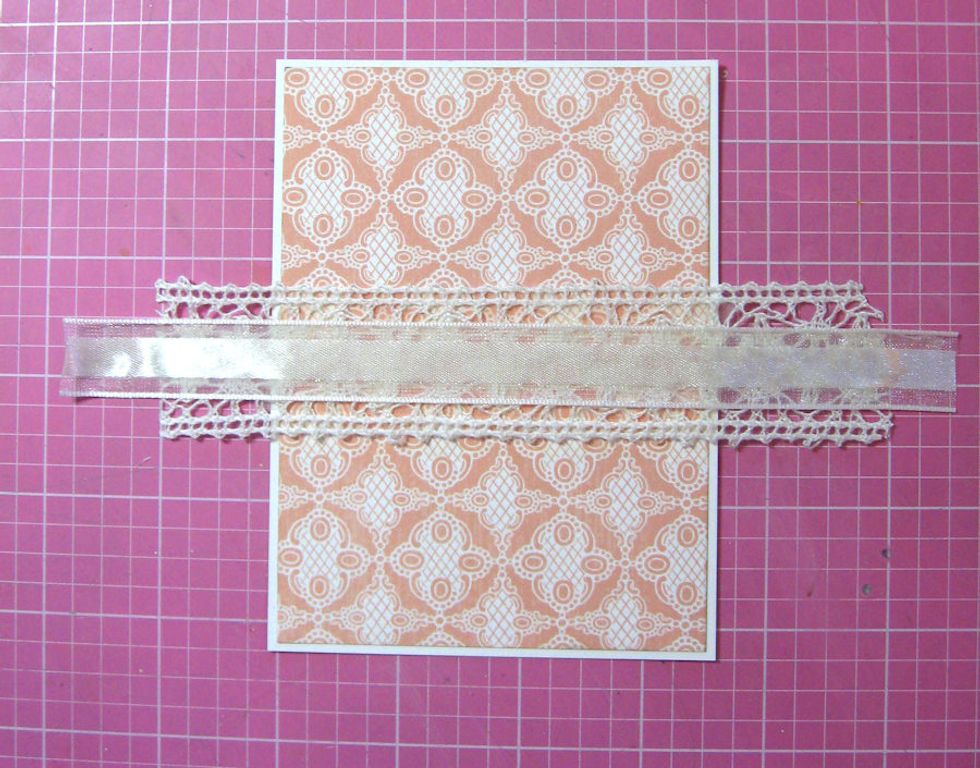 Use Scor-Tape to attach 1.5" wide crochet lace to pink panel. Let the edges run over so that the lace can be tucked behind card panel for neat appearance. Top with Ivory satin ribbon.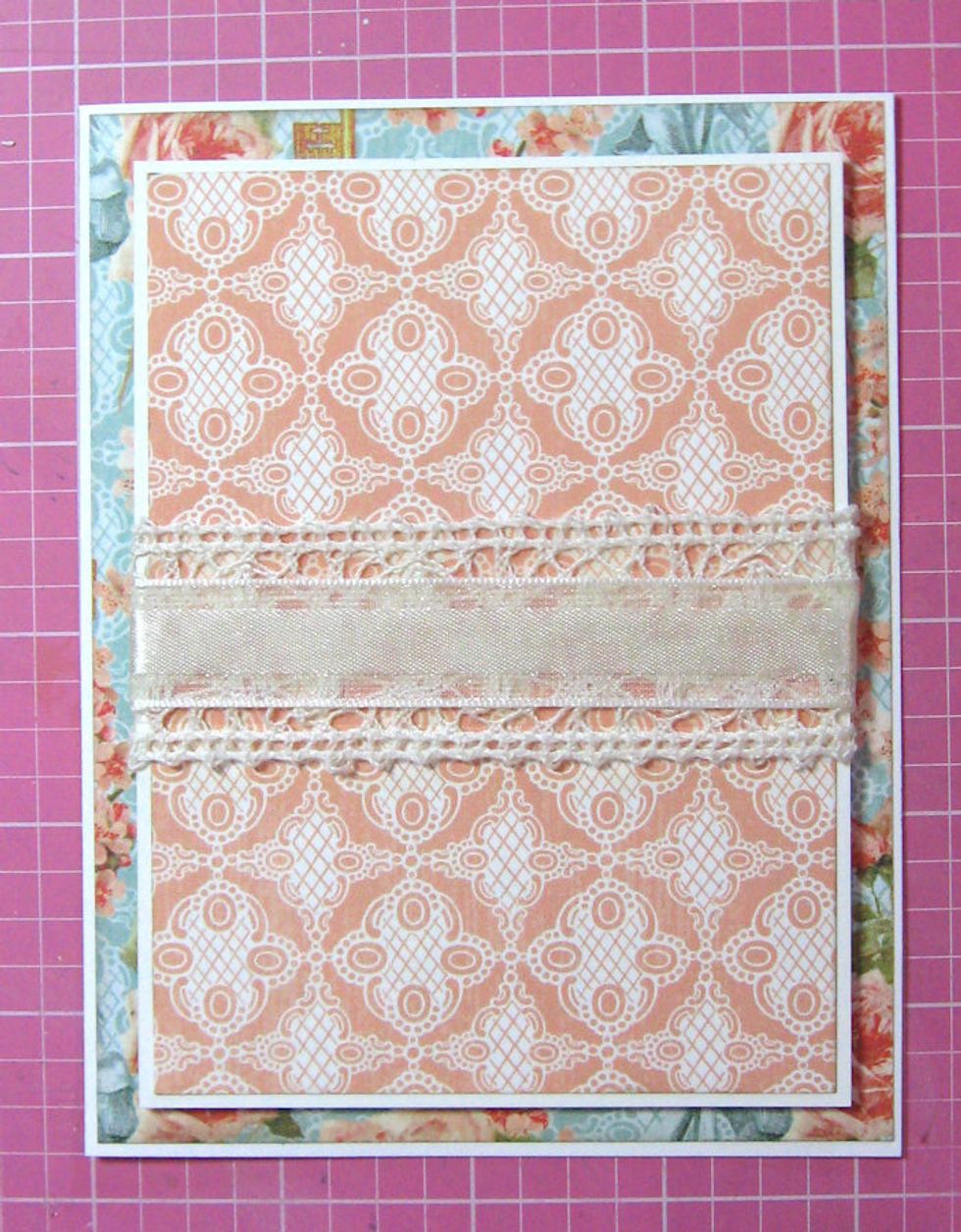 Tuck ribbon ends behind panel. Center pink panel on card base and glue down.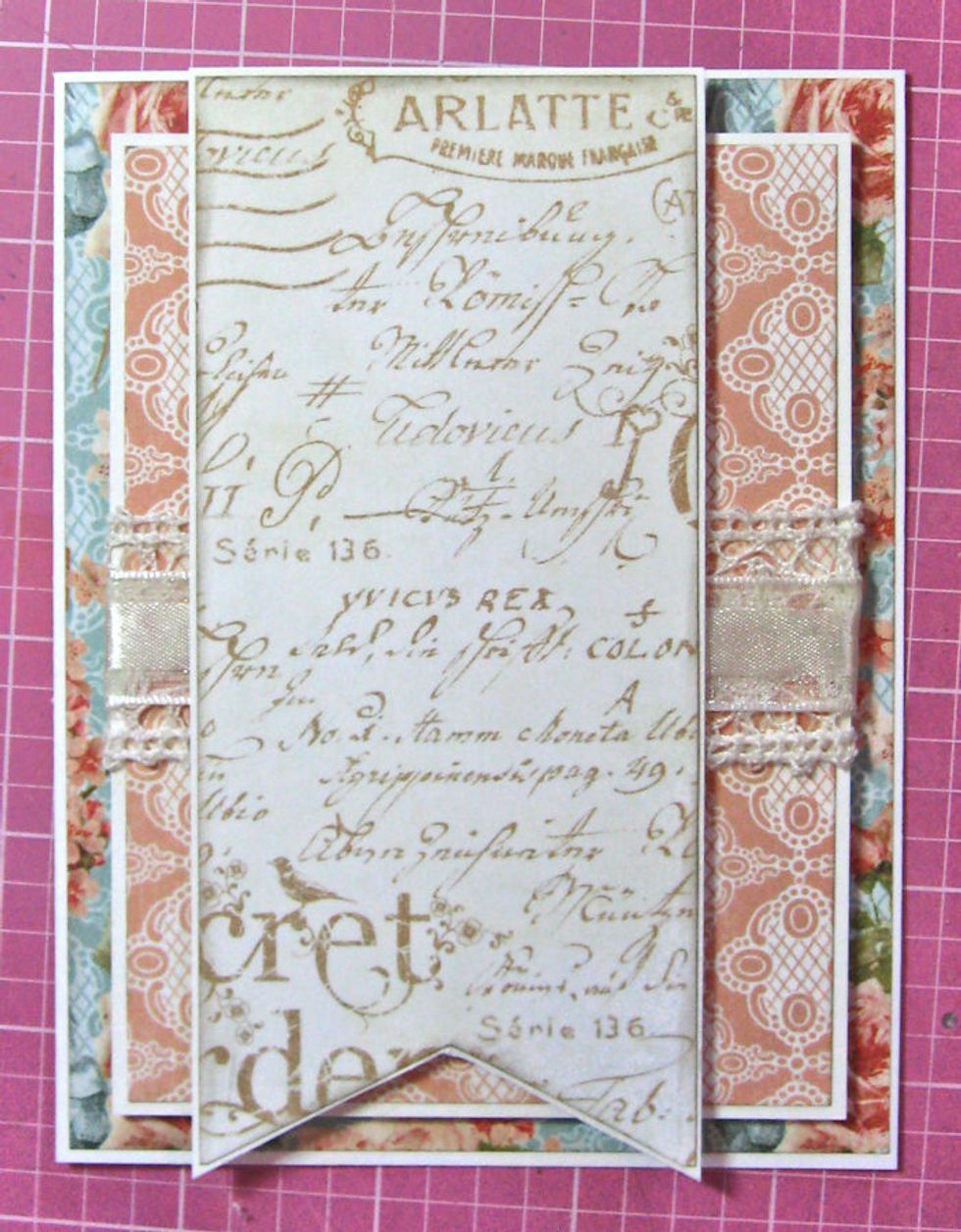 Cut a rectangle of the script paper to measure 2 3/8" x 5 1/2". Cut a banner flag on one end. Mat on Ivory cardstock and glue about 1/2" from the left edge of the pink panel as seen here.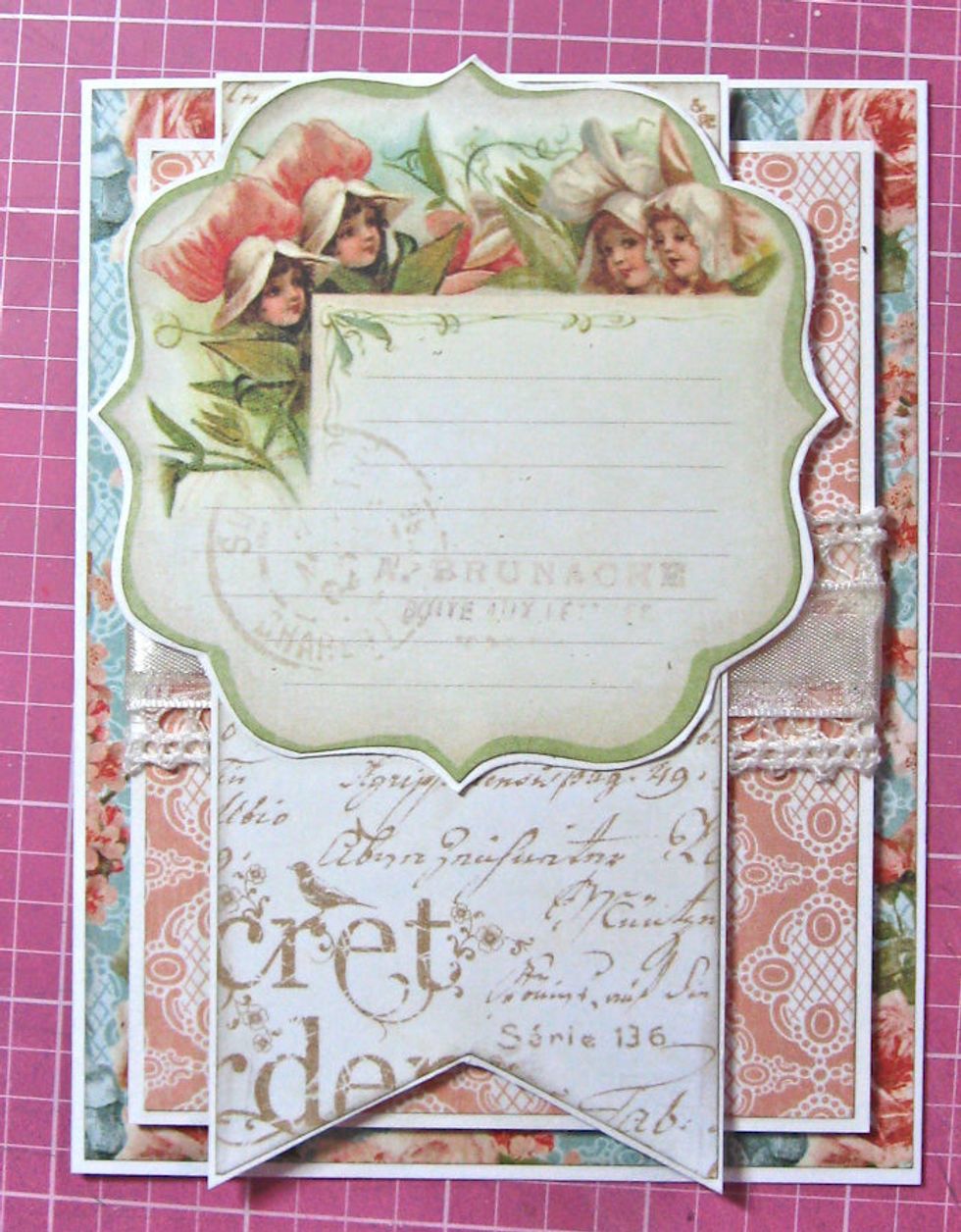 Fussy cut this image from the paper collection and mat on ivory cardstock. Glue in place as shown.
Trim the rose image and mat on ivory cardstock. Glue in place using foam dimensionals.
Tie a triple loop bow from ivory satin and glue in place with hot glue.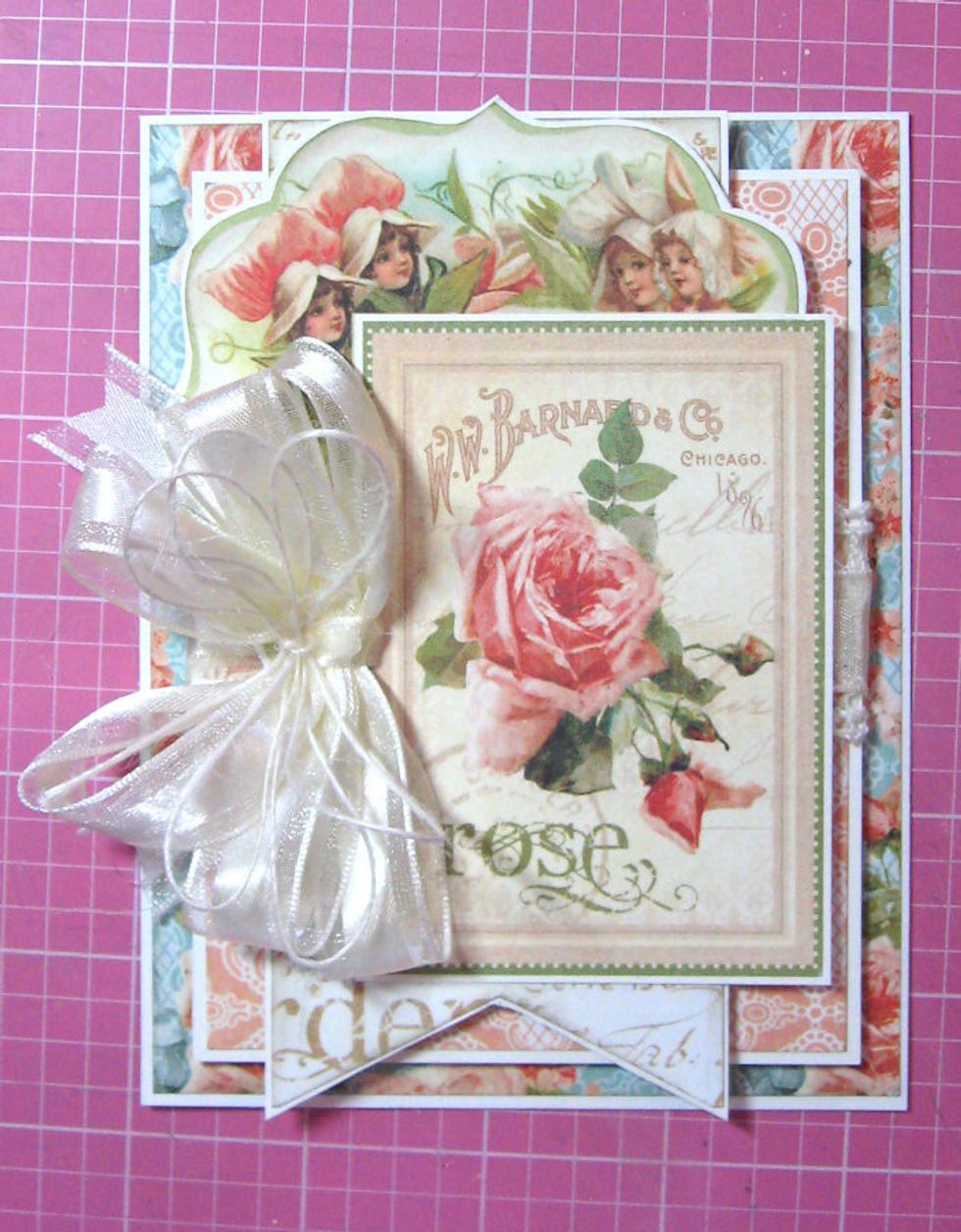 Create a loopy bow with ivory burlap string and glue on top of the first bow.
Glue a snippet of crochet lace on top of bow cluster.
Top with a Petaloo Garden Rosette and leaf.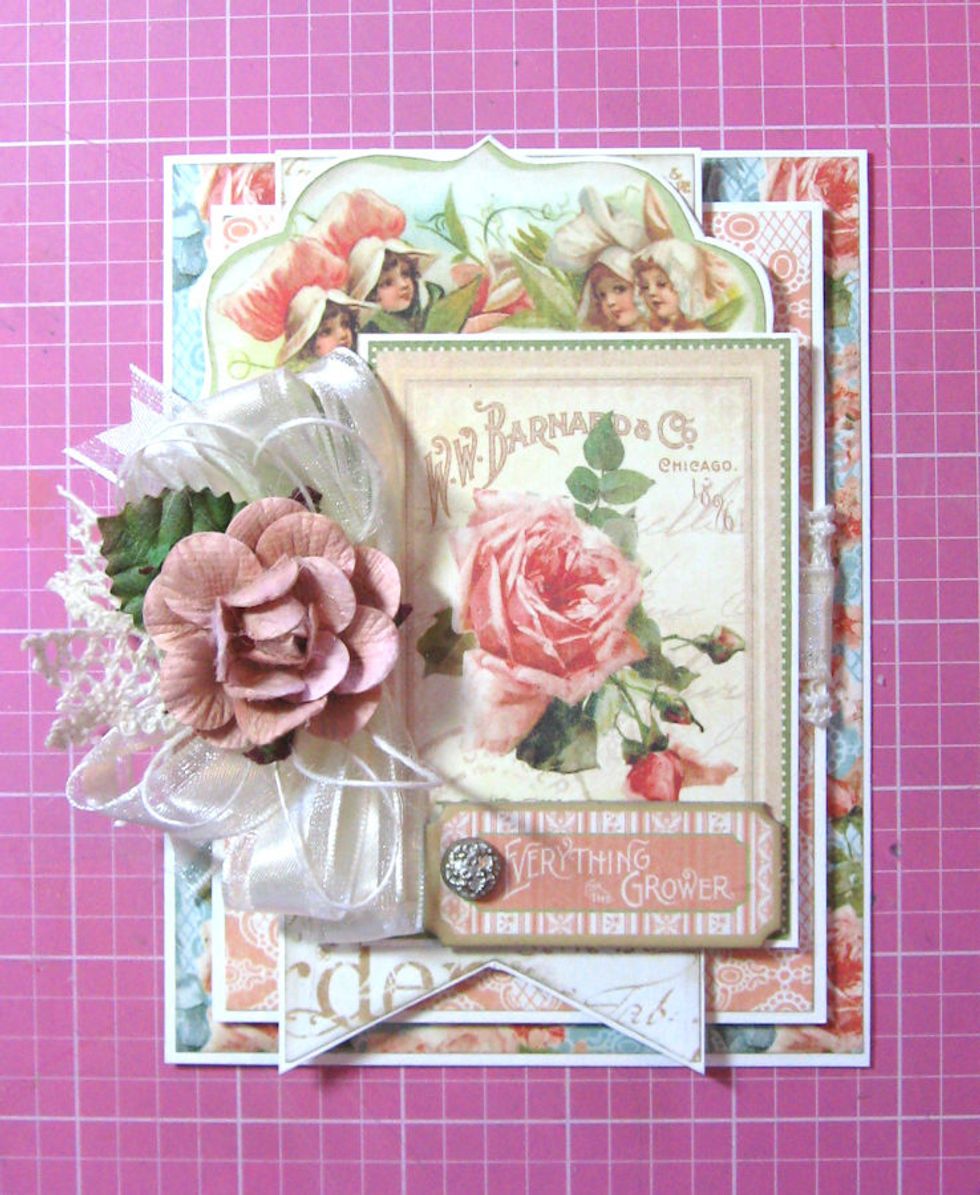 Finally, insert a G45 Staples Ornate Shabby Chic Metal Brad into the chipboard and attach to card front using foam dimensionals. Now your card is finished!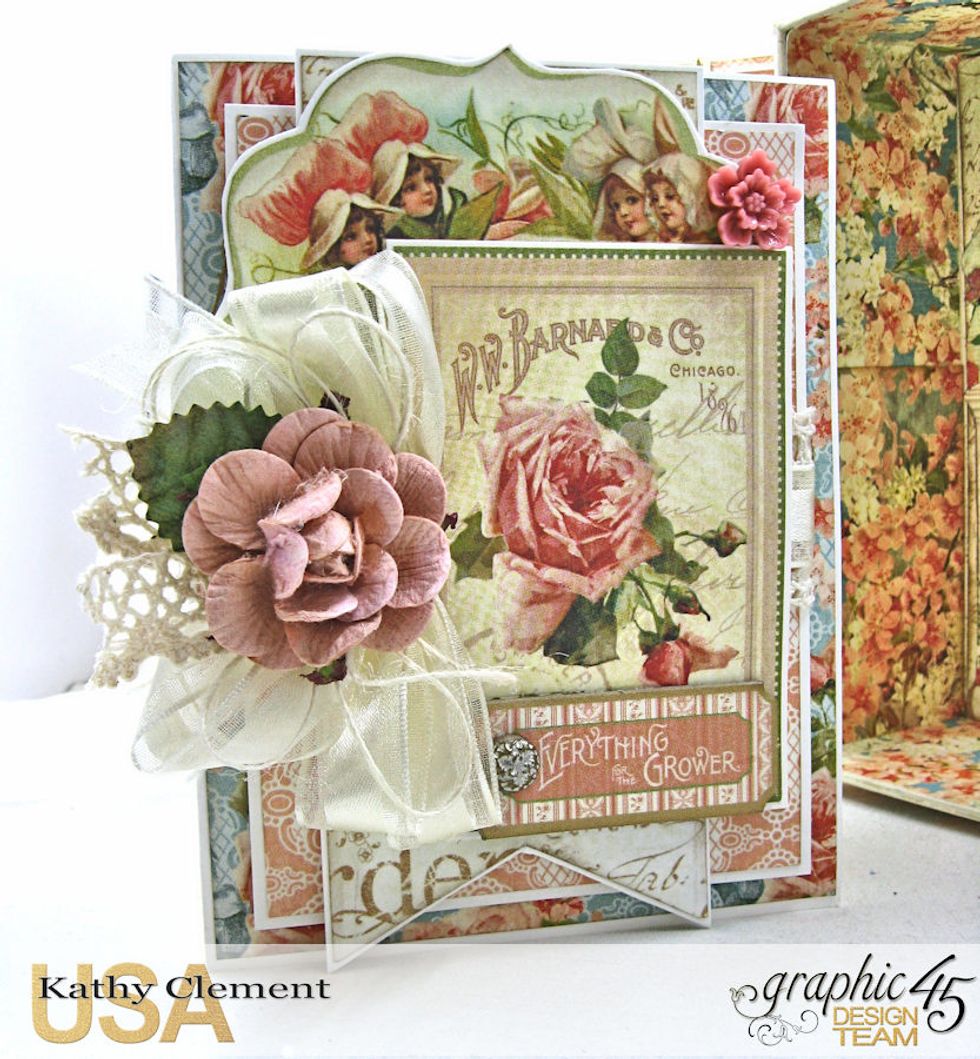 Thank you for joining me here today! I hope I've shared some things that will help you in your own card making. I'd love to hear from you in the comment section below!
Graphic 45 Secret Garden Deluxe Collector Edition
G45 Shabby Chic Ornate Metal Brads
Petaloo Large Garden Rosette, Spice
Crochet Lace
Satin Ribbon
Burlap String
foam dimensionals
stick pin
Kathy Clement
I'm a wife, a mom and a Nana who loves to play with paper. Married for 40 years, I am a full time designer, life long learner, and pretty darn good cook.