Put Your Vision X Shoe Kit on From Liquidemotions
8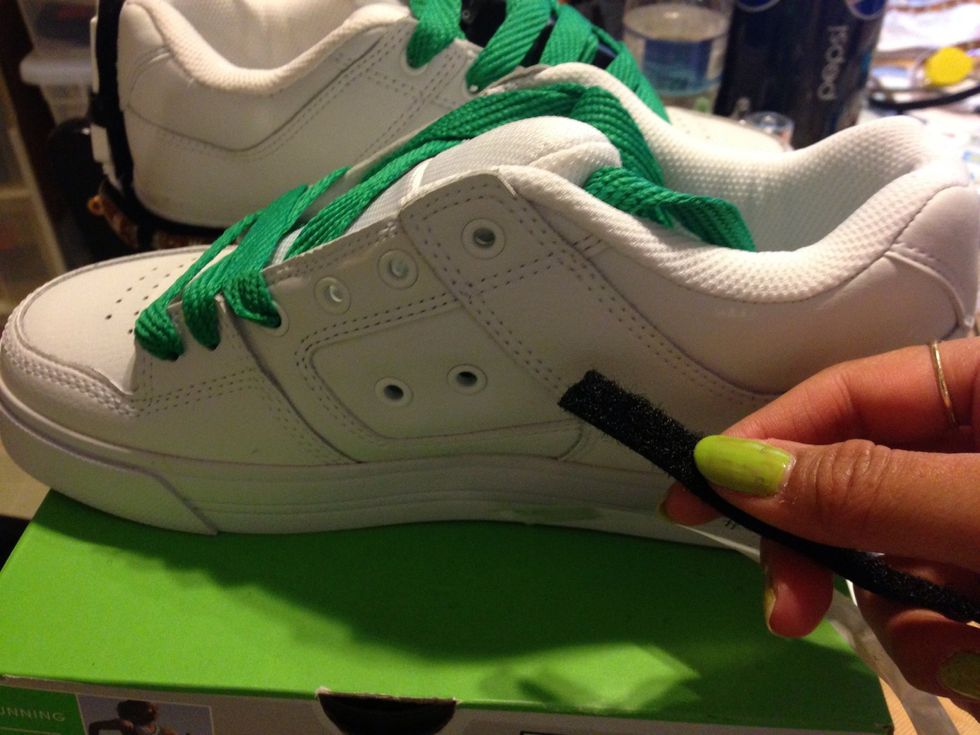 The shoes i picked are DC. Take the velcro that came with your vision x shoe kit and peel it. This should be the soft side. Were going to follow the line shown on the sole bottom and firmly press it
As shown keep following until the entire shoe is aligned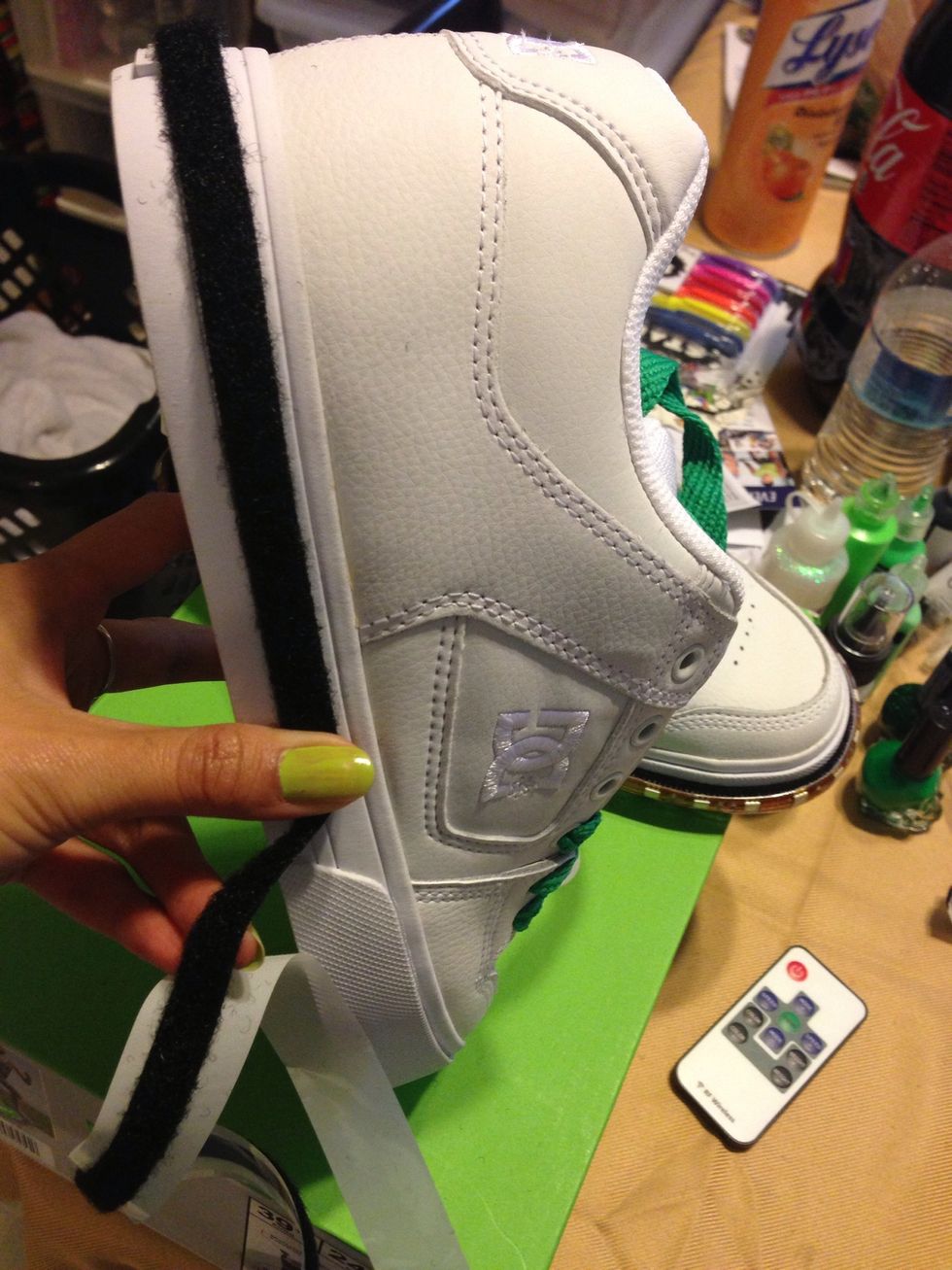 Keep going :)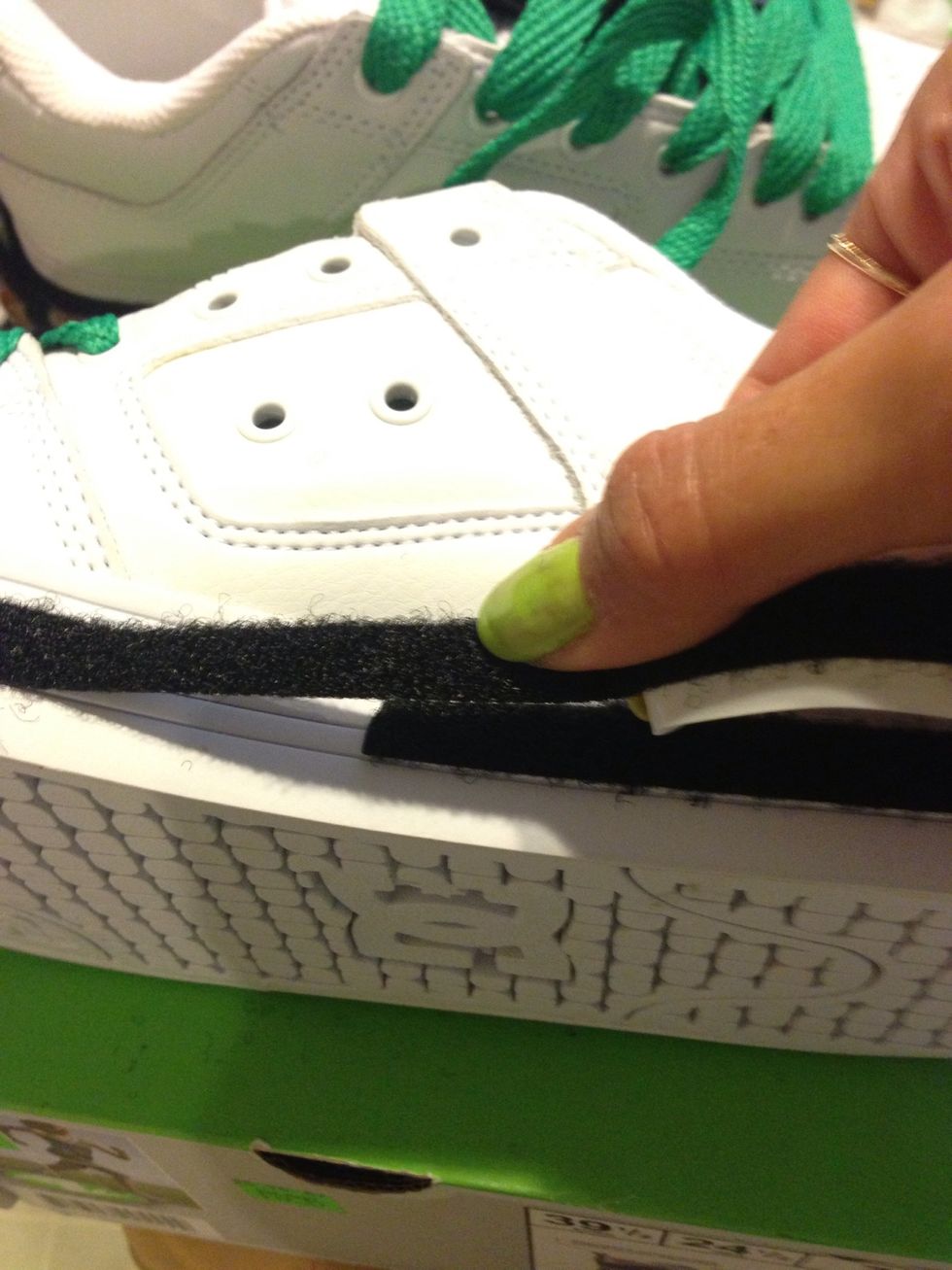 When u get to the end, i went ahead and over lapped it a lil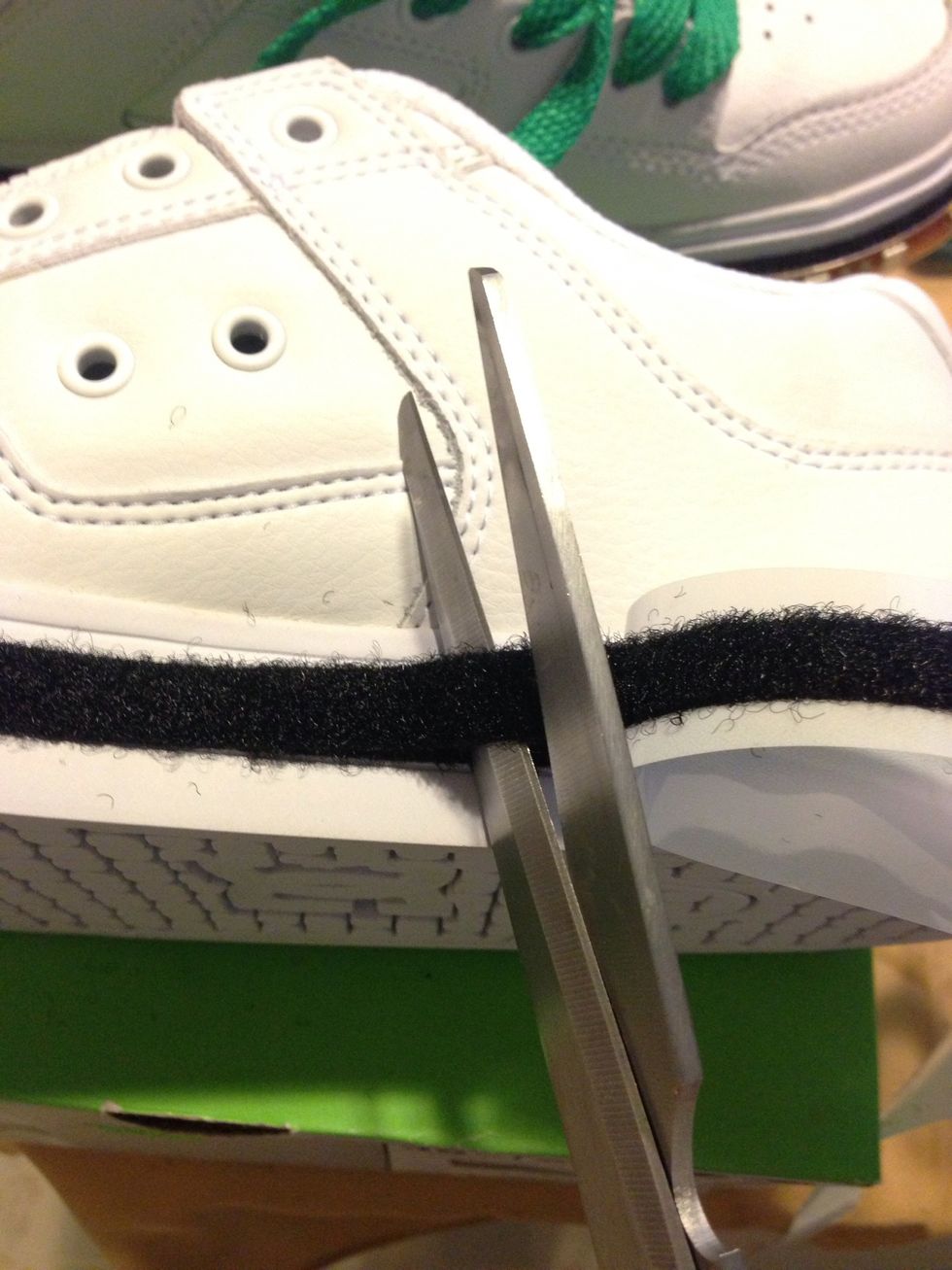 Cut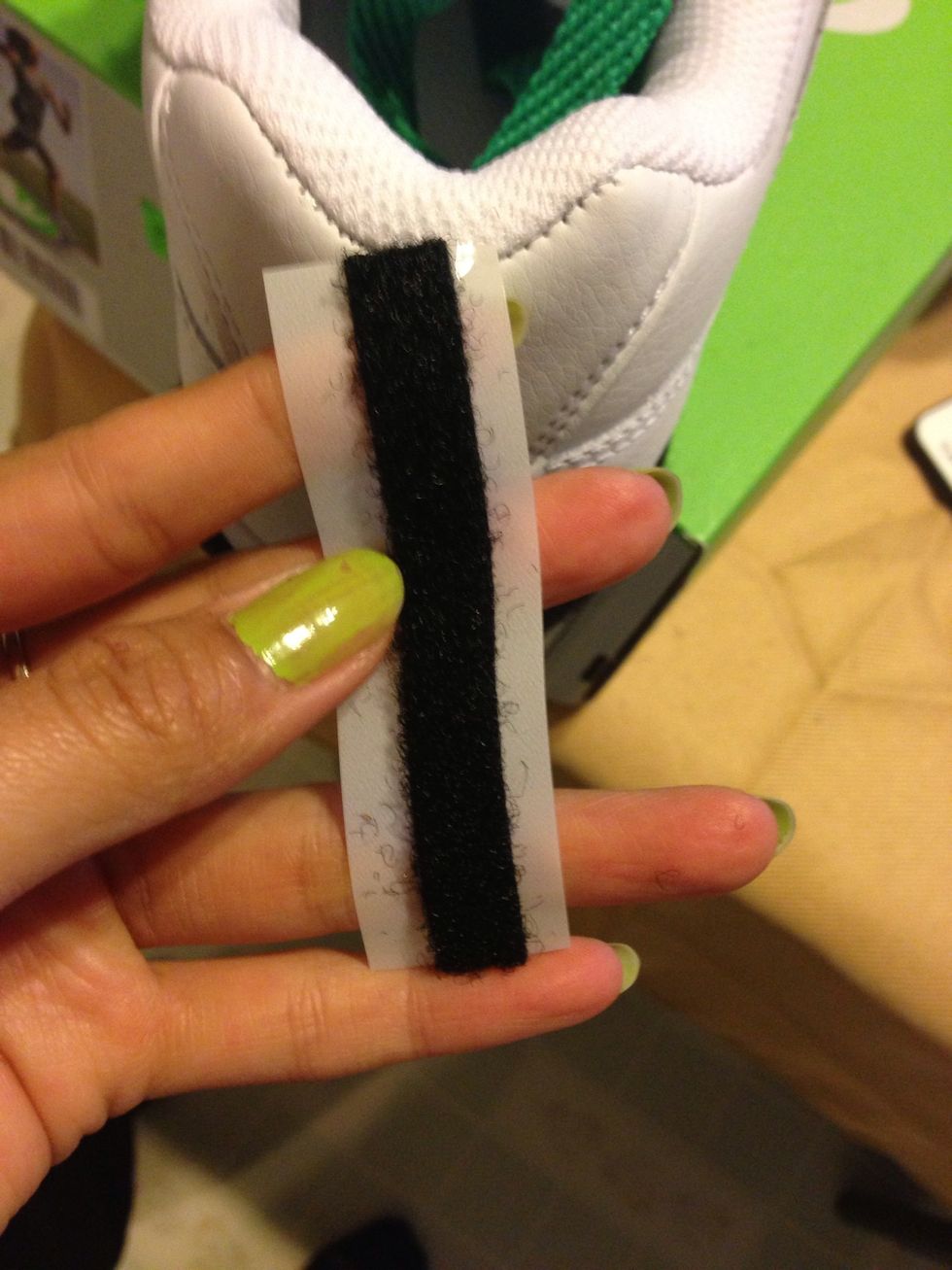 Take your small piece or cut a small piece for the heel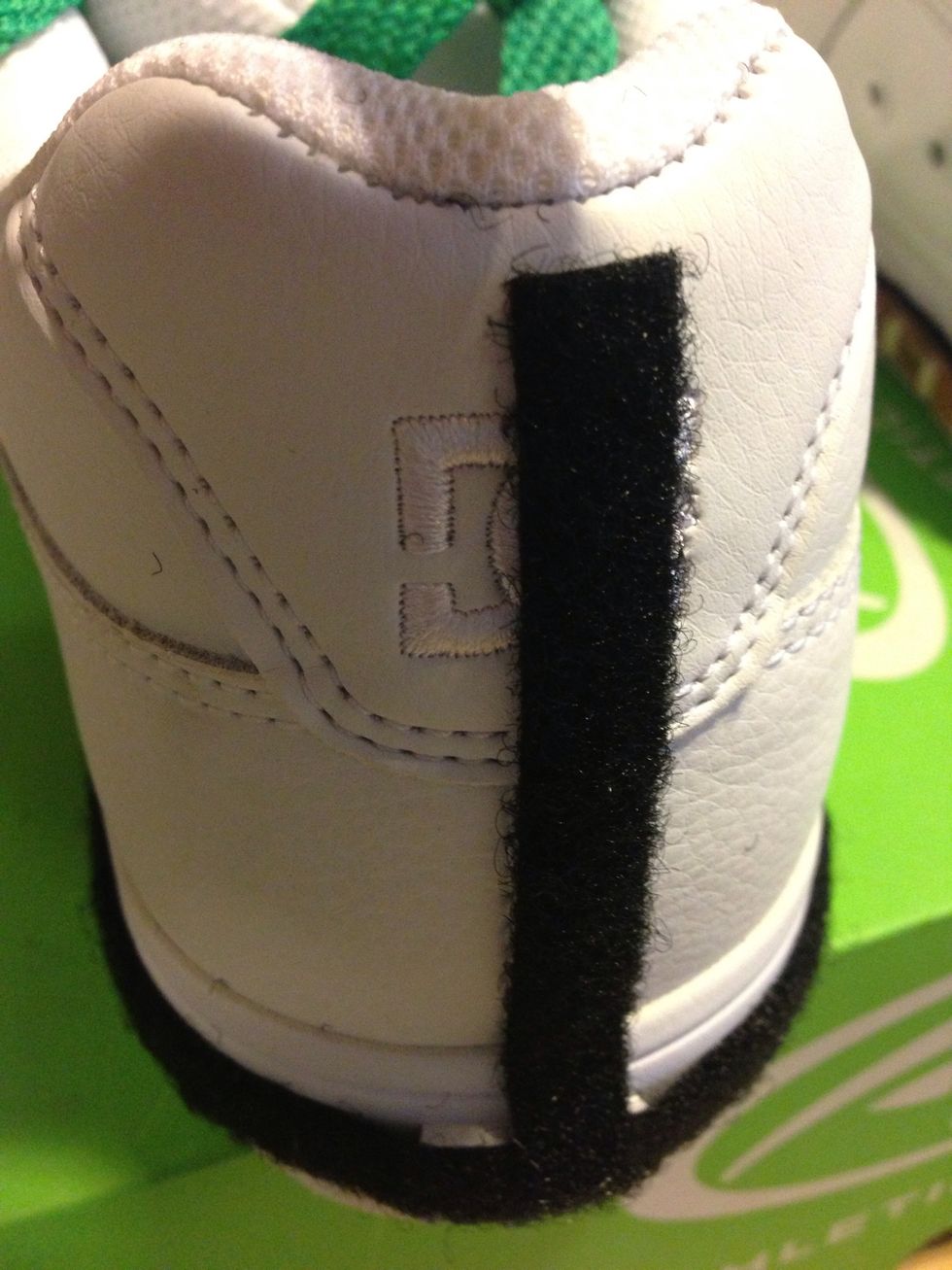 Place the small strip on the back heel like so
This is where your led controller is going to be placed and press firmly down so that it stays in place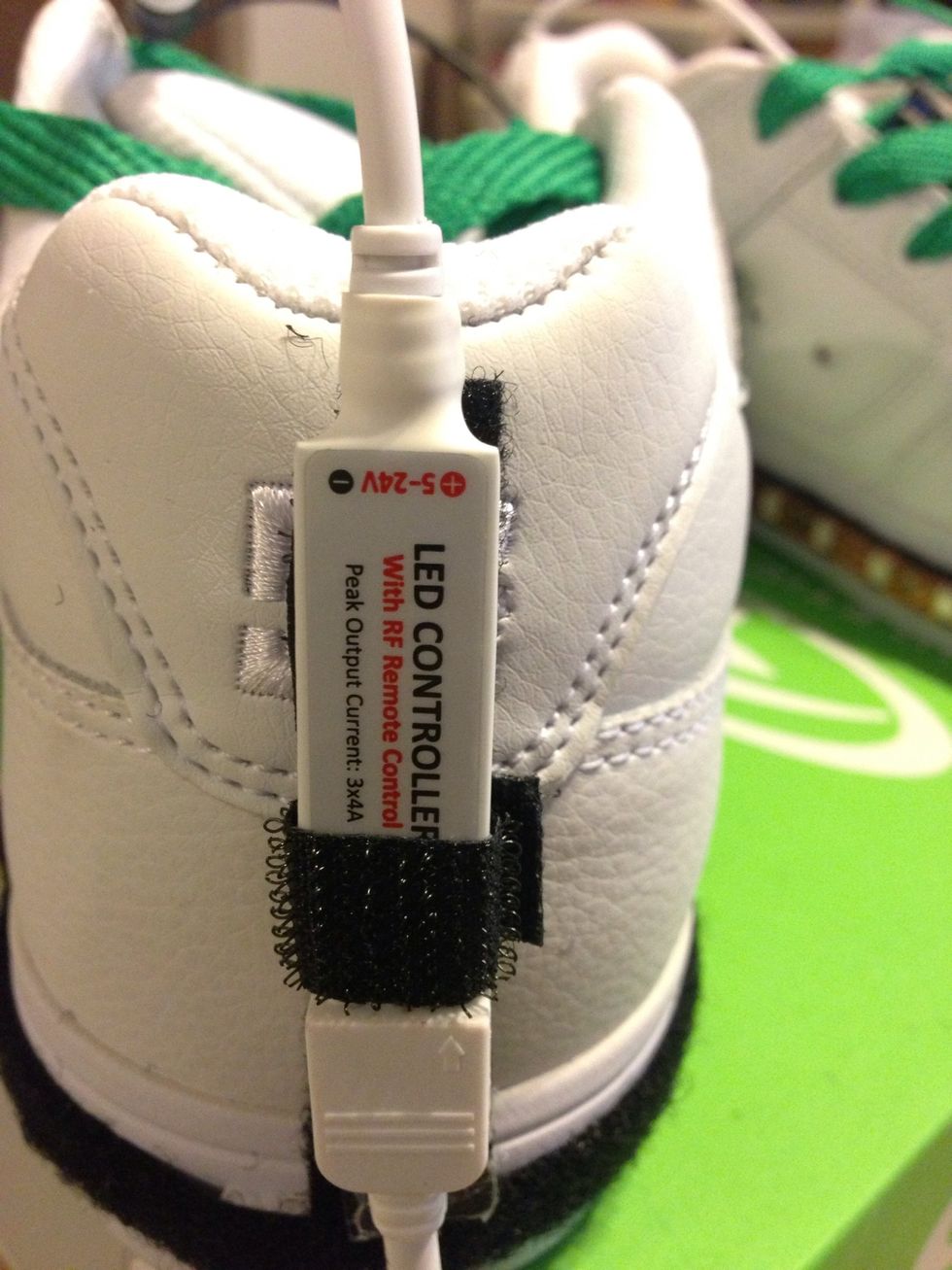 Ta da ! Now time to put on the leds
Overlap the velcro with your vision x strip. The strip should already have the hook side attached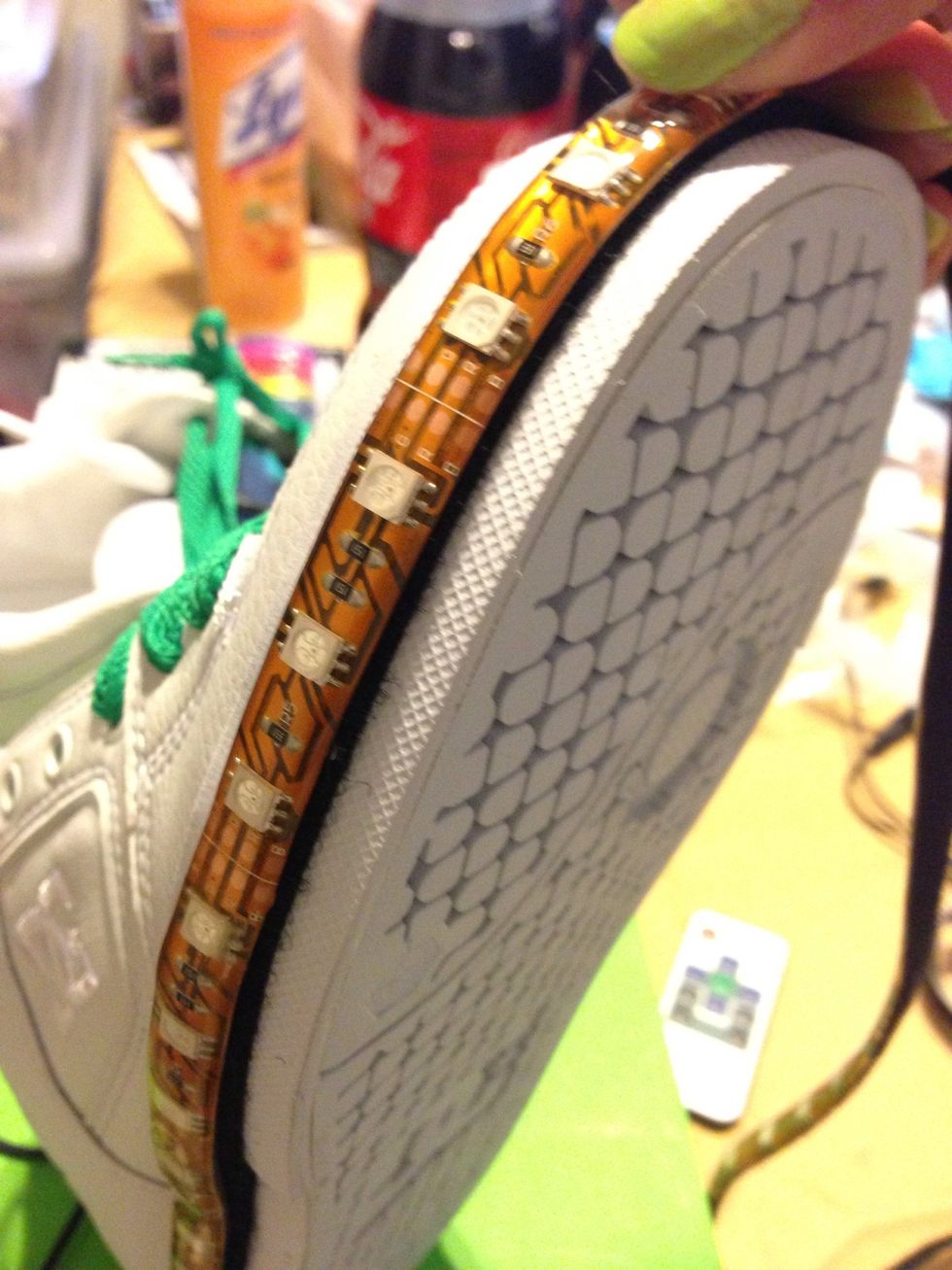 Keep following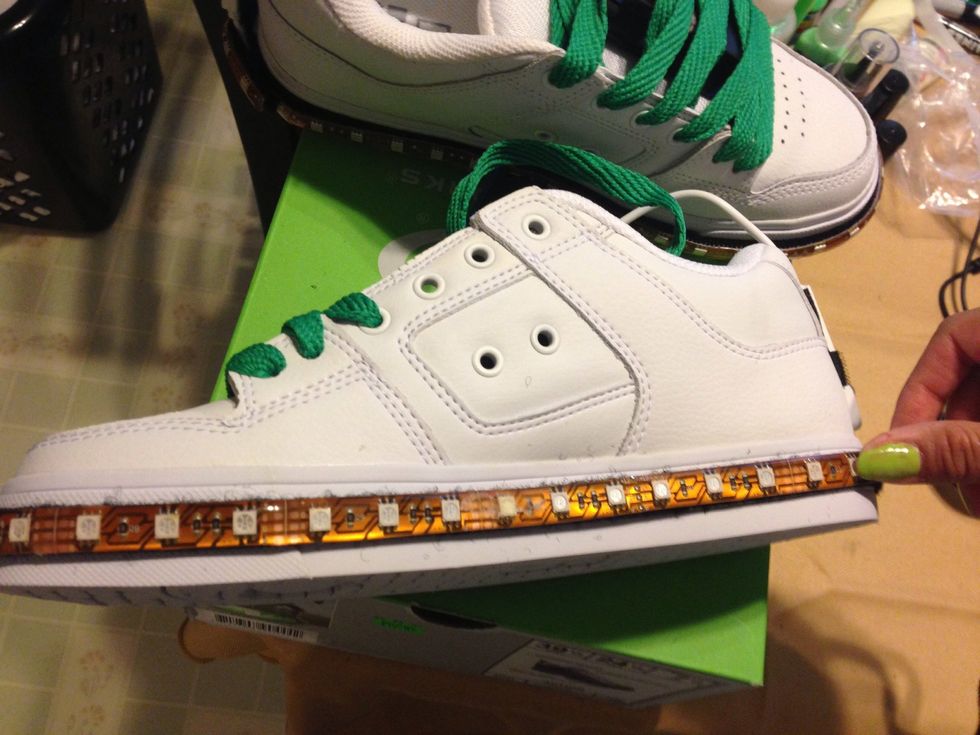 Side view of the inside part of the shoe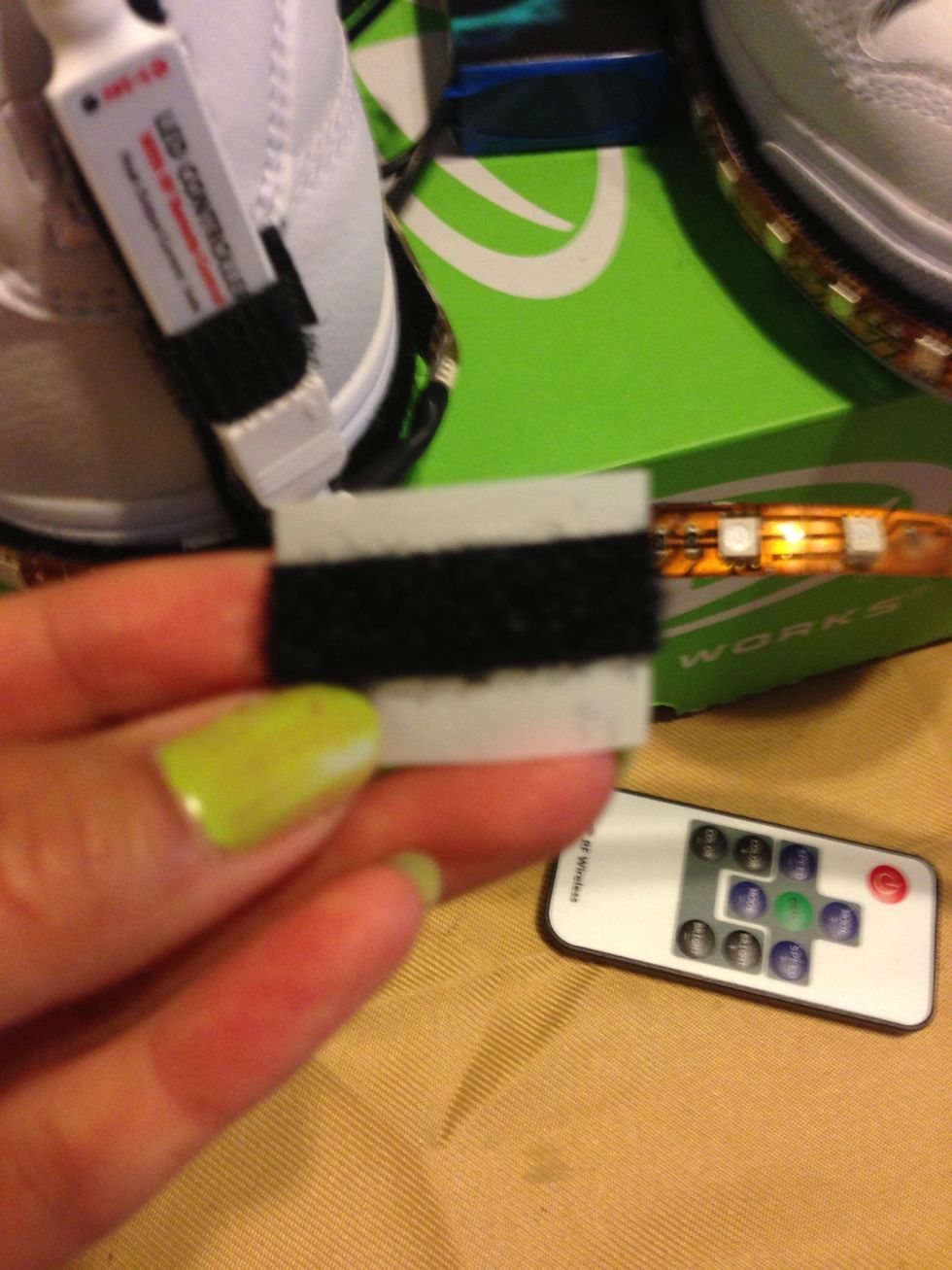 I wanted it to stay more firmly on, cut another smaller strip of velcro
Place it over the led controller wire and have the led connect to the end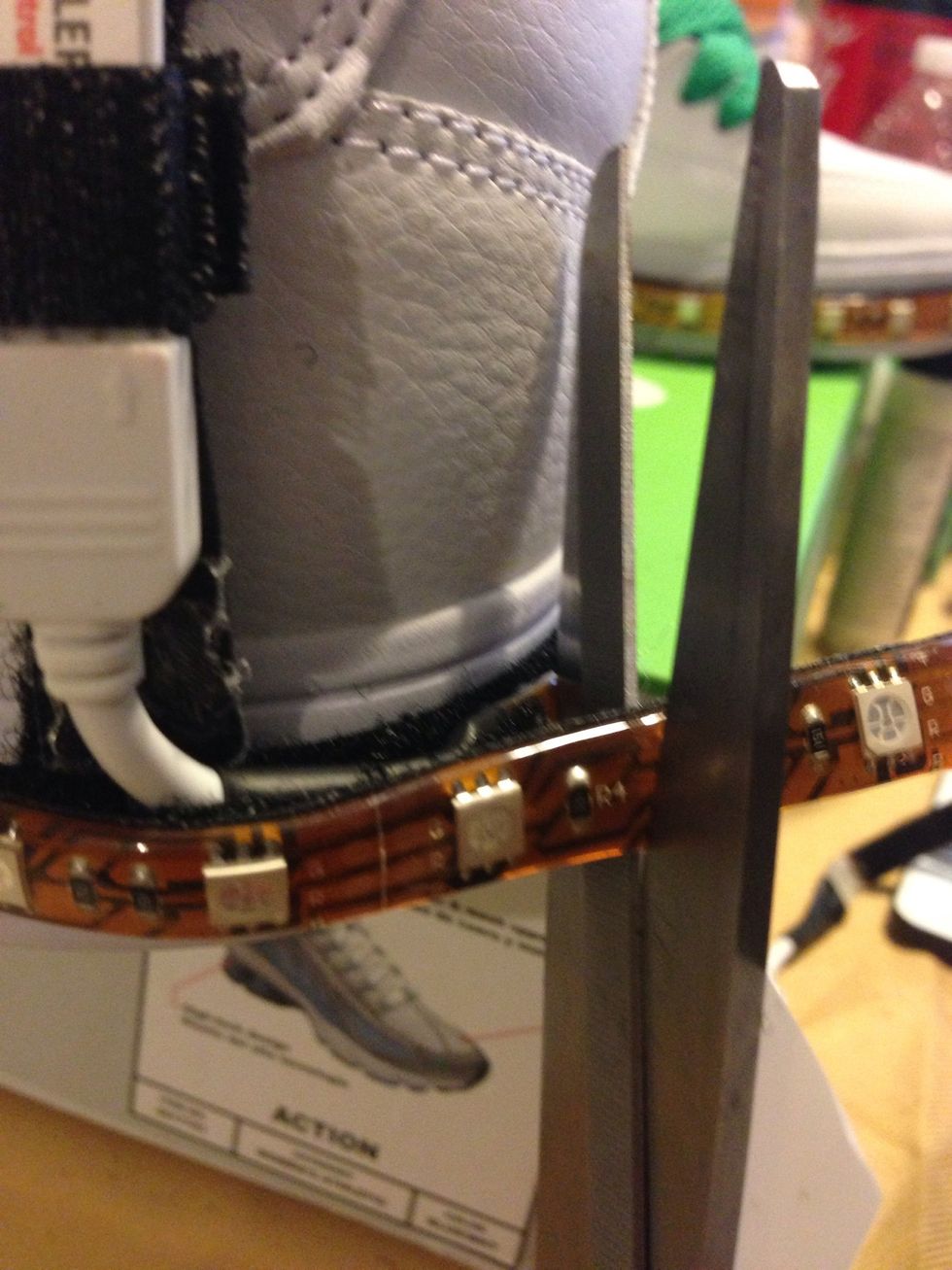 After you attached the led now we cut the strip. Carefully see where i cut it at (its not on a white box led its just the wire it will still work)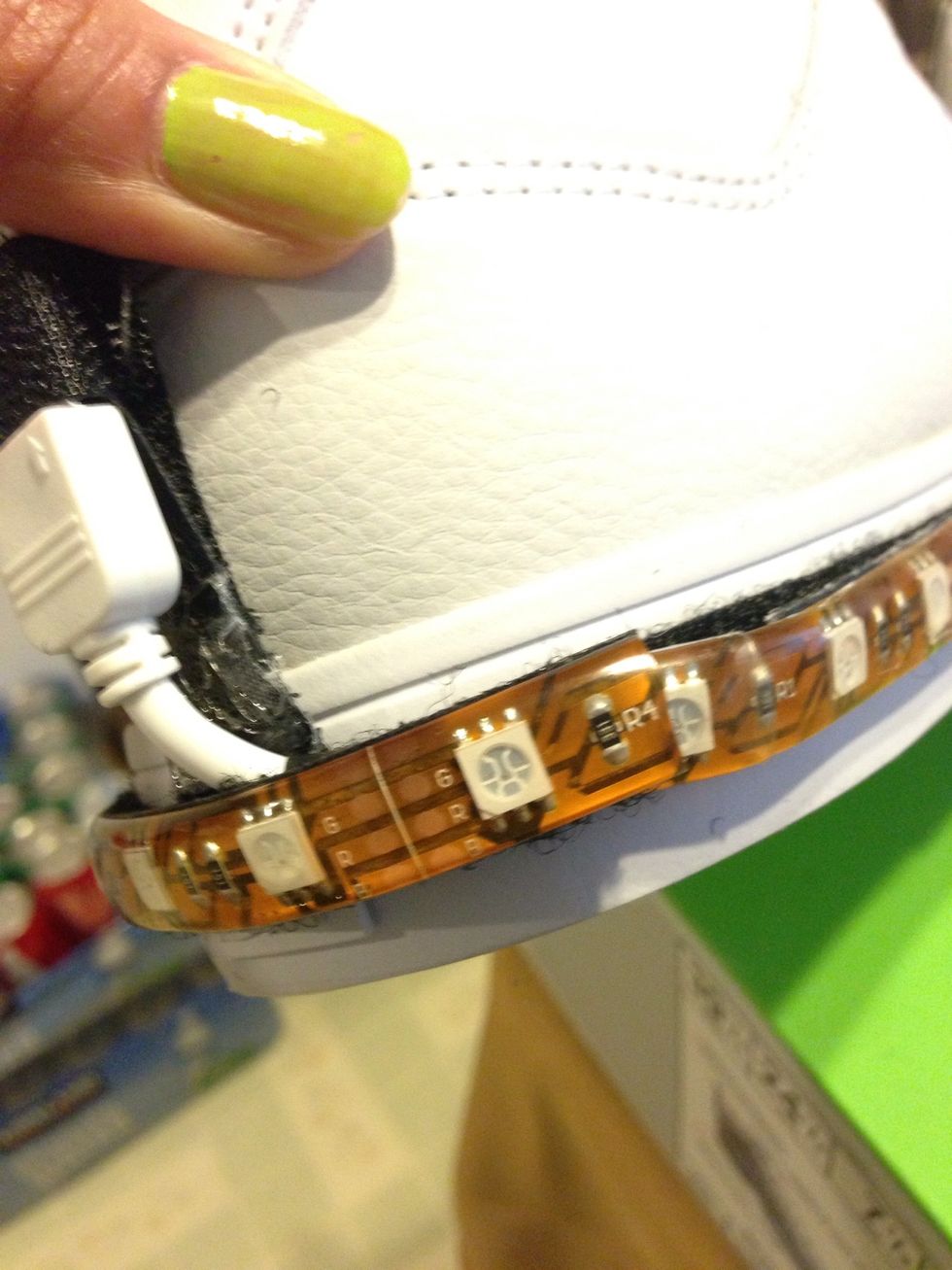 Should look like this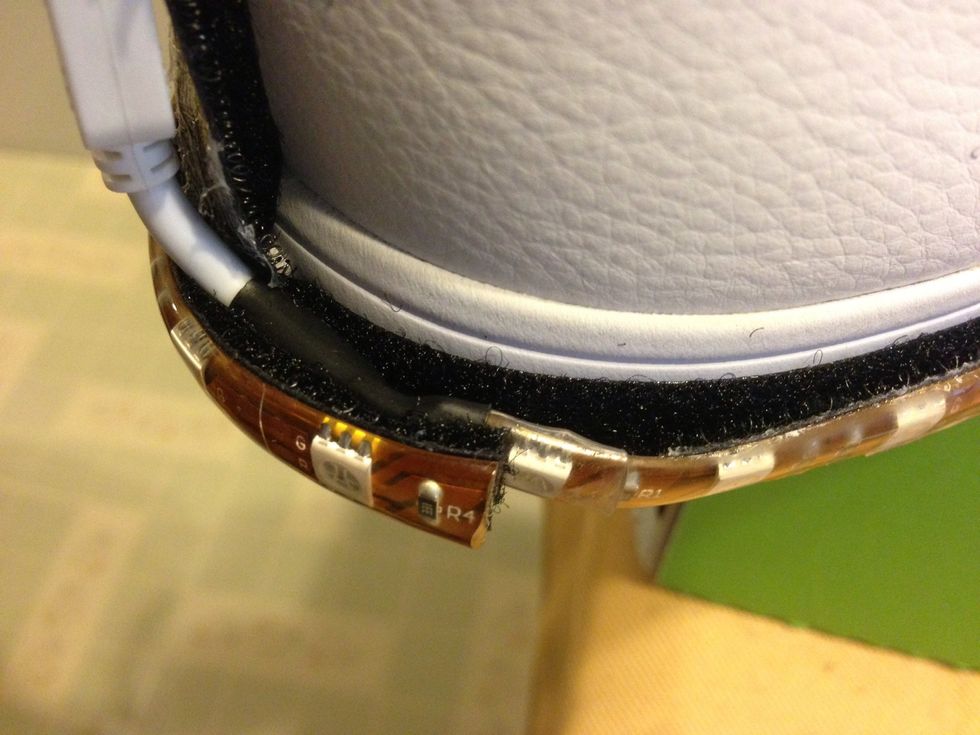 Side view
Now the tricky part. I bought different color laces. Time to insert the battery (rechargeable ! )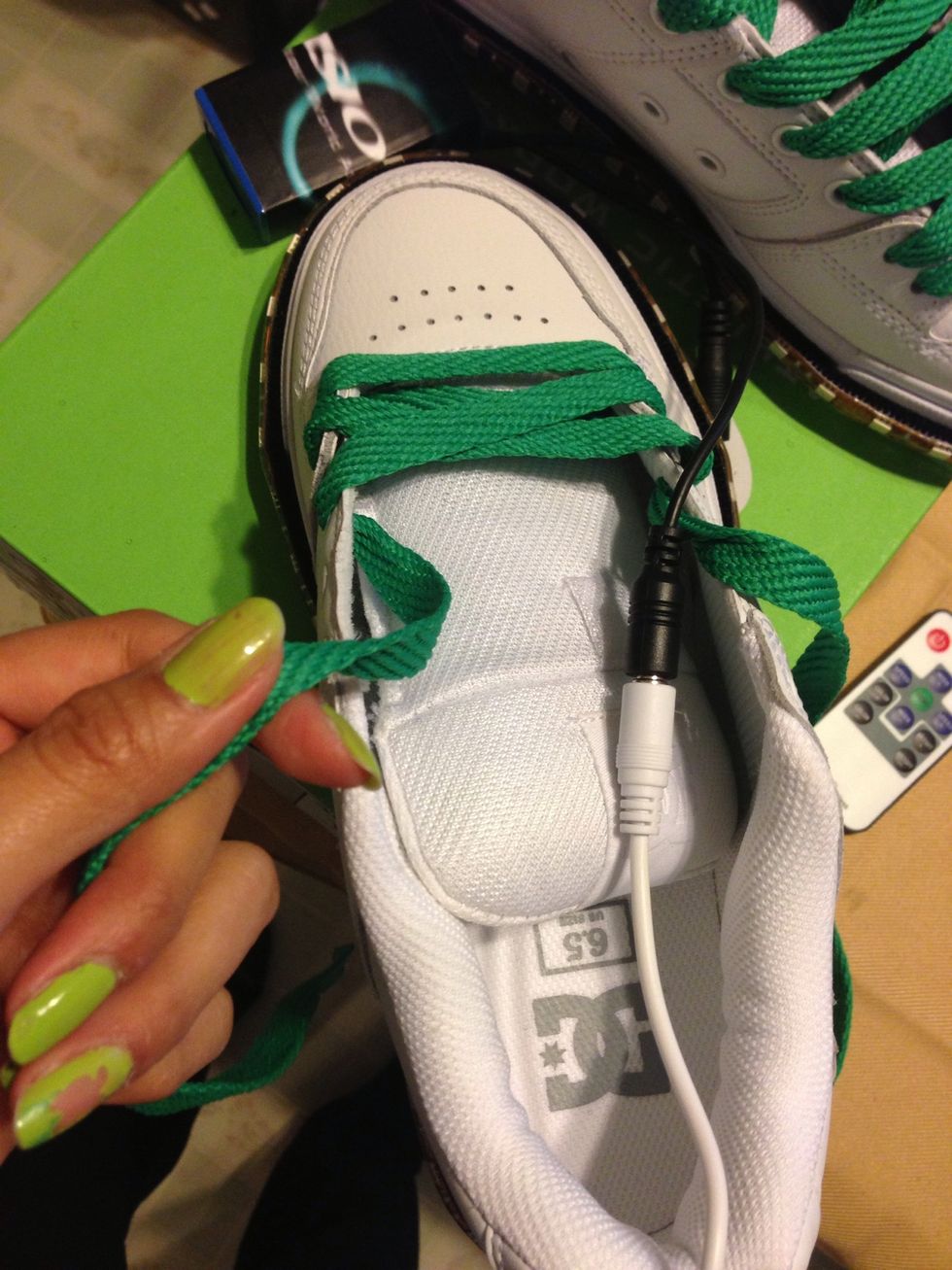 Place the battery on top of the shoes tongue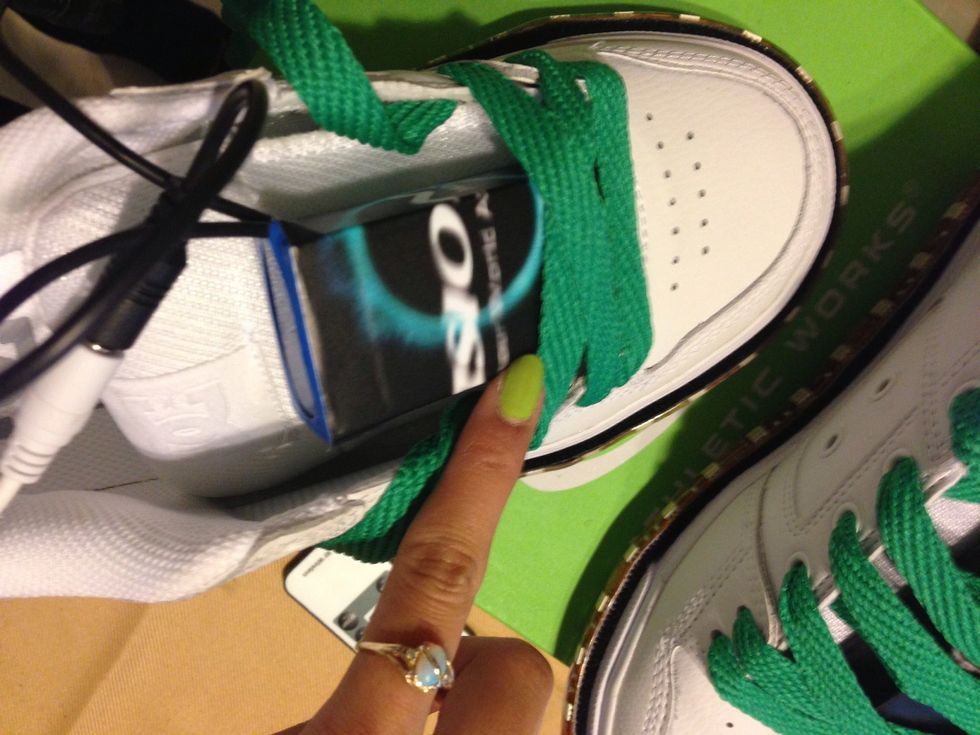 Im going to make sure tongue is still able to fit my foot inside. As we put the battery on top, were going to weave the shoe laces over it so that it stays in place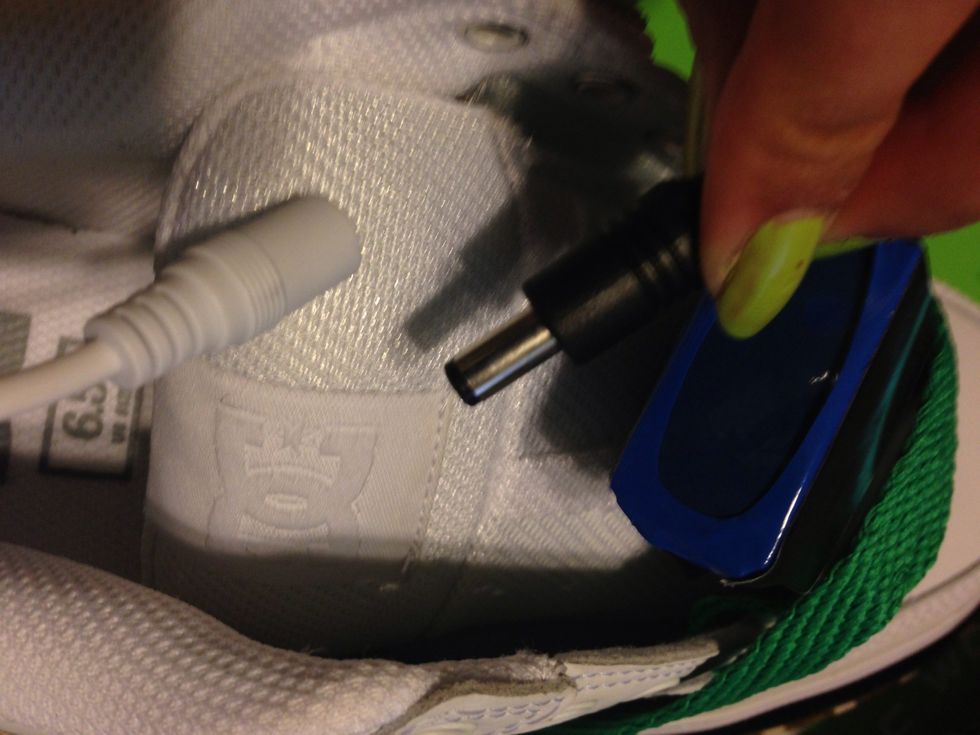 Also dont forget to check that its connected to the led controller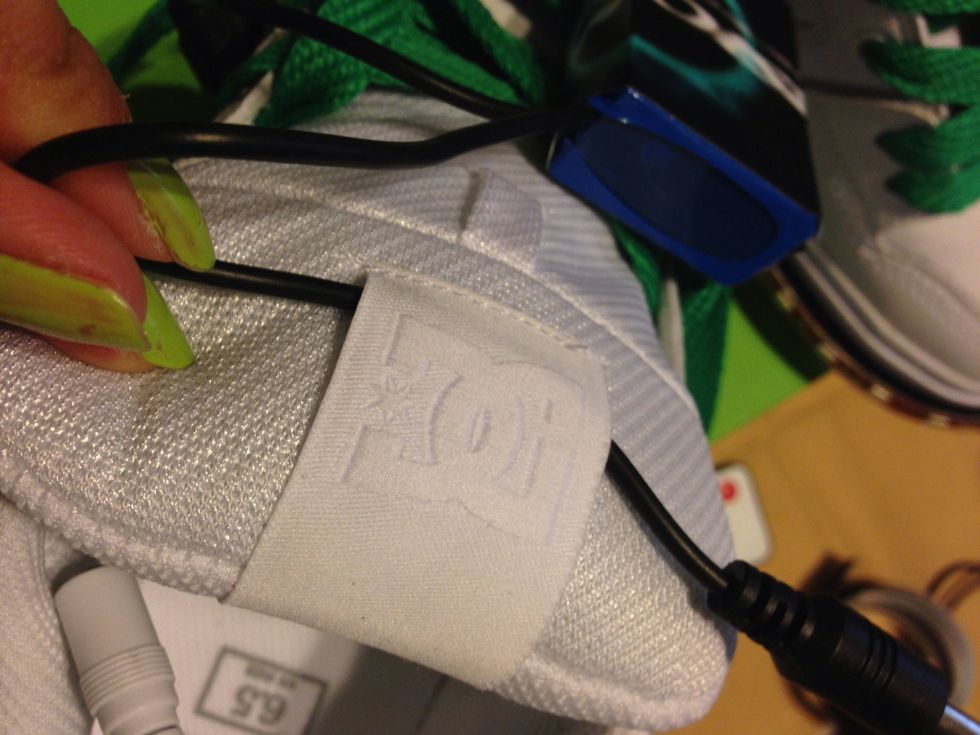 I went ahead and stuck the black wire under the logo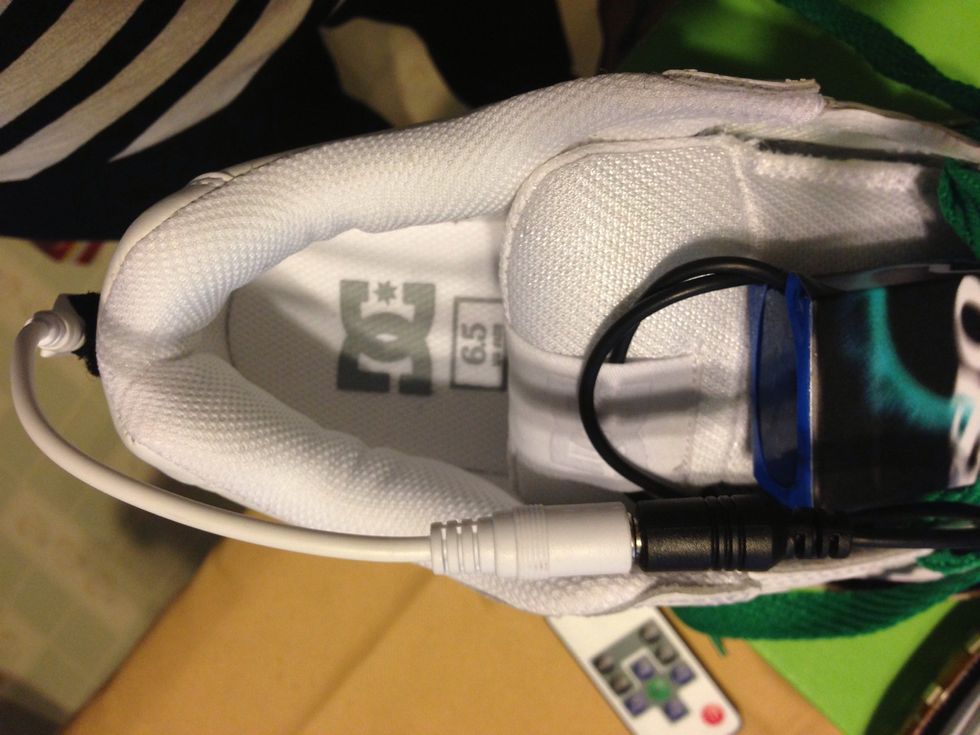 Ok connected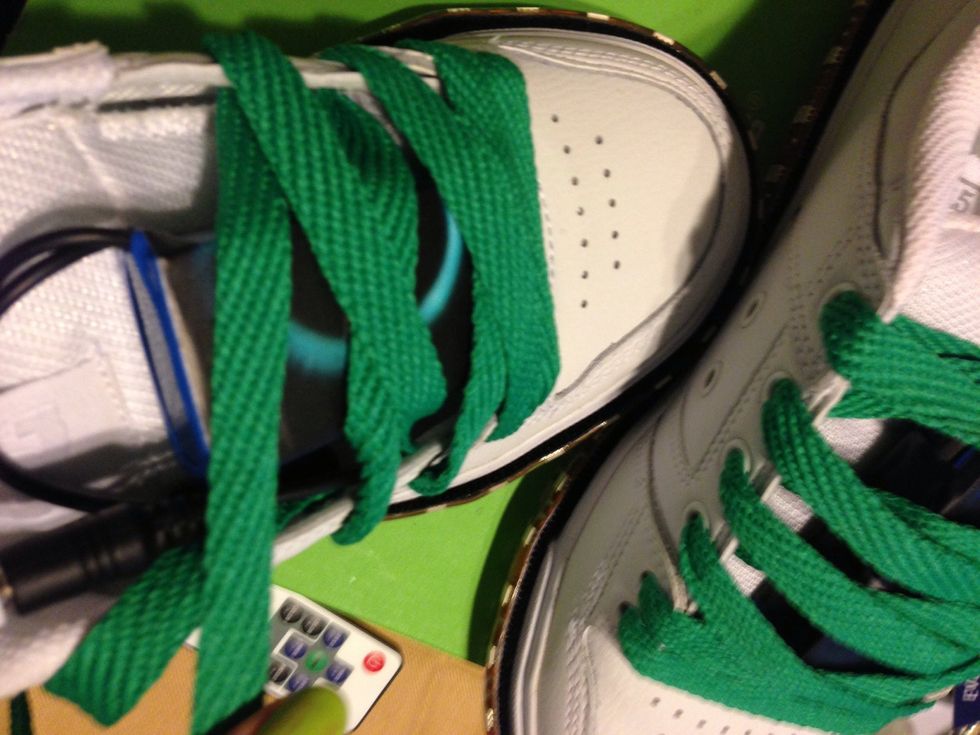 Weaving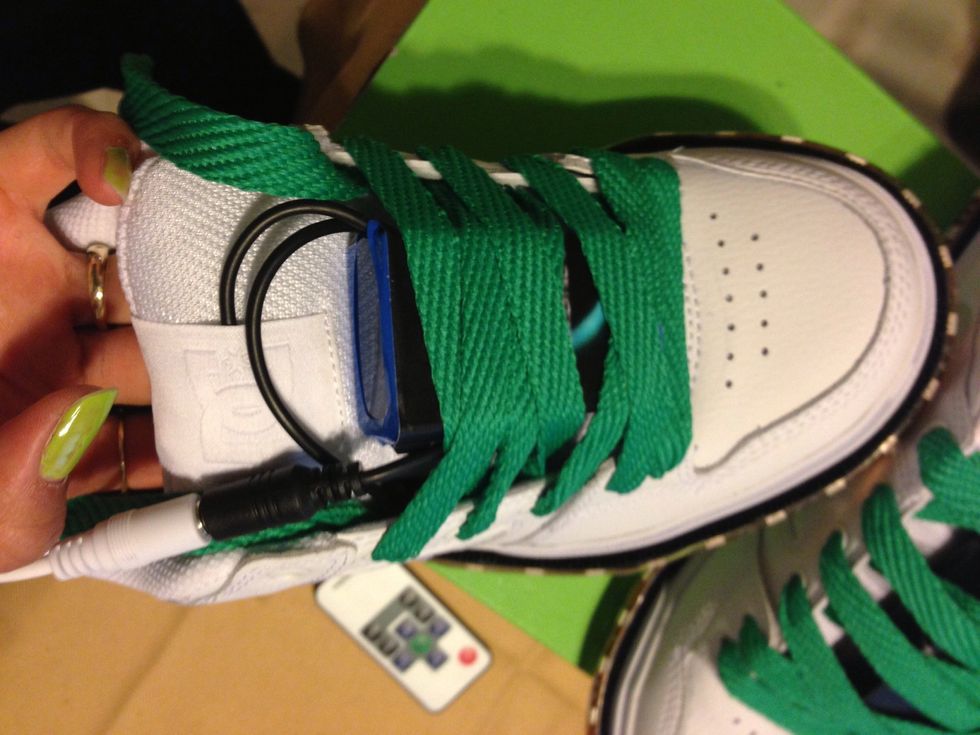 It should look like this after you straighten out the shoe laces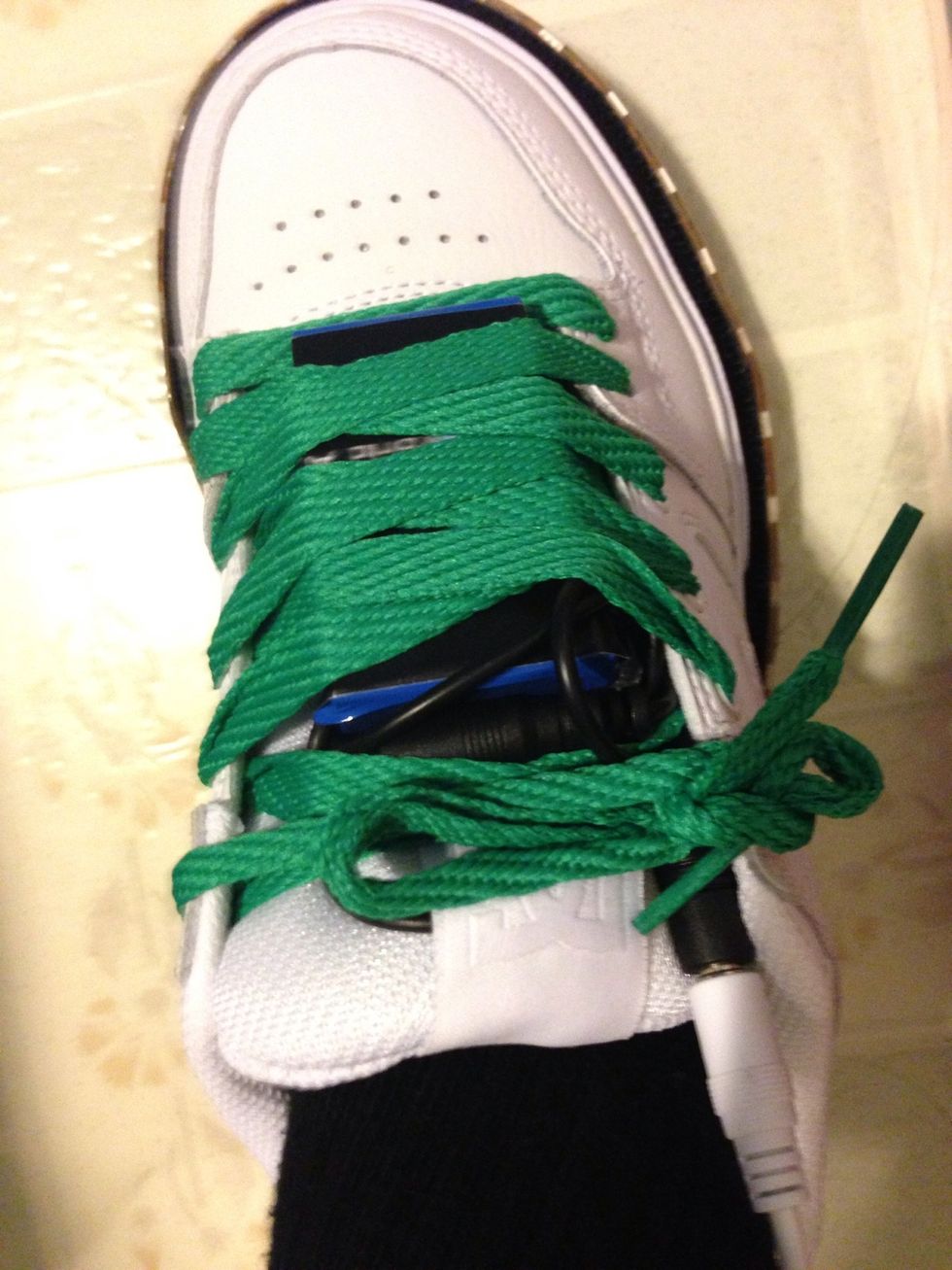 Tada !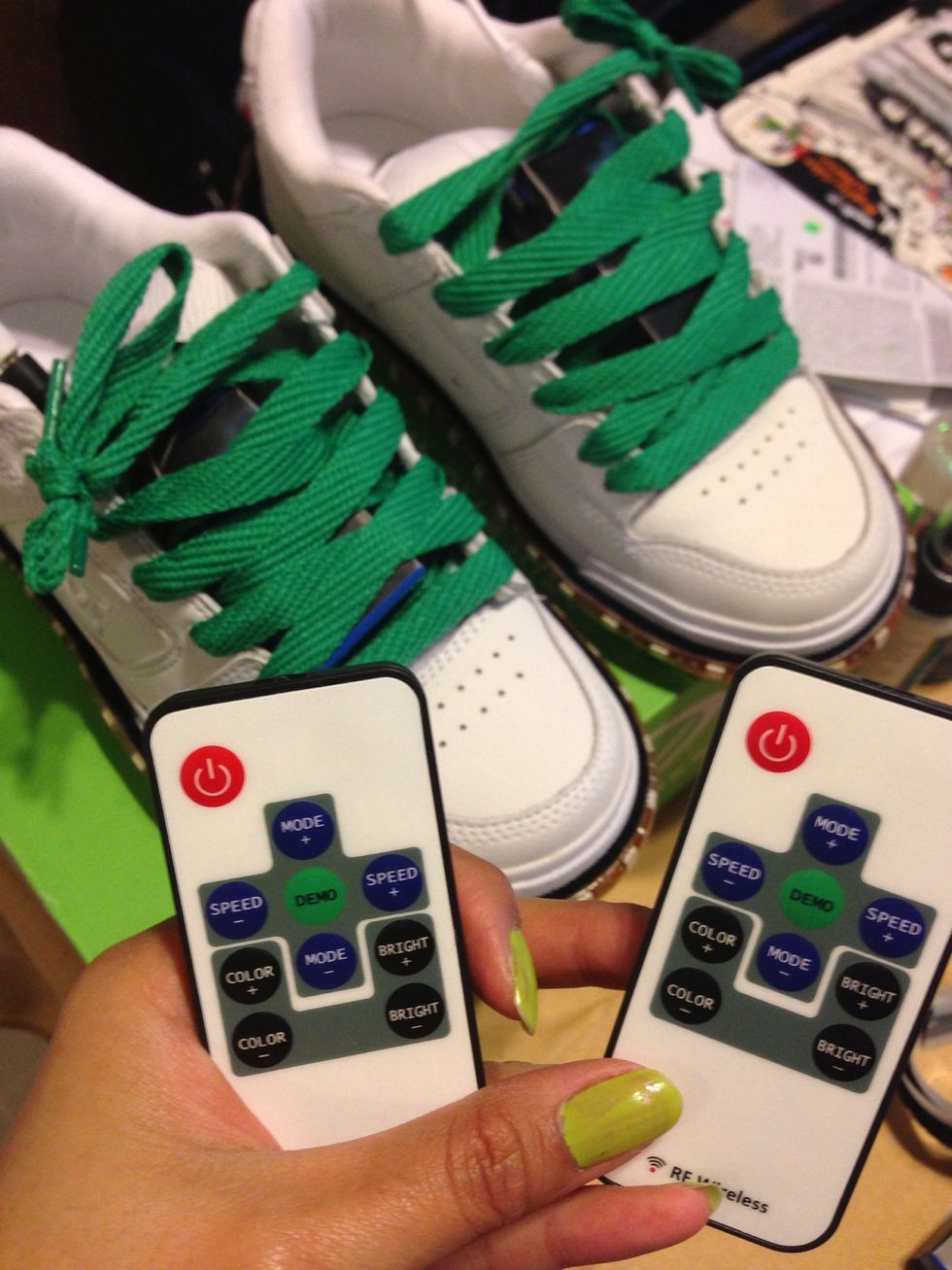 Your shoe kit will come with two remotes that allows you to control the speed. Different color modes. And more !!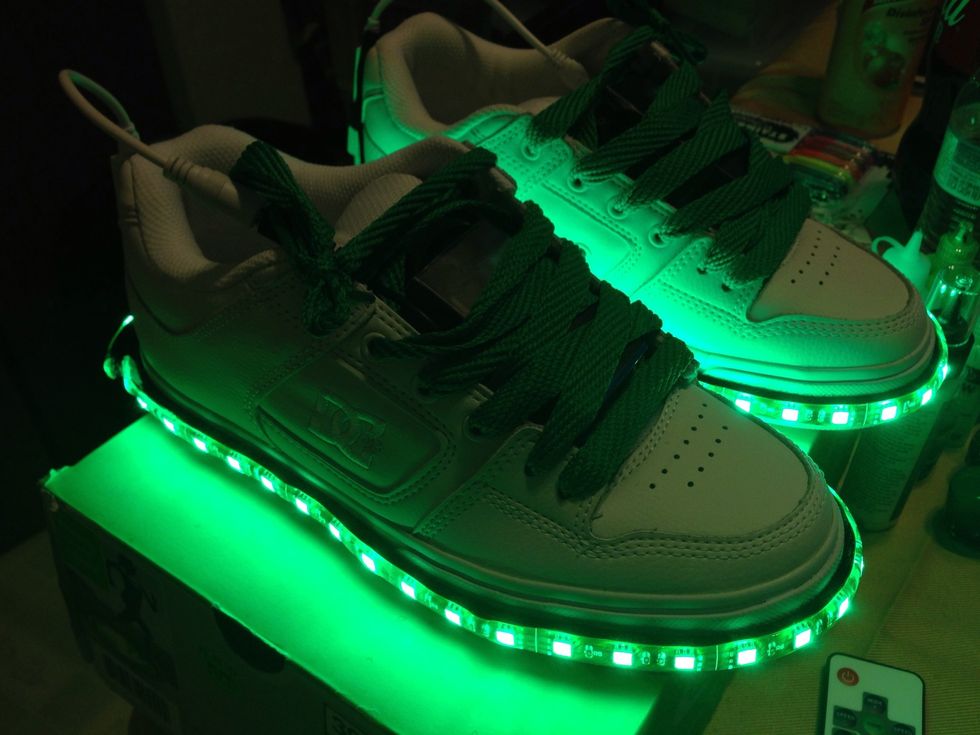 Vision X is on ;)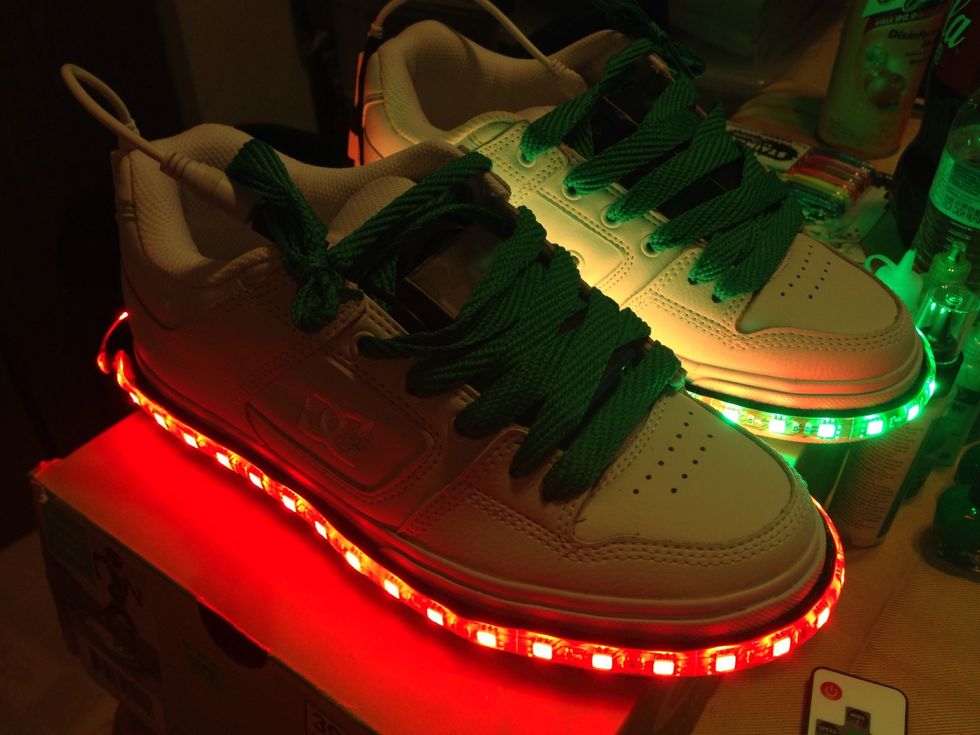 Fades or strobe
Lots of colors !
And there u have it the Vision X shoe kit !!!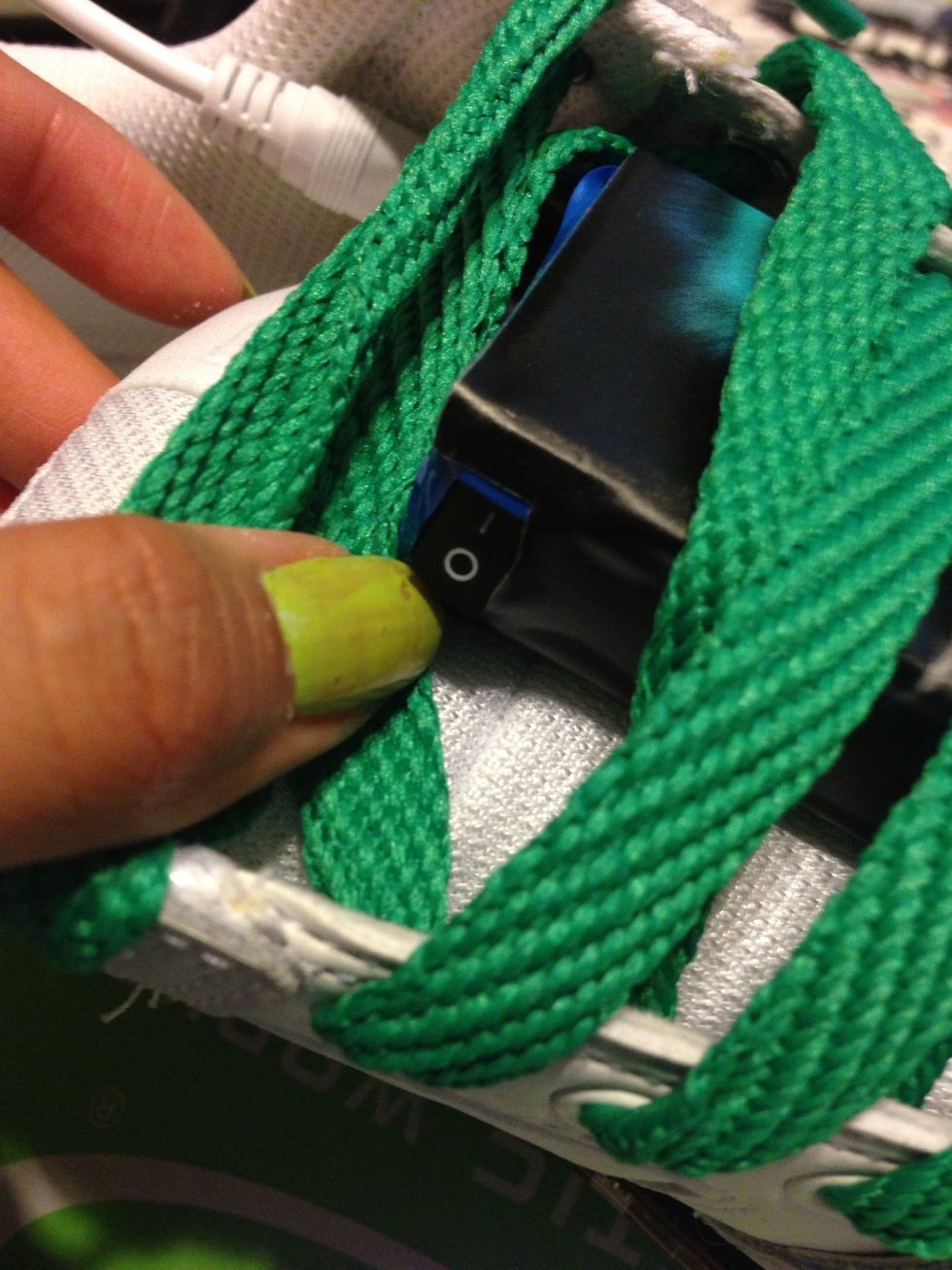 O yes forgot to mention the power switch turn it on :)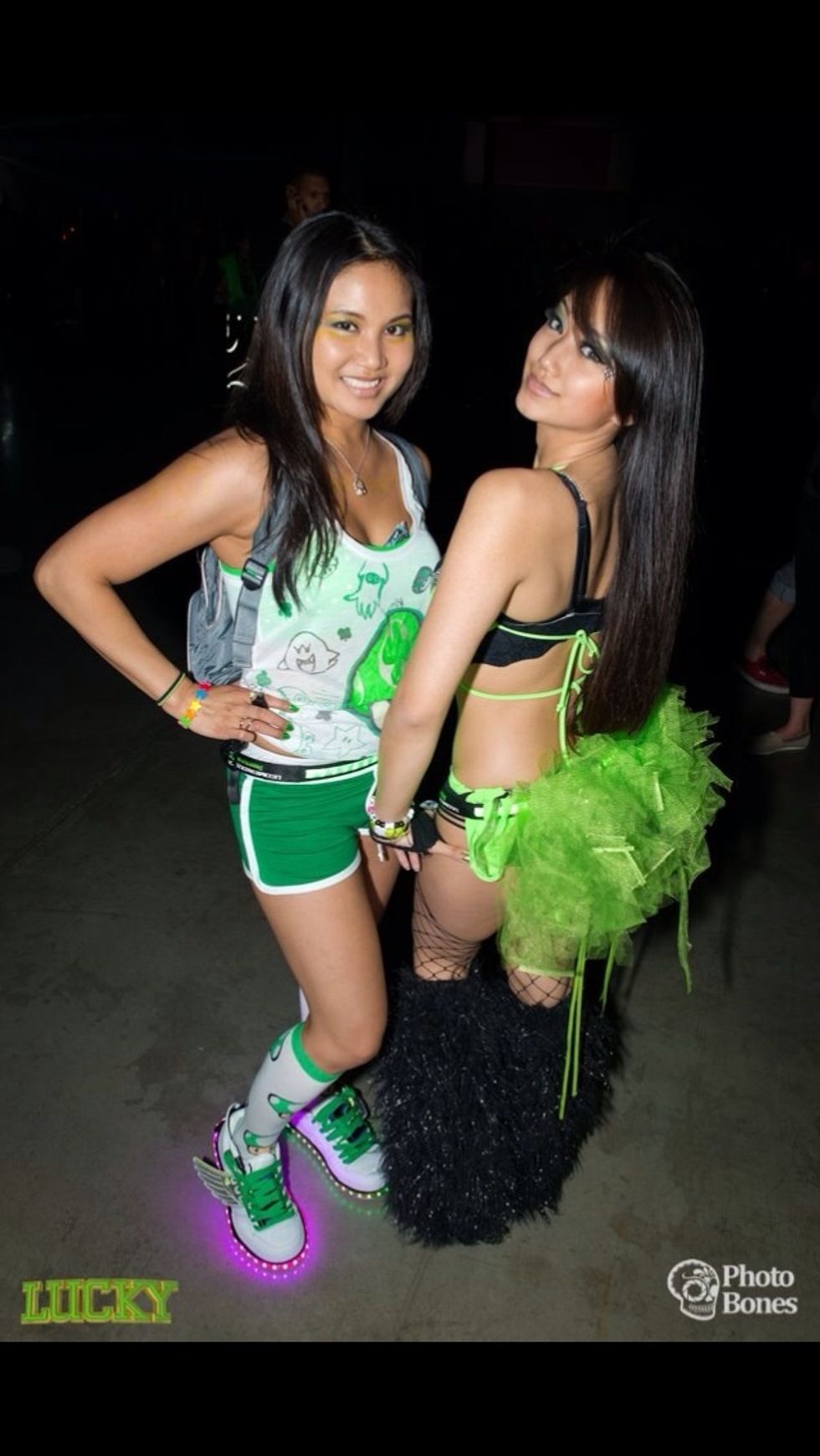 Thank you for viewing and i danced so much at Lucky ! Usc events seattle - for more pics go to my fan page ok facebook search Light Show Princess !!! Im with vi pham here :)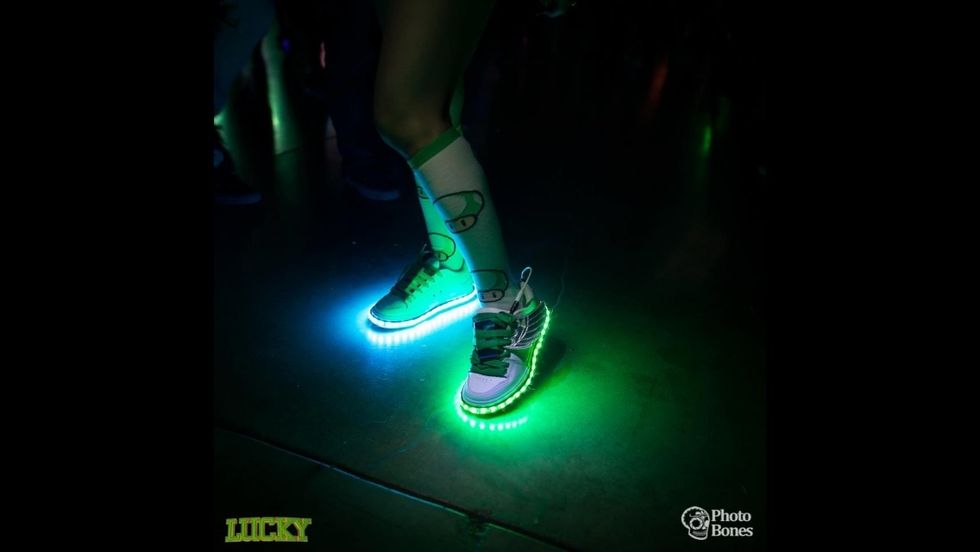 Pic here by photo bones - i also purchases shoe wings - dont forget to visit liquidemotions.com and use code VIP for discounts :)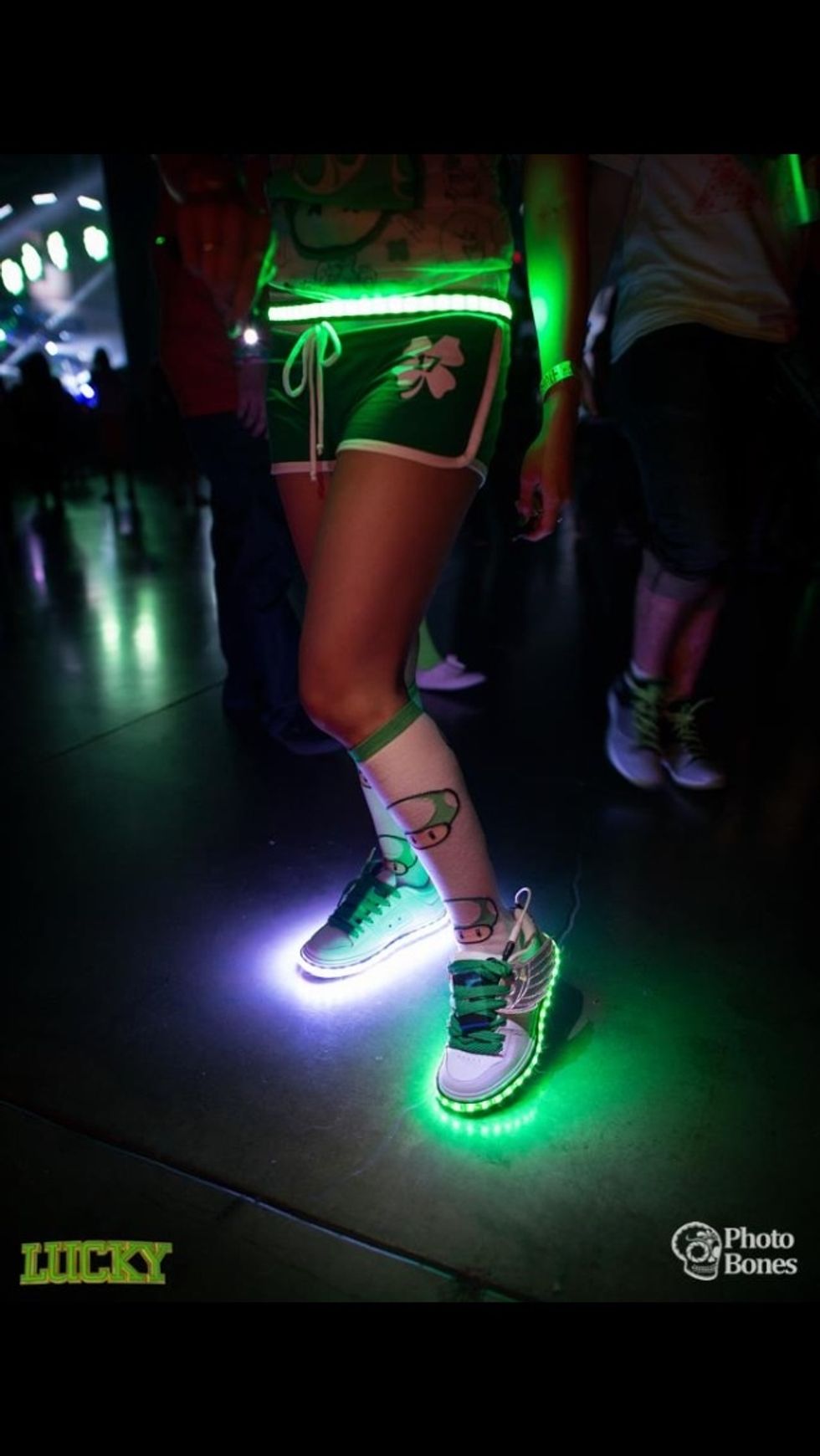 Vision X shoe kit and belt thank u and have fun !!!
1.0 Purchase Vision X shoe kit
1.0 Scissor
2.0 Velcro provided when purchase
1.0 Pair of shoes with a flat surface