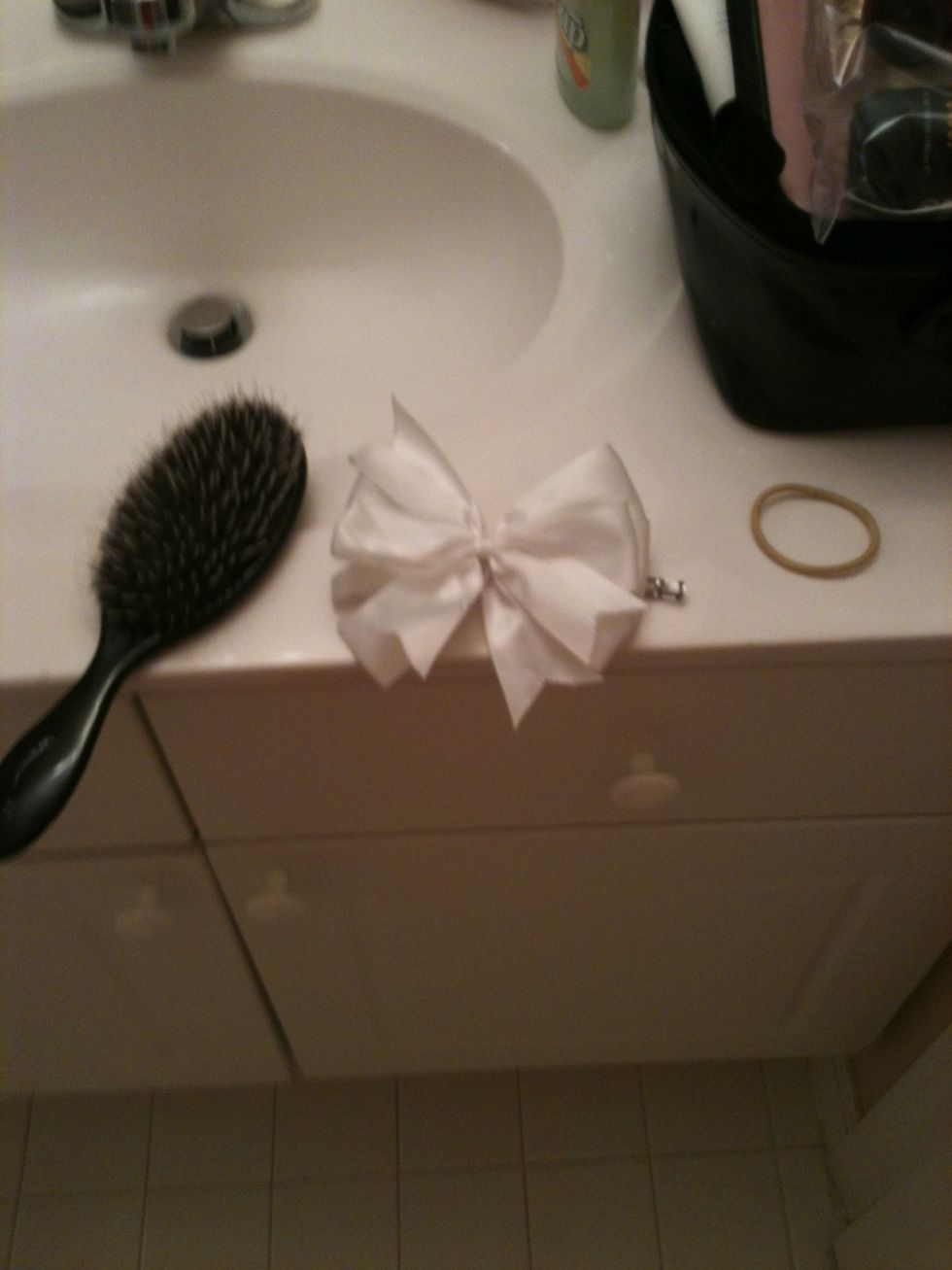 Set them out like this.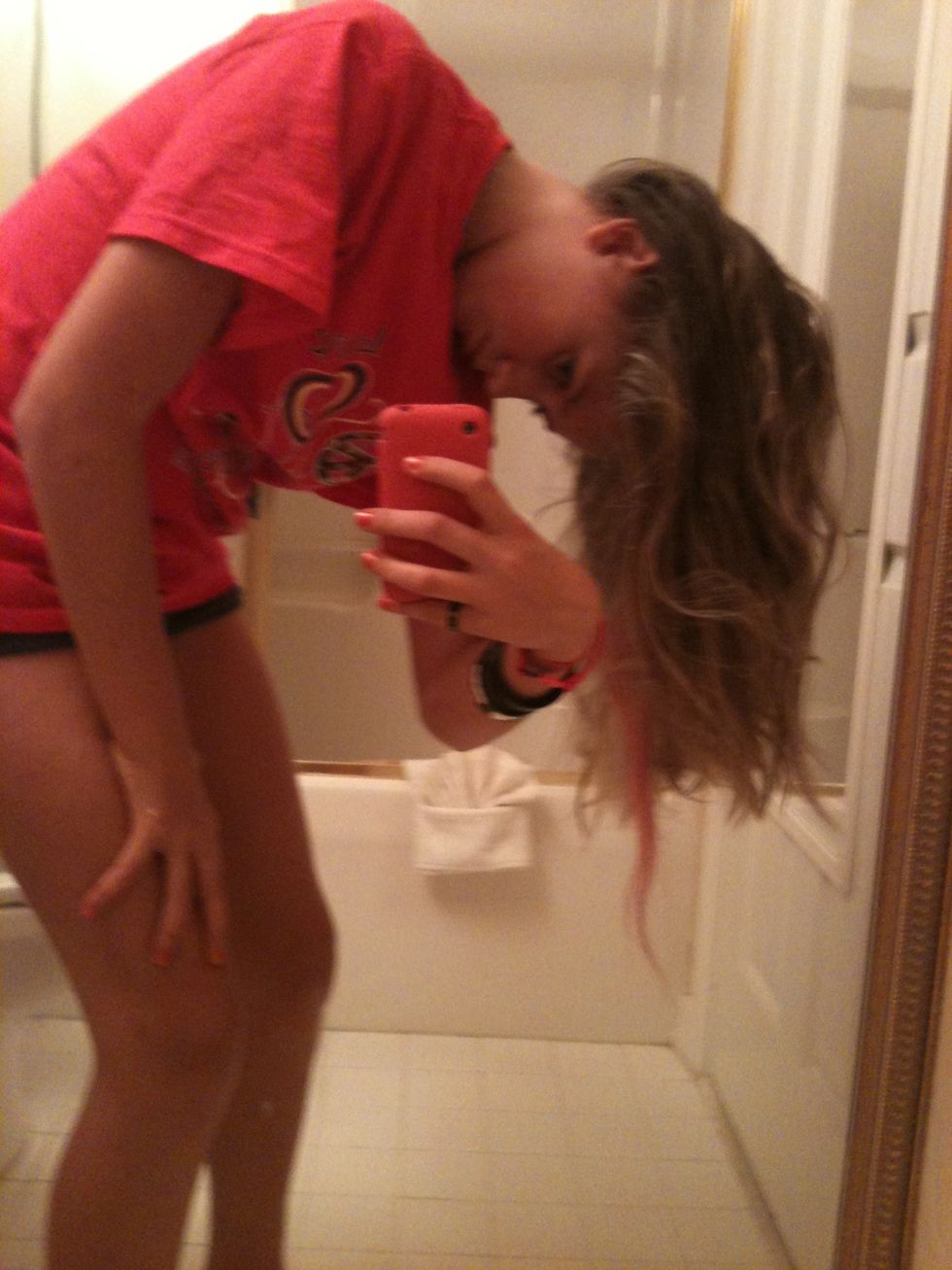 Bend over so your hair is like the picture above
Brush out your hair when you're bent over, and then get your elastic rubber band and tie your hair in a bun.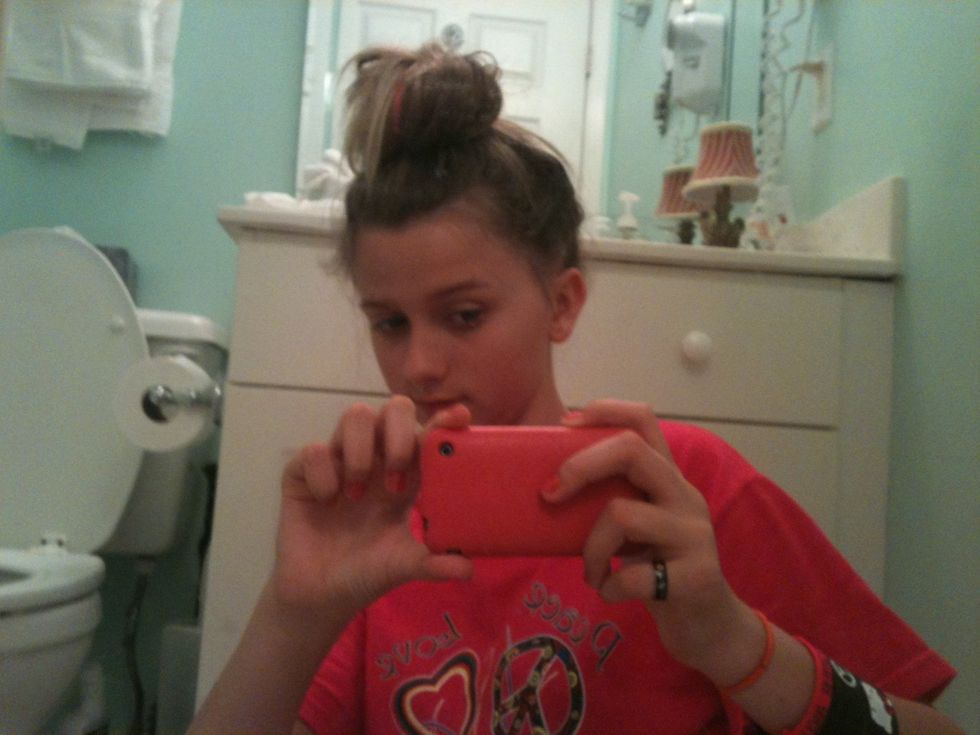 Your hair should look something like this.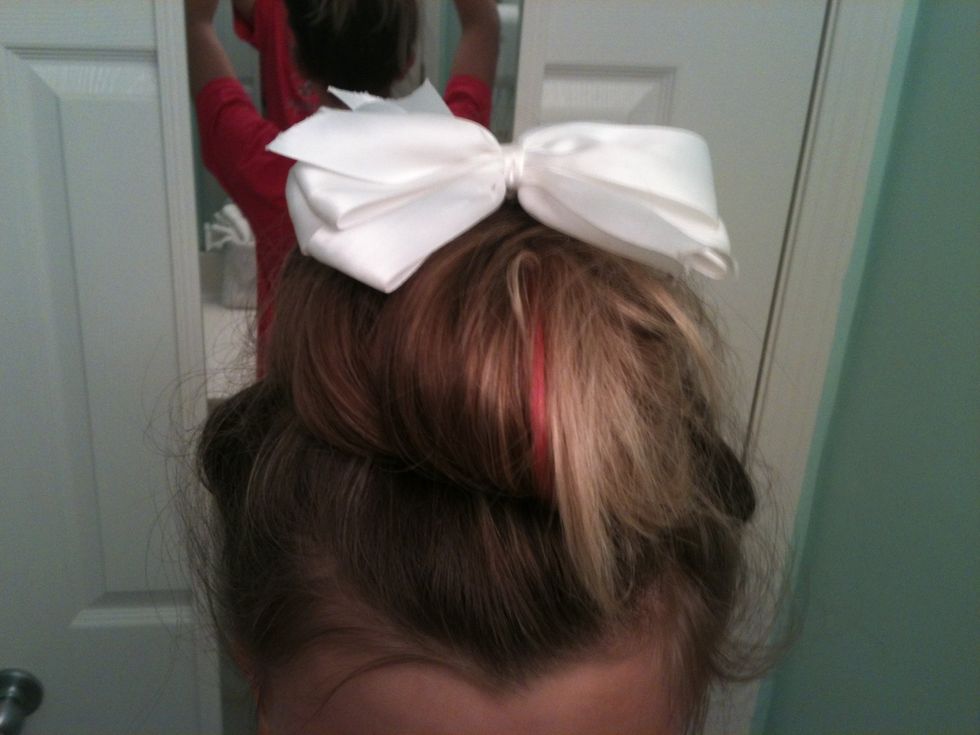 Put a big bow on top and it should look very cute
Enjoy your stylish hairdo and show your friends how to do this!
brush
Elastic rubber band
Bow