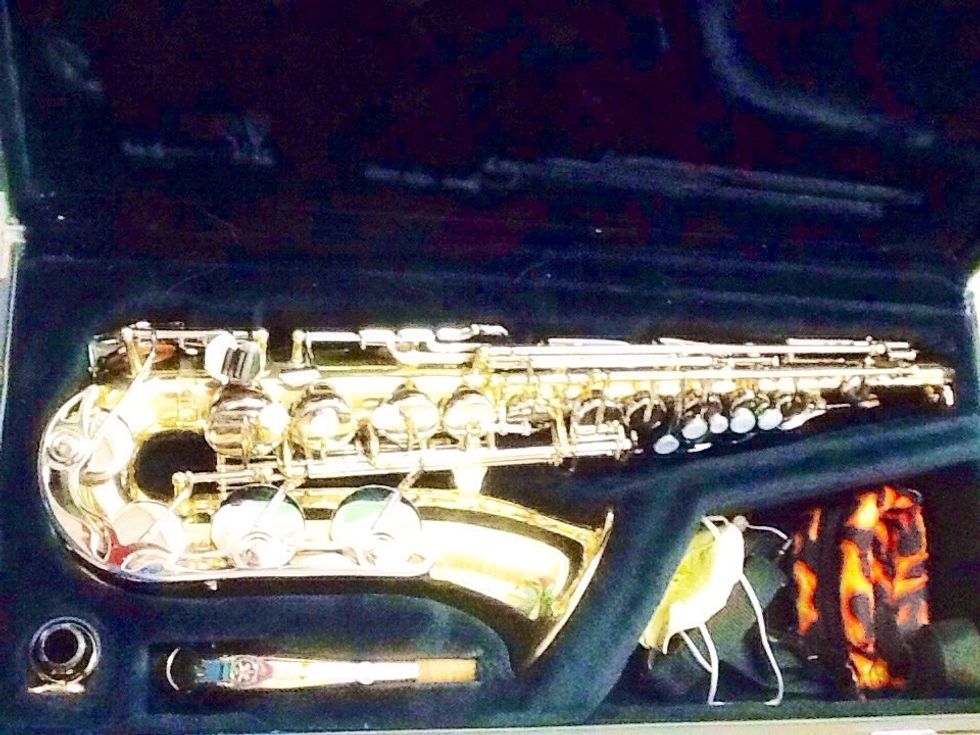 First, lay your saxophone case flat on the floor and open your case right side up.
Next, you need to remove the reed from the reed guard and place it in your mouth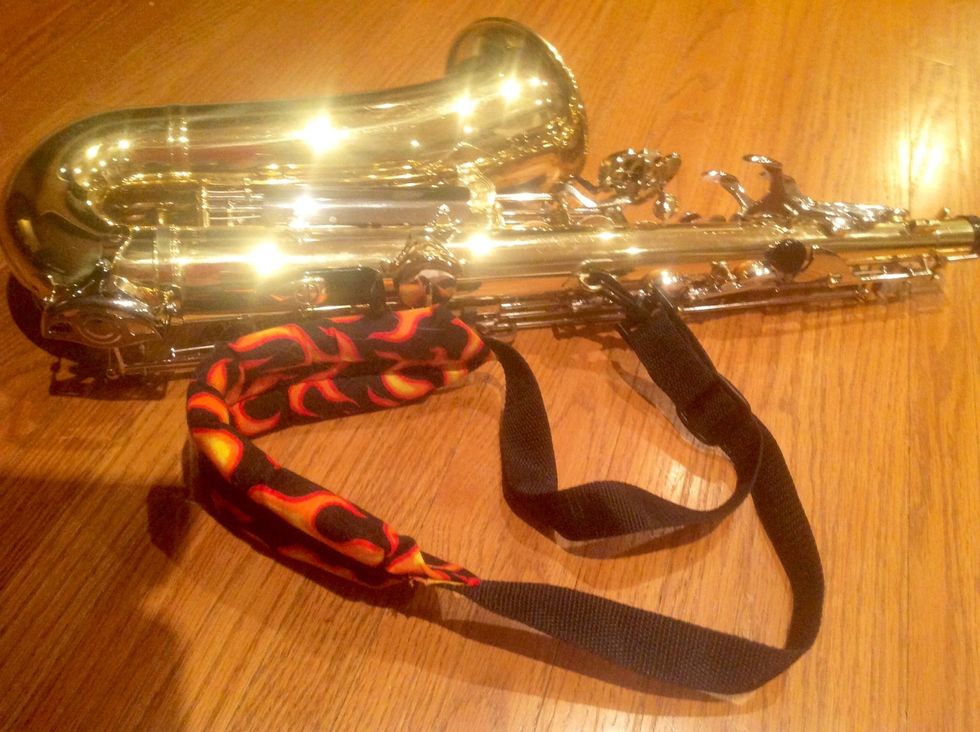 Now, remove your neck strap from your case and place it around your neck. Pick up the body of your saxophone and attach the clip of the neck strap to the little ring on the side of your saxophone.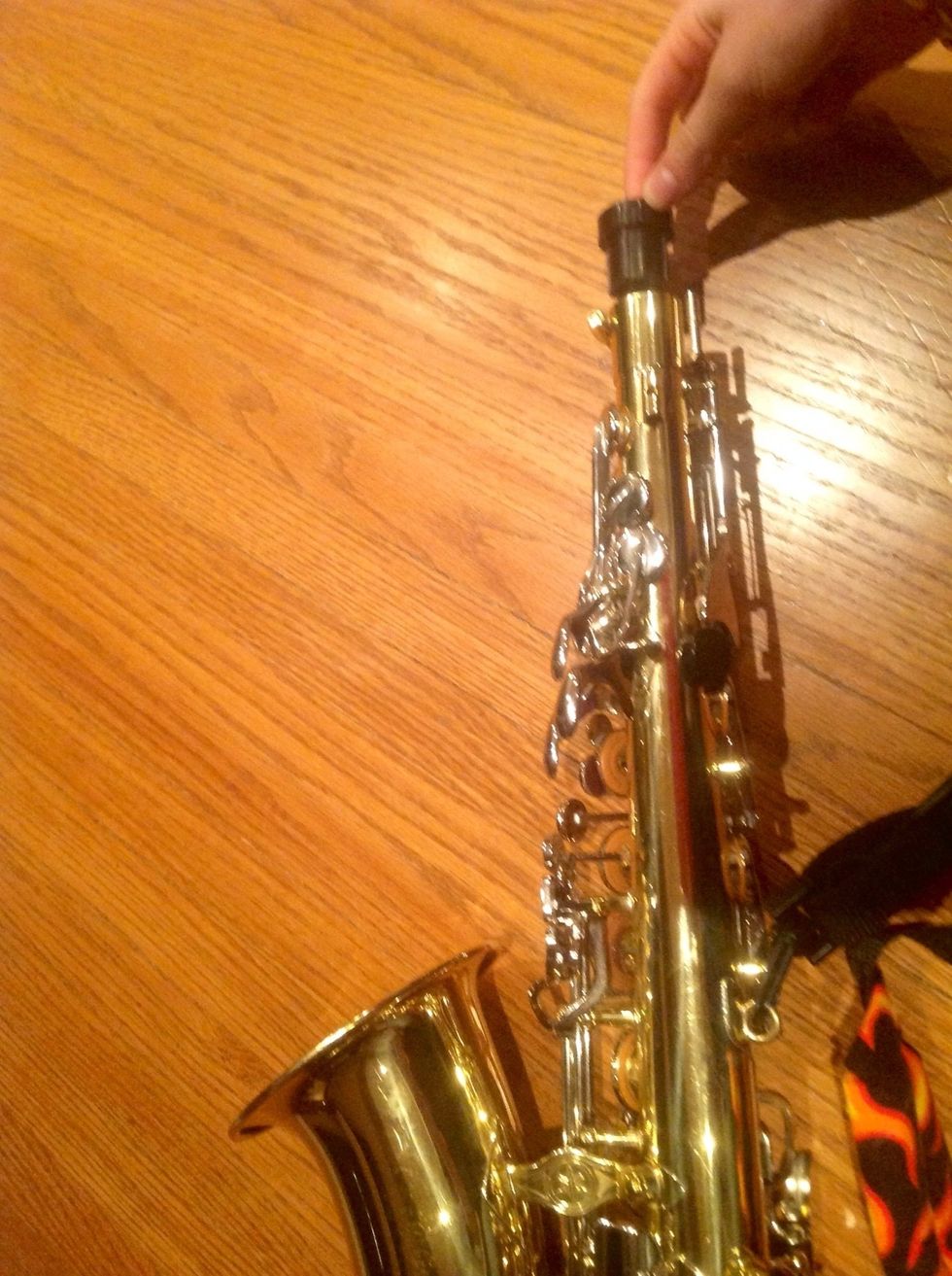 Then, hold your saxophone steady with one hand and remove your end plug from the top of your saxophone ( also known as the neck receiver) with your free hand, and put the plug in your case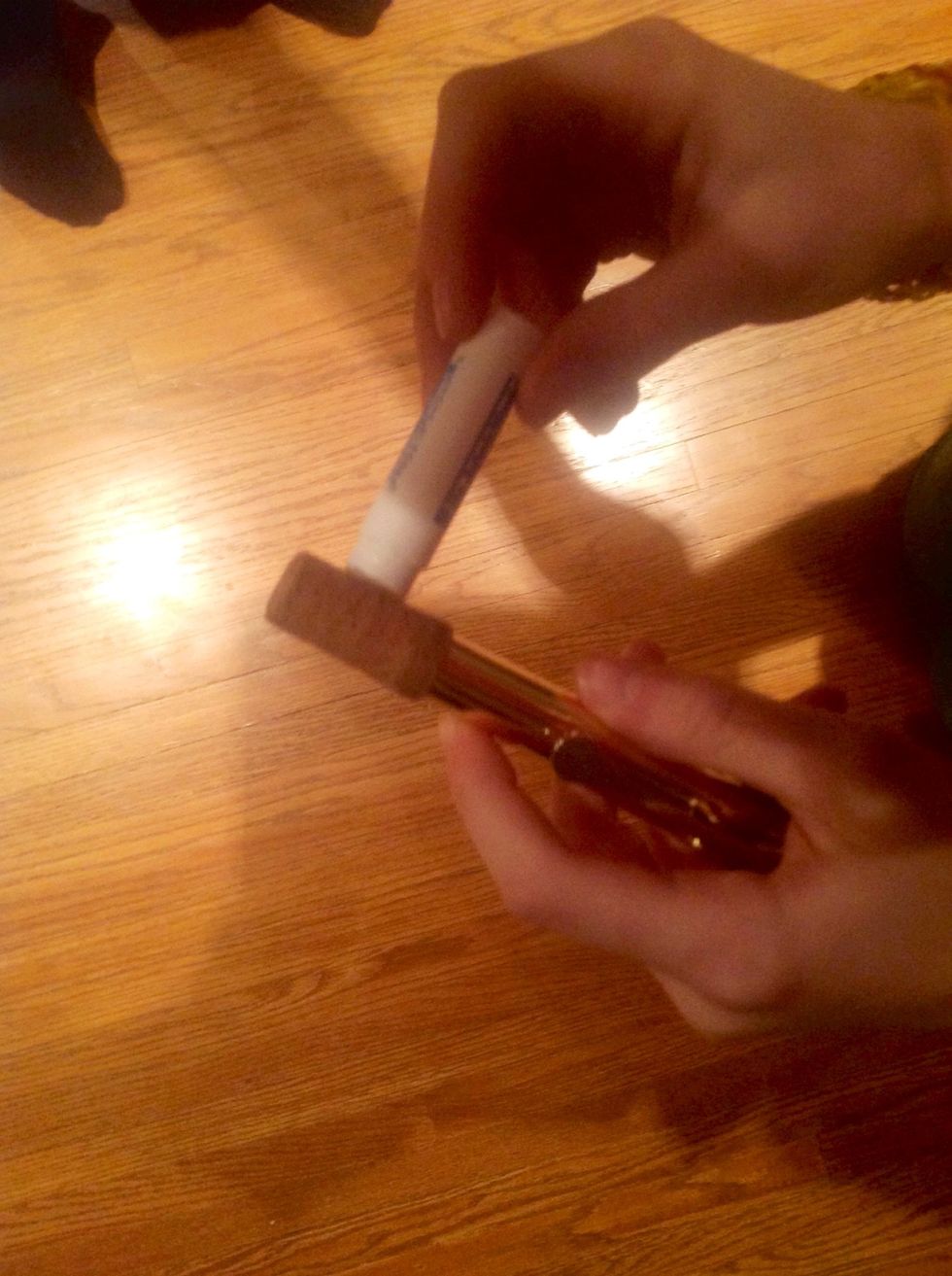 After that, you may apply a thin coat of cork grease to the cork and rub it in if needed. (You know to use cork grease when it is hard to put on the mouth piece)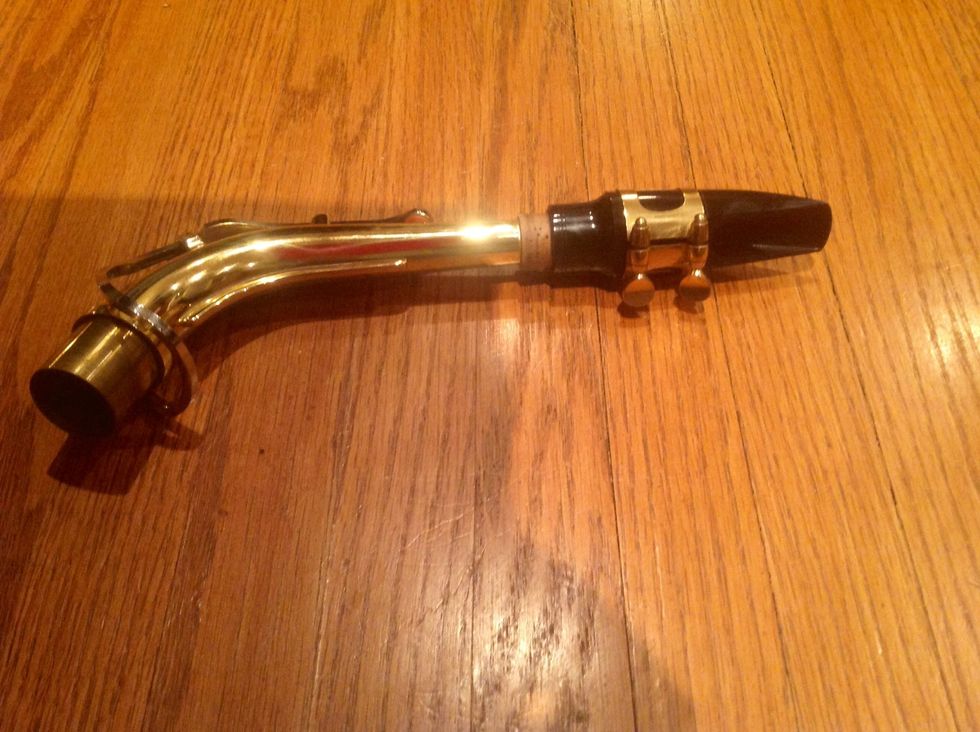 Next, twist the mouth piece onto the cork covering about 1/2 of the cork.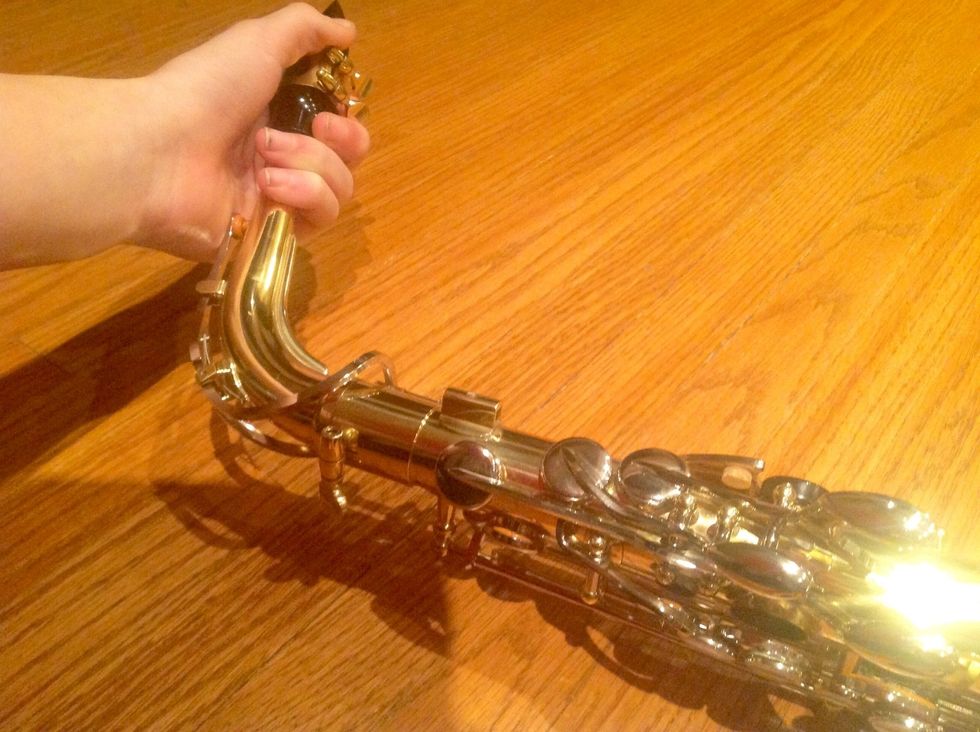 Once you are done, loosen the neck screw with your free hand. Gently twist the neck into the neck receiver, and tighten the neck screw. (the neck screw is on the back of the neck receiver)
Last, remove the reed from your mouth and secure it onto the mouth piece with the ligature. (ligature is the golden piece) You should see a hair line of mouth piece above the reed tip.
Once you finished putting your saxophone together it should look like this. Thanks for reading my snap guide❗️ By Abby
1 saxophone case
1 reed
1 neck strap
1end plug
The neck of the saxophone
The body of the saxophone
Cork grease
1 mouth piece