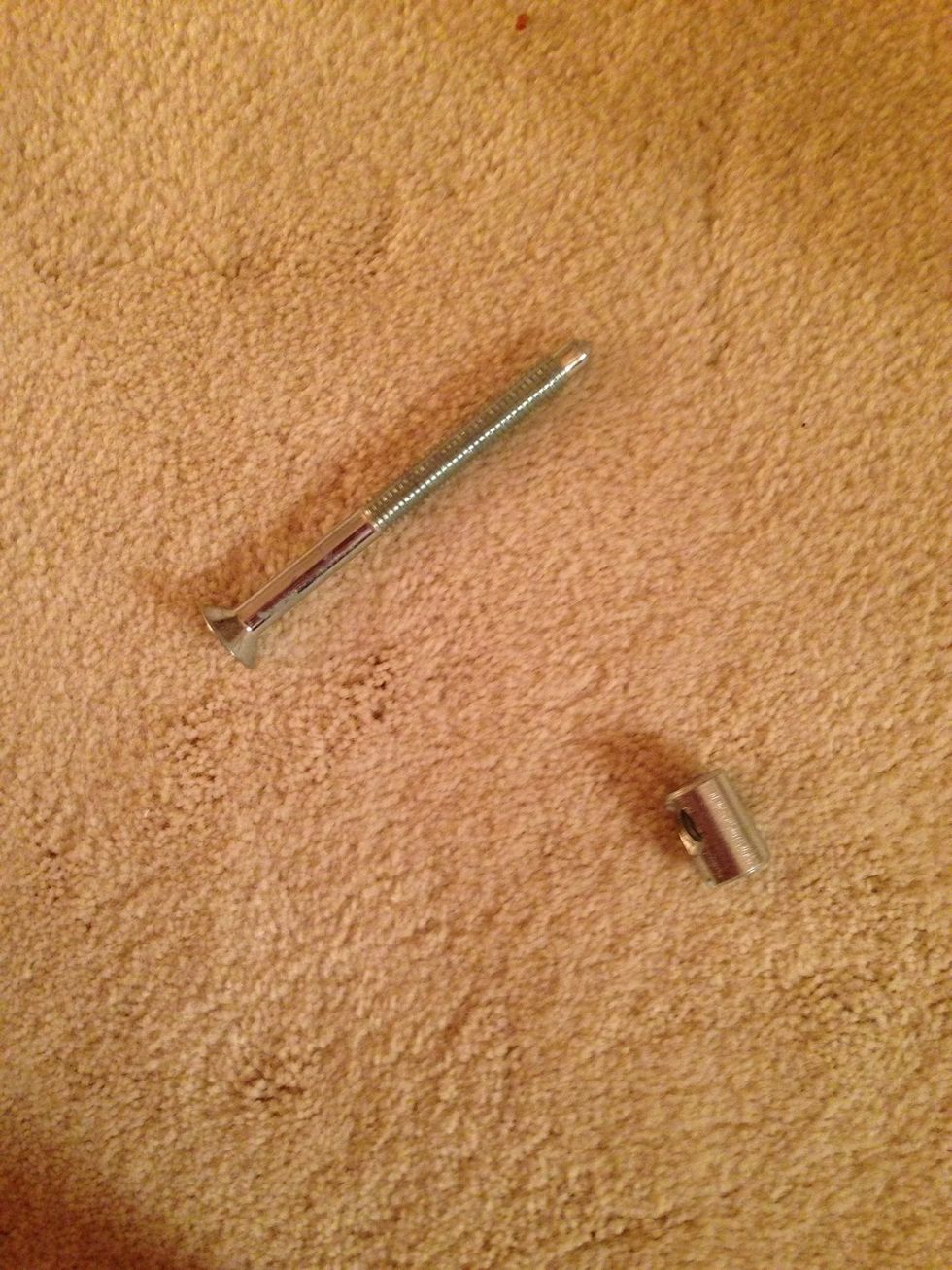 These things are how you put the whole bed together.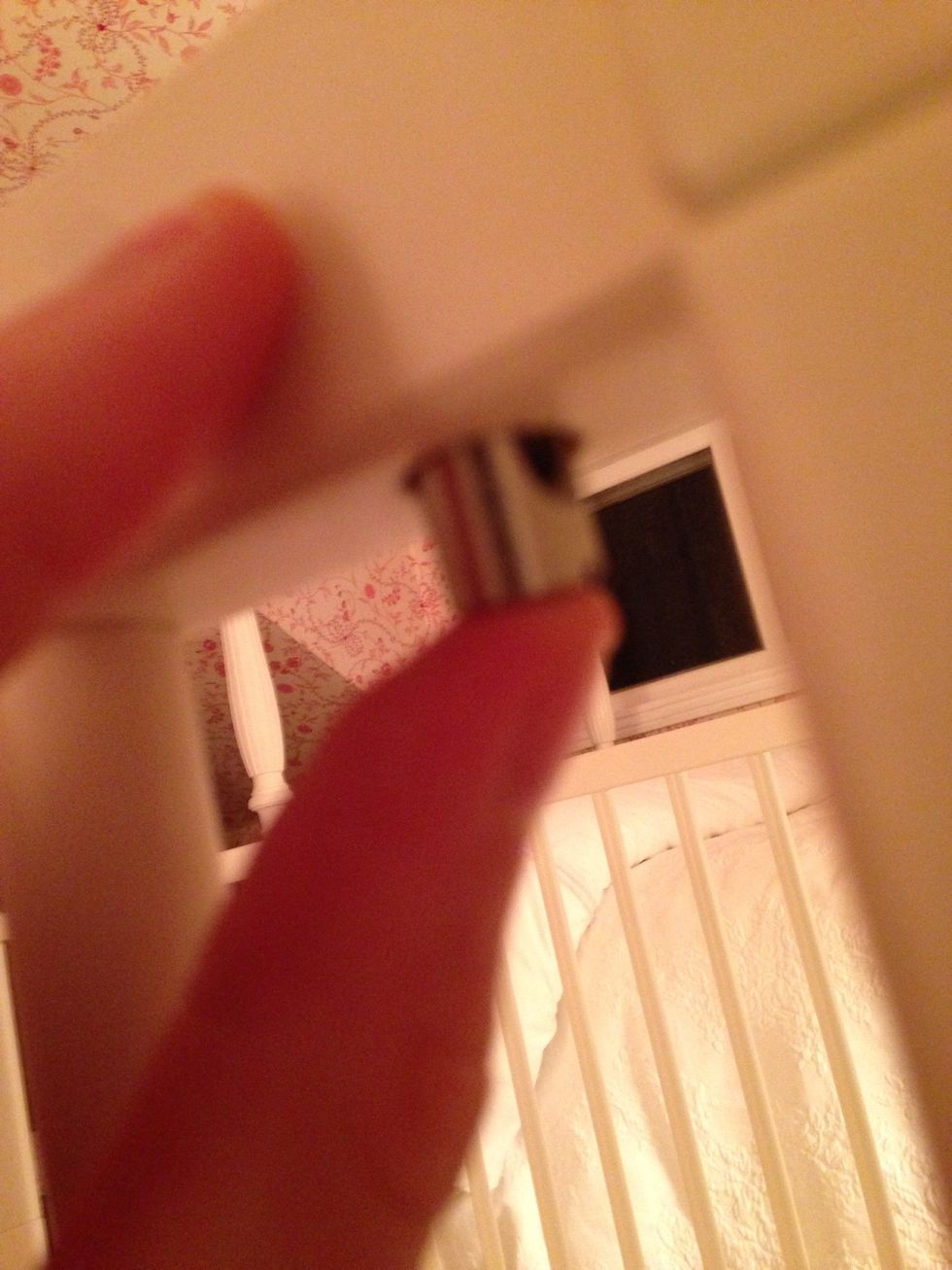 To insert one of the screw things, first find the hole that the metal cap fits into. It should be near/perpendicular to the screw hole. The hole in the metal cap should line up with the screw hole.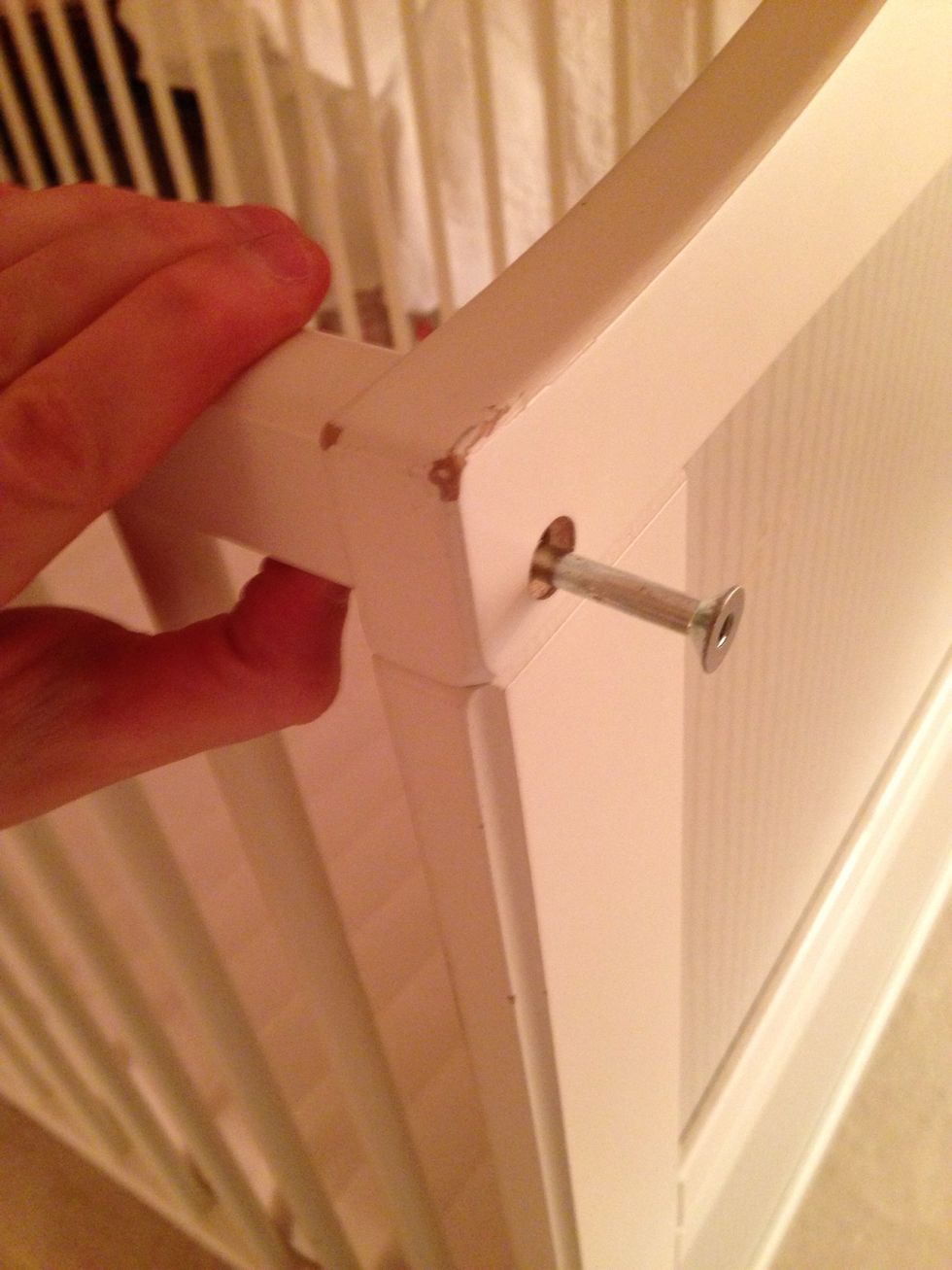 Then, while you're holding the metal cap in place with your thumb, slide the screw in so that it fits into aforementioned hole.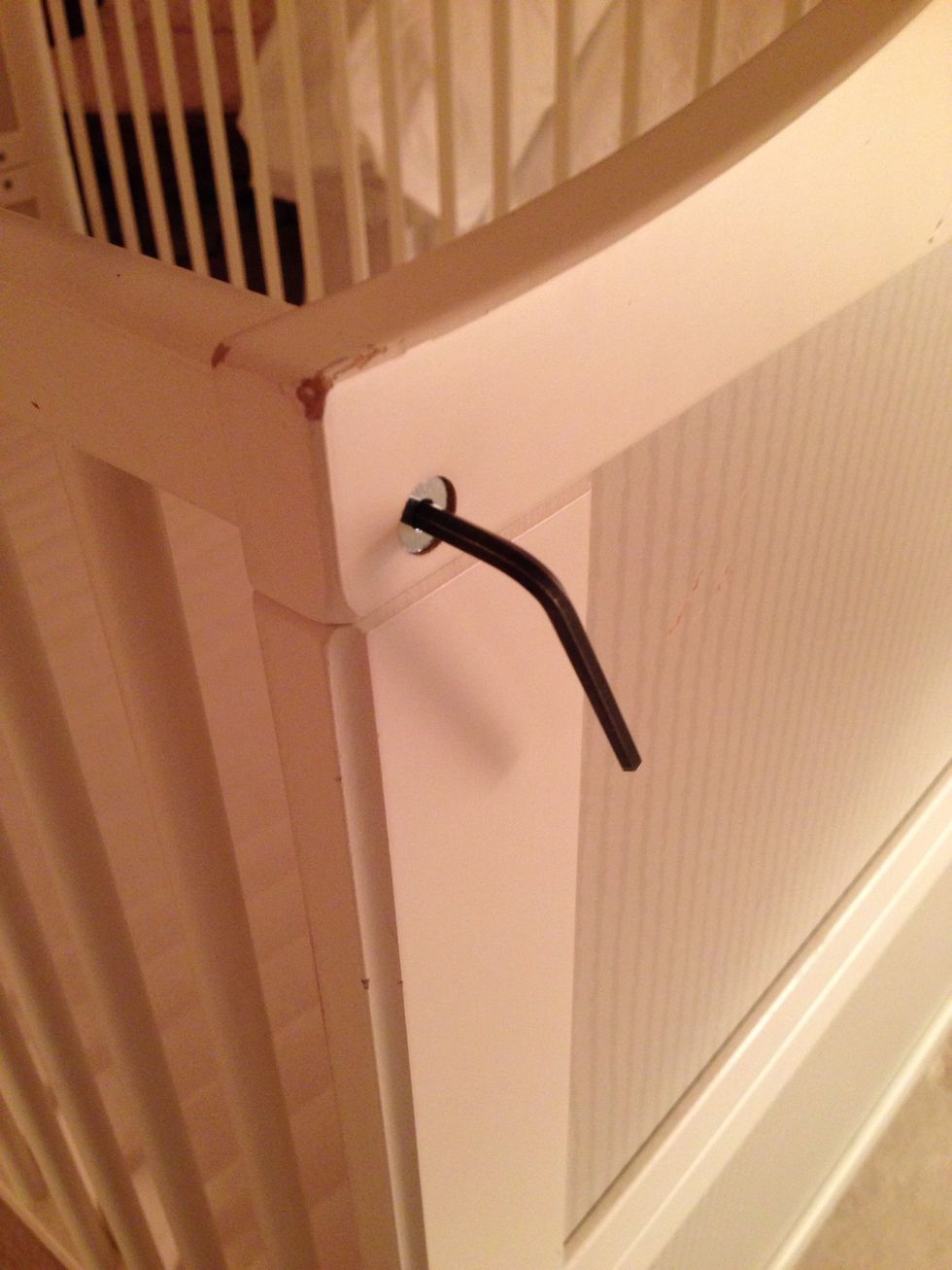 Then tighten the thing down with the Allen wrench. Note: when you're putting the sides on, only tighten it about 90% of the way, to give yourself breathing room for the bottom part.
To get the sides on, you'll have to do steps 2-4 8 times.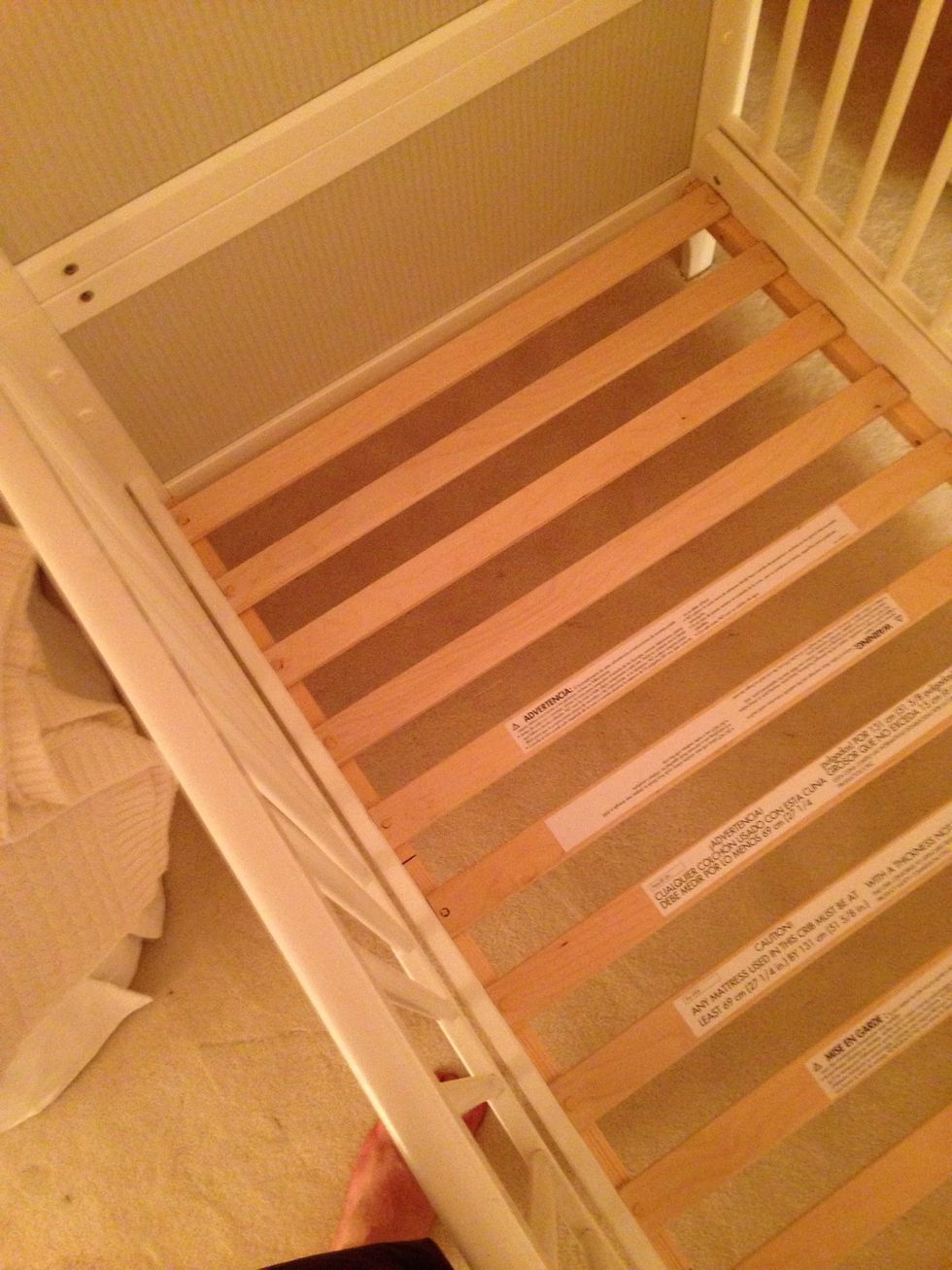 Once the sides are on, it's time to attach the bottom part. First, fit it into the bed frame and lower it to the floor. Make sure the exposed wooden slat things are facing up.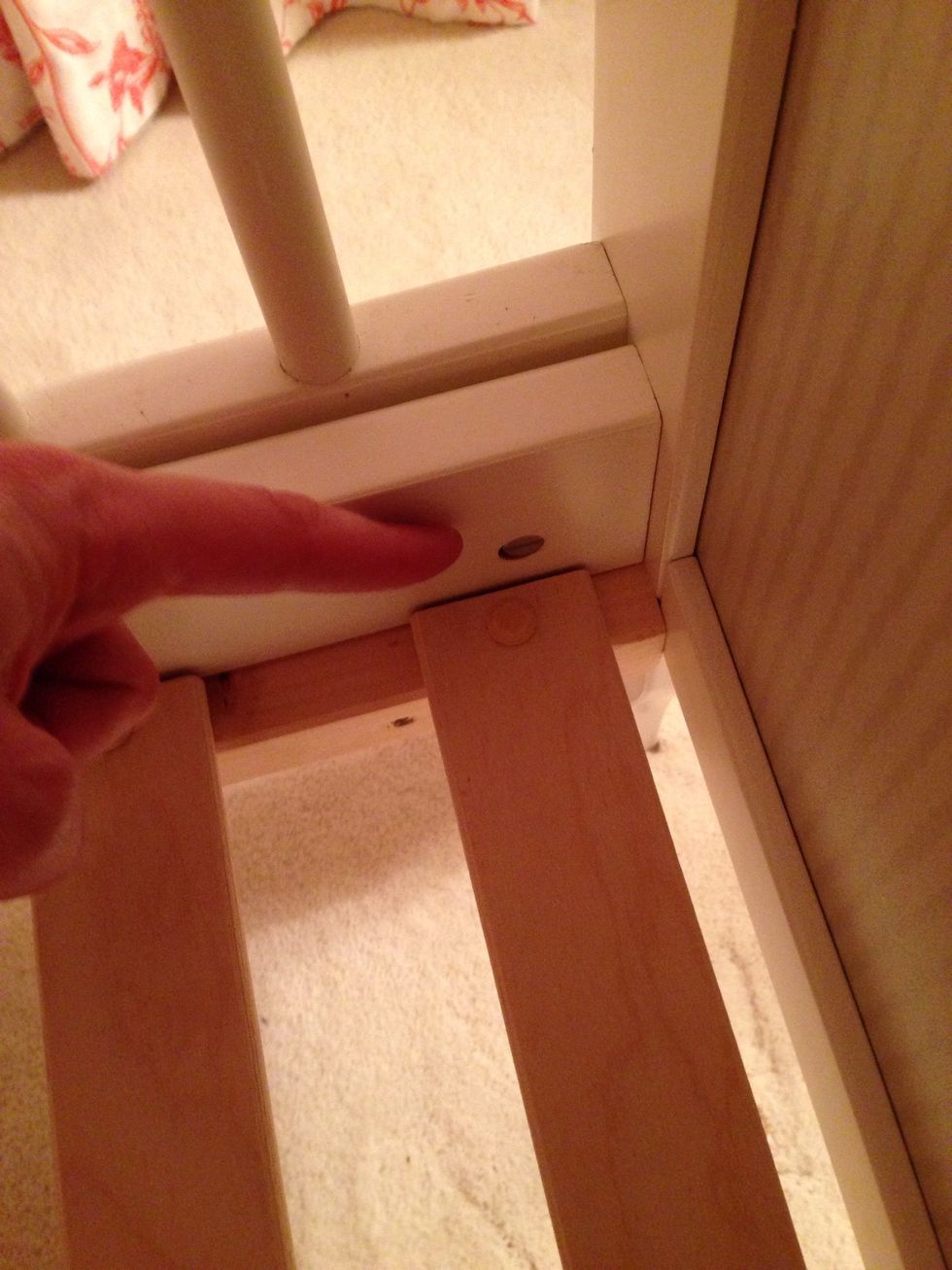 Next, have 1 person hold the bottom part up while the other person installs the screw things. Here's where the metal caps go. I suggest getting a screw in each corner first so your friend can let go.
Finally, put in the rest of the screws, tighten them down, drop the mattress in, and you're done.
1 Allen wrench
1 flathead screwdriver
About 40 mins
2 people