I made this snap guide for my women and creativity class. For more information on hexipuffs or the beekeepers quilt, check out www.ravelry.com/patterns/library/the-beekeepers-quilt
56
I began by purchasing the pattern for beekeepers quilt, which was $5.50. There are similar patterns for both knitters and crocheters but I liked this one.
Following the pattern instructions, I began to create my "Hexipuffs."
See, here are a few of my starting hexipuffs but not attached
Time to take a Kitty break!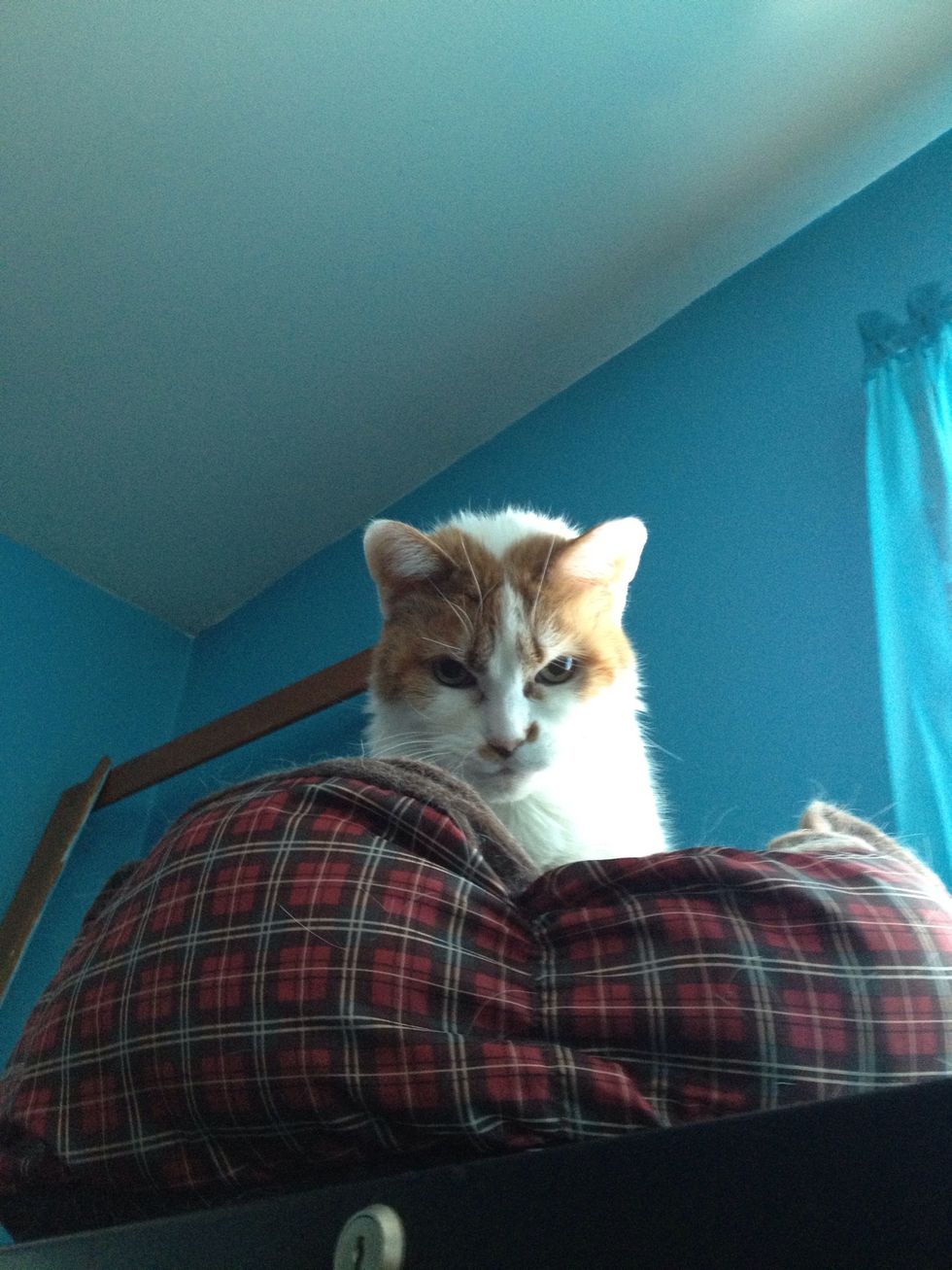 Back to work
Now that I've made a reasonable amount of hexipuffs,
Time to start sewing them together! I do this by sewing the "tail" to 2 other hexipuffs.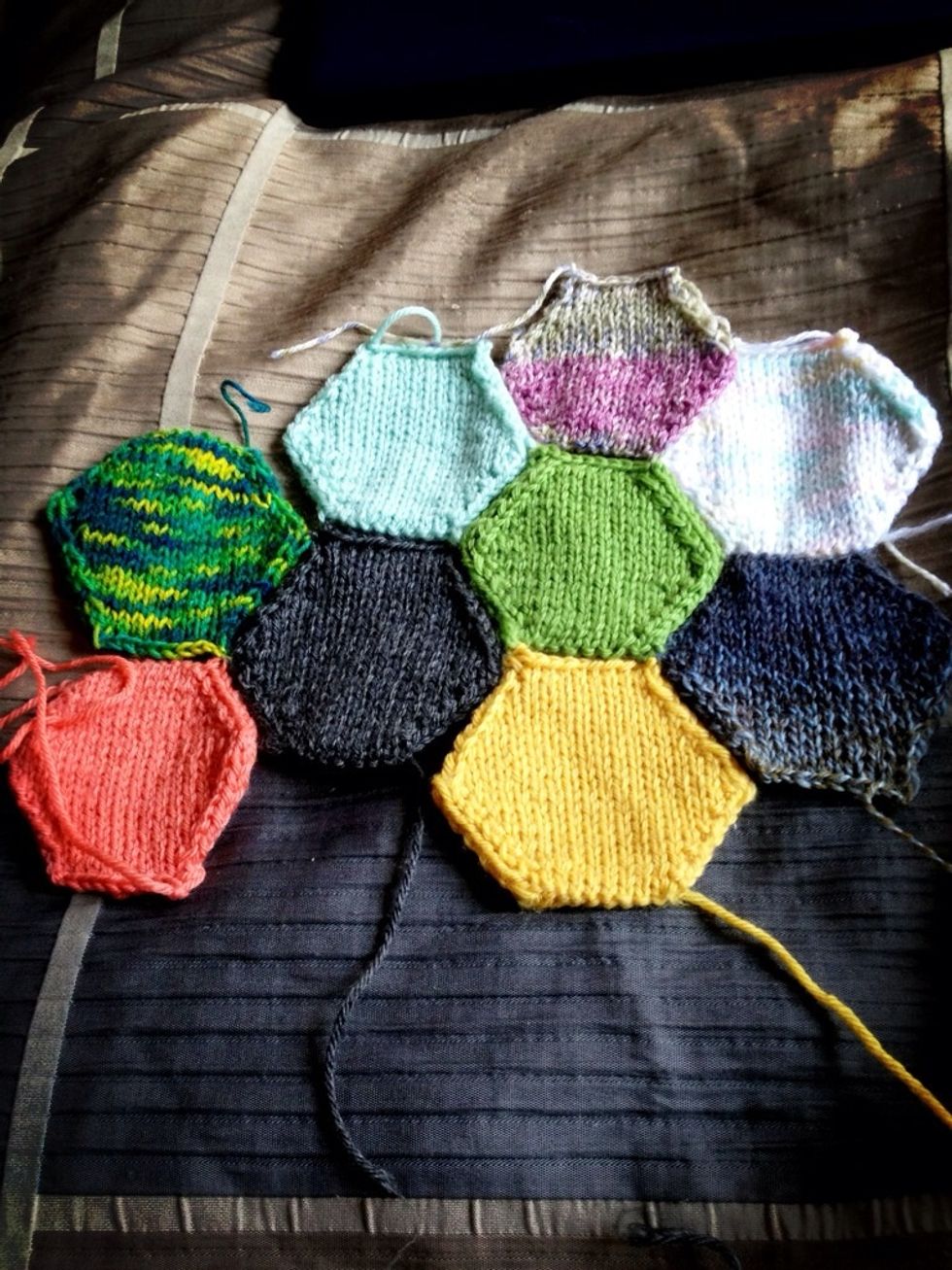 Woooo!
If you want to estimate how many hexipuffs it could take to make your desired size, you place together hexipuffs until you get about a 1x1 square.
Mine is supposed to be about 450 or so
When your blanket becomes big enough...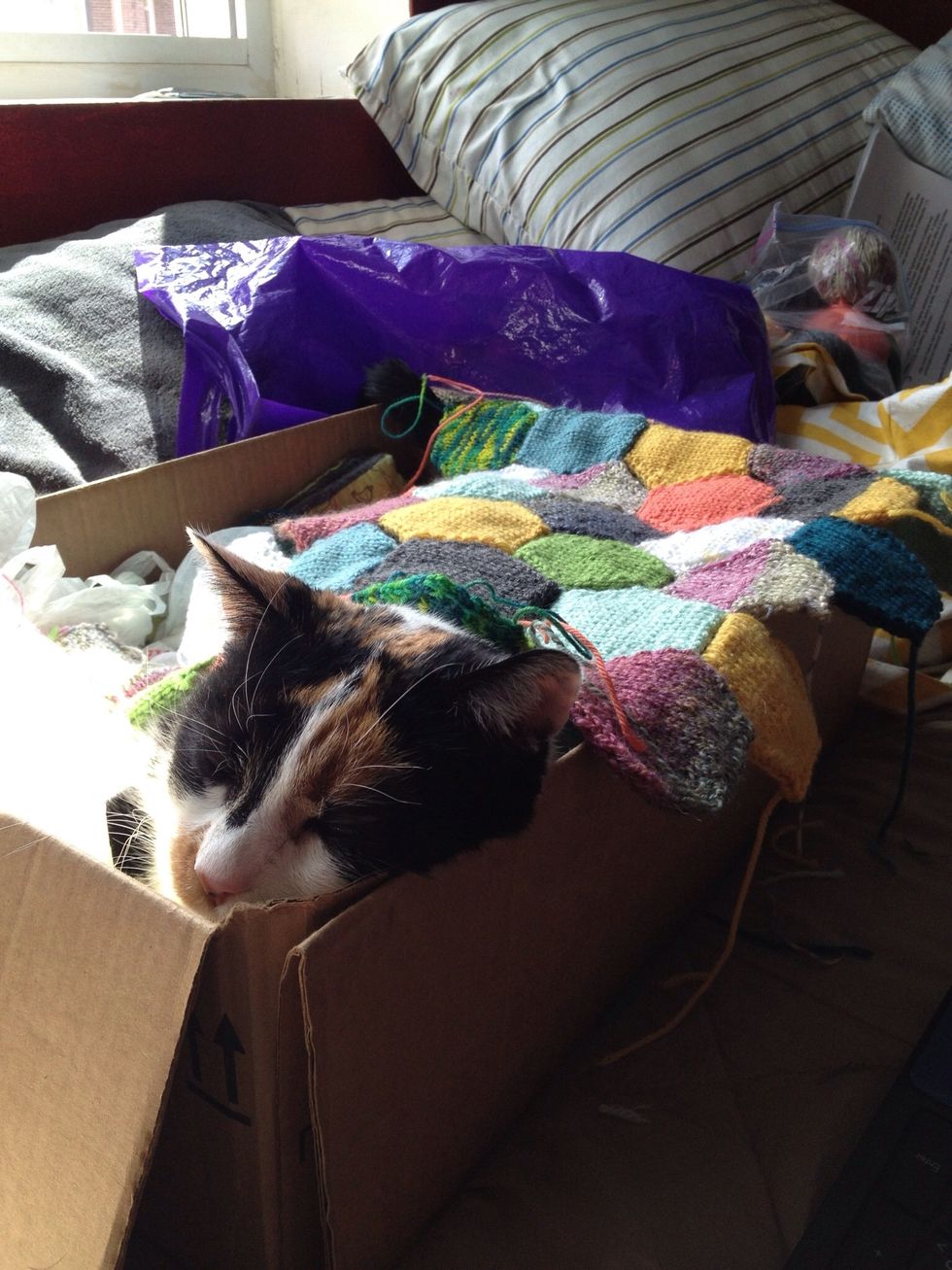 Offer it to your Kitty!
Based off of your own speed, you can estimate your end date... Mine is may 30...
Progress as of April 15, 2013 100 hexipuffs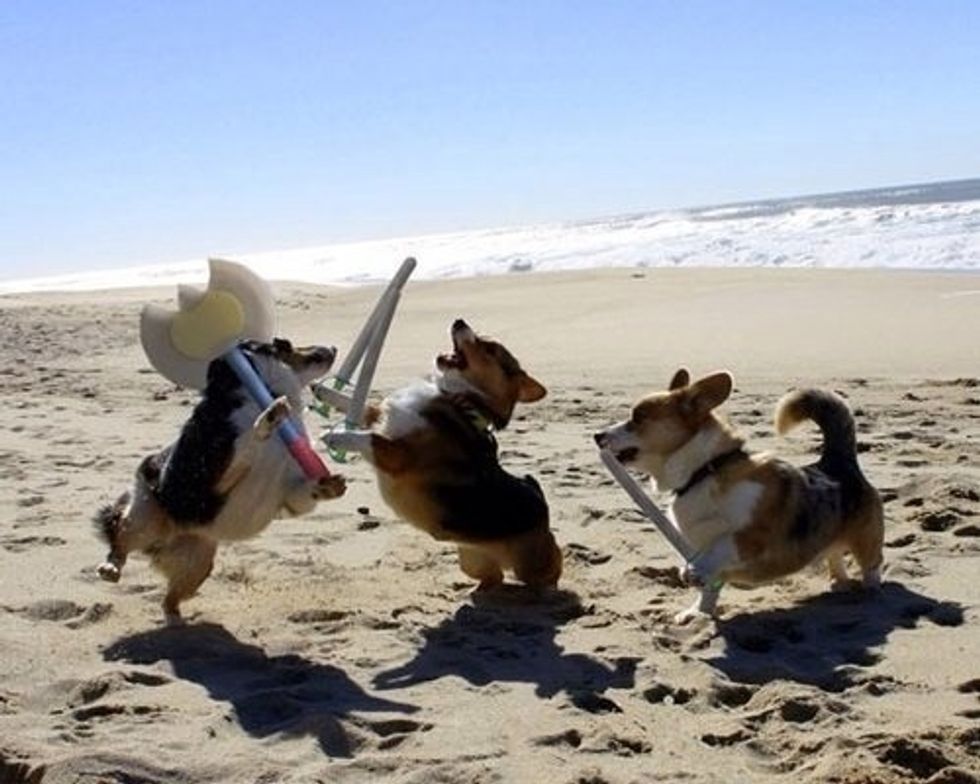 What a joke! I'll never finish by then!
One of the best lessons I learned in this project is that knitting NEVER goes as planned. You will mess up, you will fall behind or...
Your cat will distract you...
Double pointed knitting needles (I used 8s)
Superwash or sock yarn
Pattern for beekeepers quilt
A few cats
A knowledge of knitting
Lots of time